Home Style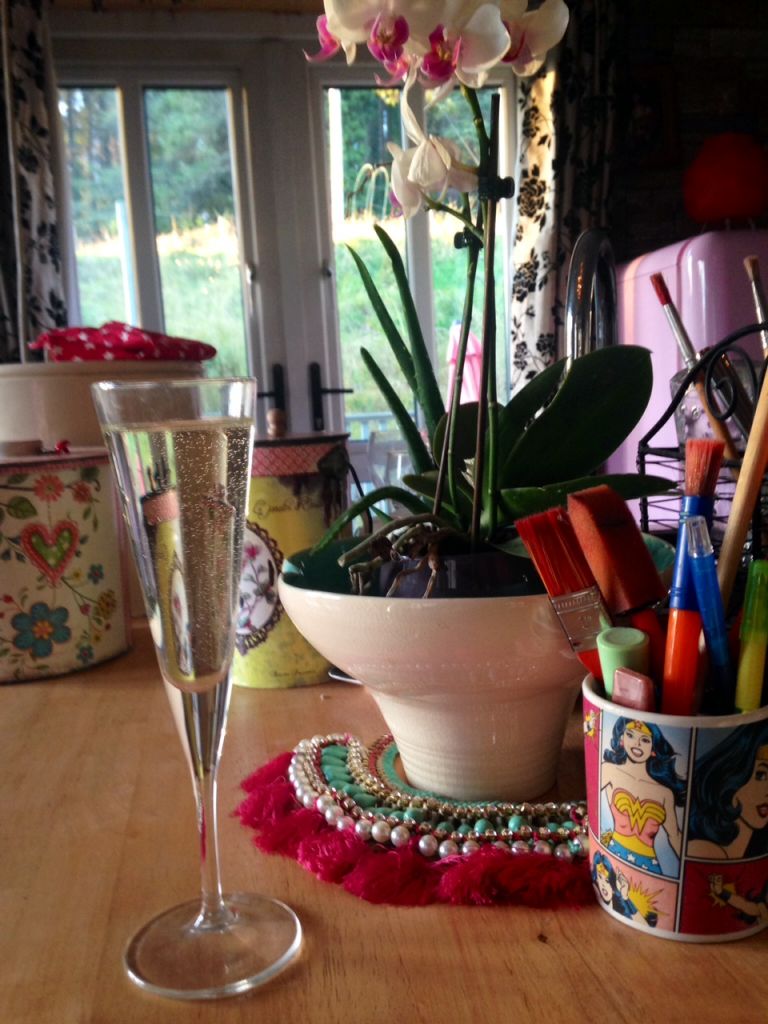 All week I've been cooking solely on our wood fired range and dreaming of colour, pattern, texture, the juxtaposition of things and to be fair, there's inspiration everywhere.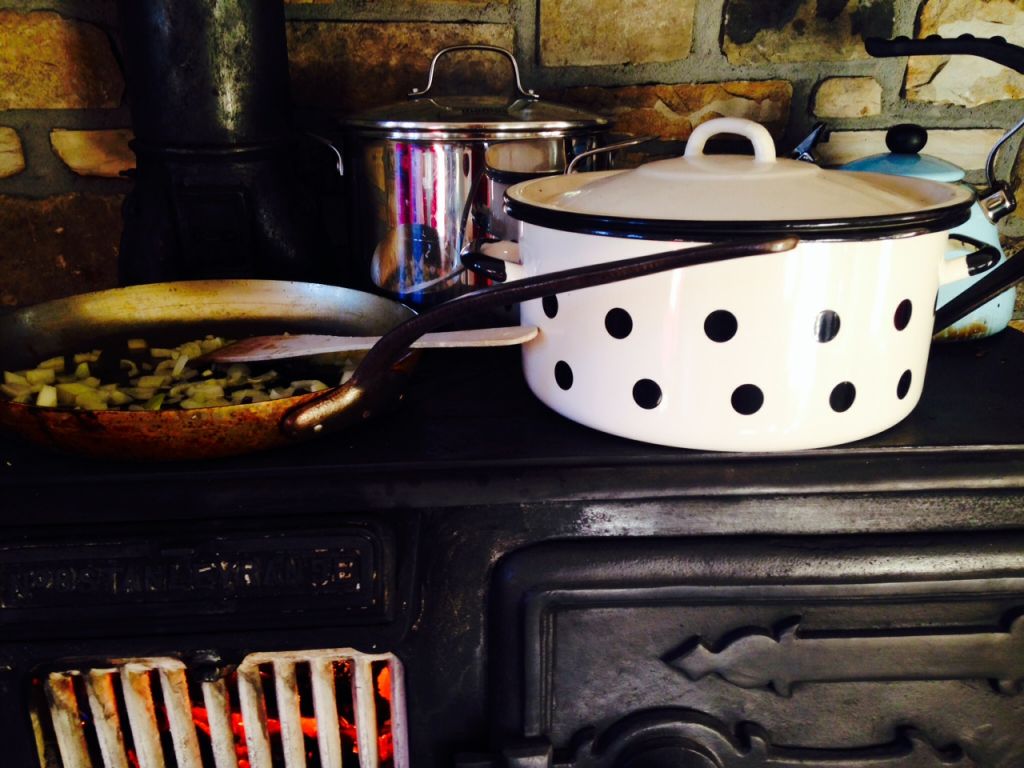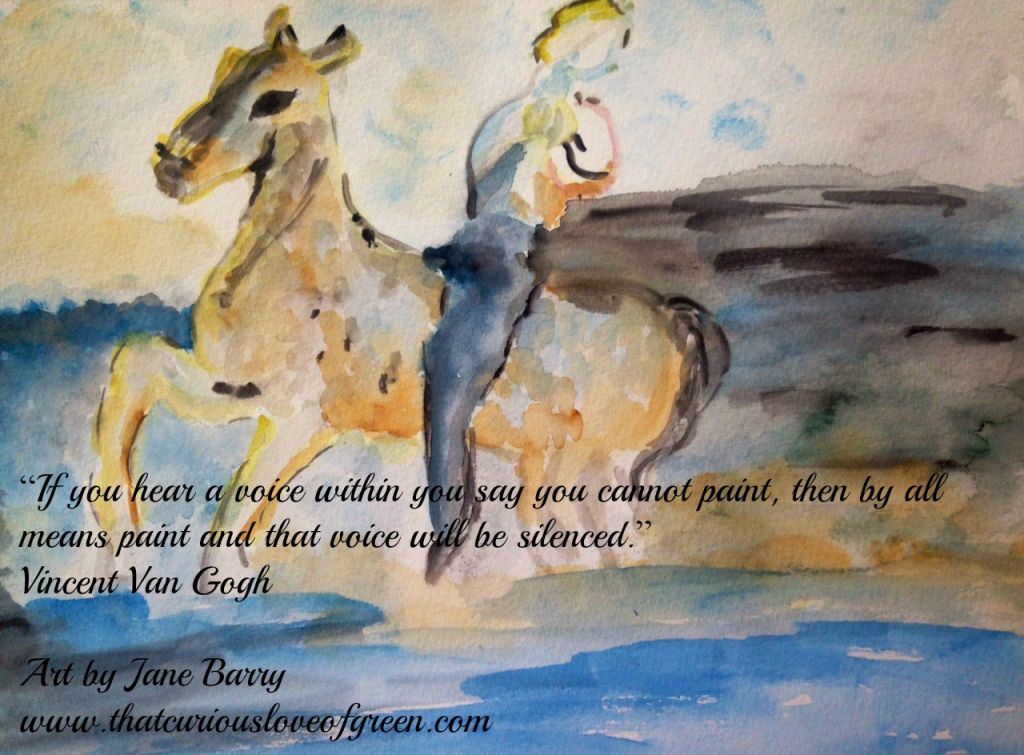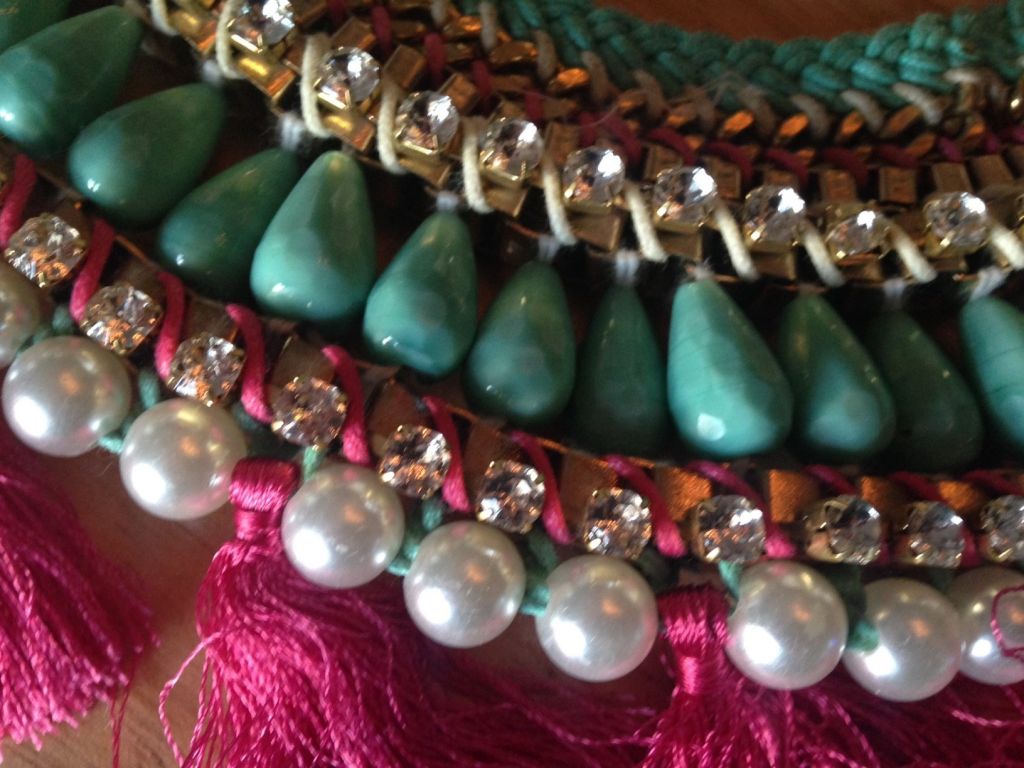 I noted it all and then BOOM… a new kitchen. Well one wall, one part of one wall. But only because I ran out of paper.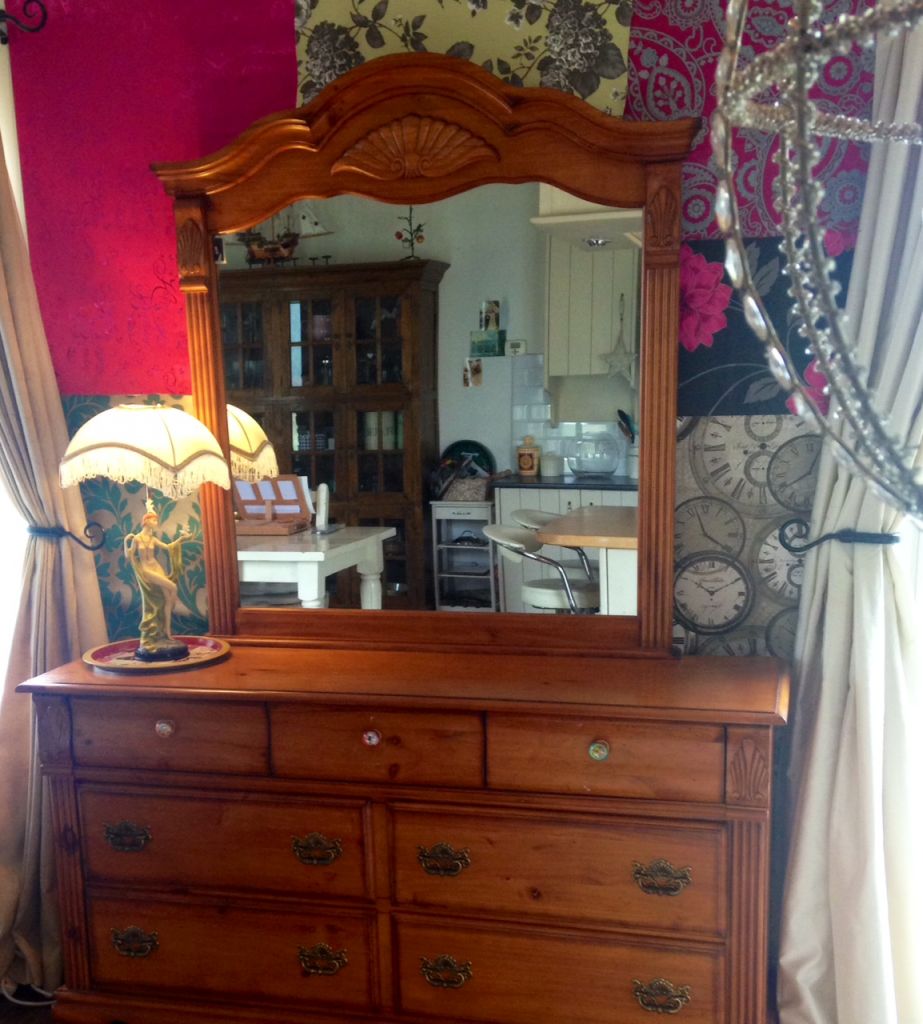 Yes I see that bubbly bit, I'll tackle it later. This is what comes of decorating with wallpaper samples, wrapping paper and blue tack and anyway it's just an experiment, an artistic installation. a home spun exhibition.
My thought was to throw up all these samples I'd had for some time now, not for any particular reason, just, you know, in case. My reason was just to create. To lift the space with something different. To have fun and be happy.
I blame the necklace, pictured above, a Penney's purchase, can't remember how much. I love that green and pink colour combination. I've been using it to decorate things all week, lamps, flower pots etc. For some reason it made me think of the paper. I blame my restless soul too.
Once I started it was so fun I'd have loved to keep going and I really love the result. Honestly my photographs don't do it justice, the wow factor, it is just gorgeous, rich, warm, dramatic and cosy. It's like having a whole new house, not that I'd want that but you know, for the lift it gives. It's like when you get a new item of clothing, the way it rejuvenates other things in your wardrobe and how you might wear them. It's just like that.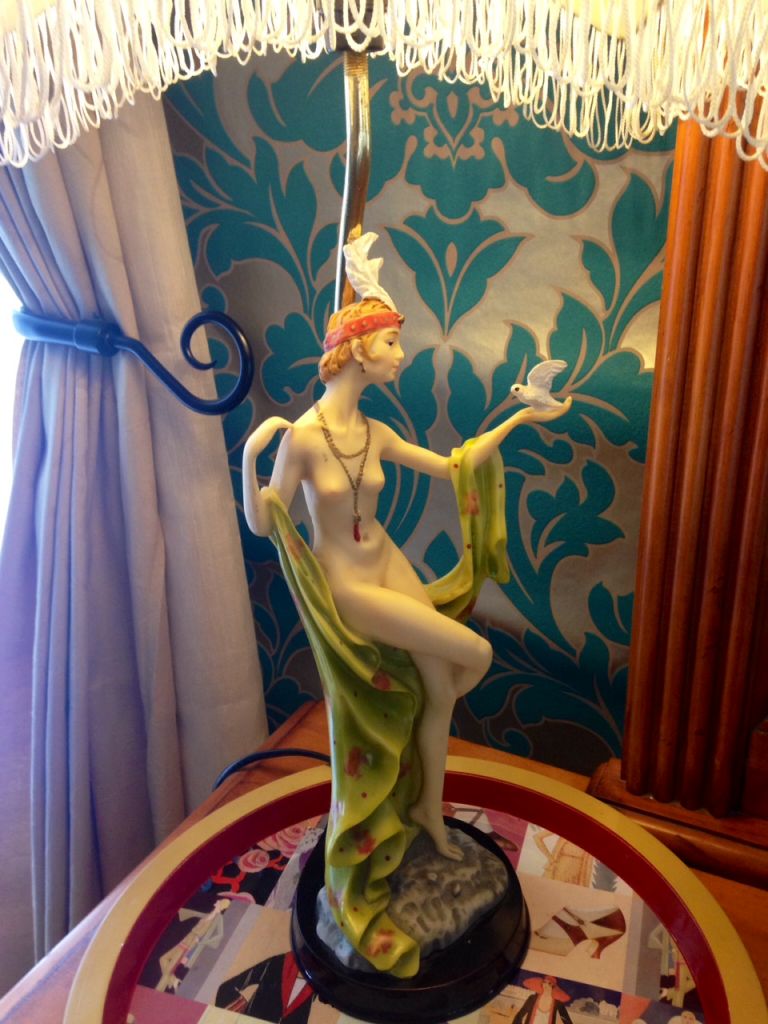 So here are some of my tips for if you want to do something different in your house. If you feel like a change but aren't sure what to do, where to begin.
1. Ask yourself what you want to feel when you walk in this room. For me, I love rooms that make me go WOW! That's a big ask for someone like me who is looking at the same walls everyday, who never leaves her house (exaggerating…barely)
2. Think of your house as a vast blank canvas of endless possibility to play with. What other way would you think of it!
3. Use something you love for colour inspiration, a painting hanging on your wall, an image from a magazine, style, interiors, a landscape scene your're drawn to, a dress you love, a colourful cushion, a cup, a dress.
4. Move things around, stick things on the walls, I'm thinking now how my collection of broken brooches and mis-matched earrings would look amazing on this wall if I can figure how to attach them without doing damage. Think fairy lights, not just for Christmas you know. Think colour, it's good for you, it's science. If you don't like it you can change it but you will like it. Don't try to match things, all colours go well in nature. Go large scale as you can get or afford, art, mirrors, light shades, clocks, the larger the better and the size of the room makes no difference whatever. Hang pictures low. Above all be bold.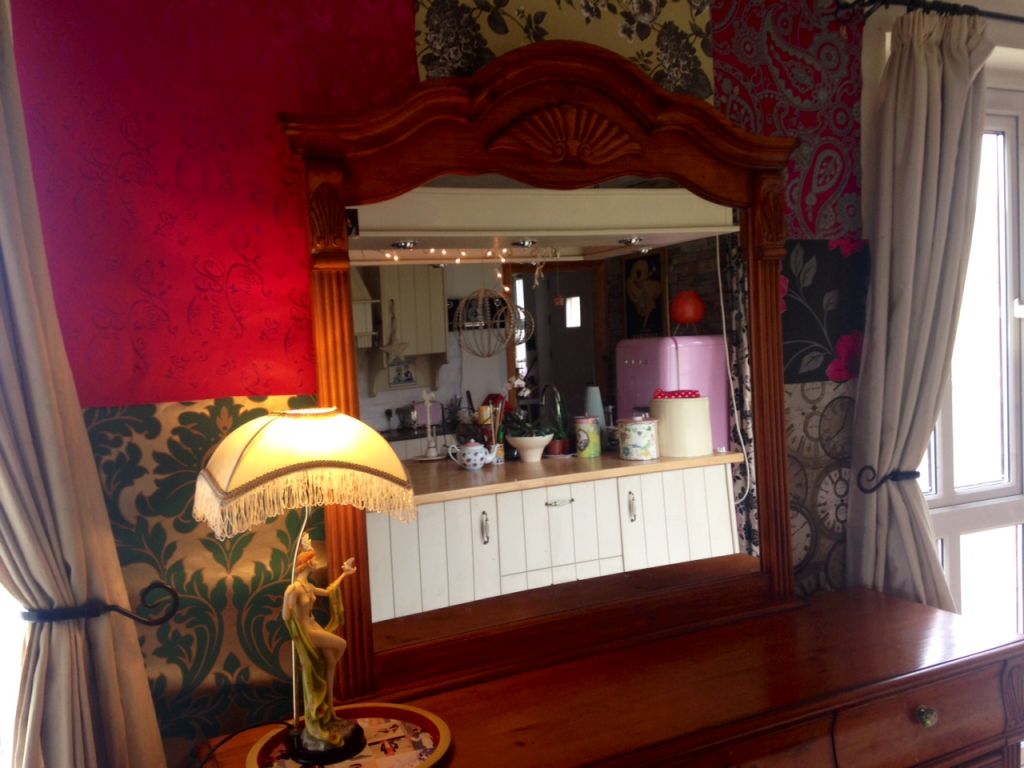 ---
---