2017 – My Year in Review.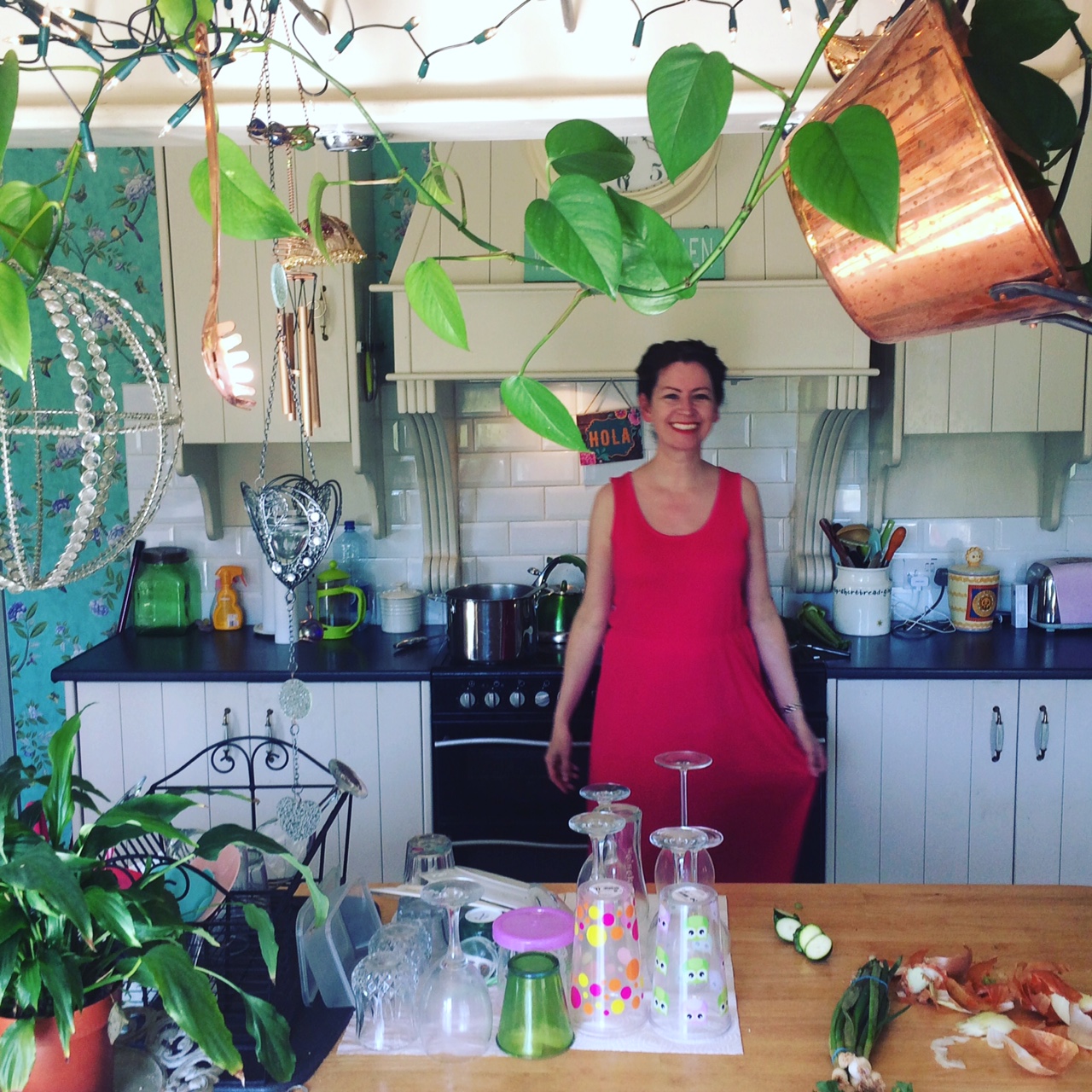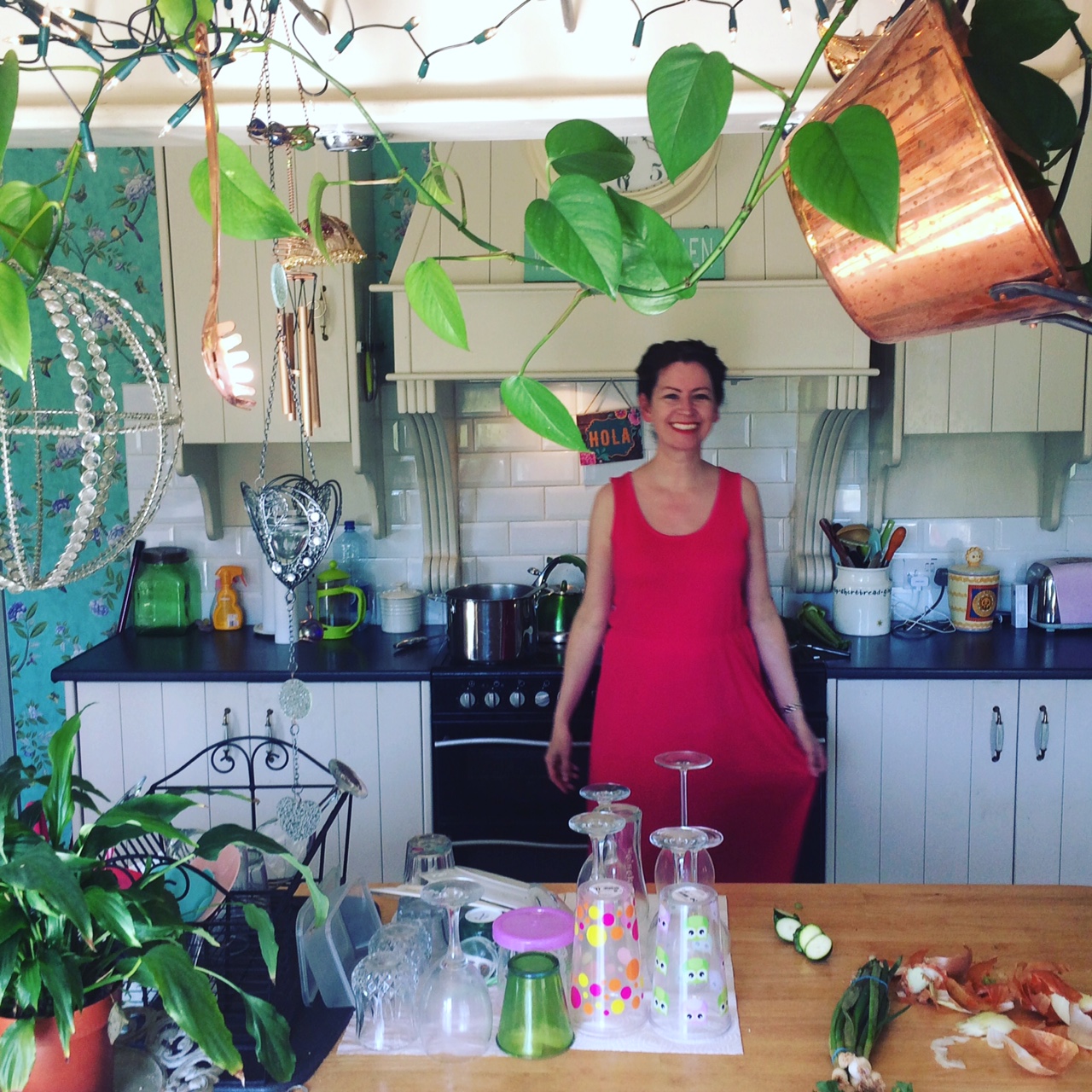 This post has been made possible by the years notebooks… Left to my own devices I'd have said I hadn't done much this year and just dived headlong into the next one. However, there are times when there's something to be said for looking back. Even for a die-hard anti-past person like me. Without further ado, it's my year in review…
In February I finished the 9th draft of my novel and came up with a name for it at last, Cailleach… meaning hag, witch, goddess, take your pick.
In March I re-launched the blog with a new look and theme. I hosted another online creativity bootcamp, spoke at an event for International Women's Day, and started submitting my novel to agents and publishers.
Submissions were a major theme for the year from March to November. Each submission involved some variation on three chapters, a synopsis, the whole book including the ending in anything from 200 to 2000 words, and tailor written query letter.
With submissions comes rejections of course and while most were pretty basic there were notable ones too, like this one from a major publisher who said it was 'a proposal that stood out among the hundreds they receive every week, had an intriguing premise, and a great cast of characters.'
In April I experienced the first, I suppose you might call it, internal shift of the year. This is something I've come to in stages through deeper writing and in turn, clearer and freer expression. I'm always learning, pushing myself, and my comfort zone. And as a result, my soul is increasingly in my work, and my work is increasingly in sync with 'The Face I Had Before the World was Made.' 
Creativity saved me, in every way a person can be saved. It's a way to come home. More than ever this year, I know myself. And I know I'm on the right path.
Despite the challenge of pesky fb algorithms my blog and fb page continued to grow this year, and fb engagement is steady. I'm glad because I love my fb page(s) so much. They're built for speed and I like speed. I see something, I post, I feel something, I post. It's spectacular.
All summer I worked on my second book, that's the one on creativity. And it grew blast it, from 5000 words to 40,000. Can I never do anything easy? Or small? It seems no.
All it took was one happy painting session and I decided to illustrate this book with my own art and photographs. So now that's what I'm doing, and then… I designed working covers, for both books, as you do.  
By August I needed a break from intense writing work, and instead shifted my focus to the house, cooking, de-cluttering, decorating, photography, etc. I made over one of the bedrooms… painted the bed, and the pattern on the wall. It's a bit messy, but I like it.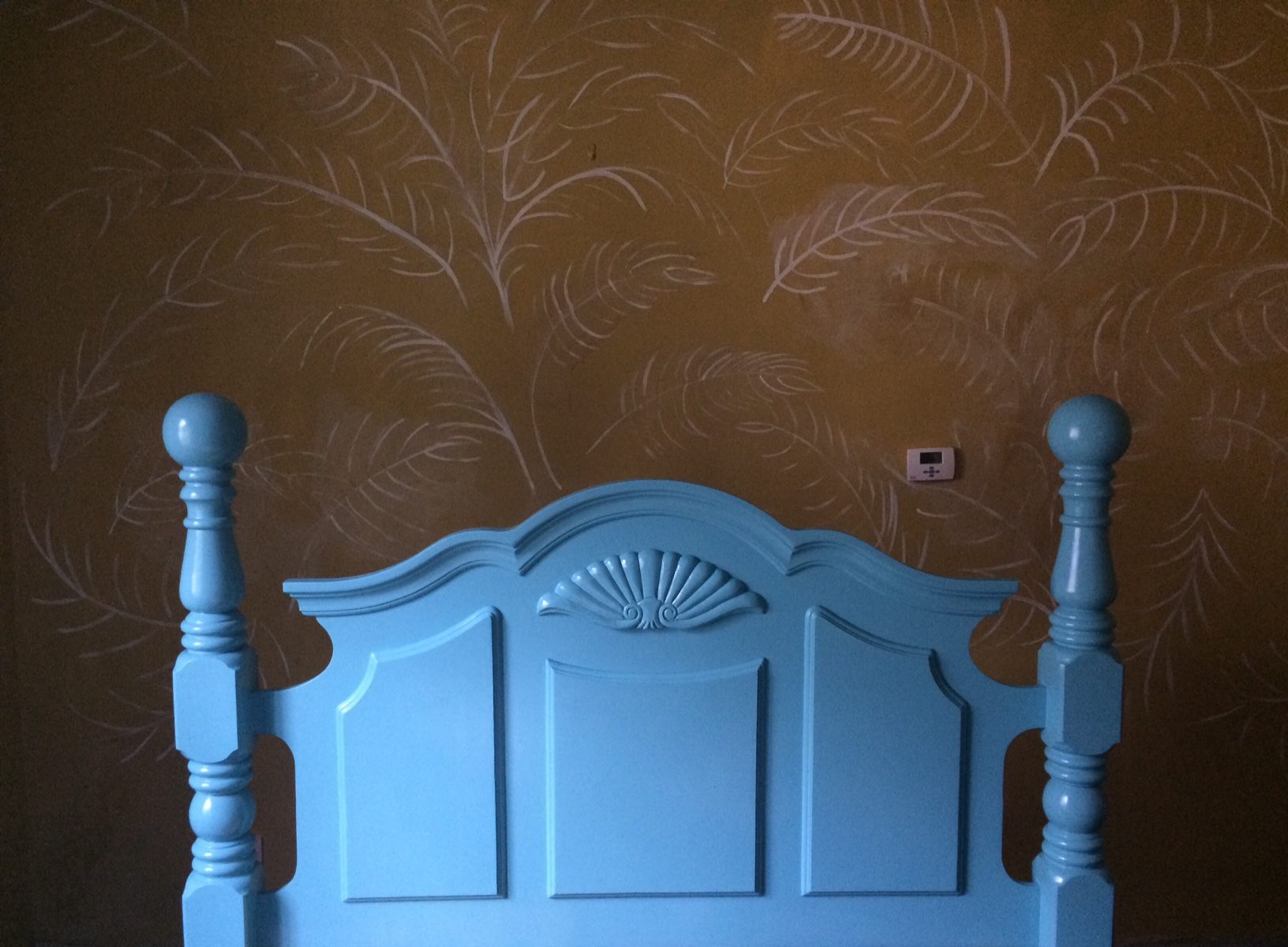 And I painted the garden shed too…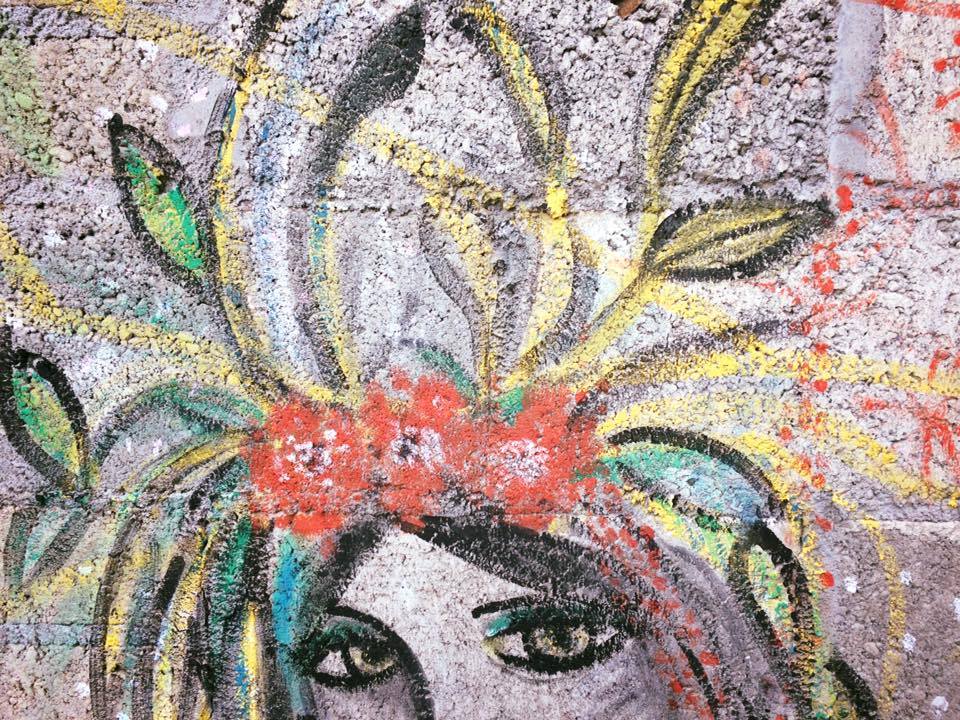 A highlight of my year was when my style of writing in the novel was compared to Daphne du Maurier. I proceeded to read everything she'd written, plus watch, and read, Rebecca again. While still in August I went back to daily writing, and for the rest of the year. Only death can stop me now.
Also in August… I launched a new fb page, Cailleach-Witch, dedicated to the novel, its characters and themes. Growing fast, I believe it's in line with the mood of the moment. 2017 has after all been the year of the woman. The first, in hundreds, maybe thousands of years. And I make no apology for being angry, or vocal, for girls and women. I see the world through two prisms, creativity, and feminism.
In October I gave a writing workshop with a gothic theme and took part in an authors Q&A as part of a literary festival in historic Ardagh. I enjoyed this event very much.
Limelight isn't my thing, I'd much rather be writing/creating/alone, but the right kind of event I find truly inspiring. You may have heard a quote about how writers are people who want to tell a story but don't want to look you in the eye while doing it, well that's me.
No one, except those closest to me, ever believes it, because I'm confident. But the confidence is an inner, self-trust/knowing thing.It's not a 'it's showtime, jazz hands' thing. My family knows this very well. Even in the days of the show, the Irish dance and music company we ran, I never longed for the stage, even though I was a dancer myself. I'd go as far as to say that in my few years as a dancer, from the age of eleven to nineteen, that dance gave me some of my happiest childhood and teen moments. Not so different to what I now get from writing. I had no fear on the stage, it just wasn't the limelight I craved, or the win. It was the skill, the escape, the mastery, and the freedom.
The wins came easy after that. In eleven years of running the show I can say I enjoyed it every bit as much from the curtains. But I digress. My point was it's not easy for me to do public things, because of my limelight aversion and my craving for solitude. It takes a lot, a lot of energy, so I limit it. And it has to come from some deeper place. From me and then you. Which is why I only do the things I really want to do now. Which is why you should want to attend my workshops, or have me as your coach, if you can. As my sister Martha from @MarthasLookingGlass says, 'Anyone who gets your attention, is lucky.' Thank you Martha! She knows because she always has it. I have to balance these things because my purpose is three fold, it's to write, to live my life's potential, and to help/empower/inspire others to do the same.
October was a month of synchronicitie's and signs. Another shift in consciousness. Something felt at a soul level, at a physiological level. Discovered through the deep meditation that is writing the way I do it. Consistently, deeply, honestly, and from my core story. Then re-creating and living that story, to the best of my ability
Writing was never a hobby for me. Creating is our superpower, belongs to all of us. I'm just ecstatic I learned how to harness it.
Creating in this way has made me feel so good, has made me so powerful, so in my power, that I started to see things, literally. Numbers, 1 and 73 for example, everywhere I looked. If you're a fan of anything from science to angel numbers, or numerology, and even 'The Big Bang Theory' you'll know about number significance. I'm not a fan of that show by the way, but my husband is and got a great kick out of my finding connection. Incidentally I was born in 1973. Synchronicity, I love it!
And if you're a fan of the author Jack London you may have also read his short story, 'To Build a Fire.' In that he describes the slow freezing to death of a man in the wilderness who, as he put it, 'wasn't the kind of man to ponder the significance of things.' And I think that's a good analogy.
When I was at my highest, clearest level, answers to questions I had would just magically appear. I put this down to living in alignment with my core story. That's the story we are born with, our purpose, free of everything that happened since then, the hurts and events that create barriers and blocks in us. That lead us to live stories that aren't ours. Often without our even knowing.
Writing, and other deep creative work is a way to get back to your core story, and start creating from there, from who you really are. It takes courage but we only have one short life, so it's worth mustering courage for. I know I only want to live my life, my story, my way. So this has been a big takeaway from 2017 for me, to feel really clear about where I am on this path and the progress I've made. To see how I've been getting here, little by little, since I started writing, five years ago.
In November I launched a competition for one follower to win two free places on my forthcoming Vision Board Workshop, taking place here at the house on Saturday, January 6th. This is will be my first time to self-host an event, and at the house. It's something I've envisioned for some time and it feeds into those other motivations of mine, living my life's potential my way, writing for writings sake, and creating the things that would have helped me, for others.
You can read more about the workshop, and book a place if you wish, in my brand new Curiosity Shop right here on the blog. Have you seen it yet? Just look at the menu along the top there and you'll see. I have special deals for anyone who wants to come and bring a friend, and a Pay What You Can Afford option for lone parents.
AND I have a special gift to celebrate the launch of the shop. That is a free artwork for you to print, frame, and keep. For best results do use the nicest paper you can find, but any kind will work. I'm happy and excited to be launching the shop and looking forward to adding more of my services, workshops, classes, and books of course, going forward. And I love the name don't you? The relevance of curiosity as well as hints of mystery.
But there's nothing mysterious about any of this really. Magical yes, but it's an everyday kind of magic. Of the kind that is available to anyone, that is ready and willing to get it. 
What a great year it's been! Added to this my daughter graduated college and all the family are well and happy. I have a lot to be thankful for, and I 'm so grateful. I'm looking forward to Christmas now and even more to new year plans. How about you? How did you create your life in 2017? Do you need some support in this area? Can I help you? Come to my workshop if you can, or keep an eye out for my  limited number of coaching opportunities and classes in 2018. Sign up to my mailing list, look for the space to your right, directly under my photo, and be the first to be notified of my events/workshops/coaching opportunities, and receive special discounts. 
xo Jane
P.S. My Word for 2018 is 'Playful'… 🙂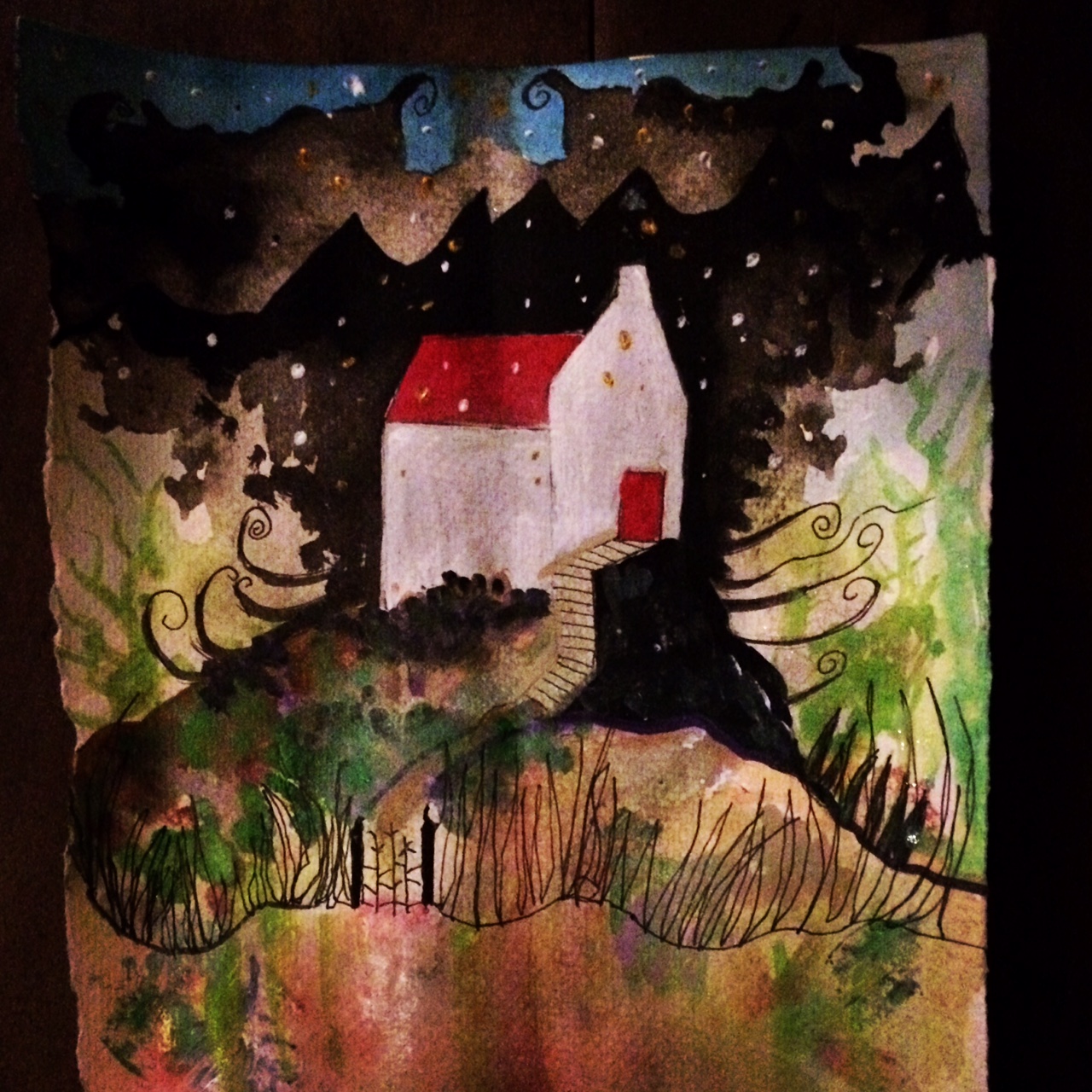 ---
---