2018 – The Best Year Yet #HappyNewYear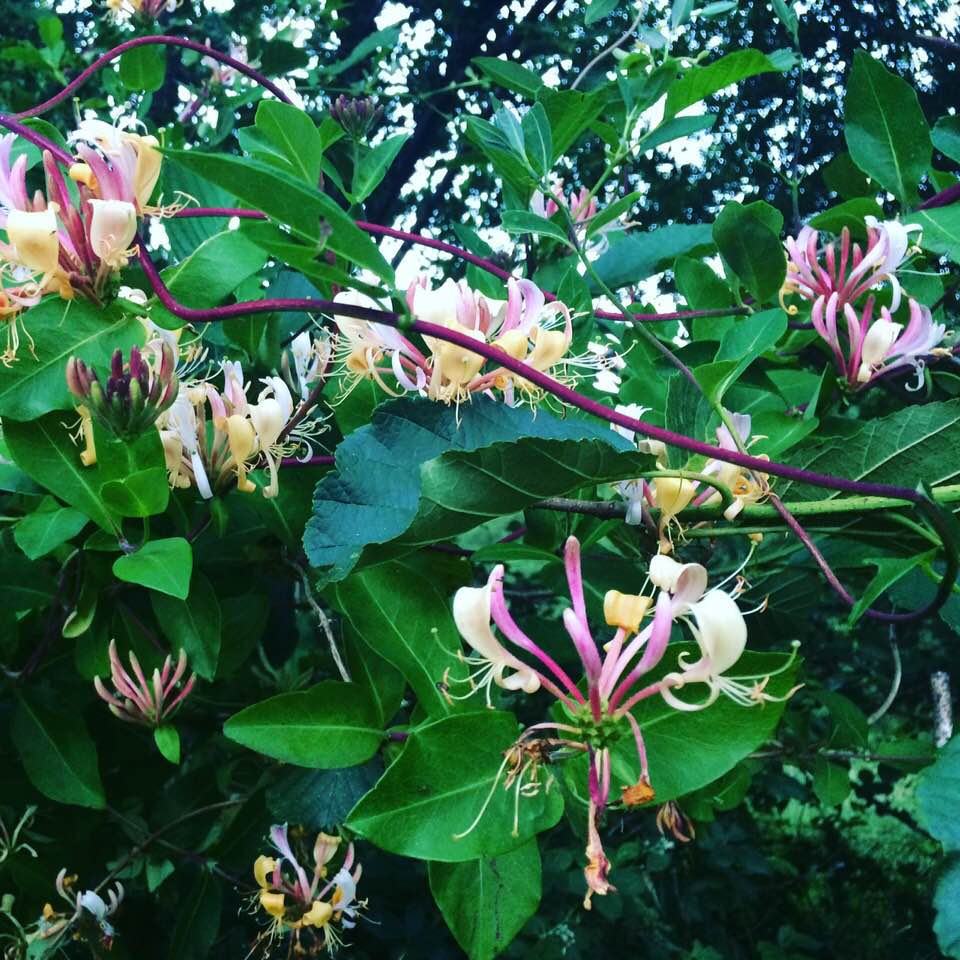 Hello Dear Friends, this night last year we went out in the lane, chasing a low moon. I felt so exhilarated. Like a spell had been cast. I couldn't wait for 2018 to start. Now today I'm looking back on that year with great happiness. The year I became a published author. A year of achievement, contentment, and fulfilment. And from snow storms to heatwaves, of unbelievable weather. I can easily say it's been one of the best.
Without further ado, here's my year in review…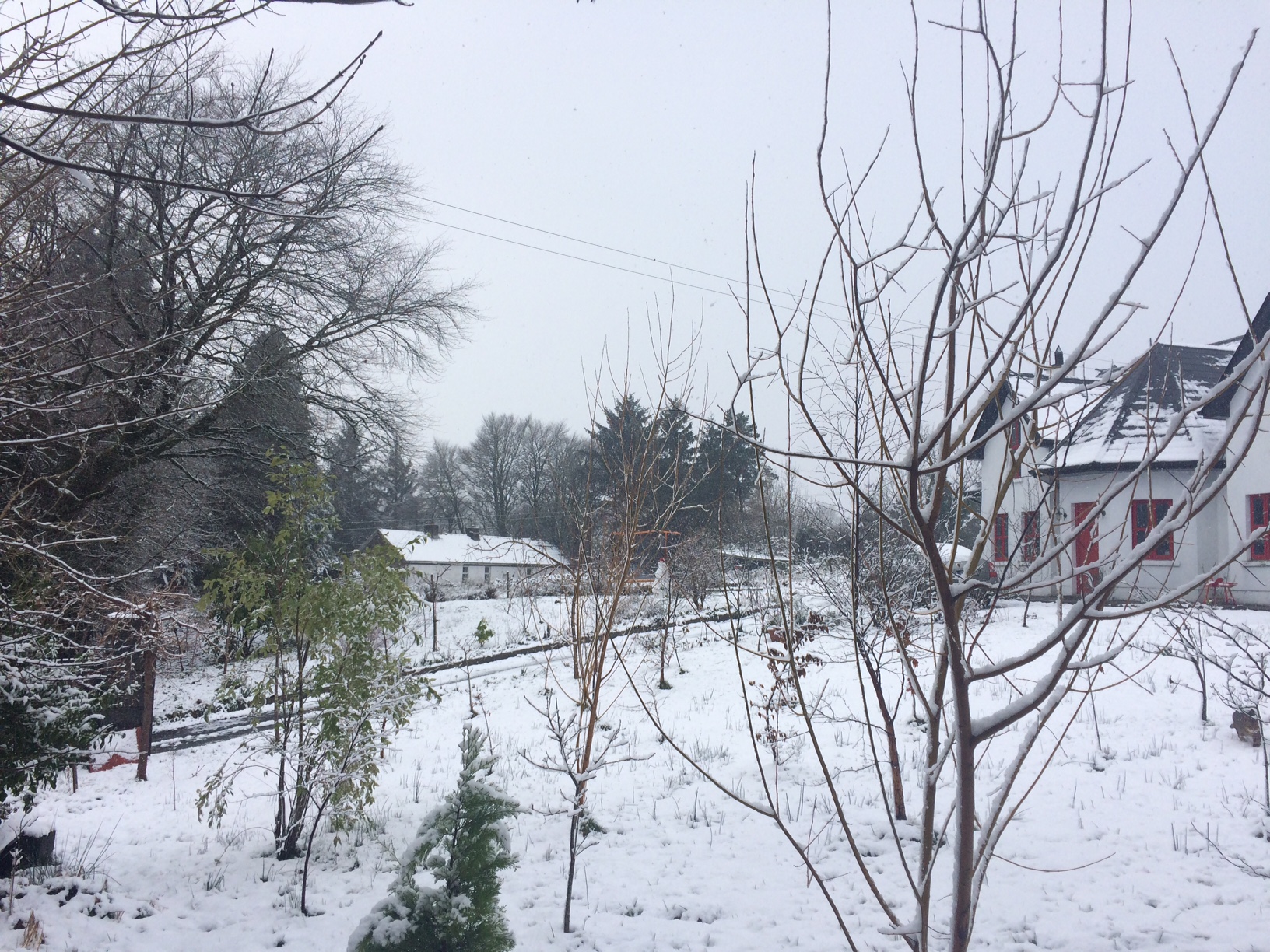 January – The writing month… The darkest one I've ever seen. The year got off to a flying start with my first At Home events, a Vision Board Workshop and one to one Creativity Coaching sessions. These brought a wonderful atmosphere into the house, so powerful, even visitors remarked on it. As a result I pretty much lived in the kitchen this month. Creating, cooking, and writing of course. It's always my best month for writing.
February – The hard month... As winter made itself felt we undertook a major house de-clutter, creating even more new energy and flow. Also this month I became a qualified Art Therapist. That was pretty exciting for me. And I worked on the book…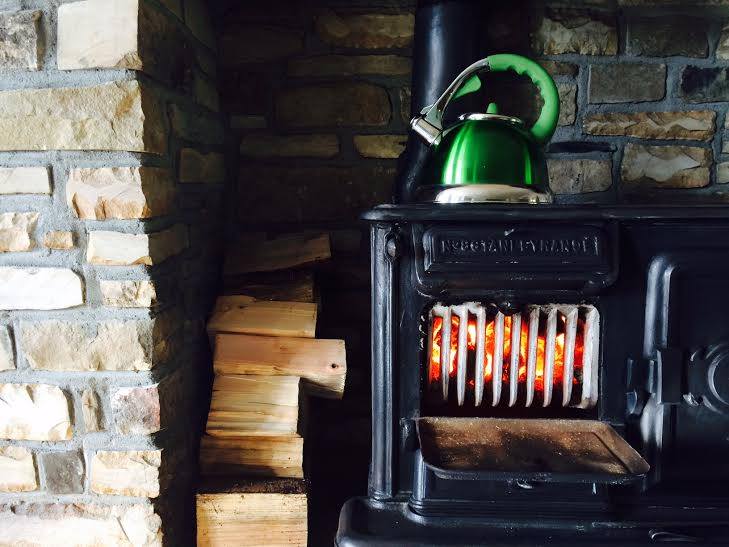 March – The whirling month... I did something way out of my comfort zone and experience this month by signing up to Joe Wicks 90 Day Plan. We changed our way of eating, lifestyle, and started exercising for the first time. The pain of the first few weeks was pretty horrendous. But even worse was the additional planning, preparation, and clean-up of food. Especially when the dishwasher broke. It was worth it however, as within one month my long term back pain disappeared. I'd been living with middle back pain since having my last child in 2011. And even though we only stuck with the programme for two months, my backache hasn't returned. And exercise is now part of my life.
Also in March, I found an editor for my book! I spent a few intensive days on final edits while we were snowed in. That was bliss. And I decided to go ahead and publish the book in September. I suddenly knew I didn't want to wait the years it would take to find an agent and publisher and that my ego didn't need it either. It was time to bring Cailleach~Witch out.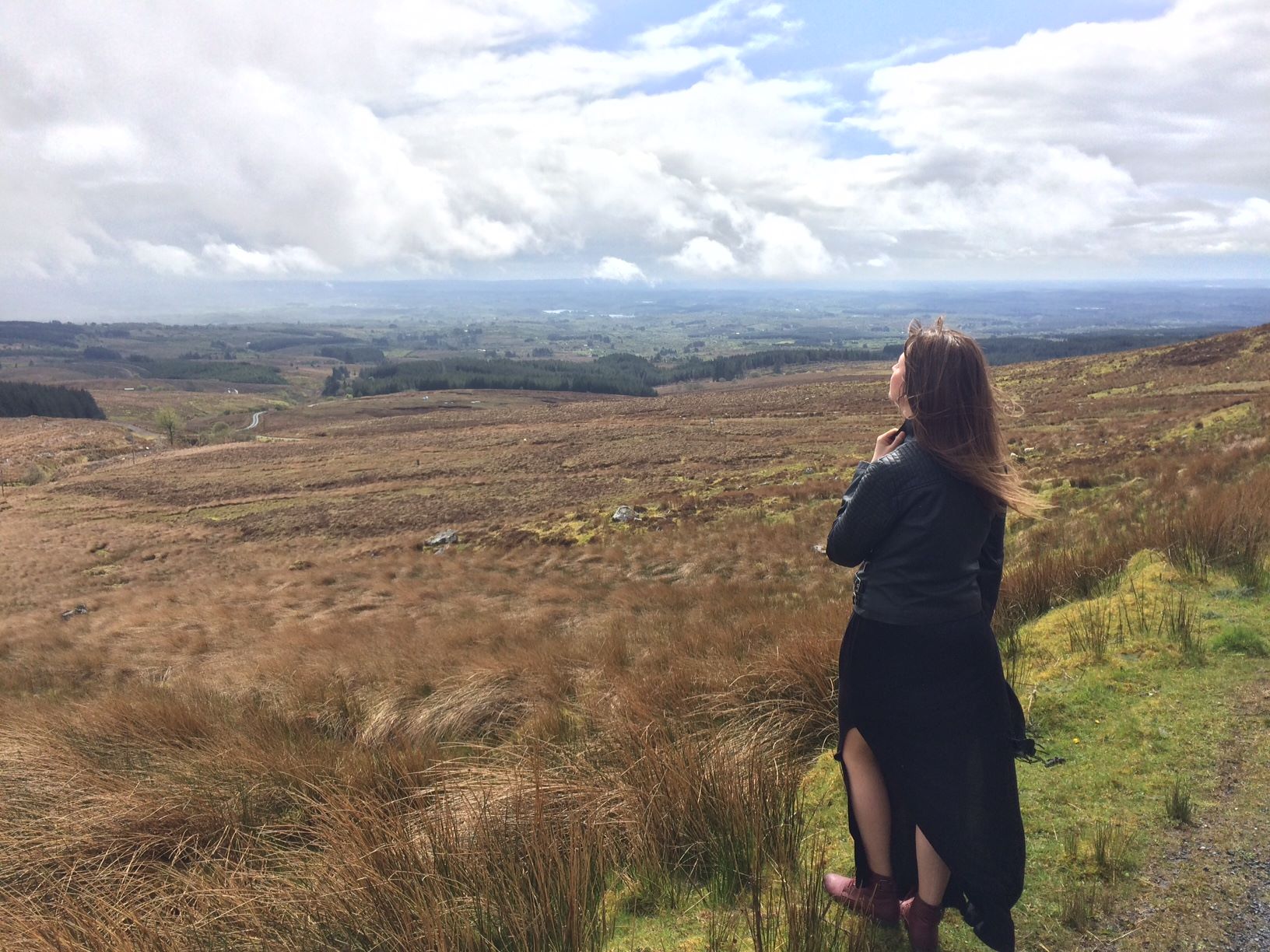 April – The whistling month… I designed a writing programme, Write Yourself Free, and as I'd enjoyed the January workshops and coaching so much I decided to deliver it from home.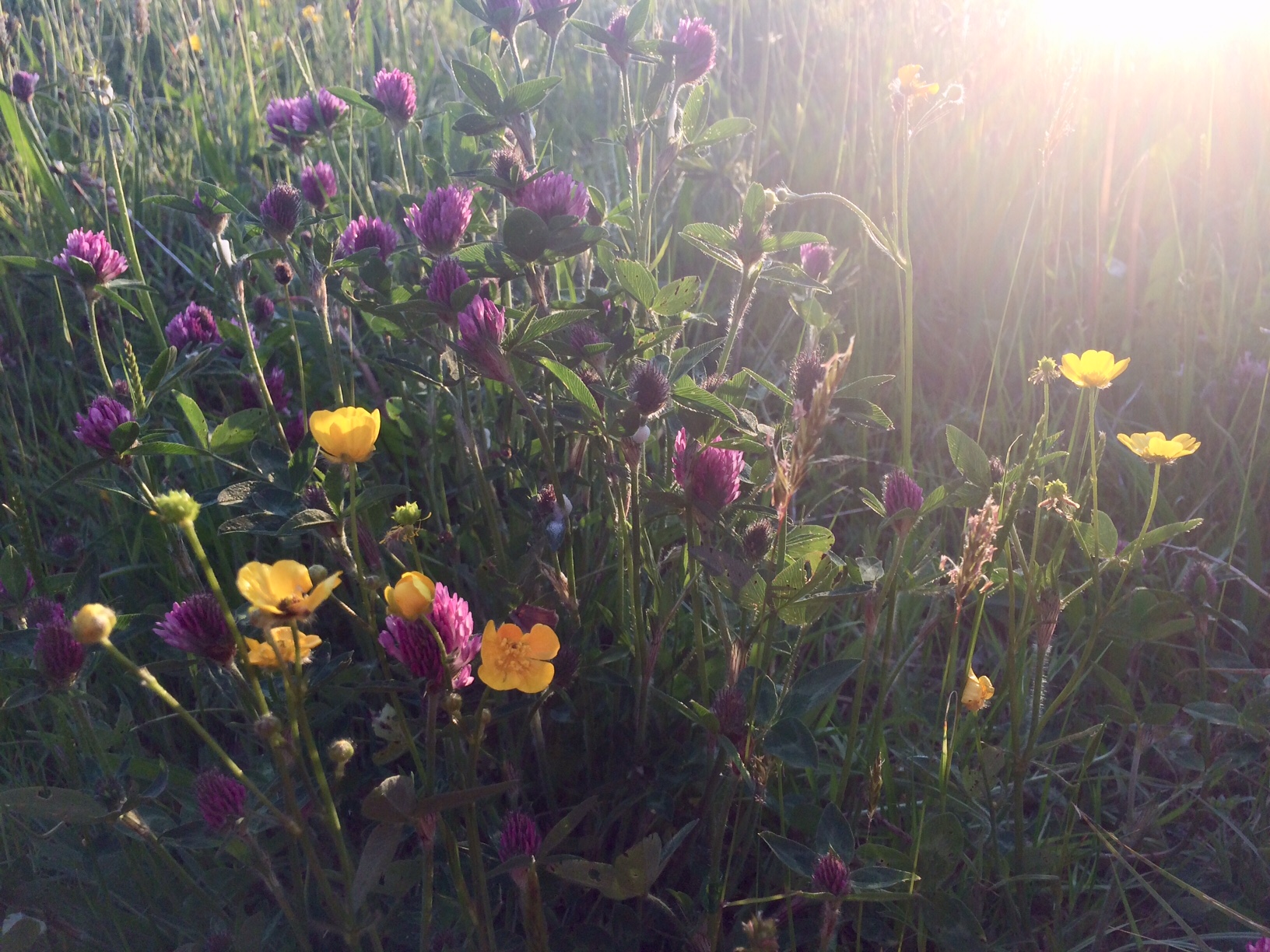 May – The beautiful month. The most beautiful one I've ever seen. I delivered my Write Yourself Free course to a fabulous bunch of women over four stunning mornings in May. I could not have been happier with how that went.
Also in May I found a designer for the cover of Cailleach~Witch and started working with her on my vision for the book…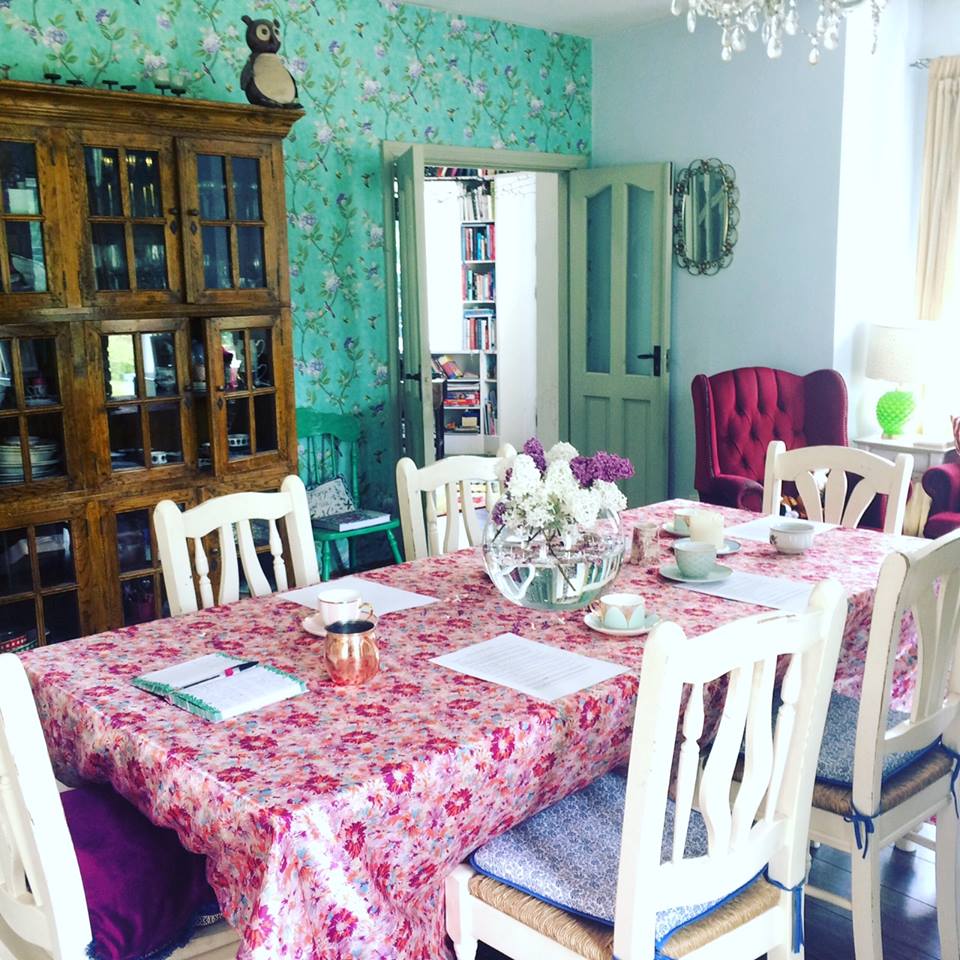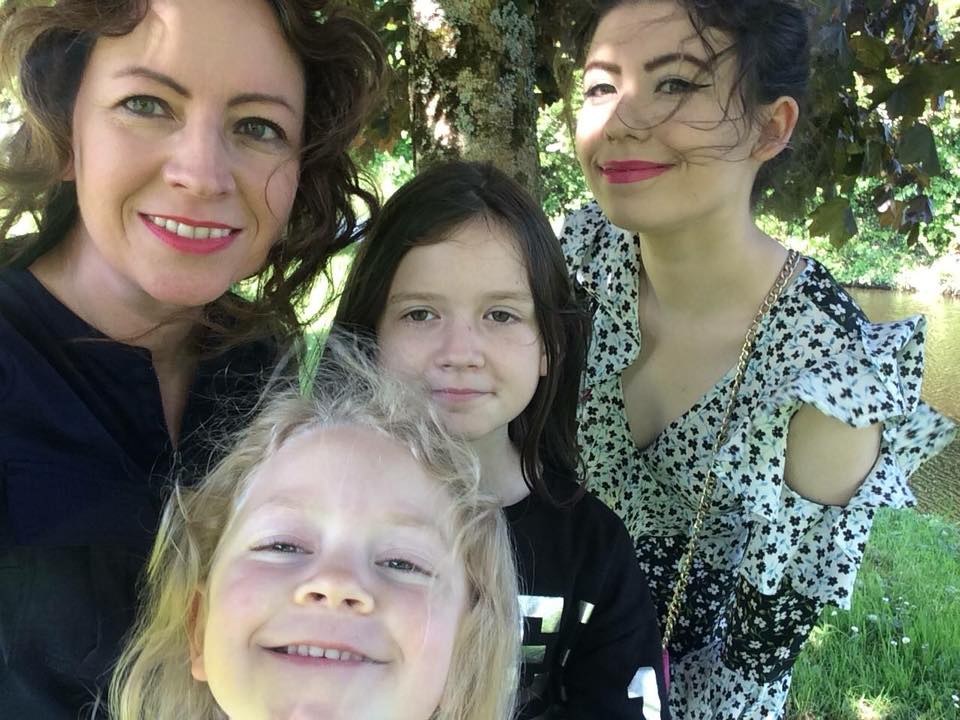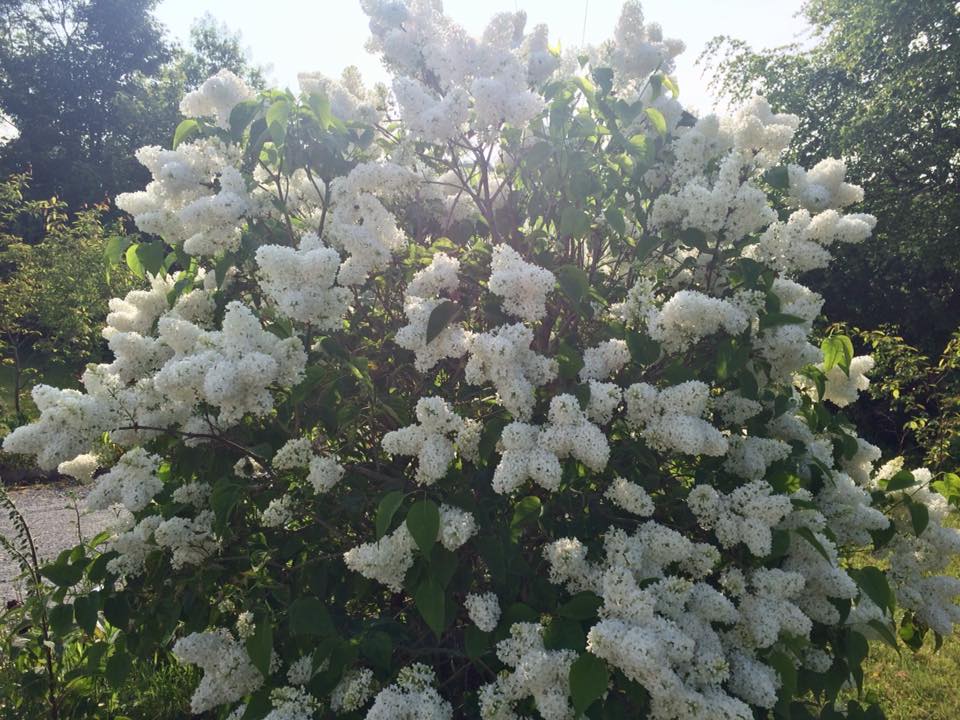 June – The scorching month. 'Summer was passing us by, growing heavy…' – Cailleach~Witch. Still working intensely on those final book edits through the heatwave. I had to get it perfect, as perfect as I could get it, before sending it to my editor. It seems so surreal now, looking back. The weather and work, like a dream.
FINISHED the book. I mean, really finished. Ready to go to my editor finished.
The most wonderful thing about this month was seeing our girls having the kind of fun and freedom that only hot summer weather brings, and how sweetly supportive they were of the work. Sadhbh, barefoot and hair wild and six then, would say, 'I'm so proud of you Mammy.'
I created a space right by the french style doors. With an old table of my grandmothers and the doors thrown open, I was more outside than in. This way I could have shade but see the hot sunshine beating down through silent trees and cloudless skies. It was a magical time. I had relentless focus, but could also appreciate everything around me. I guess because I knew this was it, I was close. And of course the girls worked on their own projects, their own books, huts, art, adventures.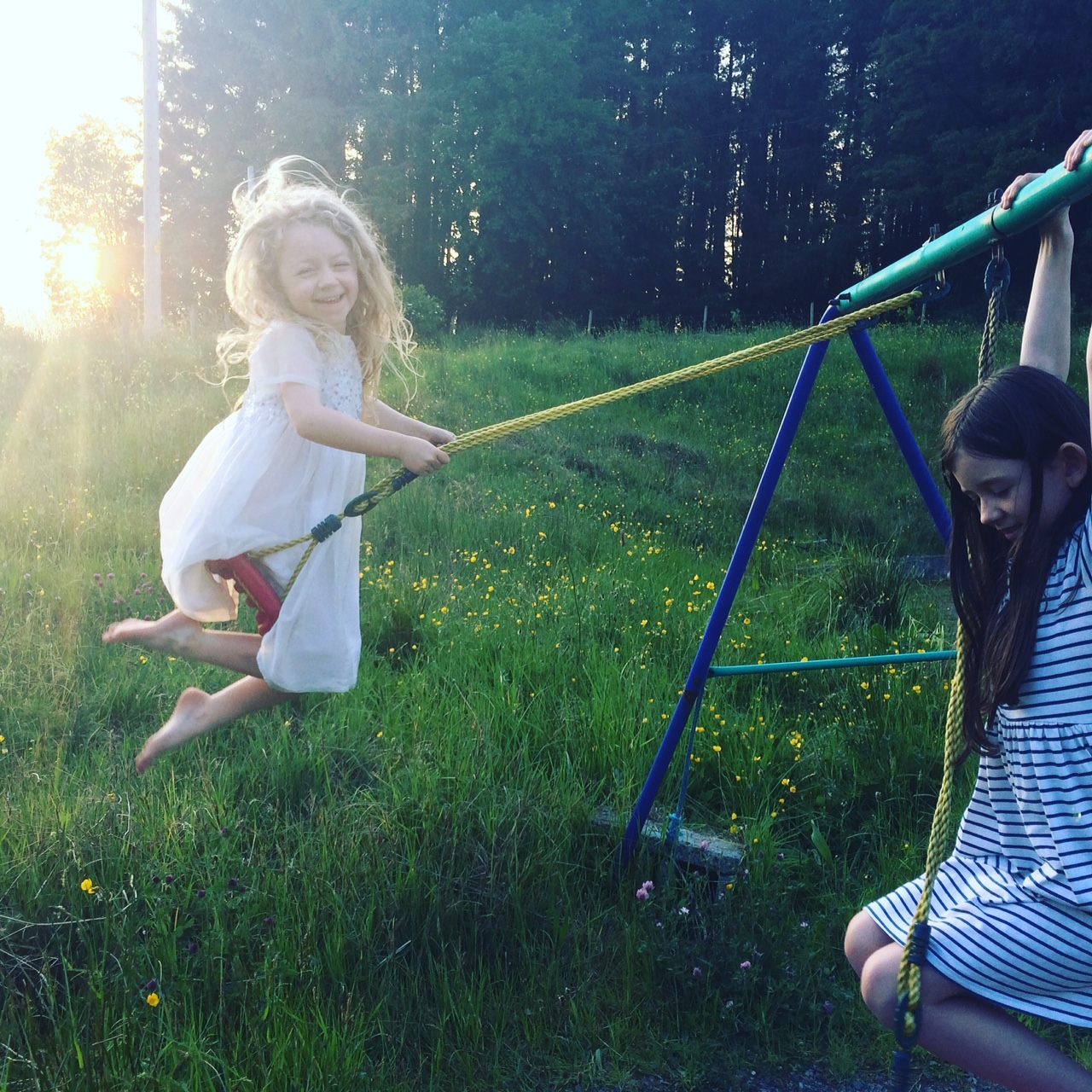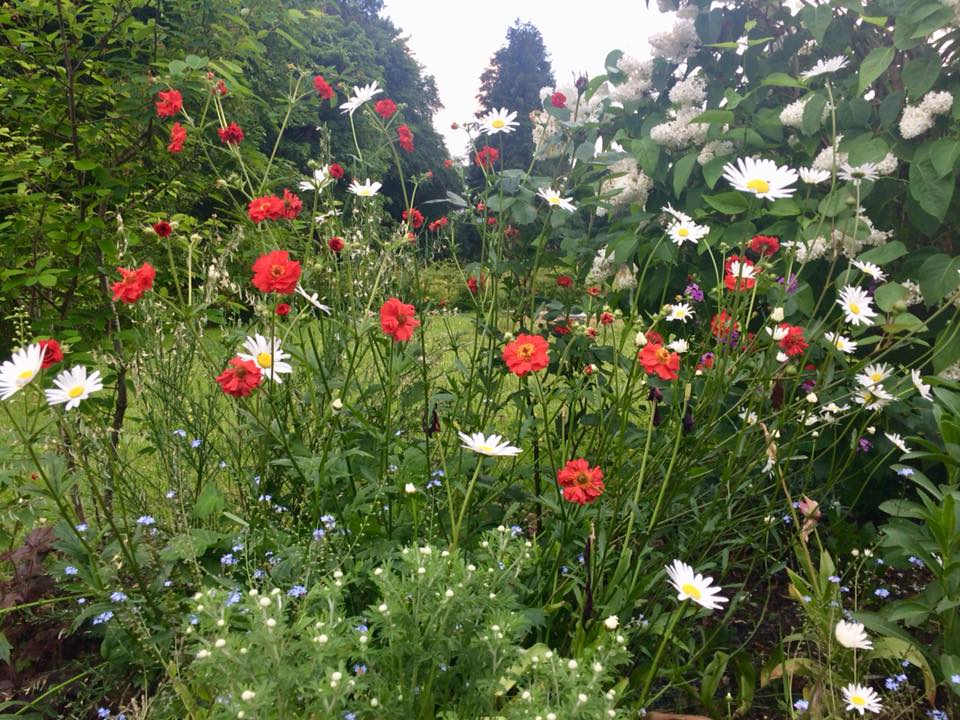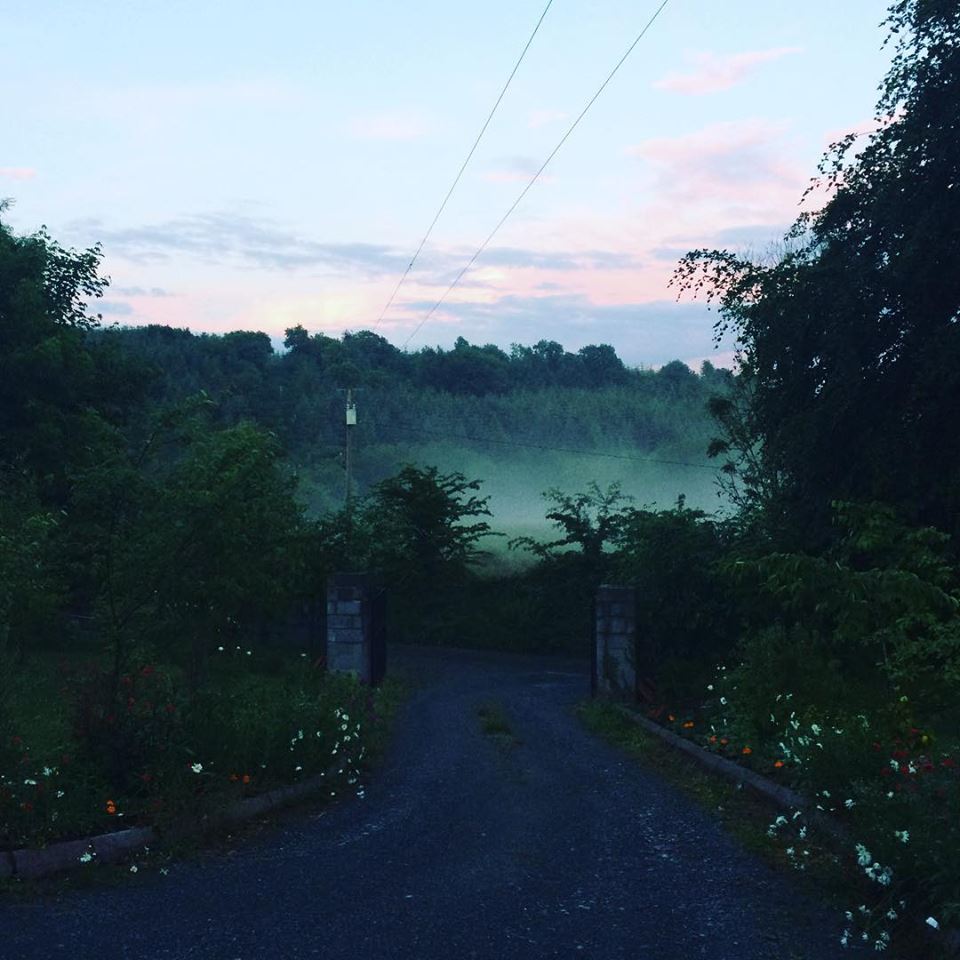 July/August – The heavy months. The heatwave continued unabated. I spent these months working with my editor to get the book ready for launch and enjoying our, endless summer.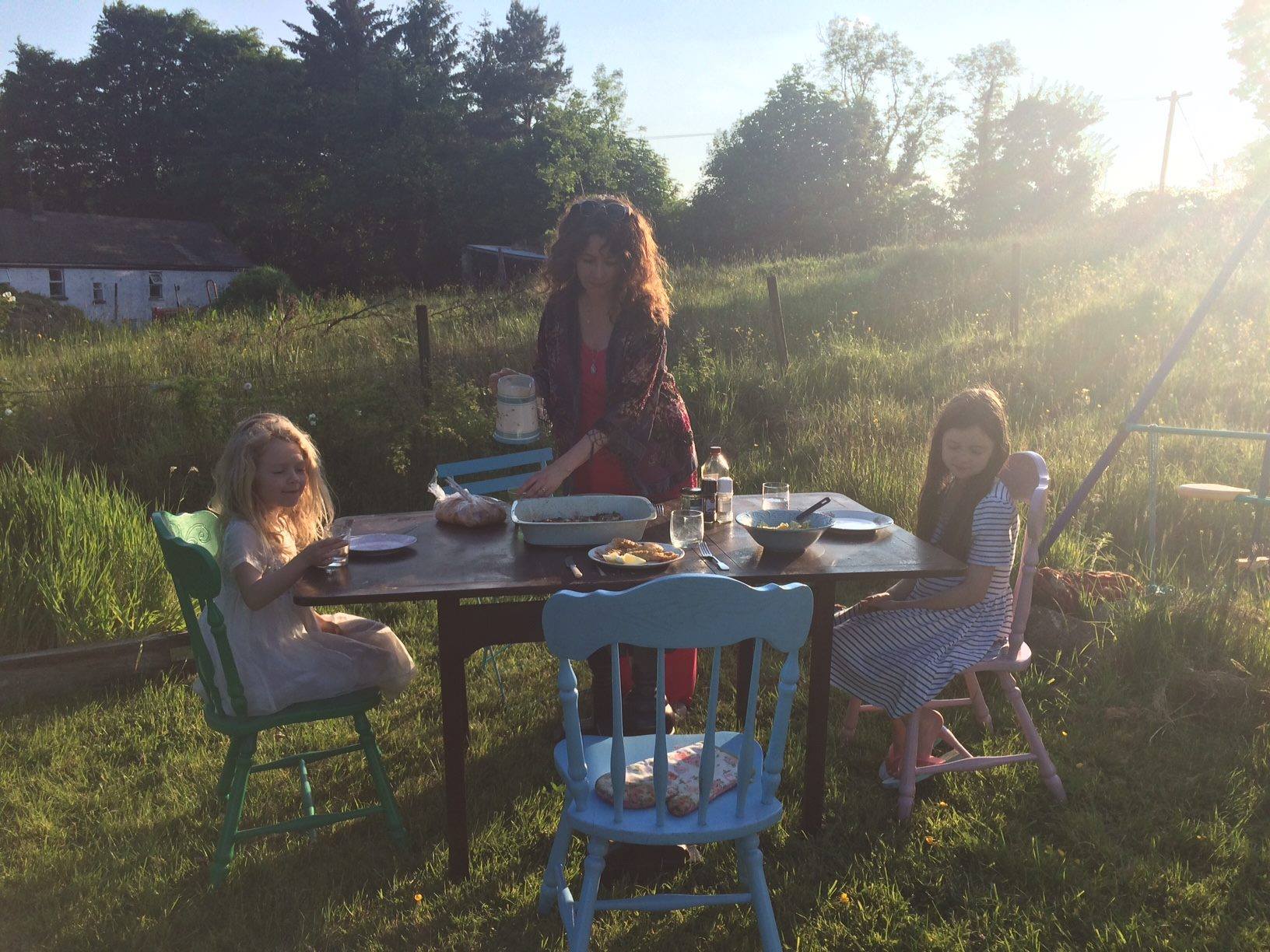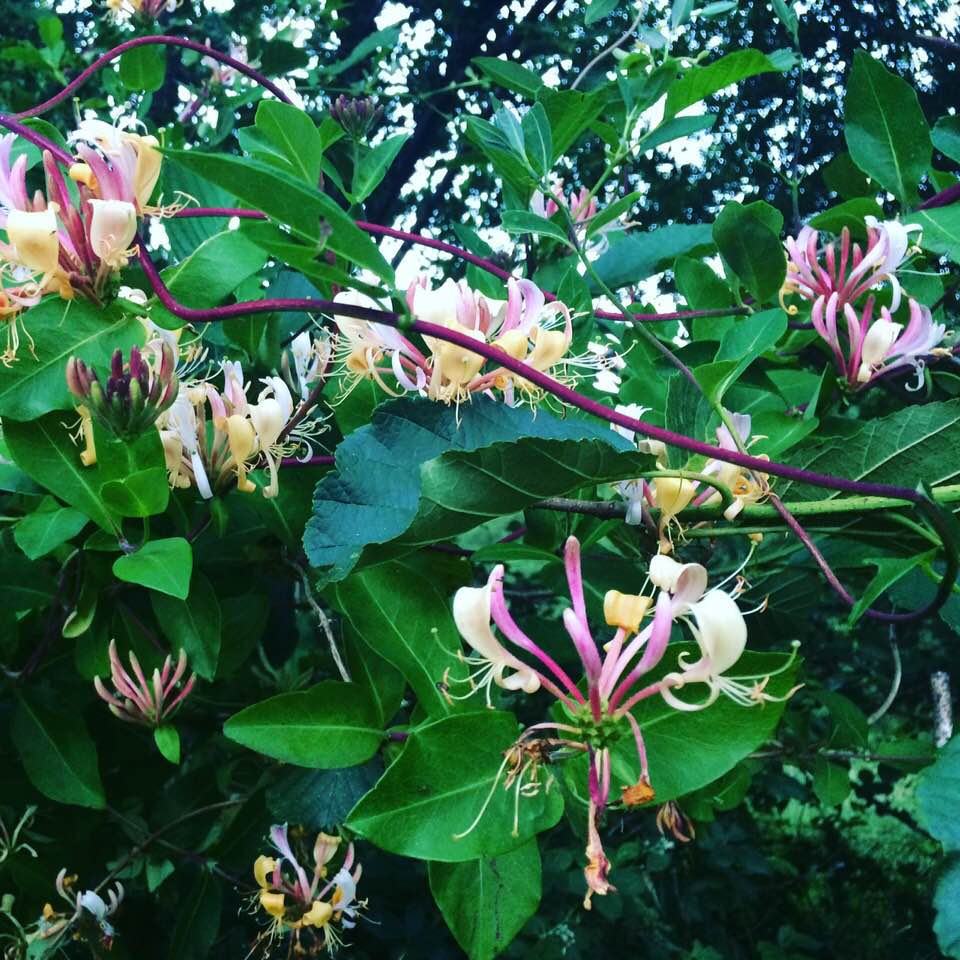 September – The golden month. In September we introduced a border collie puppy to the family. I turned 45, and I published my novel on my birthday.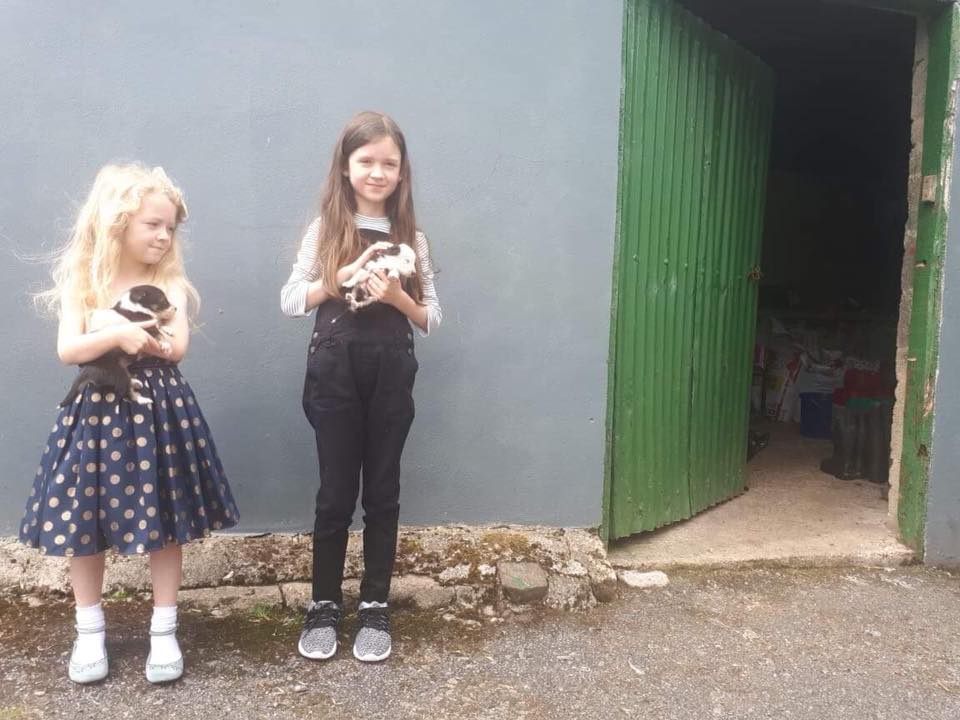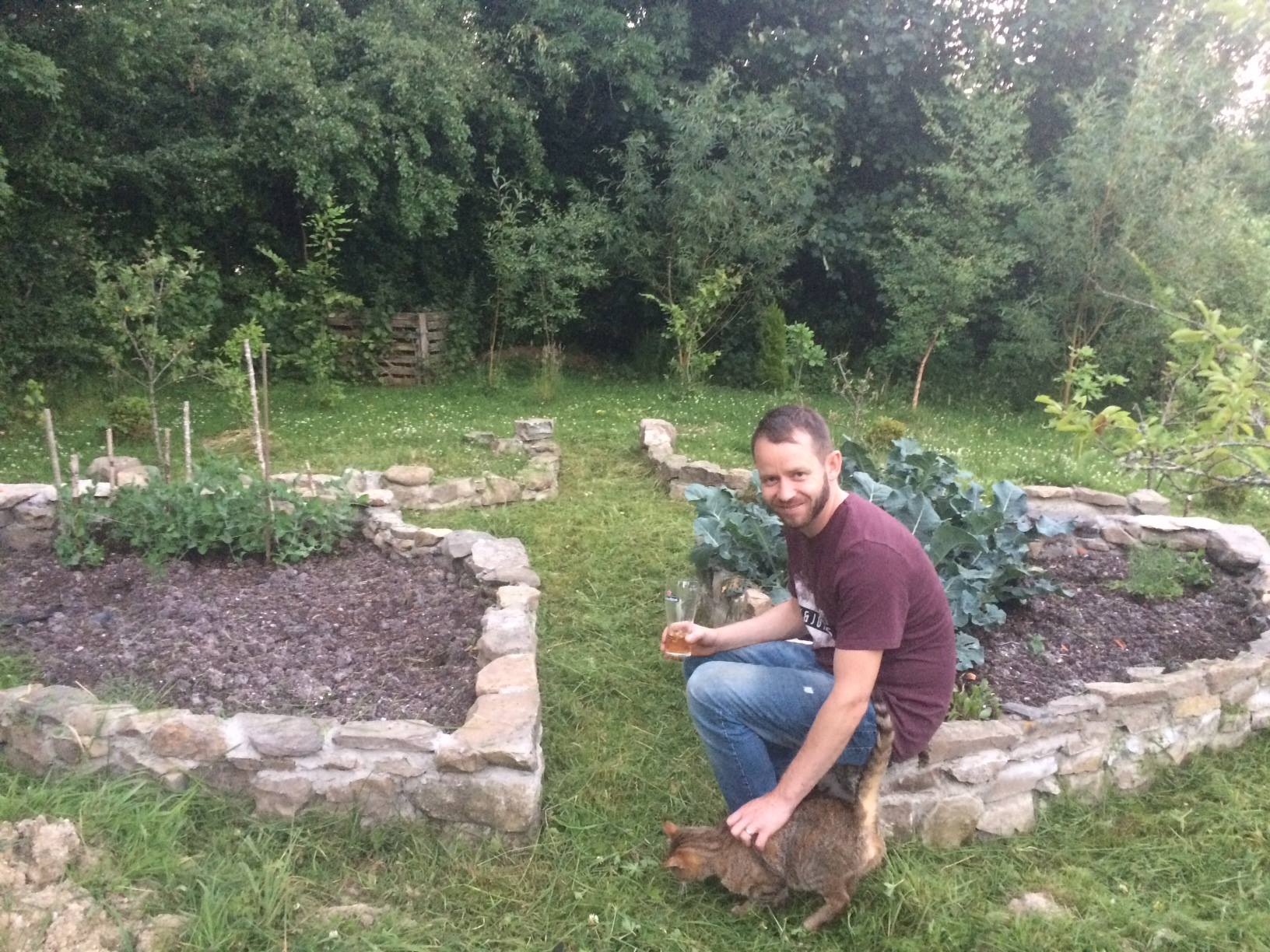 I became a novelist and author. A lifelong dream realised.
I spent the rest of this month in surreal and promotion mode. It was also, the most stressful month of the year. Turns out publishing is stressful, at least I found it to be. And I waited for the moment when it would all feel real.
And it never came.
But seeing this, was pretty amazing…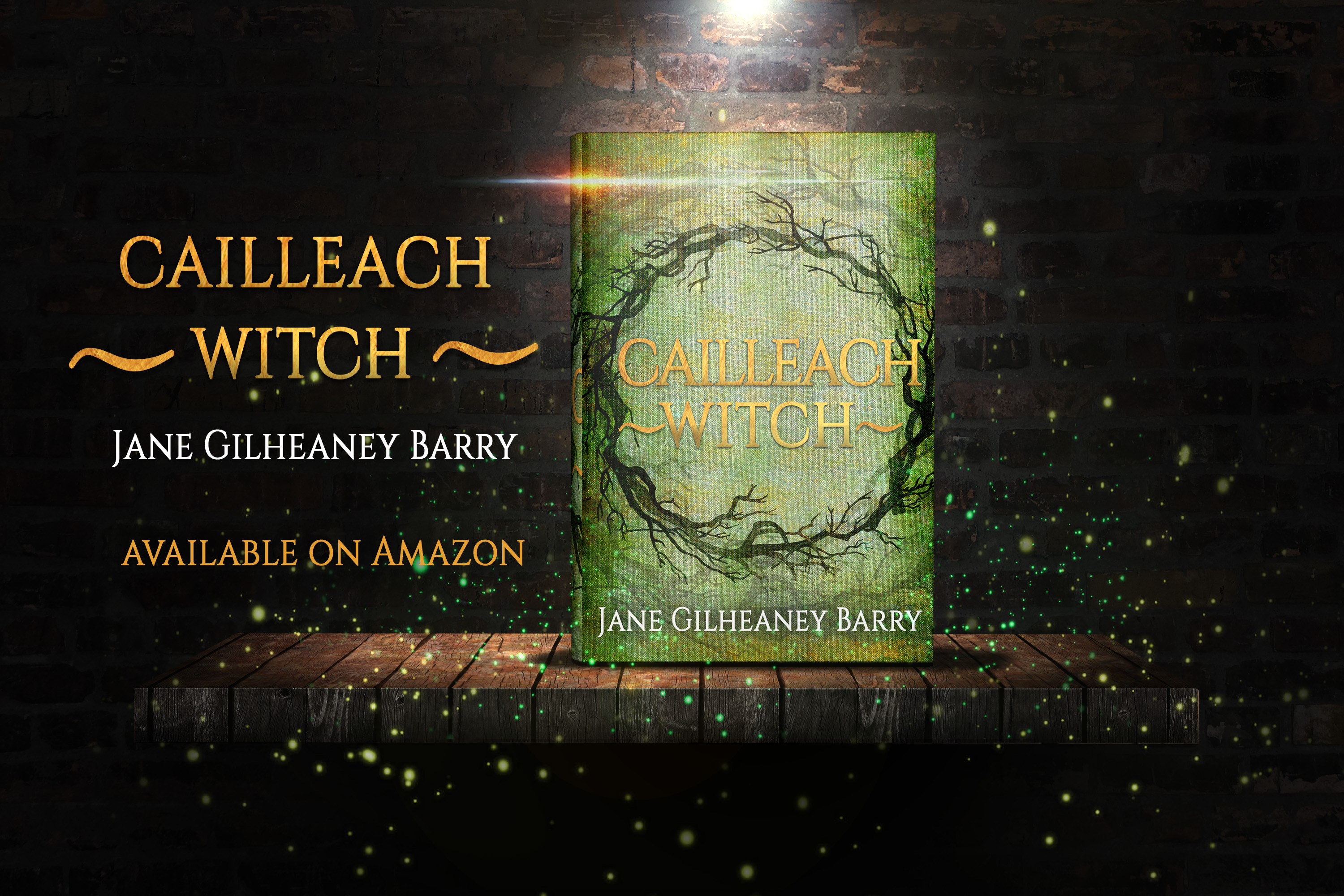 And then this happened…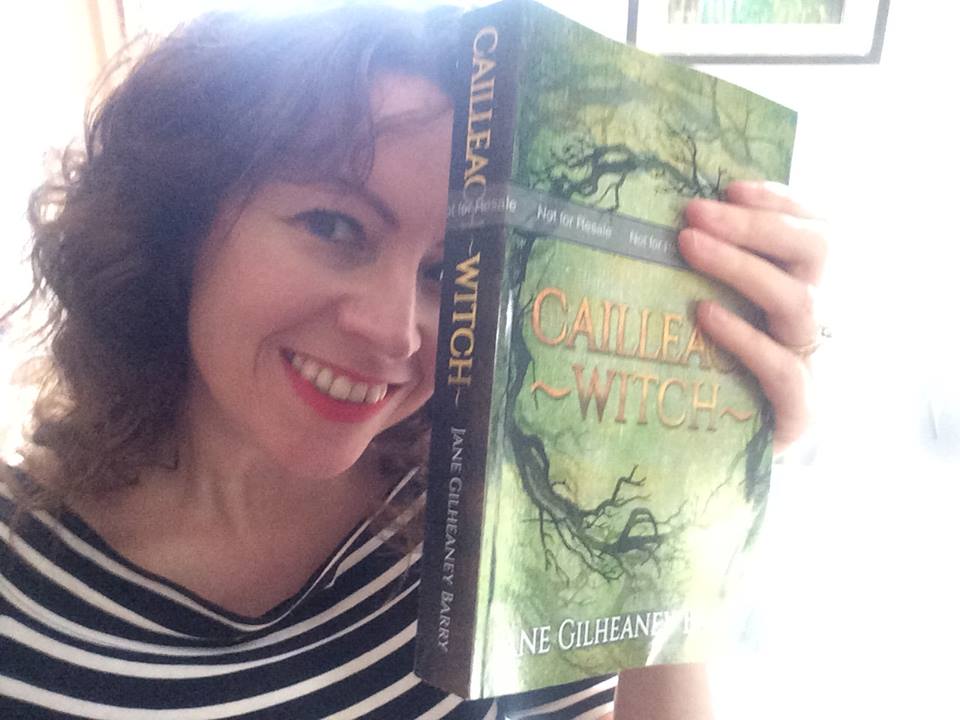 And this!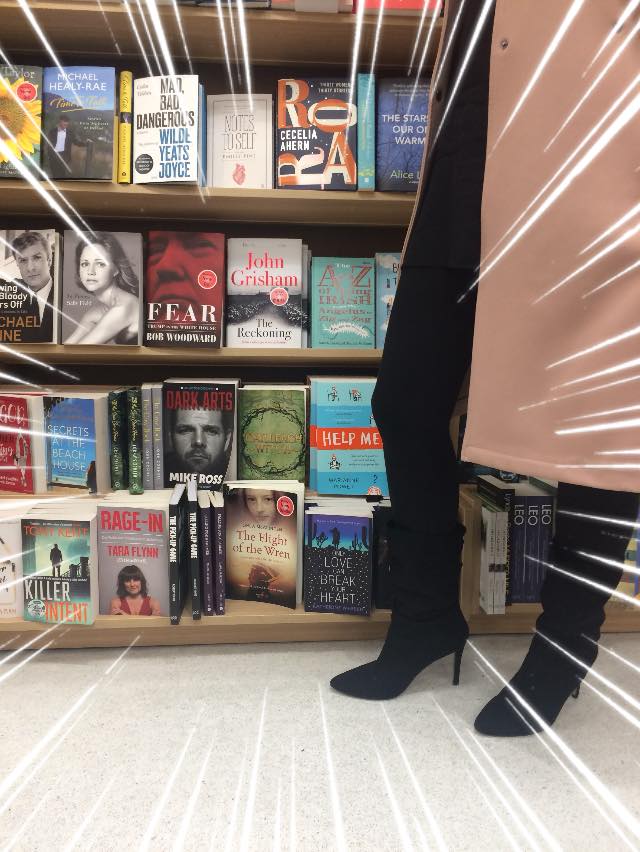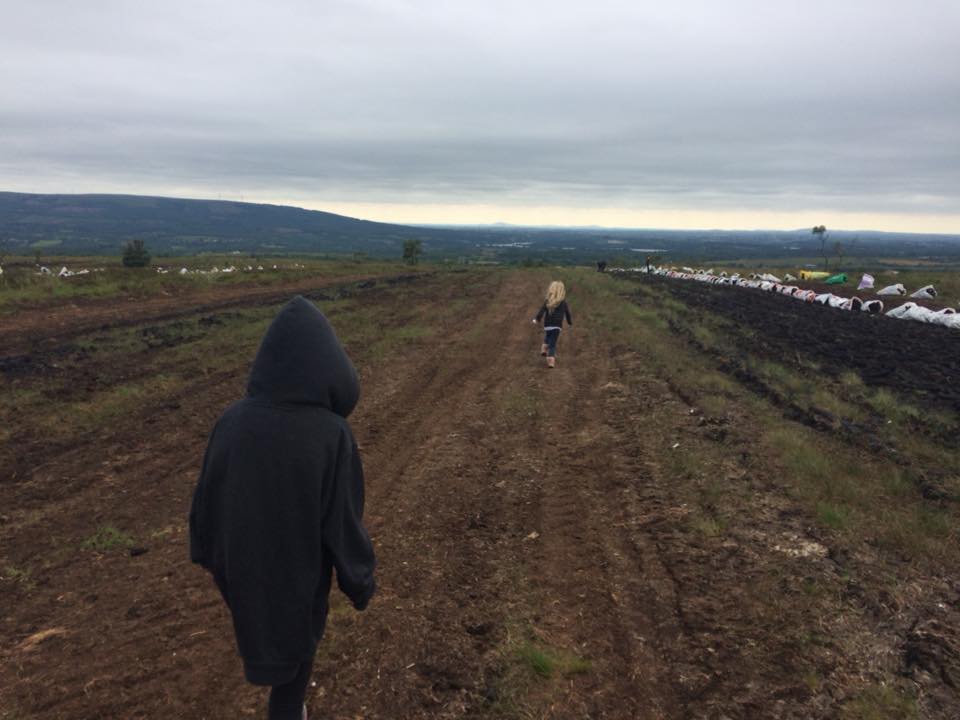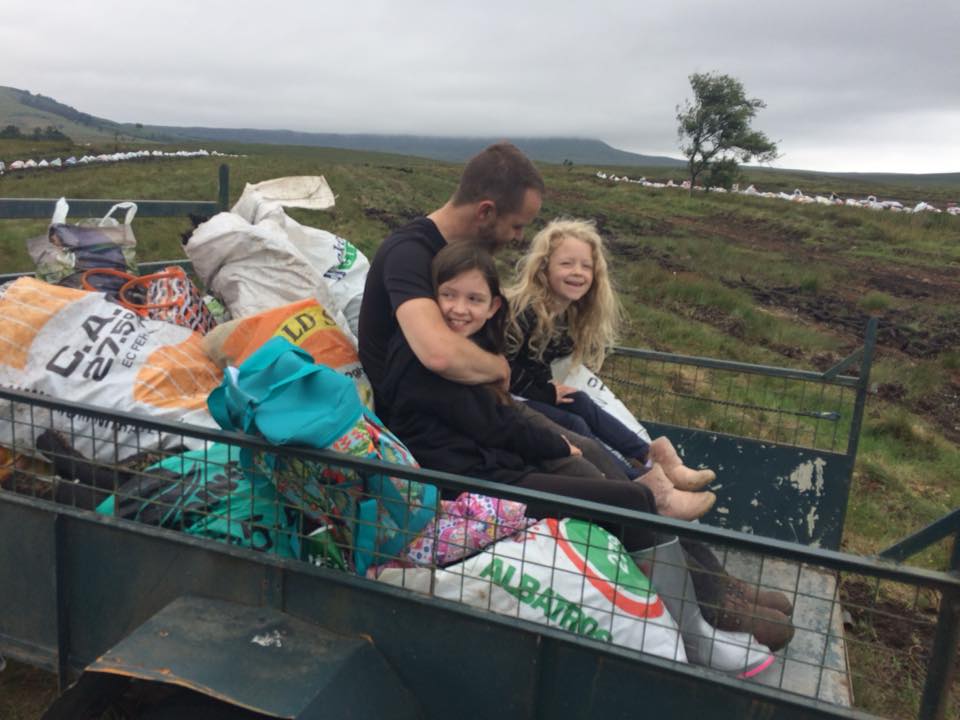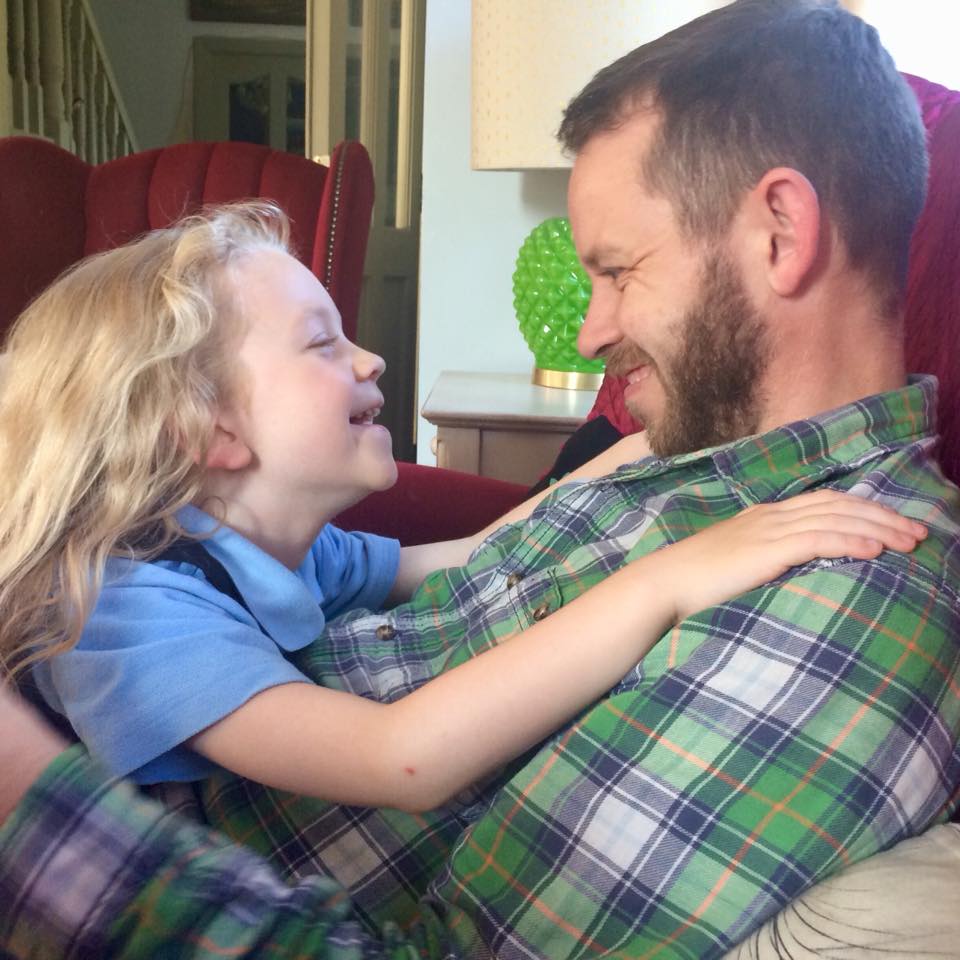 Saoirse & I on our birthday, September 17th, 2018.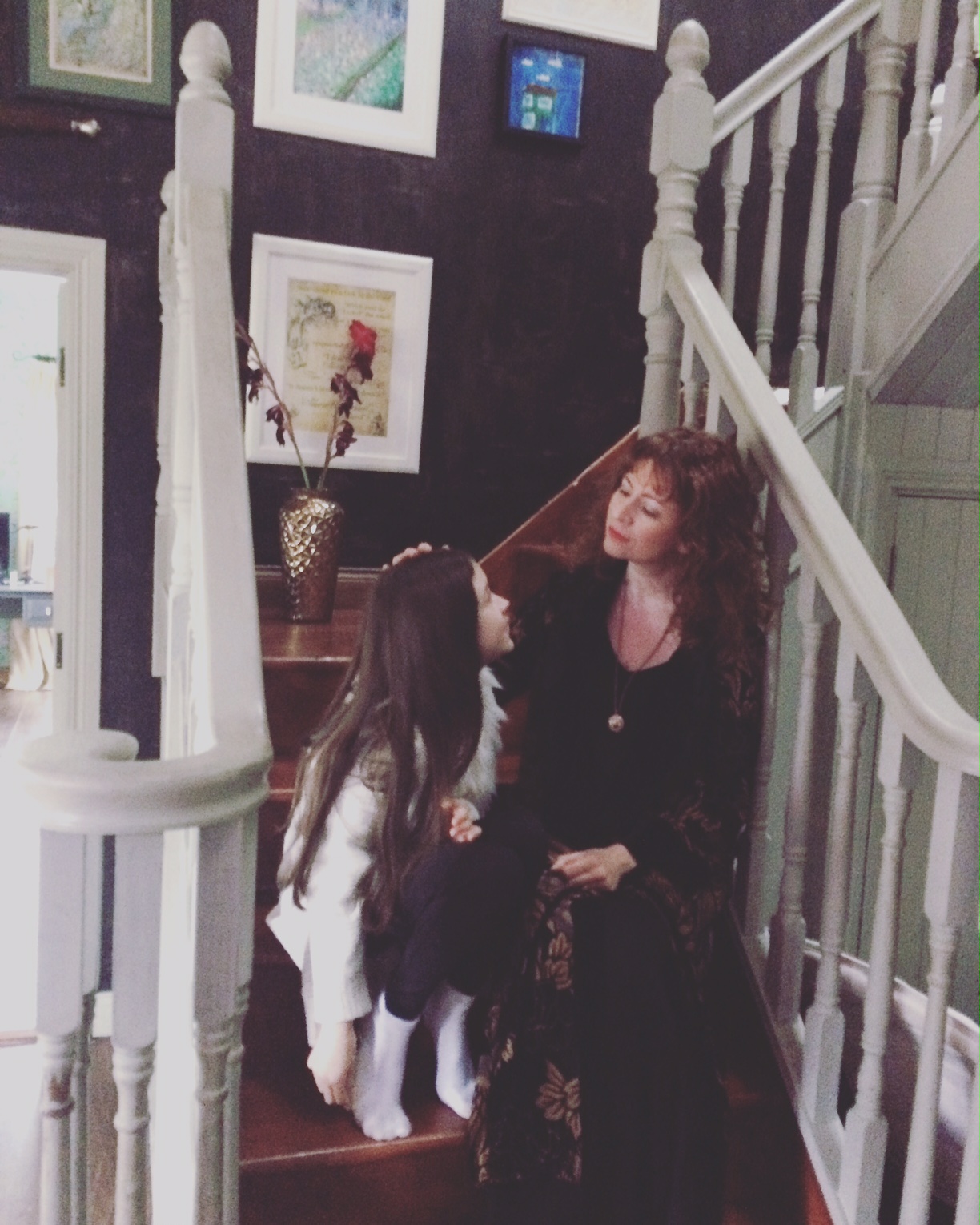 October – The misted month… Decided to make my Write Yourself Free course available as an Ecourse. Started working on that while still promoting the novel.
Gave more workshops in October, including a second year taking part in an author panel and q&a at Fright Fest in historic Ardagh.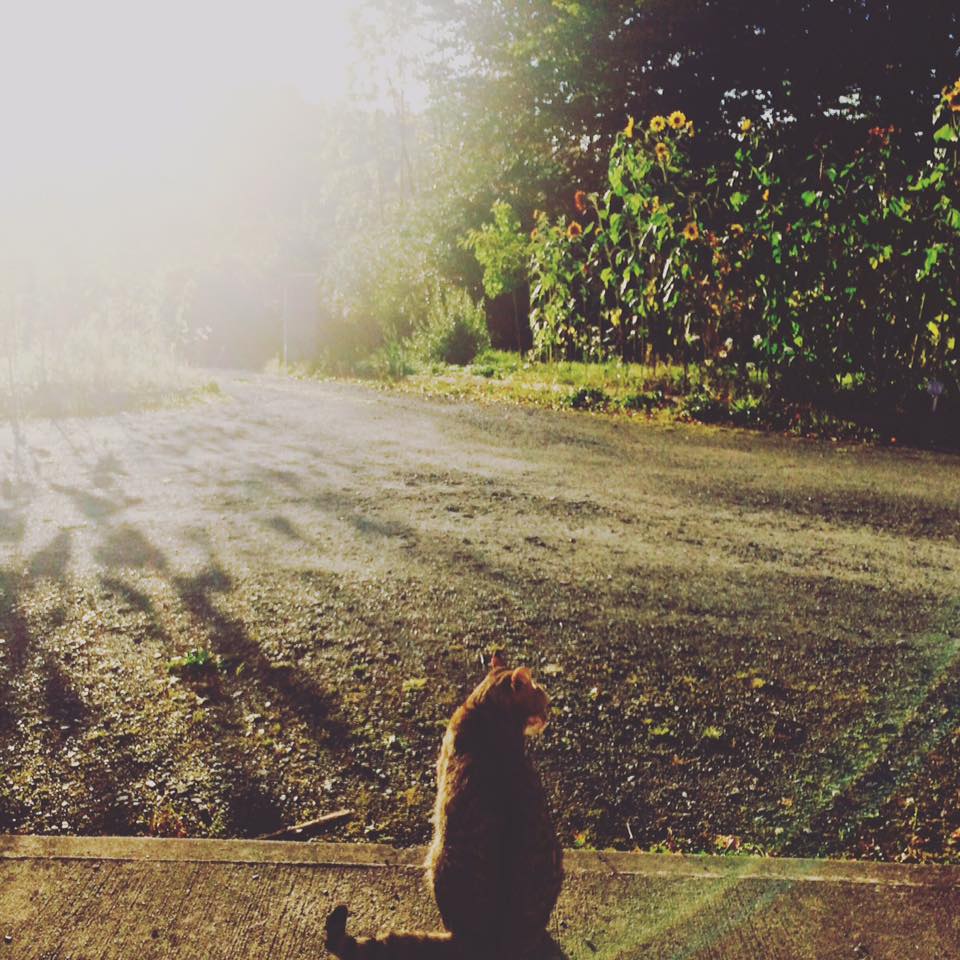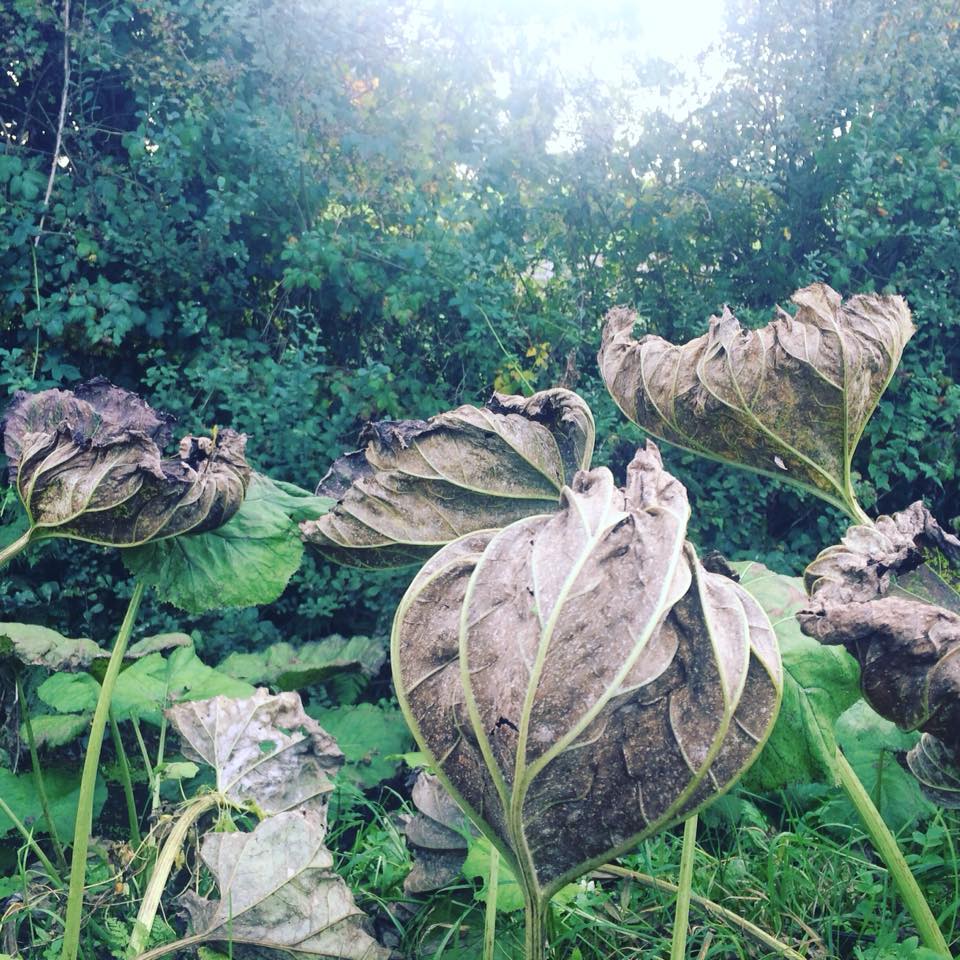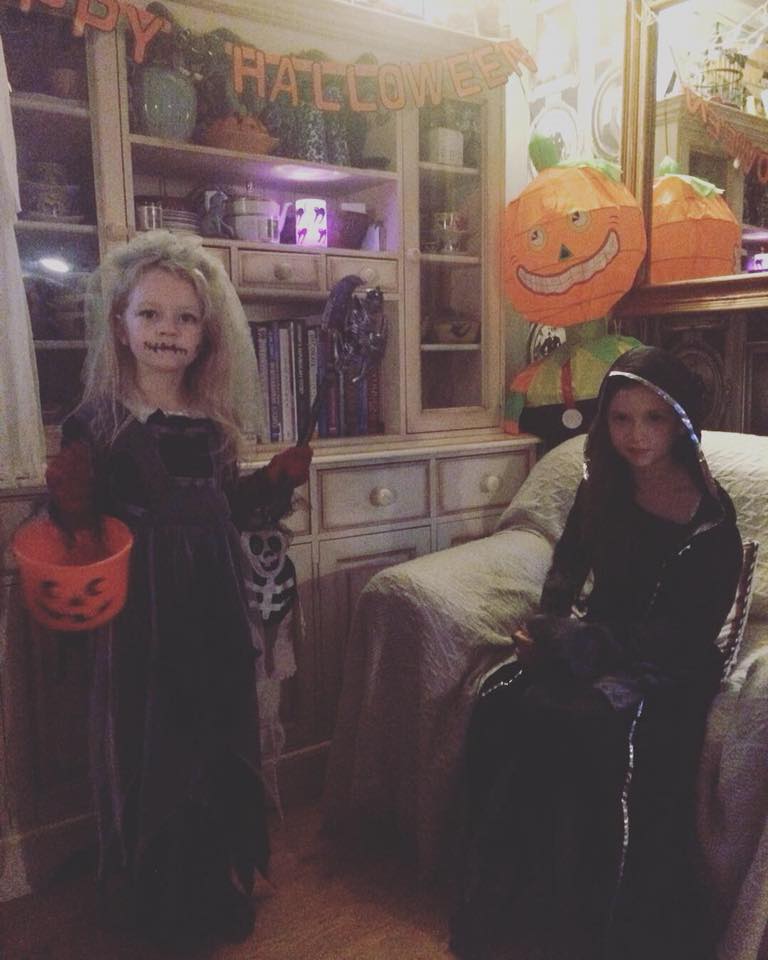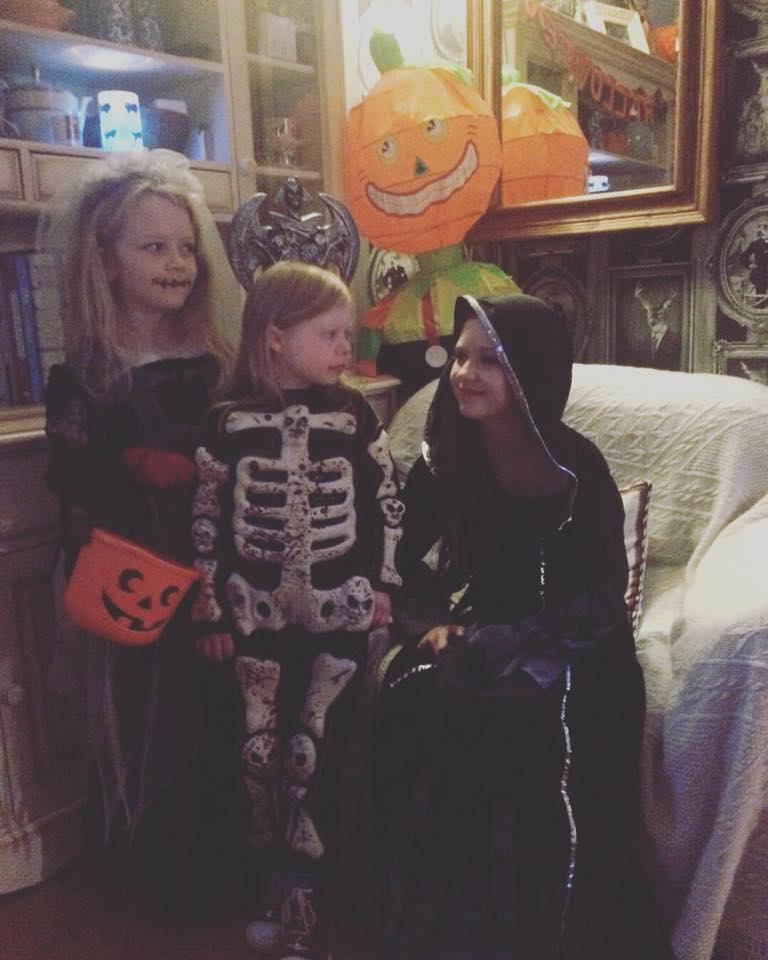 November – The darkening month… Discovered that CAILLEACH~WITCH sold more copies in the first seven weeks of release than most novels, of any kind, do in their first year. SUCCESS! I was proud of this because I'd had no ad spend, and because I really wanted the book to find its audience. No easy thing, but of course, so important.
Realised, then confirmed that Cailleach~Witch is becoming a series. Began outlining/plotting, at first one, then two new books. A prequel, based on the most mysterious, dangerous character from Cailleach, Ellen Cleary. And, a famine years story. Each book will visit the Cleary women of the time. What happened was this, I started outlining the prequel but found myself being drawn more and more to the famine.
Wrote an outline and rough chapter breakdown.  Started desk research, and ordered eleven books from the library, my genre, plus famine books, and books with a strong sense of wilderness and place.
Also in November I set a new goal to write at least a million words in 2019. I'm inviting everyone to join me. Set your own word target e.g. 500 to 3000 words a day. Share your progress and process on my weekly dedicated post, Friday's on FB, and we can cheer each other on.
Decided to put Ecourse on the shelf and concentrate on the books instead, for now at least. There's just too much I'd love and want to do, like paint for example, so I have to be ruthless about it.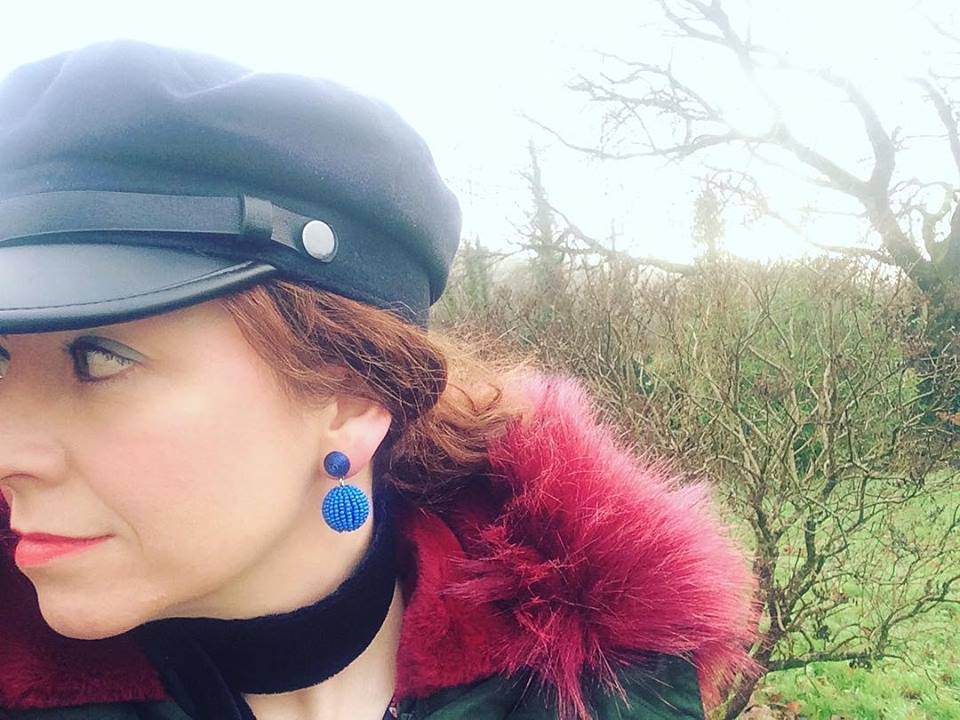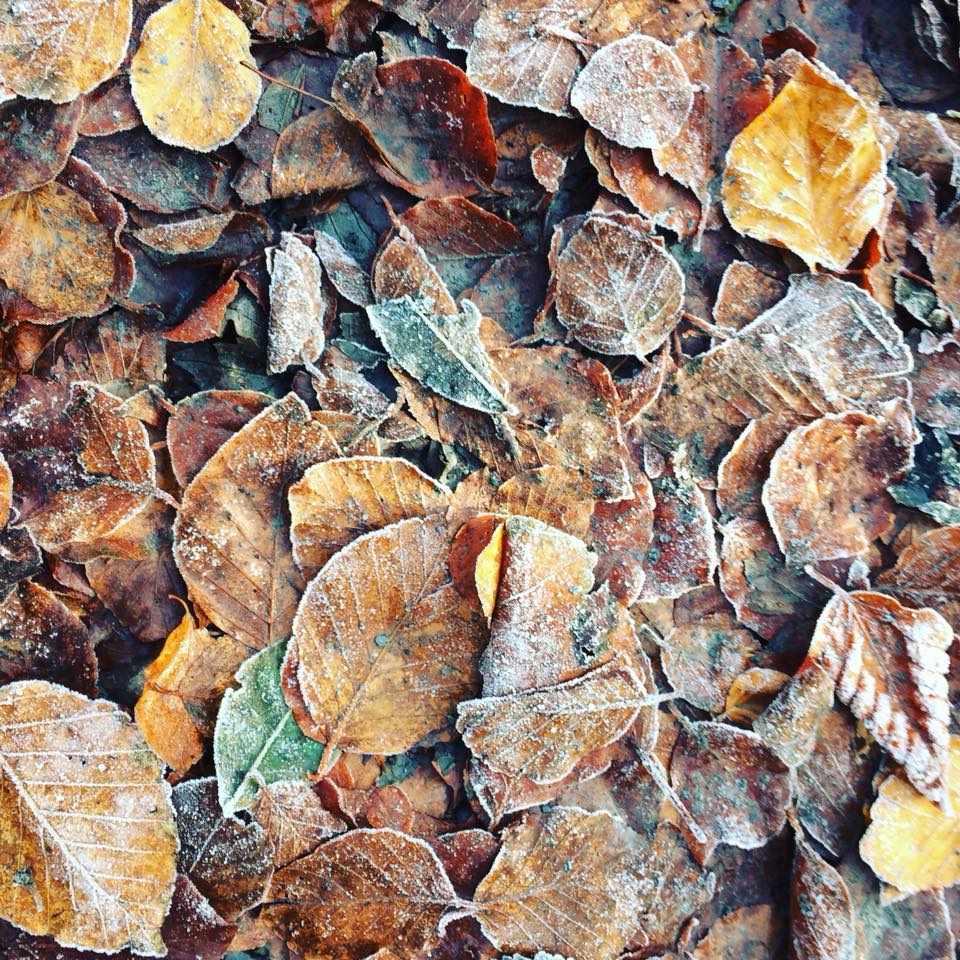 December – The reading month… Read twelve books through November and December. Filling the well so to speak. Learning, always learning. Even though I've become less of a Christmas fan, love the family fun, don't love the madness! But it's been great this year to stop and concentrate on other things for a while. Not however, as great as a New Year, a new beginning. I just love it. The magic of beginnings. 2019, bring it on.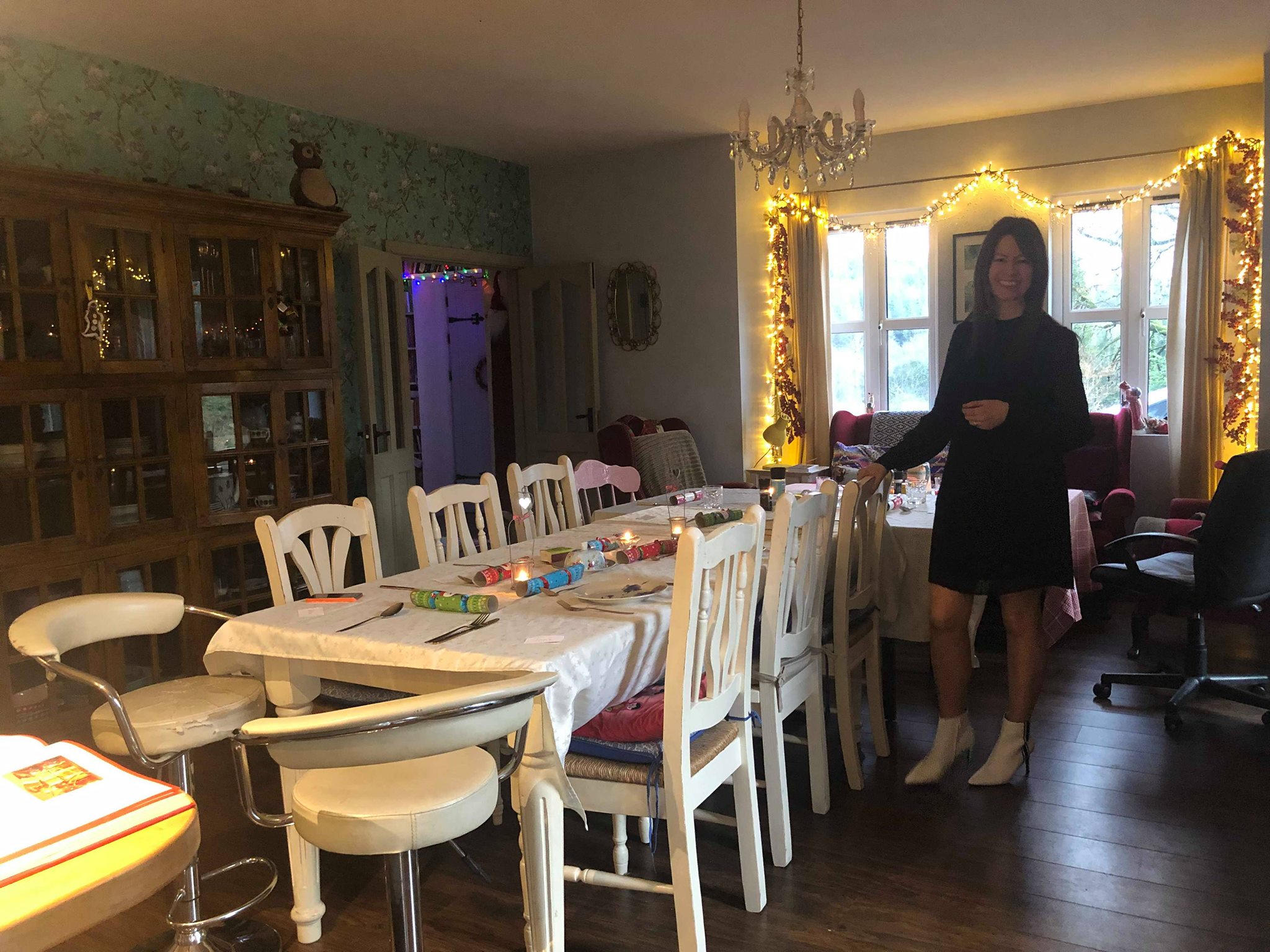 January 2019 – The writing month… It will come as no surprise that my plan for 2019 is to write an extreme amount, and publish again. I'd love to get my Ecourse out but I have to be realistic, about some things!
The lesson here, and the joy, the thing I think you can take for your journey, is that I cast the spell.
It wasn't becoming a published author in itself that made everything greater than great. It was that I made it happen. I decided. And once I decided, then nothing was going to turn me from that. The realisation of the power we all have, but don't always see. To make every area of life better. In this case, by the power of creativity. I'm a working class woman and mother, self-educated, extreme creative, of no connection, and little material means. Grit, the will, the decision. No excuses, no apologies. Creating my own meaning, doing the things that I always wanted to do. It really is that simple. And you can do it too.
That's all from me for 2018. If you haven't already, please sign up to my irregular, cool newsletter HERE  
Ps Cailleach~Witch is currently only 99p for kindle or 9.99 for the paperback version. But hurry, offer ends at midnight on the 1st of January. That's on Amazon btw.
Happy New Year everyone,
Much Love, Jane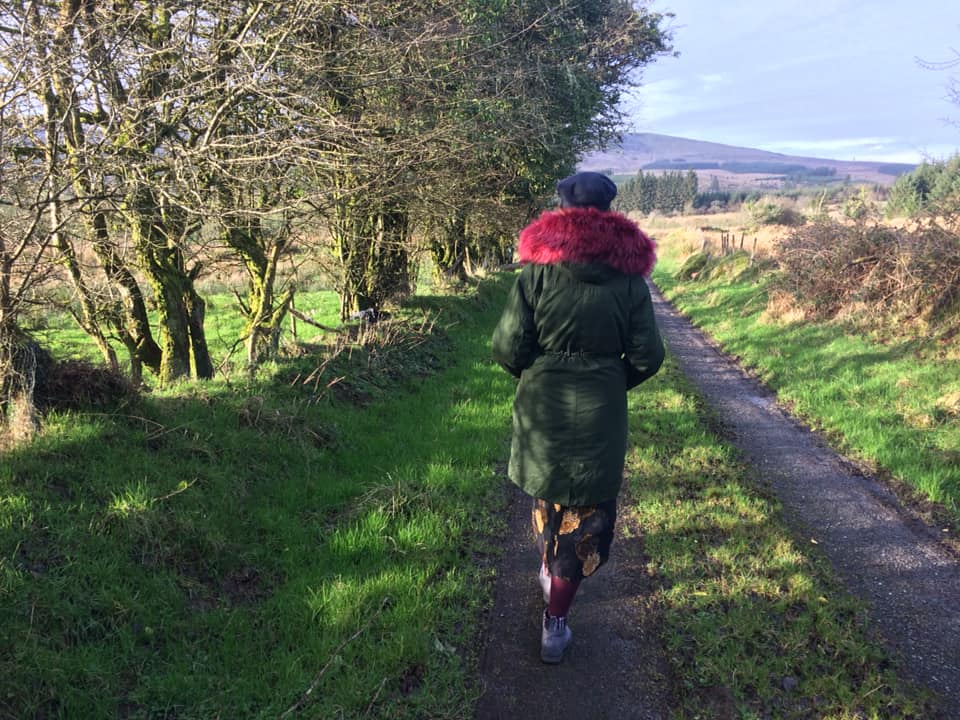 ---
---