A Catch Up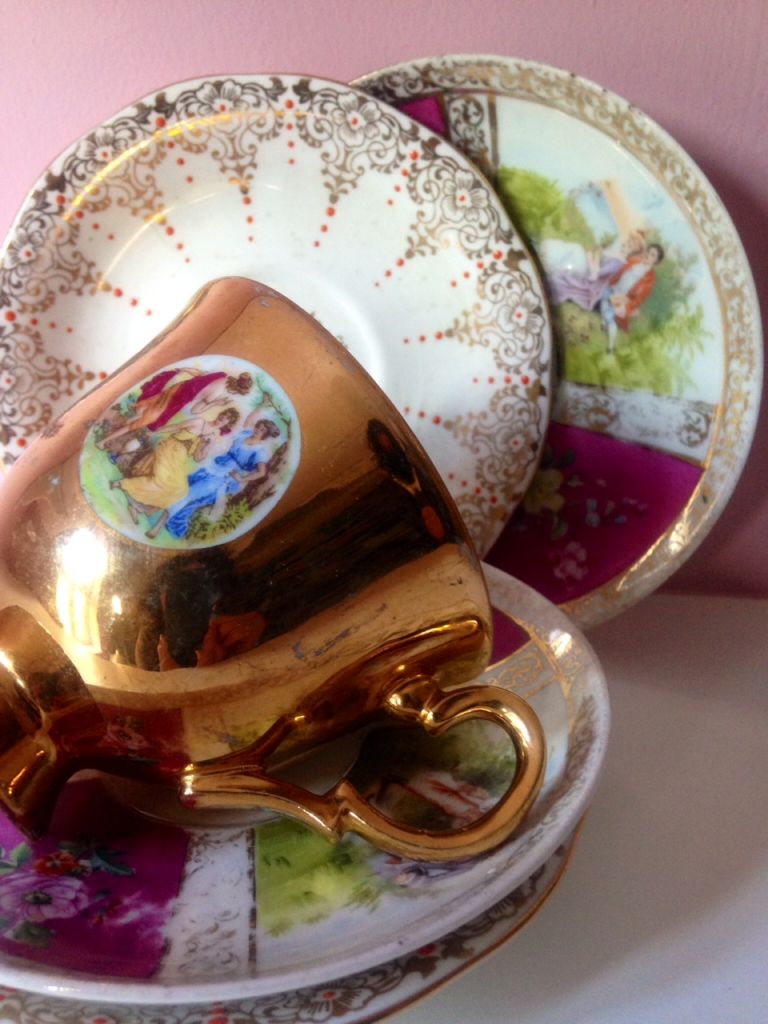 Thinking on May now that it's June…It flew. It was cold, dark, windy, stormy…and wet. I rarely notice bad weather until the weather goes good and has such a positive physical and mental effect on me I think ah so that's what was wrong all this time, in the grey soup.
So I won't notice the weather was bad until it gets good and then I won't believe it will get bad again, tomorrow they'll say, surely not. Now although it is grey the days are long and full of promise, and I am busy, happy and always surprised when people say 'terrible day.'
It seems silly to assume we'll have a summer just because it's May, now June. We are still in Ireland. Still we never stop hoping. The sad thing if we must is to see the light muddied, mornings, evenings and nights that could be bright as bright this time of year have a dirty dishwater patina. But outside is still the place to be, if outside is grey, inside is greyer. At least outside, the light stays green from tree tops to fields and all in between, don't look up.
Everything is growing madly, the garden is wonderful in a white, blue and purple mood. Alliums, lilacs, tulips, Forget-Me-Nots. Even the children are noticeably growing and, drum roll, getting on famously, not fighting. And things we do and try to do are not so fraught with tears, tustles, or sighs. I can hardly explain how happy it makes me to see that our daughters are friends not just allies.
We know cosy…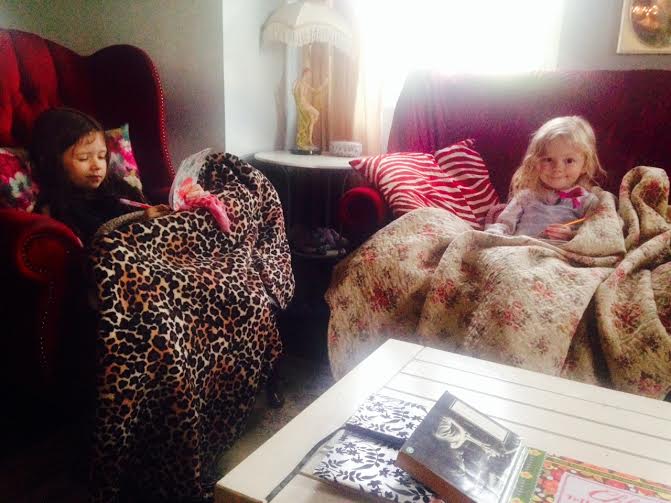 Afternoon in May 2015…that sky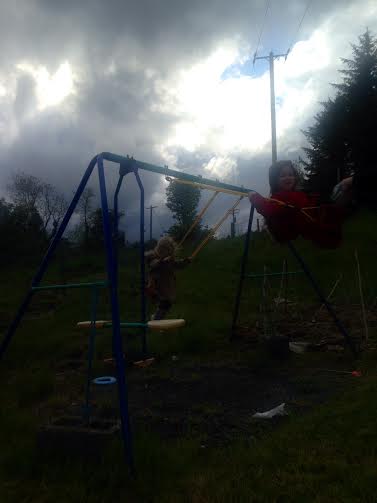 Thank goodness for green…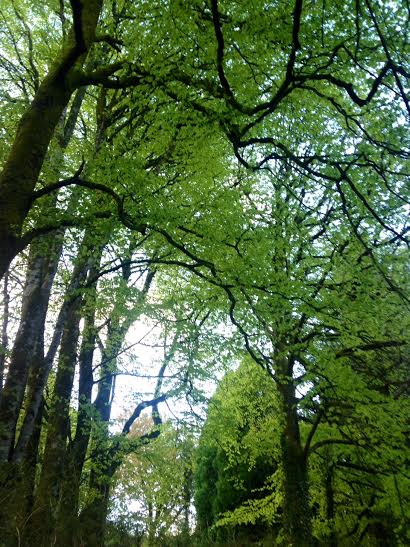 Every year in May I look forward to the cows being back in the fields, I love their slow movements, their sounds and how peaceful they are.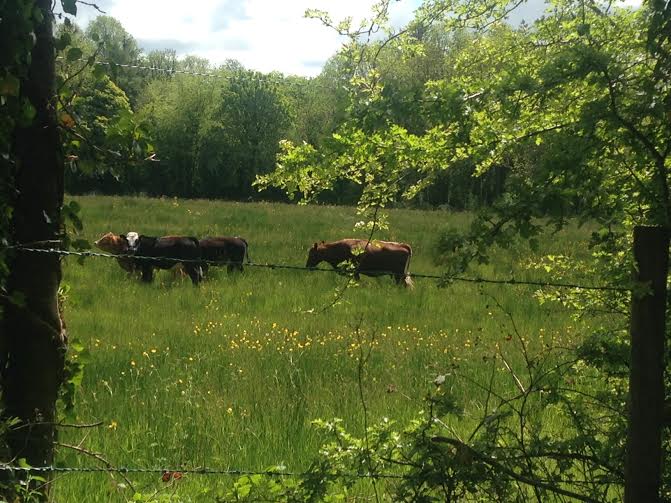 Meanwhile mornings get earlier and earlier. Here we are all in bed, with Ross ‪Poldark, also Dr.Seuss, Where's Wally, the family, Sean MacDiarmada and coffee of course. Poldark and I are in love, never alone, but in love nonetheless.
I absolutely loved the series and the fact that this book, seven in total I think, was inspired by a man the author Winston Graham met on a train in 1945. This inspiration, the mysterious stranger, a soldier coming home from the war has endured and extended to two successful tv adaptations. All from one random meeting without even a word spoken. I can't help but wonder whose is the enduring spirit that is reaching through the ages? Is it the soldier or the writer? Or is it the reader? Something in all of us? Stories, connectedness and mystery.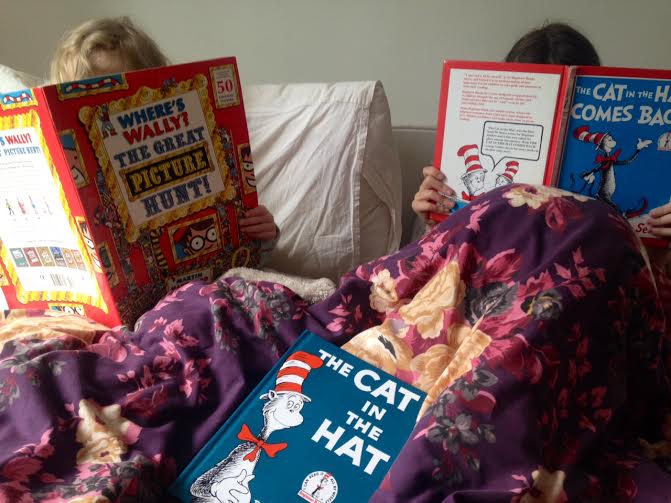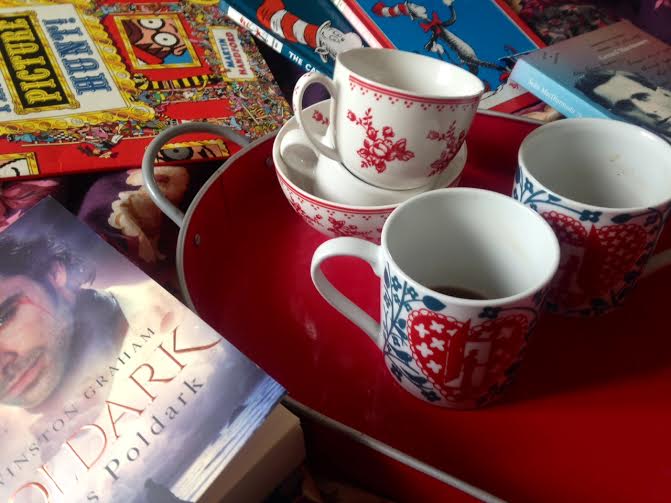 In other news. Excited I am about our utility room. This is a project I've been planning for oh, years. The shelves are from Ikea, the wall colour is 'Soft Passion' such a daft name, by Dulux and I'm thinking a red gloss splashback OR something figurative OR multi-coloured/patterened, we will see!!! In the meantime I'm looking forward to decorating these shelves, can't you imagine 🙂
Only problem now is the room is so pretty I don't want to put anything ugly in it, hmmm. Damn bins etc I will be flat out hiding things.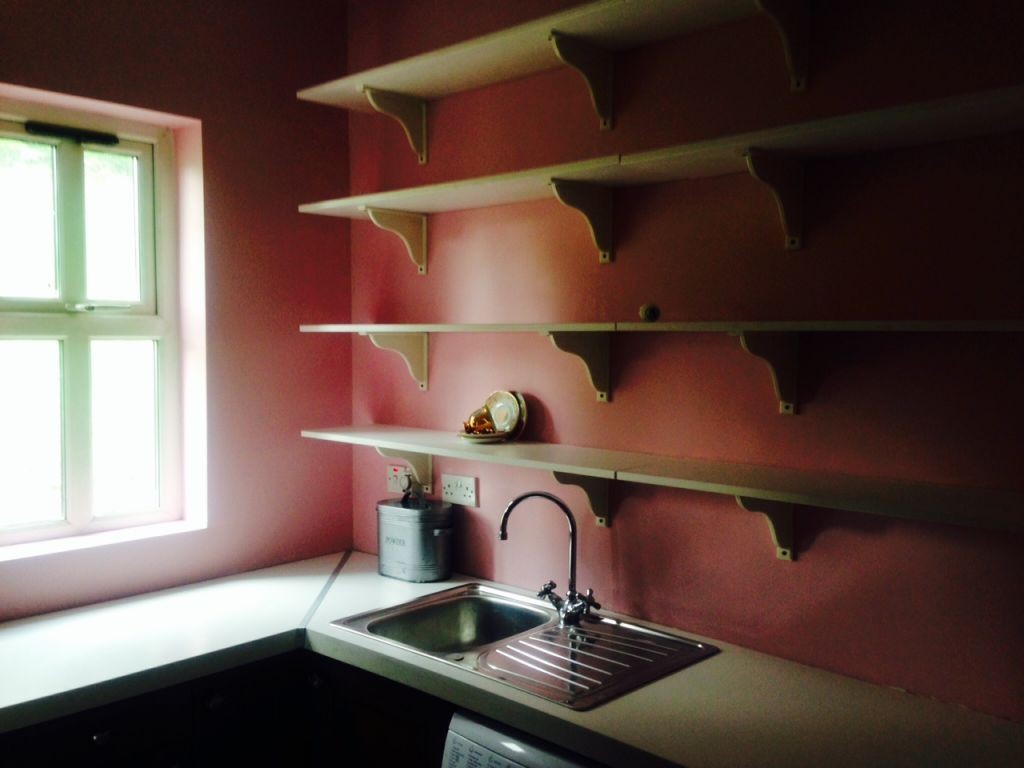 I've been hankering after an oversized light fixture for the utility room, an old chandelier or retro style shade with fringing and a seventies vibe/pattern so we took a spin to the markets in Carrick for a browse on Sunday and found plenty of cool shades but only for lamps, not for ceilings. Disappointing BUT I did come away with four saucers and a gold teacup so happy days. These had me thinking of thinking of throwing a party.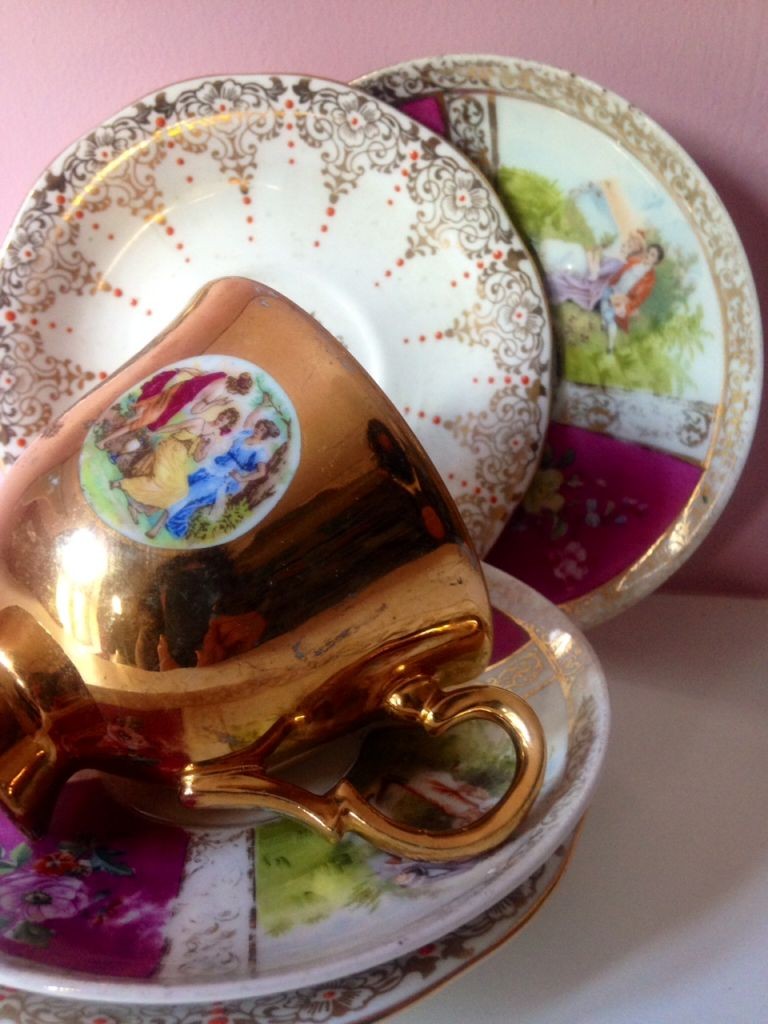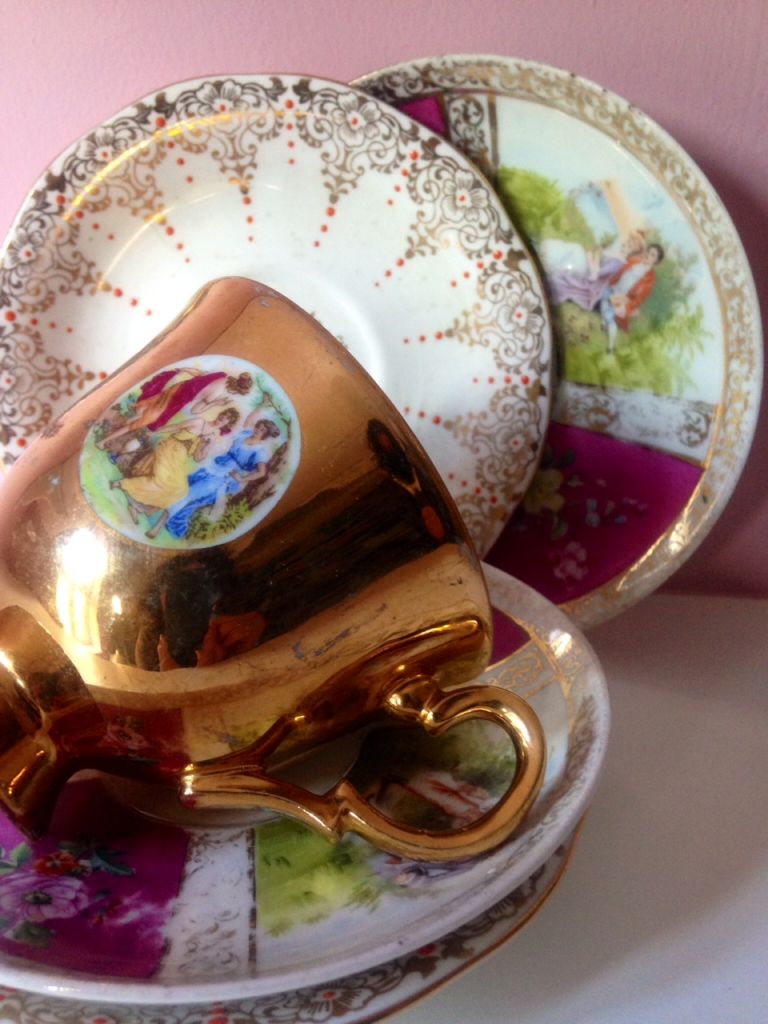 Speaking of parties we were looking forward to dinner at our friends Caoilfhionn and Seans house on Sunday too. The menu was Tomato Tartlets with Basil, followed by a Smoked Chicken Salad with Almonds, Avocado & Garlic Cream, a Rich Chocolate Cake for dessert and Mojitos…plus wine…and prosecco, oh dear! Plus Butterfly Cheese Pastries and Tomato Soup for the children. 
So May went out and June came in, lions both and feeling much less in party mode the bank holiday Monday was a good opportunity to reset intentions for the month ahead. But first things first the girls and I curled up the fire and watched Little Women, the one with Winona Ryder. Bliss.
Notebooks then, seven. Pens, two, both black, one in my hand, one in my hair.
What would Jo March do? In June? Why write of course. Number one June intention is writing, plus art, blogging, journaling, decorating and de-cluttering, I'm into de-cluttering these days. Editing for my book is going well and potentially with Shaylyn home from college and one last month of school before holidays this should be a good month for creative work. I am determined.
Now it is Tuesday the 2nd of June 2015 and it's cold, dark, windy, stormy and wet so I'm staying right here…in the green light. Have a great week out there…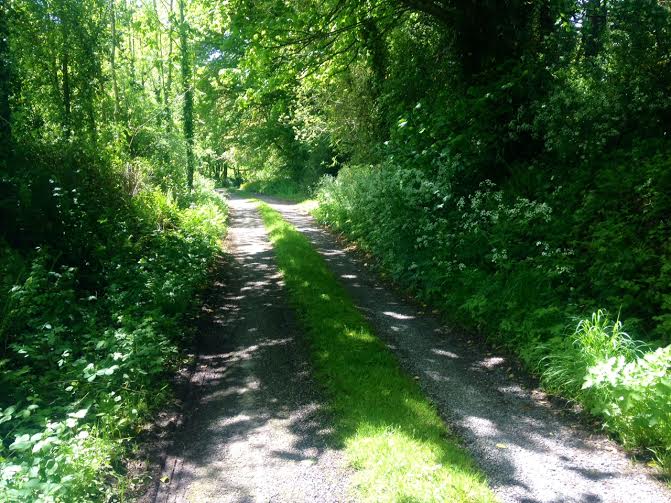 ---
---