A Catch Up
Good morning! I can never say that without thinking of this little old man who lived in the Iveagh building flats on Patrick St. He used to say it to everyone he met with this elegant arm wave and bow of his head. I hope your week is going well? Life has been so busy here since Saoirse started school.
I don't know if you've noticed the ahem snazzy new badge down on the right there…yes? In case you don't follow this blog on Facebook you might not have heard that I have been shortlisted for 'Best Lifestyle Blog' in the Irish Blog Awards! Isn't that fantastic! The list was assessed by a panel of judges and reduced from 87 blogs to 22 which is just amazing. Keep your fingers crossed for me that I will make the list of finalists at the end of this month, eek! You see, the more I want the more I get…. Ah you see I wrote that the wrong way without thinking and decided not to change it.
After all a girl can dream…
Meanwhile, weekly voting for the 'Best Blog Post' continues so please keep voting for me each week if you think of it. Just click HERE then select 'Best Blog Post' under 'Nominations 2013'. Scroll down till you find me and it's one click to vote. I have three posts nominated but the Clare Island one is in the lead so please go for that one. This category is a public vote until only 10 remain. It goes to a judging panel then.
So as you, the world and crows know, I celebrated my 40th birthday on Tuesday, well actually I've been celebrating since Saturday when I had my party. The original plan had been to visit Martha, in Italy, but she has decided to stay on in Dublin until the New Year as she loves her job there and is having too good a time to go anywhere else for the moment. As much as I would love to have gone to Italy, sigh, I'm still happy, as it means I can see her and my city of Dublin more often.
So once I'd made the decision to have a 40th birthday party the next most important consideration was what to wear. The dress is always the most important part of any event, but how do you dress for a 40th? Thankfully I would have my ever stylish sister on hand to help as not only has she an innate sense of style but a brilliant eye as well. No way we could we fail!

With such a short lead in time I was only going to get one crack at it. I always have ideas in mind but there's nothing harder than shopping for a specific occasion is there? That's always the time you won't find anything and it takes the joy from it a bit especially if you have to settle for less than what was in your head…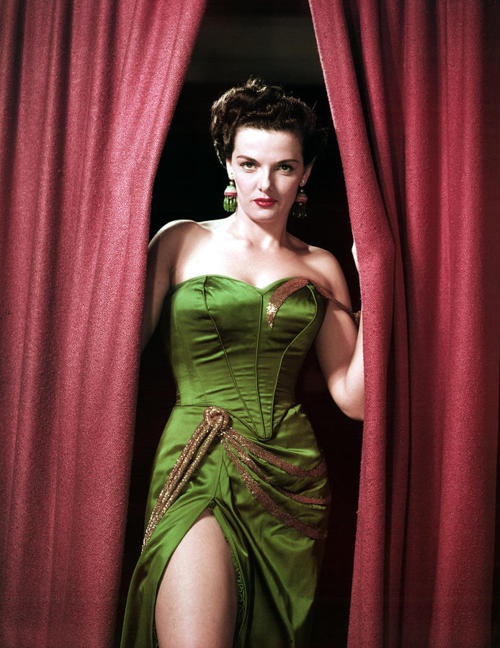 In the end and thanks to Martha I had three potential outfits. After modelling them for everyone I could get my hands on I decided to leave it to the last minute, see how my mood was, who I was on the day. Turns out I was feeling modern with some pops of colour over glam for the occasion. Which one would you have gone for?
The one on the left is a gorgeous wet look pencil skirt, gold top and maroon sandals (sophisticated). Then there's the lead coloured lightly sparkling dress, very slinky and I love the split (glamourous) and finally the modern dress, the chosen one. On a different day I would have picked one of the others…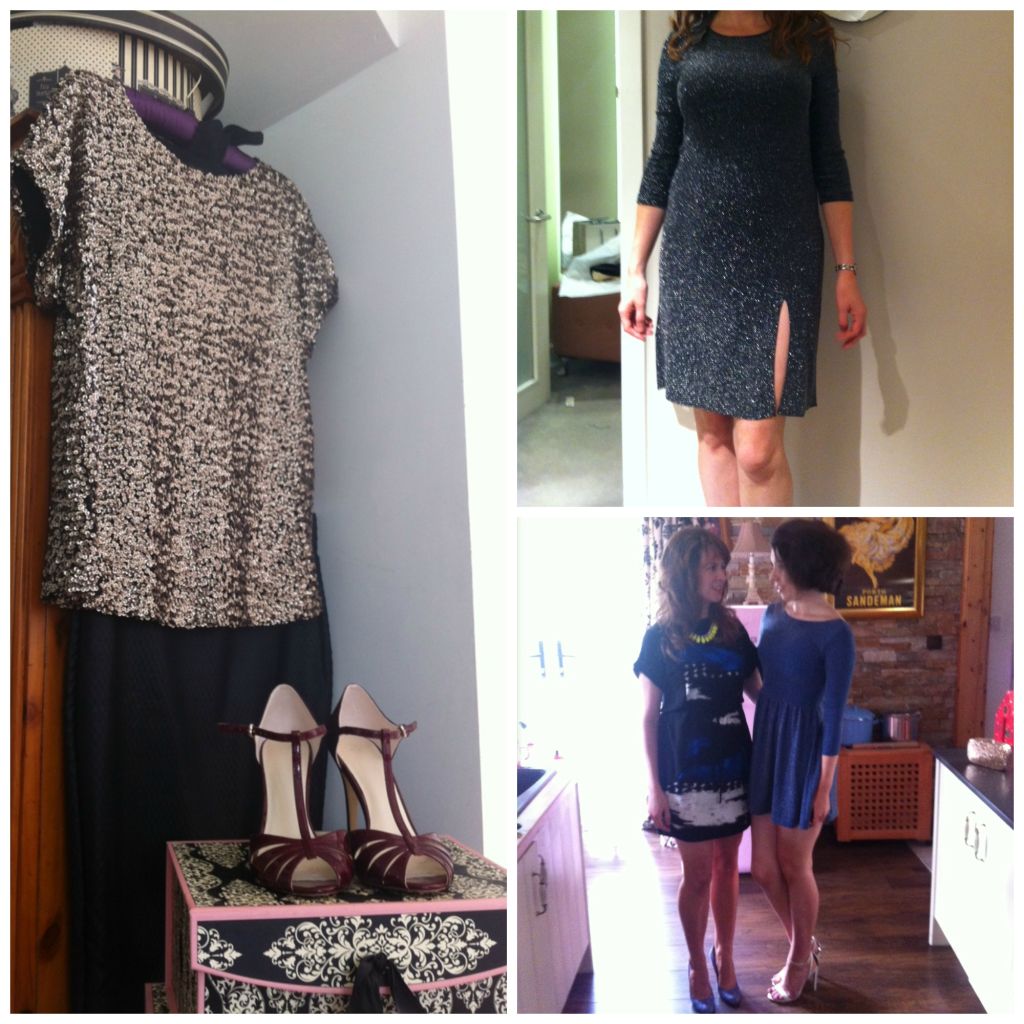 My ideal party would have been something like the one in the new Gatsby movie, have you seen it?. With that just a tad out of reach we went for popular local bar McGirls, a longstanding place of history and character. We arranged for a few crates of champagne, a cool vinyl playing DJ we'd heard there before and fish and chips in old style paper cones.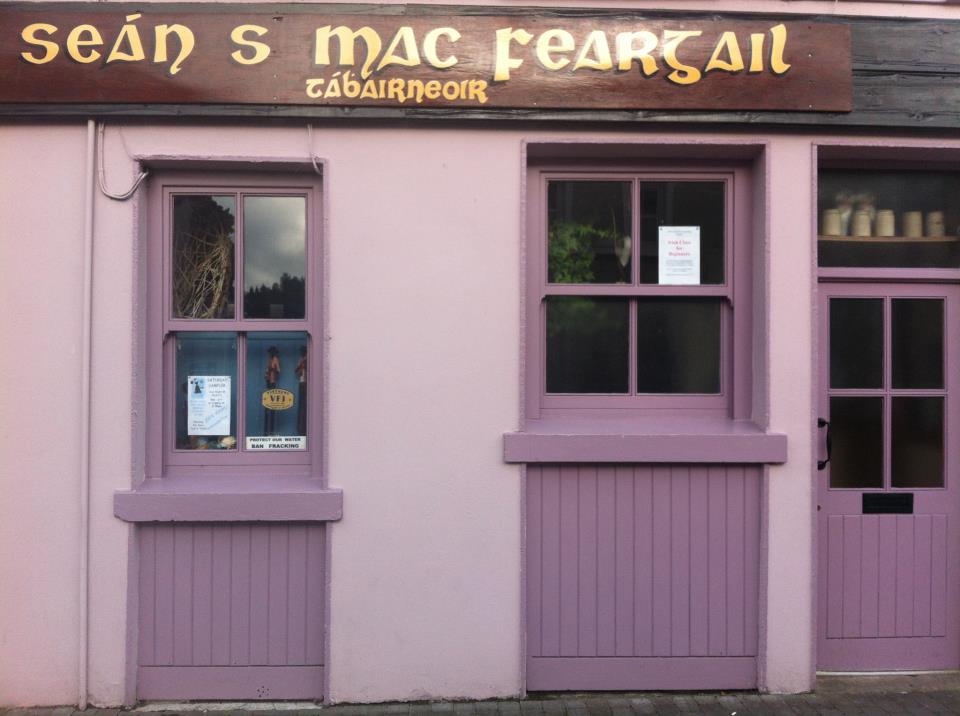 To start the evening we had dinner at award winning 'The Cottage Restaurant' in Jamestown before heading back to McGirl's for a night of champagne and dancing with family and friends, what more could anyone ask for. As I said on Facebook, the presents alone were worth turning 40 for. So many things I would never buy for myself because they would be too far down the list, way too lovely and luxurious.
Among the gorgeous haul, expensive candles and beauty products, leather gloves, original art, a kindle fire, household items, books, music, artisan food and jewellery. I do feel a bit traiterous about the kindle but I'm thinking I will probably get to read a lot more and I will definitely still buy any book I read and love.
The original work of art is by my friend Caoilfhionn Ni Dhonnabhain. It's of famous Irish revolutionary leader, Michael Collins because she knows how much I love him. Such a present! I feel really spoiled, isn't it great though, I have to say I couldn't get a photo to do justice to the intense colours.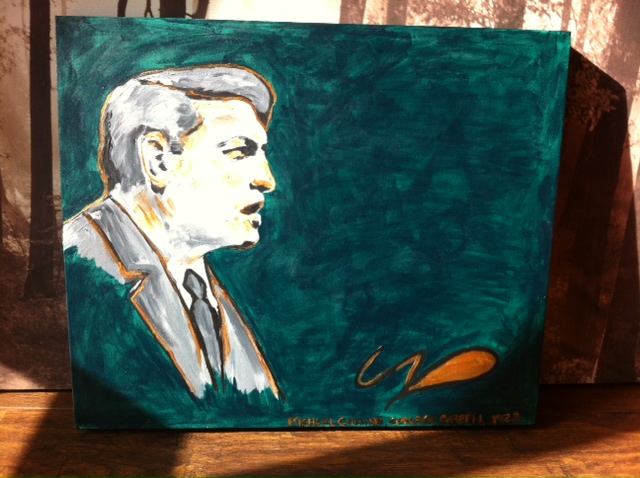 As you can imagine Sunday was a slow day but I still asked Adrian was there any bubbles left which made us laugh and hurt our heads.
By Tuesday, our actual birthday, my middle girl Saoirse and I share the day, it was time for the kids party. This involved, among other things, spending two hours at a kids play centre with eight children under five. Dear lord!!! Sharing a birthday with a child is kind of cool but not highly recommended! My brother and mum share a birthday as well and he warned me, he said 'Sorry Jane, you will never have a birthday again.' Aaaaaaaahhhhh! I think it took about three years to sink in and she was so little it didn't make much difference. Now's a different story..



Let's just say that I was glad I'd had my day on Saturday.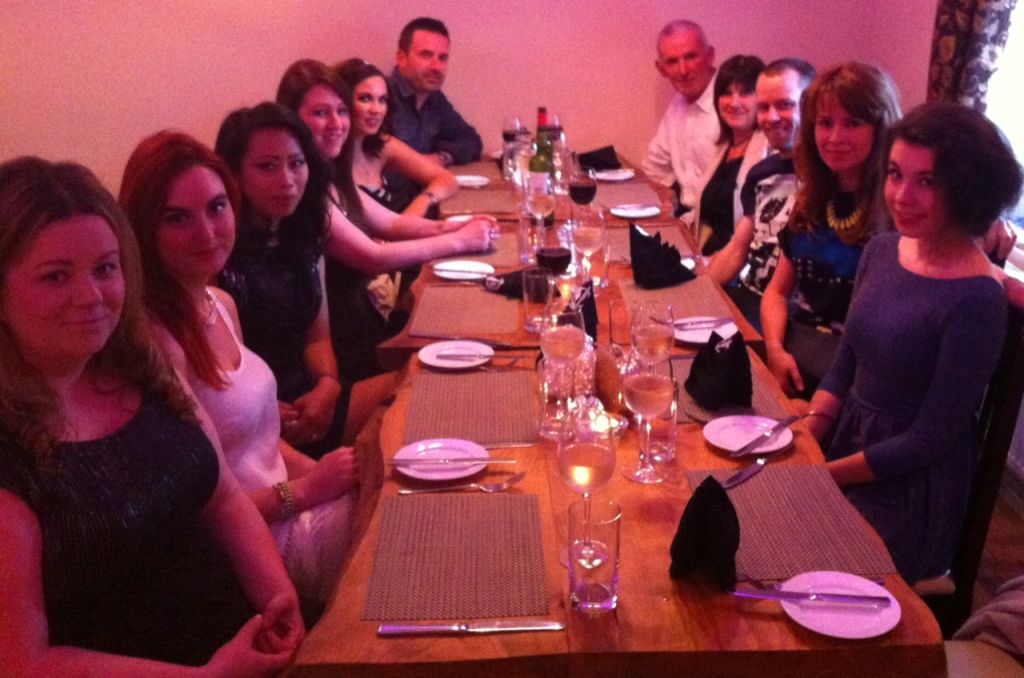 So here we are at 40! One full year of the blog as it counted down the last year of my 30's and some of you came on the entire journey, on my 'quest for elevated living through the little things in life.'  I hope you have at times been happy and inspired as I have been by this experience. Thank you for reading, for sharing your thoughts in messages and comments, for supporting me throughout the year. I hope you'll stay…chat to you soon, Jane
---
---