A Day In The Life – Clair O'Neill, Enamel Crafter…
Clair O'Neill and her mother Maeve are the creative team behind 'Meab Enamels'.  They use the ancient art of open fired enamelling to create colourful jewellery and other unique products. Their collection includes beautiful bowls, brooches, pendants, earrings and a high quality silver collection.

1.    Describe a typical day?
I am very fortunate in that for the most part I can work from home. This allows me to have time for other important aspects of my life- my horses, dogs and family – a privilege I reckon!
Typically my horses and dogs get fed and looked after before I do in the morning! The real job of crafting the jewellery usually starts around 10am. I try to vary the processes of crafting the jewellery throughout the day as the work can be very intense. For example, the 'open firing' of the jewellery can get very hot so usually an hour or so at a time can be plenty to do in one stint! There are always plenty of other jobs like emails and paperwork which keeps me very busy throughout the day!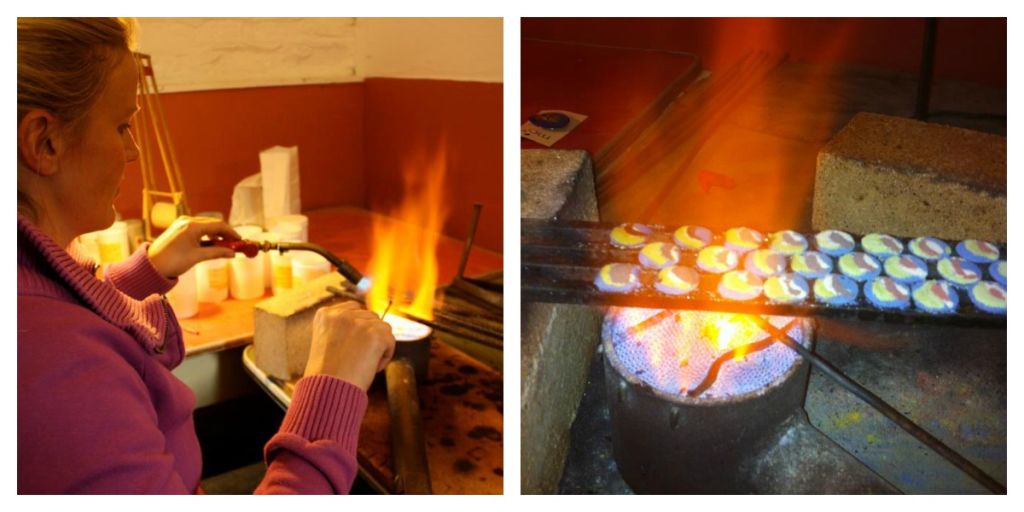 2. How do you feel when you are in your studio?
Most days I feel very contented in my studio! I have to say I do get immersed in my work; one of the joys of 'open firing' jewellery is that every design is unique. I enjoy experimenting with colour combinations and being productive. I guess it is my own daily dose of colour therapy!

3. How did you get here?
I always remember watching my mother Maeve when I was young firing the enamels! At this stage my mother crafted the jewellery as a hobby and did the odd craft fair. She was too busy looking after all the children! My father passed away when I was young. Shortly after we had to move house and I guess the crafts took a back seat for a few years.
It wasn't until I was in college studying human physiology of all things that my interest in the jewellery returned. As a summer job I decided to go around Ireland and try and sell the jewellery to craft shops. I made handmade displays and my own hand written display cards and hit the road with a few pieces of jewellery in my grand father's doctor's case. I guess the rest is history. I loved the active market research of calling to shops and learning how to sell. I had planned to study chiropractic but I now had a new calling. Gradually in between travels I developed my enamelling skills and learnt the trade. I think it was great for me to find the path I did when I was young.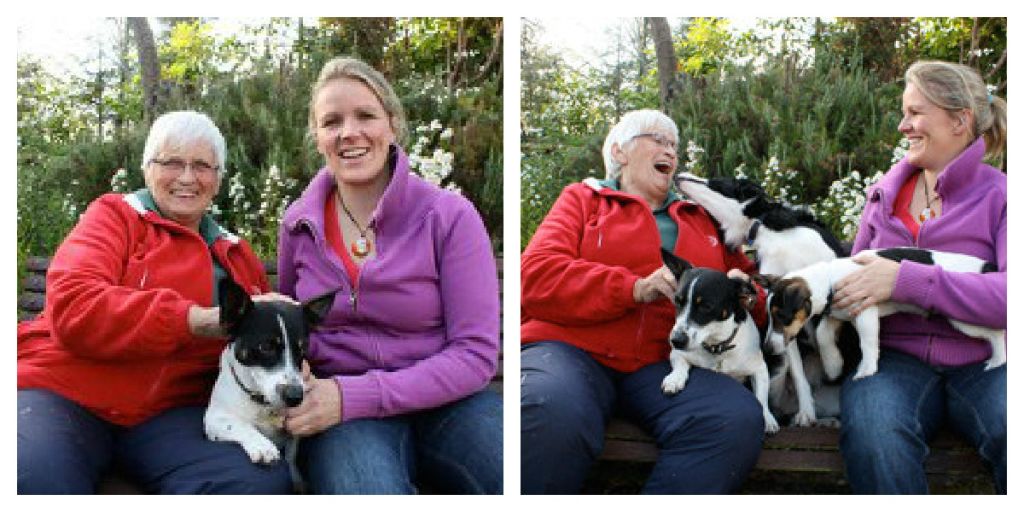 I learnt by doing and not being afraid to get out there and meet people. Learning from these people, gaining inspiration and making my craft have given me a good quality of life. This process is one that continues to evolve and I try to keep improving both my quality of life and business.
4. What's the best bit about what you do?
The flexibility of my job is great. I can enjoy a walk with my dogs if it is a lovely sunny morning and if it lashes rain in the afternoon I can get lots of work done! Or try to anyhow…It's also pretty cool knowing that there are thousands of people around the world wearing and enjoying the jewellery that myself and my mother have made.
5. Who's your customer?
We sell mainly wholesale to high end craft shops such as House of Ireland, Kilkenny shop as well as many other craft and gift shops around the country & a few shops abroad. Our jewellery and art is very popular with tourists but also with Irish people. It is colourful and has a celtic twist which is universally appealing.
This year we are doing the National craft fair in the RDS, Dublin from December 5th– 8th for the first time so it will be a great opportunity to showcase our full collection at such a popular retail show.
6. How can our community help develop creative talents for the future?
I think opportunities for individuals to showcase their talents are vital. Our local village has developed its own market in the past few years. It is a fantastic opportunity for people to show and sell their creative talents. It is great if individuals can support local creative talents and spread the word!
7. Who's at your dream dinner table?
Now there's a question! I love to put people from different walks of life together at my own gatherings so I guess it would be the same at my dream dinner table! I think Graham Norton is hilarious so would definitely have him over. My eye candy would be Brax from Home and Away! A little bit sad I know but I think he would also have a sense of humour too! If not he'd look good.
Of course I would have my boyfriend Charlie. Nigella Lawson could help with the cooking, also look good and help even out the male: female ratio. I recently read the famous event rider Pippa Funnel's autobiography. She is an inspiration to me in a sporting sense but also sounds like a fun person so I'd have here along too. I would probably have my cousin Lyndsey along with Charlie's good friend Seamus as they are both great craic!
8. What's the Dream?
The dream is evolving everyday for me.  Everything would be even more dream like if I had a bit more cash, a little bit less hard work and a cook / housekeeper! Truthfully though I really do think if you can stay healthy and enjoy the little things everyday and if those around you can do the same then life is pretty good.
9. Other passions?
My other passions, in case you haven't guessed are my horses & dogs! I love to get out in the fresh air and I love looking after and being around my horses and dogs. Nothing beats the thrill of going cross country and competing on my horses. They can be a lot of hard work but they are a great hobby to have especially in Ireland. I love my dogs. My dogs come to work with me everyday and are great company and never critical! My other half Charlie shares the same passions so it's great we can enjoy them together.

10. One wish for Westmeath and one wish for Ireland.
I have the same wish for both – That is that the people of both will nurture and protect their creative and natural resources. I wish for people to have the courage to promote these natural creative talents and sell them in a positive way to pave the way for a prosperous future in this country.
I also wish that the same people have the courage to ensure that this prosperity is created in a sustainable way that recognises that both our creative talents and the beautiful clean natural environment in which we live are our most important assets and need to be protected and nurtured always.
Special Offer!
In the run up to Christmas 2012 anyone who mentions this blog when ordering from Clair online will also receive a free brooch with their order!
Contact Details:
Meab Enamels
Clair and Maeve O'Neill,
Multyfarnham, Co Westmeath
T: 087-2601738 / 044-9371167
F: 044-9371167
E: info@meabenamels.com
W: www.meabenamels.com
FB: www.facebook.com/meabenamels
ENDS
---
---