A Day In The Life – Colin Griffin, Professional Athlete/Olympian…
I'm so happy to be able to bring you a great interview today with our very own (from Ballinamore, Co Leitrim) International Athlete and two time Olympian in the 50km walk,  Colin Griffin.
Colin is currently combining training and a much deserved holiday with his girlfriend Clare in Australia.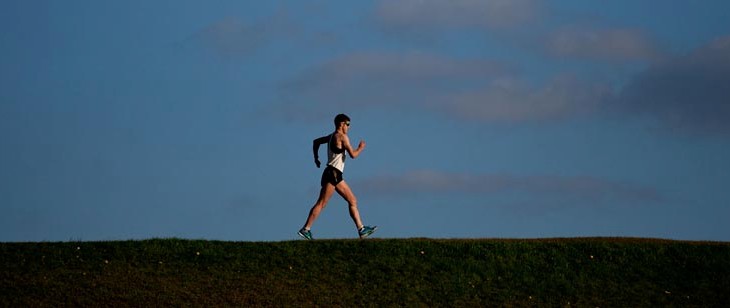 1.       Describe a typical day Colin?
I get up at 7.30 and while having breakfast I like to read the news online and check emails. I do whatever business related work needs to be done for an hour or so, and then head out training around 9.30. On a hard day this session could be 40km which lasts over 3 hours. On an easier day it might be just 15km.
After I finish my morning training session I usually catch up on some work and by 1.30 or so it's lunch followed by a short nap to recharge the batteries! I'm up again for a coffee, respond to emails, make a few calls or any other business related work.  I'm out training again around 5pm. My evening session is usually shorter, no more than 10km followed by a weights session in the gym.
Dinner is 8pm, then I relax for a while and watch some TV before I head to bed for 11.
2.       How did you get here?
Both my parents were involved in athletics. My mum was an international athlete and my dad was a coach so becoming an athlete was unavoidable but never forced upon me.
I loved the sport from a young age along with other sports such as Gaelic football which I played up to the age of 15. By that stage I believed I could progress to a high level Internationally as an athlete and decided to give it my 100% focus.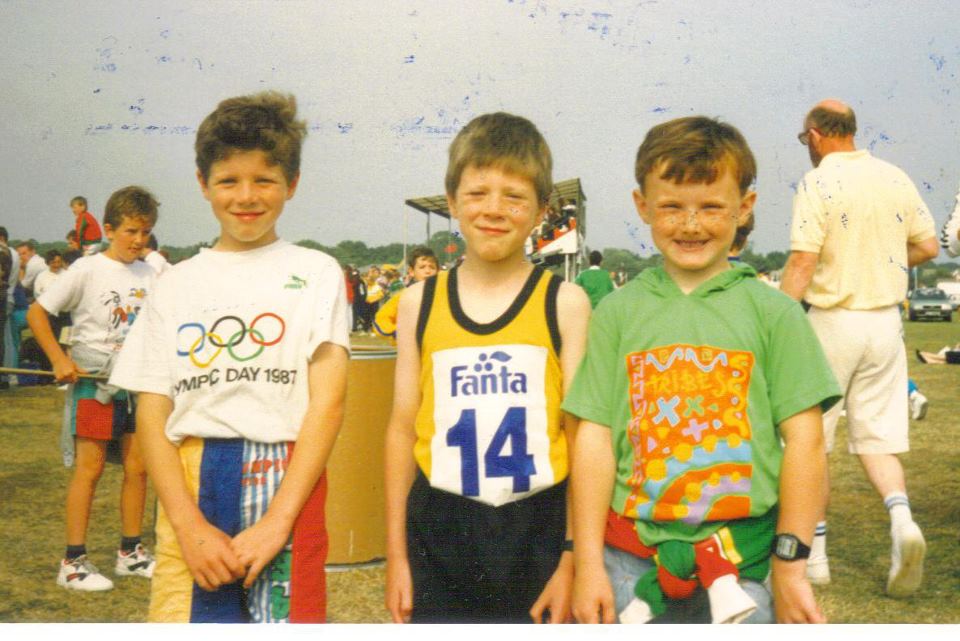 3.       How do you feel when you're training and competing?
When I'm training it's like a job. I have a structure and a purpose to my day. I love pushing my body to new limits.
When I'm competing I love the adrenaline buzz and the excitement of the unknown.
In an event like mine the 50km walk so much happens in a race in the course of almost 4 hours. It's like a chess match in terms of tactics and the need to be patient and seize your opportunity. It's mentally as well as physically challenging!
4.       What is your diet like?
I try to keep it balanced. Maintaining optimum body weight is essential for me as when racing hard over 4 hours you need to be as efficient as possible. The demands of the hard training on my body mean my diet needs to cater for recovery, proper refuelling and general health.
I tailor my carb intake depending on the energy demands of my training days and to fuel up before a big race. I always include animal protein with all meals and my diet is rich in antioxidants, omega 3's, greens (fruit, veg and salads).
Adequate iron intake is essential too as it impacts on my body's ability to carry oxygen. I like coffee first thing in the morning and mid afternoon and if that routine is broken I'm not happy! I also like to treat myself with a beer or glass of red wine every once in a while.
5.       What are the most popular misconceptions people have about you, your event and being a professional athlete in general?
About me:
That I'm too serious!
About my event:
That you are tempted to break into a run, which is not the case!
It's an event governed by 2 main rules – one foot in contact with the ground at all times and, your advancing leg must be straightened at the knee ups on landing.
My event is judged by 8 judges and it takes 3 judges to disqualify you. Judges rely on their own judgement with the naked eye (no cameras or technology). It can be very subjective as I have experienced.
Being a professional athlete:
That it is well for some! I treat my professional sport like a job and work just as hard as everyone else. It is certainly not the most enriching profession in terms of money.
6.       What does it take to be you?
A lot of patience, resilience and being willing to do things that nobody else is prepared to do.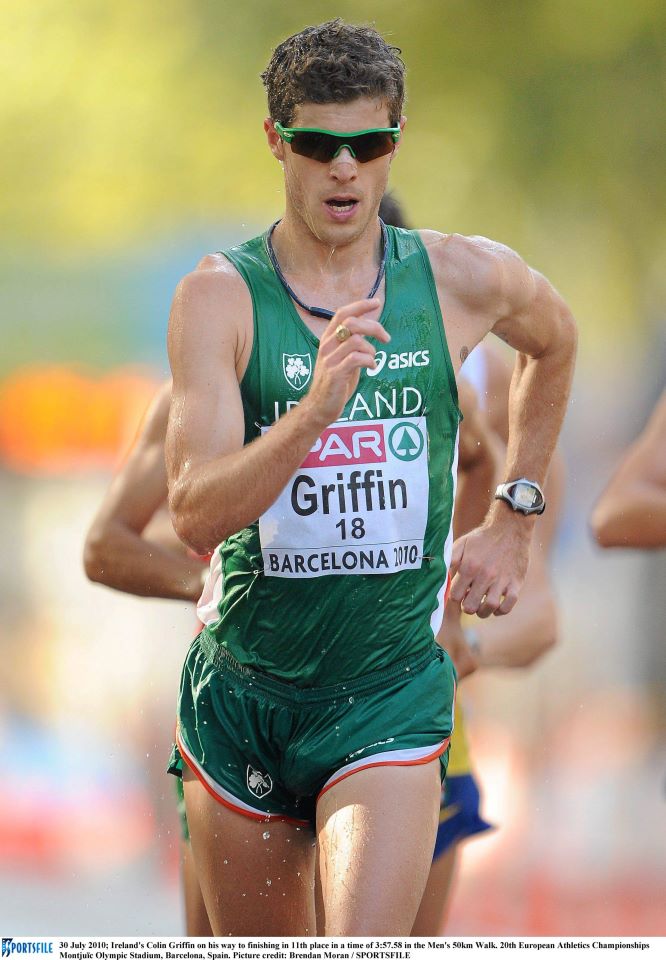 7.       How can our community help develop sporting talents for the future?
I can certainly say that my community has been a huge support to me throughout my career and particularly during my two Olympic campaigns. People really went to great lengths to support me in any way they could, particularly this summer gone by when times are challenging for everyone.
An interesting point, when I was growing up in Ballinamore, we didn't have an indoor sports hall, gym, footpaths or the recently developed Canal Bank path. I made the best of what was there.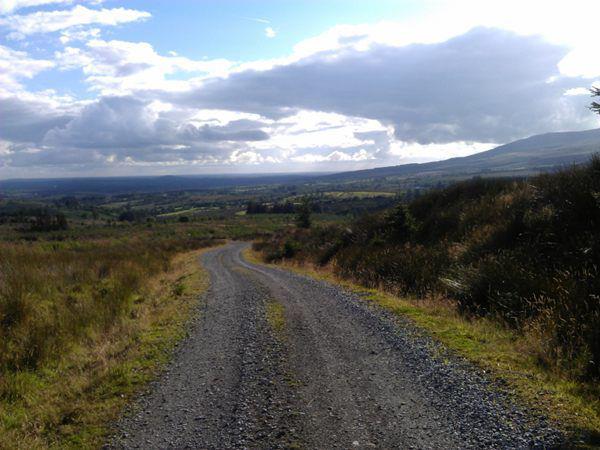 8.       What in your view is the value of sporting achievement in a community?
Its value is huge as it gives the community a boost and enhances community spirit when 'one of their own' achieves success. I could see and appreciate what my competing at the Olympics meant to the people of Ballinamore and Leitrim and the sense of pride in that. Sport is a positive outlet no matter what level you are at and can be a means of getting away from other stresses such as work, financial, family etc.
9.       Do you have a favourite motto or saying you live your life by?
Stay in the present and live for the moment. If you have a dream or a vision break it down into smaller achievable steps.
10.   Who's at your dream dinner table?
Well my girlfriend Clare would have to be there! I would have someone who is successful in sport or business that I would look up to. I would probably pick Seb Coe because he transitioned from being a successful athlete first into politics, then into business. He was the man who delivered the Olympic Games to London.
11.   Any favourite books or other resources?
I like to read autobiographies of successful people in sport, politics and business.
12.   Where do you find inspiration?
From the people around me including family, my girlfriend and friends.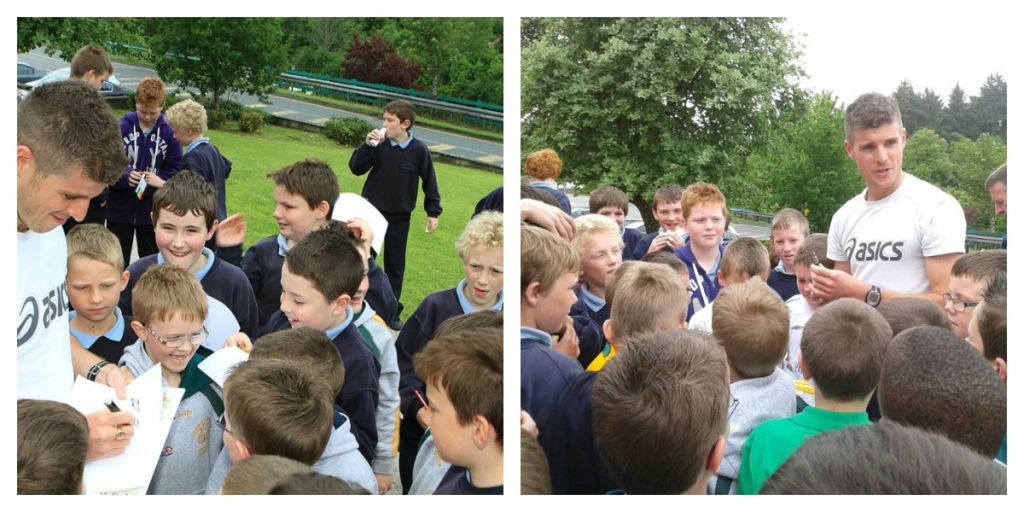 13.   What's next Colin?
I am coming to the end of my competitive athletics career and hope to perform on in more Olympics games in Rio 2016 and achieve a performance to justify a lifetime of hard work, investment and sacrifice. I am also trying to establish myself in business with a recently established business venture The Altitude Centre Ireland.
14.   One wish for Leitrim?
Leitrim is a great county rich in beautiful scenery, talents and community spirit. We are probably the most exposed county to the recession of recent years, but we have so much to offer in terms of tourism, heritage, arts and business opportunities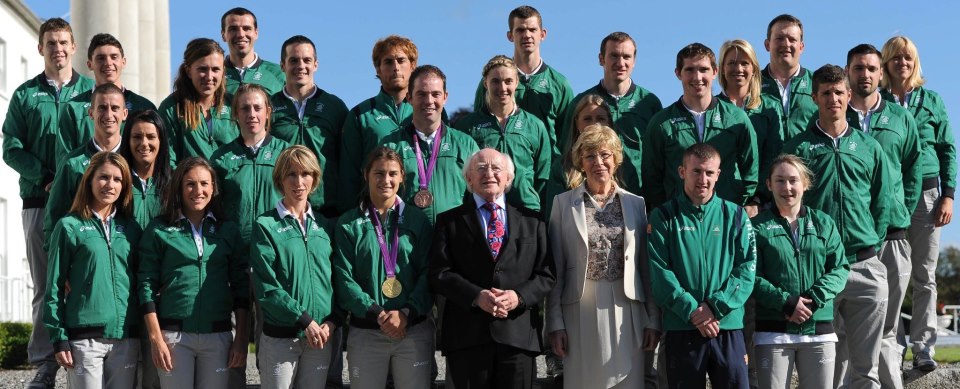 Find Colin Griffin on Facebook by clicking HERE
Visit Colin's website by clicking HERE
Colin is also an Athletics Ireland High Performance Panel athlete and coach and Director of The Altitude Centre, Ireland.
Read more about Colin's business venture The Altitude Centre Ireland by clicking HERE
We actually have another International Athlete from Leitrim, Laura Reynolds from Mohill is coached by Colin and came 20th in the London Olympics in the 20km walk.  You can find Laura on twitter by clicking HERE
---
---