A Day In The Life – Deirdre O'Connell, Lena's Tea Room…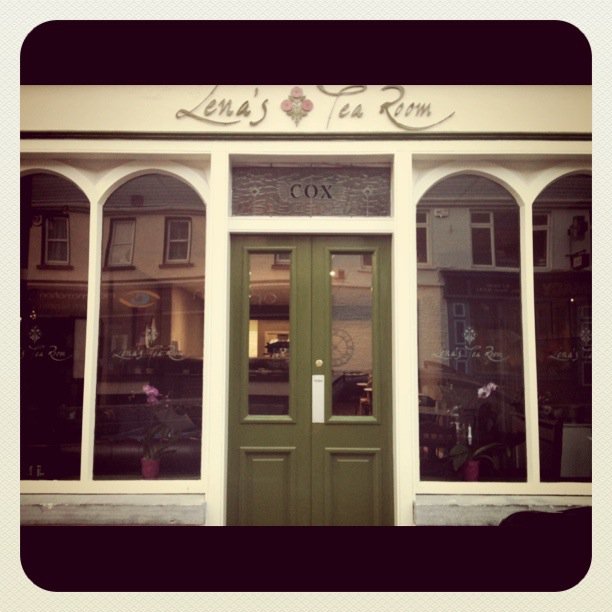 I'm sure that local readers will already be familiar with Lena's Tea Room in Carrick on Shannon but most of us can't even imagine how a lovely place like Lena's comes to be, the lifelong passion and daily hard work, the long hours or the poignant story that provided inspiration for the name.   Deirdre O'Connell is one inspiring lady, I absolutely loved her answers and I'm sure you will too…
I'm also really excitied to tell you that Deirdre has kindly offered a special deal for anyone purchasing a tea or coffee between this Saturday the 3rd to Saturday the 10th of November. Anyone who mentions the blog when they order or pay will be entered into a draw to win an afternoon tea for two!  One entry per transaction!
Visit & follow Lena's Tea Room on Facebook by clicking HERE
Describe a typical day?
Typically I arrive at work at 8 o'clock but depending on my workload I might also start from 6am. I spend my mornings baking and setting up the tea room for what will hopefully be a busy day.
We make and bake everything at Lena's so while it makes for a busy workload it also gives me scope to experiment and try new recipes. 
I bake all of the 'sweet' items such as the cakes; tray bakes etc so undoubtedly my morning can be very busy.  The front of house team starts at 9.30 so I continue baking until 12 which leads us right up until lunchtime.  When I am not needed to help out on the main floor I try to catch up on the mountain of paperwork that is involved in running the business.
Since I opened 18 months ago I have shared in so many of our customer's happy occasions so I really enjoy chatting to them and catching up on all their news.
When opening the tea room I also wanted to facilitate other social activities so I host a monthly book club, a weekly 'sip & stitch' morning and recently I have started to organise workshops such as jewellery making… 
It's lovely to share my interests and creativity with others so I'm enjoying planning other activities which will hopefully take place in the coming months.
I have a great team of staff here and we work hard so although our doors may close at 5.30 we clean up and set up for the following day. So the never ending question of what will I bake tomorrow begins again…
Who is Lena?
I called the tea room after Ellen Doherty (Lena) who was a distant relative of my fathers.  She died when she as in her early twenties in the 1920's and many of her belongings remained in a trunk untouched for many years until discovered by my family.  She was the youngest of a large family and very much loved and mourned when she died so young.  All of her correspondence (on postcards), her personal items (her bible, rosary beads and other ephemera) and some items of clothing (her evening bags, camisoles etc) told a story.  I feel a strong connection to this lady and her portrait takes pride of place in the tea room.
How do you feel when you're in Lena's Tea Room?
I feel proud of my achievement in creating my business but daunted by the task of running it and surviving in such difficult times.
How did you get here?
My CV can only be described as eclectic!  In so many ways Lena's completes the story and is an accumulation of my varied background.
I studied printed textiles at the University of Ulster which I loved and then I undertook a two year MA in Design & Applied Art History at NCAD.  It was challenging but I thoroughly enjoyed the research.  Coincidentally my final year degree show encapsulated some of Lena's actual camisoles/vintage clothing and a chapter of my MA thesis discussed various pieces of her clothing and ephemera which informed my research into 'Irish Women's Bottom Drawers'.
I actually didn't set out to open a tea room as an 'ode' to Lena it just kind of fell into place and the concept was, in my opinion, so strong it just felt right.
On leaving university I had the crazy notion of working or lecturing in design but it was such a tough industry to break into.  It just wasn't meant to be.
I worked in Brown Thomas for a few years which really helped me to develop an eye for good product design, customer service etc.  Many of my colleagues were jobbing actors, musicians, writers, designers – I think we were all on the quest for 'our real careers'. And yes, the discount was amazing and is sadly missed!
I don't have any formal training in catering or management.  From a very young age I had a passion for cooking but most especially baking.  A few years ago I took a night class in Artisan Bread Baking and this gave me a great skill which I like to think Lena's is known for.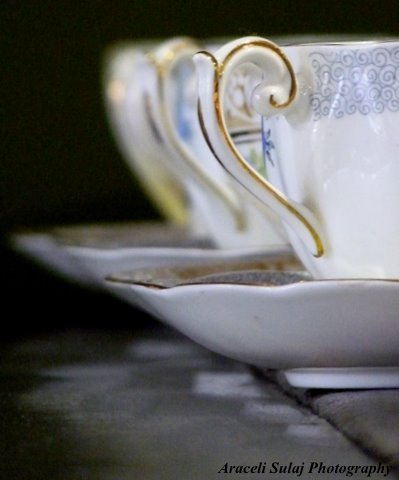 What's your style and inspiration?
I just love beautiful things and if that things costs €5 or €500 it still has the same value to me.
Opening a vintage style tea room was always on my 'one day I will…' list so I think in many ways the design was subconsciously taking shape in my head. 
I actually found it very easy to plan and design the interior space.  Over the years I had collected many bits and pieces which just suited perfectly.  I was also fortunate to source some key antique furniture pieces – my absolute favourite has to be the jewellery display cabinet which came from a department store in Belfast.  It is repurposed to display all of our cakes.  On finding it I was then able to build the counter space around it!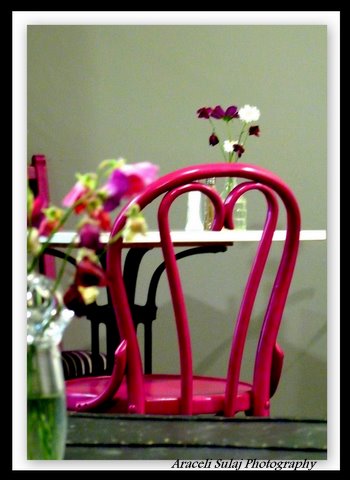 What's the absolute best thing about what you do?
It is the realisation of fulfilling a dream – the appreciation of how strong you can be – the drive to tell yourself this is only the start of a dream.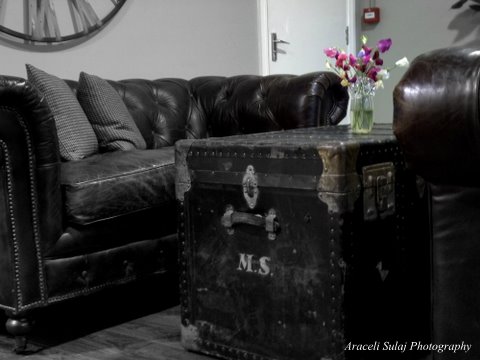 What makes Lena's different?
Customers tell me they find it so relaxing and they really enjoy the atmosphere and the vintage decor.  I would also like to think it's because people enjoy our homemade food and artisan coffee.  I'm also told that people feel very comfortable coming in on their own – which is lovely to hear.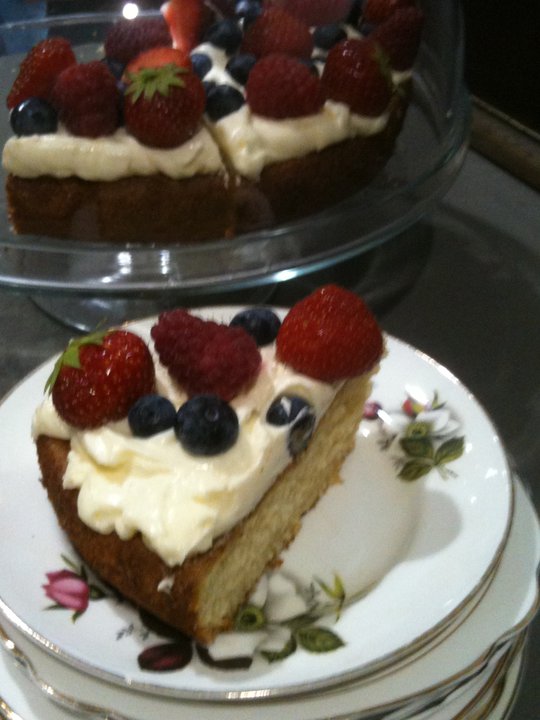 Who's at your dream dinner table?
This question is really sending me off on crazy notions!  I feel slightly stressed as though they are actually coming – please don't ask me what would be on the menu… If it were happening I would probably book myself onto a cookery course with a Michelin chef and start rearing my own organic pigs!
So this is less of a dinner table and more of a banqueting hall…
George Michael – I adore him
Noel Gallagher – so interesting, so talented and so amusing – plus the two guys can sing!!
Nigella Lawson – my cooking heroine
Graham Norton – hilarious and I think he would really help to get the laughter going
Jackie Kennedy Onassis – I would like to get to know her away from JFK's shadow
Stephen Fry – a touch of class and perhaps he could come in the Jeeves & Wooster character
Nadine & Melvyn – friends to keep me grounded and help me to remember the evening
My grandmothers – who truly knew the meaning of the word 'entrepreneurial' – they were before their time.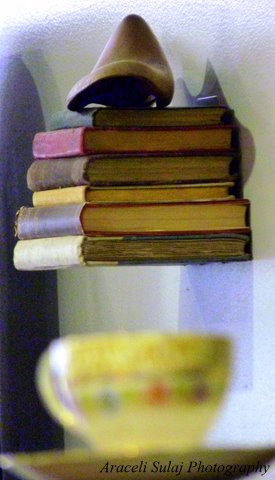 How can our community help develop entrepreneurial talents for the future?
I think it would help if people understood that 'entrepreneurial' is as much about making and supplying cakes to the local shop and it is manufacturing and exporting a machine to the Middle East.  In my opinion each one is of the same importance and so anyone in business should be applauded and supported.
What's the dream for Lena's?
I will be two years in business in less than six months so I hope to celebrate that milestone.  I'm working on developing other aspects of the business so hopefully I will be launching it shortly.
What's the dream for Leitrim?
Leitrim people are the best and this is undoubtedly one of the most beautiful counties.  We just need to realise our potential…
ENDS
---
---