A Day in the Life – Margaret O'Farrell, Free Range Farmer & Blogger
Margaret O'Farrell cautions against keeping goats but everything else? 'Why not?' she says…
'Every suburban garden should at least have a couple of hens.'
Margaret and Alfie run Oldfarm in Tipperary where they rear free range, gmo free pigs. Whether you want to sample one of their mixed boxes (delivered nationwide) take a course in pig-rearing, order a free range ham for Christmas or even buy your own piglet Oldfarm offers the lot.
It made me smile to read on the website…
'A piglet might make an ideal Christmas present for someone you love' : ) Can't you imagine the faces!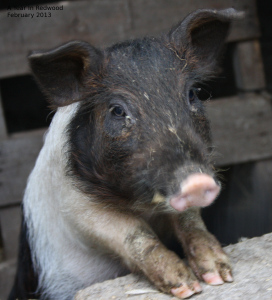 One of the nicest things about blogging has been meeting (virtual) and clicking with new and interesting people like Margaret. I thought it would be interesting to interview her about the whole chicken thing, learn a bit about the pigs while I was at it and share it here but first we had to get over the weirdness of hearing each others voices for the first time after which the conversation flowed…
Margaret I see you kind of fell into keeping pigs, when you had the first three was it really hard to have them killed? Is it still?No not really, they have a great life, nine months instead of the less than three that factory pigs get, they've been well looked after, roamed free and they've definitely pushed me to the limit with their antics, escapes and having to chase them down!
Why is it so hard to buy free range bacon?
Butchers are afraid of it because of cost and the worry of getting it sold. Free range meat is a darker colour and takes nine months to rear (that's a lot of food and care). It takes a factory less than three months. Naturally we expect to get more money for our pigs. For the butcher it's a big risk at the cost and the mark up they expect to get isn't in it.  Any free range breeders sell via markets or have a farm shop. We don't do markets because we're too far away from any population centres to make it viable so we do boxes with nationwide delivery.
So if a pig normally takes nine months to rear and the factory can do it in less than three… what does that involve (shuddering) presumably hormones and the likes and is that why pork has a reputation for being tough?
Yes, factory pigs are given growth hormones and antibiotics and kept inside in very confined space. They are so tightly packed they have their teeth and tails removed to prevent them from fighting and biting. Simple as that, they do it rather than give them any more space so they can keep costs down.
That's so awful Margaret I'm going to really struggle after this.  What is the answer then? Do you see any possible change?
I don't see any change in the commercial sector but…
I see an increase in the amount of people wanting to keep their own pig and that's very positive.
Two families can get together, buy and rear two pigs,  have them killed and next year in march do the same again. There is an unbelievable amount of meat on a pig, I was shocked the first time so you do need lots of freezer space. We do the course on keeping pigs and demand for that is growing but it's important to remember you have to have two which is why you should team up with another family. Any animal on it's own won't thrive, they need the company.
How much meat comes in your 60 euro box?
Between 4 and 4 and a half kilos. We try to tailor the contents to the customer. Typically it will be a mix of bacon, sausages, roasts and chops. You could share with a friend or family member and give it a try, once people try it they want to buy again. Naturally they won't buy as often but they want to buy again!
Describe the taste difference for us…
The taste difference is incredible, it's in a different league.
You have me thinking about pigs now when I should be focusing on chickens! How much space will I need for these chickens of mine?
I feed them in the pen in the morning then let them out.  I keep new ones in the pen for a week, feed them morning and evening at 5 and they don't wander as far as the older crowd. When you go out and call them they know it's food and come running!
If you have them in a run you have to keep moving it to a fresh piece of ground so having them free is an easier option.
I have 18 roaming free and they're everywhere!
The main consideration is if you're planting veg to keep it fenced off and with flowers or anything new put down some green netting or something otherwise they'll be in there looking for worms!
What about foxes?
It's only happened to me twice. Once when my husband was in hospital I didn't get home till eleven and the fox had gotten two but I would always have them locked up long before that, it wasn't the norm.
The other time was the really bad winter. The fox took six, all in the daytime.  I'm pragmatic about it as I feel she was hungry too and probably had young to feed.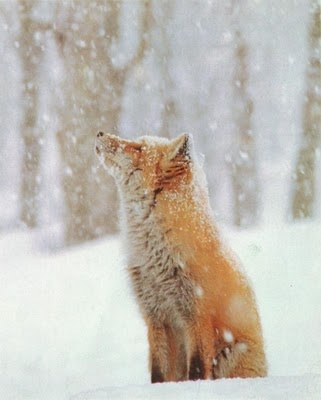 I'd love to buy rescue chickens is that possible or what kind of chickens do you recommend?
I'm not sure Jane I usually buy them from a local breeder or recently I bought some at a market. I'd recommend the breeder over the market.
I remember we had two rescue pigs once and they were afraid to come outside even though they were free to do so, they were afraid of the light.
Breed wise you could go for a couple of hybrids (the regular brown chickens) about 21 weeks they cost about 7 to 9 euro or you might find someone who wants to give a few away which is how I've gotten some of mine.
Another option is Austrolorp's who have beautiful black feathers with a green tinge, and cuckoo marans – again they have beautiful feathers.  Lots of people suggest bantams (and some people really like bantam breeds) – but basically they are smaller hens and will therefore give you smaller eggs!!!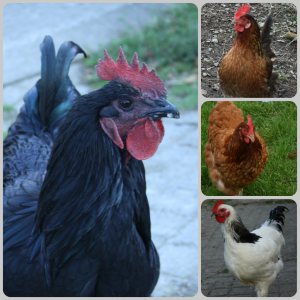 What else do I need to know?
To start I would recommend buying two hens and a little coop on wheels, unless your husband is handy (handy yes, time…debatable) If you get the regular brown hens at 21 weeks I would feed them a mix of barley from the local co-op and whey if you can get it (from the cheesemakers) as it's much better for them than the regular food.You can put nesting boxes in your hen house, they may not use them but not to worry as…
they will  let you know how wonderful they are when they lay an egg with great fanfare and that's when you have to try and figure out where the egg is, the children will enjoy that!
Aside from that a splash of cider vinegar in a bucket of water and garlic powder too is good for their health. You're talking ten minutes a day to feed them and clear out their house. They go in themselves at night and you lock up after them.
I was thinking about you the other day Jane when some of mine fell asleep away from the house and I had to pick them up (aaaaaarrrrrrgggghhh, that was me Jane by the way not Margaret!) and put them back in their house. (I told Margaret I'd be wearing oven gloves for that occasion!) She knows of my foibles with animals.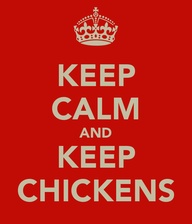 Any recommended books or websites or other resources?
The book I was telling you about…. great to have about the house, is one you kind of just dip in and out of. http://www.bookdepository.co.uk/The-New-Complete-Book-of-Self-Sufficiency-John-Seymour/9781405345101?redirected=true&utm_medium=Shopping&utm_campaign=ShoppingUk&utm_source=UK&utm_content=The-New-Complete-Book-of-Self-Sufficiency#
For a chicken website…. it's American but full of useful information! http://www.backyardchickens.com/products/category/chicken-breeds
After all that Margaret who's at your dream dinner table?
The men are easy…David Norris for his outrageous views, Michael Buble, I reckon he has a great sense of humour, as I reckon Richard Gere would too, did you see him on with Graham Norton? Women are more difficult to choose…Jane Austen, what was she really like? Maeve Binchy, she'd be such fun! Theodora Fitzgibbon could be an outrageous mix with David Norris!
Presumably amazing free range pork would be on the menu too!
Thanks so much Margaret I'm off with a head full of chickens and happy free range pigs to throw a packet of bacon lardon's in the bin. What strikes me is that while we know this stuff we are so far removed it becomes easy to ignore.  Plenty of food for thought…
To visit the Oldfarm website click HERE and to visit Margaret's award winning lifestyle blog A Year in Redwood click HERE.
---
---