A Day In The Life, Michael Budd, Blacksmith & Sculptor..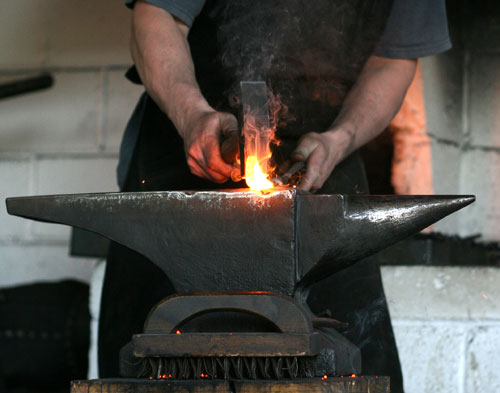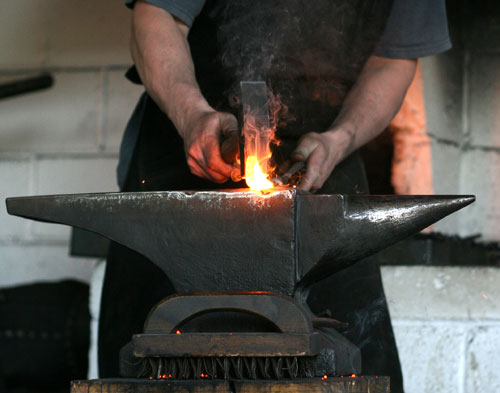 A few years ago I had the unique pleasure of doing some PR work for blacksmith and sculptor Michael Budd and his wife, jewellery designer and goldsmith Tiffany Budd.  I really wanted to feature him here as I knew his life and work would make a fascinating read and I'm so happy to have it here for you now, I hope you enjoy reading it as much I did..
1.        Describe a typical day?
I start the day with family breakfast. It's important for us to have this time at the start of our day together.
My wife Tiffany leaves for her studio at 8 o'clock and I drop the kids off at school on my way to the forge. I'm always a bit of a slow starter in the morning when I get to the forge so I us this time to tidy-up a small bit and prepare any non-forged work.
Then it's hot forge work for the rest of my day if I'm lucky. This is when I'm most content, hot forging in my own little world. It's the most therapeutic way to spend your day, bashing hot metal with a hammer…
 Around six o'clock I pack-up for the day and head home to dinner with my family, a little bit Waltony I know but it's what keeps me grounded and content.
 After dinner it's the dreaded laptop to respond to emails and catch up on any paper work. I don't take the laptop to the forge if I can help it, as I like to keep these aspects of my work separate. If this helps my work I don't know, but it helps me stay focused on one thing at a time, which I have found helpful.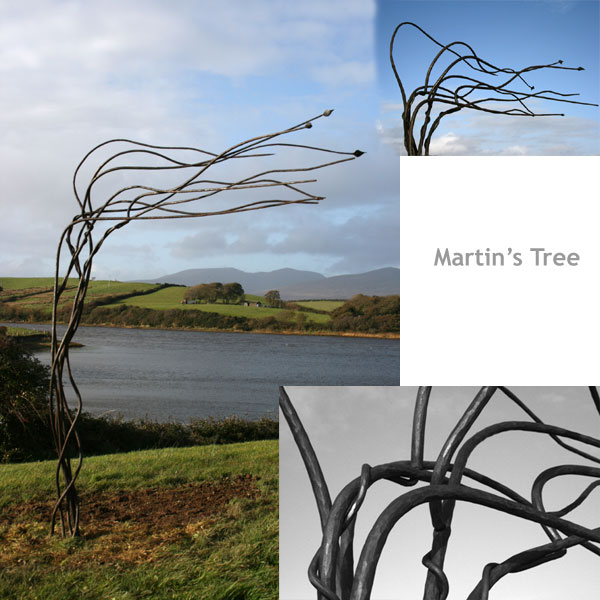 2.       How did you come to be a blacksmith & sculptor?
 I had always harboured a secret desire to be a blacksmith but it was such a personal feeling I never told anyone until I met my wife Tiffany. 
Tiffany then by chance found out about a blacksmith who needed help in the forge.  I went straight to the forge and started the next day, haven't looked back since.
I'd always been into art and it was a natural progression to start using forge work to create sculpture.
3.       How do you feel when you're in your forge?
 I always liken it to the feeling of arriving home after a long journey. Felt like that from my first day in the forge. I guess it's my natural habitat.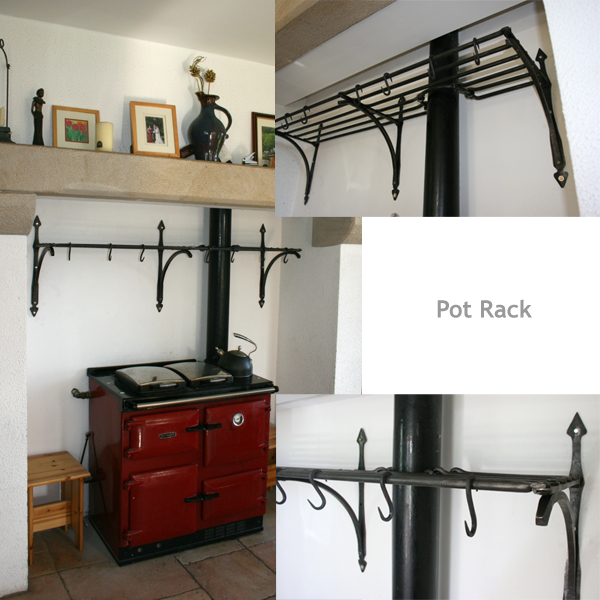 4.       What kind of products do you make and who are your customers?
 I make everything.   As I mostly work to commission I never know what work will come through the door next.
It's could be restoration work, sculpture, gates and railings, fire tools, garden tools, anything.
This year I've made a full size human figure sculpture for GMIT, a falconry stand, axes for a woodsman, a three meter high arch with gates, knives and hammers for other smiths.
So you can see it's very varied, which is one of the things I love about forge work. My customers are as varied as my work, all different age groups and backgrounds, a very high percentage of other artist and crafts people buy my work, which is very encouraging.
5.       What's the absolute best thing about what you do?
 Hitting hot metal, it's still so much fun after all these years, never gets old.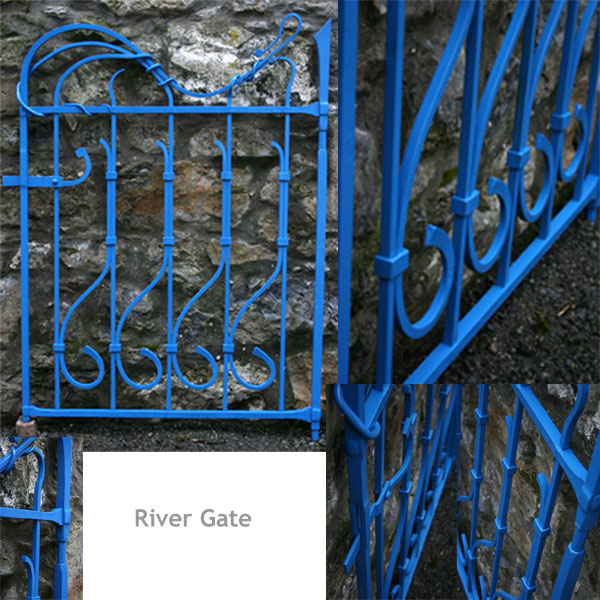 6.       How can our community help develop creative talents for the future?
Very simply, promote talent. Sounds simple, sure why wouldn't you do it, but in my experience we rarely do this.
 We spend a lot of money on regional art centres, millions of Euros in fact, than allow them to virtually refuse to exhibit local up and coming artists.
 All artist/crafts people thrive on recognition; we need it so the public have a chance to get exposed to our work. How else can we start to sell to them?   But a lot of the time we don't exhibit, promote or talk about artists until their already successful and buy when they don't need it as much.
 We really need to start seeing places such as publicly funded art centres as the starting place for undiscovered local artists to be seen and discovered, enabling them to use it as a spring board to get national recognition.
7.       Why should people choose a hand forged product?
 I've always thought why wouldn't people buy hand forged work is the real question.
It's better than off the shelf metal work in every way. It's at least ten times more durable making it more cost effective over its lifetime, it's more beautiful and more pleasing to handle and it's individual rather than mass-produced.
And the customer helps support a culturally very important art form, thousands of years old. Also you have the knowledge that your money is going to support your community.
8.       Who's at your dream dinner table?
Peter Cook,  Antonio Gaudi, Tiffany Budd,  Albert Paley,  Kate Bush,  Ian Dury,  Spike Milligan, Sir Ken Robinson,  Helen Mirren, Thomas Heatherwick and Heather Graham.
9.       One wish for Sligo?
 I'd like to see Sligo appreciate and celebrate artists and crafts people who are living today, and not just lord them once their dead.
Sligo has a lot to shout about, there are so many people doing amazing things here, we should be shouting about it.
10.   One wish for traditional crafts?
 Access to training is the big thing I feel.  I have to send talented young people to the UK to get formal training in Blacksmithing and I know many other crafts have the same problem. That's just not good enough, especially when you see how much of the funding for art and craft is spent on administration. Some of that money could be better spent on skills training for craft.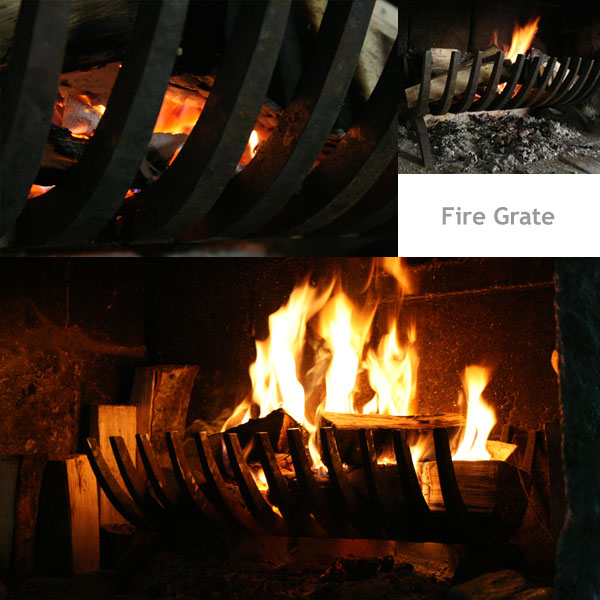 Visit Michaels website by clicking HERE or contact..
Michael Budd
The Forge, N4, Castlebaldwin,County Sligo,Ireland
Mobile : 00 353 (0)87 6688400
email : info@michaelbudd.ie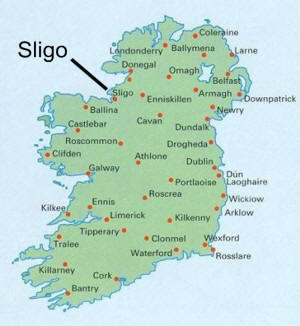 ---
---