Saturday morning was beautiful, crisp air and blue skies.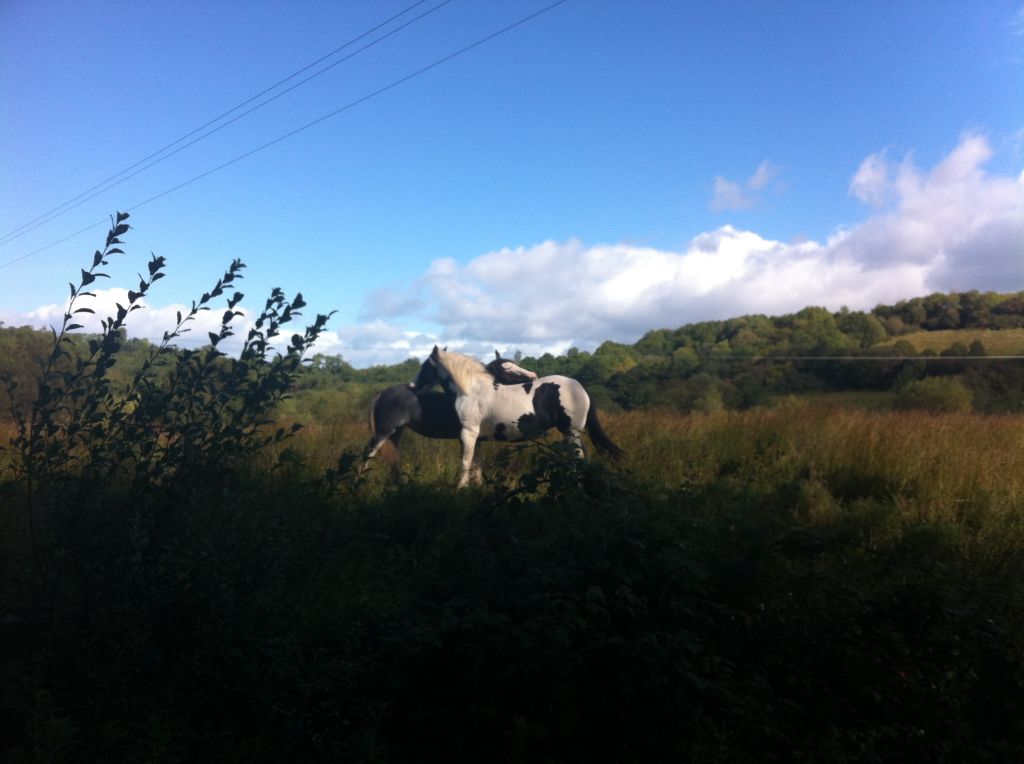 We'd planned a dinner party to celebrate the engagement of my friend Susan Shanley and her partner Owen Atkinson but then during the week my husband Adrian got a promotion at work so we had even more reason to celebrate, yaay!
The first job of the day (on Adrians list) was to dig the spuds (potatoes).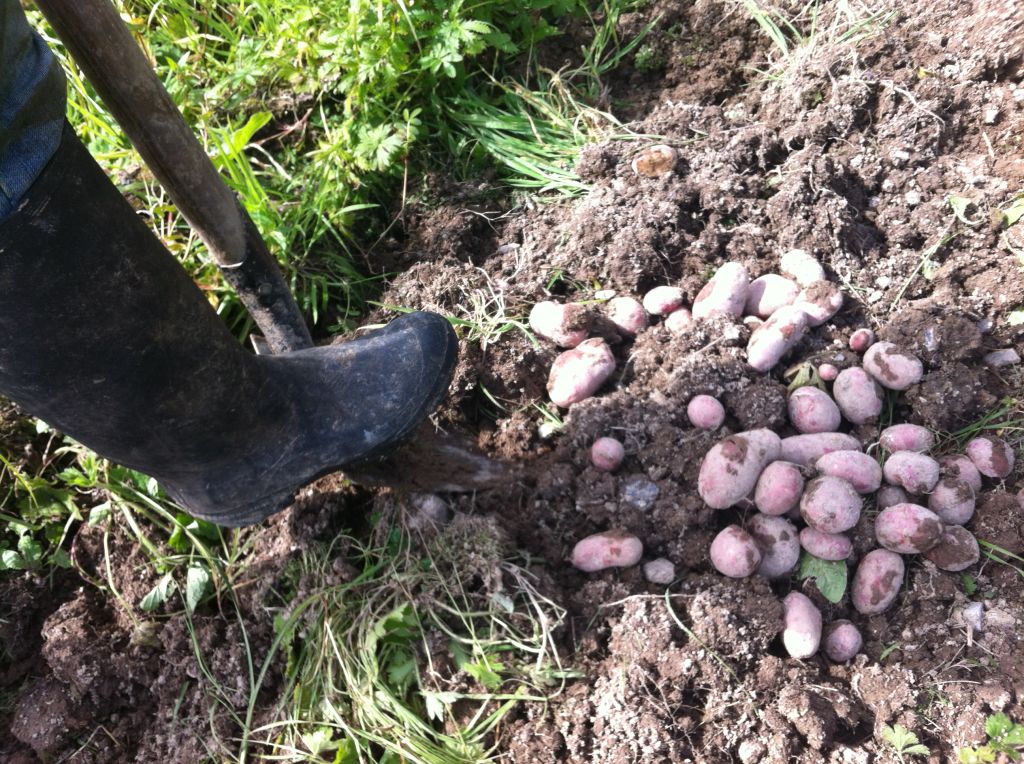 On the menu….
Seared King Prawns with Sweetcorn Veloute & Crispy Parma Ham
Baked Trout & Smoked Salmon Parcels with Rosemary Roast Potatoes
Homemade Apple Pie with a Walnut & Caramel Crunch Topping
(We don't eat like this every night!)
The dessert is Adrians own recipe (he's the pastry chef in this house)  The starter and main were inspired by recipes in the 'a year at AVOCA' cookbook, you can find them on pages 42 & 98.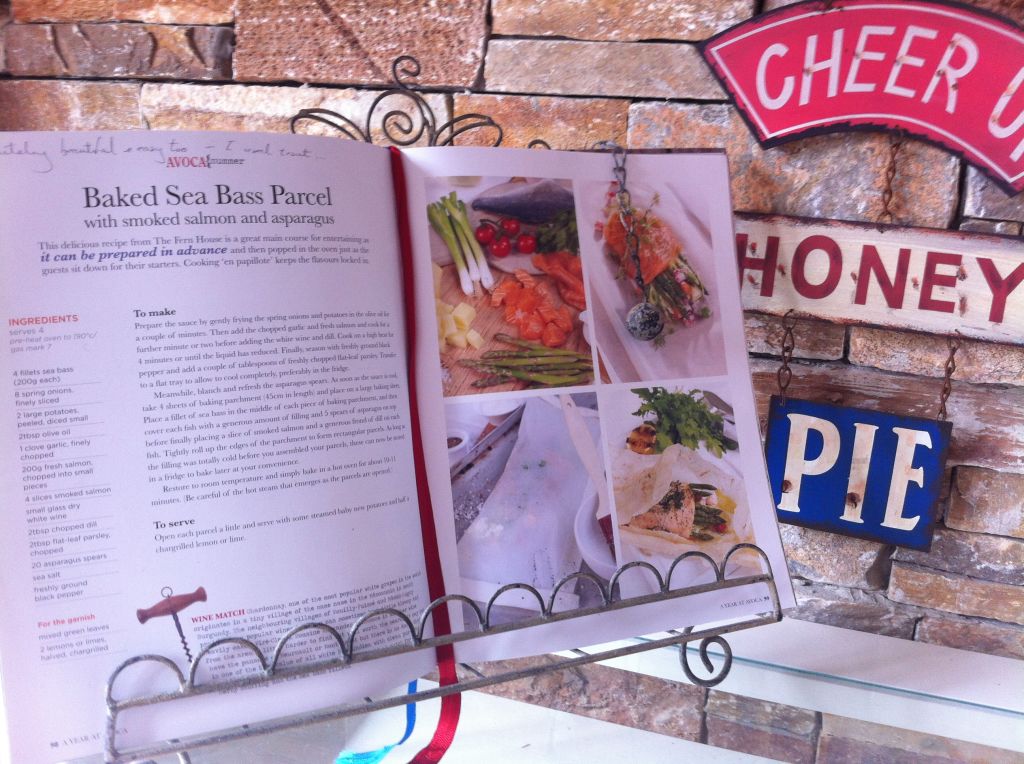 Seared King Prawns with Sweetcorn Veloute & Crisp Parma Ham
This sweetcorn veloute starter is simple and beautiful as long as you don't mind cream. We don't mind cream. You will need…
2 tbsp olive oil
3 shallots, finely diced
1 clove of garlic, crushed
300g of sweetcorn kernels (well drained tinned is fine)
300ml of white wine
500ml of cream
Start by sweating the shallots and garlic in a pan until softened (don't let it burn or brown i.e. keep it on a low heat!)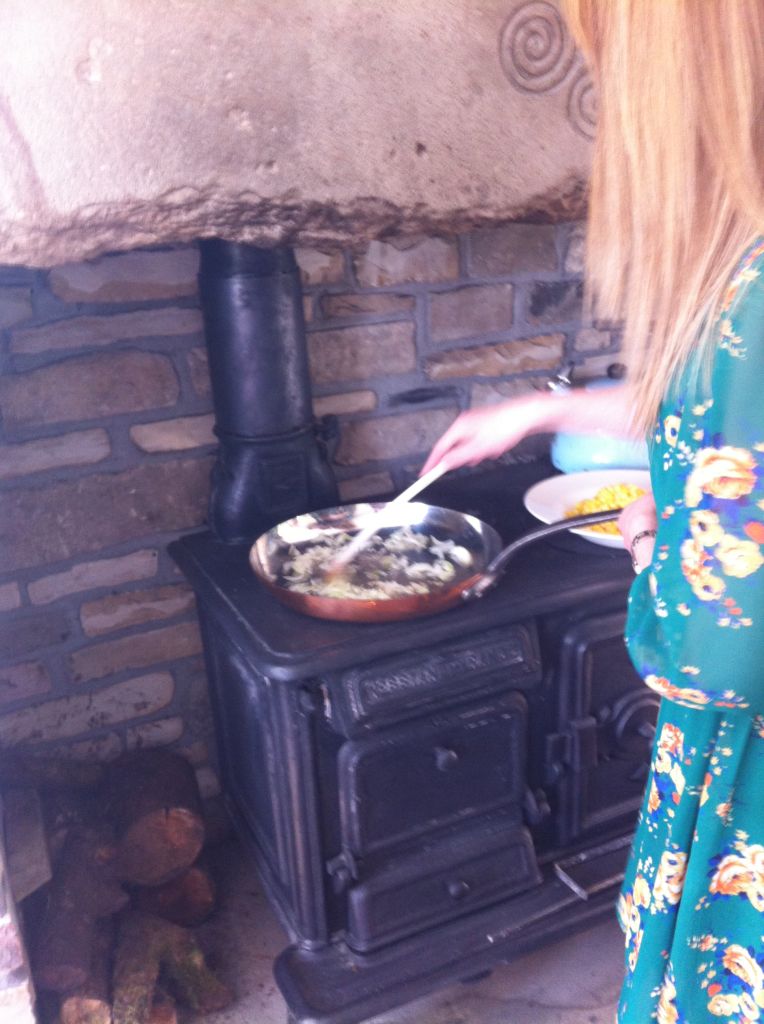 Add the sweetcorn…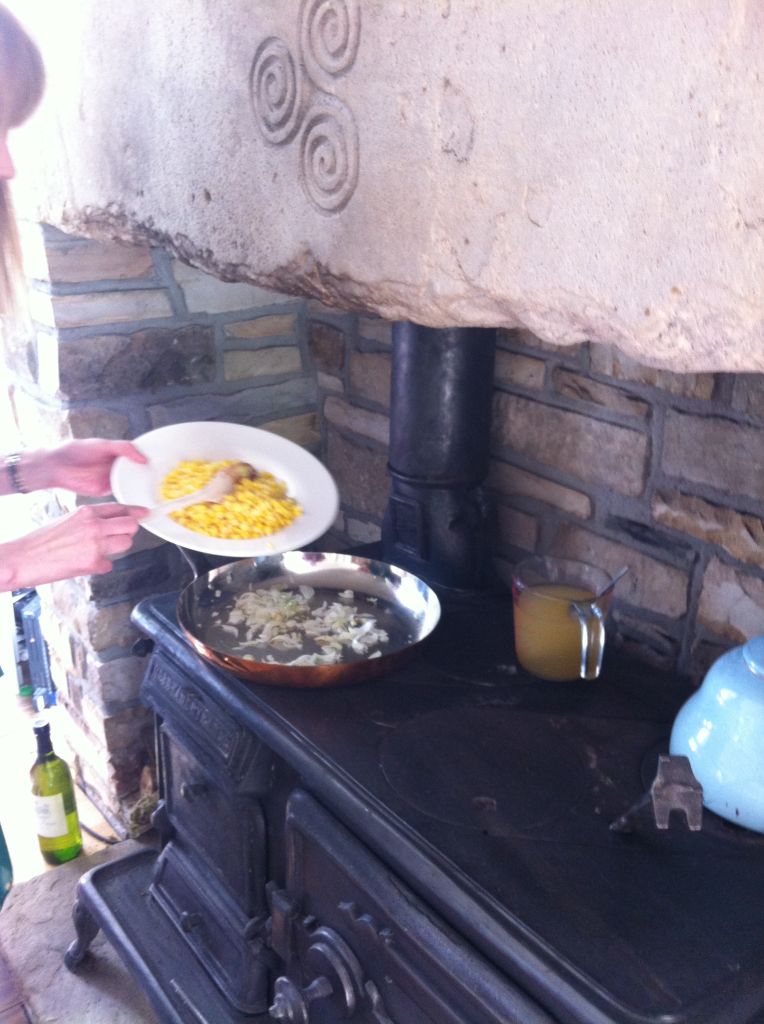 fish stock…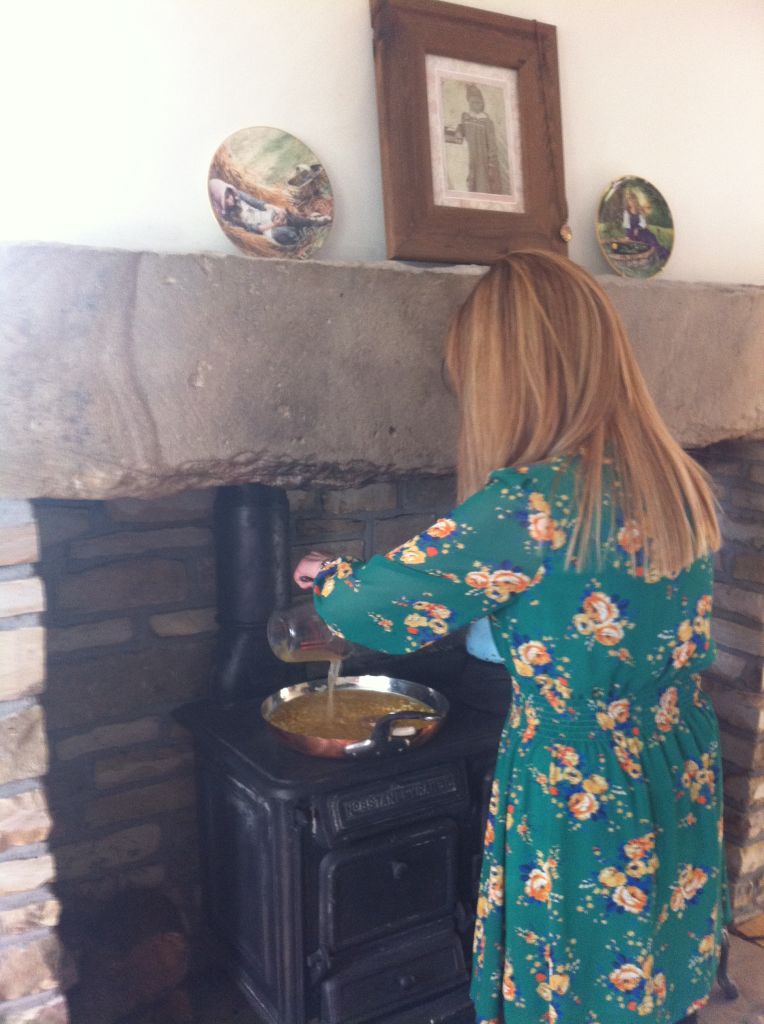 and wine…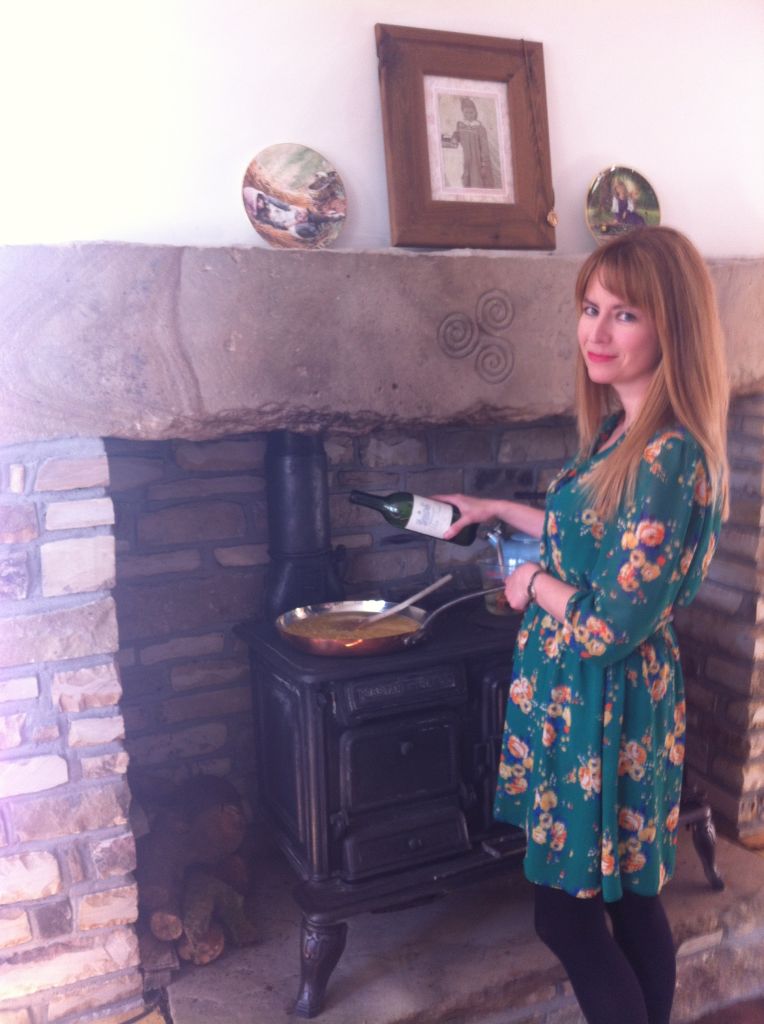 Simmer away until the liquid has reduced by a third.
Add the cream and continue to simmer on a low heat until it has further reduced by half.
Remove from the heat and liquidise.
You can now put your veloute to one side for reheating later.
Next thing you need to do is put your parma ham on a baking tray lined with baking paper..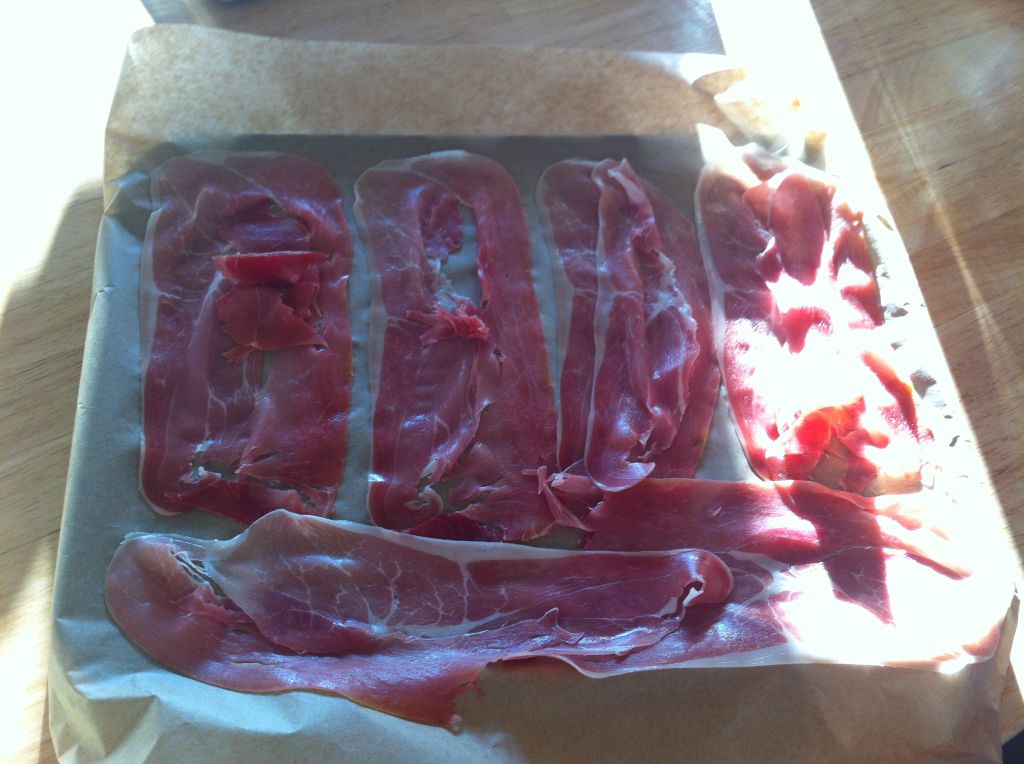 Weigh it down by putting another baking tray on top and bake in a hot oven for 15 minutes.
Remove and allow to cool for 5 minutes or so by which time the parma ham should be really crispy!
You can do this early in the day also and put aside for later.
When your guests arrive gently reheat your veloute and sear your prawns on a hot pan coated with a little olive oil. For large prawns like these 2 minutes on each side is more than enough (just make sure your pan is hot) ( I also added a sprinkling of salt & pepper)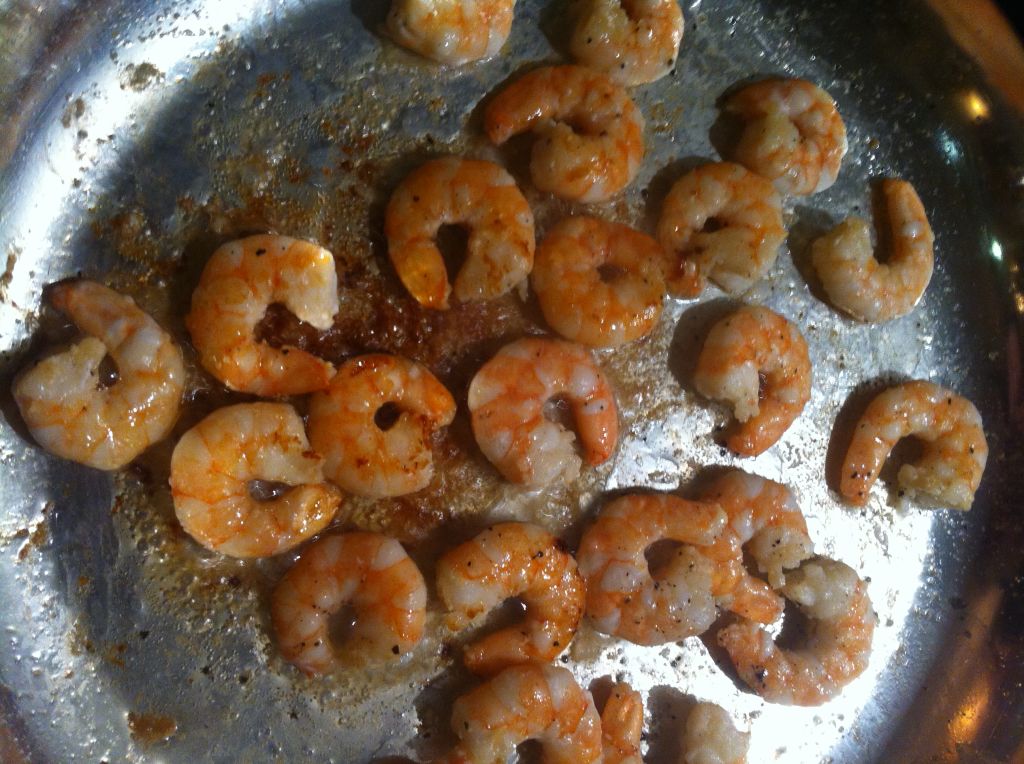 Ladle the veloute into four bowls, add the prawns, the crispy parma ham and your done!  This is so good you are sure to impress yourself…
Baked Trout & Smoked Salmon Parcels with Rosemary Roast Potatoes
You will need:
4 Trout fillets (you could use sea bass or hake, I just prefer trout)
2 Salmon fillets
1 small pkt of smoked salmon
2 Potatoes peeled & diced
8 spring onions
1 small glass of white wine
Dill, Tarragon or Parsley
Baking Parchment
Begin by chopping the potatoes & spring onions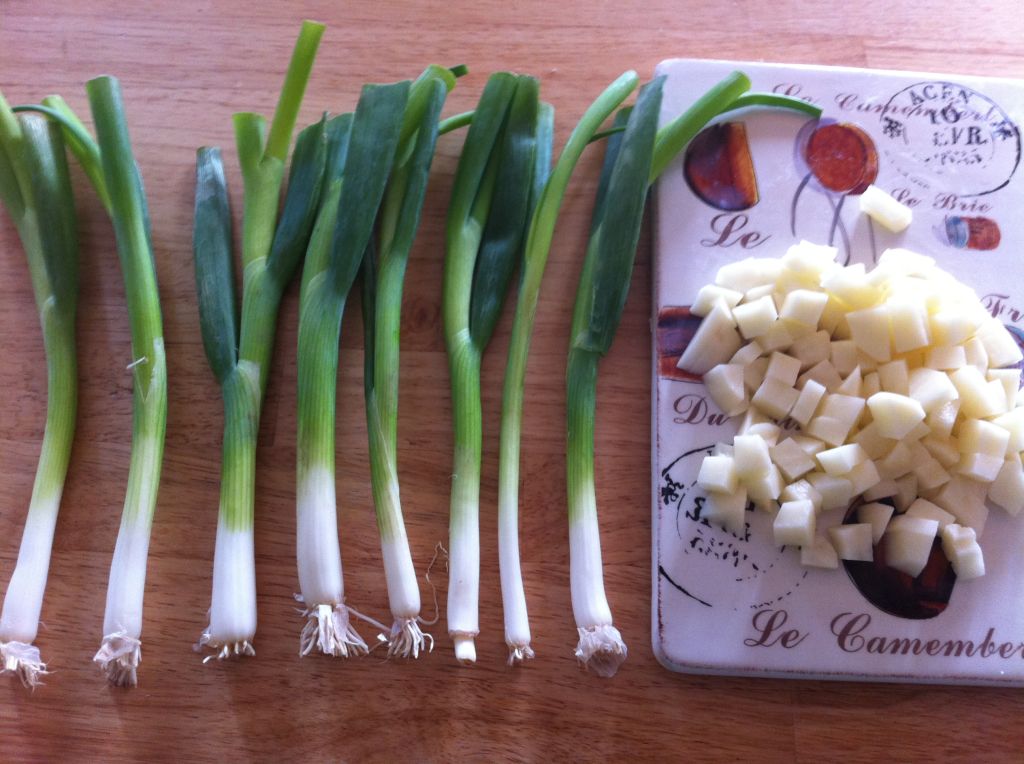 Gently fry the diced potatoes for about five minutes
Add the chopped spring onions
Add the garlic and fresh salmon fillets and cook for a further few minutes before adding the white wine & herbs..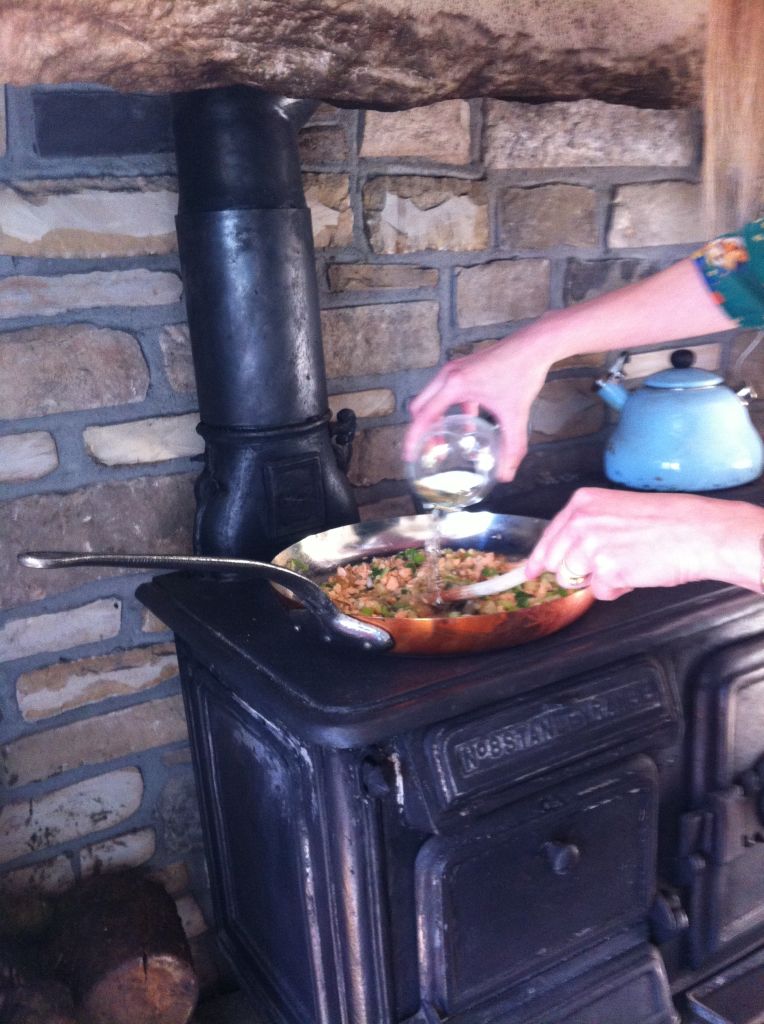 Cook on a high heat for about 4 minutes or until the liquid has reduced.
Season and transfer to a flat tray or plate to allow to cool completely, preferably in the fridge.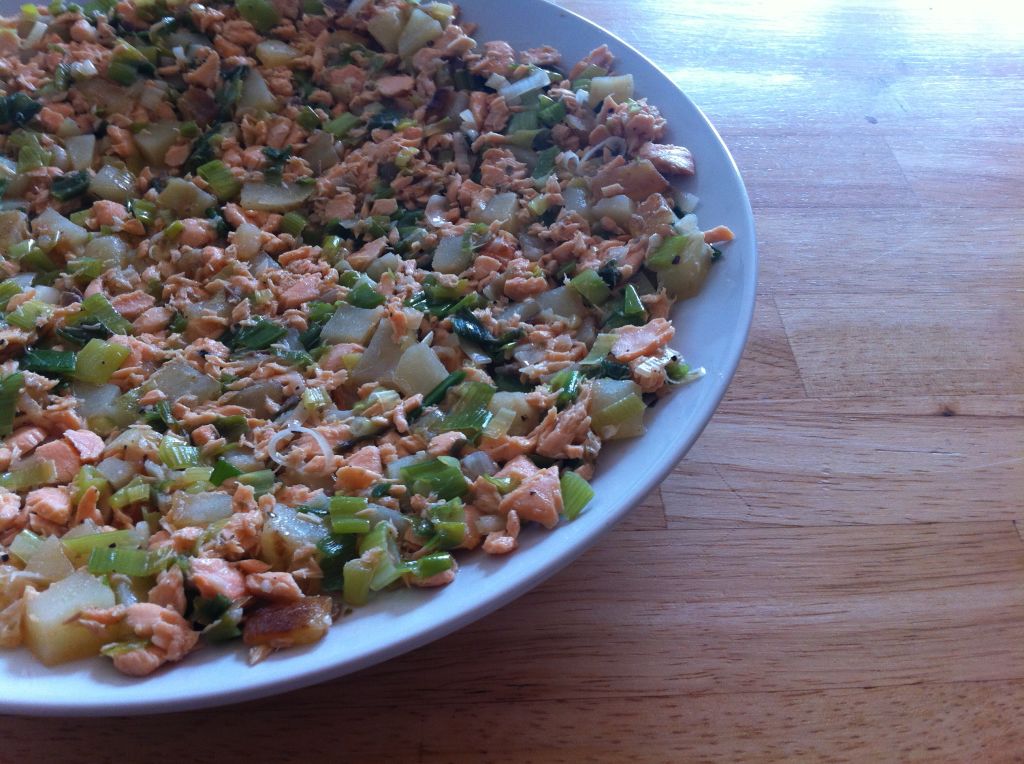 When this mixture has fully cooled take 4 sheets of baking parchment and place a trout fillet in the centre  of each one..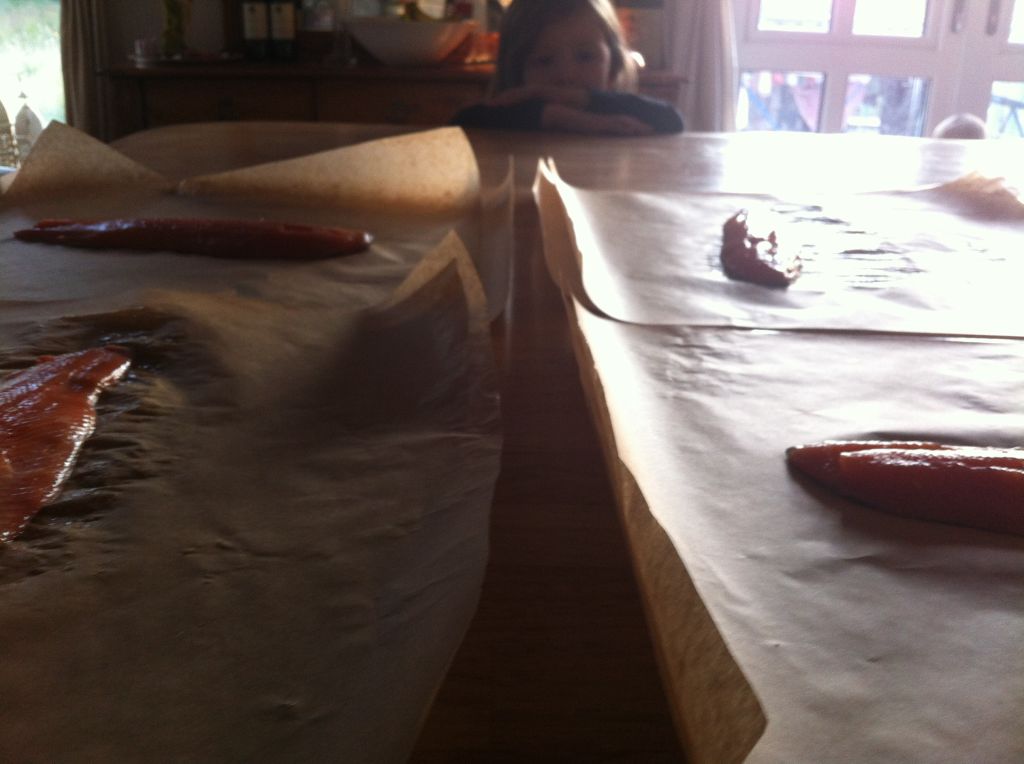 Cover each fillet with a generous amount of the salmon and potato mixture and finally place some smoked salmon and dill on top.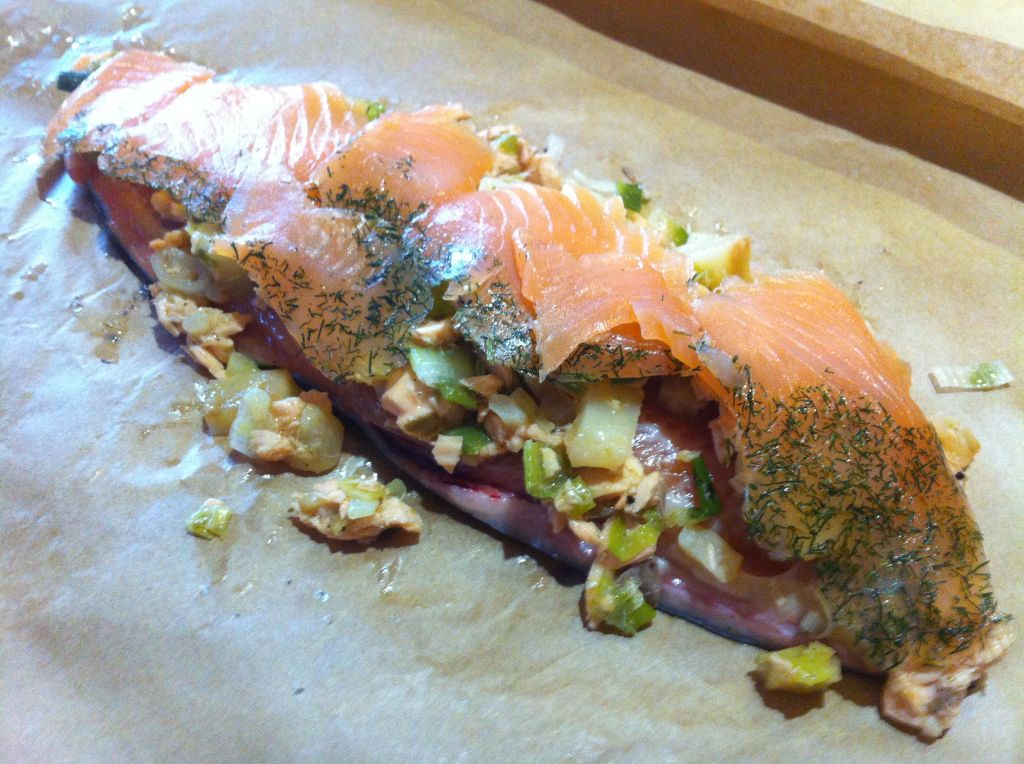 Tightly roll up the edges of your parcels and store in the fridge until later.
When you're ready bake at 190 for 12 minutes.
Deliciousness is what it is !
For the Rosemary Roast Potatoes just slice or cube your potatoes and roast with olive oil, salt, pepper and rosemary for about 30 minutes.
Dried rosemary is grand but if you have fresh use that instead.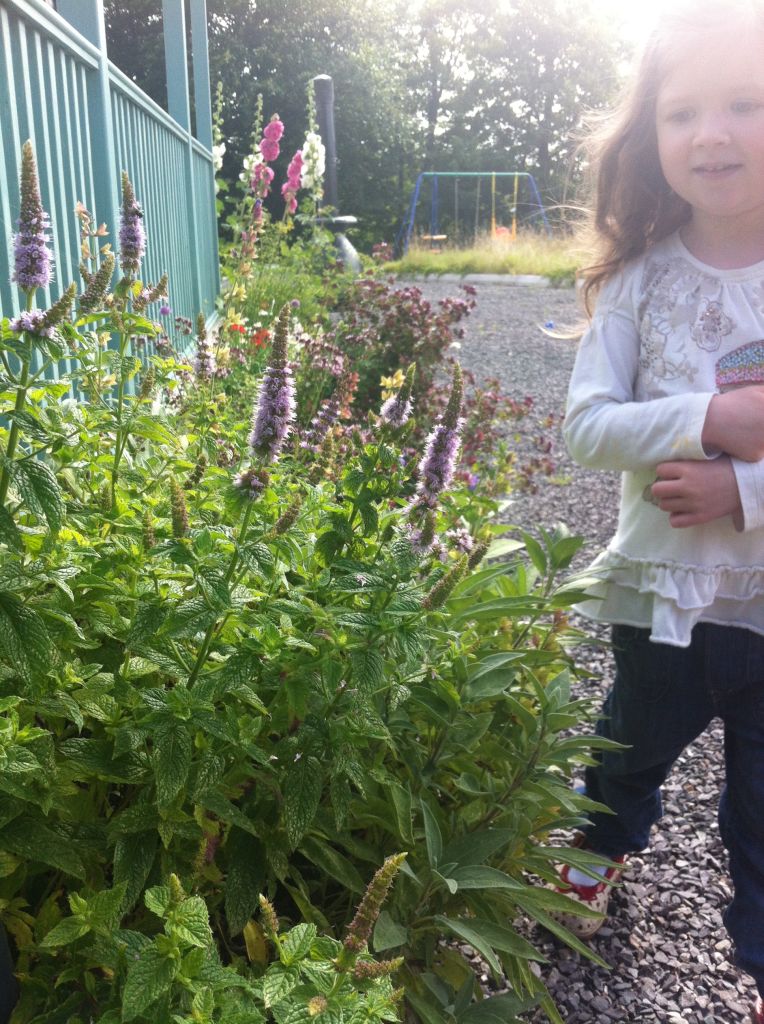 Still with me?  Great!  It's time to make…
Adrian's Homemade Apple Pie with a Walnut & Caramel Crunch Topping
You will need…
Shortcrust pastry
3 apples
Sugar & cinnamon (for sprinkling!)
Half cups of butter, brown sugar and porridge oats (for the topping)
A handful of chopped walnuts
Half cup of melted butter, 2 tbsp of golden syrup and half cup brown sugar (for the caramel sauce)
Start by making your shortcrust pastry or buy ready made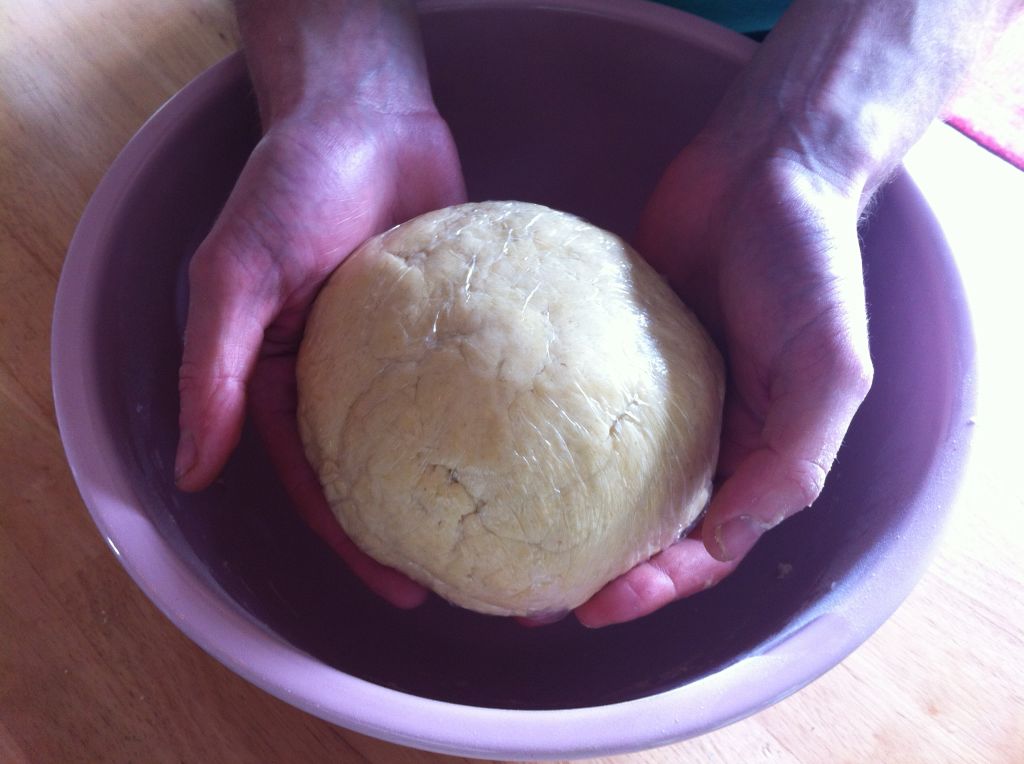 Roll your pastry and place gently in a small baking dish…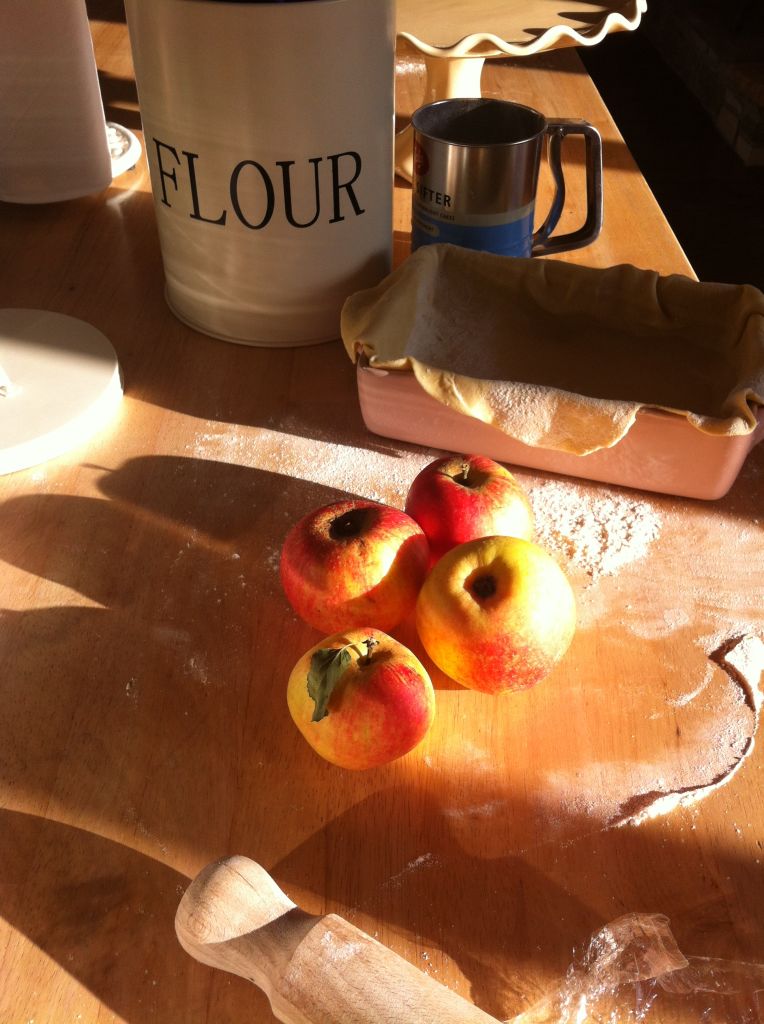 Slice your apples, layer them in the dish and sprinkle with cinnamon & sugar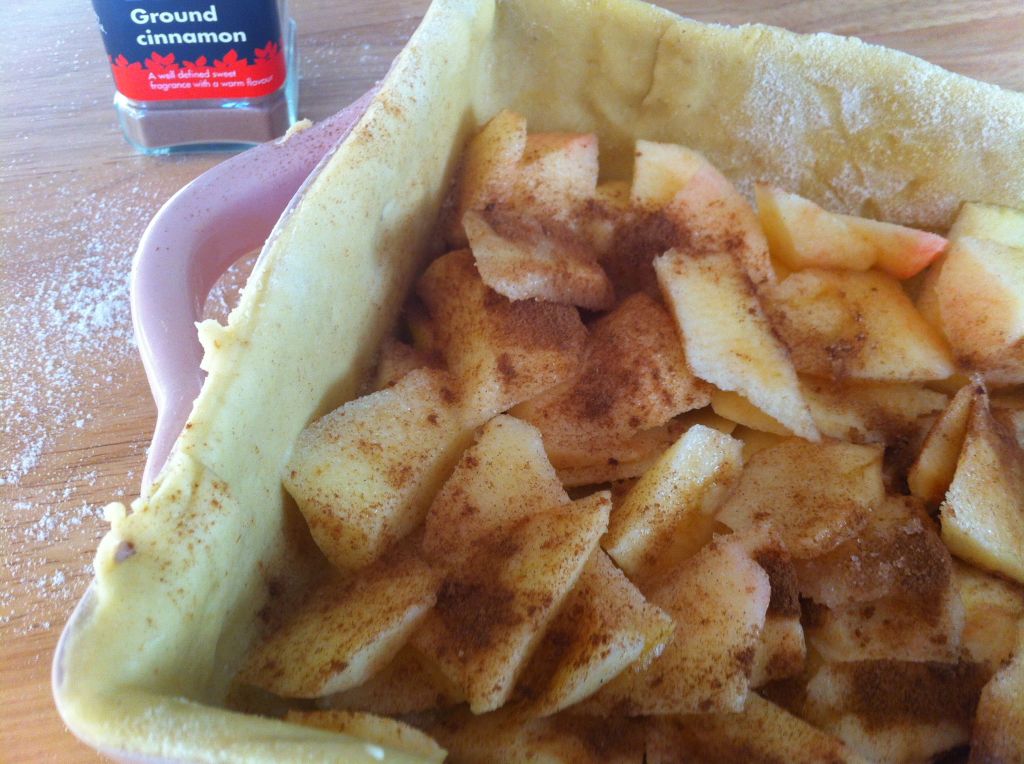 Mix half a cup of  butter, brown sugar and porridge oats in a bowl and spread over the apples..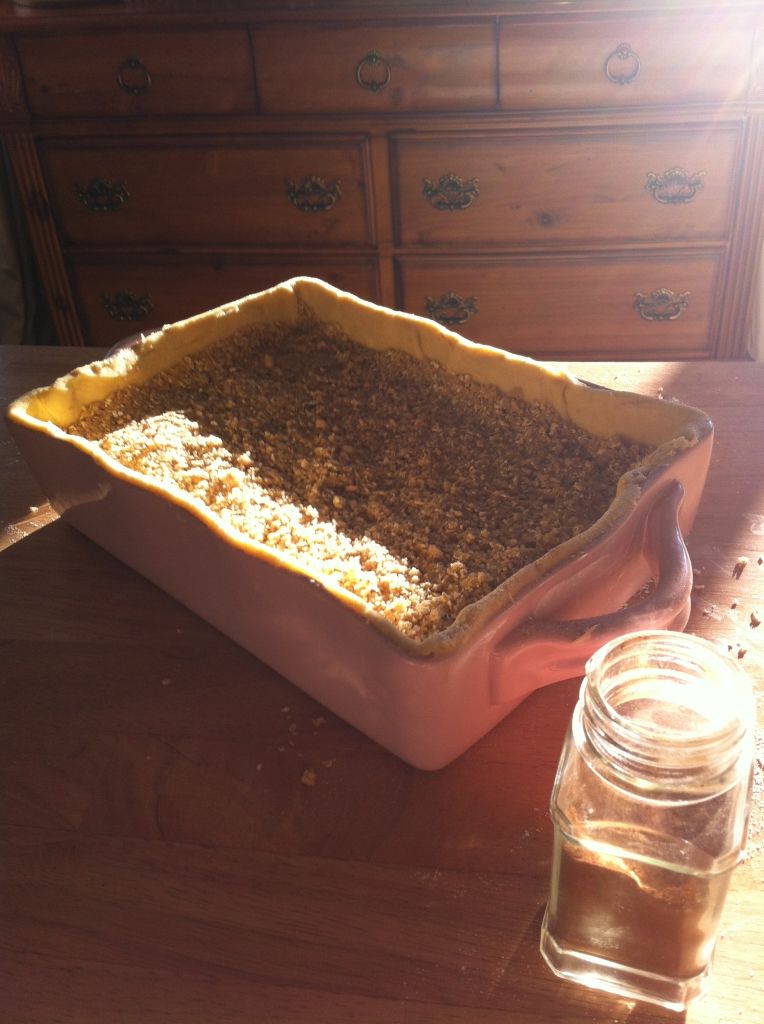 Bake in the oven at 200 c for 25 minutes and while that's baking collect your ingredients for the caramel sauce!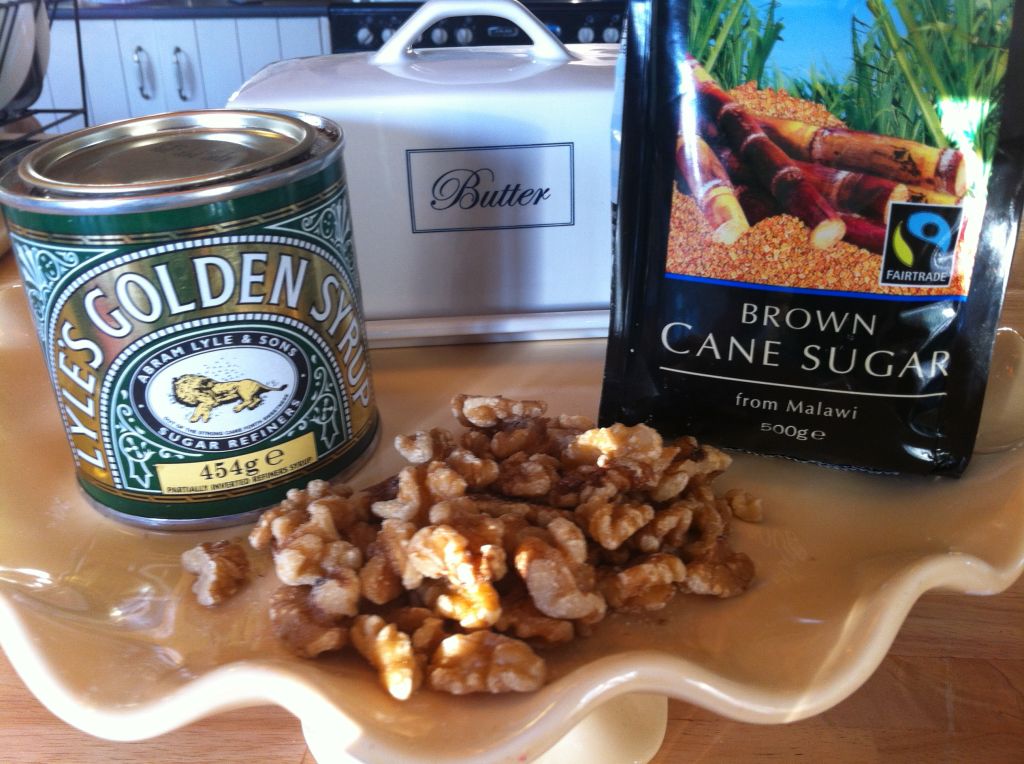 Mix half a cup of butter with 2 tbsp of golden syrup and half a cup of brown sugar in a saucepan and melt gently until the sugar dissolves.
Remove the pie from the oven after 25 minutes and scatter the chopped walnuts over.
Gently pour the caramel liquid on top and set aside until its time for dessert!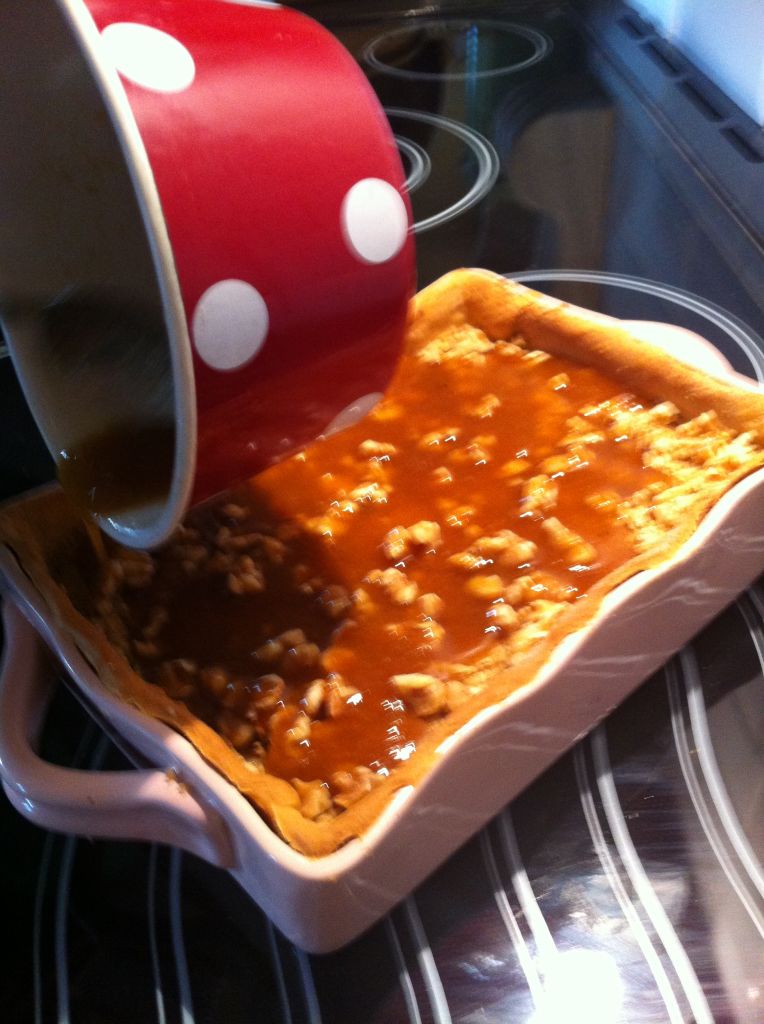 Work done, time to light the candles…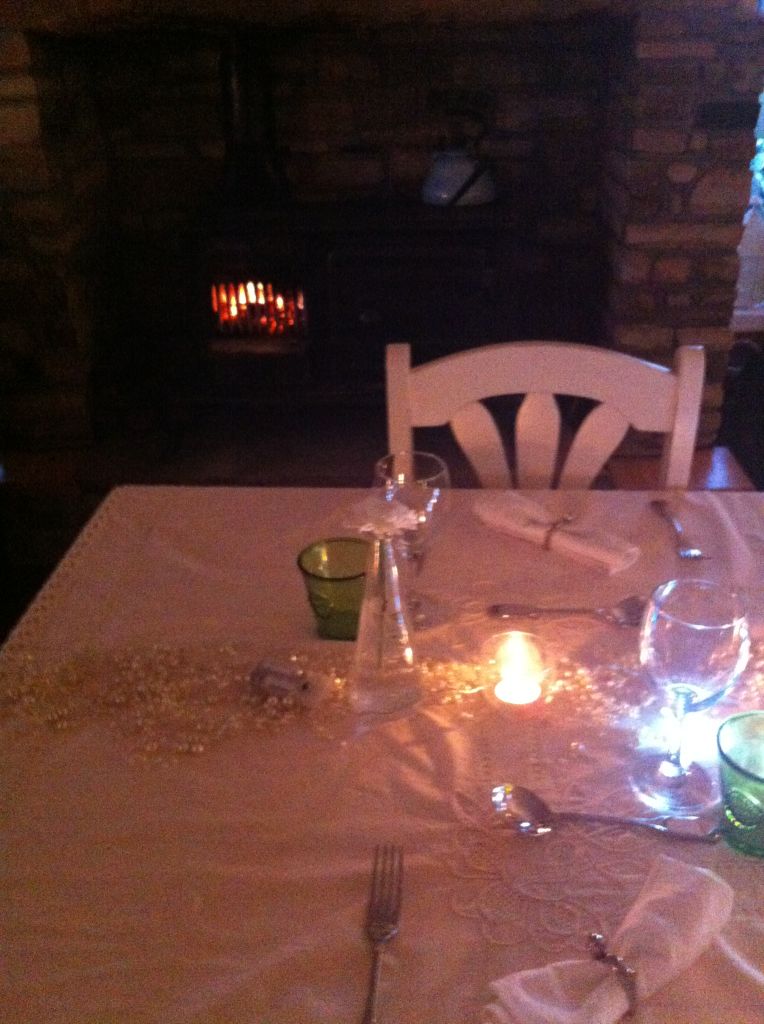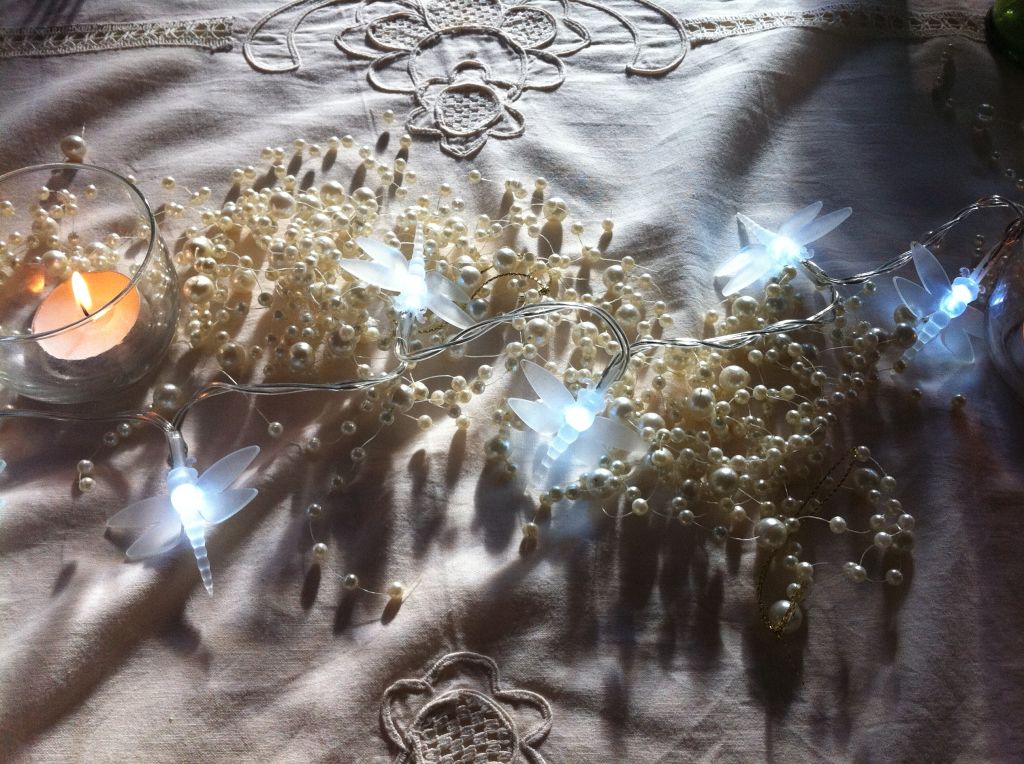 Wait for the guests to arrive, pour the champagne and after all that work have a great night, we certainly did : )
Susan & Owen
May you always have walls for the winds,
a roof for the rain, tea beside the fire,
laughter to cheer you, those you love near you,
and all your heart might desire