A Memory
It took quite a bit of searching to find this painting. It's by an artist called Stepanie Fryer. I fell in love with it about eight years ago at a joint exhibition she was having with well known local artist and friend Sandra Vernon.
At the time I was running a traditional performing arts company and I'd had the idea to match paintings by local artists as large scale projected backdrops to illustrate each dance in our flagship production, 'Shaylyn.'
The end result was visually beautiful, brought different art forms with different audiences together and offered an alternative exhibition space for the artists. On a practical level it was inexpensive, portable and flexible, you find you do have to think of these things. Plus I built a whole pr campaign around it, as one does.
With Stephanie's permission I used her 'owl painting' as backdrop to a mystical dance set to 'Silence' by Delirium (link below) Sandra too let me use samples of her work as well as designing a logo for us I will share again.
Meanwhile Adrian, we weren't married at the time, tried to buy the painting for me without my knowing. Unfortunately it had been sold but he did buy me another painting by the same artist I love. I was secretly gutted but that's still why I married him 🙂
Years passed and I forgot all about it until my owl sighting on Tuesday brought the memory back. And here it is. After much searching through dusty old laptops, not quite so romantic as dusty old books lay the painting that so captivated me, long before I took the owl as spirit guide, or she took me. Long before I ever thought to paint myself…
Complement this with the music to experience what a truly beautiful match they were. Just click on the painting to listen. What a shame we can't add the dancers…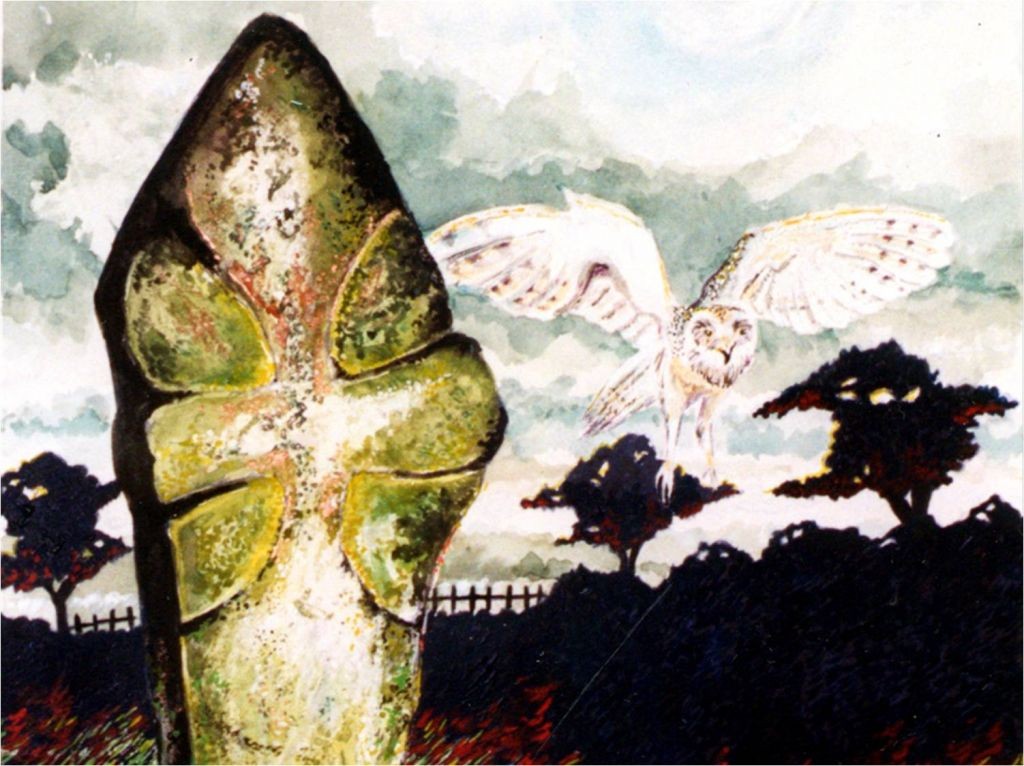 ---
---