A New Painting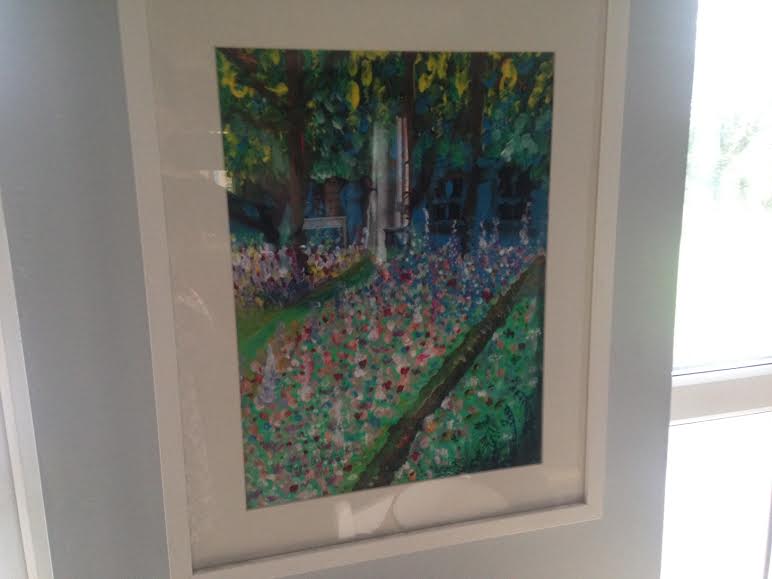 Good morning friends, Friday again, thank goodness.
I was just saying on fb last night how even though I'm a stay at home mother I still look forward to weekends. I get so tired of routine and the sameness of too many days. I crave, I live for even the slightest changes, like no school run or a small stretch of light of an evening. As Simone de Beauvoir said, 'I'm from another planet altogether, I mistook the way.'
But here I am and make the best of it. An unsettled, never still, always moving, restless spirit on a routine loving planet. I resist, I fight, from the same meals at the same time on the same day, the same walk on the same road for life. I've always been this way.
My physical world is small, it's four walls, family, a small town, tiny fields, a small mountain. It's beautiful in the purest sense, like loving children, but it's demands are endless. Taking care of family and running a home, the school run, timetables, schedules, have to's and suppose to's and no choice but to's.
My internal world, is rich, it is infinite, an endlessly shifting, a blazing horizon.
Now I know the answer to the question of the physical world and it's demands, to every question, is this other, deeper world. Doing the things that lift you out of the physical, that you get lost and find yourself in.
And how things have changed for me. This time last year I was two months away from finishing my novel, four months away from starting to paint. Writing that is me pinching myself.
This painting is my favourite so far. It started out half green and half black. My plan was to let it dry before adding a vase of flowers or a woman perhaps. I hadn't decided when I started the trees, the trunks first, then the green, then the yellow.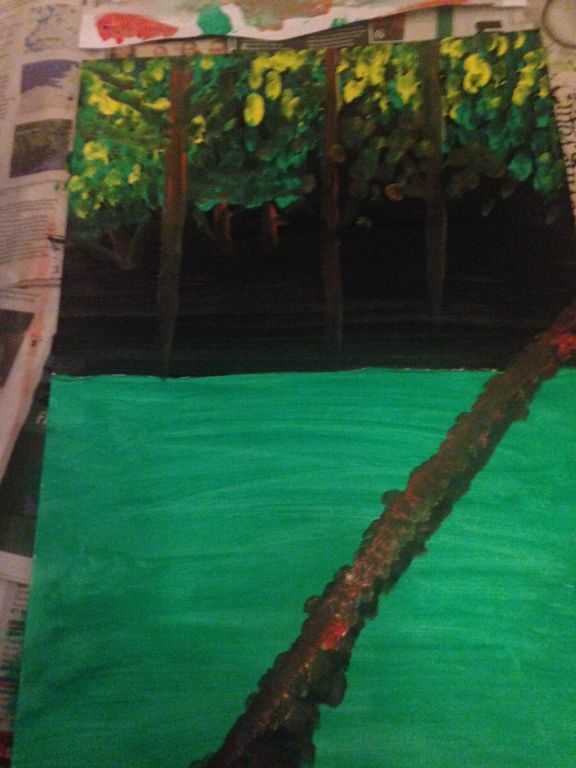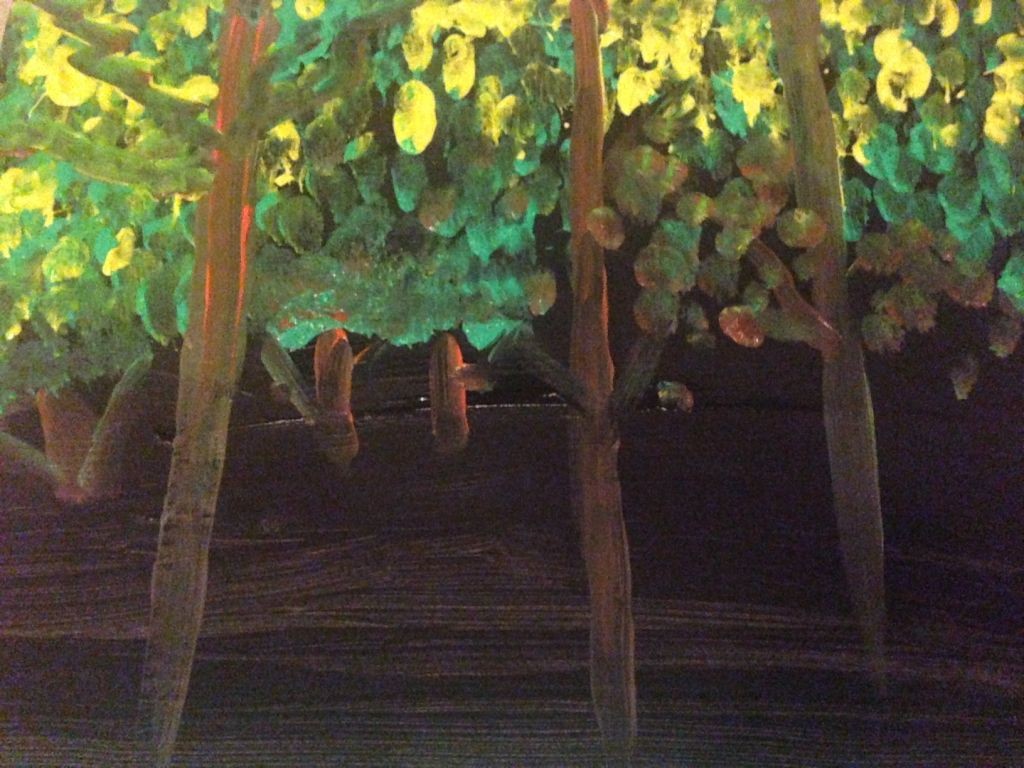 At this point I remembered a painting I'd seen by Matisse that had a house in trees with acres of flowers in front. So I added a little blue house…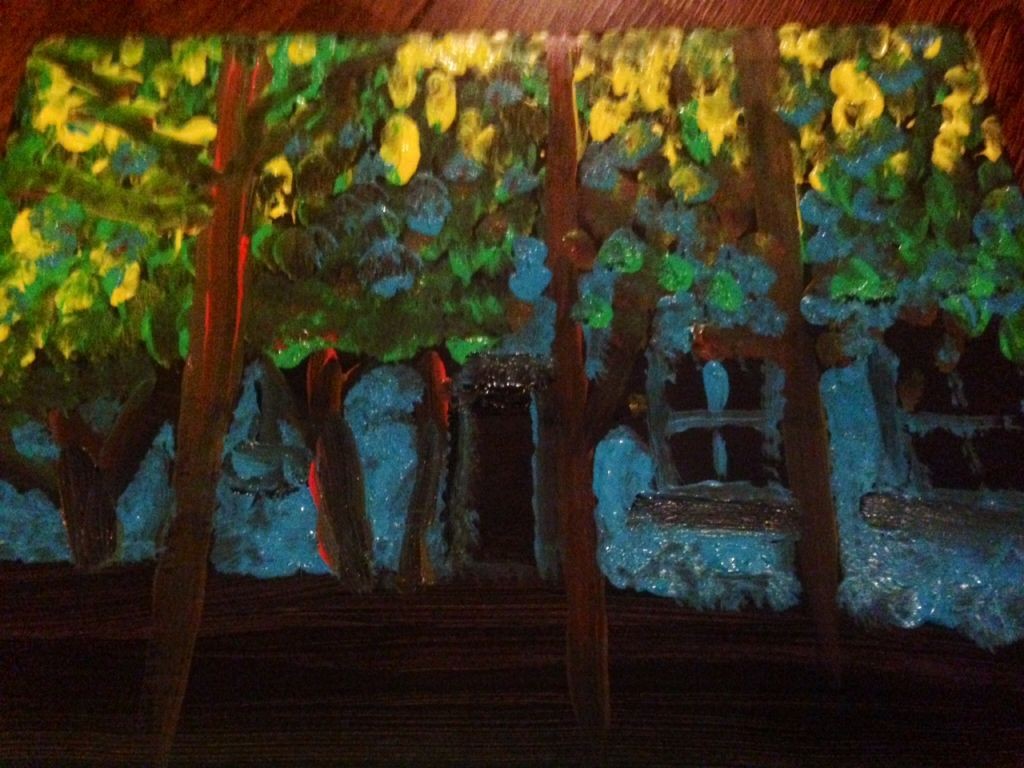 And then flowers…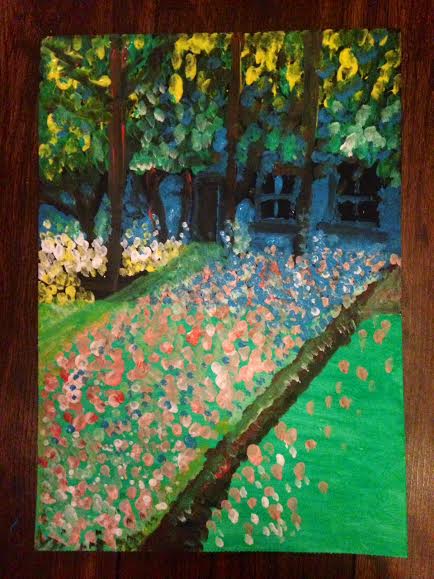 And then even more flowers until I felt finished. Here it's just sitting on the frame getting dry.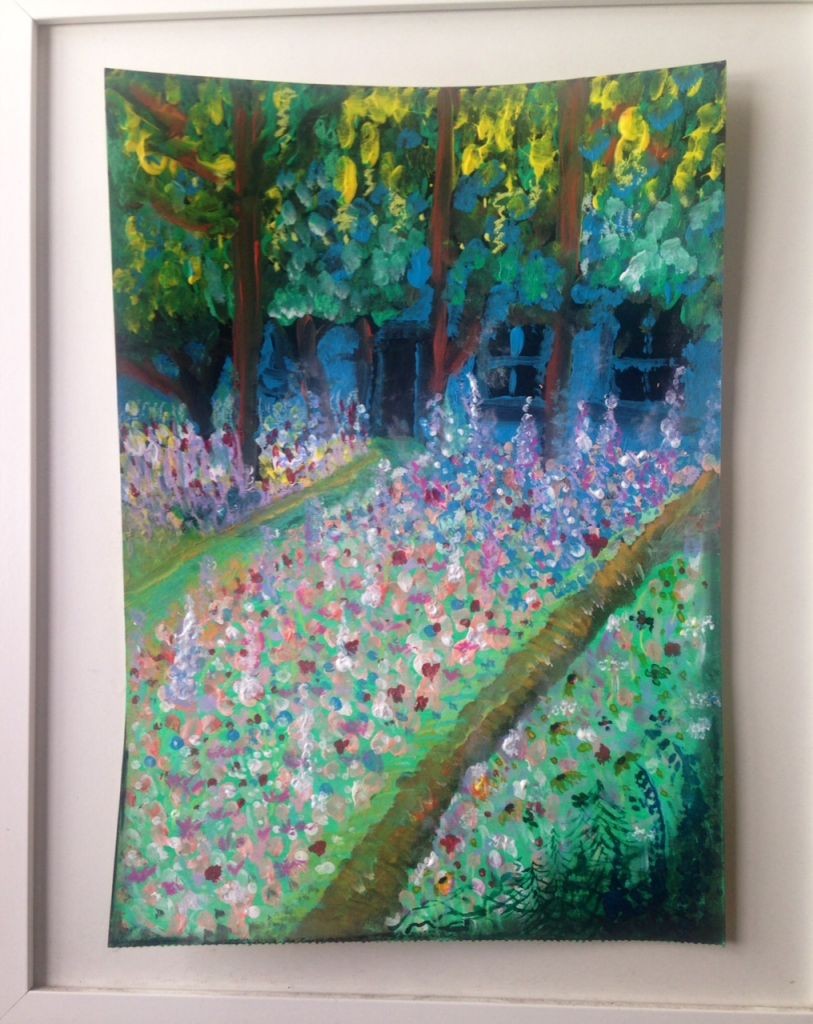 And here it is on the wall…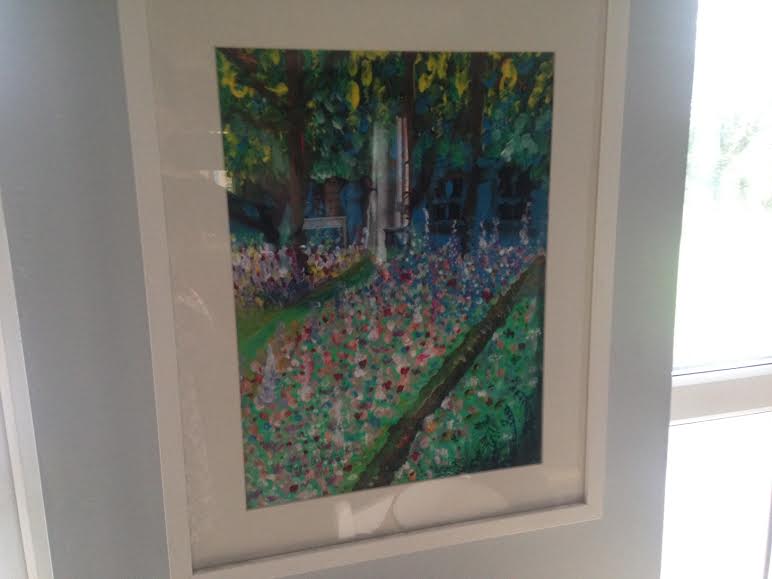 Though it may get moved to the green wall…we'll see.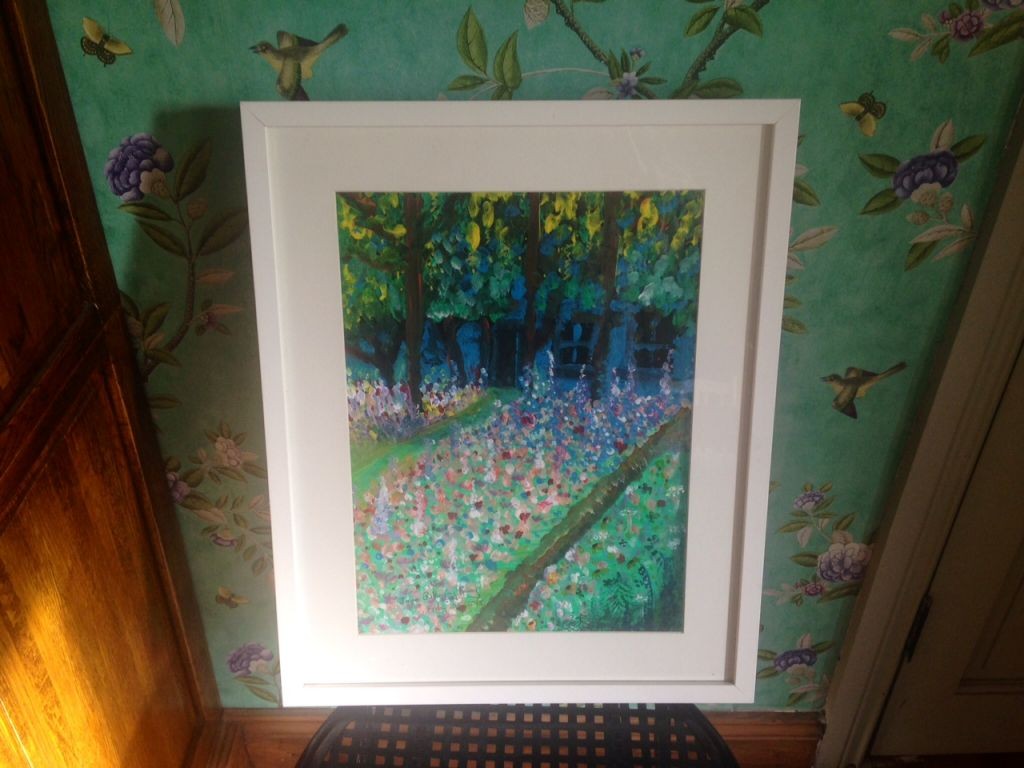 To say this made me happy would be an understatement, the power of gold couldn't do as much.
Here's to a spring like weekend with not a drop of routine for any of us. I'll leave you with this one minute & fifty four seconds of essential viewing for creatives everywhere, especially if your're starting out or being hard on yourself for your efforts… click HERE
Chat to you soon, Jane : )
---
---