An Invitation to Dinner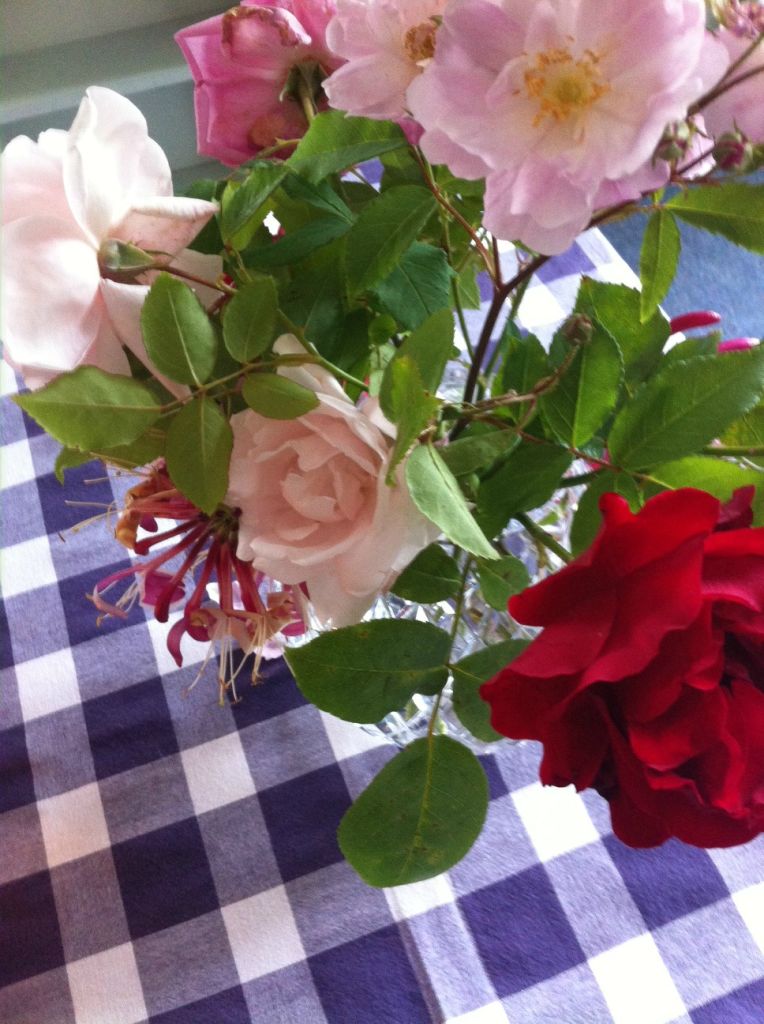 Happy Friday everyone : ) Here in Ireland it's a bank holiday so we have a nice long weekend to look forward to. We started our day in the usual way, obscenely early and in the garden, chatting to the cat, no name yet…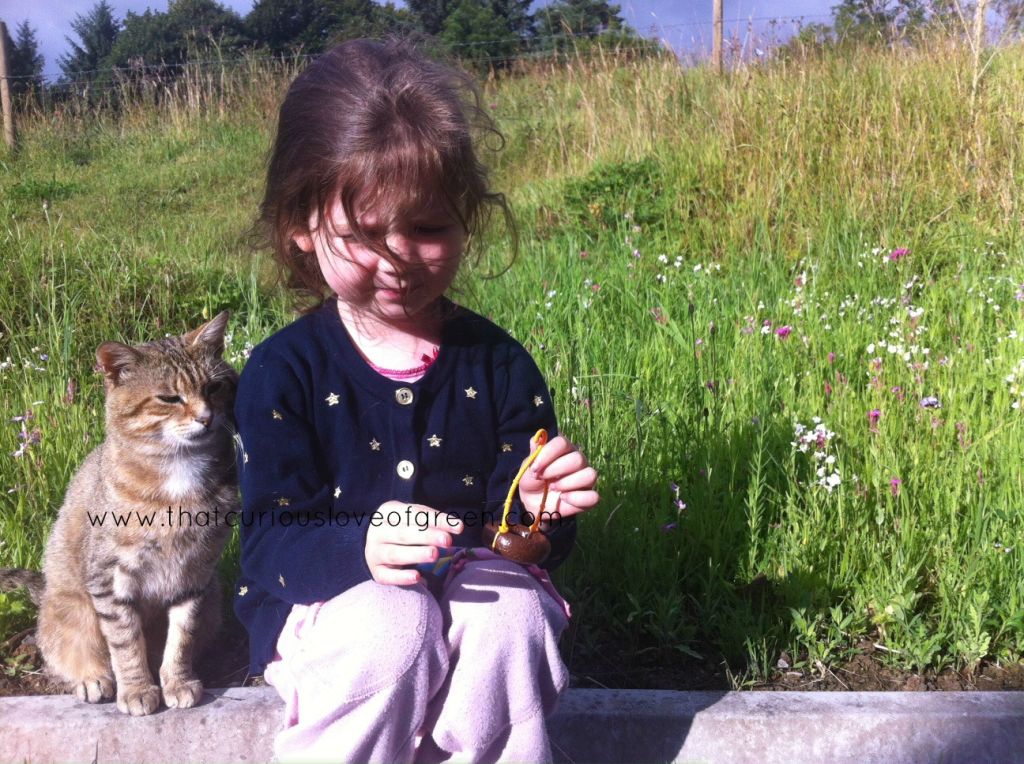 and hunting for peas…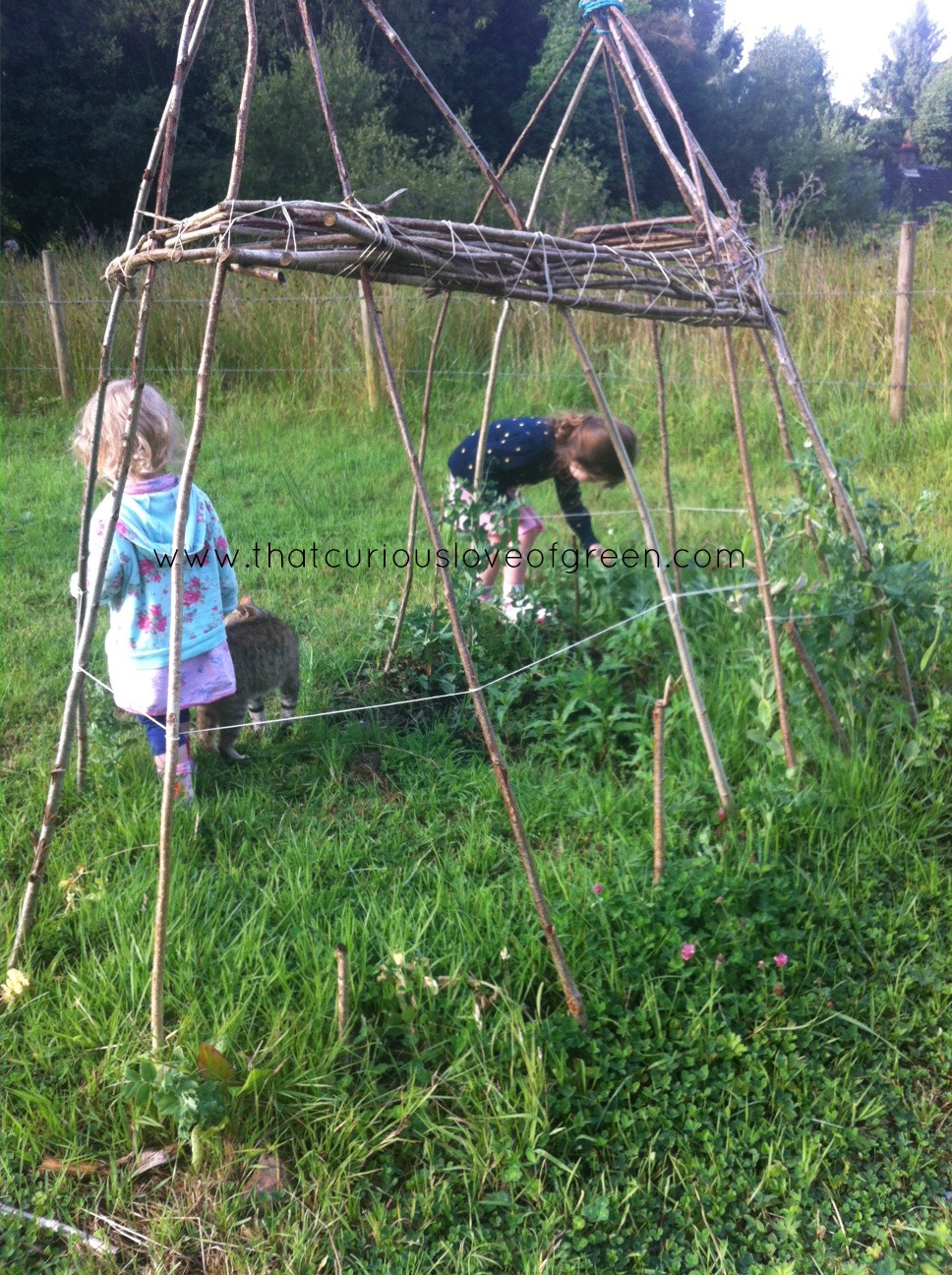 and remember all those wildflower seeds we planted in May…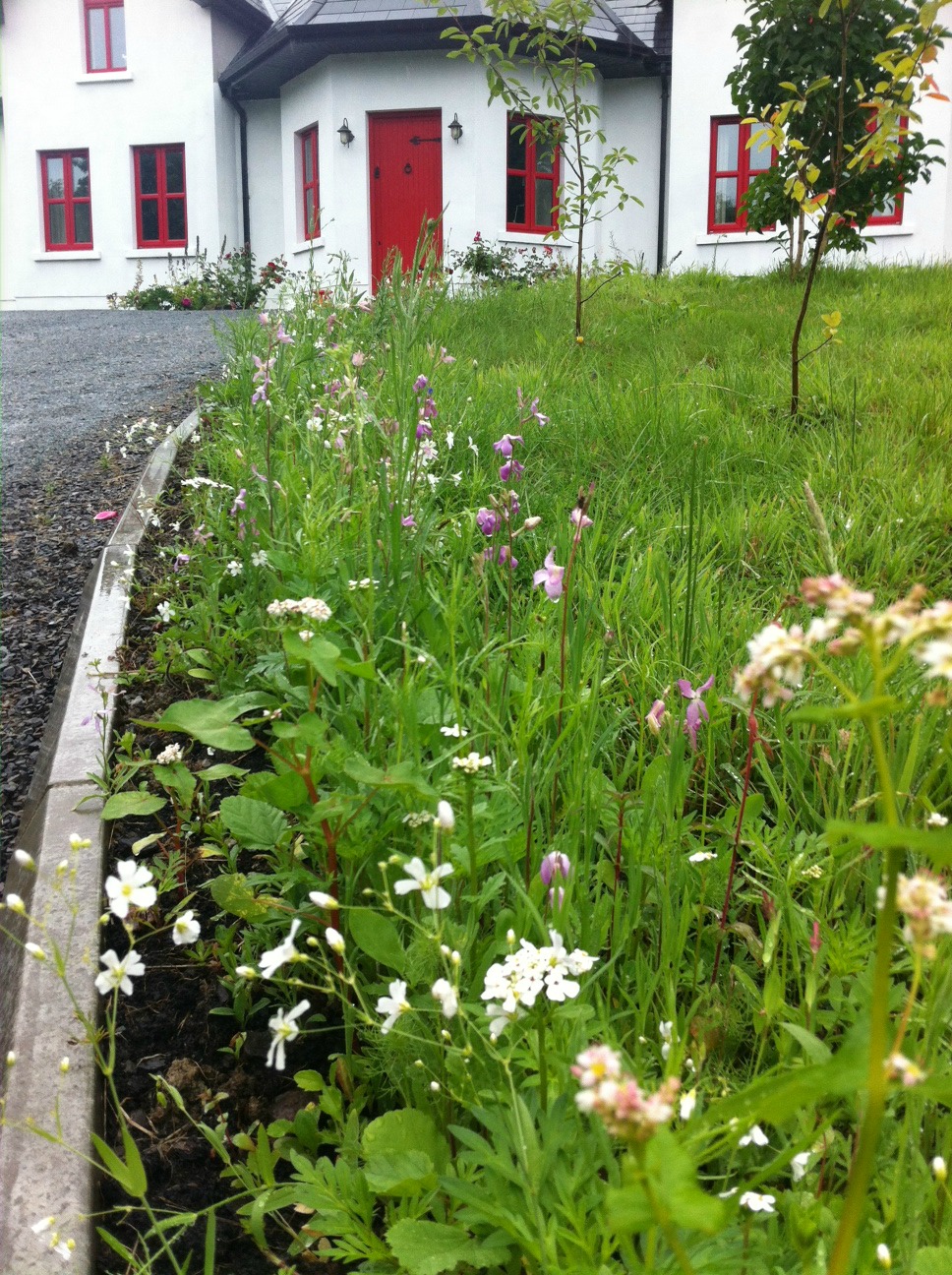 When they started growing I realised I wouldn't be able to weed around them without pulling the flowers as well. I just had to forget the weeds and let nature do its thing.
Now that they've flowered I love how it looks and don't care about the weeds at all. We're planning to do away with the lawn over time and to do that in Ireland it seems weeds are a must unless you have a major budget which we definitely don't! Oh and there's another great thing is all the ground you can cover with seeds for very little money and the bees love us : )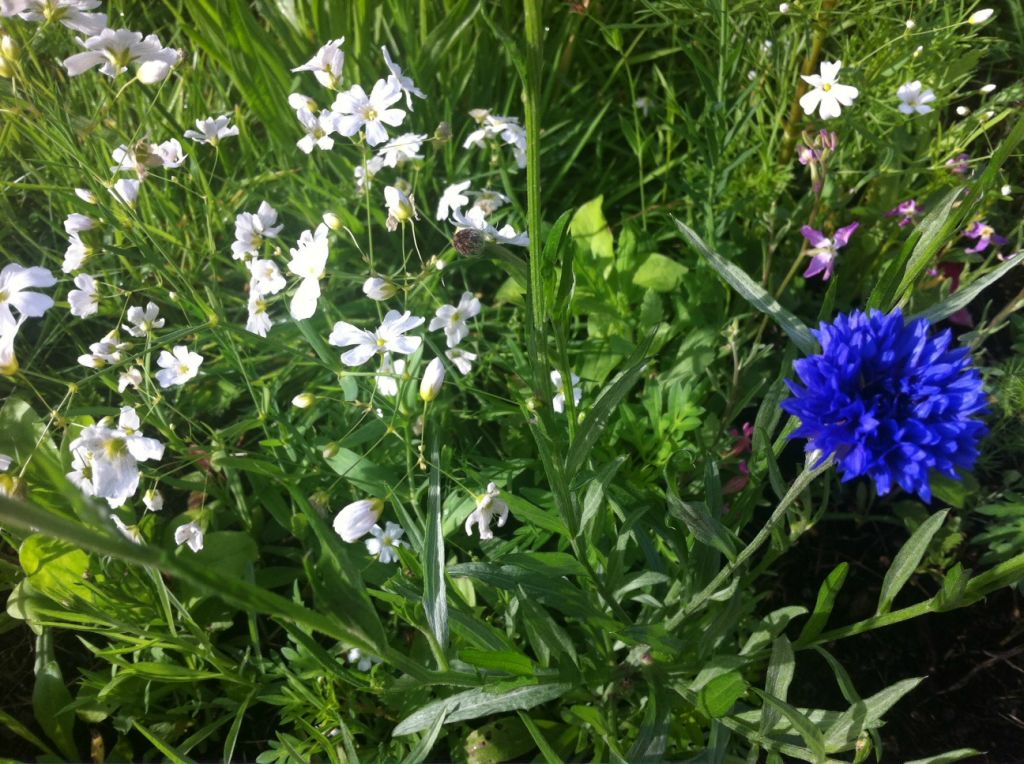 As usual I'm busy in the kitchen, nothing new there. I even made my frugal spud mush soup again…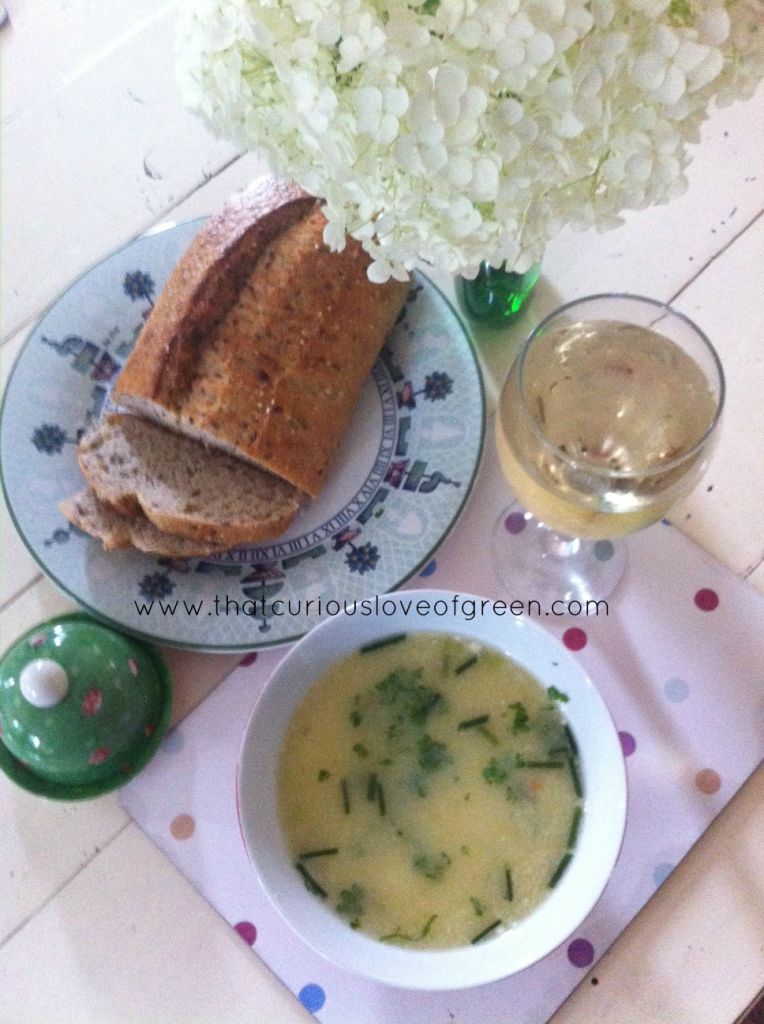 Happily frugality had no place on Wednesday when I was invited along with friend Caoilfhionn to another friend Kerry McClernon's stunning home for dinner…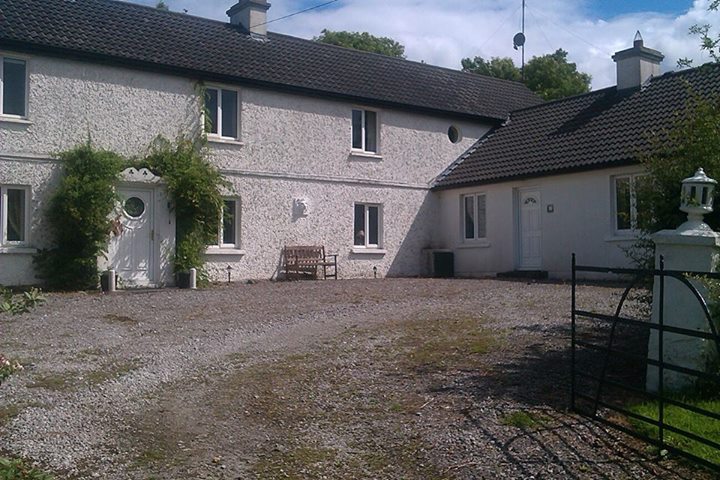 Kerry lives with husband Andy in this beautiful old farmhouse outside of Ballinamore.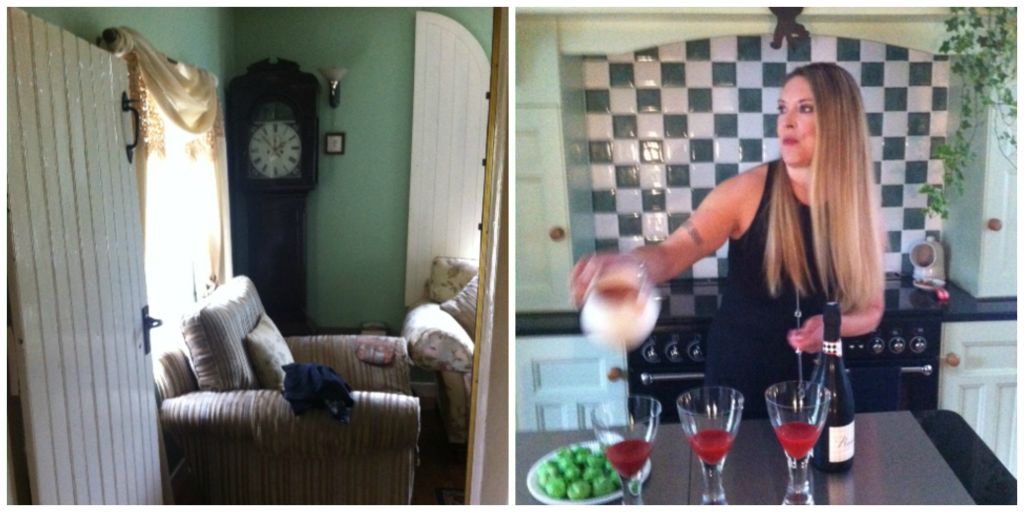 A brilliant hostess she got the evening off to a flying start with Strawberry Bellini's.
Caoilfhionn brought the lime flavoured macaroons…I've always had great taste in friends : )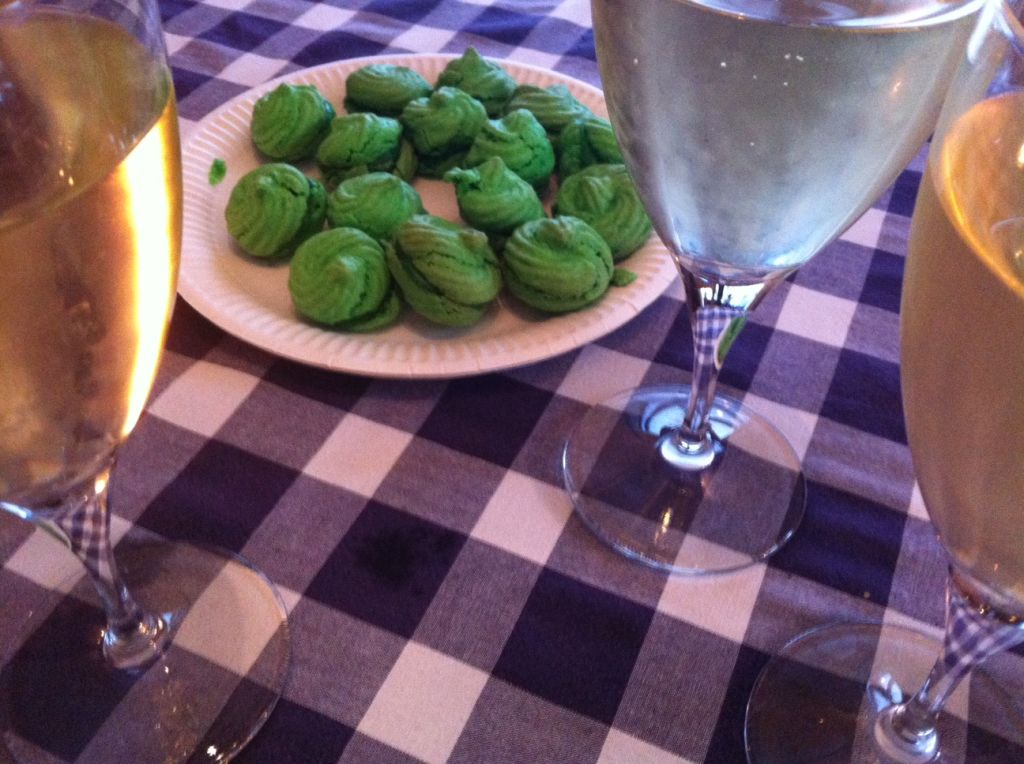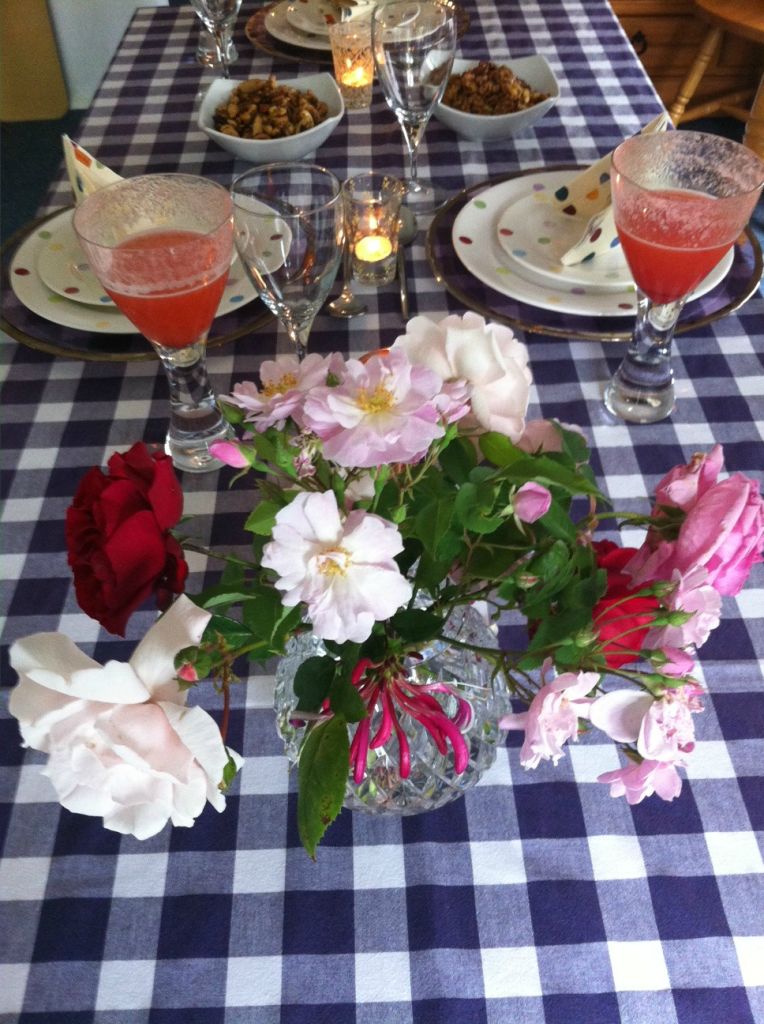 The beautiful flowers came from Kerry's garden…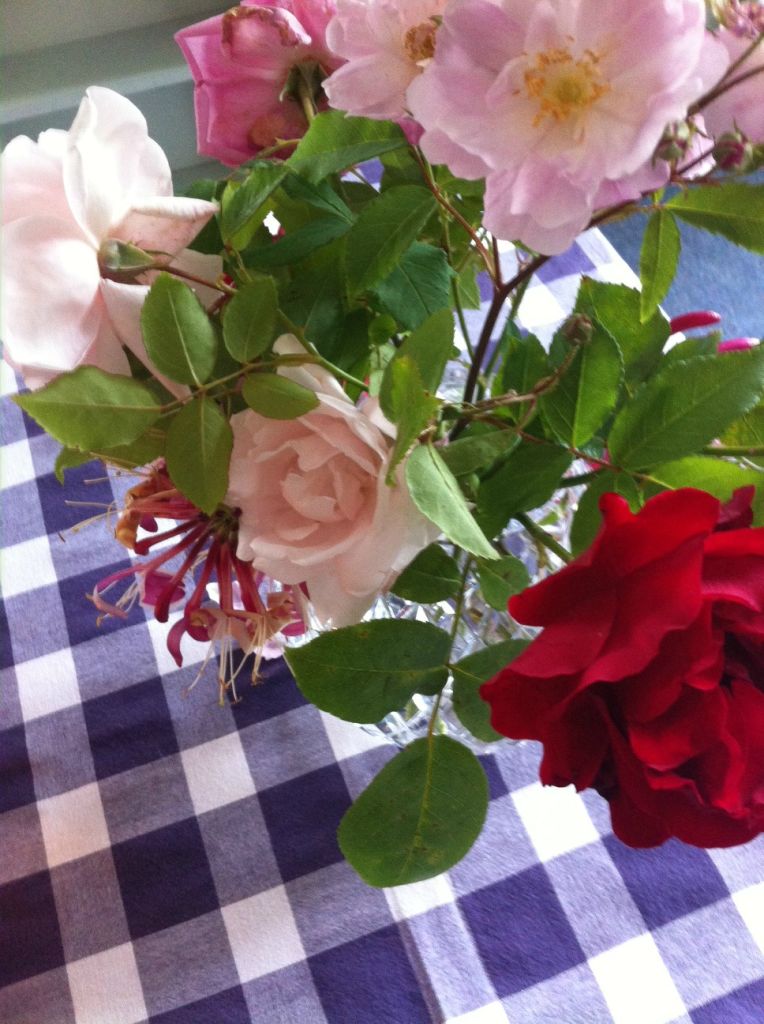 On the menu…
Nigella's Union Square Bar Nuts
Mixed nuts roasted then tossed in Rosemary, Cayenne, Brown Sugar, Sea Salt & Butter
These were so tasty. I couldn't stop eating them. Amaaaazing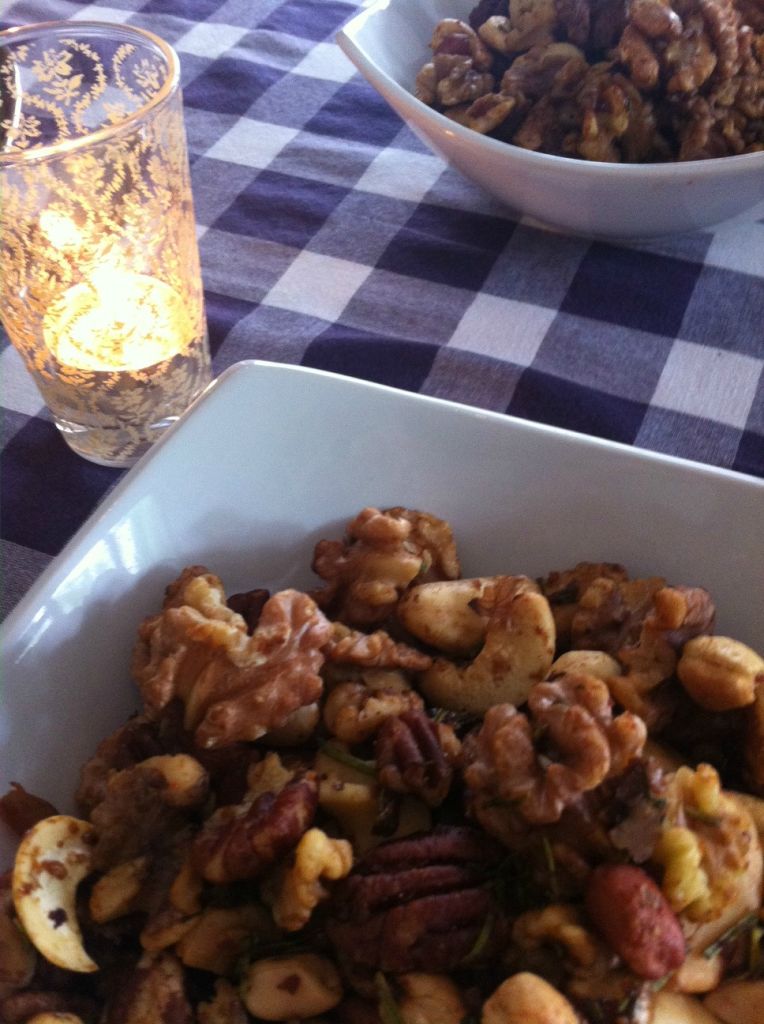 Followed by one of my favourite things.
Prawn Cocktail served on little Gem Lettuce Leaves
Gorgeously fresh and bursting with juicy flavour. Heaven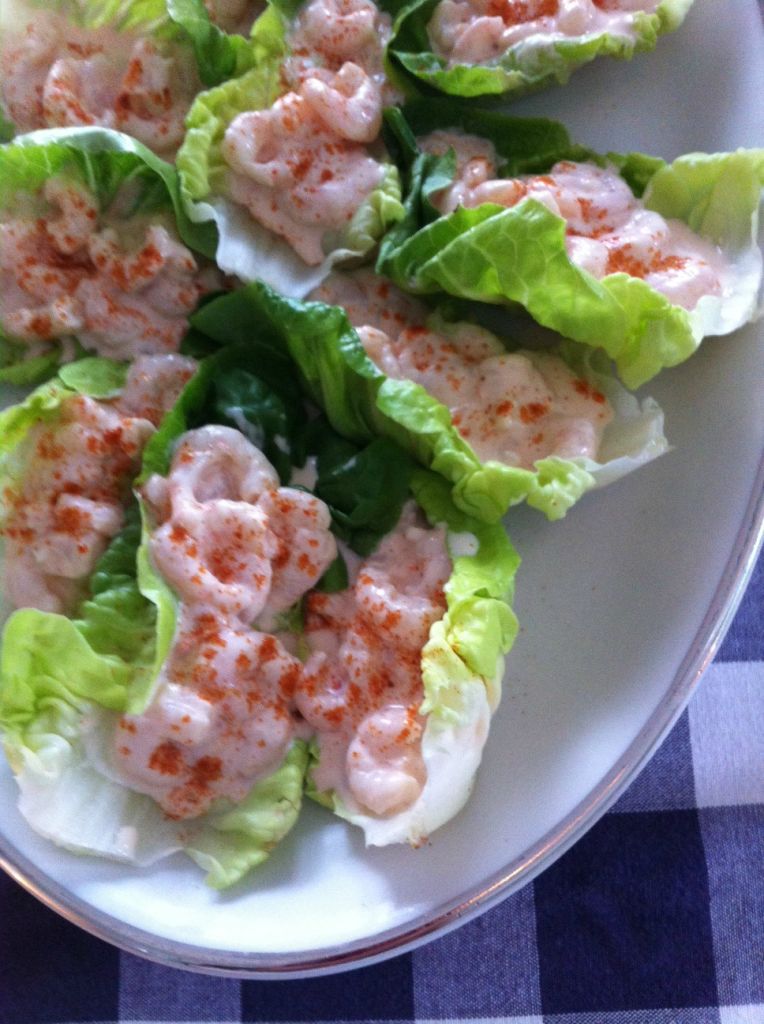 We were just getting happy, Caoilfhionn and I, forgetting hearth, home and children for a little while. Eating, drinking, talking without interruption when Kerry announced we were having pizza for main and that we'd be making it! Apparently our faces were a picture. I can well imagine! The last thing we wanted was to DO anything let alone make pizza dough : ) Thankfully she didn't mean it. She'd already made the dough herself and just left it ready for us to top as we pleased : ) Ah sigh. The good life…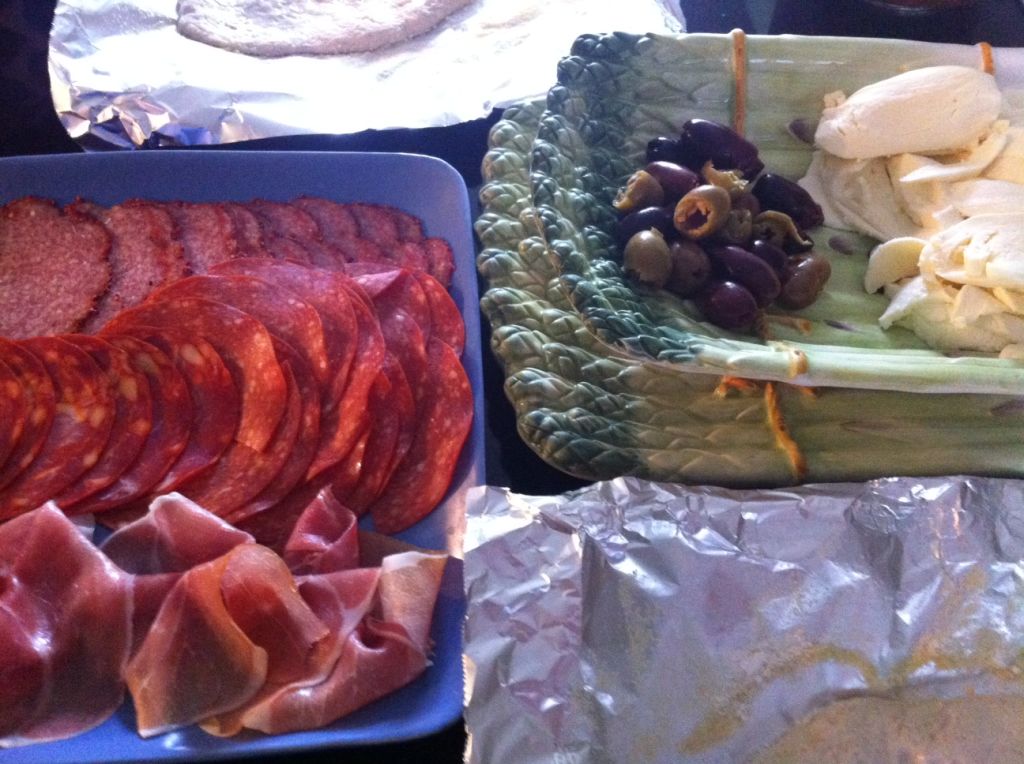 The pizza was incredible, in fact it's killing me now to look at it. It's the kind of food you dream about. The perfect comfort food…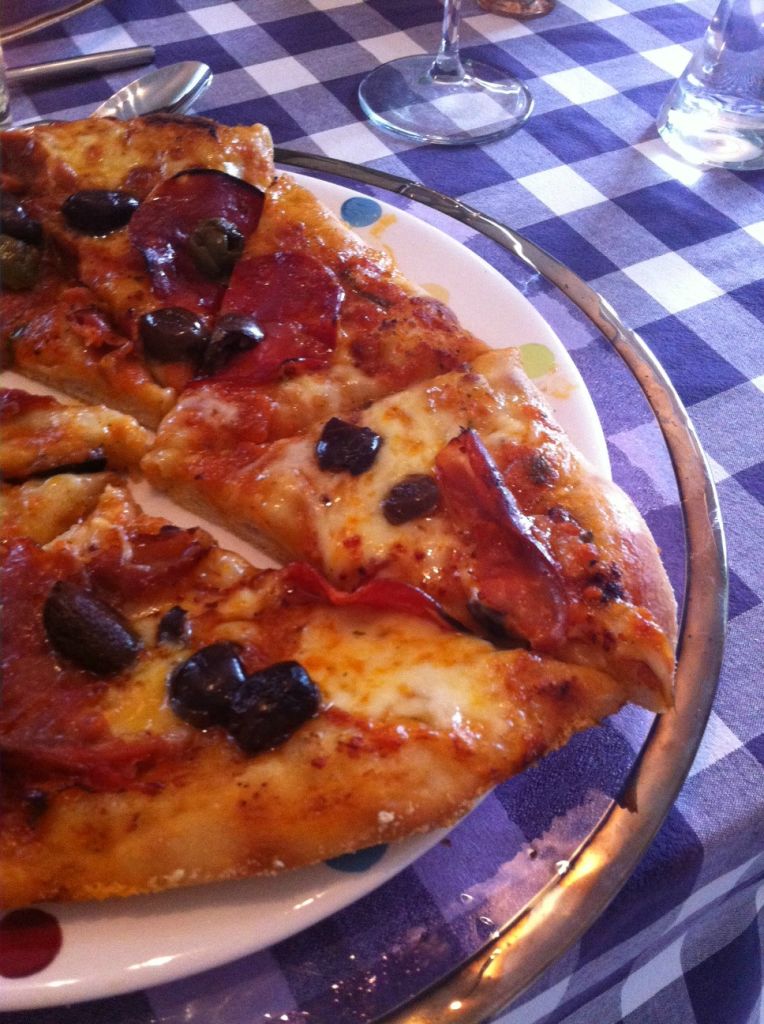 Now you know I'm not a dessert person. I don't have much of a sweet tooth but Kerry's Eton Mess was absolutely deeeelicious…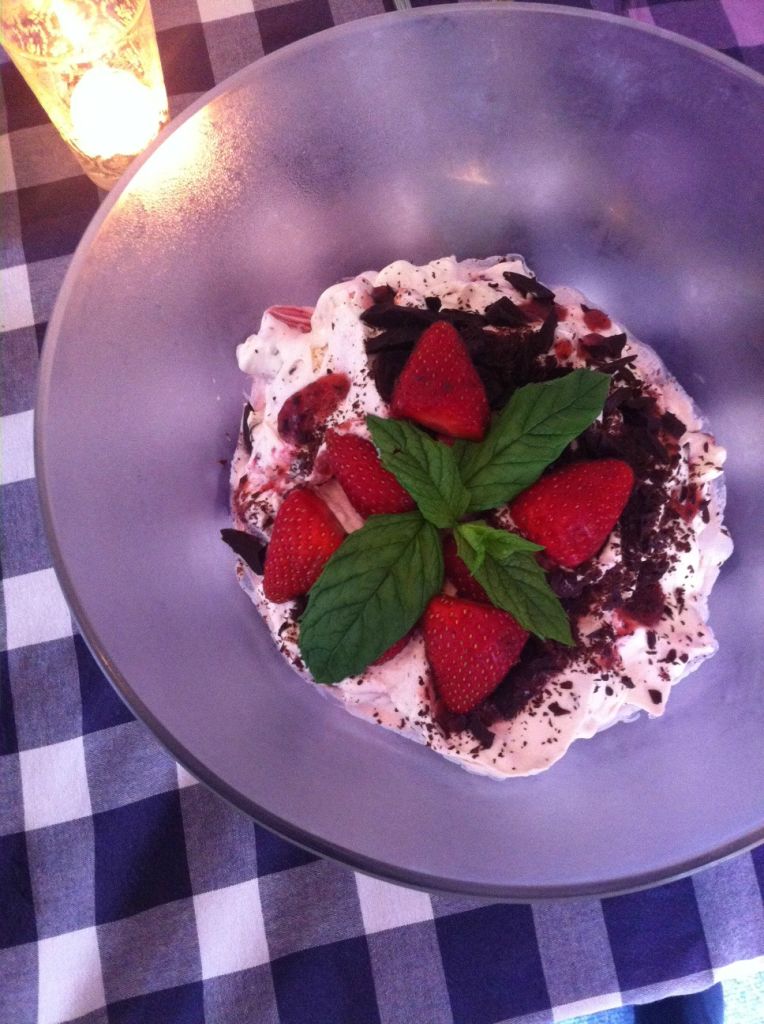 Such a fun evening. Great food in beautiful surroundings but way more importantly, great conversation with friends.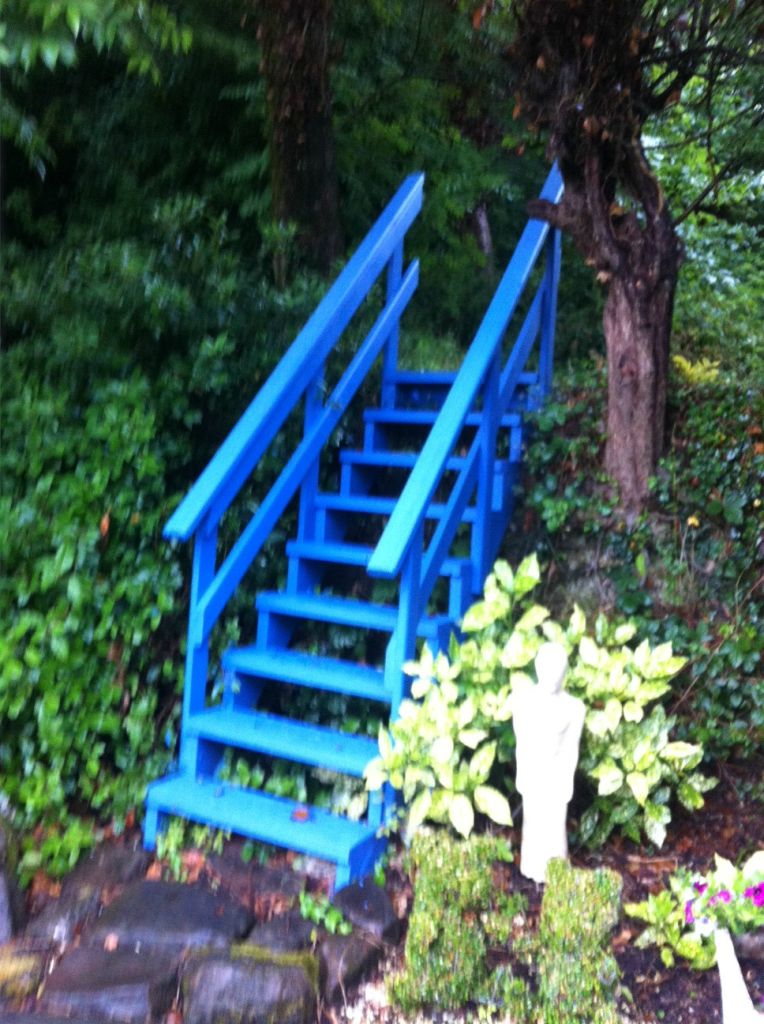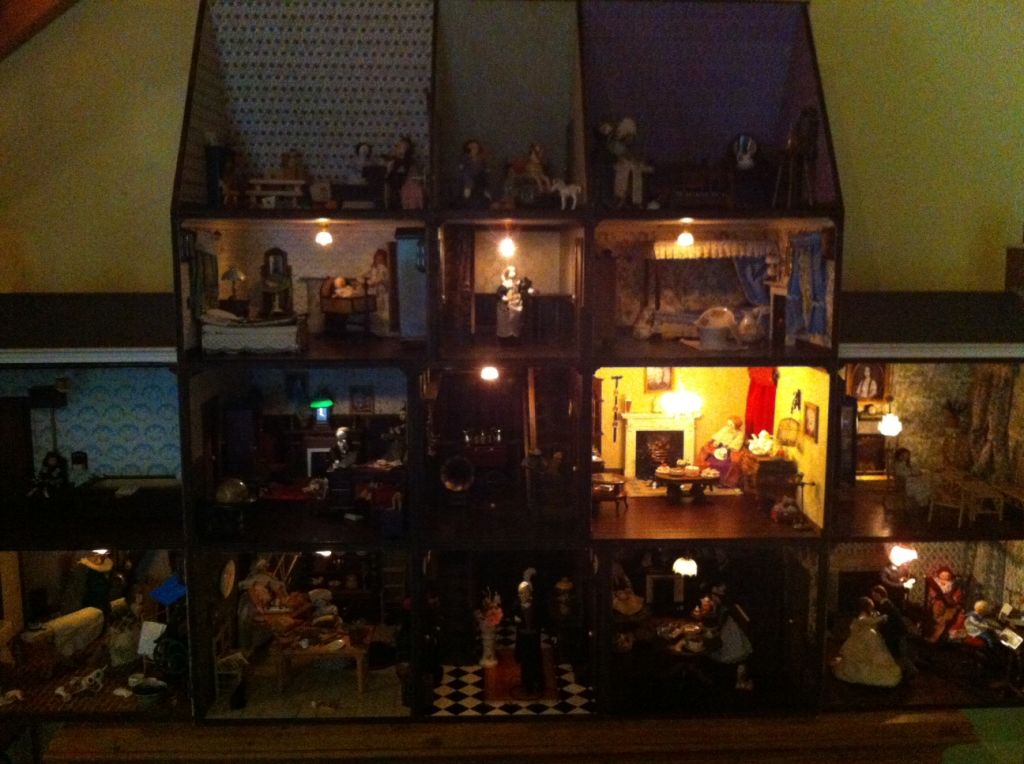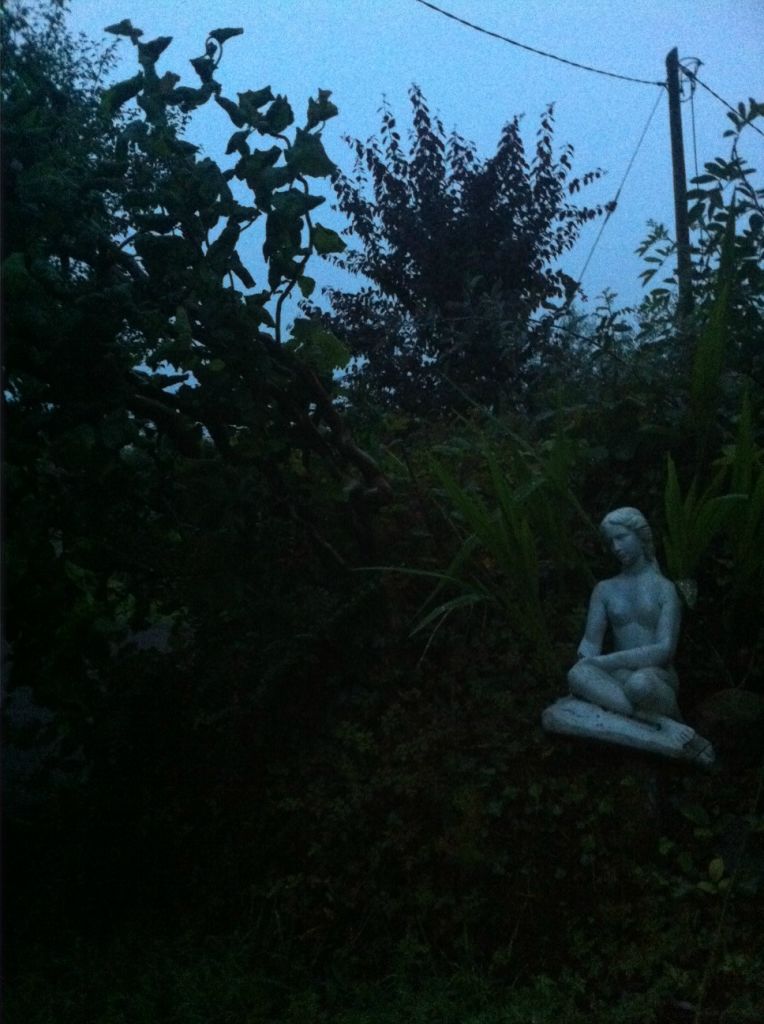 Have a wonderful weekend wherever you are. I hope it's filled with food and family or friends and talks that go on to the wee small hours. Chat soon
---
---