And then it Snowed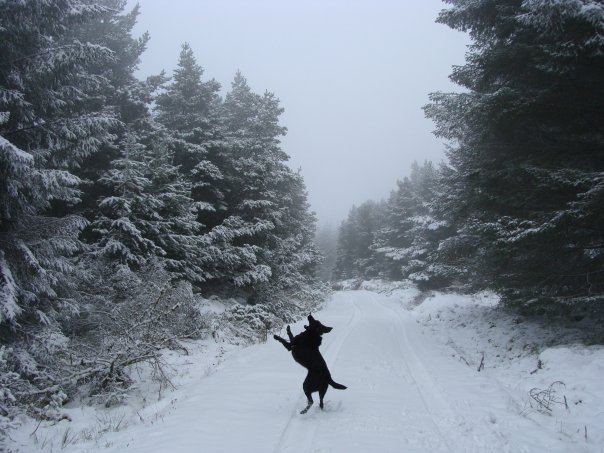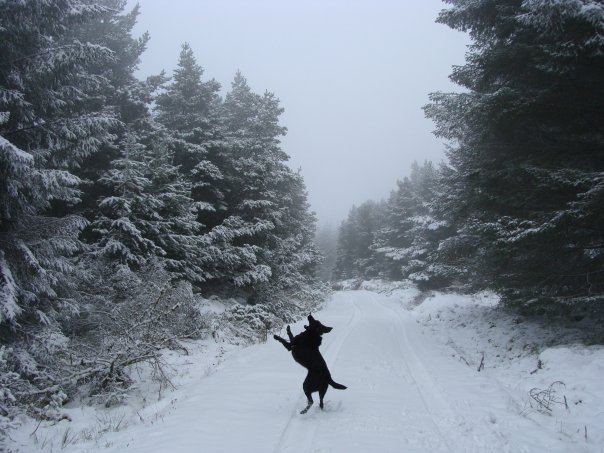 There is really nothing more beautiful or more romantic than snow as it falls, even Irish snow, which is wetter than most. It came on Friday for the first time this winter.
When we were children the beauty, the power of snow lay in closing the school. Snow was our friend then, our hero.
Living in the town we might only have the lightest fall, our freedom depended on the mountain. We town children dragged our heels in and waited. If the mountain was bad  the school buses wouldn't make it and we'd be sent home.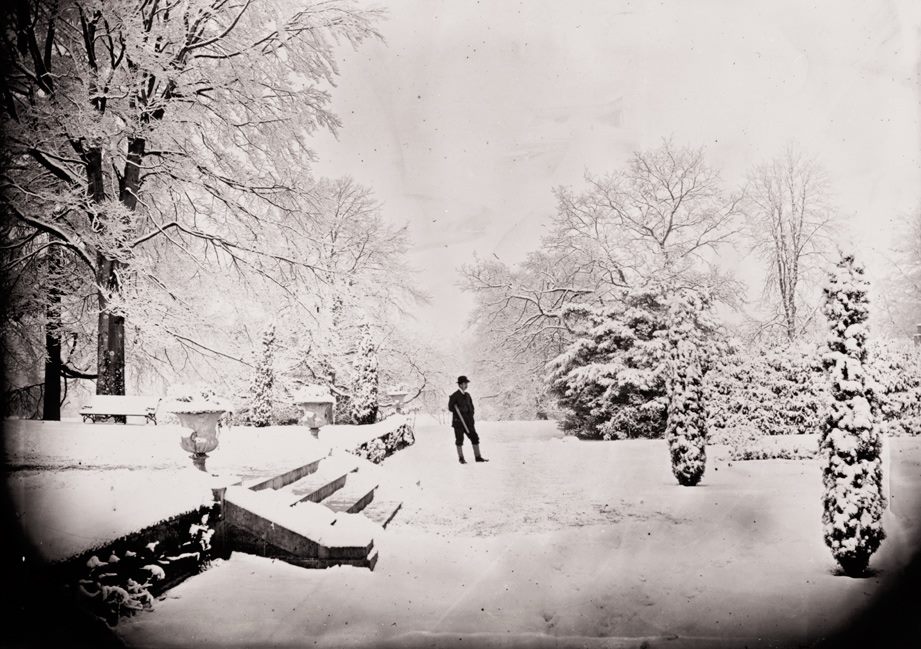 After the mountain, Dad was next important.  Wrapped up warm and tight we'd head out, visions of movie style snowmen and sledges…even igloos in mind, confident we could do the same but as already mentioned Irish snow is not just the same as other snow, it's most often wet…really wet.
It wasn't until years later I visited countries like Denmark, Sweden and Norway with their lovely crunchy cold and snow that feels so healthy and dry that I realised the truth of this so well.  If it hadn't been for Dad I doubt our snowmen would have gotten off the ground and sure who needs a sledge when you have a turf bag and a great driver anyway!
By the time we'd reached secondary school snow had lost its glow.  It was still great to get a day off but you wouldn't always and somehow you had to navigate the icy streets and lads throwing snowballs, sometimes with stones in and the fear of falling was terrible, I really hated it then.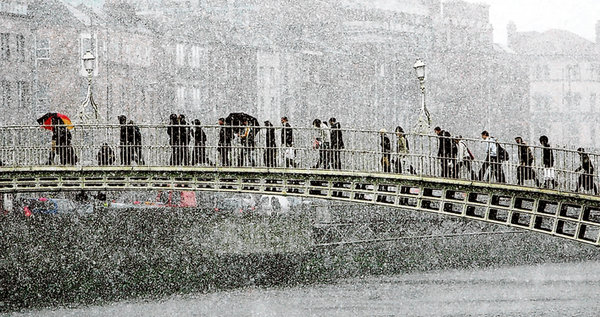 Time moved on, I moved to Dublin and in all the years I lived there it only snowed once.  It was the year my daughter Shaylyn was born and I found a new reason to hate it. The way it can trap you.  My version of a walk during this time was to stand right outside the front door with my back pressed up against it so I could listen for the baby, get air and not slip, the beginnings of multi-tasking.
Any love I'd ever had for snow had well and truly left me when in 2009 and again in 2010 we had two of the hardest, coldest winters in living memory complete with proper thick & powdery snow.  The country was completely unprepared and unable to cope.  Everything came to a standstill, schools, businesses, no one could function.  The roads, especially country roads like ours were treacherous.  It was awful not to be able to walk or go anywhere safely.  The little things you take for granted…
Somehow in spite of all this snow remains beautiful.  It adds magic and mysticism to every scene, it adds romance to romance, such is its power, but please don't stick and please don't stay…
---
---