Are we in Lent now?
Oh yes silly question, after all we had pancake Tuesday didn't we!
Back when I was religious I used to love Lent  though not for reasons you might think…
For a long time I thought being a nun would be CLASS but that was probably because every guy I knew was a complete… eejit, with the exception of course of MacGyver and Dad and naturally the world seemed mad, being a nun a grand escape…plus I loved the outfits…the old ones, strange one.
Mass in Lent was bliss to me an early bird, up before the world had stirred, abreast, ahead, on top, akin, February frost, winters parting grin.
School misery seemed far away and less a threat at break of day
Me, I was ahead, on top, an hour no one could catch up and that would put me miles away, ahead of games and nasty play.
February you lovely thing, white & cool, a new begin and here is where I'd love to stay in beauty that is break of day…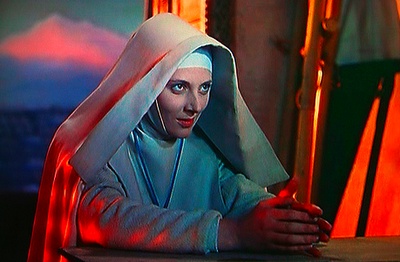 ---
---