Autumn In The Lane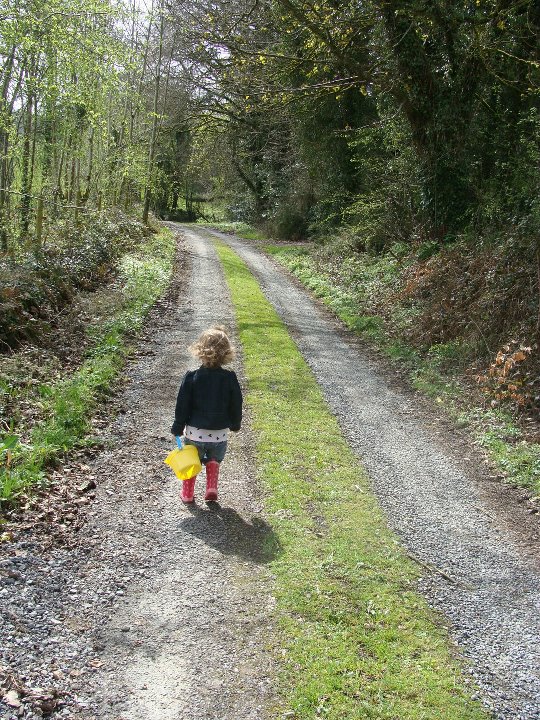 Even in a person
most times indifferent
to things around him
they waken feelings
the first winds of autumn
                      (Saigyo)
Like the flick of a switch its autumn and I'm in love with my wild lane.
Sometimes it feels like we don't get 'proper' seasons but in the lane, seasons are keenly felt.
Saoirse spotting fallen leaves, ripening blackberries and damsons in the hedges declared, 'Mammy, its autumn now you know!'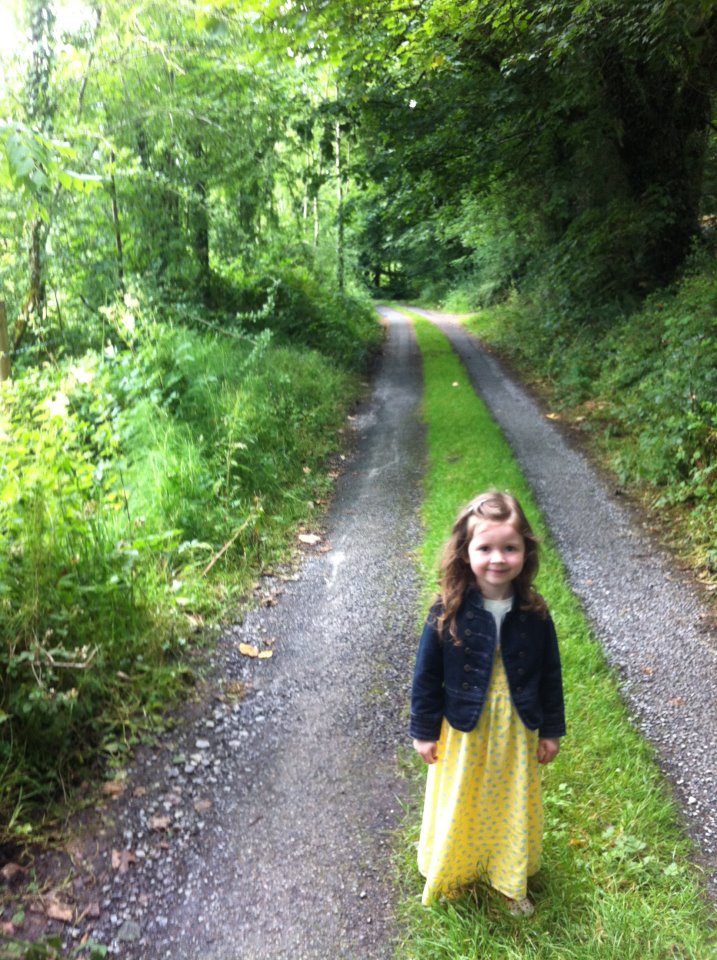 Every day since is filled with longing for the day she can fill her bucket, my pockets and several corners of the house with fallen chestnuts as she did last year.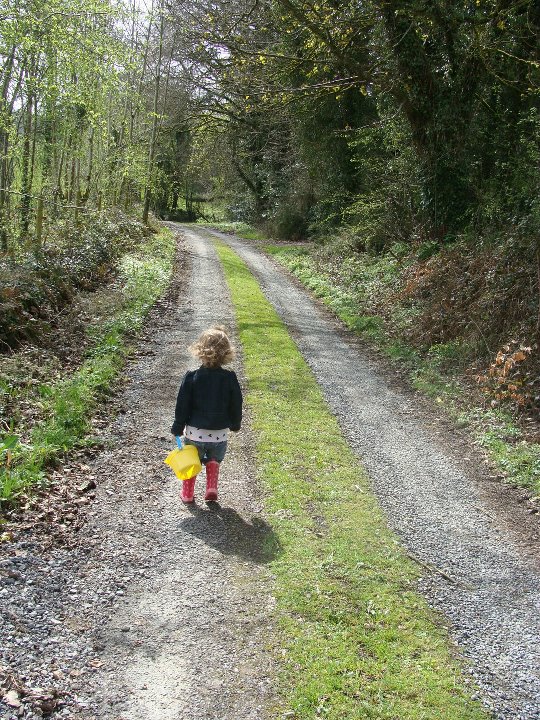 Ever since she could walk alone I've taken pictures of Saoirse in the lane, toddling on ahead of me in the great cavern of trees, in all kinds of weather, in the dawn or the gloaming and all the colours of the year.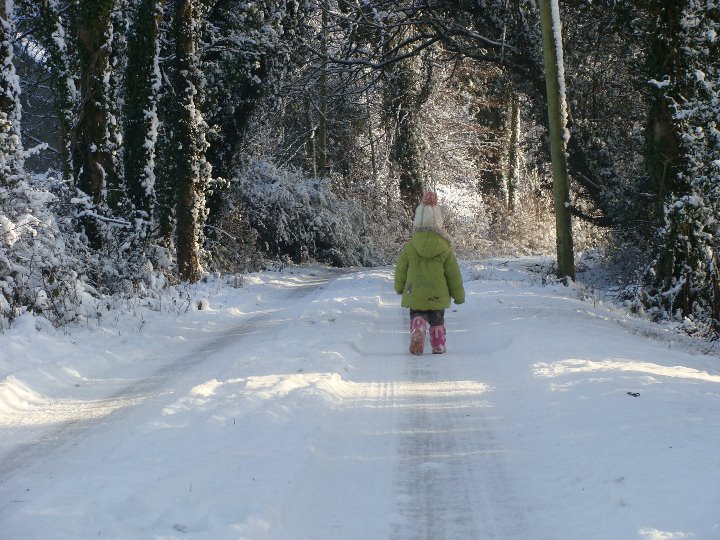 So it occurred to me that a nice idea would be to make a photographic record of the girls in the lane, a record of their growing and their going as the seasons turn into years.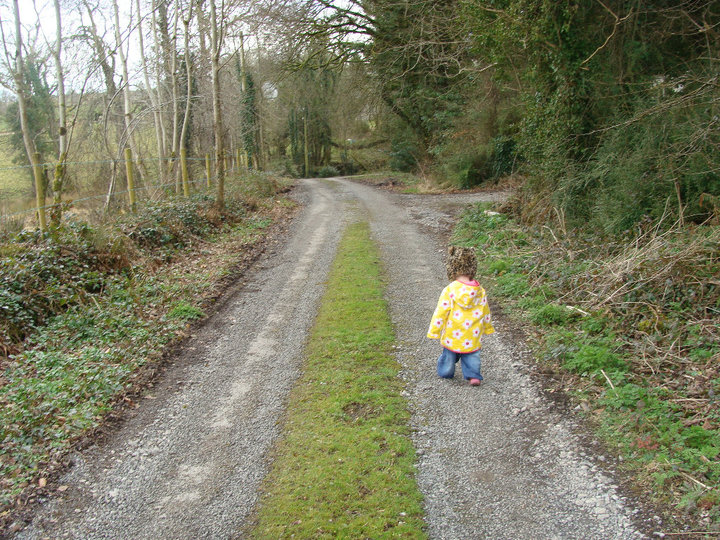 I'm starting officially now, in the first winds of autumn…
---
---