#Banshee The New Book is Coming…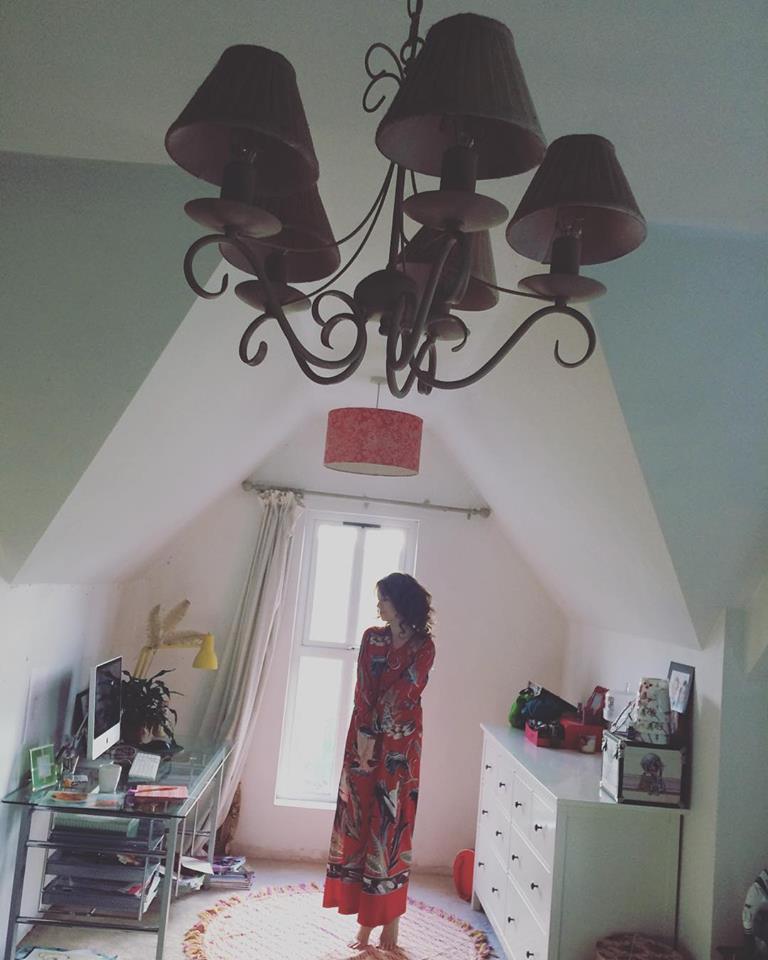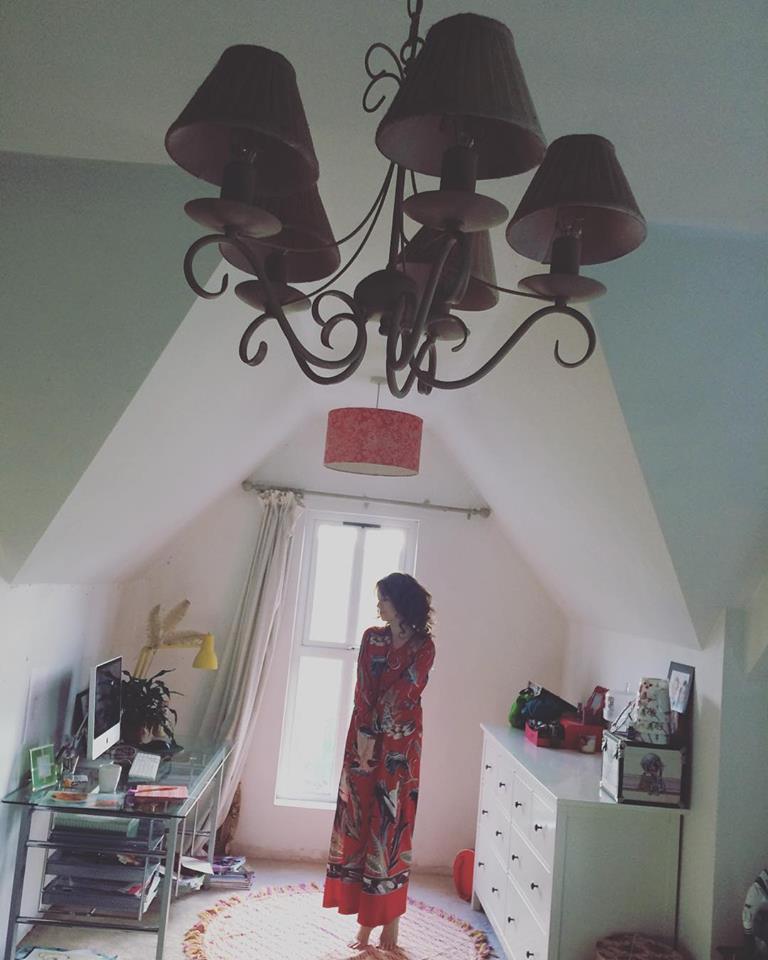 If you follow me anywhere else you already know we've had a rough few weeks here at Gilheaney/Barry HQ. First my sister-in-law Lisa Gilheaney, who's expecting, and her son Cuan, aged two, and my Dad, were all hospitalised within a few weeks of each other, in a flu/virus melee gone mad. Complicated for Dad by Parkinson's, and the nurses strike to be honest, though I fully support that.
Somewhere in the middle I fell ill for a few days, and then Sadhbh became very ill. So after a flying start to the new year, and the new book, everything ground to a halt.
And truth be told I was too busy to be fretting.
But no sooner had all calmed down came the crash, exhaustion, and a kind of despair. Acute awareness of time. And the need to get back. And the grave impossibility, of doing just that.
Time spent in Sligo General took its toll and so the weekend was spent 'relaxing' i.e. going mad but too tired to do anything much about it.
It was in one such moment, having keeled over, that I took to paper and pen.
One of the zillion things I'd been thinking about was the title of the new book. And I thought, I'll have a brainstorm, I'll just write down anything that crops up.
Before long I wrote the word BANSHEE and knew it was right. Everything just seemed to click into place.
Here's the post in case you missed it, or jump to the end for my update!
…
'So excited to introduce the new title of my forthcoming novel BANSHEE. Formerly known by its working title 'Fever.' A modern gothic adventure set in Ireland's famine years.
The third book will be CHANGELING. How perfect is that? Three books, 'CAILLEACH,' 'BANSHEE,' and 'CHANGELING.' Each book can be read as a stand alone, or as part of a series.
…
Nora Cleary is a rebel who becomes an outlaw. Leader of a local branch of notorious Ribbonmen, a secret society fighting for the labouring classes.
x still no name yet! Cleary is a famed healer who along with their aunt Rebecca also cares for the farm and the people who live in the shacks on the side of the mountain.
Seren Cleary is a witch and seer who foresees the famine. She wants the family to leave, go to America. But they are bound to the Cailleach, spirit of winter and the land, and bound to stay. So they will fight. Against the famine and the English, for the people, for survival.
…
It's 1845 and the Cleary's are the only landowners left in Ireland not paying tithes to the English. They live in a wild remote place in a house that's been there longer than memory. A house that is feared.
Every year they hire out some of their land to the labouring classes in a system known as conacre. In return, the labourers help with any work that needs doing.
In most cases people construct a small shack on the land they've hired, then take to the road between seasons. But the people who work for the Cleary's live on the mountain year round, on common ground. The women take care of them, their health, their children. And so they are fiercely loyal to them.
But the system of conacre is under threat in 1845. Farmers can't get good prices for crops and are switching to livestock. When a new English law does away with commonage the local landlord sends his agents to erect ditches, all of which are duly knocked by Nora Cleary and her men.
When he learns of all these people living on 'his' newly acquired land, rent free, he orders his agents to clear the mountain of this vagrant community.
But the agent is fearful.
He tells of the Cailleach, and the Cleary's. The landlords son, intrigued and amused by the story, offers to investigate.
When word gets out of the Cleary's predicting a famine people are disdainful, angry, then scared, and finally, they want the women to stop it. But they can't.
Meanwhile the women prepare, for the fight. It's a fight that will tear the family apart, that will bring the full might of the landlord upon them, and make Nora his mortal enemy. On the run with her beloved horse Dubhdara, and her childhood friend and comrade Rory x.
Meanwhile on the home front, Seren and the others will fight the worst ravages of the famine in a place without food, without help, and it seems, without hope. Will their particular skills and preparations be enough? And In this place and time, against impossible odds, can they make it?
This is a book for fans of strong women, adventure, wild nature, Irish history, and all things gothic, from romance to atmosphere. With touches of magic.
So what do you think?!!!
….
In other great news my Dad is well and home again. Thanks everyone for your kind wishes. Today I've been reading through my draft of BANSHEE and picking up the threads ahead of a fresh start tomorrow morning. I can't afford to waste Monday on getting back in.
It's been three weeks of mostly sickness and hospitals with barely a let up. 2019 is testing us and I fully intend to pass that test!
I've reviewed what's left of the month, newsflash – very little. I'm on 21,194 words. Planning on hitting 50,000 by February's end. Hope your Sunday is inspired and cosy. Have a wonderful week out there, xo Jane. ?
PS If you haven't read it yet my novel #CailleachWitch, a modern gothic mystery set in 60's to 90's Ireland is available in paperback and eBook from Amazon. Also at Eason's in Cavan, and Mulvey's, Carrick on Shannon. If you have read it PLEASE, PLEASE, PLEASE, leave a review!'
….
That my friends was last weekend. It's taken a lot of effort and hours plus 2000+ words a day, but I'm back. Current word count 27,494
AND I have a name at last for the third sister. Drum roll please… it's Laura. Not sure what my sister Laura will think of that!
Looking ahead I'm going to Dublin on Friday. That's something I should be looking forward to but the truth is there's a part of me would just prefer to keep going now. Such is the way of it.
Hope you're all well and happy.
xo Jane
PS Are you on Instagram? It's lovely. If you'd like to follow me there I'm @janegilheaneybarry
---
---