Beautiful Fish Parcels in Coconut & White Wine
I know a lot of people have issues with handling and cooking fish, I used to be one so I understand.  Over the years however I enjoyed eating it more and more so eventually I had to start cooking it for myself!
This little recipe for 4 people is so handy with amazing results,  I hope you like it : )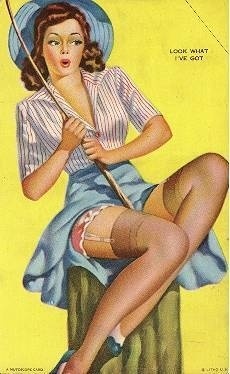 You will need…
Fish fillets, any kind.  I used sea bass but you could use hake, cod, salmon, anything…
Veg, I used chopped courgettes, tomatoes and red onion but you could use grated carrot, spring onion, mushrooms, white onion, leeks, peas….you get the idea!
100 ml coconut milk, 100 ml white wine and the juice of one lemon and chilli flakes
8 squares of tin foil, large enough to 'tent' around your fish/veg/sauce mixture.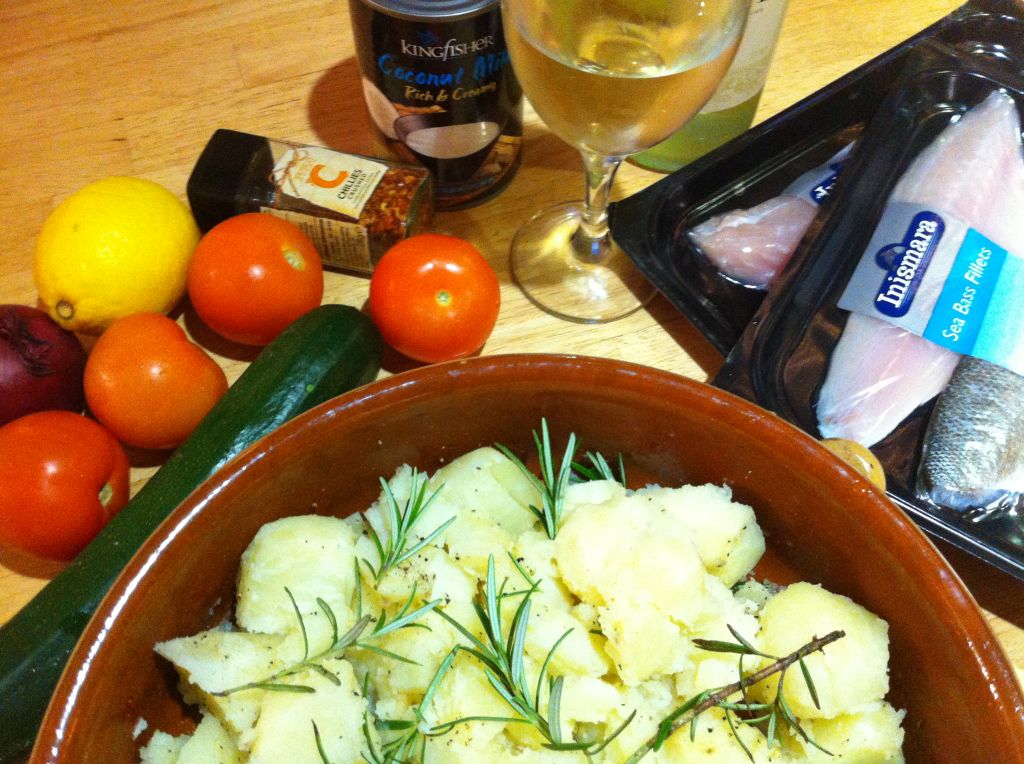 Now thinking about what to serve with this I boiled some chopped potatoes for 15  minutes, drained, allowed to cool and then roasted in olive oil, salt, pepper and rosemary (you can use fresh or dried) for 40 minutes.  In the pic above the potatoes are ready for the oven.
However you could add some sliced parboiled potatoes or cannellini beans to your foil parcel and have everything together in the parcel, it's up to you!

First things first preheat your oven to 180 & cut and layer your sheets of tin foil, two squares per parcel…
Chop the veg and in a jug mix the coconut milk, wine, lemon juice & black pepper…
Arrange the veg on the tin foil and sprinkle with chilli flakes (leave these out if you don't want a kick)
Lay the fish fillets on top of the veg and then pull up and overlay the sides of the foil until you have a bowl shape. Pour in the liquid mixture…

Seal the top of the parcels by folding over and scrunching the top making sure there is plenty of room for steam to move around inside i.e. don't scrunch too close to the fish.
Bake at 180 for 20 minutes and eat straight from the parcel or pour onto a plate if you prefer.
'Il pesce vive nell'acqu, e deve affogare nel vino.'
'Since fish thrives in water, it must be drowned in wine.'
Italian Saying
---
---