Beautiful Veg & Potato Bake
Here is a simple and delicious veg and potato bake that I promise absolutely anyone can make and everyone is sure to love.
I used potatoes, 2 red peppers, 2 red onions, 2 courgette and 4 cloves of garlic but you could use any veg and vary the amounts according to what you have and how much you want to make so it's very flexible. It tastes even better the next day so make extra if you can.
Begin by oiling a large oven dish with extra virgin olive oil then add sliced potatoes and sliced cloves of garlic.  Season well.
I added sliced courgettes next followed by peppers…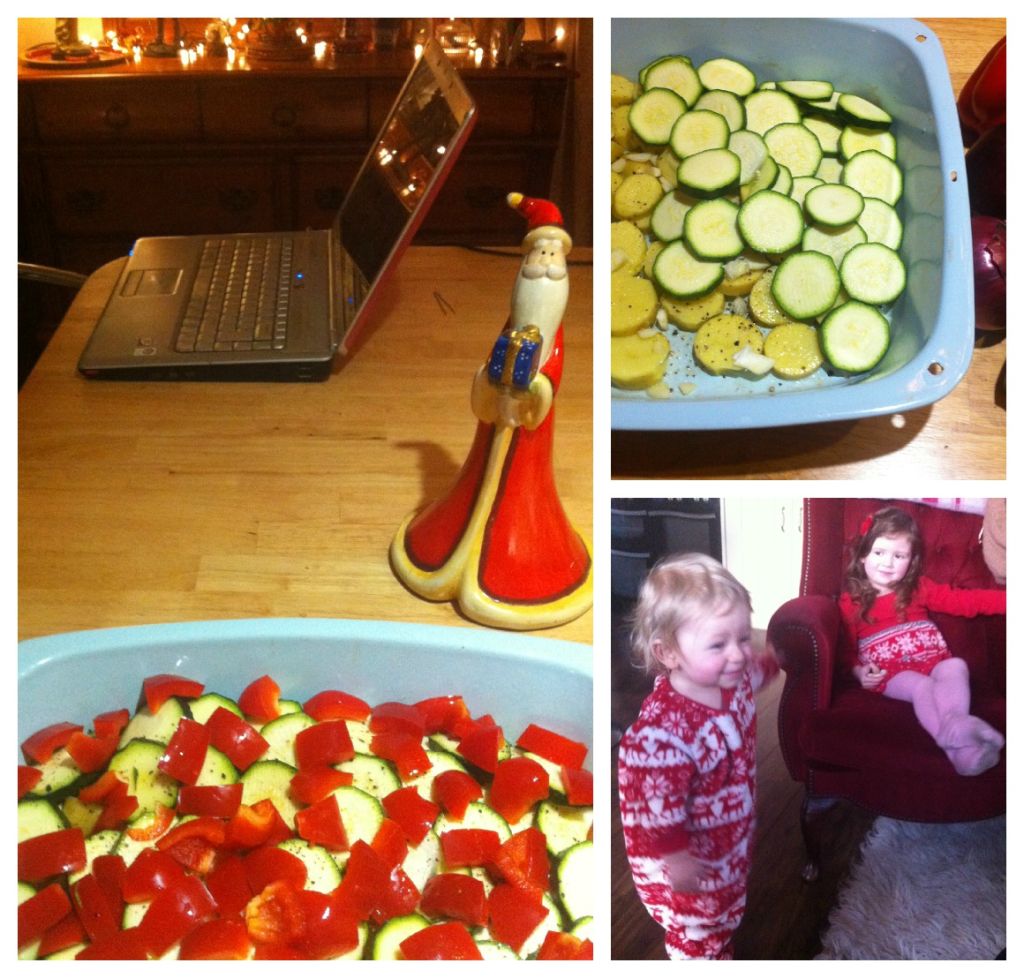 Make sure to season well with salt and pepper between each layer, lots of seasoning.
For the final layer of veg I used red onion after which I added a good sprinkling of oregano & thyme.  You could use just one of these or mixed herbs instead if you wish.
Next add 250g of Passata (or a tin of tomatoes) and 150ml of extra virgin olive oil.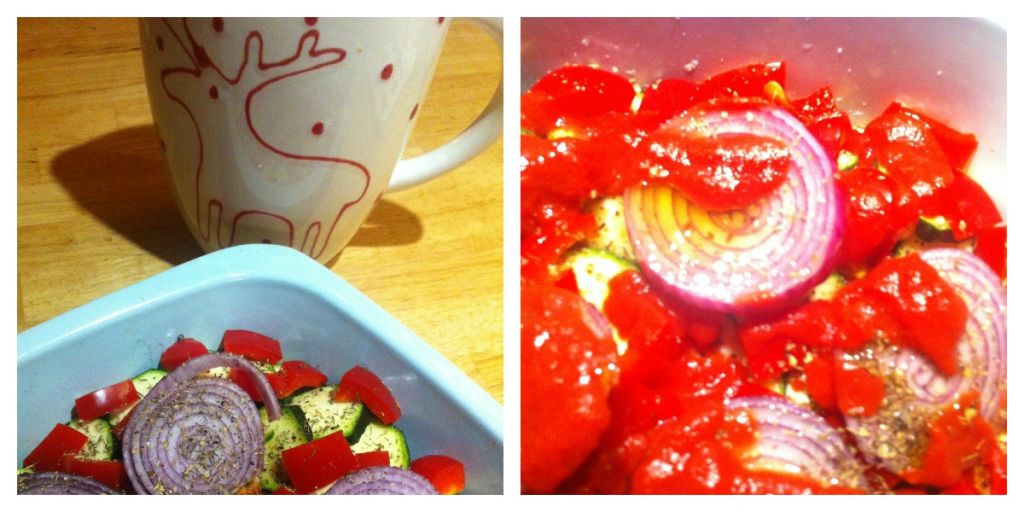 Season again and cover the dish tightly with tin foil. Roast at 200 c for an hour and a half.
After one hour I took it out for a little look and gently spread the passatta around a bit more before putting it back in the oven for the final half hour.
You could serve this with chicken, turkey, ham, bacon, fish, crusty bread or on its own.
Let any leftovers cool completely before putting in the fridge for the next day when you can reheat or eat cold.
I think you will love this plus it's a brilliant dish to make if you're feeding a lot of people as you can make it a day ahead and bring the dish to the table for everyone to help themselves : )  Do let me know if you give it a go…
---
---