Beef & Guinness Stew Birthday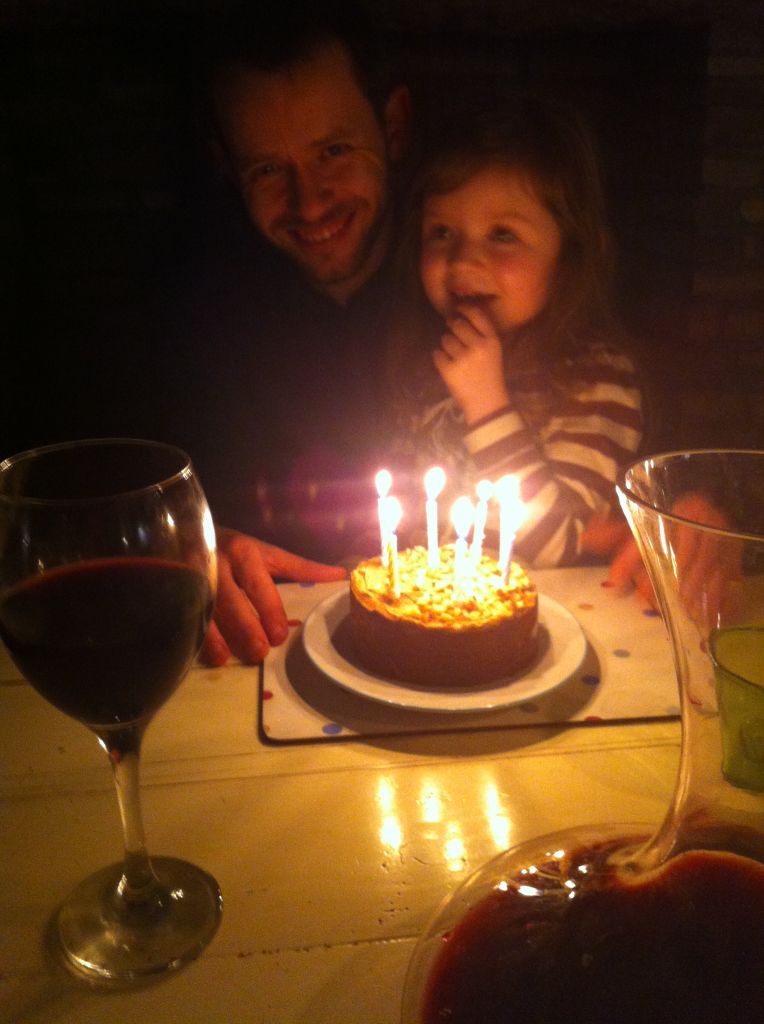 Today is Adrian's birthday so dinner being his choice he went for my fragrant and mouthwatering Beef & Guinness Stew, a one pot wonder infused with hugs, cosiness and a sense that all's right with the world.
This is so simple… all the chopping is a pain but if he wasn't at work he would have done that part for me.  As it was I was a chopping fool all afternoon.
This is the saucepan… half full…eventually I filled it.  When I make a stew I want to get two days from it if I can.  But I'm getting ahead of myself, lets go back to the beginning and yes you can make this even if you've never done the likes of it before, I promise you.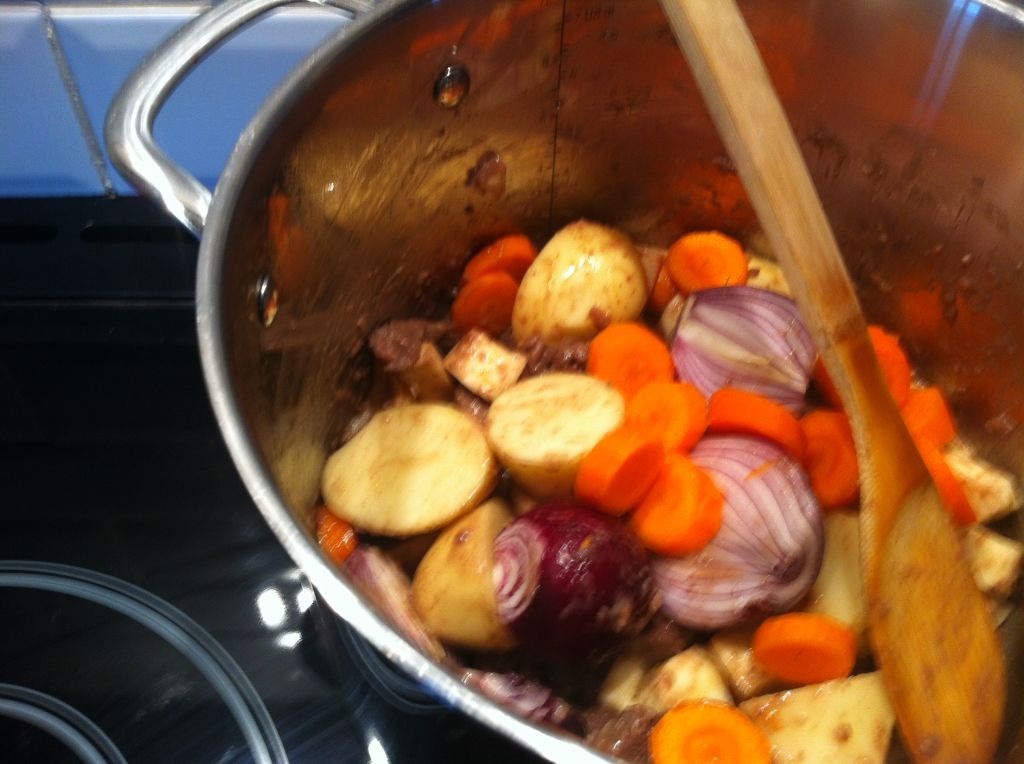 This is what you need…
Lean steak, cubed
1 cup of plain flour seasoned with salt & pepper
2 garlic cloves chopped
A mix of veg such as potatoes, carrots, onion, parsnip & celery
1-2 cans of Guinness (stout)
2 bay leaves & a mix of fresh or dried marjoram, parsley & thyme
4 tbsp of extra virgin olive oil
This is what you do…
Toss the cubed meat in the seasoned flour and brown in the olive oil & garlic in a large saucepan.
Add the veg and stir briskly for a few minutes
Add the Guinness, herbs and top up with water, if necessary, to just about cover
Bring to the boil then cover and simmer for two and a half to three hours (add more water if you need to)
Leave the room and walk back in so you can faint with pleasure at the gorgeous aroma…repeat…repeat, stir & repeat.
If possible arrange a bitterly cold winters evening, an open fire, a good bottle of red wine & serve…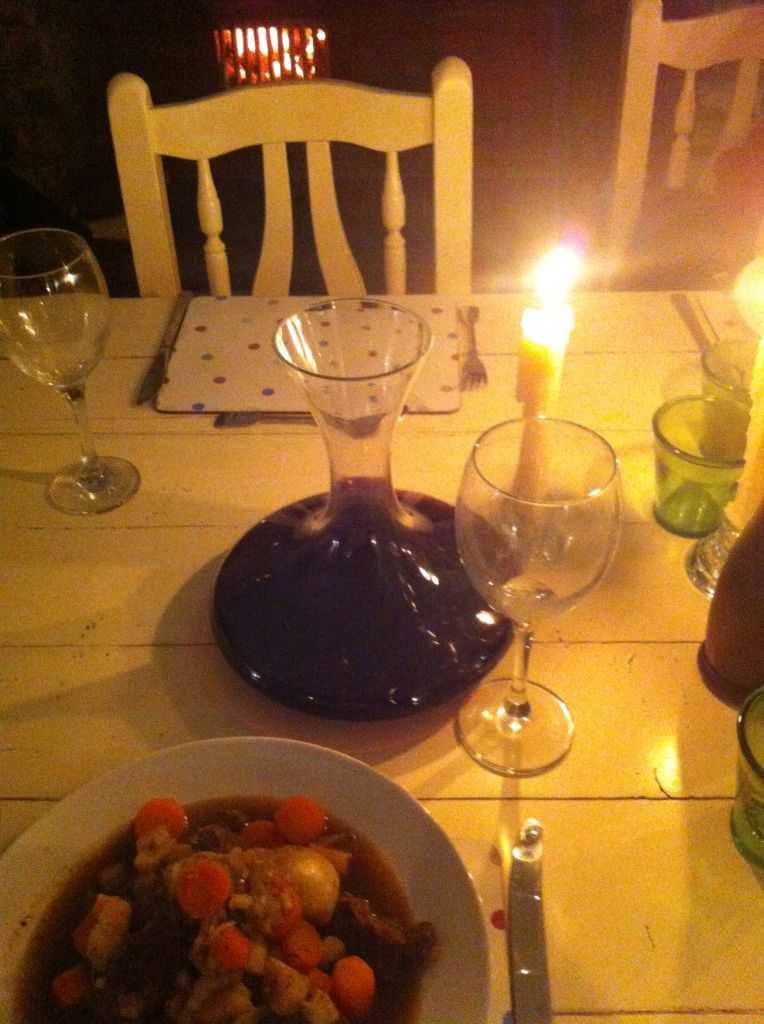 This is rustic fare at it's very best…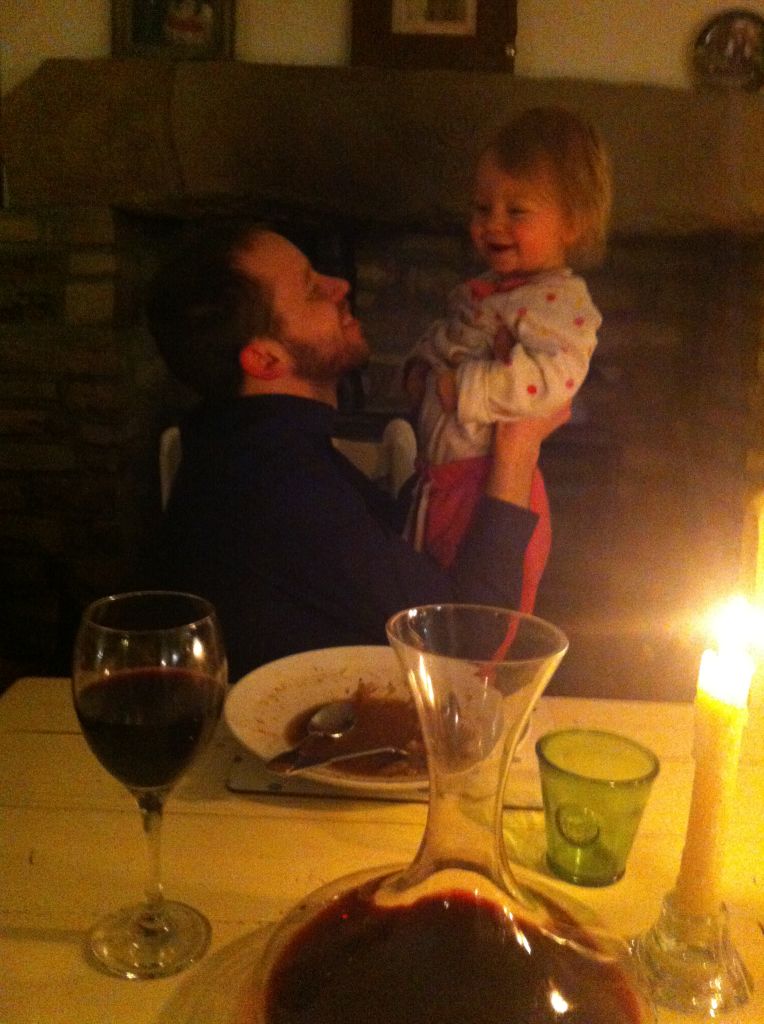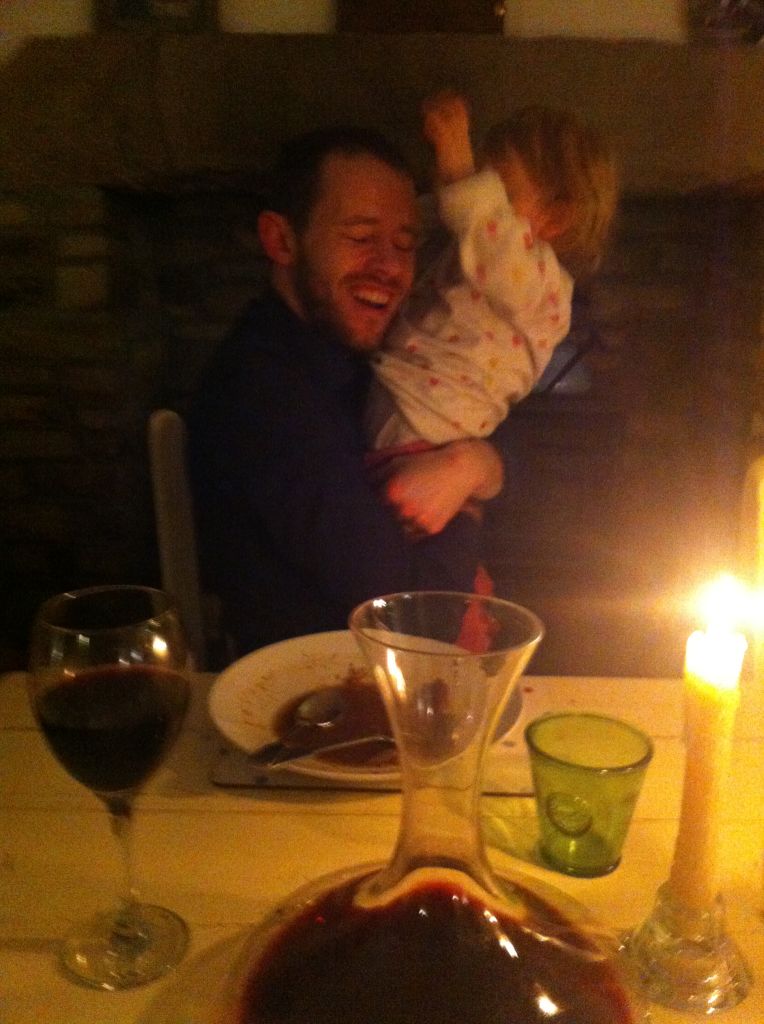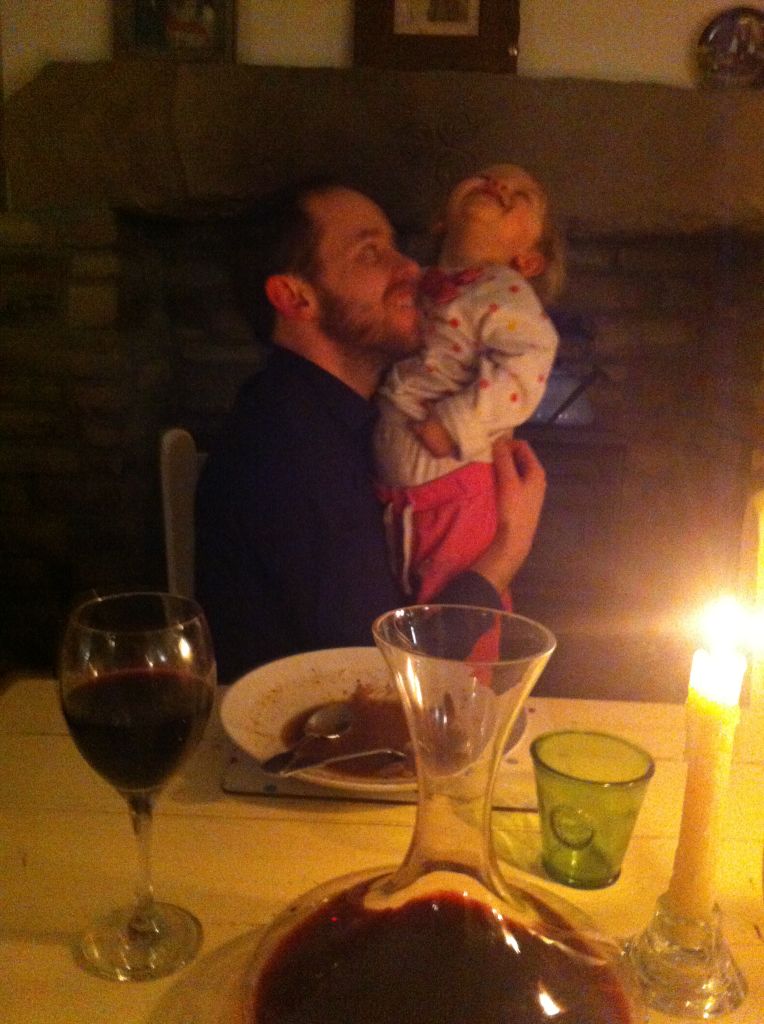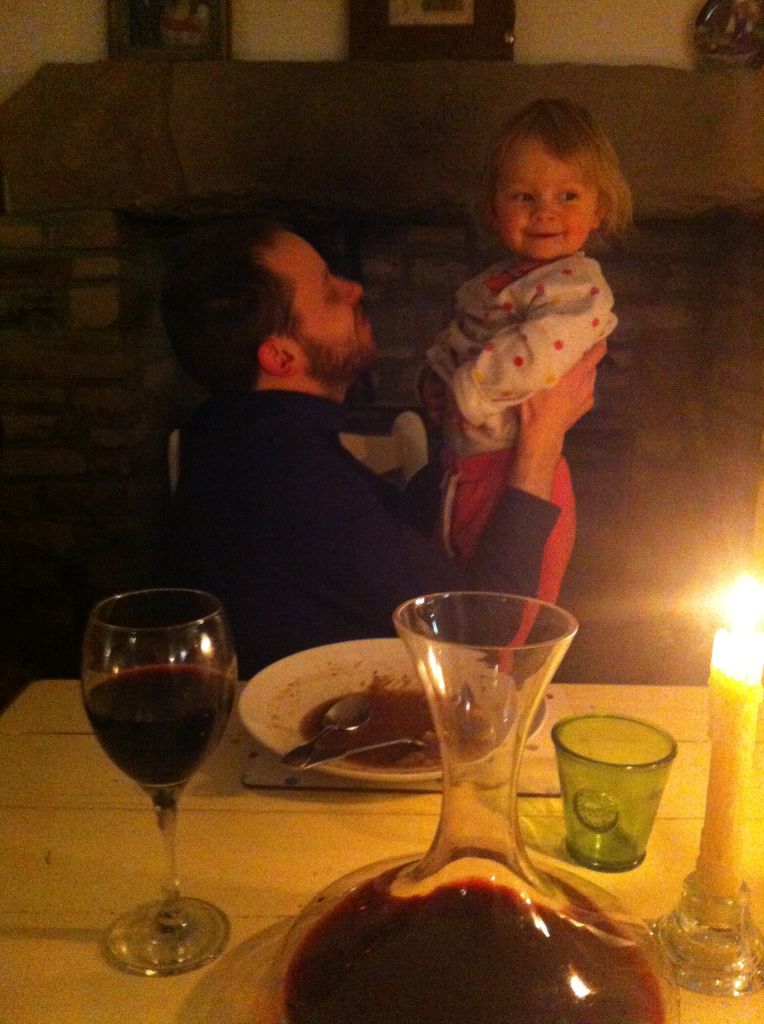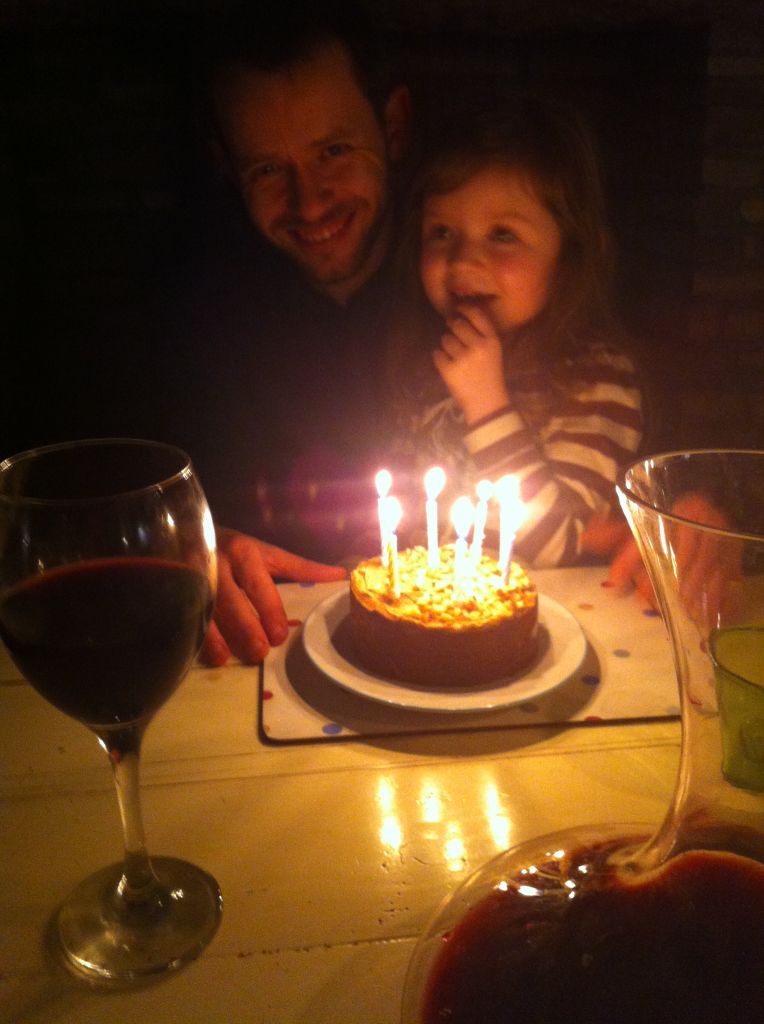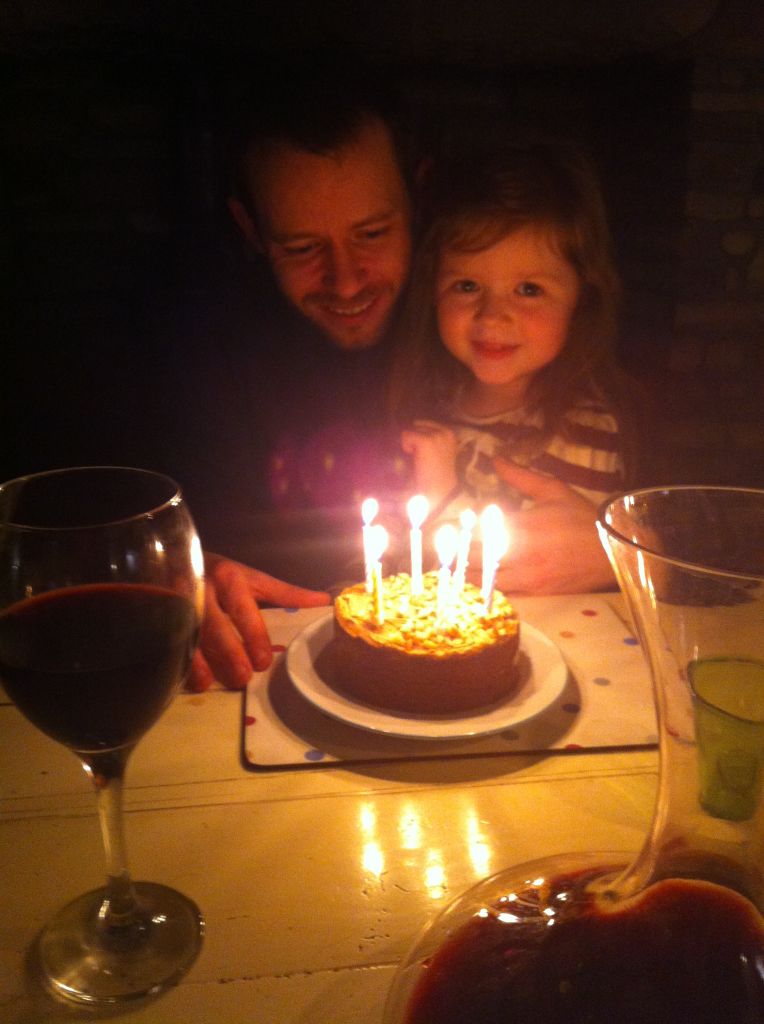 Happy Birthday Honey x o x
---
---