'Before the World was Made…'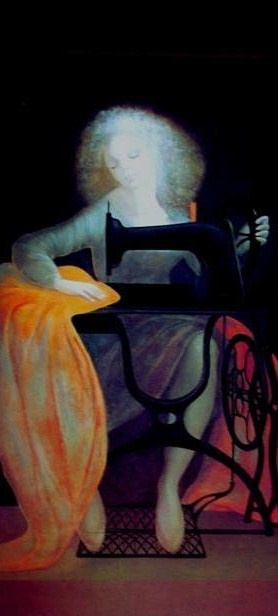 "If I make the lashes dark
And the eyes more bright
And the lips more scarlet,
Or ask if all be right
From mirror after mirror,
No vanity's displayed:
I'm looking for the face I had
Before the world was made.
What if I look upon a man
As though on my beloved,
And my blood be cold the while
And my heart unmoved?
Why should he think me cruel
Or that he is betrayed?
I'd have him love the thing that was
Before the world was made.
― W.B. Yeats
This haunting and lesser known Yeats poem has blindsided me this week. What do you think of it? What would it mean for you?
I've been thinking a lot lately about my voice, how much of it is mine? Do you ever wonder if you're speaking in your own voice? 
I've been thinking too of how my energy, or spirit, has outgrown my body. I've opened a door and I'm not sure I can contain me now, not that I ever could.
More than anything I want to speak in my own voice, without thought for how it sounds or what it looks like. I'm working on it, 'I'm looking for the face I had before the world was made.'
"Be wild; that is how to clear the river. The river does not flow in polluted, we manage that. The river does not dry up, we block it. If we want to allow it its freedom, we have to allow our ideational lives to be let loose, to stream, letting anything come, initially censoring nothing. That is creative life. It is made up of divine paradox. To create one must be willing to be stone stupid, to sit upon a throne on top of a jackass and spill rubies from one's mouth. Then the river will flow, then we can stand in the stream of it raining down."
― Clarissa Pinkola Estés, Women Who Run With The Wolves: Contacting the Power of the Wild Woman
'I'm looking for something that outside of me isn't as good, doesn't exist. Only I can create it but I am poorly equipped. But if I don't try I just might go insane, this is my challenge, all the things I contain.' – Jane Gilheaney Barry
Painting: Leonor Fini (Argentine 1907–1996) [Surrealism]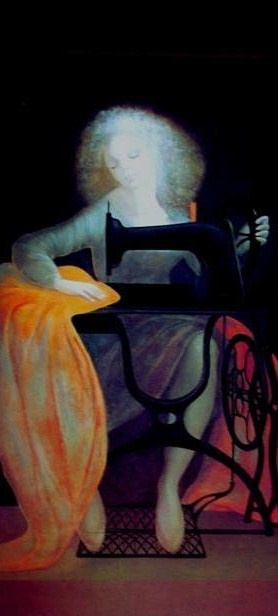 My green dress is from Oasis, my blue earrings are from Tiger, tiles are from… I can't remember, Cavan I think… xo Jane
---
---