Best & FREE Life-Changing Present for Children this Christmas…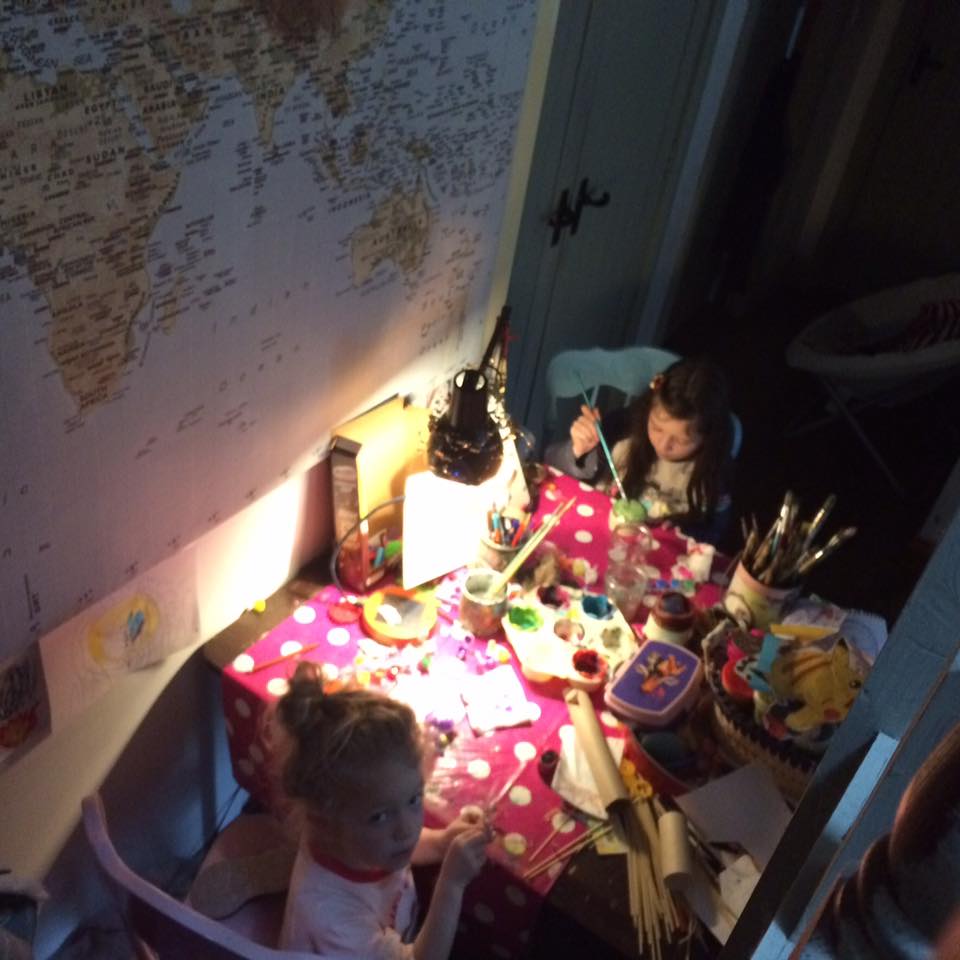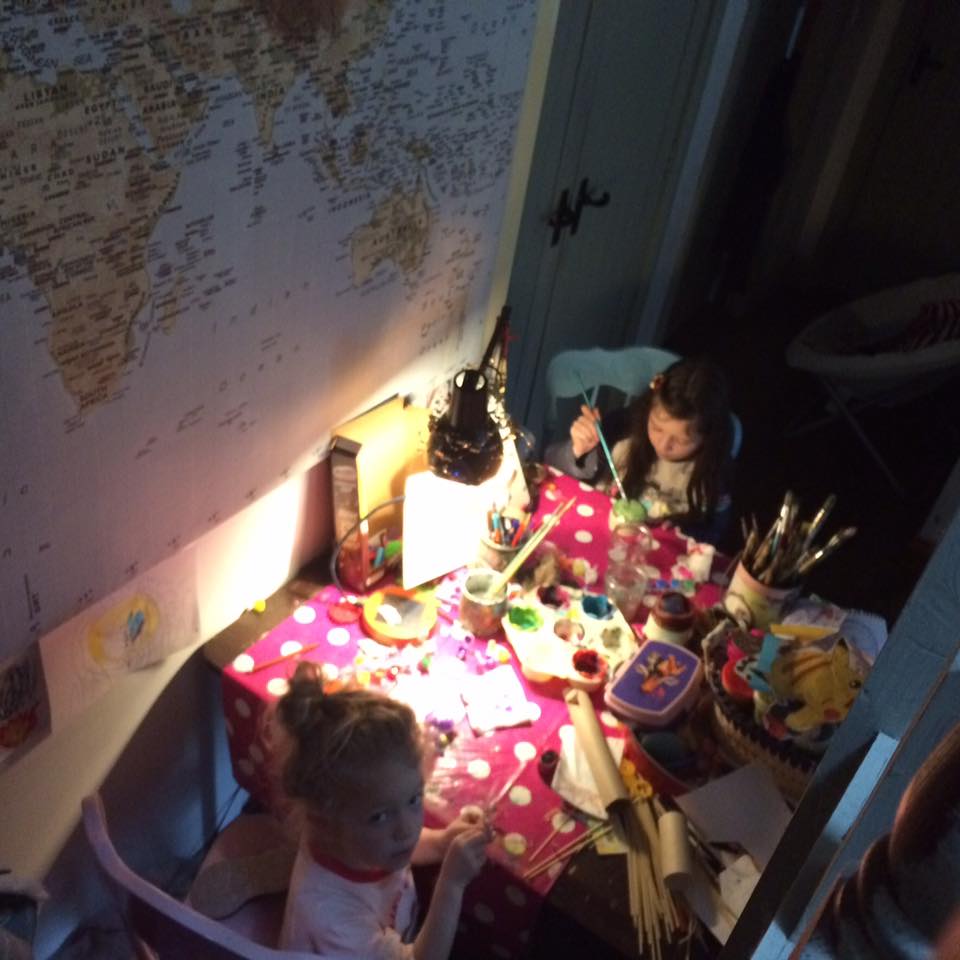 One of the best and most simple things we've given our children, that I believe will stand to them in life, is the art table. Ours is already a creative household but creating a dedicated space for art and making has still been a game-changer. One that surprises me, everyday. I don't believe you can buy your children anything to compete with the value of things you can give them for practically free.
The idea is simple, a space, a corner, a table, where they can do whatever they like. I tidy it up once a week or so, like when we can't see it, but in general I pack it with stuff, egg boxes, tin foil, toilet roll holders, glitter, glue, boxes, paint, stickers, you name it.
We have an unspoken rule, what happens on the art table, stays on the art table.
I don't mean it doesn't move around the house. I've had Sadhbh's latest science experiment, a bottle of blue suds, by the bed for days now. No, what I mean is when I see the soap or toothpaste, or some flood or other, I ignore it. Yep, just walk on past. That's the great art table secret. Dedicated 24 hour space, free reign, supplies, free expression, and turning a blind-eye. It is a source of deep happiness, imagination, and free expression. The mess is mostly contained-ish. But having a dedicated space means less set-up/clean-up timeb overall because it's always there. And the limits? Well there aren't any. And that's kind of the point.
Space can be an issue but children are easier pleased here than adults. Ours is under the stairs, so it's dark, I have a good bendy lamp, and an old table of my grandmother Madge's with an oil cloth on top. I know she would have approved.
Last night I visited my brother. Tripped over the lane in the pitch dark, pyjamas and wellies. Meanwhile Adrian made popcorn and planned to watch a movie with the girls. But when I asked how it went he said they watched about twenty minutes before going to the art table. He never saw them again after that, lol! I just find that wonderful. Inspiration strikes, and the channel is there, it's always there, plus we encourage it, we support it. Anything goes.
And as a result they are always making, painting, drawing, inventing, plotting, thinking, dreaming, doing. It's sooo good for them. At nine and six they can write, compose poems and stories, better than most adults I know, are highly skilled at drawing, telling stories, making books, making clothes for their toys, not forgetting those all important science experiments. They are interested in and care about the world. Plus when it all gets too much, which it does with school, home is always a haven. They have a say here. Can do things their way here.
In a world that still doesn't value or nurture the creative spirit I think this is a life changing gift any parent, carer, or grandparent can give. The gift of freedom, with no instruction, no interference. Just sit back, watch them blossom. There's no child, no adult, wouldn't benefit from that. The gift of possibility. No blocks, no rules, no definition, no limits.
So give an art table this Christmas, it's the low cost high value gift, that keeps on giving.
Merry Christmas xo Jane
Ps… I still have four places left on my Vision Board Workshop with prosecco and nibbles, taking place here, at the house, on Saturday, January 6th, from 2 to 5pm. Bring a friend and pay only €80 total, or, if you're a lone parent, pay what you can afford. See my Creativity Shop for more details (tab in the menu at the top of my homepage) Or email me janebarry17@gmail.com
Plus, I have a month long Creative Writing Programme launching this February. Details in the shop soon. One session a week for four weeks, €80 per person, email me if interested janebarry17@gmail.com.
Happy Christmas Week everyone, xo Jane
---
---