Blog Awards Ireland & A Catch Up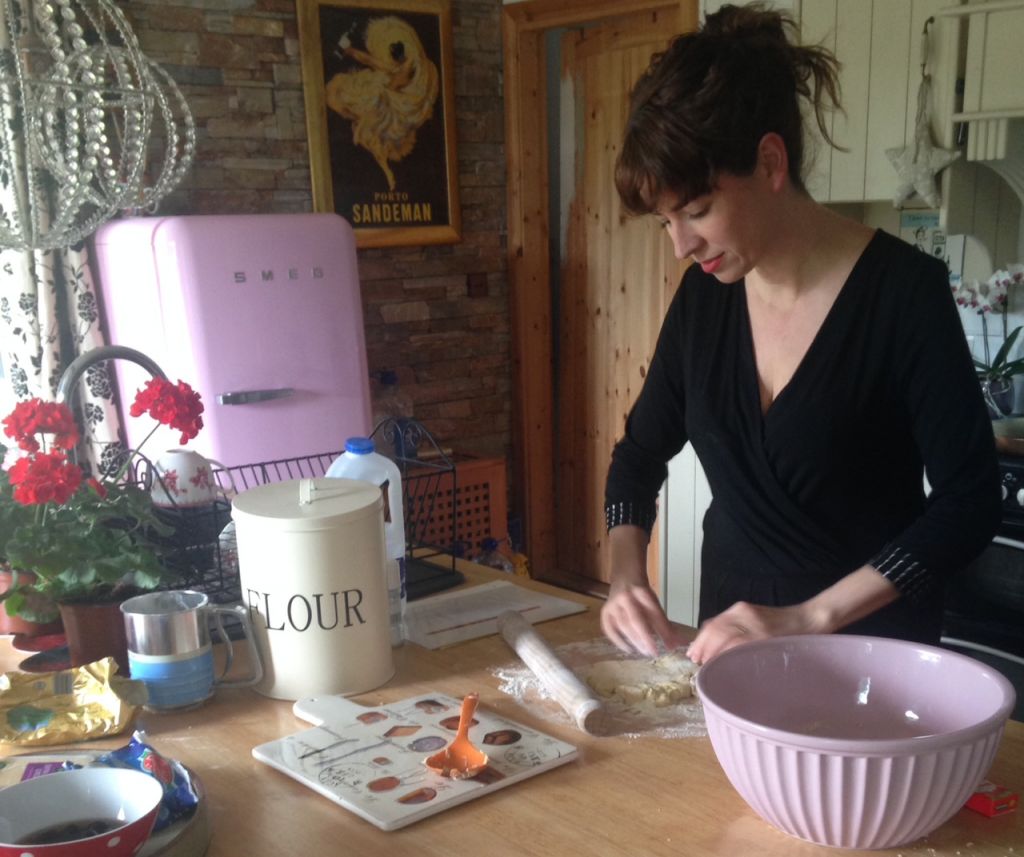 You may have noticed a shiny new badge on my page to your right there, see? Yes that's right, I've been nominated again this year so thank you Blog Awards Ireland and thank you to everyone who nominated me, it's a lovely validation and I really do appreciate it.
I'm nominated in three categories, Best Personal Blog, Best Arts and Culture Blog and  Best Blog Post, isn't that exciting? I had no idea about the arts one until a friend Karen Byrne pointed it out to me! To visit the Blog Awards Ireland website and discover some new blogs in your areas of interest click HERE.
Best Blog Post is open to a public vote with the ten posts securing the most votes going forward to a judging panel. It opens this Friday and all votes of course are gratefully accepted.
The post going forward out of three nominated is my 'Feed a Family of Five for Two Weeks on €100' and I know I can at least thank Joanna O'Sullivan from The Irish Rhymes for nominating that one so thank you Joanna 🙂
All other categories are judged by a panel of judges. Between now and the 25th of August they have the difficult task of whittling the extensive list down to a shortlist and to a finalists list in September ahead of the big awards night in October.
Last year I was thrilled to make the shortlist in my first year of blogging so keep your fingers crossed for me and send good vibes again this year.
Oh look here's that button…:)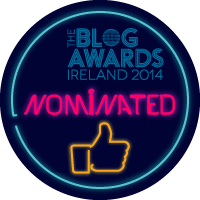 In other news…
The Blog Post You've Been Waiting For…
It's almost here. I'm at the cooking and photographing stage of my forthcoming 'Feed Five for One Week on €???' to be revealed by Monday the 11th of August or sooner if I can manage it NOTE: Apologies but I have to postpone posting until next week as holiday fever took hold sooner than expected!
Much like the post I did last year, click HERE, the focus will be a full week of my delicious, healthy and simple recipes on a teeny budget.
It's the kind of post that takes a lot of time and planning but is really fun to do, after all food is a subject close to my heart. I know a lot of you are looking forward to it and I'm looking forward to sharing more of our family favourites.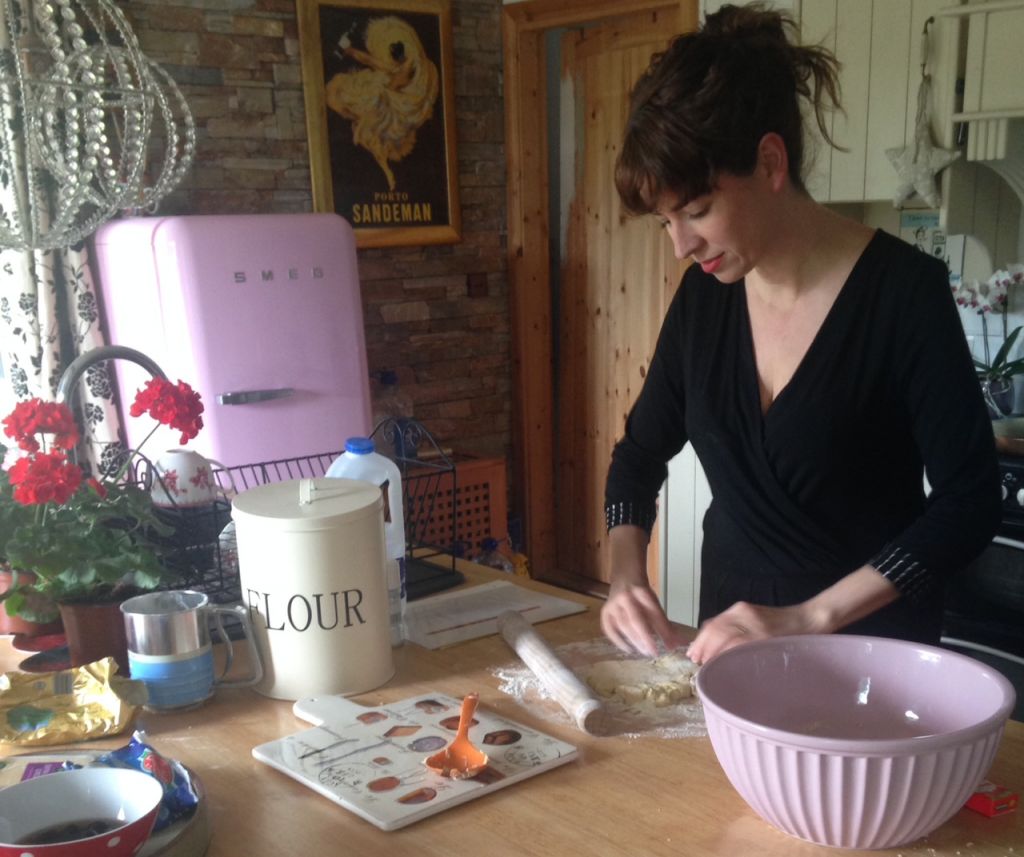 Holidays
Adrian is on holidays from work all next week which also happens to be festival week in our hometown so I'll be taking a break from blogging. My plan is to catch up on dreaming, some reading, lots of walks, tour the countryside, make plans and have fun with Adrian and the girls. My hope is you'll miss me.
My Novel
The novel is on the back burner until September, bubbling away. This is the first time in my life I've looked forward to routine and structure and for the freedom it will give me.
I'm looking forward to having a few mornings a week to myself what with Shaylyn at college, Saoirse at school and Sadhbh at playschool. I can hardly believe it, add driving and it's like a whole new life.
I don't know where that time went by the way.
I've a feeling I'm going to fly through this edit of the book (a contemporary mythic fantasy in case you didn't know) and then I need to start looking at agents!!! Not before I've done everything I can do but you know, when I have!!!
Of course to get to this level of freedom I have one obstacle looming…
Driving
It's going well, it's going really well. That doesn't mean I'm not in terror at the idea of doing the school run, alone, with the children, several times a day. My answer is not to think about it and certainly not to think about how close it is.
I scratched my ankle while driving the other day, a good sign I felt.
Facebook
If you follow me on fb you will have noticed my page is gone wild. It's growing like a forest fire. As I write this it's at 1,480 followers which is amazing and of course I'm delighted. My twitter is also up at 240 which is great considering I haven't fully embraced that one yet.
All of this matters greatly, not just in terms of the blog but for the book. A strong online presence is essential for an author these days so with that in mind I need to keep building these channels and really appreciate all your support, follows, likes, comments and shares. They all add up and bring new people here so thank you.
If you look to the right again you will see the options to follow me on Facebook, Twitter and Pinterest, one click and your're there. If you haven't already I would really appreciate a follow on those and by email. Just scroll down the page and insert your email address in the space provided.
Martha's Looking Glass
Ahead of an exciting announcement from my sister Martha you might like to follow her lovely page on Instagram especially if you have an interest in all things style.
This is another platform I've yet to embrace, I think I have one photo on it.
On the 20th of August Martha turns 30. Her party's in Dublin on the 23rd and I for one can't wait! It's going to be a brilliant night.
Click HERE to follow 'Martha's Looking Glass' and keep an eye on that space…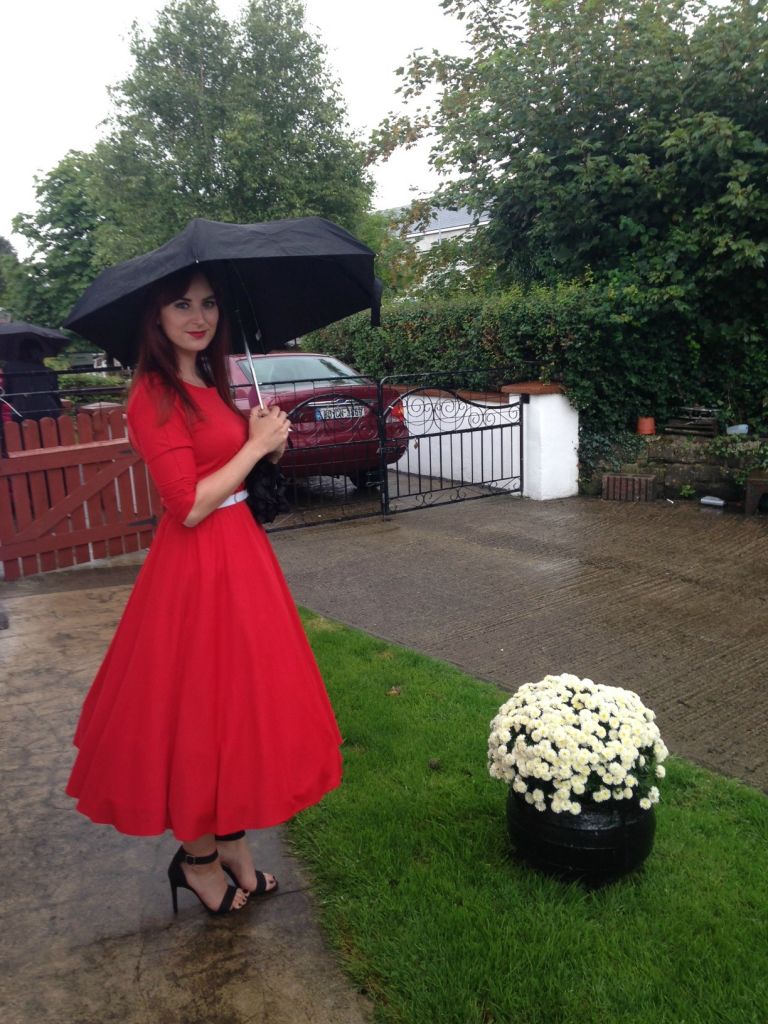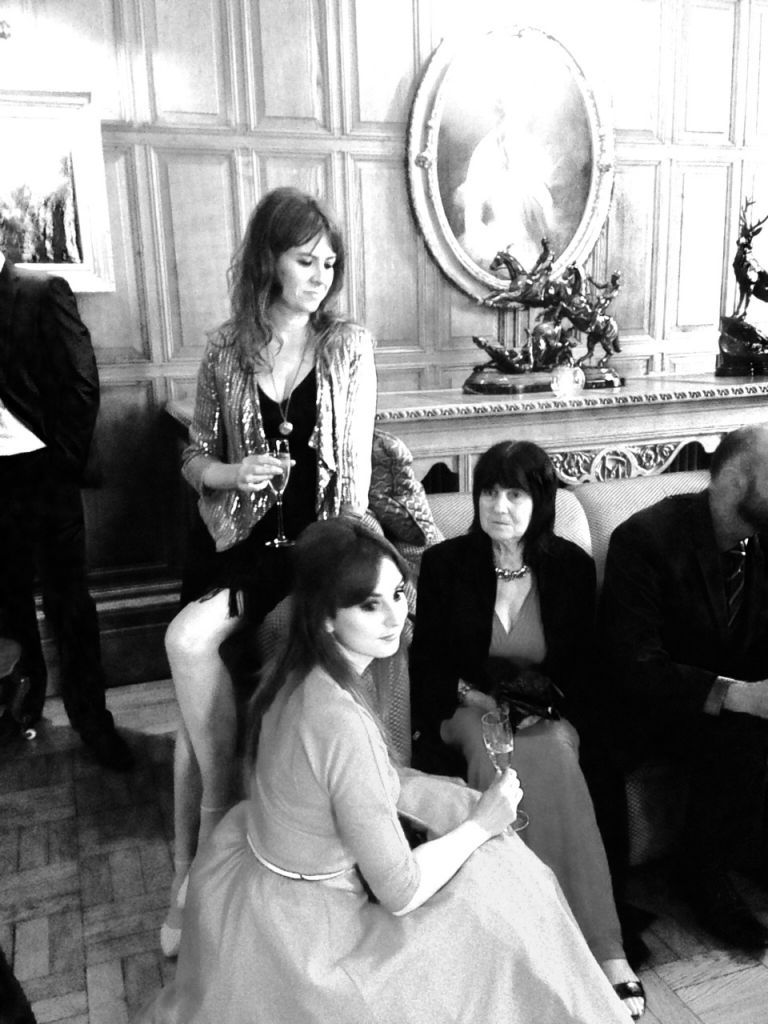 We had a fantastic day at the wedding of a beautiful friend, Elaine Duignan and her partner David Kearney on Saturday. Martha wore a stunning red flare vintage dress and I wore a 1920's style black mini dress with fringing, nude strappy shoes, sparkly jacket and a vintage locket.
Elaine used to sing in our Irish Dance and Music show. She has the most incredible haunting voice, just stunning. Unfortunately because it was lashing rain and because they were serous timekeepers, not hanging round in the church or able to pose outside due to the weather, Elaine! Who knew!
Well it meant I got no opportunity for photos, so disappointing.
Here's one photo taken by a member of the Kearney family. As you can see she looked stunning, very olde worldly and ethereal. 'Fairy Folk,' Martha called them.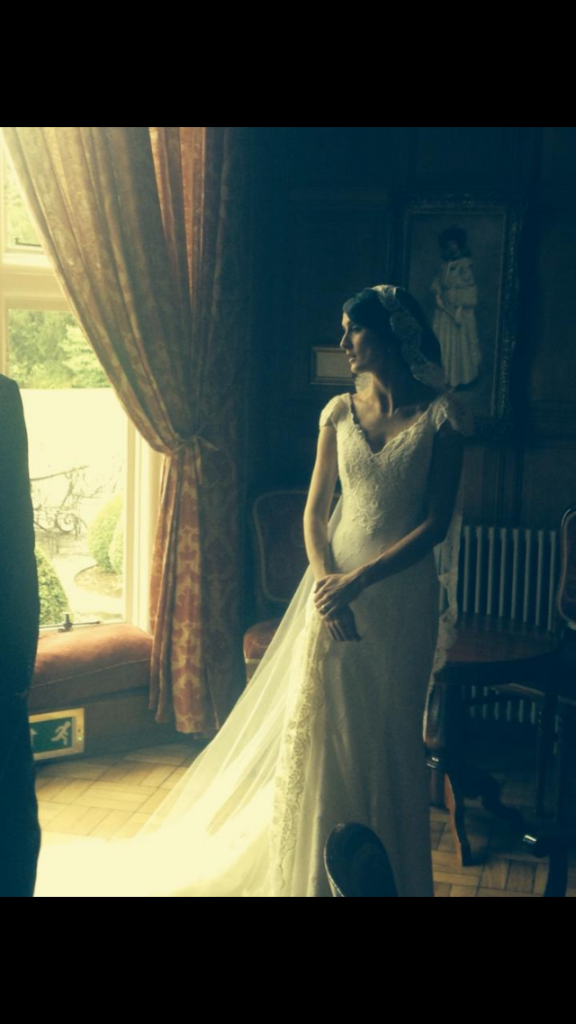 That's it for now folks, just a bit of a catch up really. Take care and chat to you soon ok.
To visit Karen's blog just click  HERE
---
---