Body & Soul Festival – One Family's Experience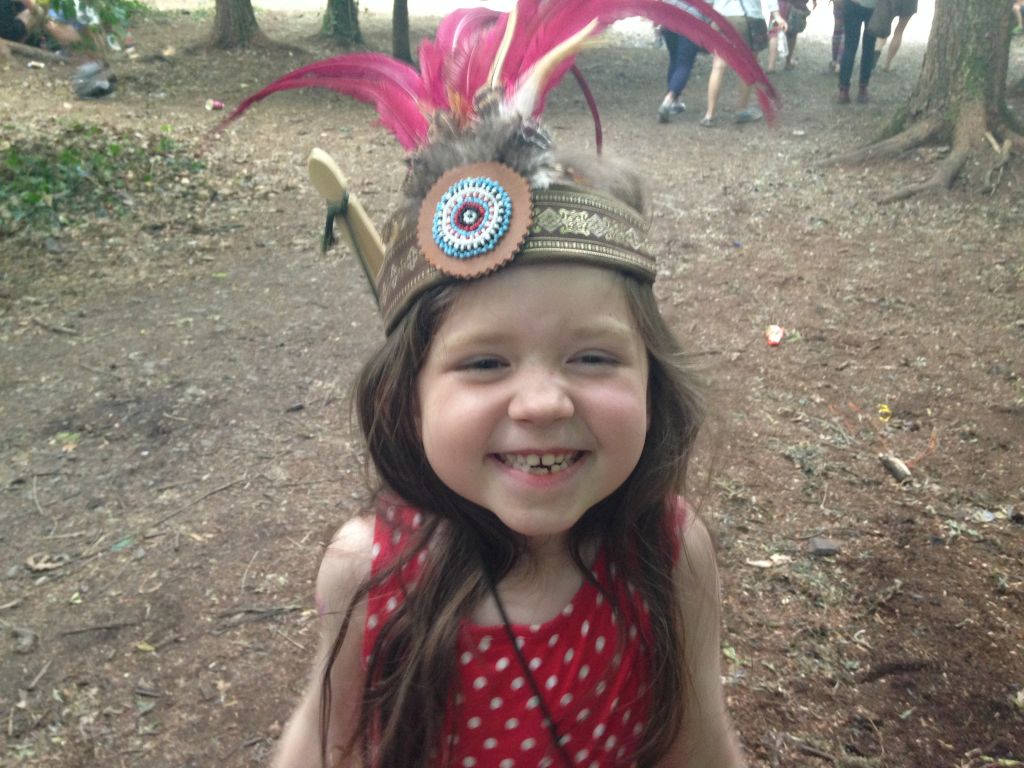 'The best things in life are free; the second best things are very expensive.' 
Chanel and I agree…We're just back from the Body & Soul Festival at Ballinlough Castle, Co Westmeath. Three days camping. Some people were surprised to hear I like festivals, or camping but I refer you back to the quote. 
I love a bit of luxury as much as anyone, great service, beautiful surroundings and five star food, I also love the natural world. Luxury promised doesn't always deliver but nature never disappoints.
I would prefer to sit in my own house or garden or in the middle of a field of buttercups at dusk or dawn, eat my own food and drink my own coffee or wine than sit in some shabby or worse, ugly space. 
'Luxury is not a necessity to me, but beautiful and good things are.' Anais Nin
In booking this holiday we were looking for something different, an adventure, a freedom and magic. It certainly gave all of that…
I suppose it's not for everyone but here was a great melting pot of people and speaking for family camping at Body & Soul, wow! Security and services were second to none. While the general campsites named 'Wild & Free' and 'Peace & Quiet' were choc a bloc we had acres of space and comfort plus pristine serviced toilets and no entry without a family wristband. Family camping is VIP at Body & Soul though I suspect their Boutique Camping area with it's large scale wigwams comes close and certainly looked very beautiful.
Getting in was a challenge, traffic jams and then the long trek from car park to camp site and having to exchange glass bottles for plastic, yes, it's the little things that throw you off when you're a newbie.
Still, not losing our sense of humour was helped greatly by the laid back, friendly staff, and atmosphere. Once in we crashed and then marvelled at the scale of campsites before us, literally acres of everything from wigwams to tiny tents.
Added to this all the bunting, laughter and sunshine, lanterns and luscious green grass. And in the distance a dark forest with plumes of smoke and lights, cheers and music rising, tantalising.
With our tent and gear sorted we ventured down the winding hill between camp sites 'Quite & Peaceful', 'Wild & Free'. I asked our five year old which one she'd like to stay in when she's older. 'Wild & Free,' says she, oh dear!
I think at this stage we were excited if a little wary. Stopping for chips we stood a moment between two schools of thought on the subject of children at festivals, to our right stood a girl making her case for no children at these events while to our left two young lads talked of how they they felt families and children encouraged the feel good, no trouble, happy vibe that seems to define 'Body&Soul'…
We explored a little, stopping short of the forest but soaking up the atmosphere and taking full advantage of vintage funfair rides.
That first night I couldn't help wondering at the madness/saneness of camping in general but as the weekend went on and before very long I felt it a wisdom people have or have retained. It reminded me of our days with The Shaylyn Group, our once upon a time Irish dance and music company. There too, a number of people, all walks of life were thrown together and had to make everything work with limited resources and become a kind of community.
I was touched many times by the kindness and goodness of people at Body&Soul. Any time I wasn't instantly visible people were extraordinarily attentive to our girls, immediately worried this child might be lost and to see that in the faces, to see the protective instincts of people, would, if you needed it to, renew your faith in humanity.
Unique Irishness rose its head too. Many people spoke of the difference between English and Irish festivals. Seems we're still known for our friendliness, our kindness, our willingness to help. I think that's something we can be proud of.
So the downsides, just a few…
The near constant din from the various stages is pretty wearing for children or adults who get easily overwhelmed. At times in the night it was more like the drone of 'War of the Worlds' than anything musical and you can't get away from it. Earplugs would have been handy.
By contrast I loved the sounds, the chat from the campsites coming up all day and night.
The first full day we were pretty tired and there was a point in the middle of the day where the heat of all things, I know, I wouldn't dare complain, but again it was hard to get away from it and I felt the girls were really overwhelmed at that point. Luckily we had a buggy and blanket and could hide out in the shade for a bit.
And the best bits!
Minute by minute our five year old blossomed in front of our eyes from quiet worrier to confident adventurer. She adored the workshops, making fairy houses, wind chimes, dream catchers and best of all, her own bow, a real bow! Even if we had just stayed in the family camp site they'd have been happy, between workshops, morning and evening yoga and all the friends they made. Mostly they both enjoyed the freedom, rolling around in grass and the whole camping and festival atmosphere.
Other best bits included walking in the grass (no thistles or rushes here!) Sitting outside our tent at night watching all the goings on, sitting outside in the morning drinking coffee in the beautiful sunshine, the vintage rides, the magical forest filled with it's art installations, a feast for the senses, and just the whole colour and energy of the place. I found it very creatively inspiring.
Would we go again? Yes! Would we do anything differently? Yes! Bring friends perhaps and take turns babysitting so the adults can go explore on their own and experience some of the things we didn't get to do this time like 'Decadent Dining' or the hot tubs in the woods, yes really! Workshops and musical performances. Oh and earplugs, we'd bring earplugs!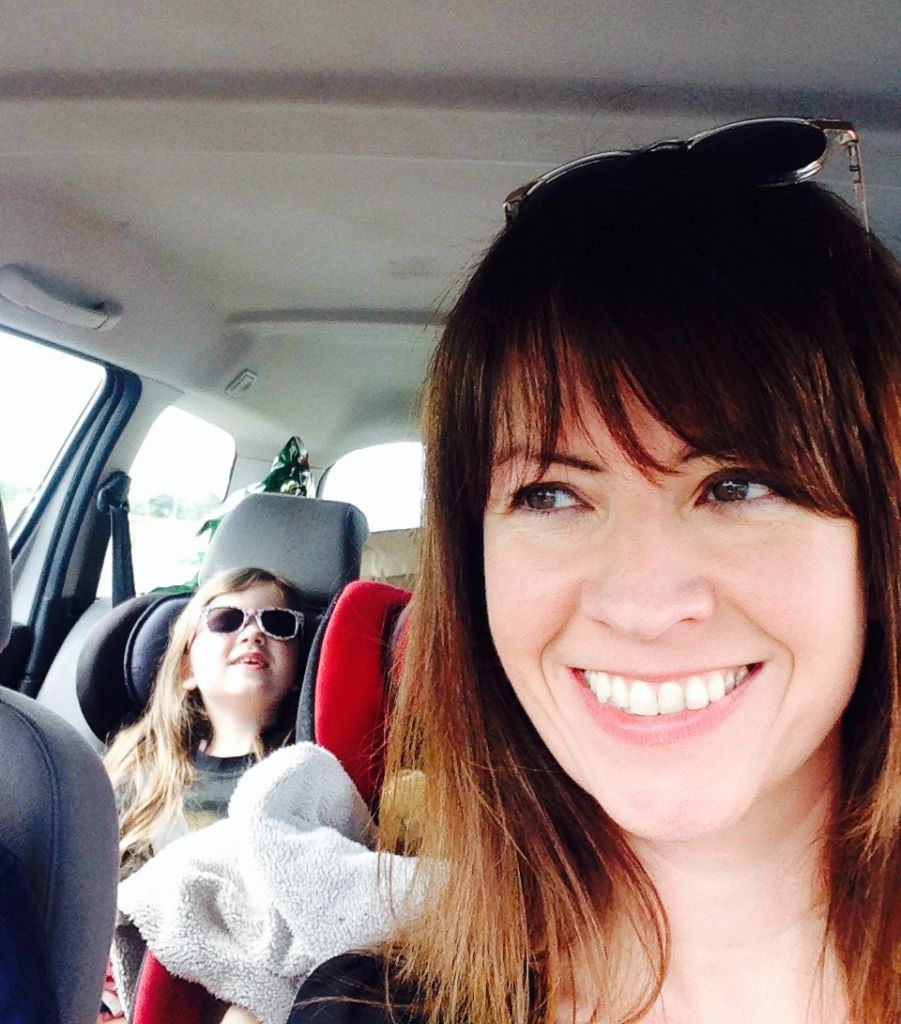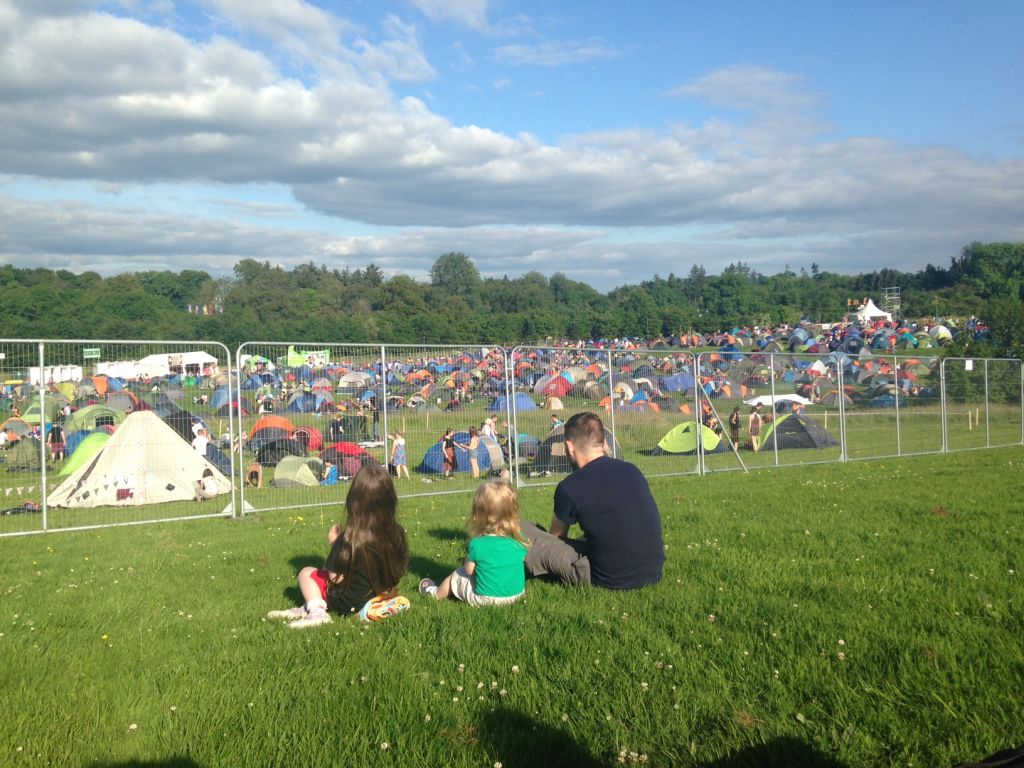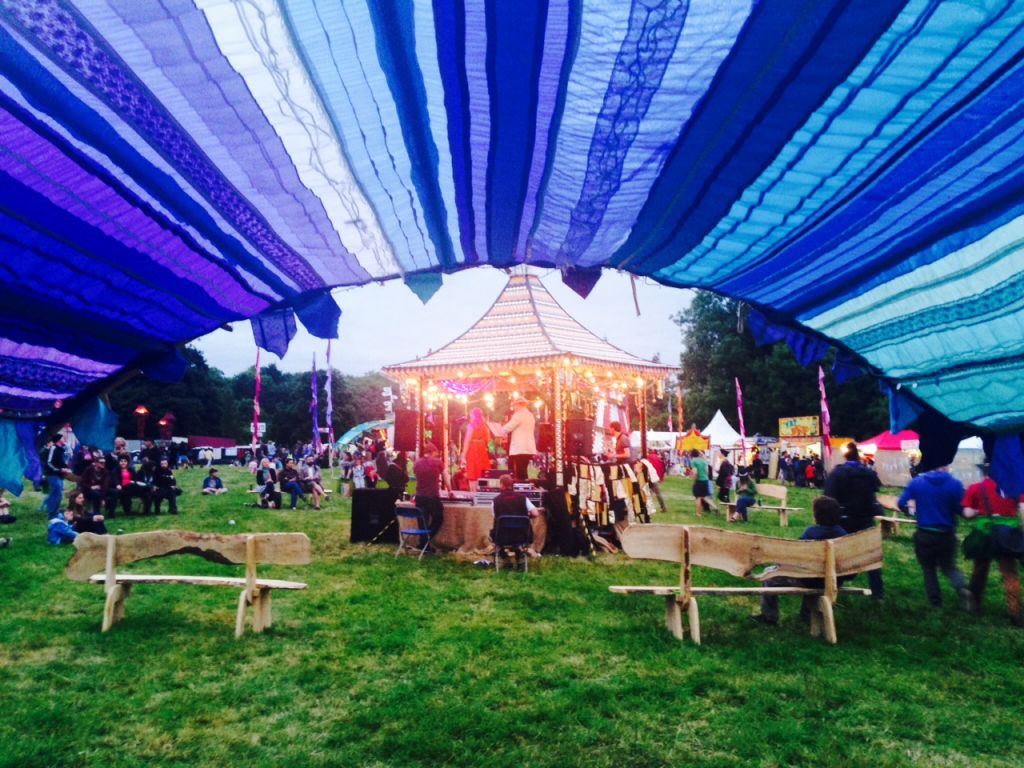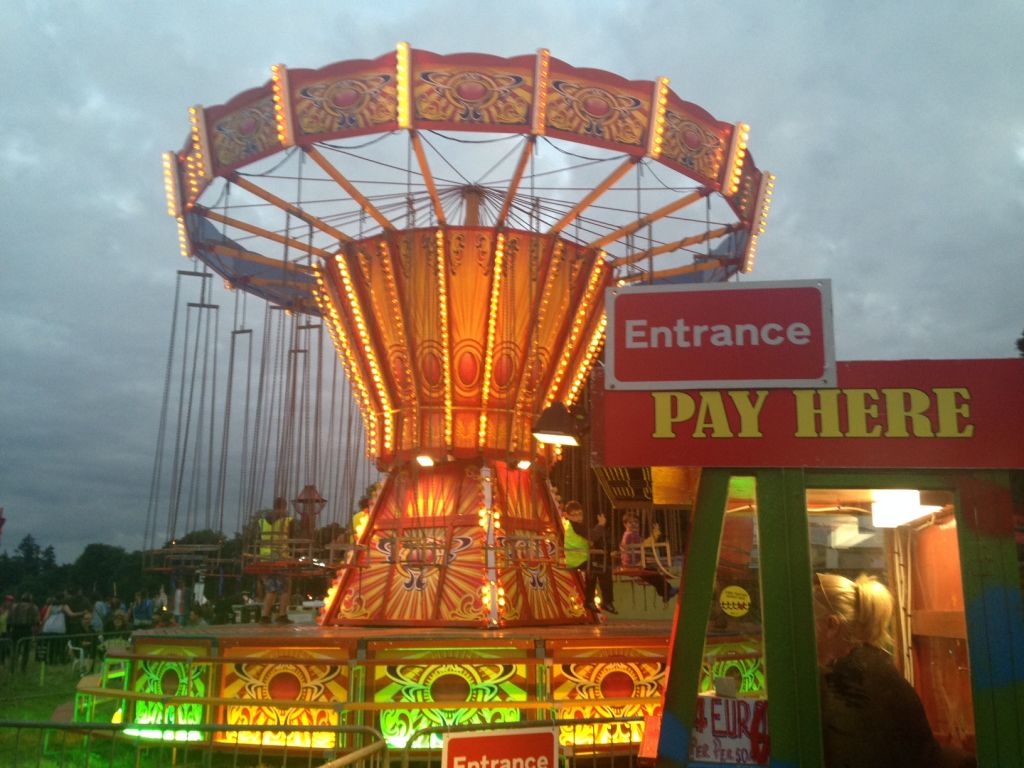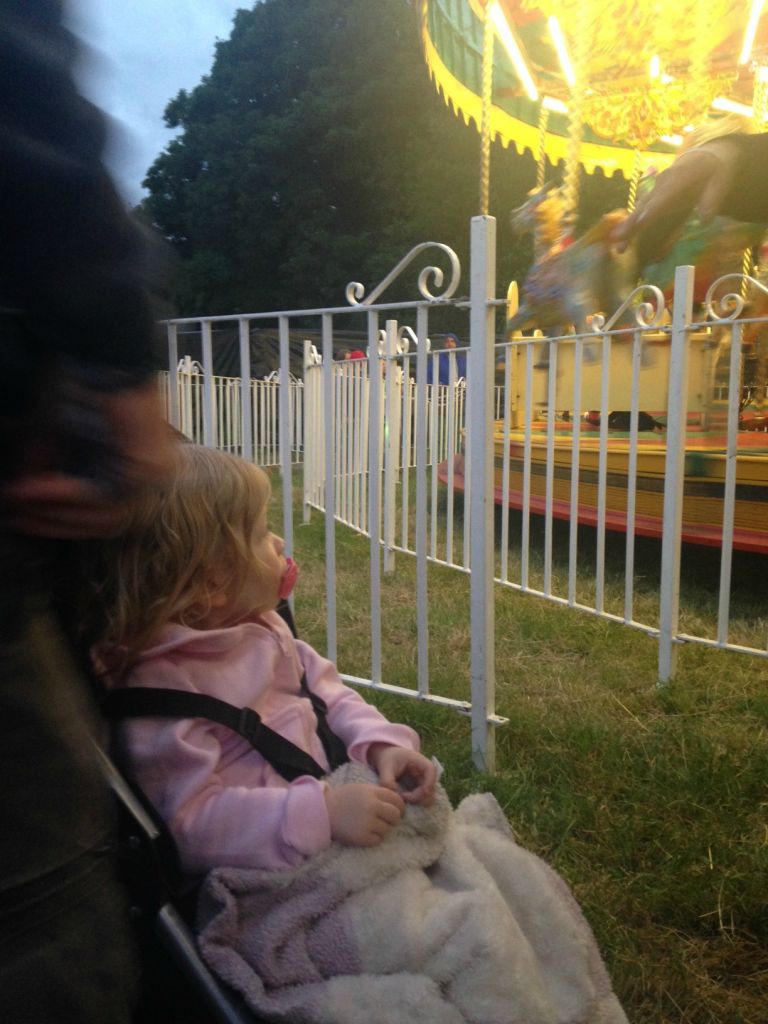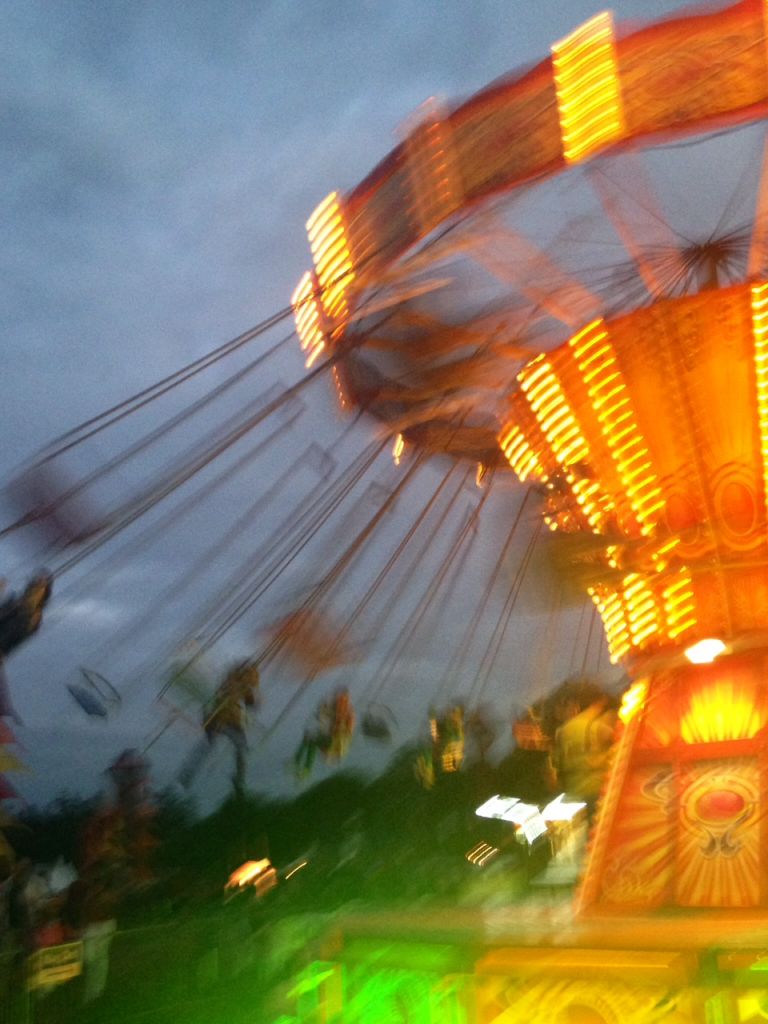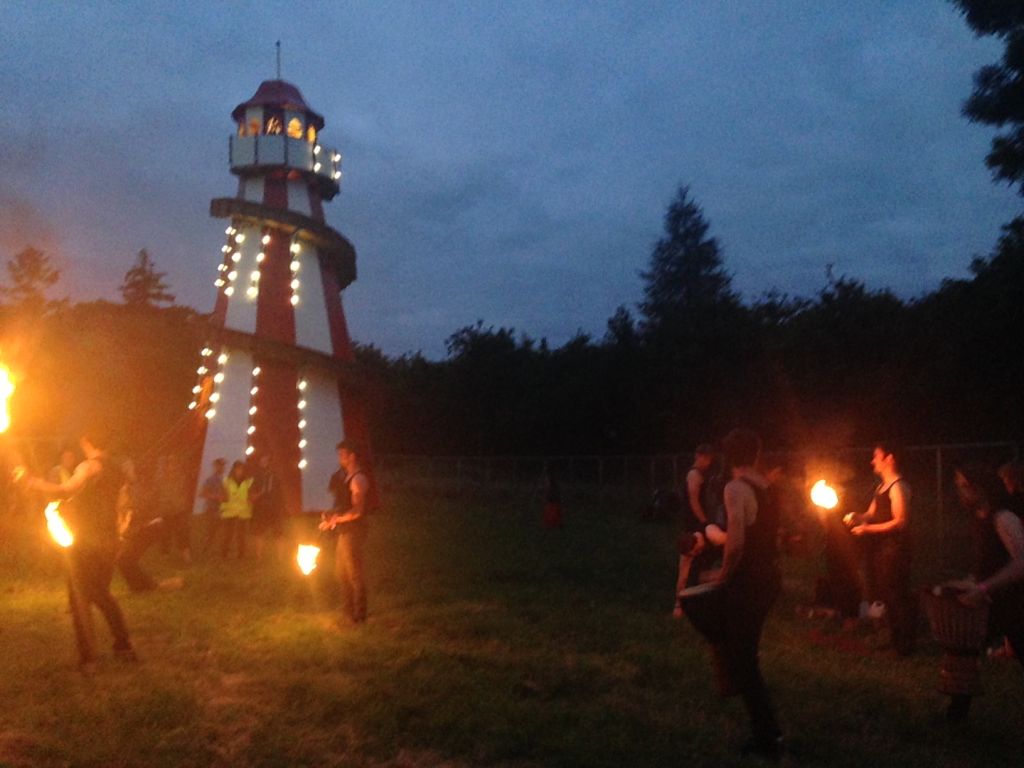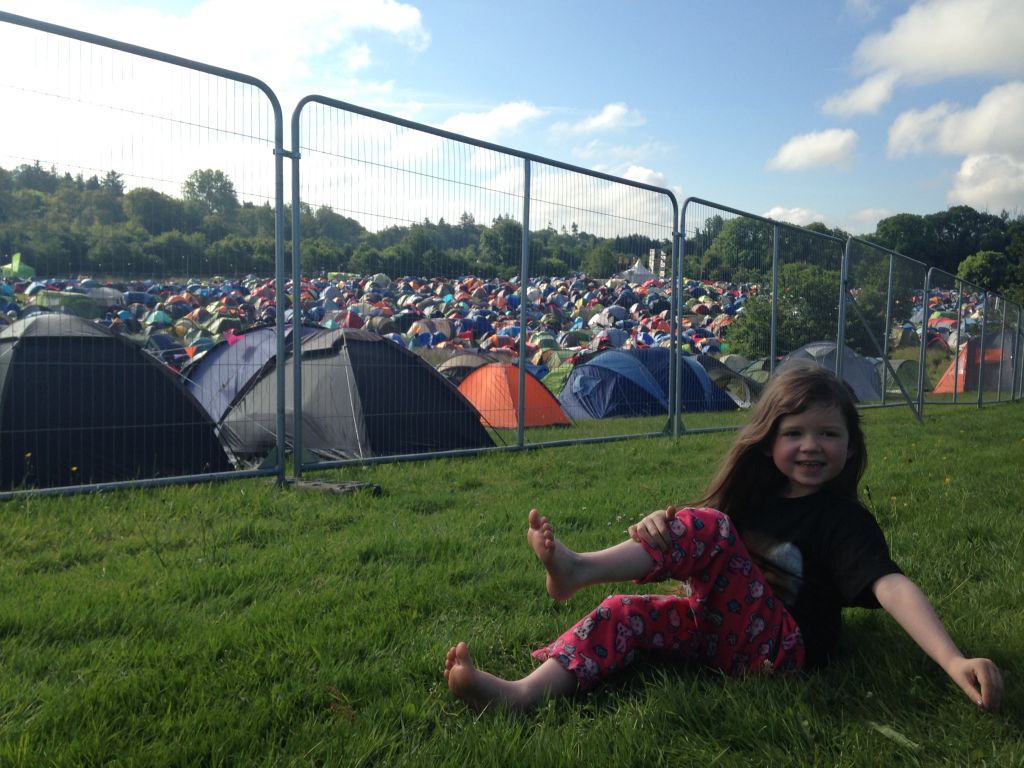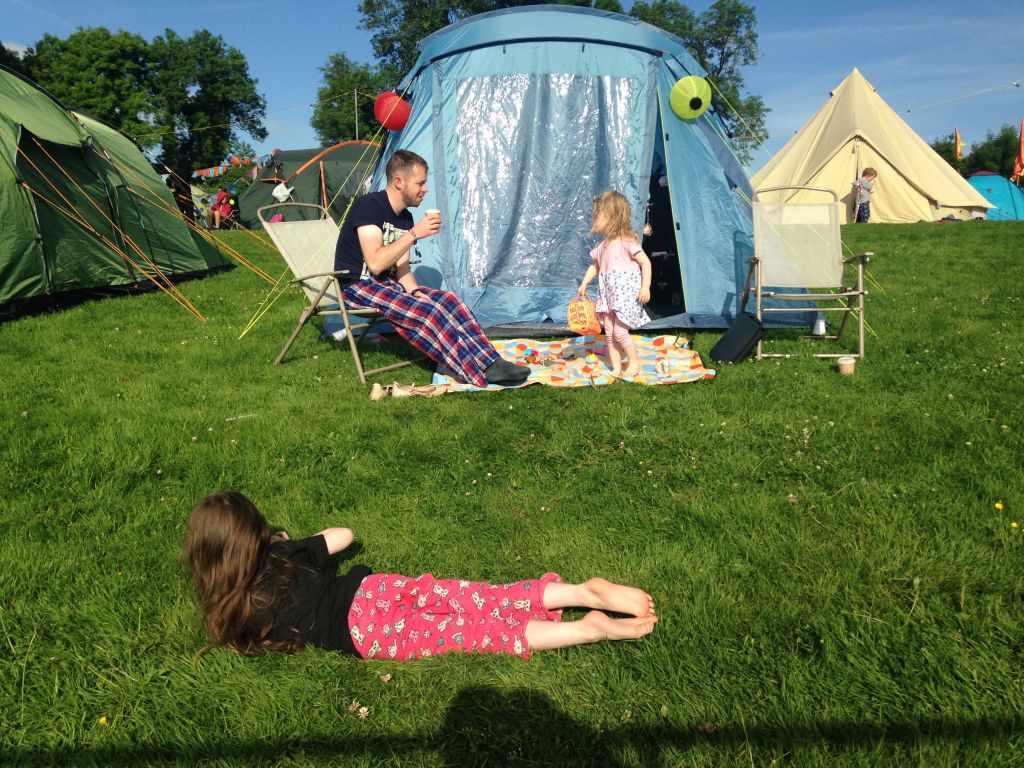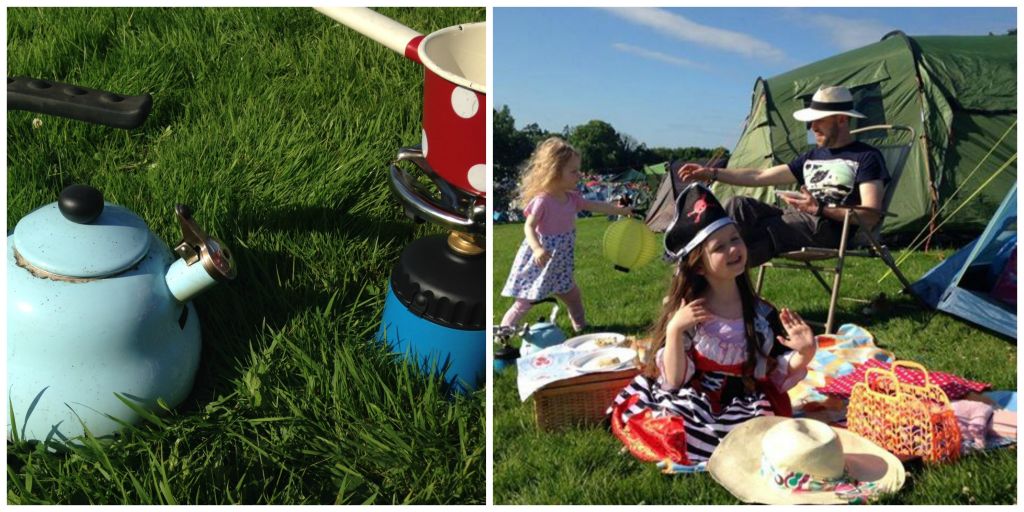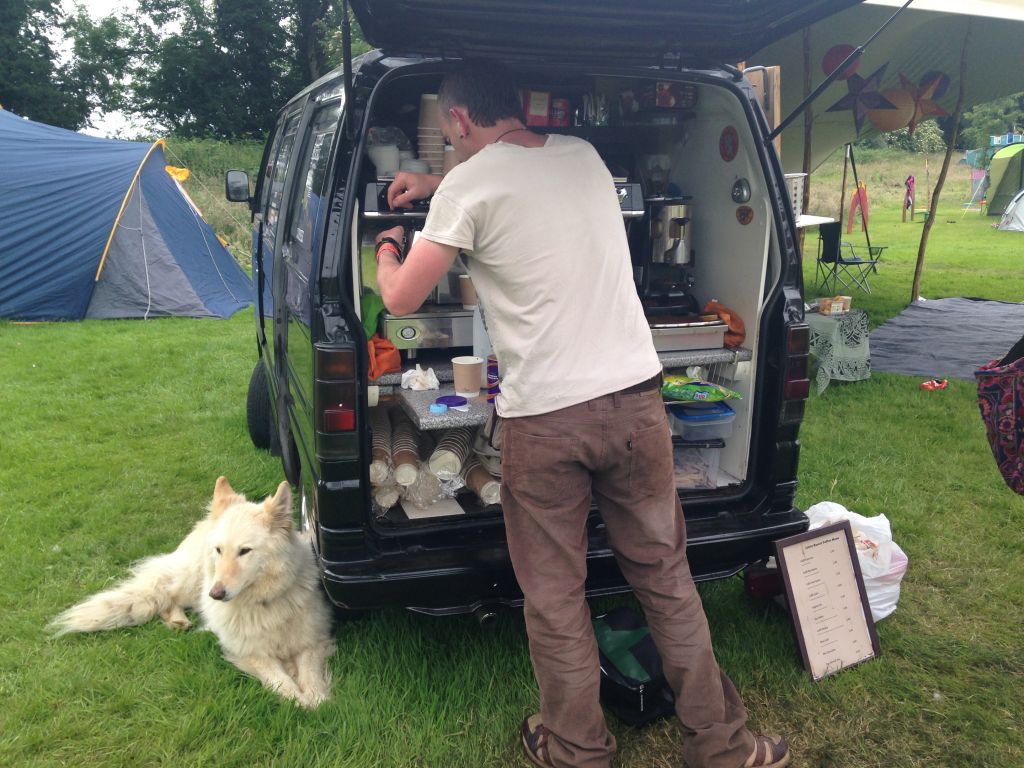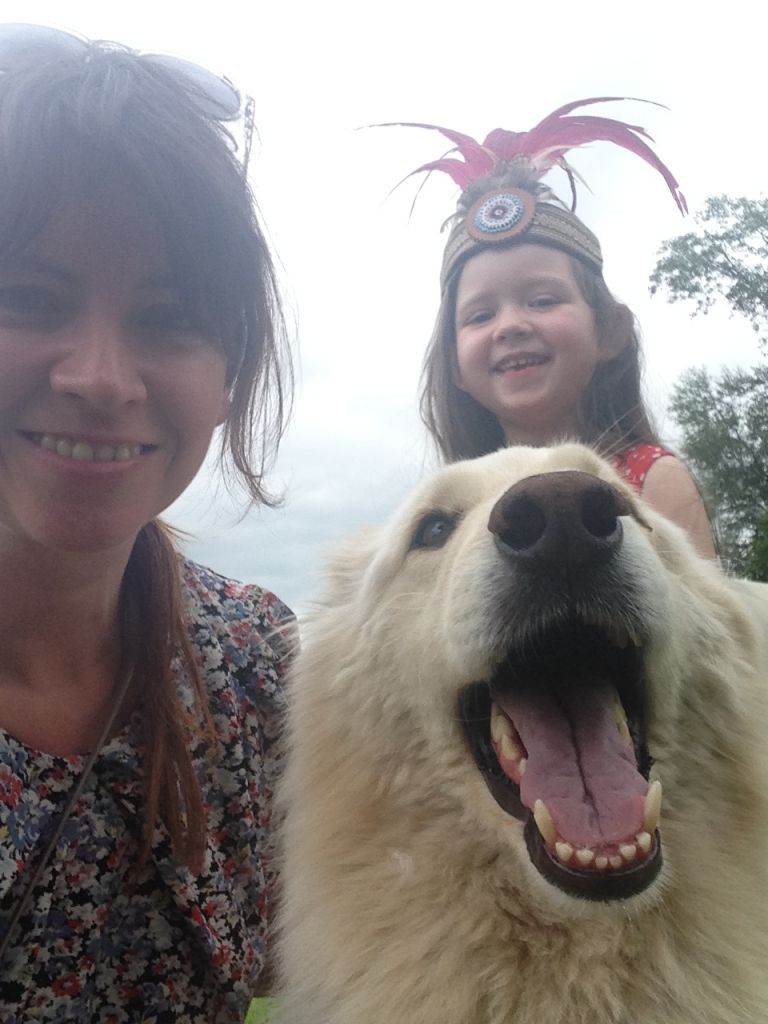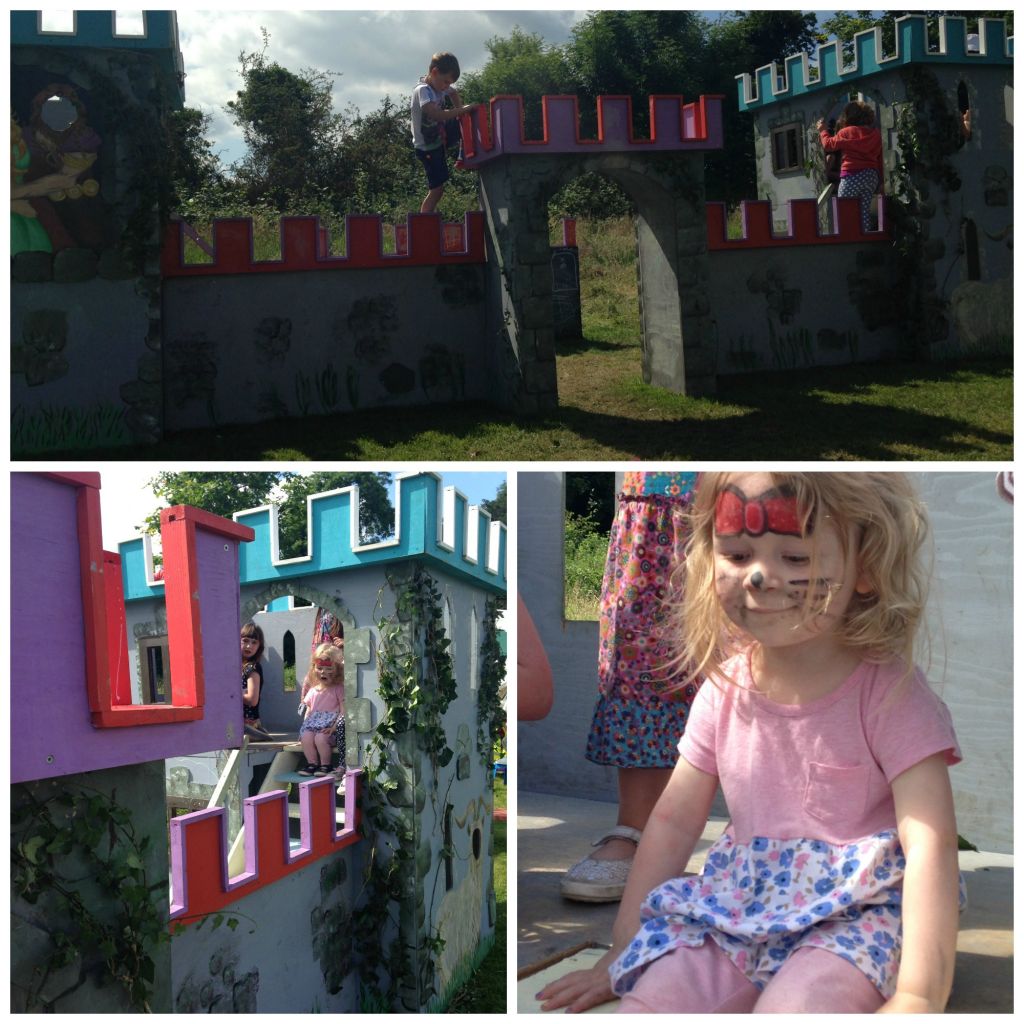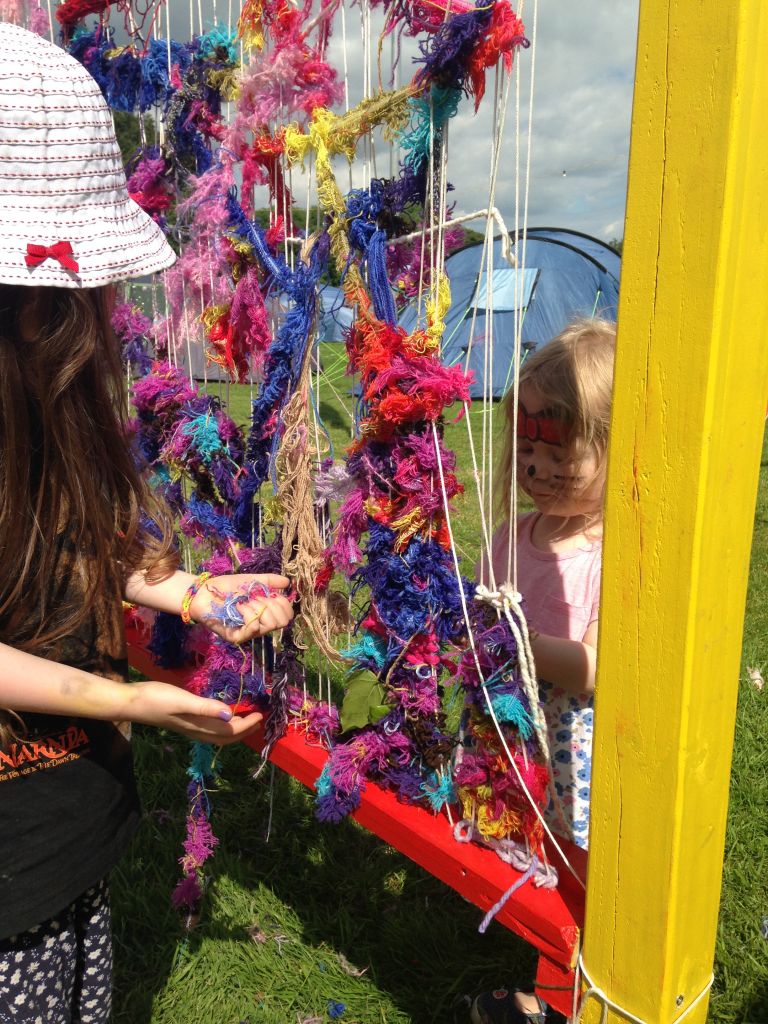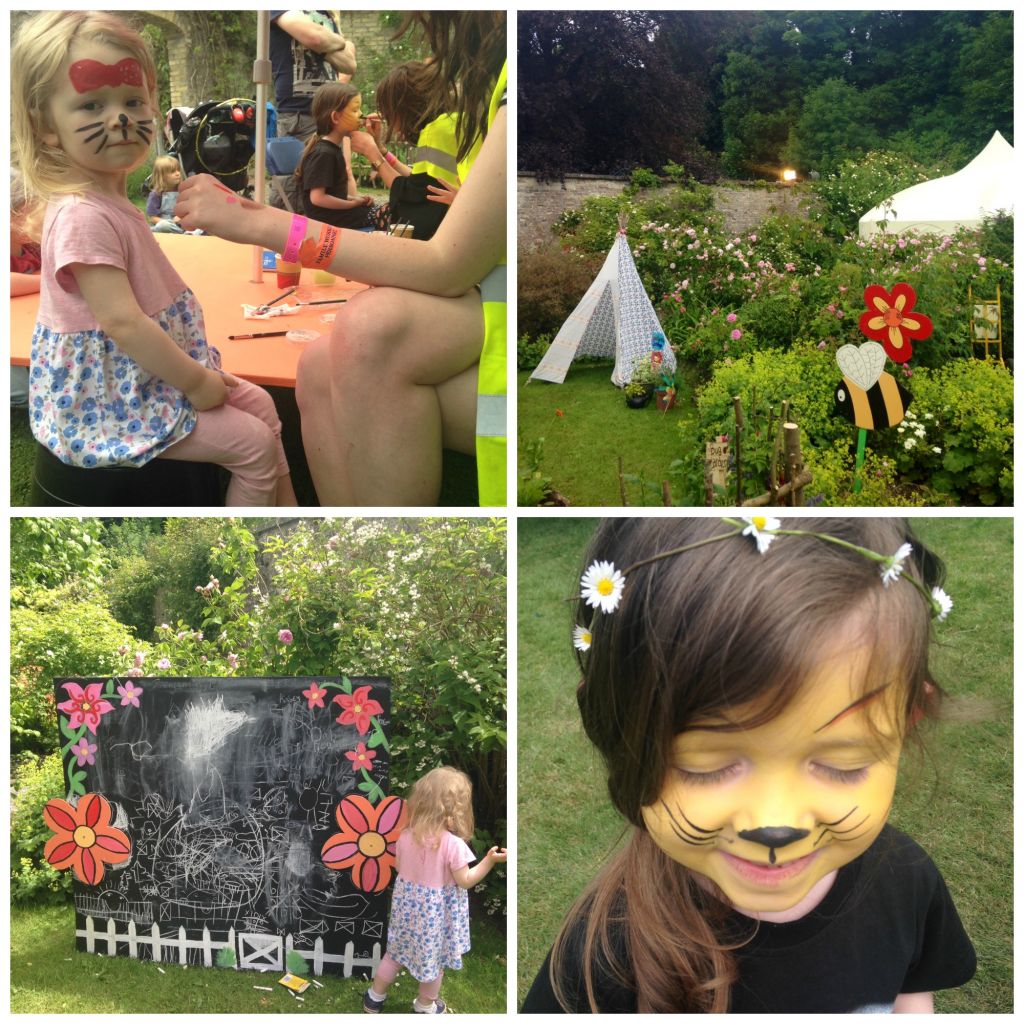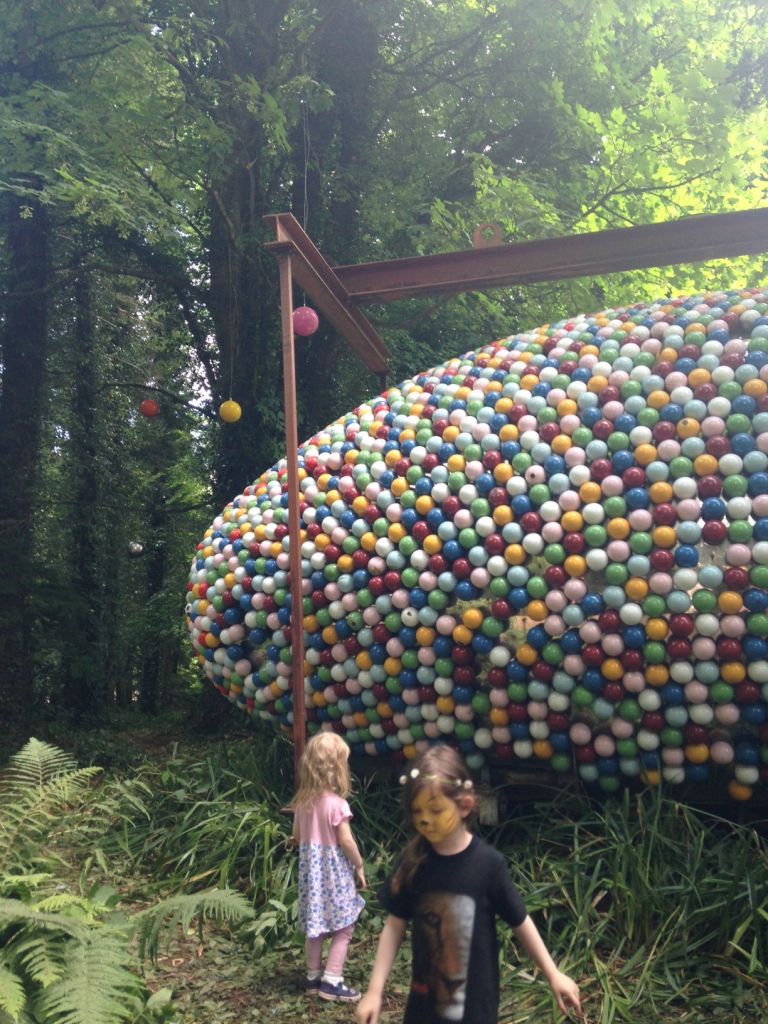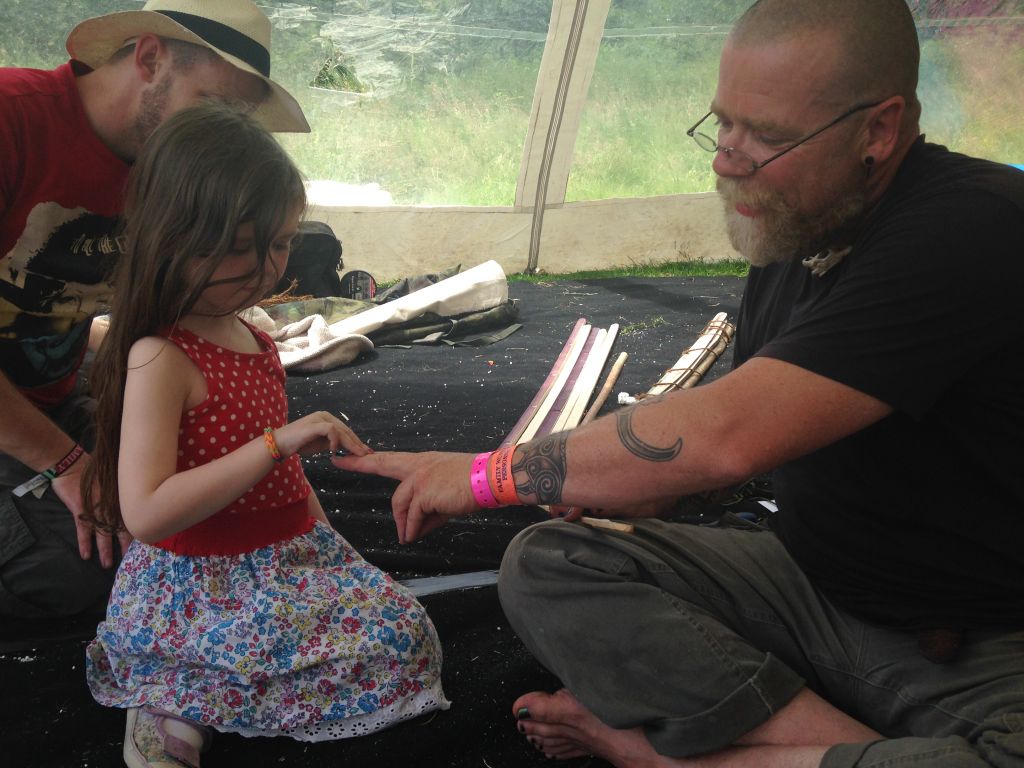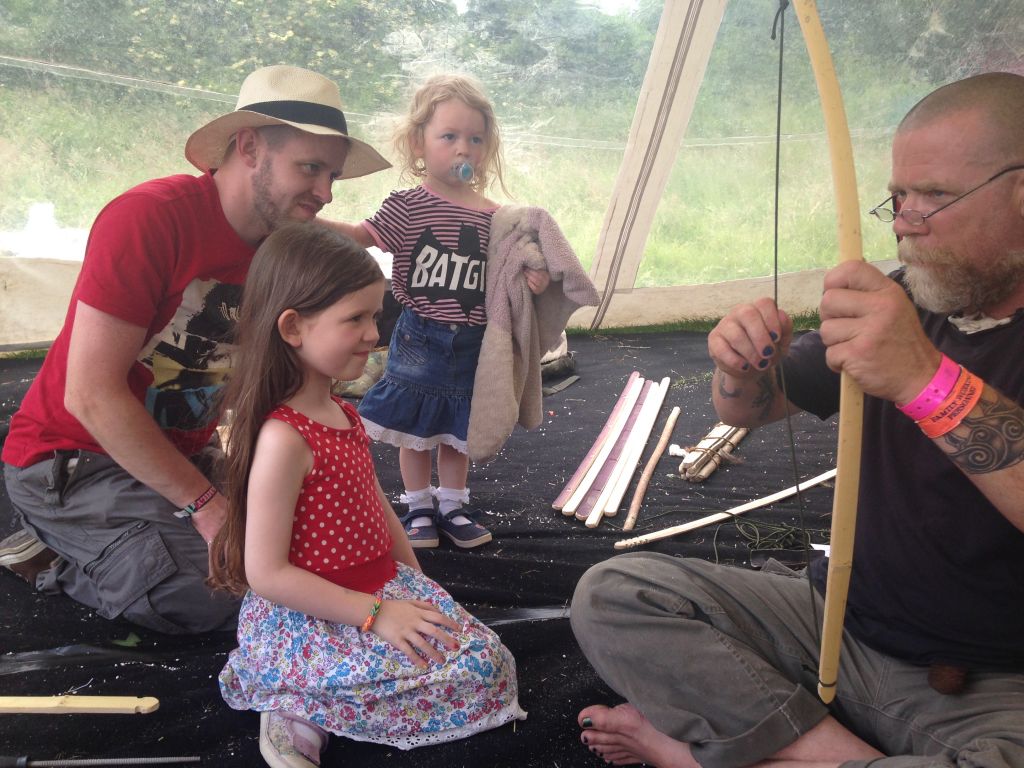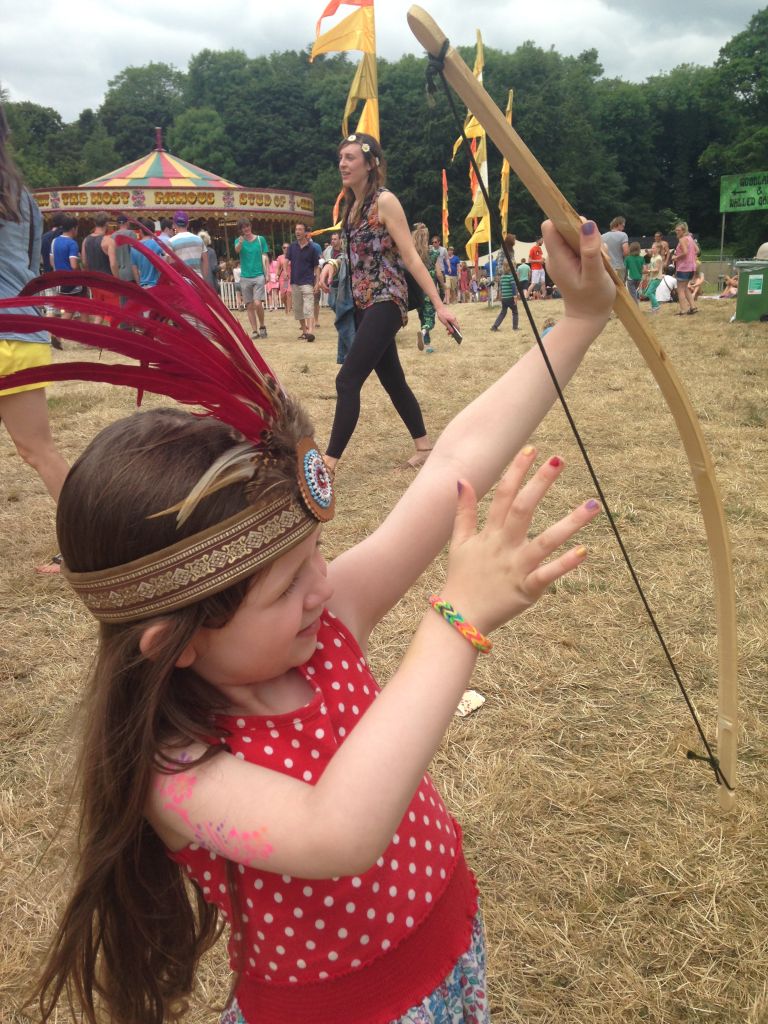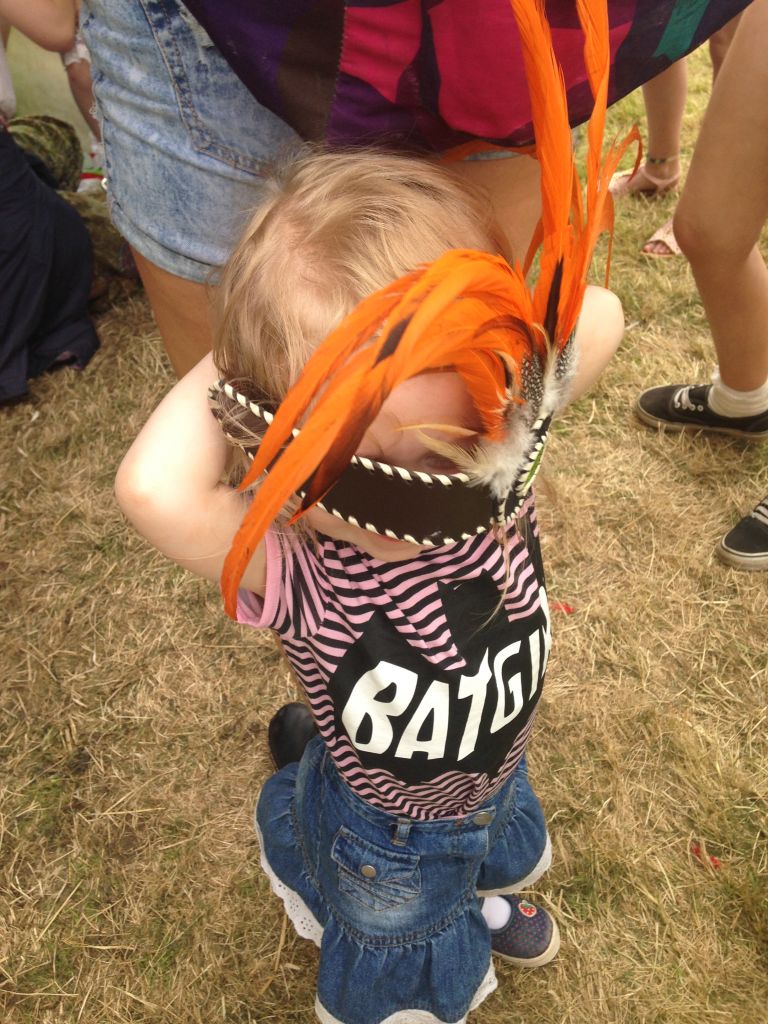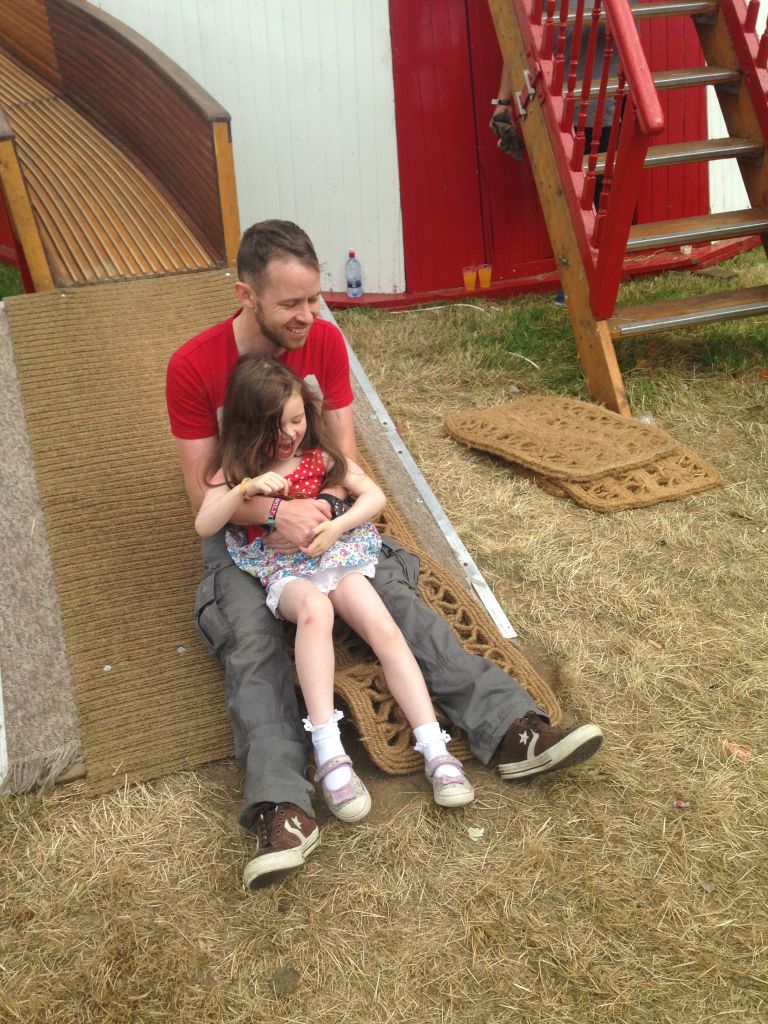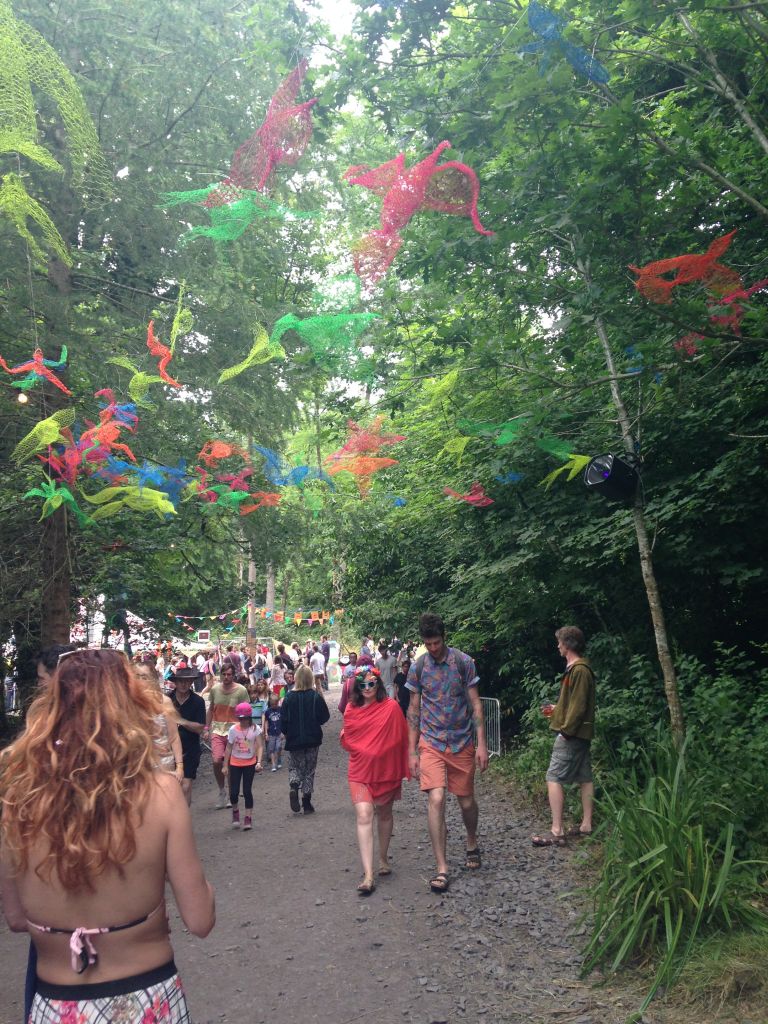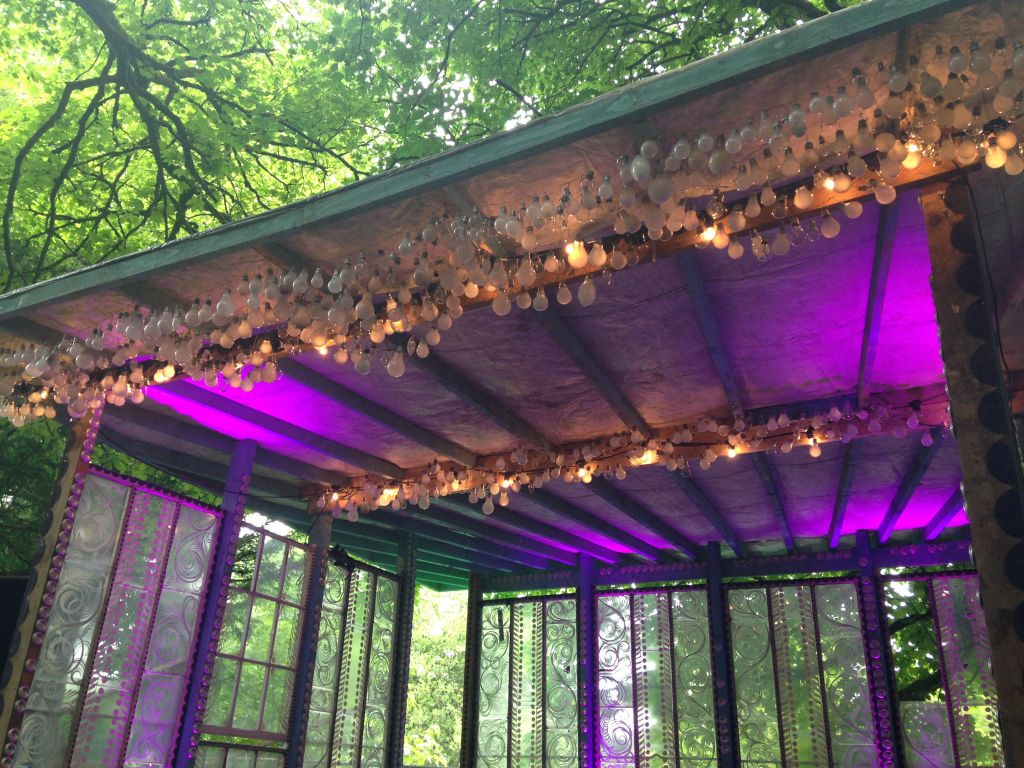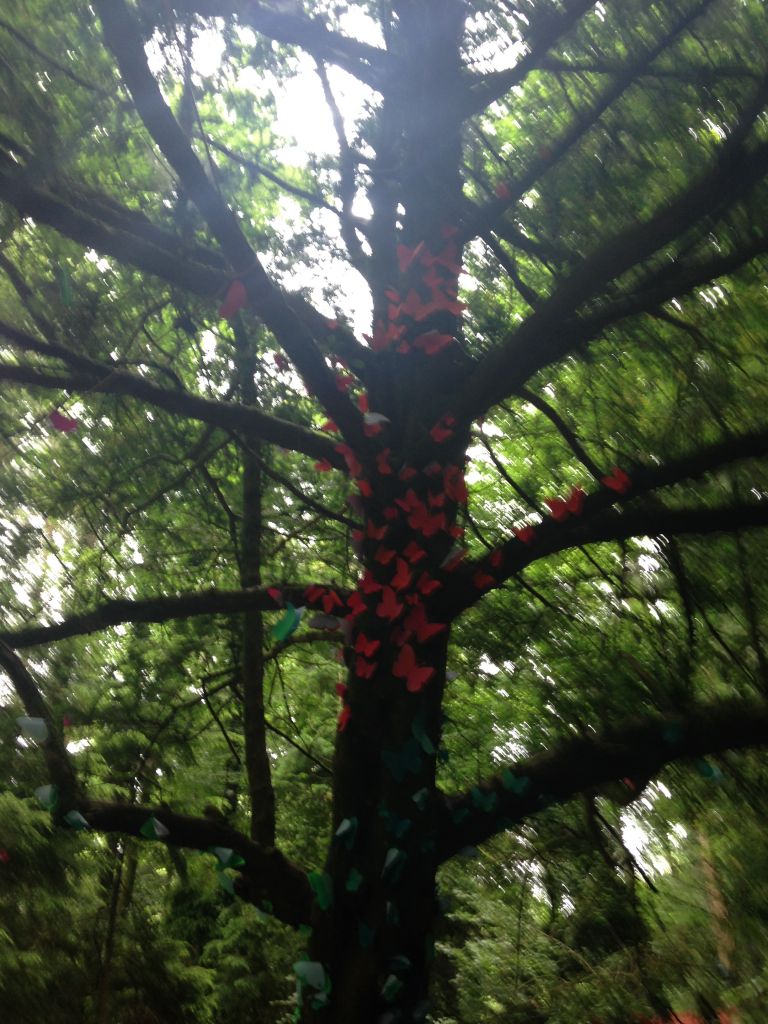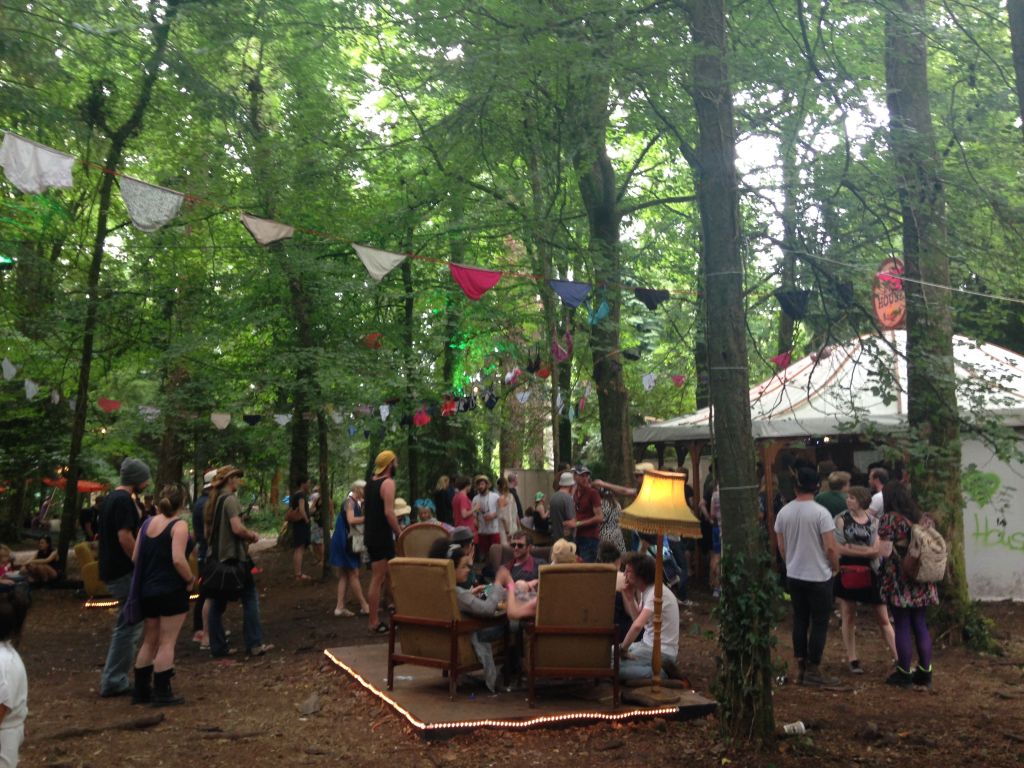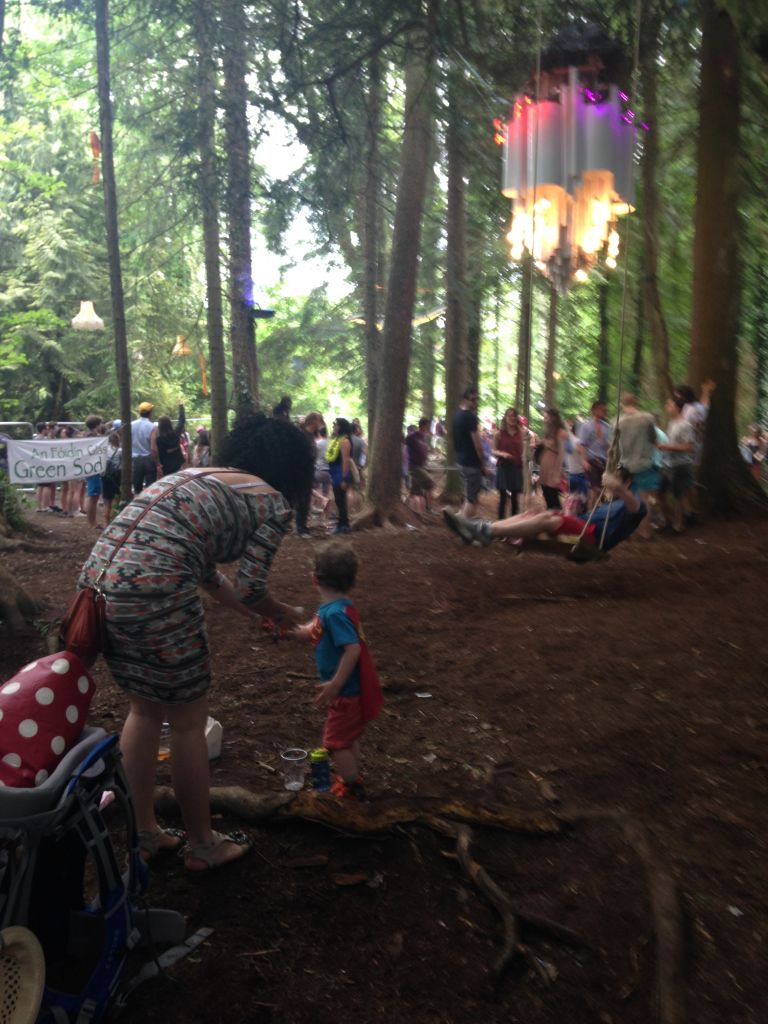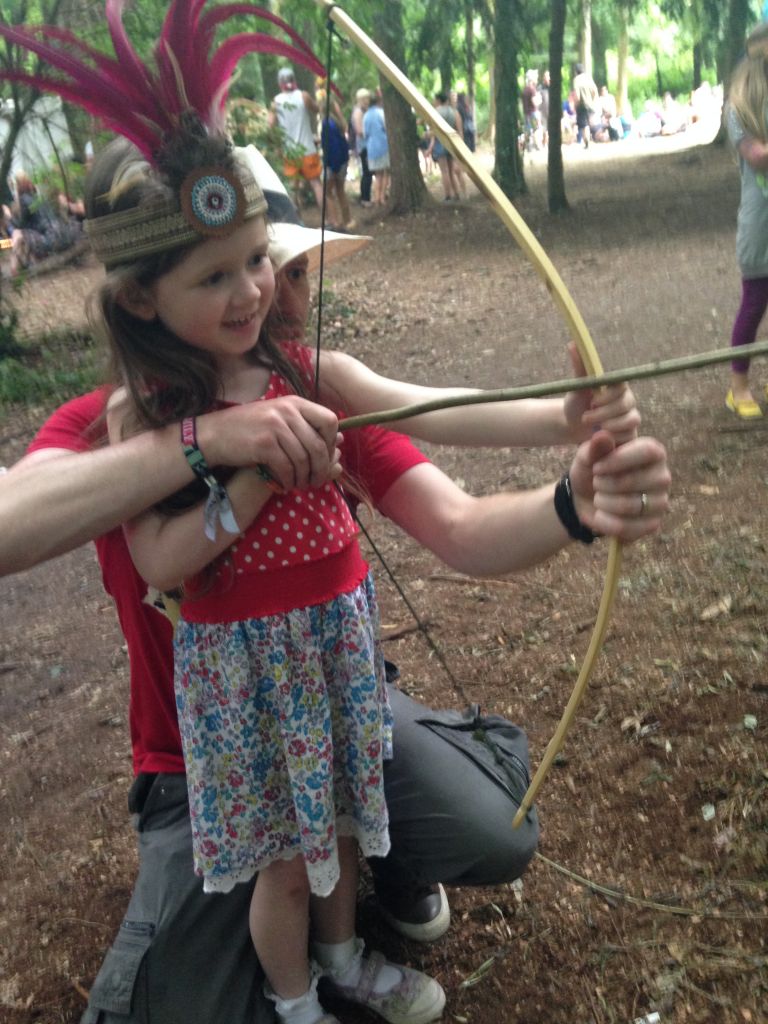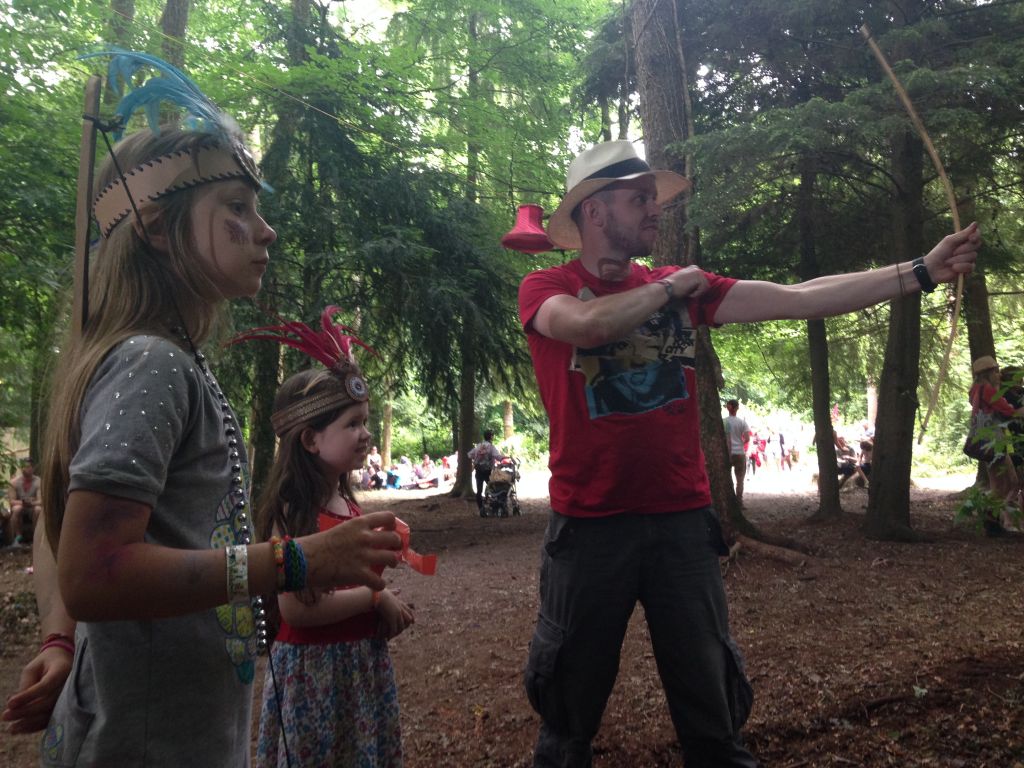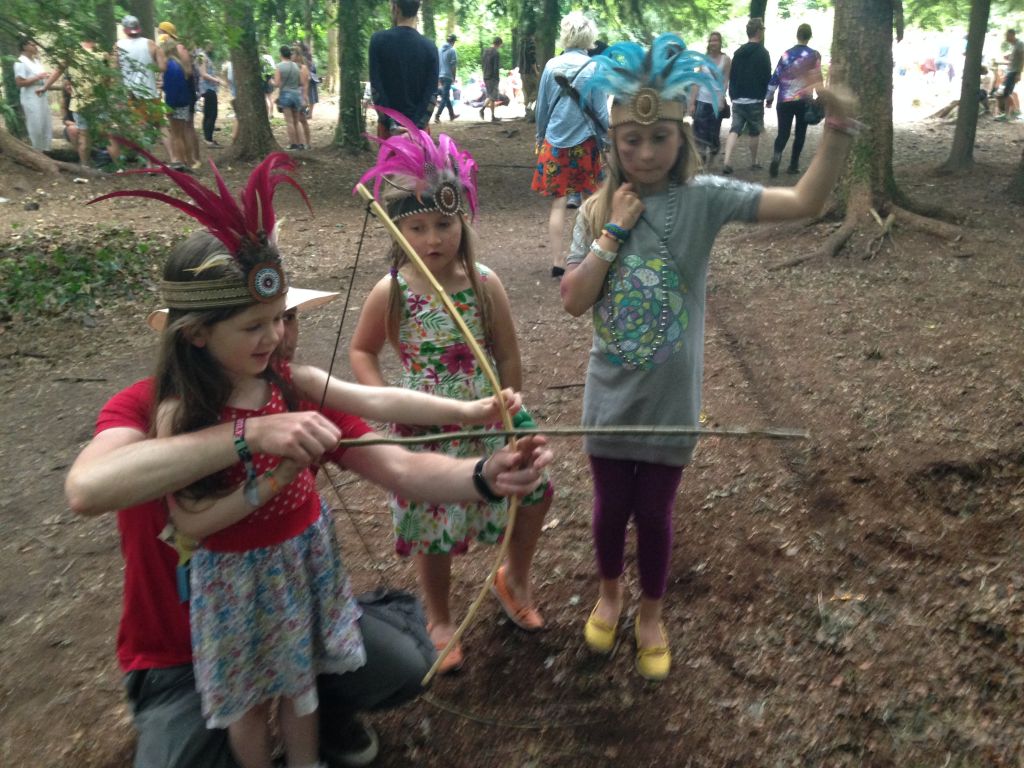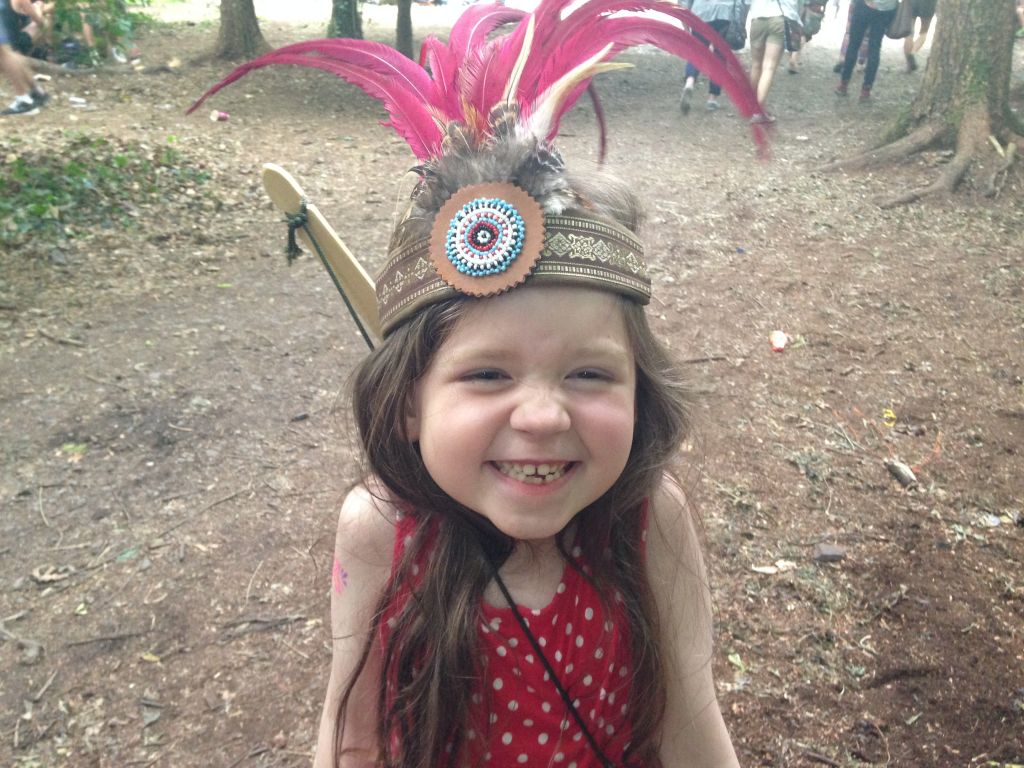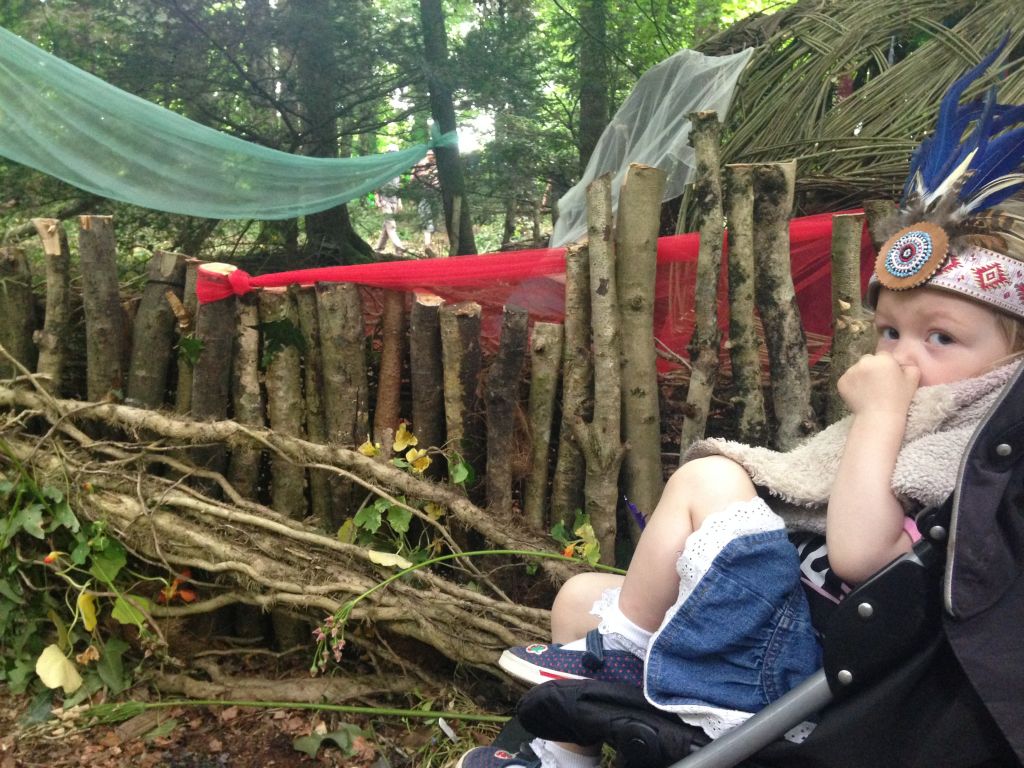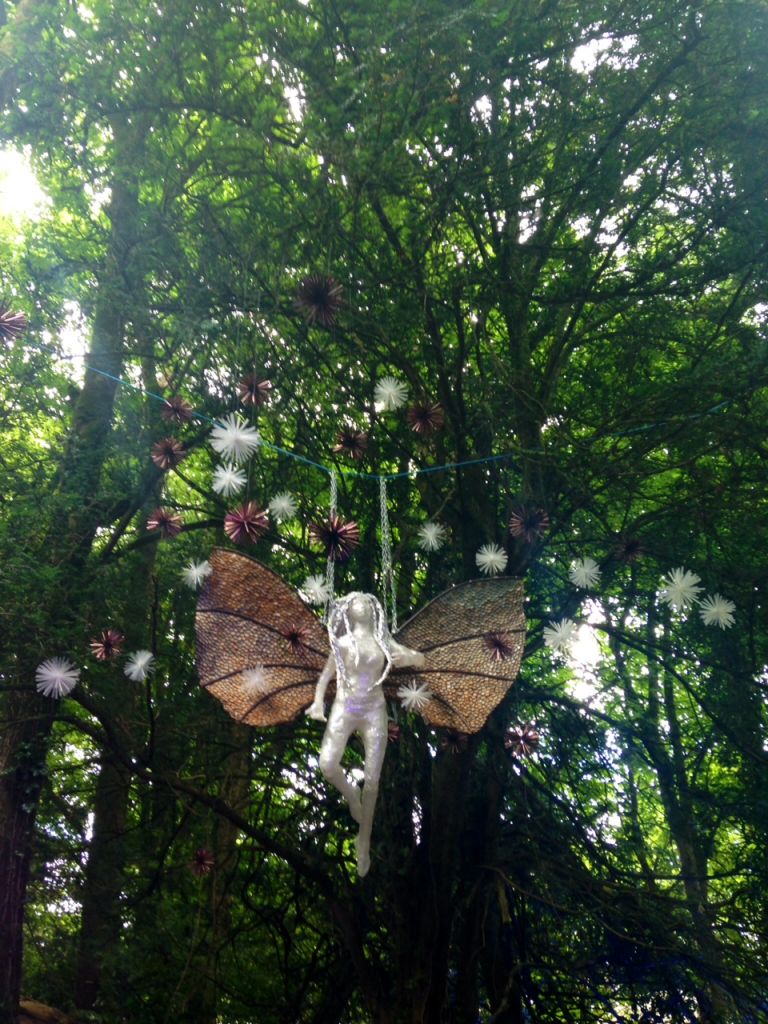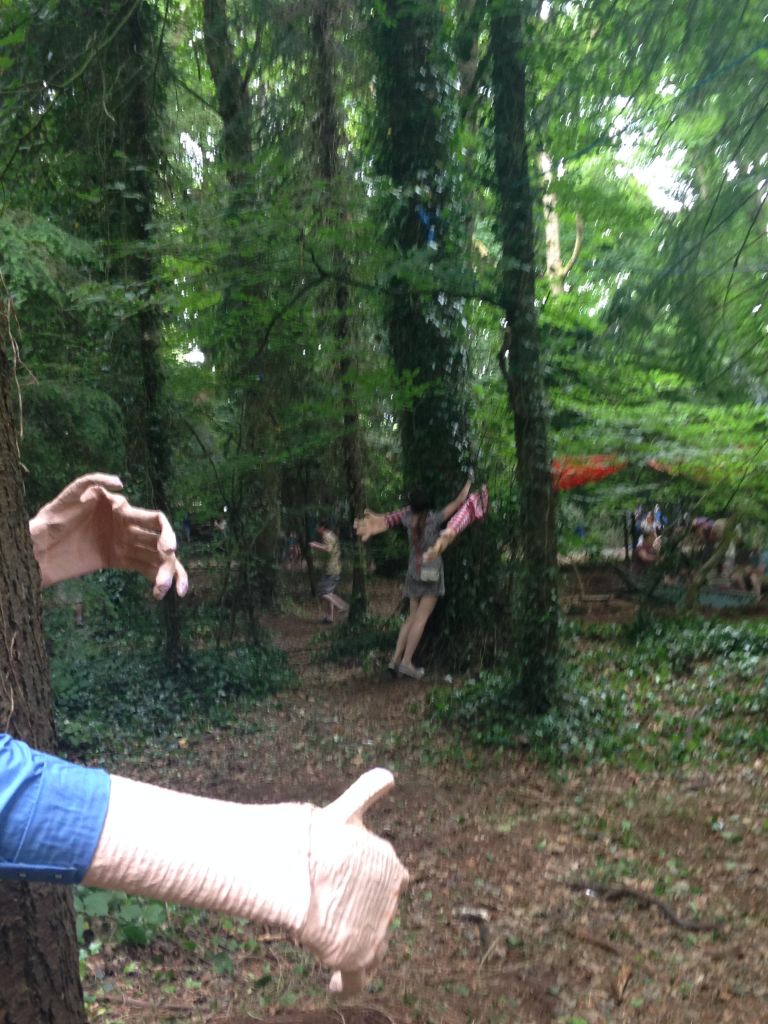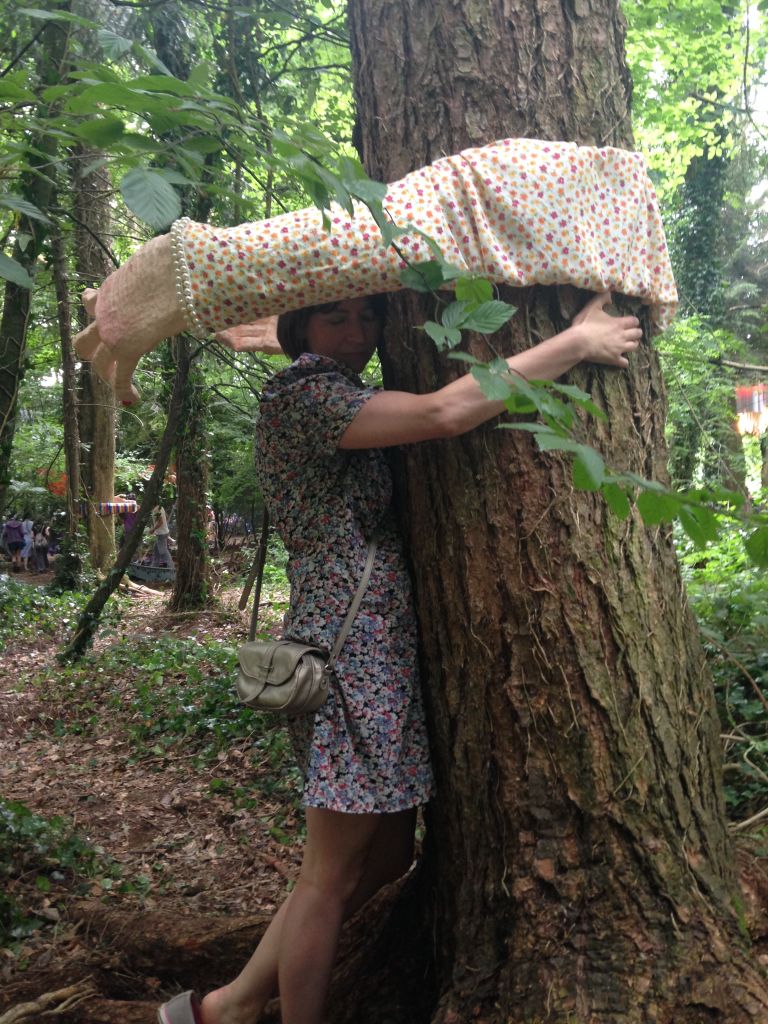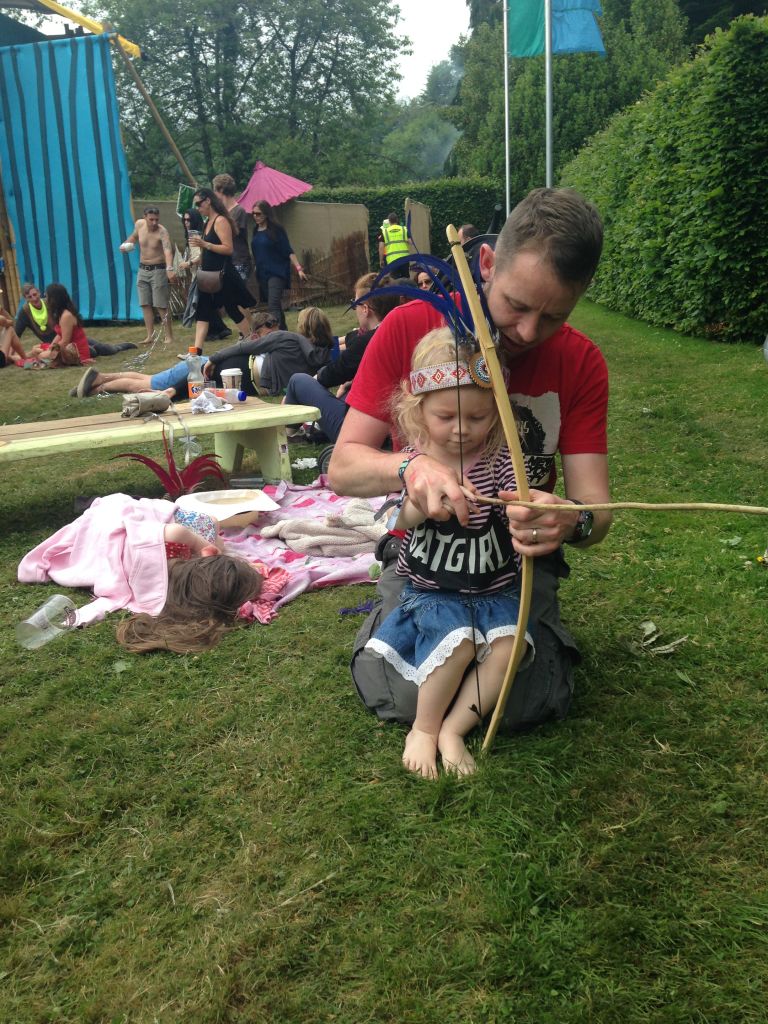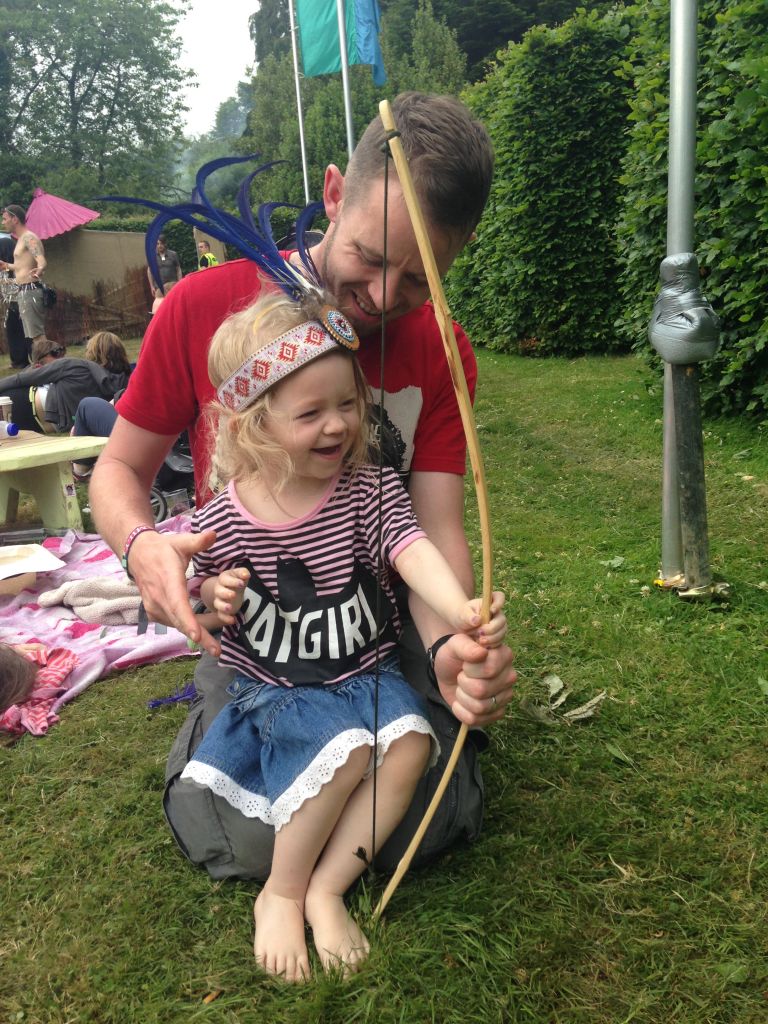 ---
---