Brothers & Sisters…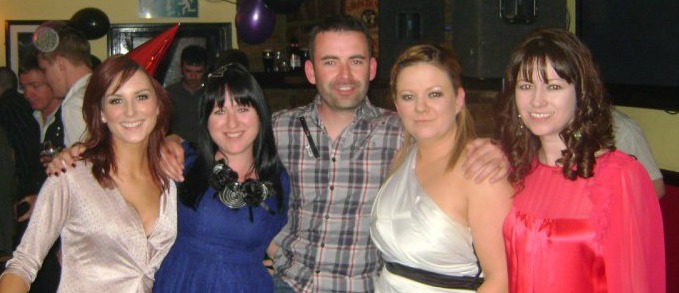 Last weekend my little brother had a terrible accident when the chainsaw he was using slipped sawing into his foot. Immediately in shock he remembers looking down at what seemed to him like a clump of sawdust (his sock) and then the realisation of blood, a lot of blood…
Just a few fields away from my house and alone he called a number of people before he could get help.  After a few days in hospital and surgery he is thankfully now on the road to recovery but thoughts of the 'what might have been' variety tortured me for days because Colm is my brother, we are five, and a band of (in my case) one brother and three sisters is the greatest strength in the world!
For once both primal instincts and science agree.  Studies show that the sibling relationship is…
'The most influential and longest guaranteed relationship of your life.'
Even it seems for the many siblings who drift apart somewhere in the middle, most will find that they drift back together again as they get older, good news for those that find themselves adrift!
Brothers and sisters are the ones who truly share our lives, for better or worse, from cradle to grave, they are with us for the whole journey.
Among the things I love about having a brother and sisters are everyone talking together, subject hopping and the unparalleled fun of sibling abuse!  The easy camaraderie, being completely you and everyone has to put up with it!  Long conversations and the, now rare opportunities to be all of us together because that's when you are strongest and fully yourself, reflected and accepted in the others.
When it came to my having or not having children of my own I confess the biggest influence by far was that I had siblings.  Like it or not this was my family blueprint and something I wanted for any child of my own was at least one partner in crime.  I don't doubt, in fact I'm sure there are many advantages for the only child that's just not my blueprint, I'm hardwired for the mayhem of the crowd and I wouldn't have it any other way : )
So into the distant future look out for me and my siblings, we will always be partners and we will always be five…
I met a little cottage girl:
She was eight years old, she said;
Her hair was thick with many a curl
That clustered round her head.
She had a rustic, woodland air,
And she was wildly clad:
Her eyes were fair, and very fair;
—Her beauty made me glad.
"Sisters and brothers, little maid,
How many may you be?"
"How many? Seven in all," she said,
And wondering looked at me.
"And where are they? I pray you tell."
She answered, "Seven are we;
And two of us at Conway dwell,
And two are gone to sea.
"Two of us in the churchyard lie,
My sister and my brother;
And, in the churchyard cottage, I
Dwell near them with my mother."
"You run about, my little maid,
Your limbs they are alive;
If two are in the churchyard laid,
Then ye are only five."
"Their graves are green, they may be seen,"
The little maid replied,
"Twelve steps or more from my mother's door,
And they are side by side.
"The first that died was sister Jane;
In bed she moaning lay,
Till God released her of her pain;
And then she went away.
"So in the churchyard she was laid;
And, when the grass was dry,
Together round her grave we played,
My brother John and I.
"And when the ground was white with snow
And I could run and slide,
My brother John was forced to go,
And he lies by her side."
"How many are you, then," said I,
"If they two are in heaven?"
Quick was the little maid's reply,
"O master! We are seven."
"But they are dead; those two are dead!
Their spirits are in heaven!"
'Twas throwing words away; for still
The little maid would have her will,
And said, "Nay, we are seven!"
From William Wordsworth 'We Are Seven'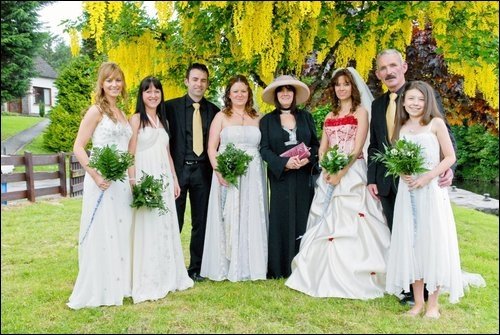 Here are some other sibling groups and quotes from history…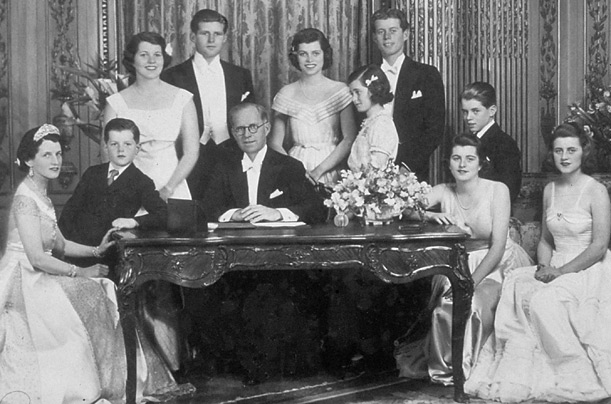 'We know one another's faults, virtues, catastrophes, mortifications, triumphs, rivalries, desires, and how long we can each hang by our hands to a bar. We have been banded together under pack codes and tribal laws.' – Rose Macaulay
To the outside world, we all grow old. But not to brothers and sisters. We know each other as we always were. We know each other's hearts. We share private family jokes. We remember family feuds and secrets, family griefs and joys. We live outside the touch of time. – Clara Ortega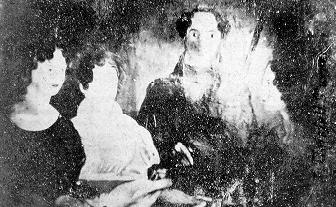 Our brothers and sisters are there with us from the dawn of our personal stories to the inevitable dusk. – Susan Scarf Merrell
It snowed last year too: I made a snowman and my brother knocked it down and I knocked my brother down and then we had tea. – Dylan Thomas
 Do you agree with my thoughts on siblings?  What is your own number?  Have a lovely weekend everyone : )
---
---