Brothers & Sisters
We've been watching the Brothers and Sisters box set and really enjoying it, have you seen it? My favourite parts are the dinners, the fights and just the general banter between them all. The mom also really reminds me of my mom which is a bit freaky, looks wise I mean. If you have brothers and sisters you will really relate or it may make you want some!
My mostly happy and contented leaning sometimes takes a battering from my siblings, out there in the world having great adventures. Siblings have such power. Their lives are exciting, inspirational and as far from domestic bliss or grind as you'd imagine. Well three of them, there's another one like me at home with children, keeping the home fires burning, hi Brenda. Sometimes it's hard to be the ones at home.
Colm, a mature student studying Forestry in UCD aced his exams this year in spite of the setback of a horrific chainsaw accident and time missed for recovery. He has some exciting prospects for work and I know he's going to have not just a great career but one he's passionate for.
Laura, also went back to college as a mature student to study History & Politics. She spent the summer working for a Human Rights Agency and spent time in both London and Istanbul at the height of the crisis there meeting activists and the families of victims. Next in her plan is a Masters in Human Rights Law. I would say this is the work she was born to do. Need I say more?
There's another one. The baby of the family, Martha, a Business & Arts Management graduate with a Masters in Tesol has lived in Italy for the past few years, first in Salerno on the Amalfi coast and then in Rome where she taught English for a living. She did a few beautiful guest blogs for me, have you seen her posts? Talk about beautiful living. She came to work in Dublin for the summer and has decided to stay on until the New Year. Most exciting is a new project she's starting. I can't reveal it yet but it is really exciting, a big leap, a great adventure!
And as for me ? Yesterday I walked into town on my own without buggies, bags or children. This felt like an adventure. I felt a freedom I can barely remember and worse sometimes feel guilty for!  I know I'm living a beautiful life, one that many would love to have. I know I'm at a stage of life that's not the most conducive to adventure, I mean sometimes the highlight of my week is the grocery shop and not even when I get to do it alone!
I know that this time in my children's life is fleeting and I'm so glad I can be with them, nothing like having an 18 year old to make you know that. I'm grateful for everything. This doesn't mean I've given up on adventure. After all starting my blog has been a great adventure. It has supported my need to be creative, to have a project. It's gotten me writing again and has opened up a world of possibility and learning right from my kitchen table. The desire still remains however and I'm always open to the next adventure whatever that may be. For now I'll keep homemaking, childrearing, gardening, cooking, writing and learning and do the vicarious living thing through my adventuresome siblings – the four of them.
I'm so proud of them you know, because as much as adventure means excitement and exhilaration it also means embracing change, leaving behind the things you know, the comfortable and familiar. It causes anxiety, doubt and disruption of the status quo. All of this is where adventure lives. It takes courage.
My little siblings (they're all younger than me) are doing the things and working for the things they wanted to do and were passionate for. They've each one worked hard and at times changed their lives to get where they wanted to go. I'll always admire that kind of courage, they can shake me up and tease me all they want because I love it really, that's what big sisters are for and after all someone has to throw the parties.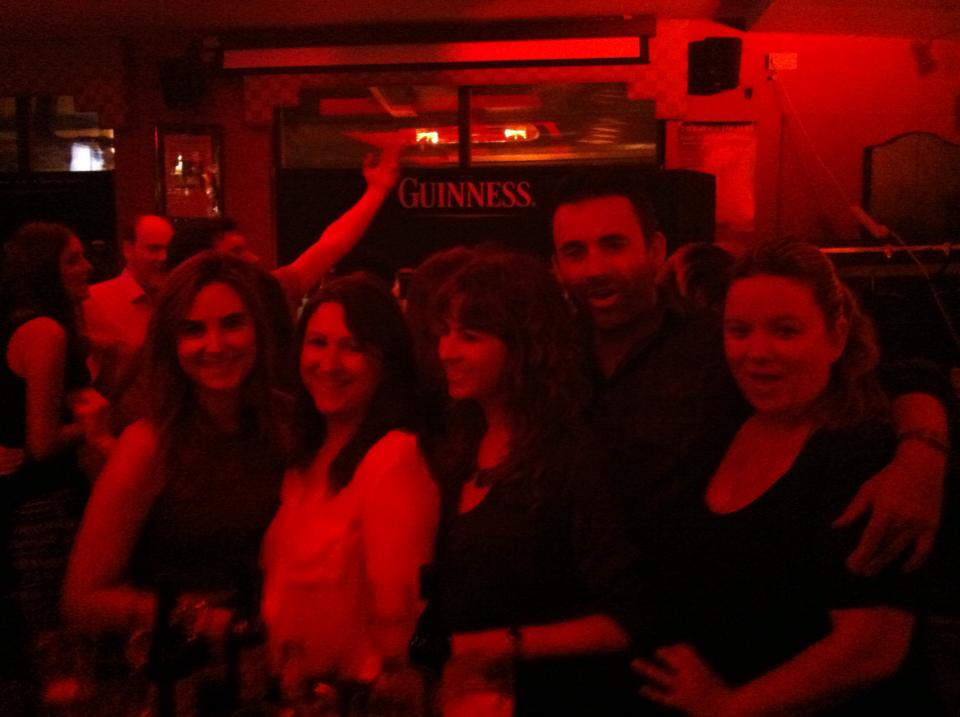 ---
---