#CailleachWitch Quotes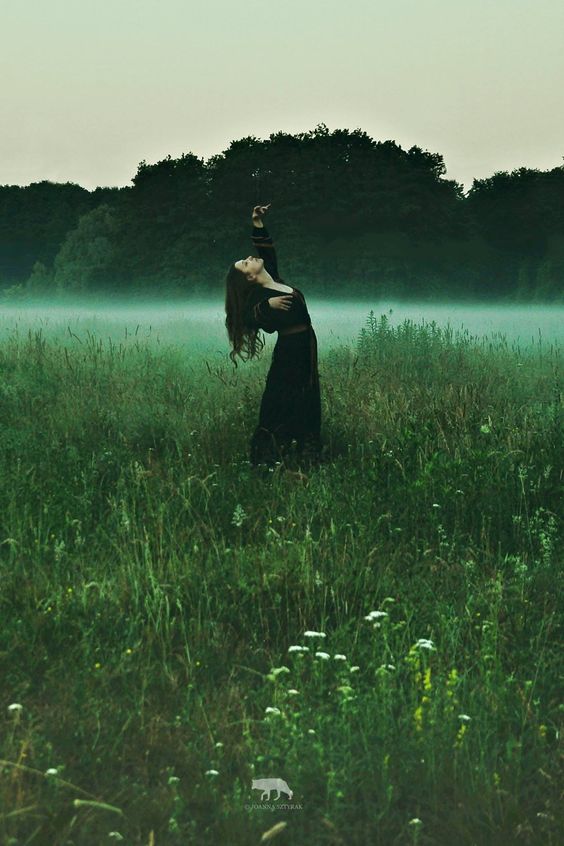 Here's a selection of quotes from #CailleachWitch to get you in the mood. If you like these you are going to LOVE the book. Just two weeks until you can pre-order your copy from Amazon. Four weeks to release…
The trouble started with Dea, she was not a woman to be messed with.
Who would build a house there? Only a witch would do something like that.
The five women sat in silence. Only the house sighed. Only the light shining in moved like waves on the floor. Still, there was comfort in it. Their world was shifting, but the seasons wouldn't, nature wouldn't. Spring would always follow winter, and summer after that.
Drew, the youngest, has always been independent, does her own thing, without chains of identity.
Erin was the kind of woman people told dark secrets to.
They wanted her. Her power. To possess her, reduce her, and they wanted her to need them. But she was not part of the world that had made them like that, and it was never going to happen.
That night Dúlta dreamed of her green eyes that wandered away from him, to places he couldn't follow, but wanted to.
Honor went to the window, opened it wide as was her habit, whenever the walls closed in. And leaning out into the pitch black she listened. The night was rich and ticking with life that nourished and maddened her. But there it was! Her name again, clearer now. She left the house. Now the wind sang a different tune, turn back, it seemed to say, before it's too late. But she wouldn't. She was the haunter now, the hunter, like the moon above her. And this was her terrain.
It had started to rain and it slanted down, warm and sultry.
With every passing second she felt more aware of the shifting tension, the danger that seemed, not to come from him, but to surround them. And the shadows of the room were like the branches of a dark wood they'd traversed, and now stood in the centre of.
She woke early to sunlight glittering in green stained windows and doors, and her first thought was that he hadn't spirited her away. But was that not what the fairy folk did? She sighed with a transcendent joy that eased her disappointment.
It was herself she wanted, and lightness.
'Yes, I am a haunted house, more haunted than these walls could ever be.'
An eerie cry rang out through the forest, ancient and menacing. She scanned the ghostly silhouettes, the trees, black and gnarled against the pale grey mist, and shivered.
I know this place, I said to the darkness, I am this place. These woods will never harm me.
At the house Mae praised her niece. 'You did well. He didn't suspect a thing you know?' 'I know.' 'He likes you.' 'Don't they all.' 'Oh not them all dear, not them all.'
'We're the aunts now,' said Erin, as she stirred some concoction. I lifted my head from the books. 'Fucking great,' I said, and she laughed. Then she couldn't stop laughing. She looked beautiful, I thought, and even youthful. It's because she's happy. 'You even laugh like a witch, you know that.'
Outside the rain poured down, it ricocheted off the windows and the tin roof, while inside a silence grew. Her voice broke it finally. 'Should I go?' 'Yes,' he said, coming to stand before her, 'but don't.'
It was one of those mornings when country life takes its blood price. When it's been raining too long and the cold has crept into your soul. You can't remember the last time you saw sun, or blue skies, or felt heat in your bones. From air to clay, the world is dark, depressed, frozen. And you, like a creature caught, are forced to stay in the monotonous stream, the din and steam, of a house. 'I'm going to town,' announced Dara.
She'd had to build her armour for the life here.
It had started to snow. It swirled in the biting wind, it clung to us and the frozen ground. I wished my heart would freeze along with it, I wished my memories would fall as silent. Instead, I remembered the last time. The earth had thrummed with heat and life that night, eight years ago. I'd felt powerful then, limitless, invincible.
'Forget you? Tell me how. I'd as well try to forget this place, the wind and rain, the mountain.'
I was grateful to the road, to the mountain before me. To the familiar fields, and trees, still brown and leafless. I never felt right in the town. I needed to be out here, to think, to be myself again.
'We're witches. Witches are not followers.'
I left for the whitethorn at dawn in a crisp diamond air.
Happy at last and so peaceful, she almost didn't believe the creeping desolation that crept over the flagstone floor and crouched by her side.
It might have been just the two of them there in the cool grass, she thought, under the canopy of branches. And he only sleeping. Any moment now he'd wake, and look at her again, and smile. She stared and stared at him, willing it. She ran her hands carefully over him. Healing hands, with long skilled fingers, that searched, and found nothing. She clenched them back viciously, the nails digging into her palms, drawing blood. Useless magic.
The three women moved through the forest, silent as the moon, swift as the mackerel of the ocean, one with the night.
That night they spent wrapped in the arms of the forest. Summer was coming, and there was no denying the new sweetness in the earth, a softness to the air that folded in on them. The long winter was suddenly at an end.
We were back with the ghosts of shimmering summer, July. Season of storms and of heaviness….
How excited are you for this book? I'm beside myself! Can't wait to hold it in my hands. Not sure how I'll react, but I'm ready to find out.
Have a great week out there, take care of yourselves, xo Jane.
Tags:
cailleach
,
cailleach novel
,
CailleachWitch
,
fantasy
,
Ireland
,
Irish Magic Realism
,
Jane Barry
,
Jane Gilheaney
,
jane gilheaney barry
,
Leitrim
,
leitrim author
,
modern gothic
,
mystery
,
novel
,
sliabh an iarainn
,
That Curious Love of Green
,
wild atlantic way
,
witch
,
women's fiction
,
writing
,
Writing a Novel
---
---