Easy Stuffed Baked Peppers with Pesto & Feta Cheese…
I had a workman in the house all day yesterday which means I had a house full of sawdust and needed the simplest dinner imaginable so I made Stuffed Red Peppers.
If you are new to cooking but LOVE your food and/or want to impress this is one to try!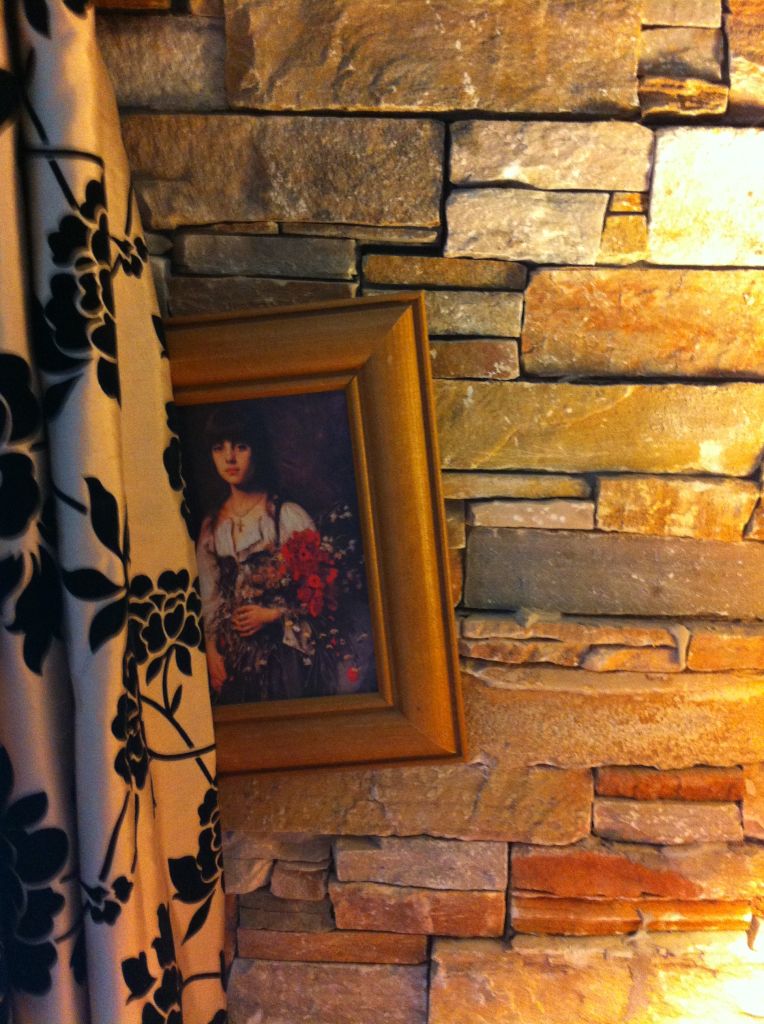 Hi Martha, sorry Martha : / My little sister Martha's a vegetarian who loves food but is really sick of this dinner…..this isn't really her though, it's just a little painting that hangs in my kitchen and remind's me of her as a child…aah!  The 'real' Martha lives in Salerno, Italy and we miss her dearly…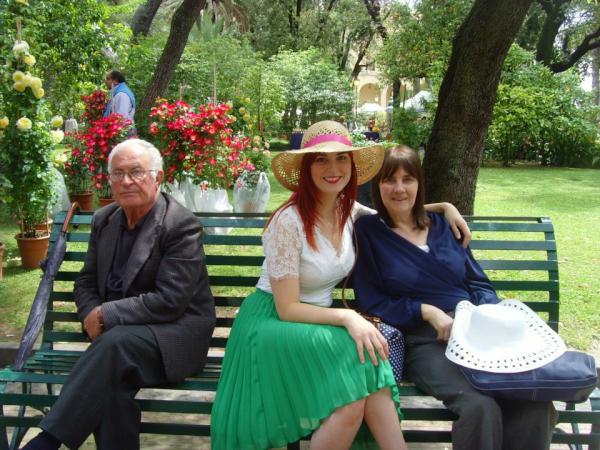 Anyway…I will make it up to you Martha but back to my recipe!  You will need…
Red Peppers (you can use green or yellow too I just prefer the red ones for flavour)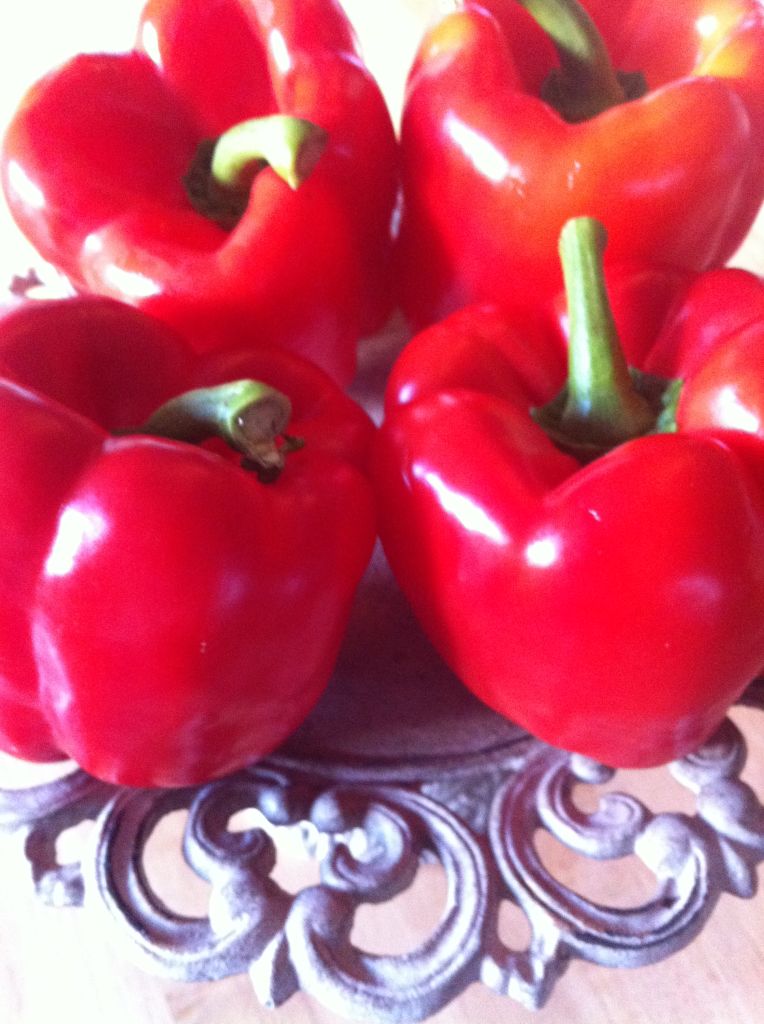 Feta cheese, I used one and a half packets for four large peppers.
Green or red pesto, whichever you have or prefer.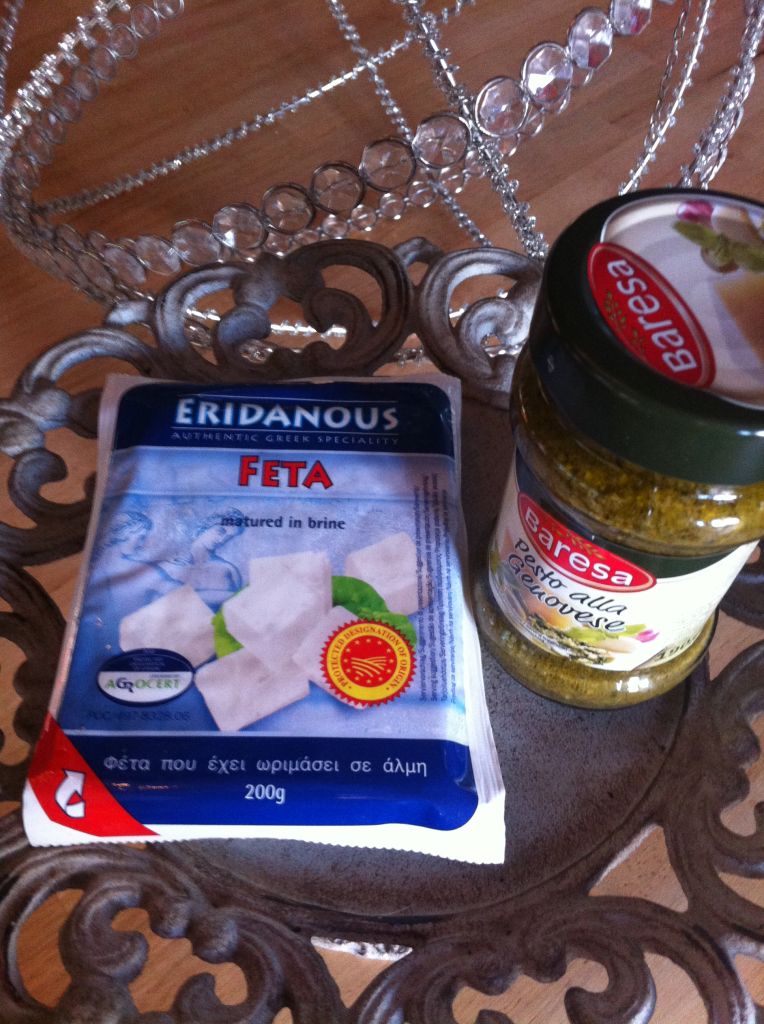 Halve your peppers, remove the seeds and arrange in an oven proof dish.
Chop the feta cheese and mix with some pesto…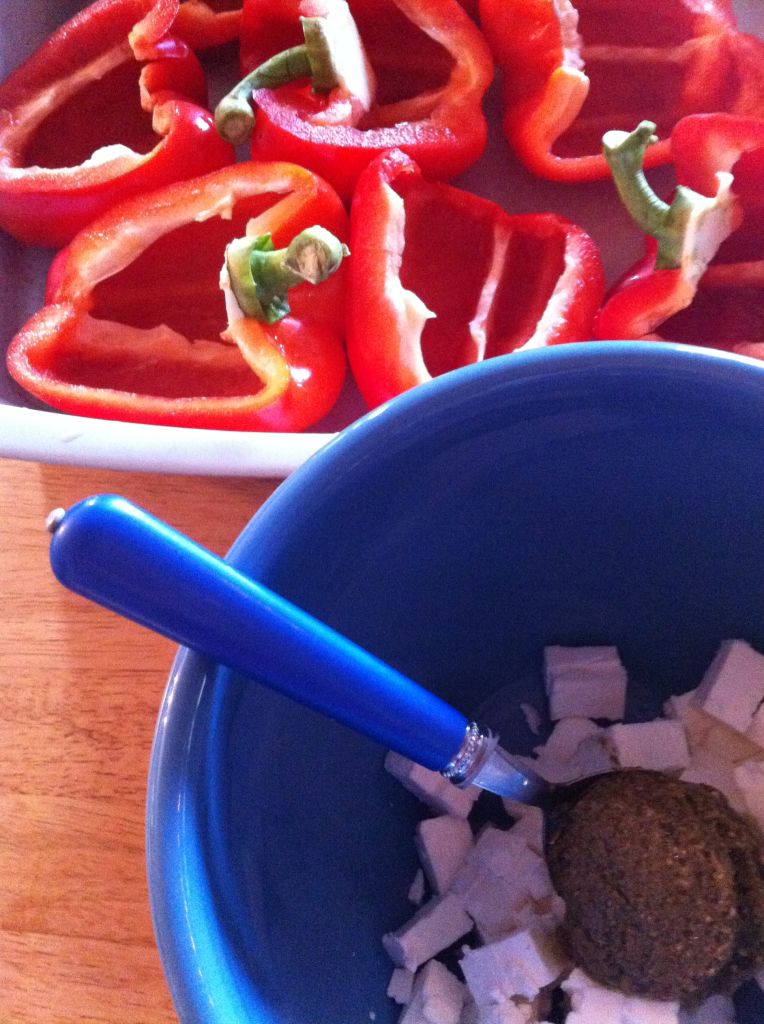 Spoon the cheese and pesto mix into the pepper halves and drizzle the peppers and dish with olive oil and add a sprinkling of sea salt.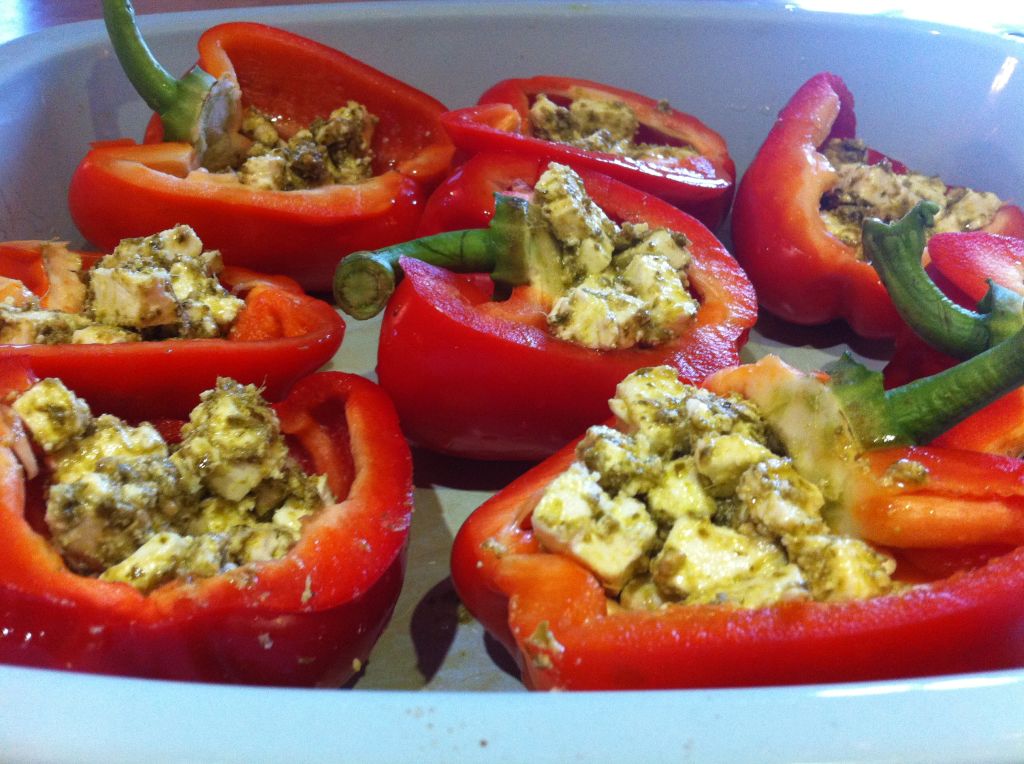 Roast in a preheated oven at 200 c for about 45 minutes (you can leave them in for a shorter or longer time depending on if you like them firm or slightly charred, soft and sweet, just keep an eye).
Serve alone as a starter or sliced over pasta to release the lovely juices..delicious.
Variations:
Sometimes I roast chicken with this dish.  I make a few slashes in it, drizzle with oil, splash with balsamic vinegar and sprinkle with sea salt before roasting along with the peppers for the final 30 minutes.
Or you can roast the peppers (or peppers and chicken) in a good splash of olive oil and balsamic vinegar, serve over pasta and crumble cold chopped feta on top.  The balsamic vinegar caramelises the peppers and makes for a lovely contrast with the creamy feta cheese. Either way you won't find an easier dish.
I fed four adults and two children with this and everyone was happy and full to the brim…though perhaps partly with sawdust.
---
---