Coconut Chicken Curry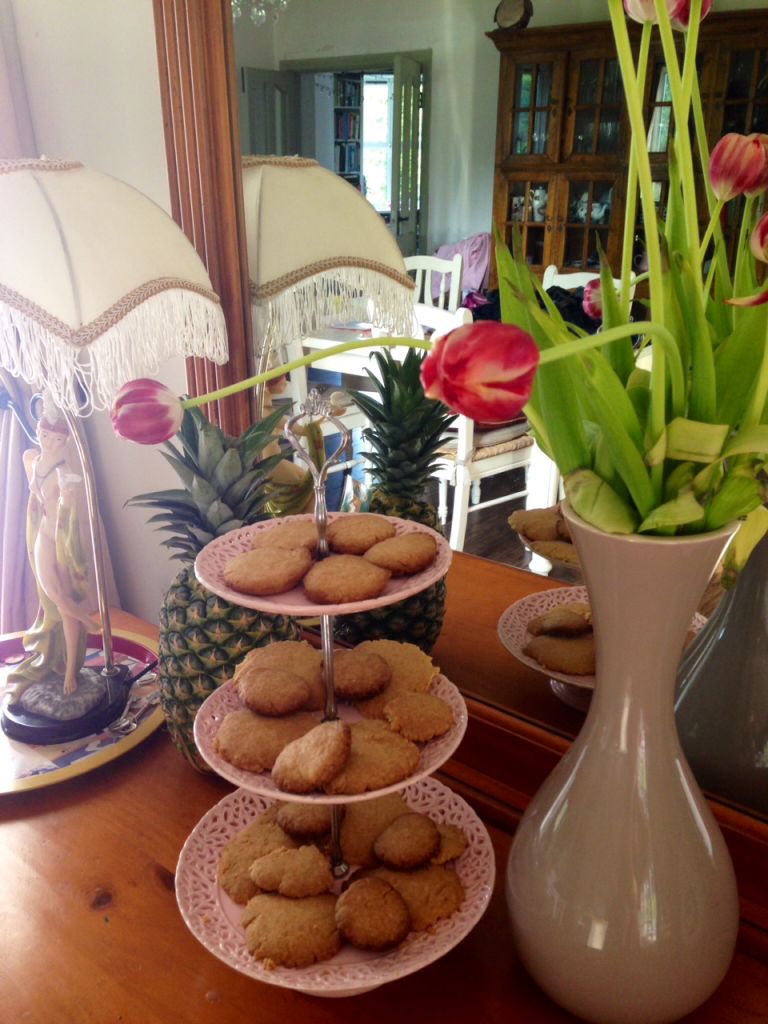 Oh hello again. Second time today. I did explain I'm in intense cooking mode at the moment.
I know. I'm always in intense something or many things mode. My friend Caoilfhionn remarked, when I showed her my various projects, 'You couldn't just take a break could you?
'Is there wine? If there's wine I'm taking a break.'
Well I've never liked to know I'm breathing so cooking and music, art and poetry are my calm place, my meditation. Because I cook almost everything from scratch I am queen supreme of both that and the shortcut but there's only so many shortcuts when you cut out sugar, processed food and in general, crap, therefore it's vital to embrace the shortcuts.
So without further ado here's my Coconut Chicken Curry and Jane's Lazy Biscuits in one fell swoop, in good time for your weekend 🙂
Chicken Coconut Curry
Brown some chicken in oil.
Add some onion and garlic for a few minutes.
Add half a chopped green chilli or some chilli flakes and a tsp or tbsp of curry powder to suit your taste and cook on low for another few minutes.
Cover with a tin of coconut milk and cook for 15 minutes.
Stir in the juice of two limes and two tablespoons of dessicated coconut.
Taste, season and sprinkle with coriander, leaf or fresh, and that's it.
Serve with rice or couscous.
Feel free to use prawns instead of chicken and in that case cook the onion and garlic first and add the spices before adding the prawns and coconut milk and cooking for 10 minutes.
Now. For Rachel Allen's biscuit recipe click  HERE . She calls them 'Jane's Biscuits'. My version is more 'Jane's Lazy Biscuits' as it cuts out the cutting out. I just roll and flatten in my hand. I know, but judge me when your're cooking as much as I am and even then I dare you…:)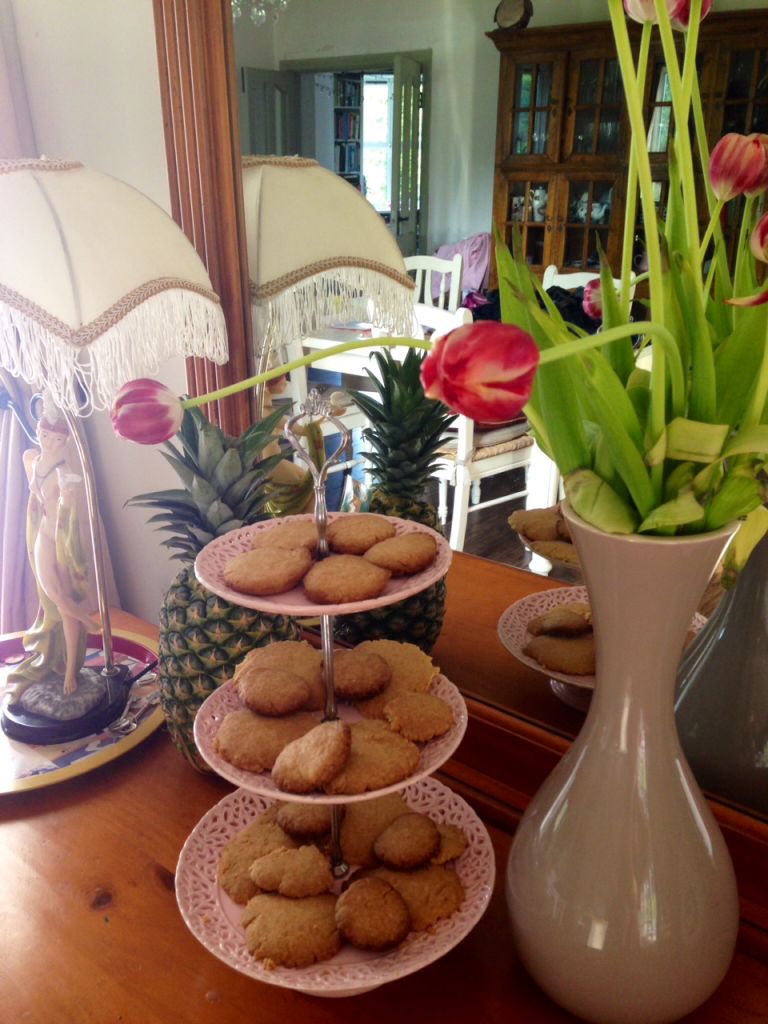 Me:          
Good morning. I woke up in the night to find a little girl lying across my legs, who was that I wonder?
Sadhbh:
I think it was Daddy.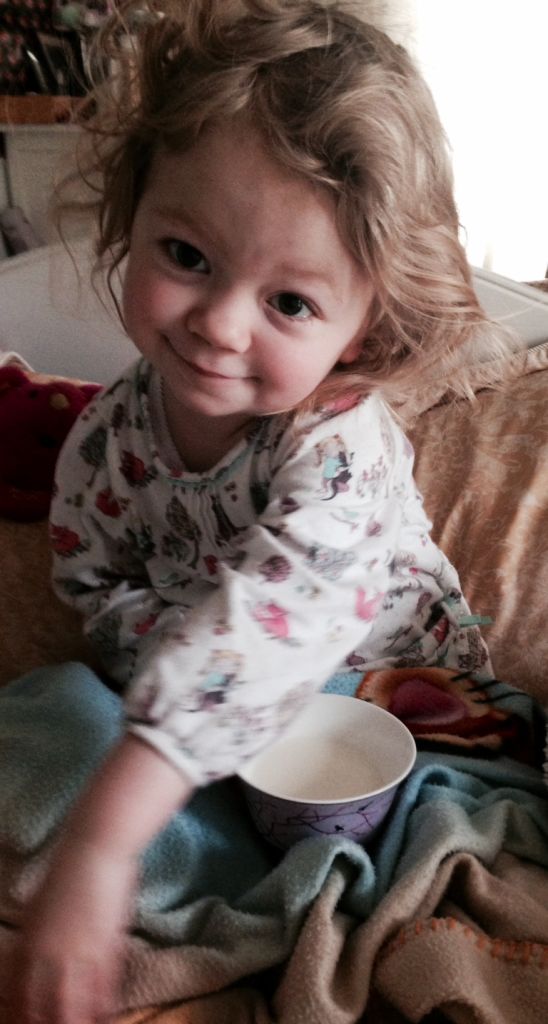 Before I go here's a sneak peak of our how our bathroom makeover's going. I'll be doing the full reveal plus ideas for your own home on the blog soon…have a great night everyone…chat soon 🙂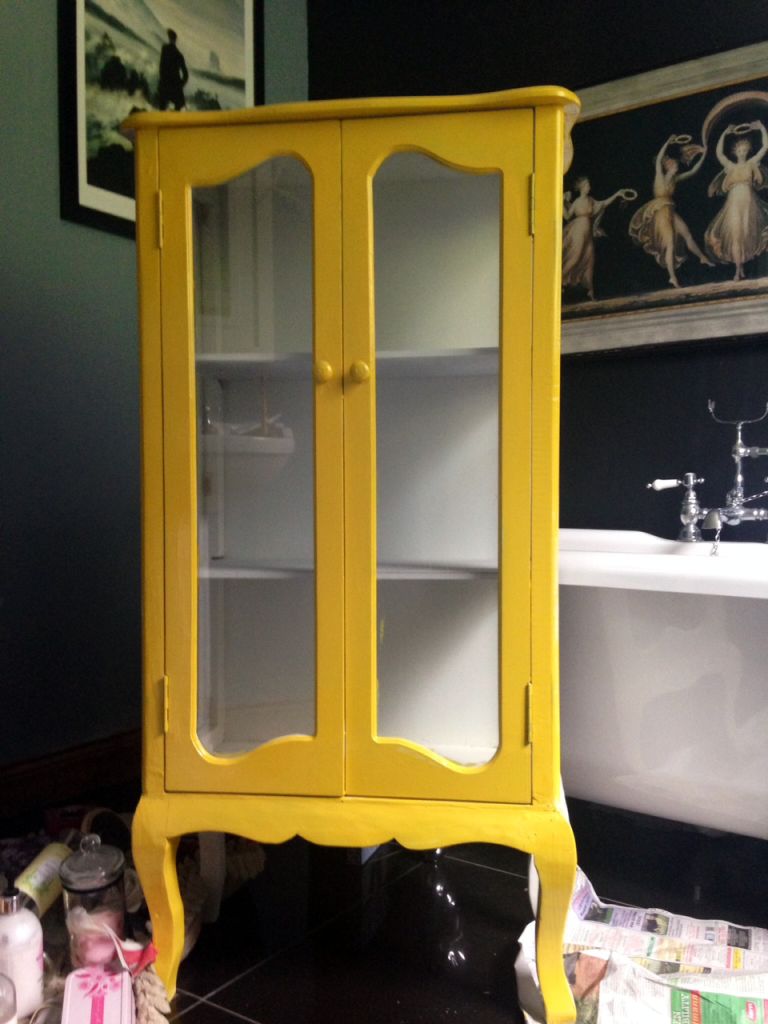 Wait…Here's two food related articles that spoke to me this week of the current food issues we have to deal with…
&
'Michael Pollen Weighs in on the Gluten Free Craze'
Have a great week everyone…
---
---