Creamy Tomato & Coconut Soup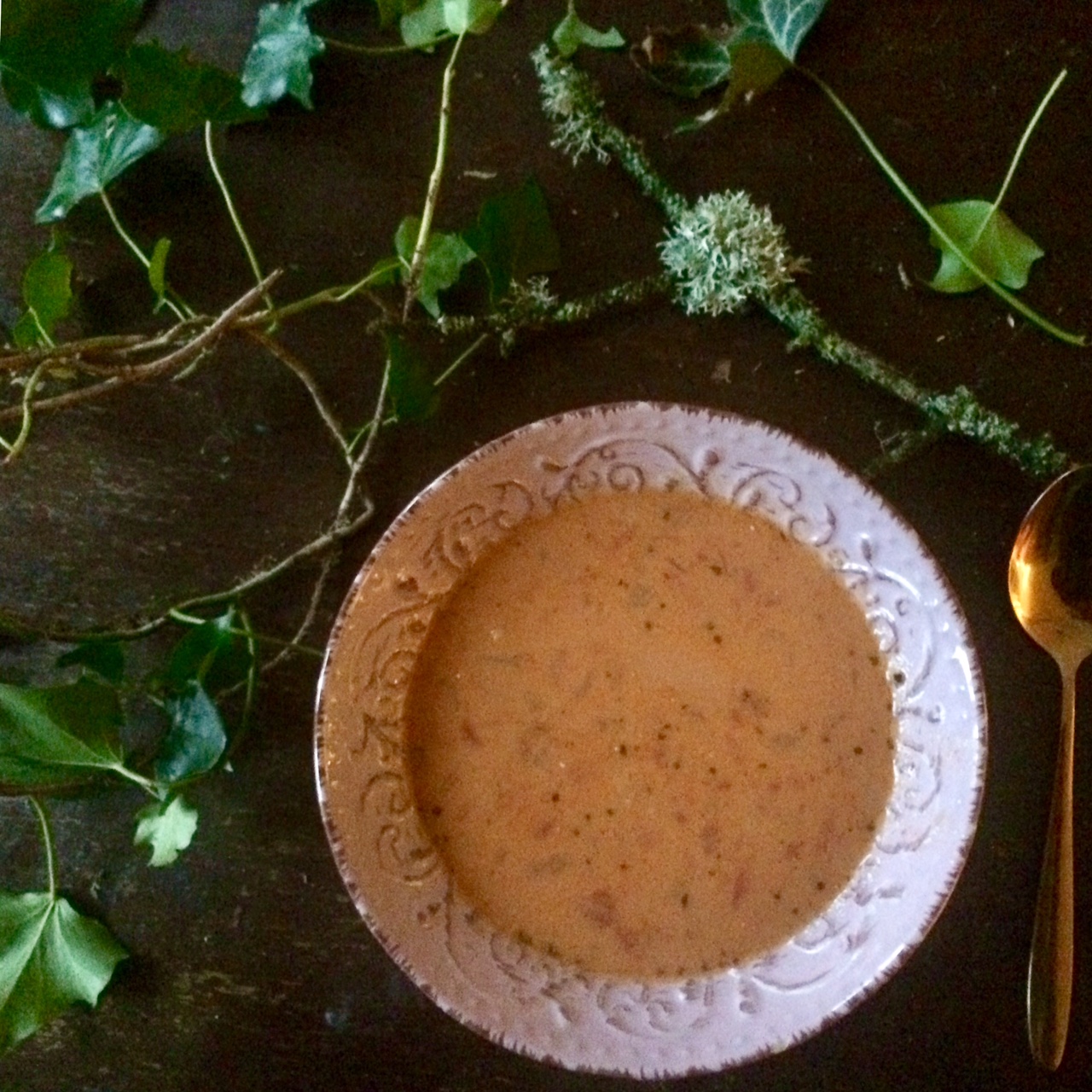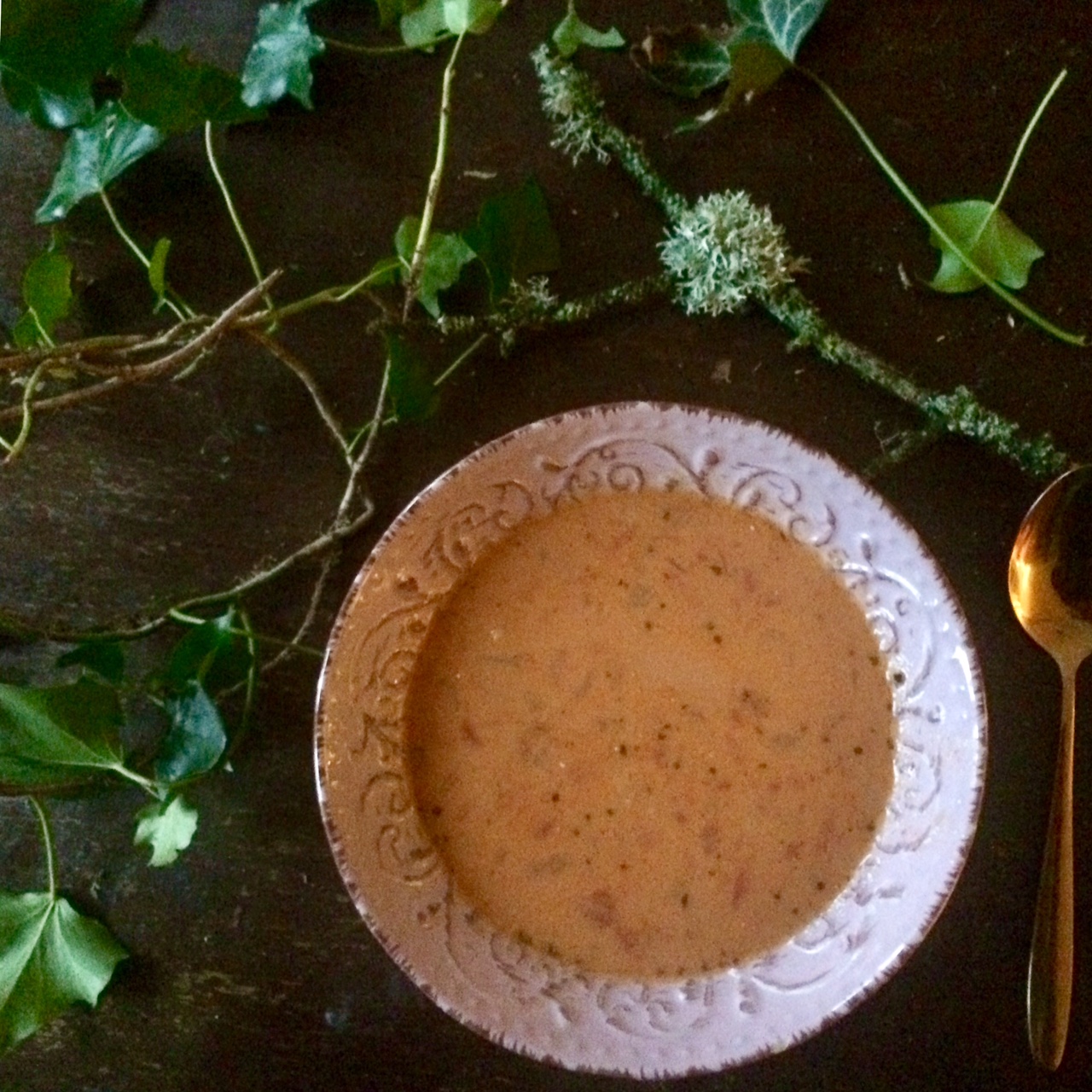 Here's a quick and easy soup to make winter easier and life tastier….
Creamy Tomato, Peanut & Coconut Soup…
You will need…
1 tbsp olive oil
1 onion (chopped)
2 cloves of garlic (chopped)
1 tsp paprika
half tsp chilli flakes
1 tbsp balsamic vinegar
1 can of chopped tomatoes
1 can of chickpeas or mixed beans (rinsed and drained)
1 can coconut milk
A few tbsps of peanut or almond butter
1 tin of water
1 tsp dried oregano
salt and pepper to taste
Some grated parmesan, half a cup or so
Cook the onion and garlic gently until the onion is translucent.
Add the paprika and stir in.
Add the balsamic vinegar and stir.
Next, add the tomatoes, chilli flakes, oregano, chickpeas or beans, coconut milk, and water. Stir to combine.
Cover and gently simmer for about 20 minutes. Add the cheese, seasoning, and more water to thin the soup if you like. You could blend it too if you like, I didn't feel the need.
If you make it let me know. I think it's completely delicious. Have a wonderful evening whatever you're up to. xo Jane
'Only the pure in heart can make a good soup.' – Beethoven
---
---