Creativity Bootcamp, Day 6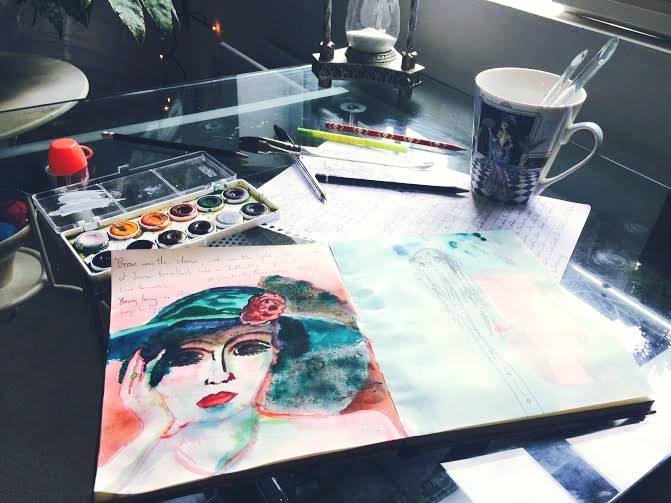 Seven days into my two week 'Creativity Bootcamp' and all is well. These first weeks of June have been marked by changes to challenge my normal routine, my eldest girl is home, my husband has a new work schedule, the weather is too warm for sleeping, and I have bootcamp. So what am I doing? Same thing I always do, writing, painting, reading, blogging, cooking, coaching, and talking to you fine people. Only more, more of everything, as much as I can pack in. Here's my report from Day 6…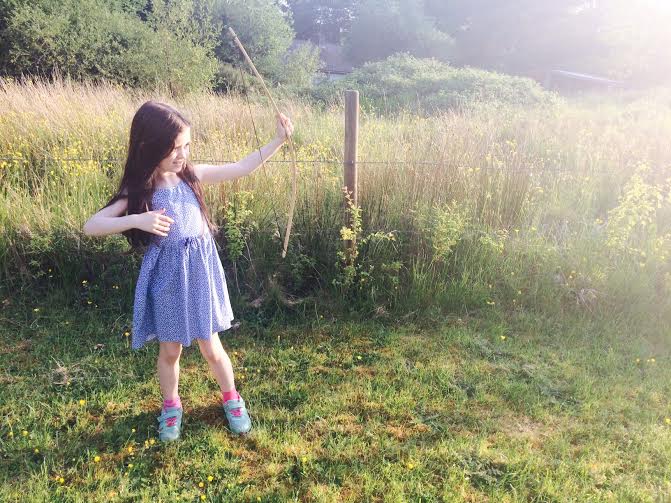 Started my day in the garden with coffee, Annie Dillard, and a storm looming. Followed this up with journal writing and a good three hours of layering, that's editing work for my book now. Barely any interruptions, the girls were busy with their own project, ship making.
We made cookies while the storm raged, and I made 'Mexican Tortilla Parcels' for dinner, that's onion fried with cumin, garlic, and chilli. Kidney beans, lightly mashed in, a tin of tomatoes, stock cube, coriander, salt and pepper, grated cheese and sour cream or natural yoghurt to serve.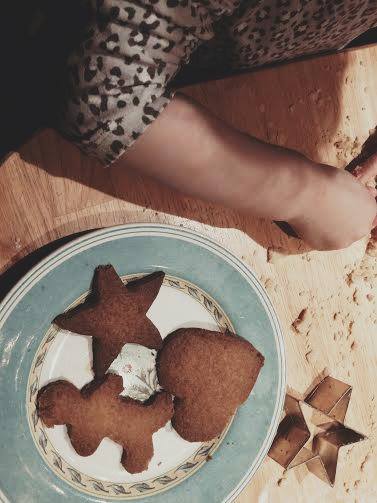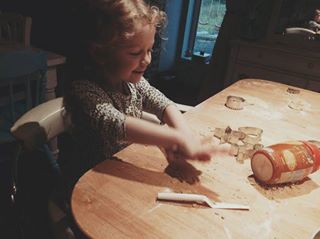 Cooking while writing, spicy onions and prose. The morning had my head a spin with thoughts on everything, plot twists, poems, answers to questions, whole blog posts. I keep a notebook on the kitchen counter to try and catch them. 
"Keep a notebook. Travel with it, eat with it, sleep with it. Slap into it every stray thought that flutters up in your brain. Cheap paper is less perishable than gray matter, and lead pencil markings endure longer than memory." – Jack London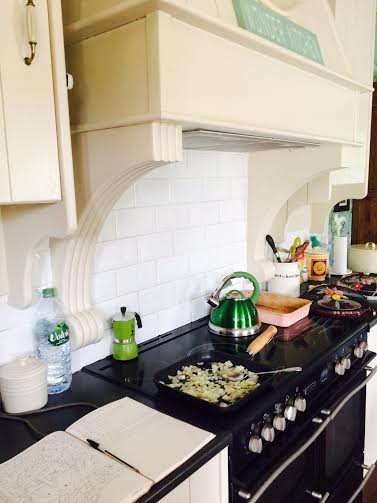 This started out as a quick sketch in a notebook, I wanted to draw her again on better paper and use chalk pastels for colour but couldn't find them so decided to paint the original sketch with block watercolour paints instead. The paper wasn't really up to it but we got there. I still might try her again, or some other version. My goal with painting is just to keep my toe in the water, I love it, but I've chosen to give my time to writing. Because you do have time, and you can do anything you want, just not everything.
"If you hear a voice within you say you cannot paint, then by all means paint and that voice will be silenced." – Vincent van Gogh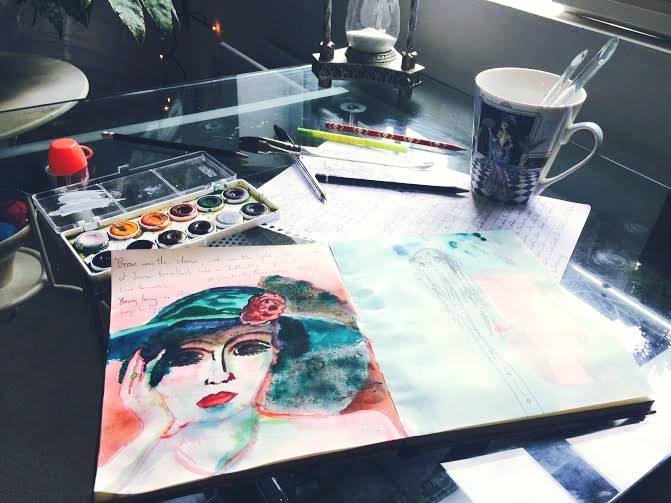 Bootcamp is a wonderful opportunity to push myself to go the extra mile, to take more time for things I love everyday. The more I do the more I seem able to do, it energises me. What do you love to do and how do you make time for it? Have a great week out there, xo Jane
---
---