Crisp Skin Salmon with Sweet Chilli Dressing & Egg Fried Rice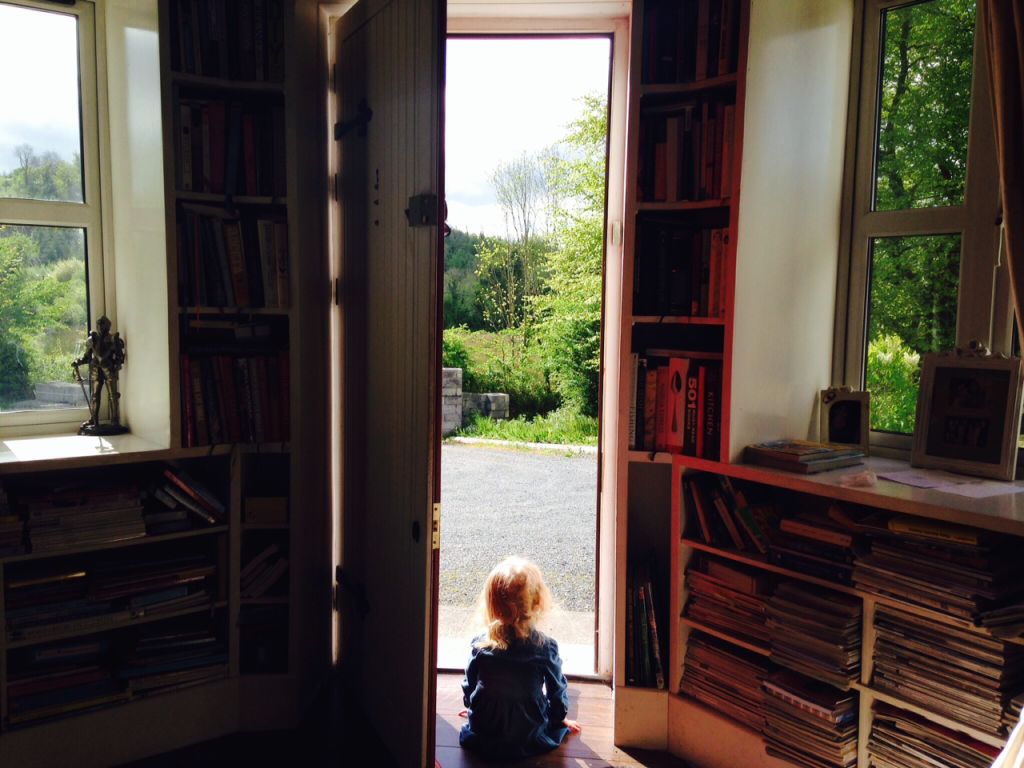 Dear Friends,
I haven't gone away in case you were wondering. I'm still here in my little corner of the world, in Co Leitrim. Still feeling fulfilled and happy since finishing the book. I've been enjoying the family, the garden and house all of which have taken on a new sheen and not just from all my de-cluttering. Life itself has taken on a new sheen. Life is really good.
Some of you will know my eldest daughter is almost finished school forever and will be doing her final exams, the Leaving Cert, from the 4th of June. I probably won't be back blogging fully until that's all done as I want to give her my full attention and support but I will be dropping in from time to time.
As part of my home style retreat I've been doing a lot of cooking, oooh a lot, and I just had to pop in to bring you two irresistible recipes we love before retreating once again, for just a little while longer…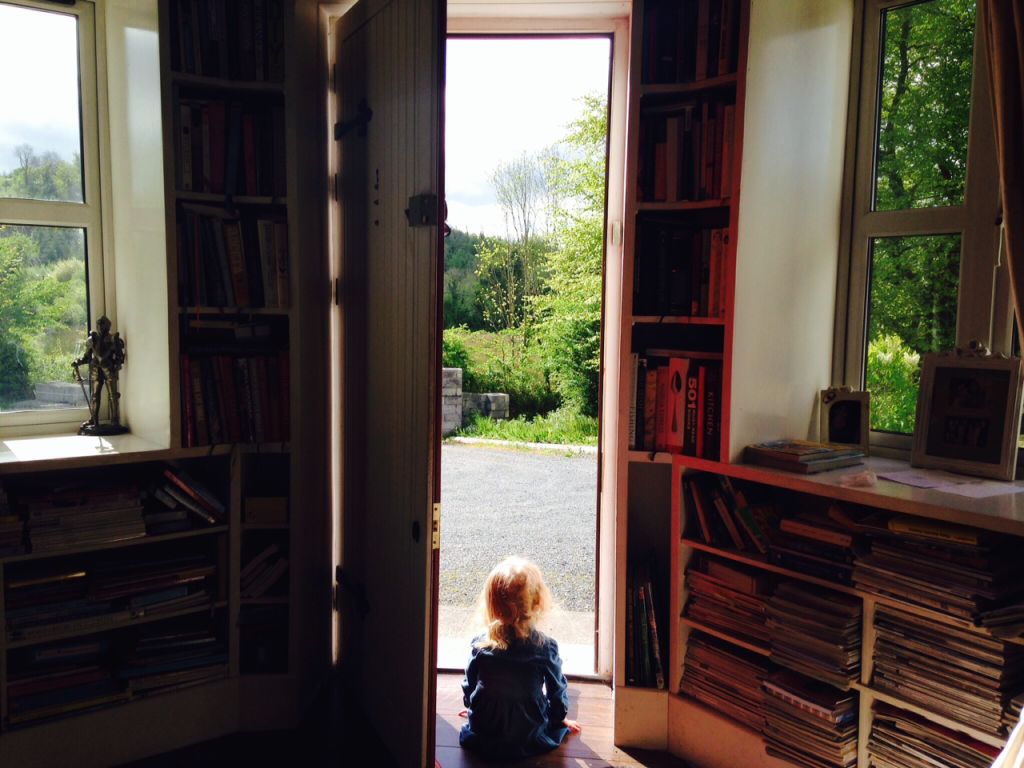 My hard working kitchen or 'Wonder Kitchen' as the sign says. I spend most of my time here…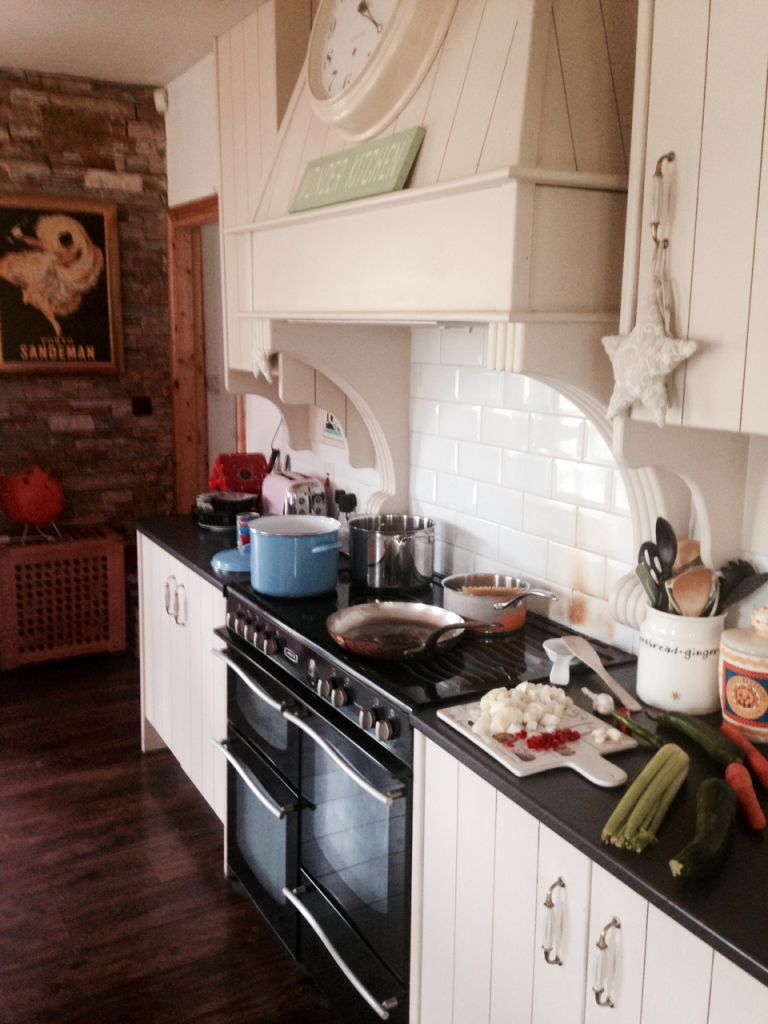 If you don't already have a fried rice recipe in your repertoire you really should. Rice is gluten free which increasingly seems to be good news for all of us but it can be boring so I like to dress it up. You get extra health points for the eggs and spices too of course. It's quick, easy and everyone loves it…
Fried Rice
You will need…
Peanut or sunflower oil
Rice cold from the fridge or cook and rinse in cold water as you need it.
Eggs (roughly 3 for a full pan of rice but use less or more as you like)
Some or all of ginger, spring onion, one or two cloves of crushed garlic, chopped fresh chilli or chilli flakes (I try to keep a tube of fresh grated ginger, available from most stores, in my fridge, so I always have some to hand. It's my favourite flavour in this dish)
1. Heat the spices in the oil before adding the cold rice (add a handful of frozen veg too if you have it). Stir to coat the rice and get it good and hot.
2. Make a well in the centre and throw in the beaten eggs. Let it sit a few moments before stirring in quickly, taking more of the rice as you go and that's it ready.
So much tastier than the takeaway version and perfectly good to eat on its own but please remember if you're saving leftover rice, cool it as soon as it's cooked and put in a shallow dish or dishes in the fridge. It's a big culprit for food poisoning so be careful.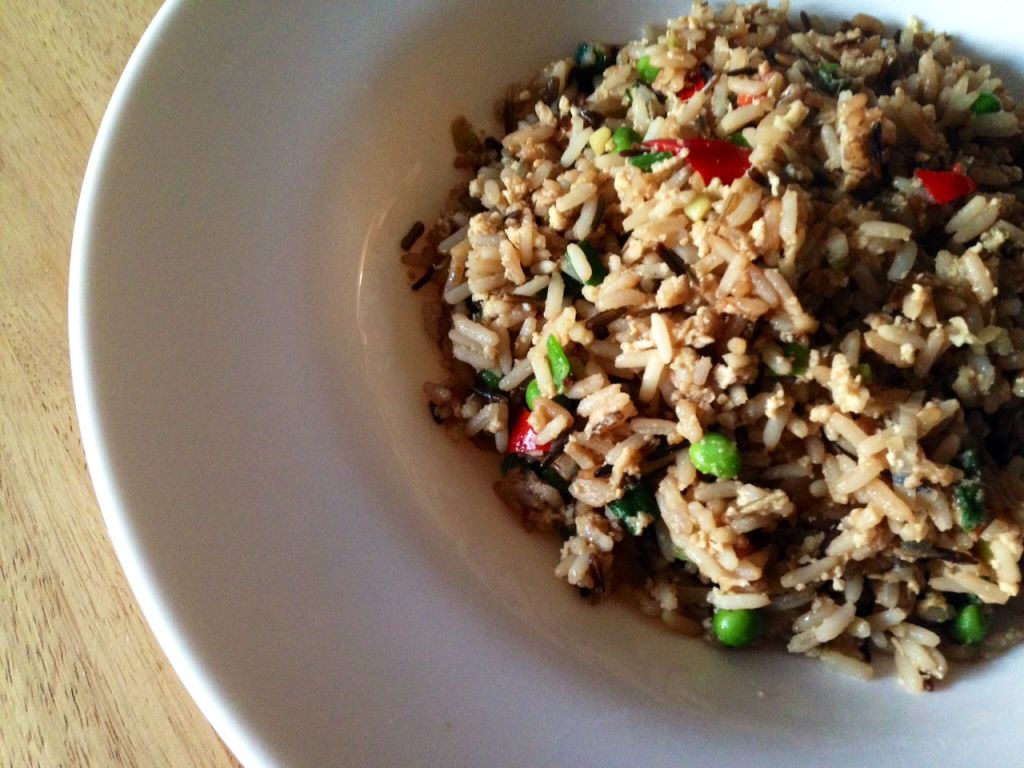 Crisp Skin Salmon with Sweet Chilli Dressing
You will need (for four people)…
Wild salmon fillets (Lidl sell sustainable frozen wild salmon fillets that haven't been pumped full of chemicals like the regular salmon you find everywhere.)
Flour plus salt & pepper for dusting
Spring onions, peas and fresh coriander if you have it, leaf is fine if you don't.
4 tbsp of brown sugar
4 tbsp of caster sugar
5 tbsp of water
3 tbsp of fish sauce
4 tbsp of lime juice
I red chilli chopped or chilli flakes
Peanut or sunflower oil to fry
If your're using the same salmon as I did you will need to defrost it in the fridge overnight.
Wild salmon is more red than the orange we're used to.
1. Mix the peas, spring onions and coriander to make the salad and divide between plates.
2. Season and dust the salmon on all sides with flour before frying in a large wok or frying pan for 8 minutes on a medium high heat and turning halfway through.
3. While that's going on place the sugars with the water in a saucepan and stir over a medium heat until the sugars have melted.
4. Take off the heat and stir in the fish sauce, lime juice and chilli.
5. The salmon should be beautifully bronze and crispy now. Place one on each plate on top of the salad and spoon the dressing over.
This is so delicious I can't tell you but listen, do try to include the salad as it makes such a difference to the fresh zingyness, trust me. For sure it's a lot of sugar but at least you know exactly how much and it's not something you'll make every day…I don't think.
Serve with fried or plain rice or noodles. Wild salmon is also much more filling than the farmed one so you  might not need a lot : )
That's all from me for now only to let you know my little bit of news. If you don't follow me on fb you might not have heard that I've been approached by IKEA, they want to feature our home in their online magazine, isn't that so cool! So nice and complementary to be asked. It will be featured in their real homes section initially but I'm hoping it will also be selected for one of their professional shoots so keep your fingers crossed for me!
Have a great week and chat to you soon
Jane
---
---