Deck the Halls…
The weeks are flying by and Christmas will be here before we know it especially if you count the time in how many weekends are left (two!) or in how many days till your little sister gets home from Italy, just eight days to go Martha : )
Outside is a picture of cold, white frost and red skies but inside we're warm, cosy and feeling Christmassy plus I've been getting on with the decorating in the sitting room…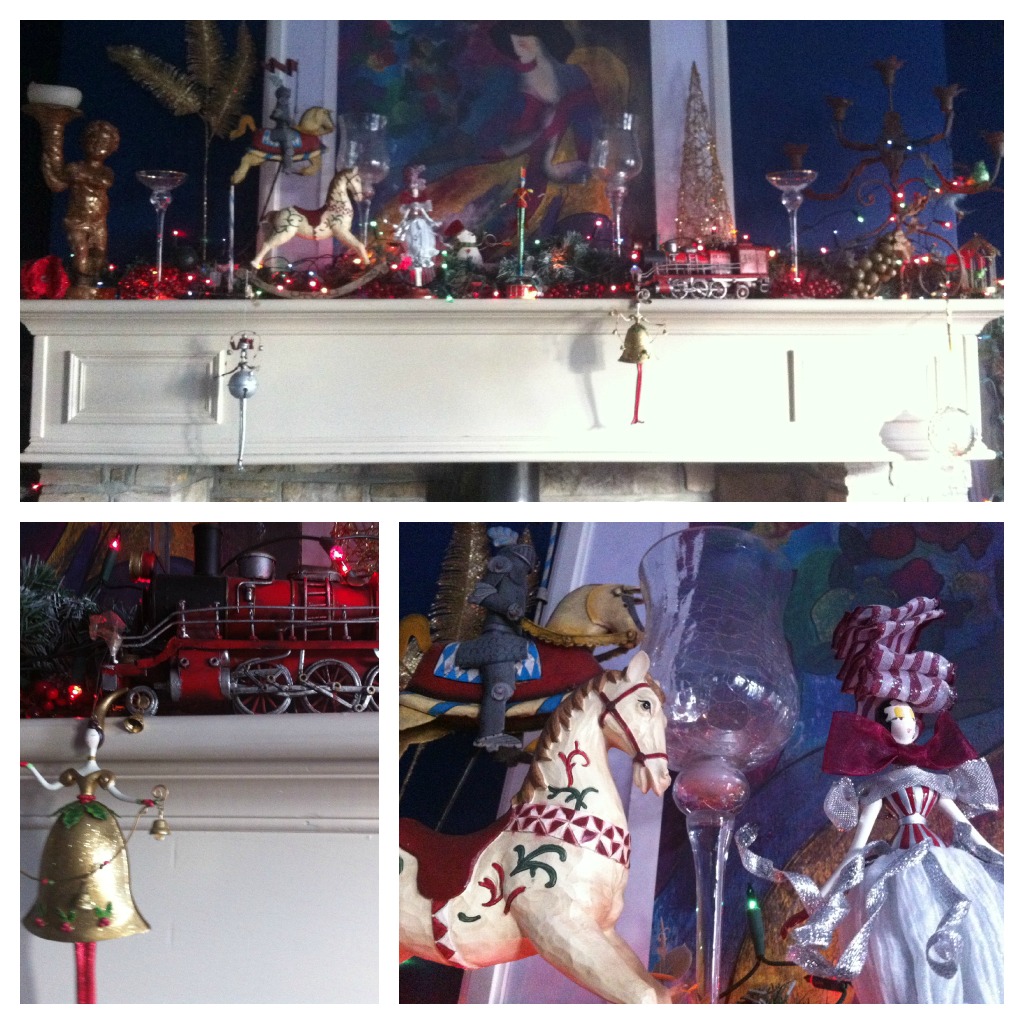 As you can see when it comes to Christmas decorating I favour a more is more approach!  I'm still with my 'enchanted world' and vintage theme but it's less rustic than my kitchen version. I like fairground & fairytale creatures & characters, steam trains, fairy lights and traditional colours, touches of magic and shimmer in dark corners…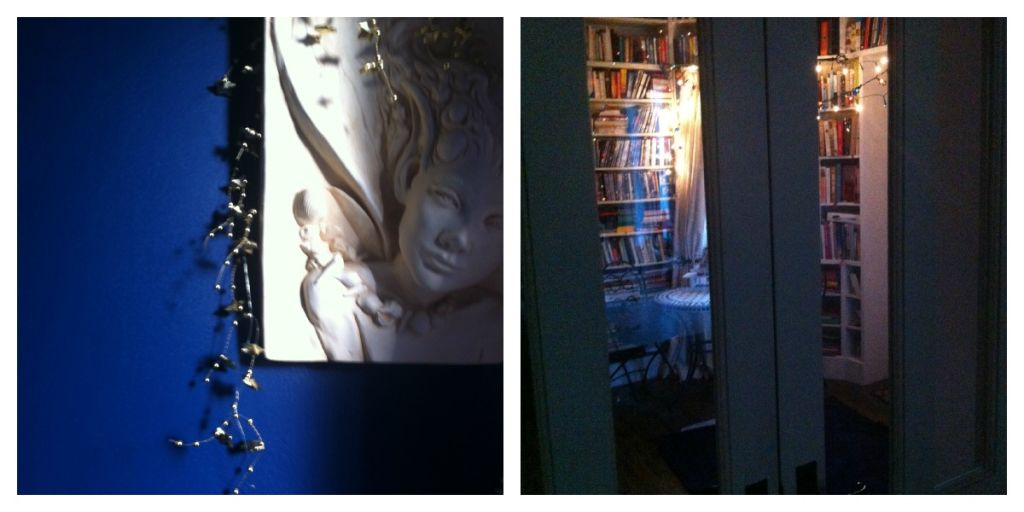 in the bathroom…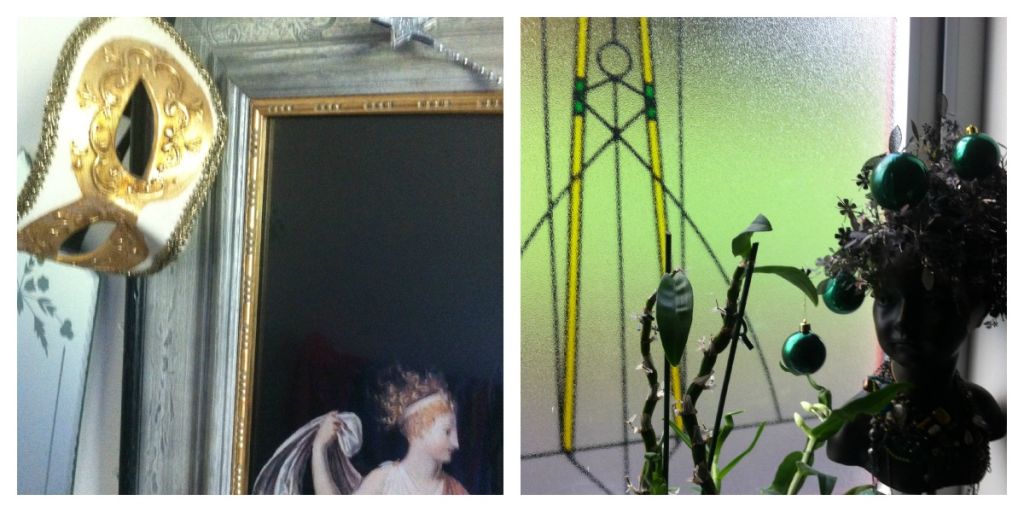 the hallway, and all over the house.  I have the same Christmas decorations for years and years, I might buy one or two new items here and there but I'm fonder of the things I have longest.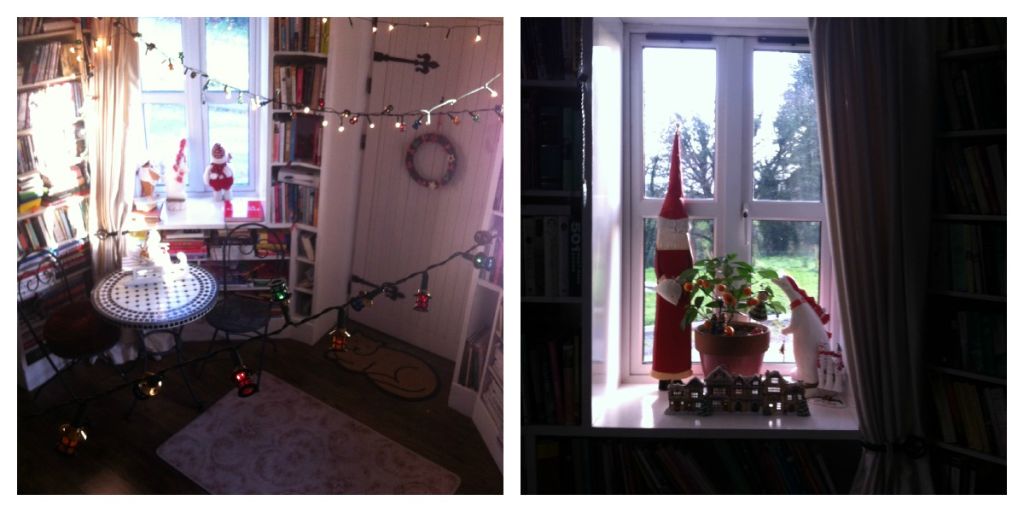 I think this house loves Christmas…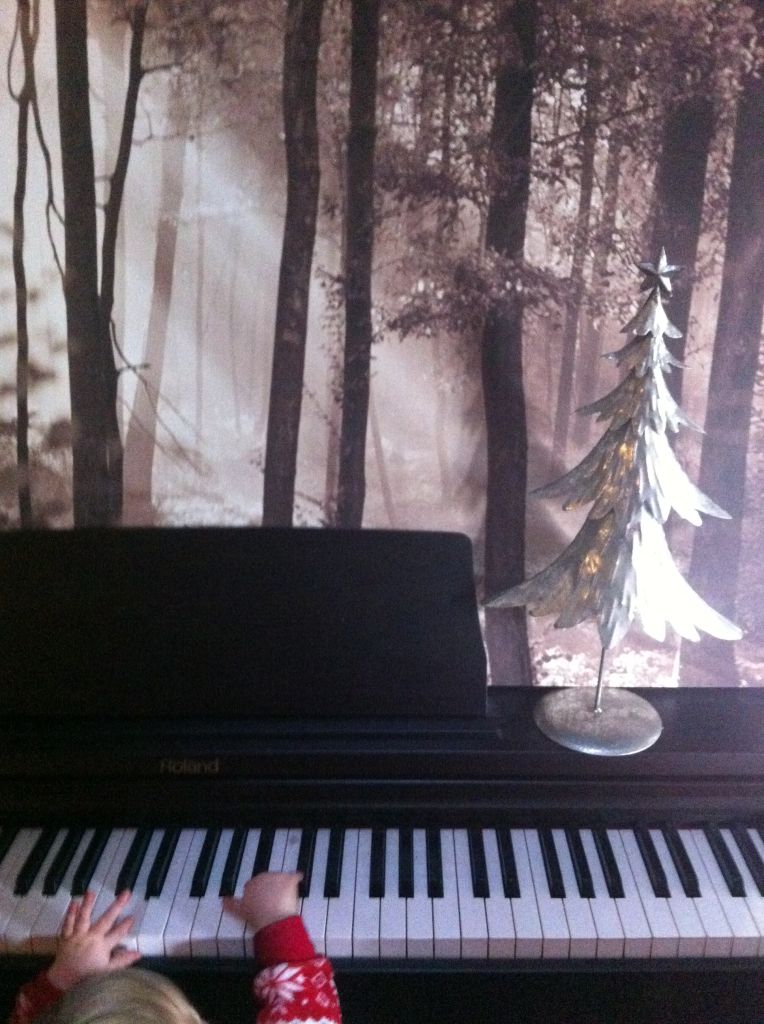 So that's a small taste of my decorating.  I'm ready for Christmas now. I just need to add the holly and the ivy and plan/do the food shopping…and wrap the presents…and buy a few last minute presents…and more sellotape…and check batteries, but nearly there! How are your preparations coming along?
We were in Longford town on Sunday and the Christmas atmosphere had definitely taken hold. Everyone looked so happy!  The lights in Longford town are beautiful too, Saoirse was thrilled by them and so was I…
If you're in Ireland 'The Holiday' is on tv tonight so definitely watching that!  My favourite part is when they see each other in the pub, it always gives me a little thrill, no not just because she's meeting Jude Law though that might do it!  Now that the halls are 'decked' bring on the movies, the food and the roaring fires please : )
---
---