Dinner at Caoilfhionn's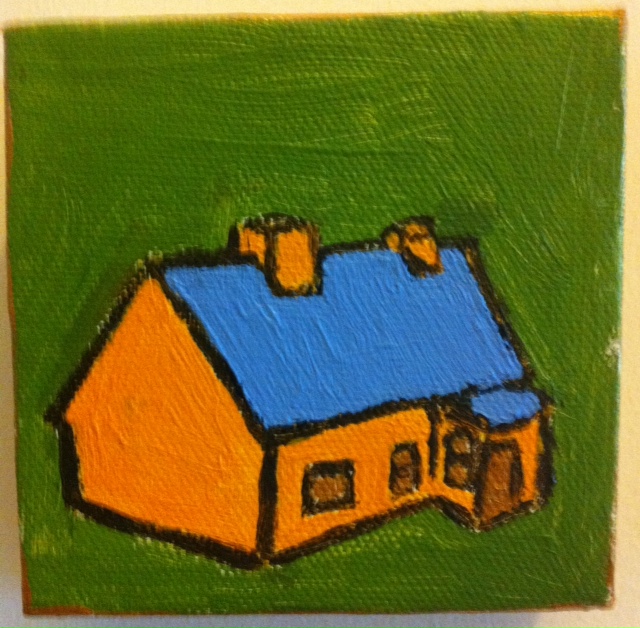 "August rain: the best of the summer gone, and the new fall not yet born. The odd uneven time."
Sylvia Plath
Hello out there and welcome back my swirling leaves for the new season, or the old one, autumn. Wasn't summer beautiful this year? I have to stay in mourning for a little while but autumn will work it's magic soon. You know how I am about the seasons. For now I'm clinging to these last bright nights, fading fast and feeling different in the air and breath already. Have you felt it?
Yesterday we had dinner at Caoilfhionn's, one of our very favourite things. It was a beautiful last days of summer kind of evening with the doors thrown open for a while and the children playing happily in the garden, four children who haven't been to school yet and by weeks end this will have changed forever too.
We sipped 'Gin, Rose & Elderflower Cocktails' and watched the children playing. These were a beautiful recreation of something similar she'd had in Dublin and wanted to try. The result was a taste of pure exotica…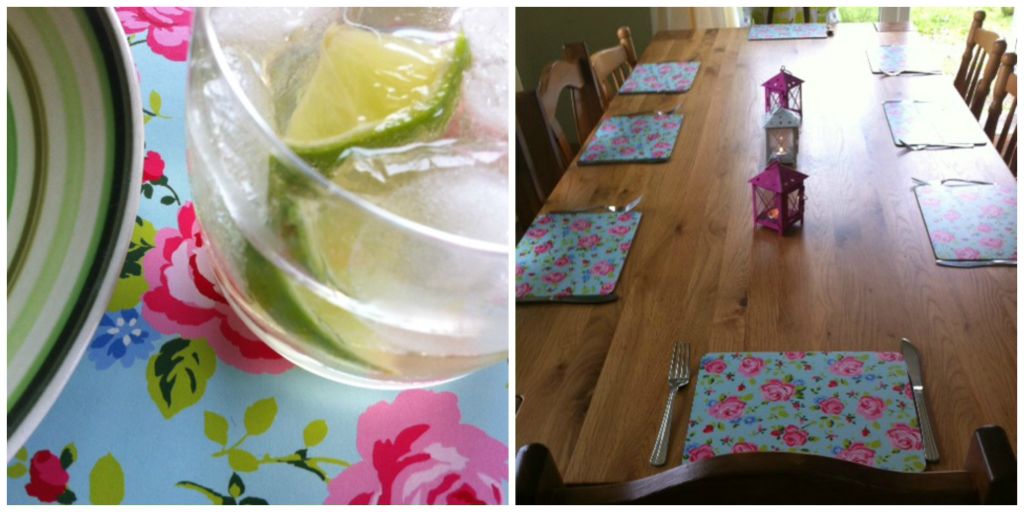 To say that Caoilfhionn is an exceptional cook is an understatement but she's an inexplicably calm one as well. Inexplicable to me at least! The lack of flushes and flusters just all lovely calm and she's an artist too. I've dotted this post with samples of her work like this one, inspired by a photograph, 'Cumann na mBan escapees, Carlow 1921'. Isn't it wonderful? In subject and in colour…
And then there are these 'Leitrim Cottages'. Dotted on the wall, their little house like boxes, just like those dotted across the countryside. The colours, a mix of the hectic shades you'll find in earth and sky in Ireland when the sun comes out after the rain. When you have that mingling of the rainbow with the greens and the browns and the peat…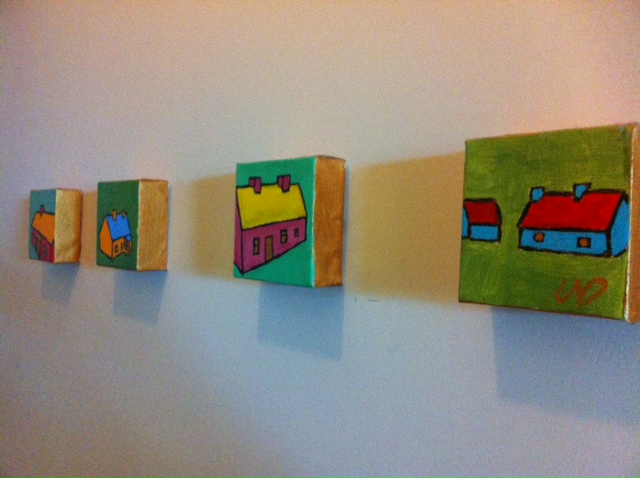 "Autumn seemed to arrive suddenly that year. The morning of the first September was crisp and golden as an apple…"
J.K. Rowling, Harry Potter & The Deathly Hallows
For starters we had a 'Roast Red Pepper Gazpacho' with 'Parmesan Lollipops!'
Can you get over the colours? I just cannot! Can you get over the crispy parmesan lollipop!! This was delicious. Everyone enjoyed it. The soup and pops were quickly demolished…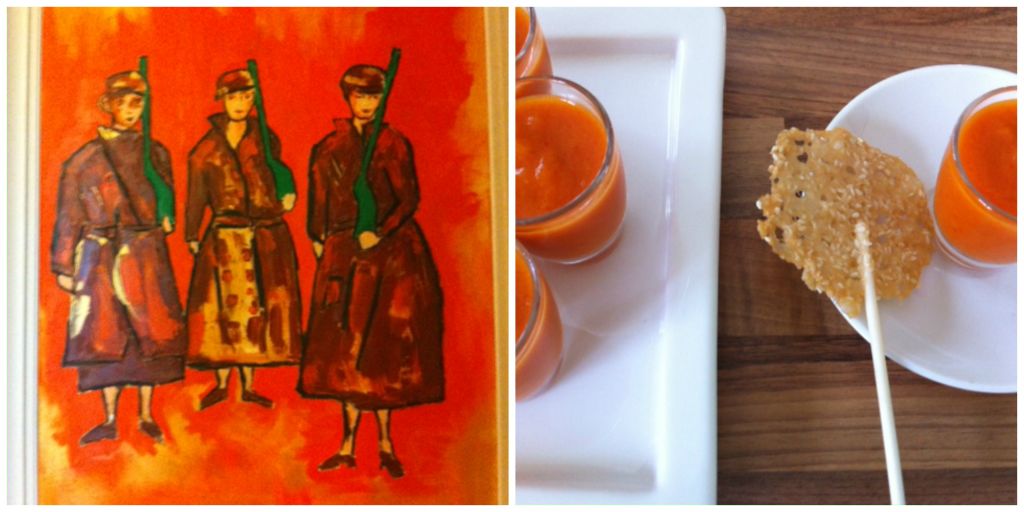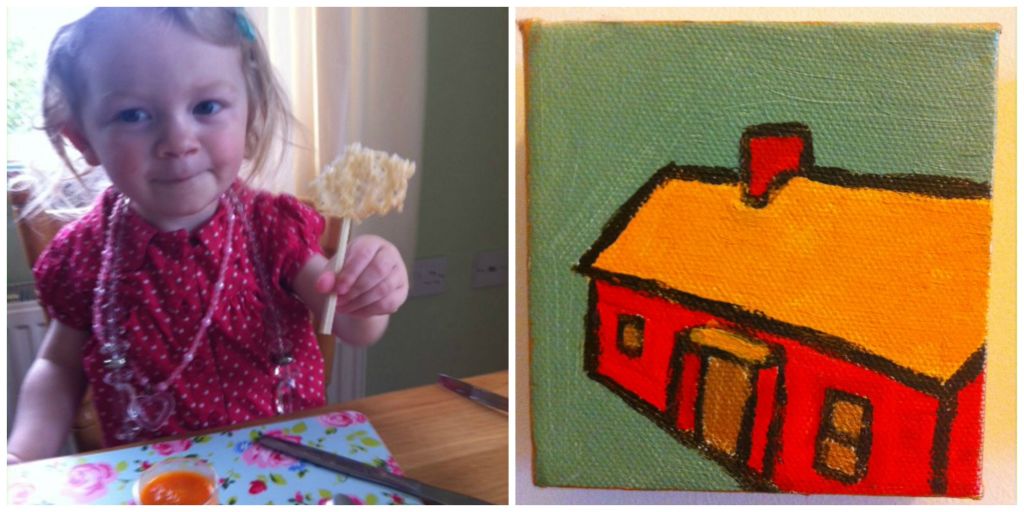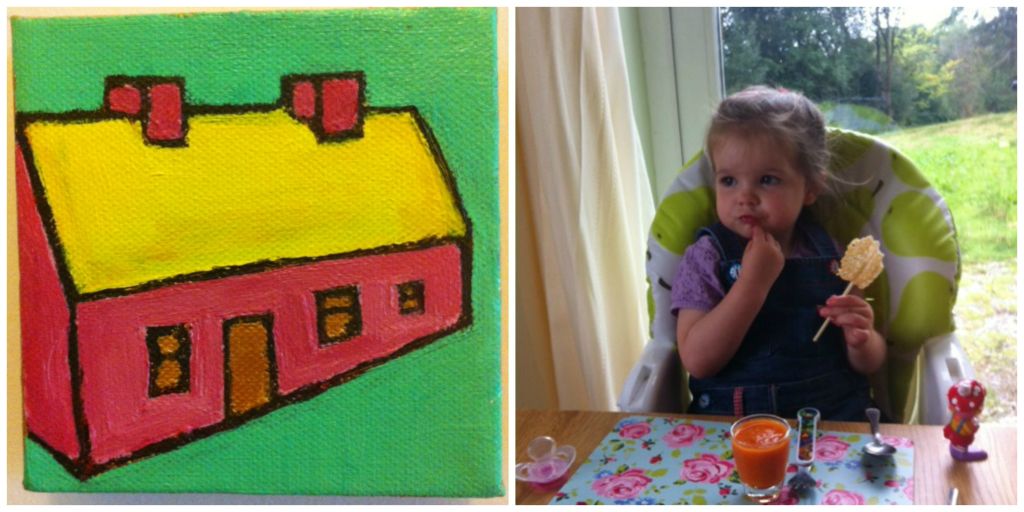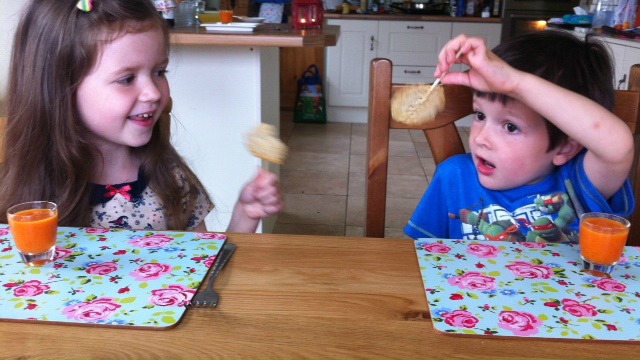 This painting is 'Dunmanus's Bay, West Cork', Caoilfhionn's home, where her mother still lives…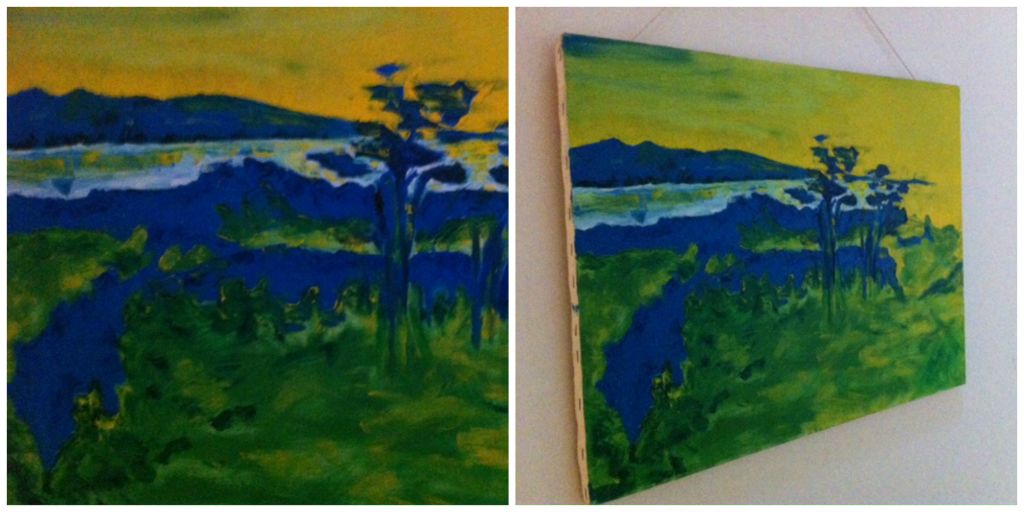 Spoiled again, the main course was a gorgeous 'Roast Duck & Tangerine Salad' from Harry Eastwoods book 'A Salad for All Seasons'…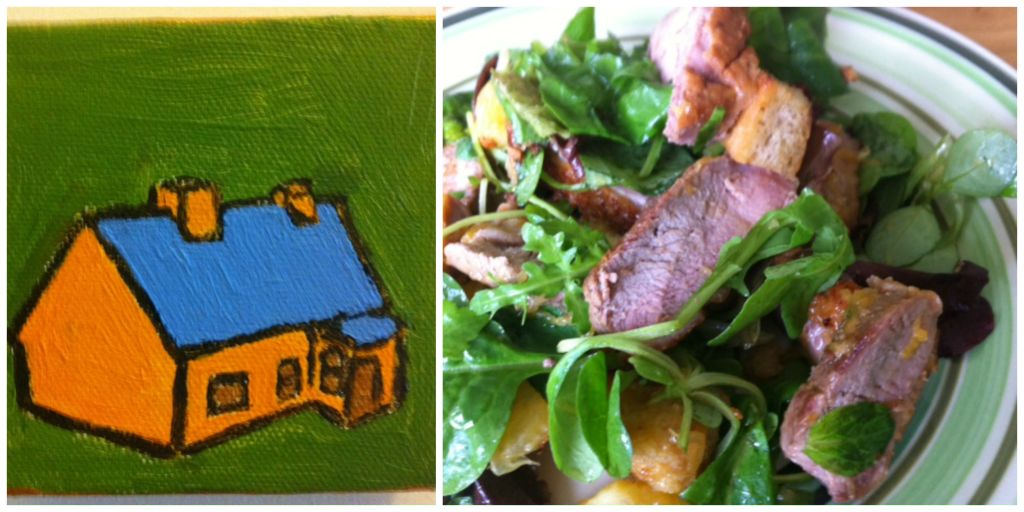 And for dessert…Home Made Raspberry Ice-Cream with a Raspberry Pouring Sauce. What can I say? Creamy, velvety, divine. All is art here.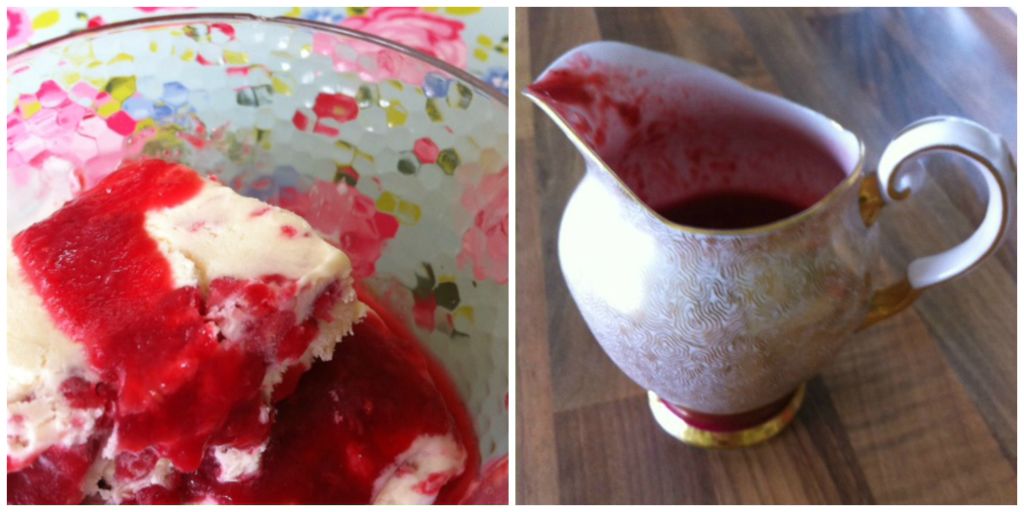 And there's more…I know, it's unbelievable but folks it's true. 'Sweet & Salty Crunch Nut Bars' from Nigella Lawson's book 'Kitchen'…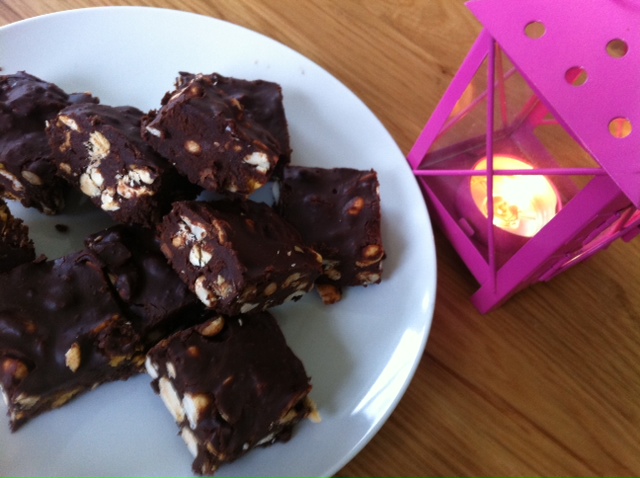 "Listen! The wind is rising, and the air is wild with leaves,
We have had our summer evenings, now for October eves!"
― Humbert Wolfe
---
---