Dinner in the Hall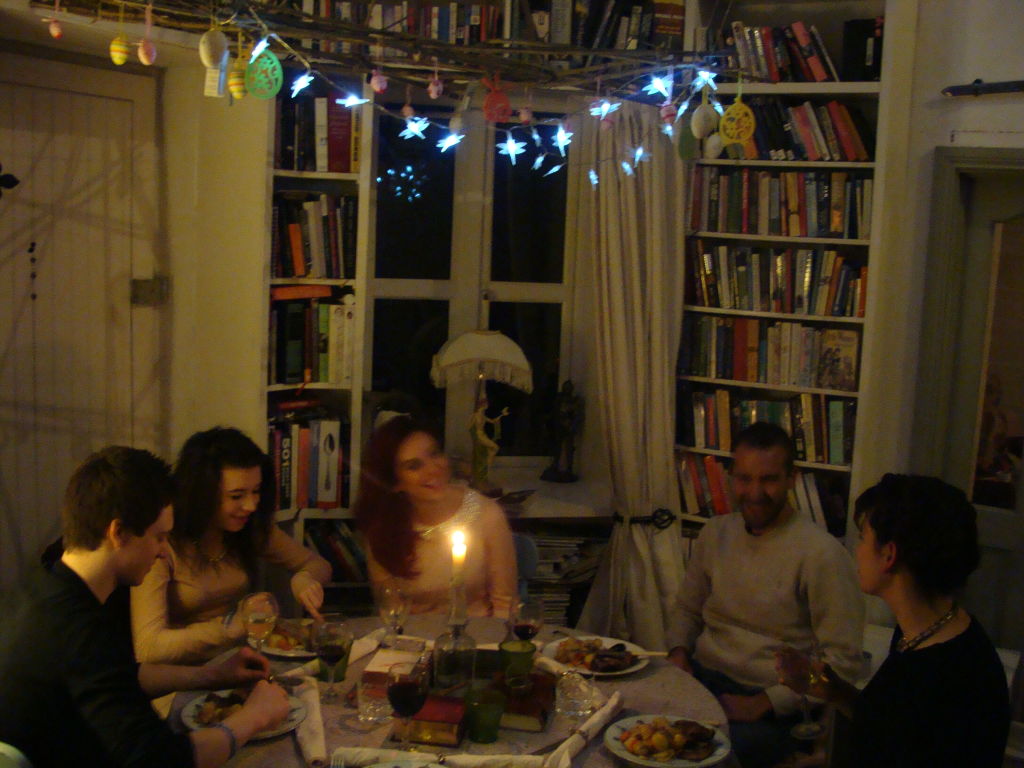 It's been a great Easter weekend of catching up and making merry with family and friends. I'm just sharing a few of the highlights here with you today.
As you  know I started preparing last week by making a hazel sculpture to hang in the hallway. My idea was to host a special dinner party among the books for Martha and Christian (home for the weekend from Italy).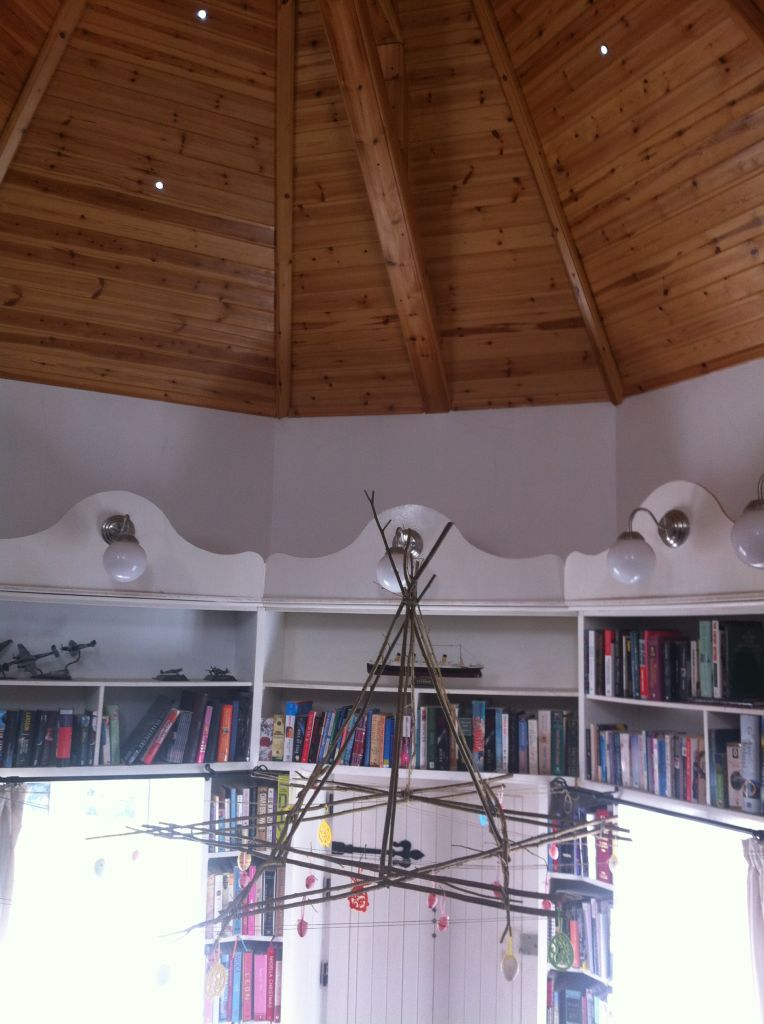 Little did I know at the time that this was putting me in touch with my pagan roots and the ancient pagan holiday Eostre. I should have known! You can read more about this tradition in a great post by fellow blogger Mama Dynamite click HERE.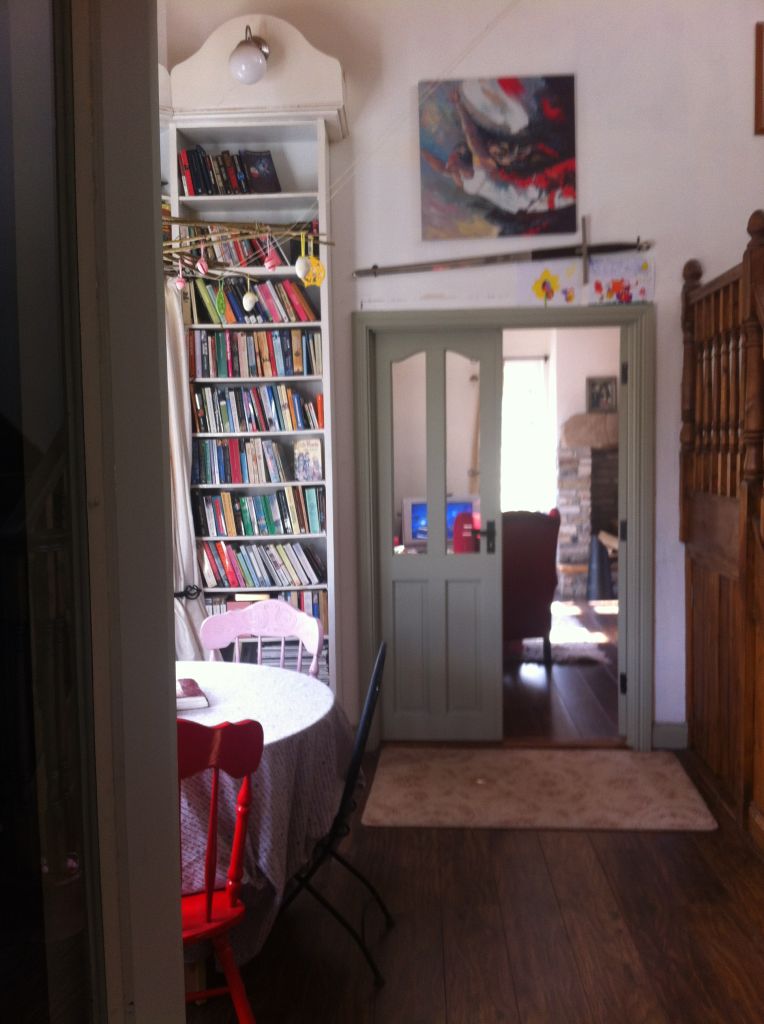 Next I hung colourful Easter decorations on it and placed a round table beneath…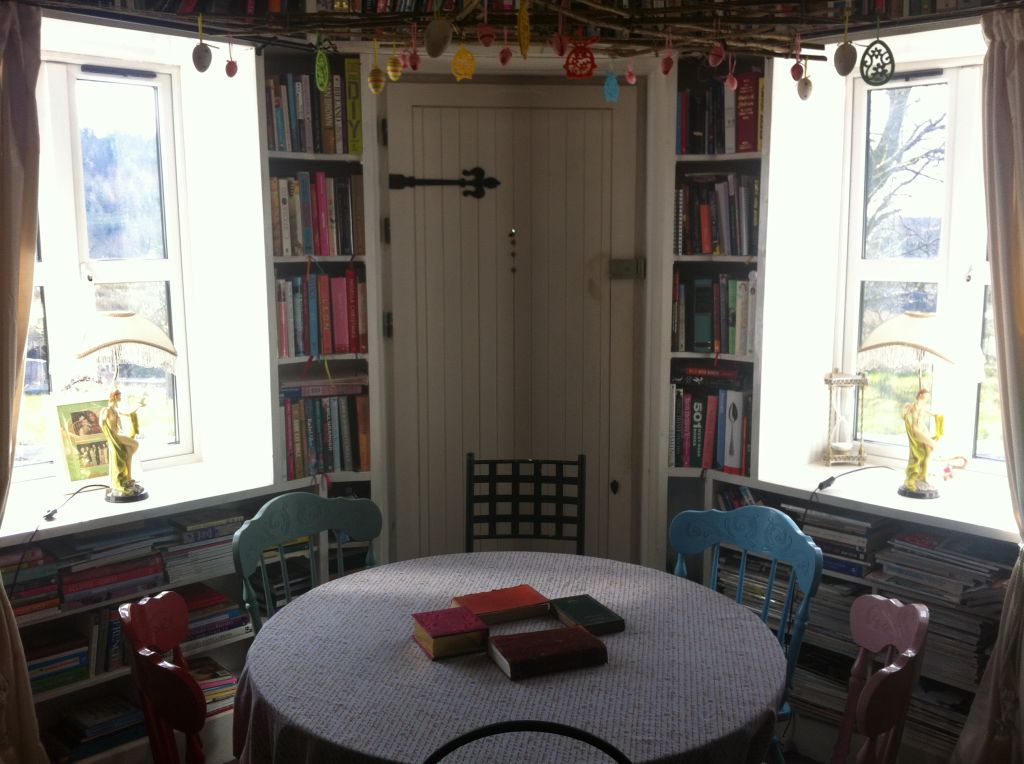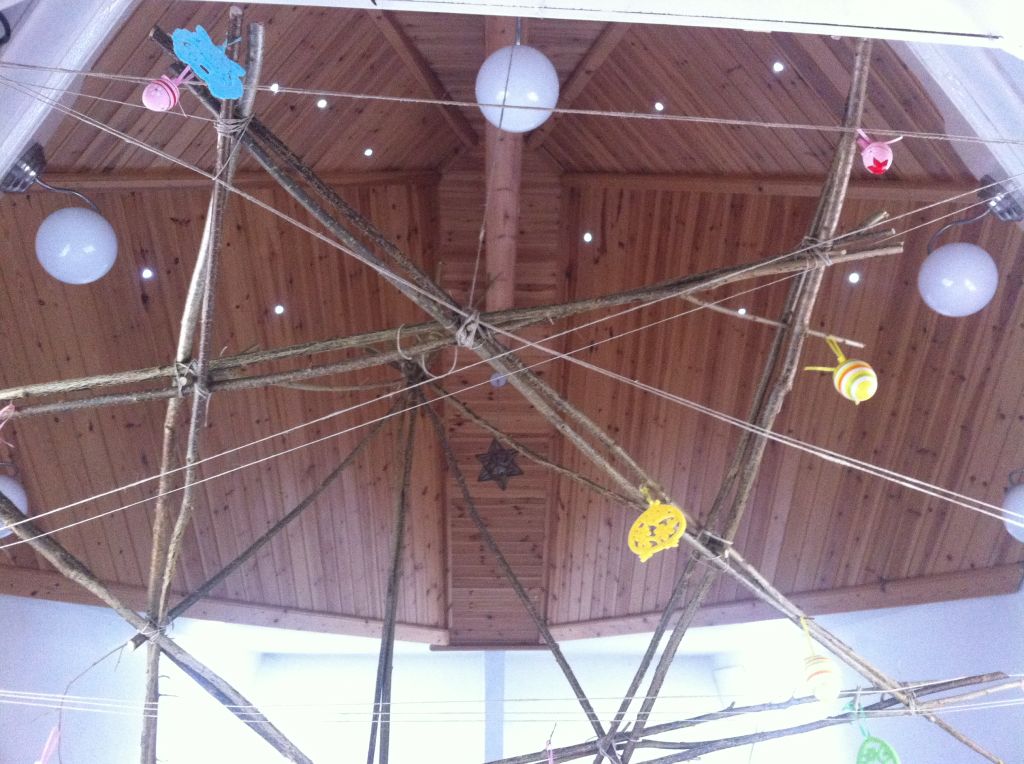 Look up…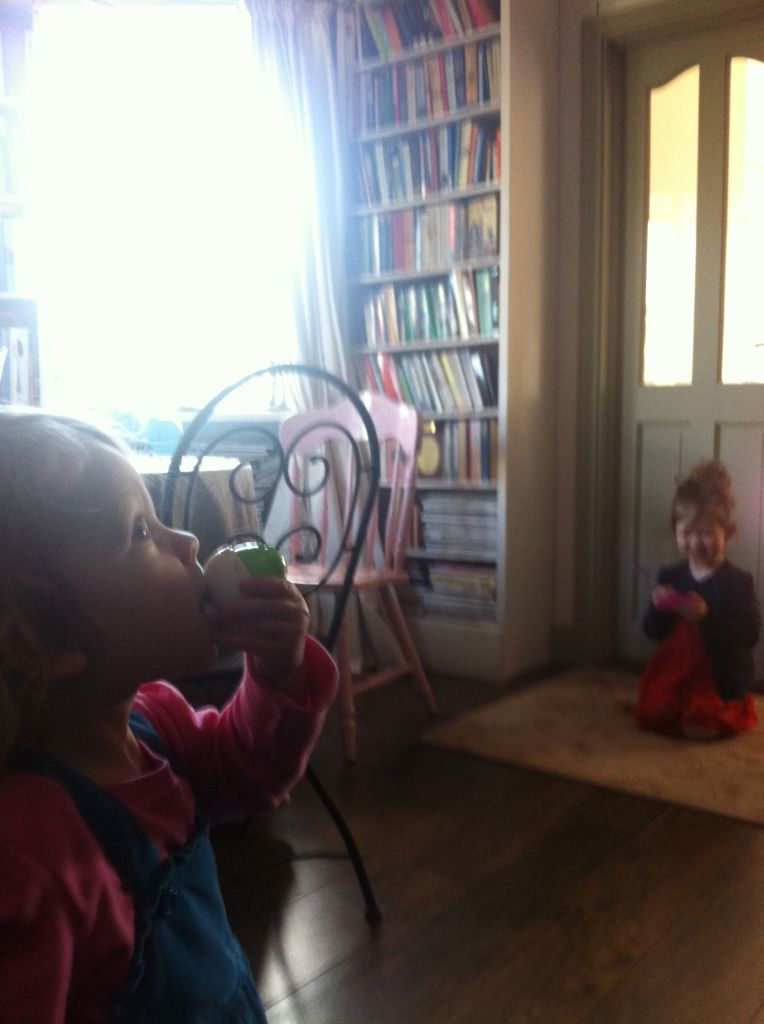 Good Friday was beautifully sunny but freezing cold. I kept the fires burning all day…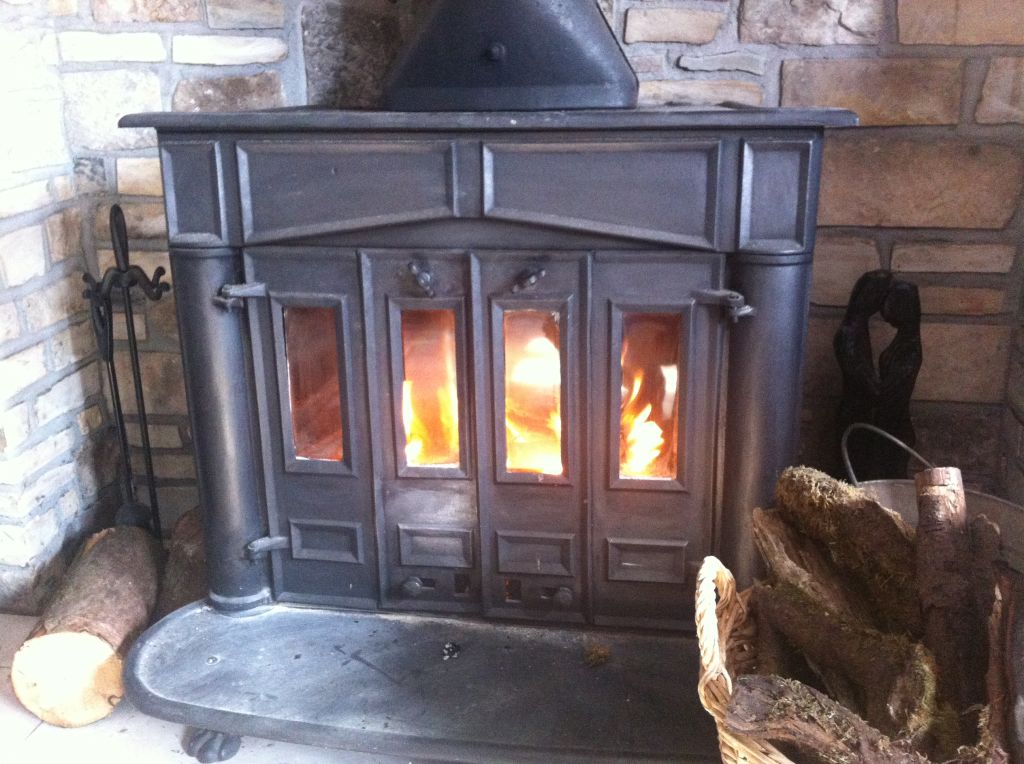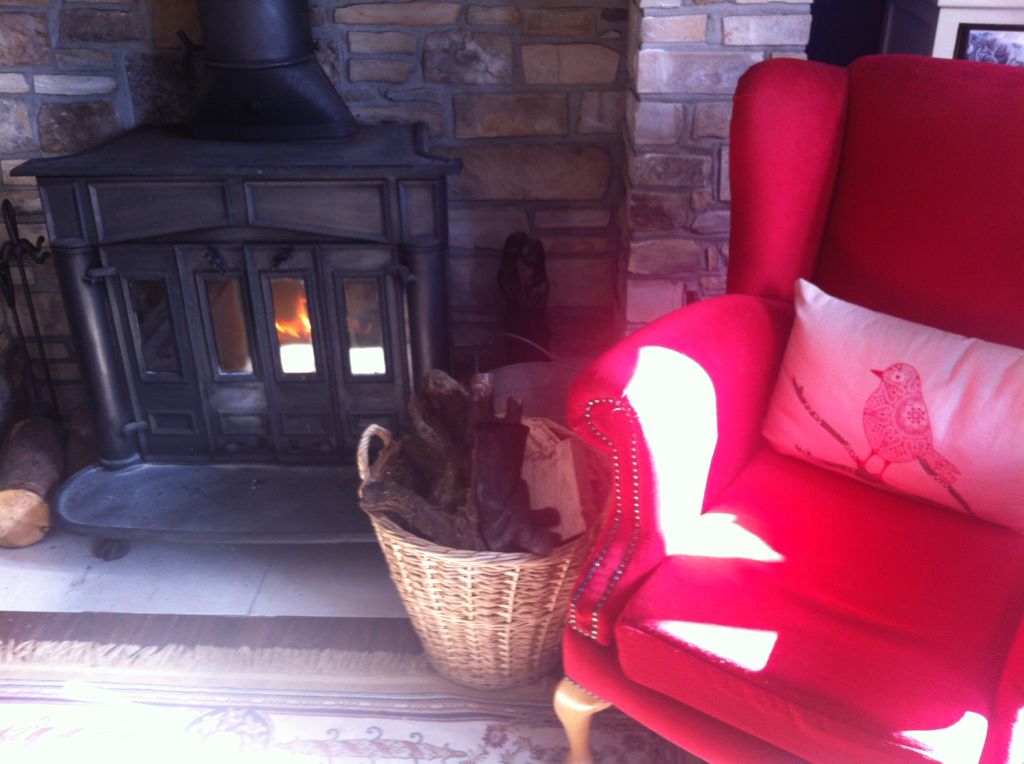 In keeping with the book theme I used a duvet cover printed with handwriting and some old books to decorate the table…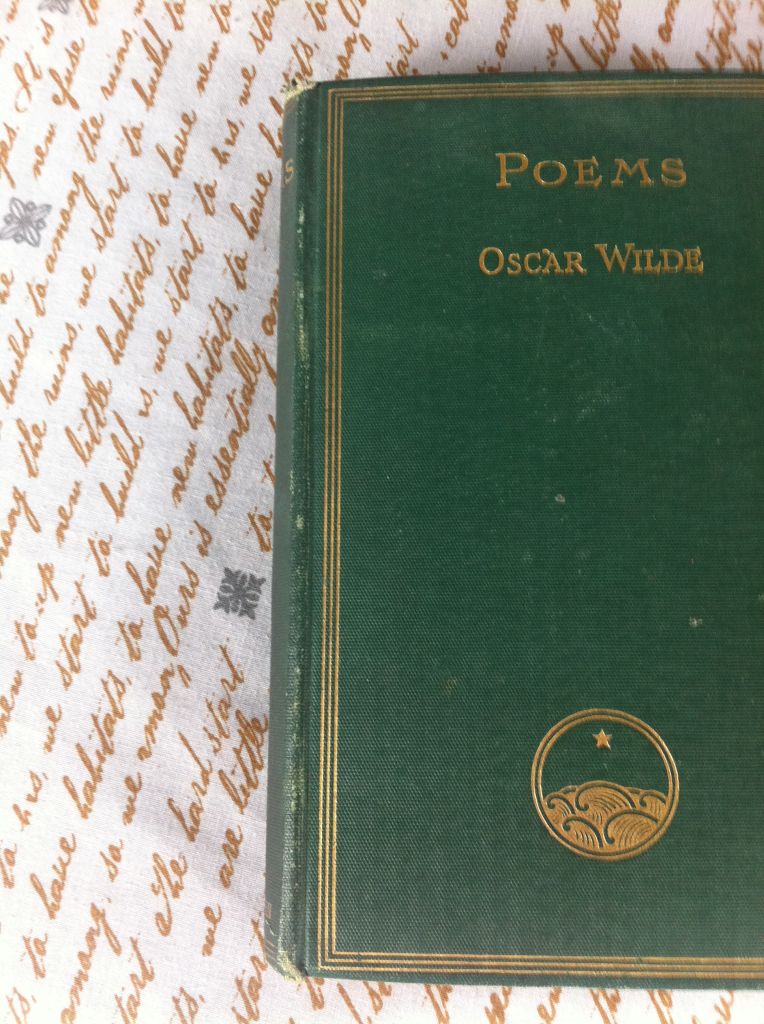 We had a fabulous time. Great food and chat in lovely surroundings. Even I felt I'd gone somewhere else for the night 🙂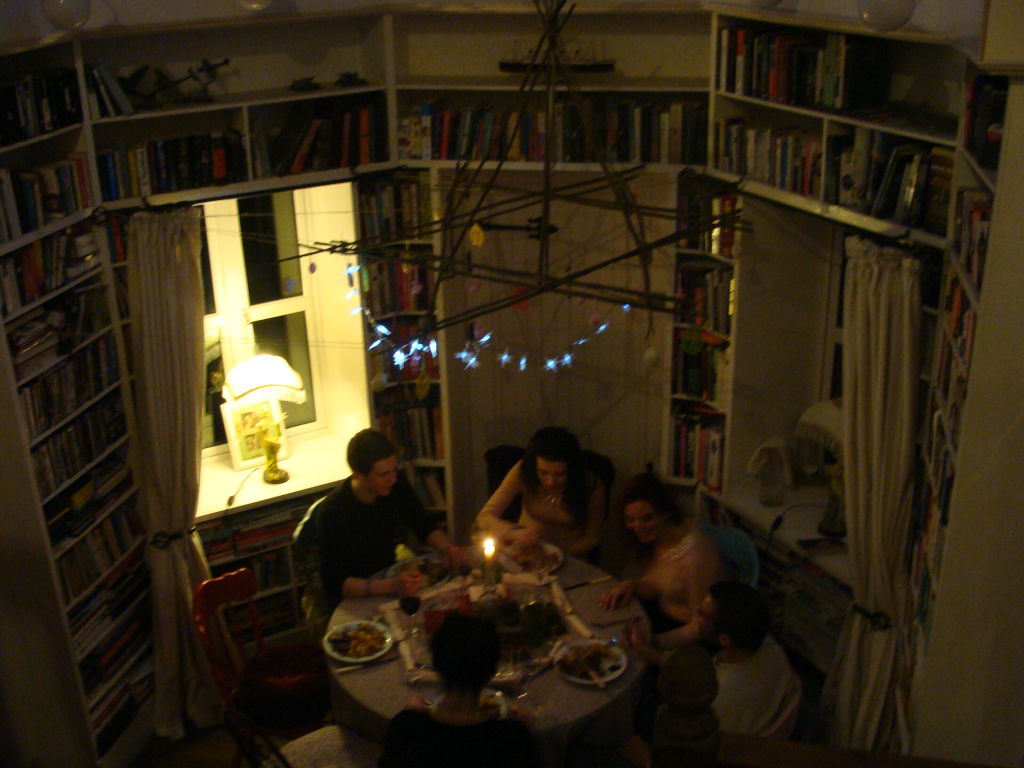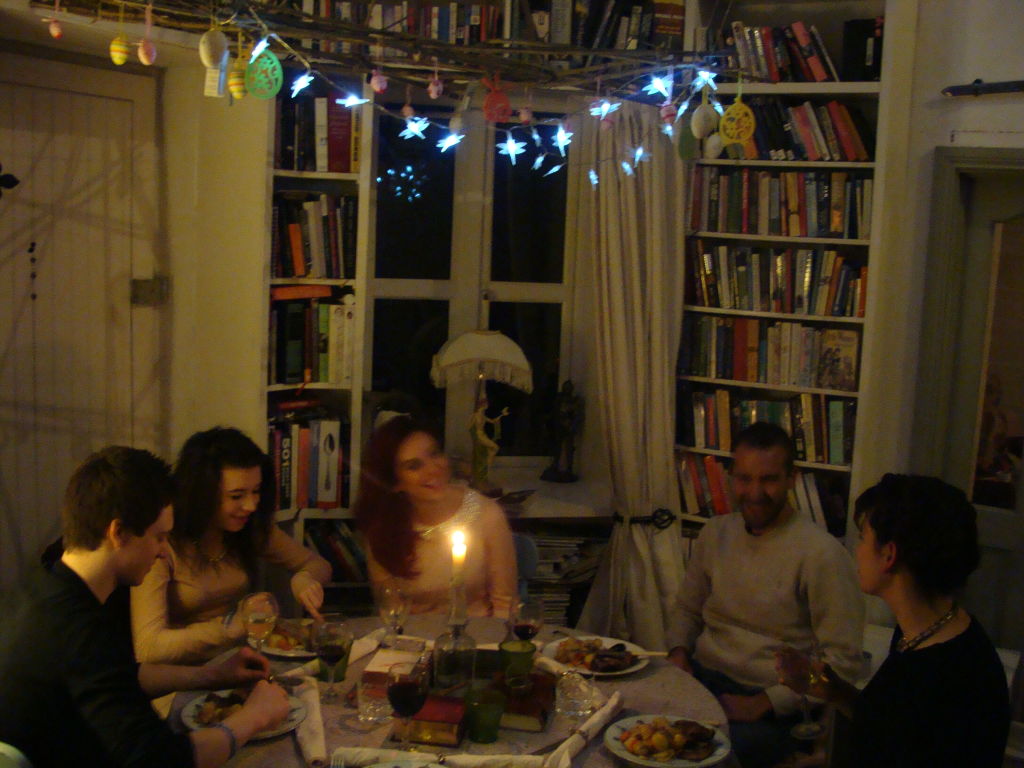 On Saturday my sister Brenda and her family joined us from Kildare and on Sunday we had the all important egg hunt. Of course the hunt itself and not the eggs is the most exciting part!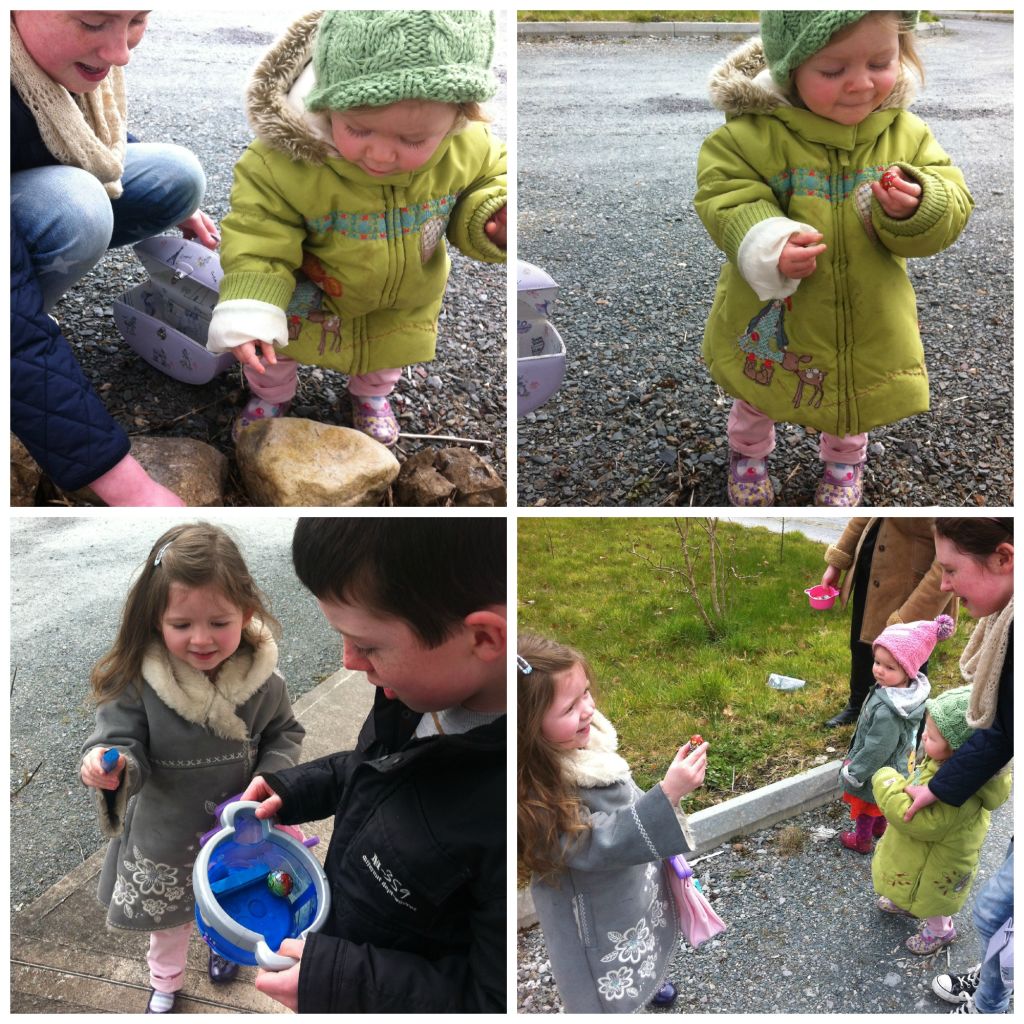 Meanwhile… Adrian took Christian farming and I cooked a laid back roast dinner of chicken and duck for eleven.I waited for Adrian to carve though, that's definitely not my thing! Caoilfhionn made the beautiful Easter cake…that's not my thing either : )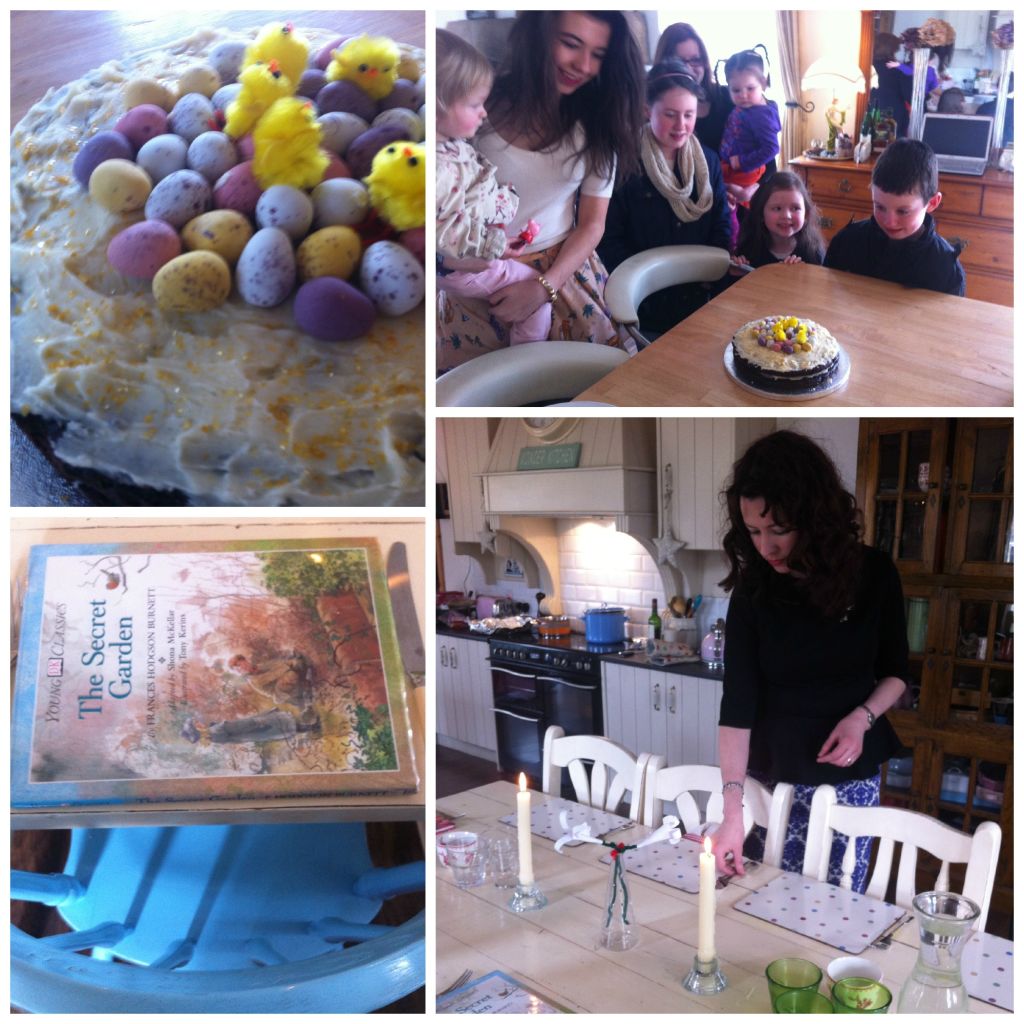 After dinner we had to rush to make the Easter 1916 Rising commemoration, yet another opportunity to catch up with friends we haven't seen in ages then back to Ballinamore then where the April Spraoi festival was in full swing. Spraoi photographs by Eunan Sweeney click HERE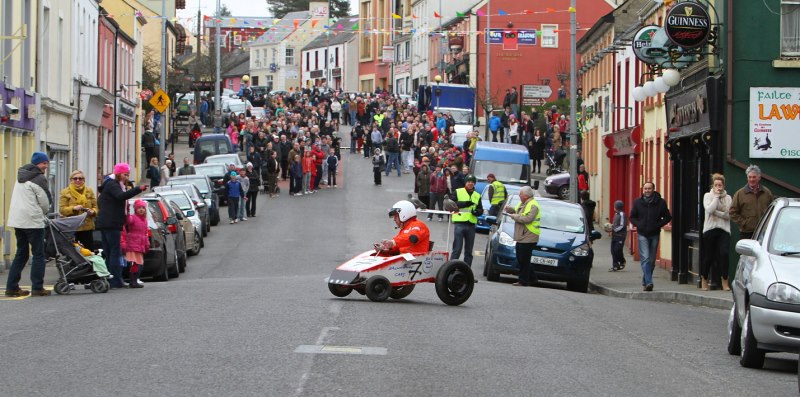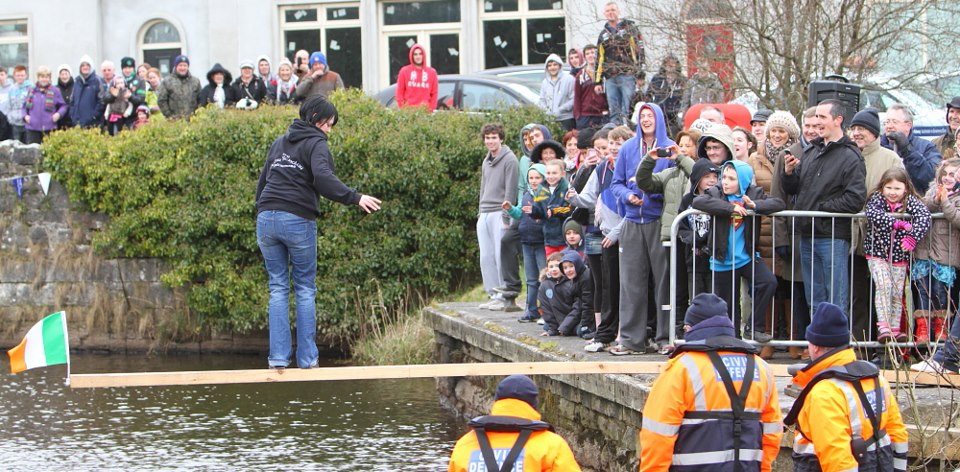 I stayed in town to have dinner with my siblings in Smyths which is such a treat because it's rare enough that we have a chance to all be together…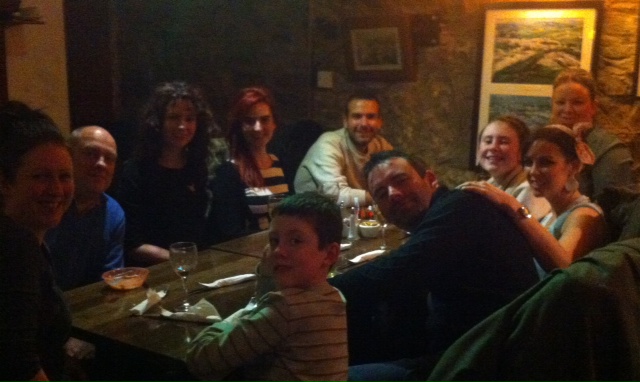 Such a brilliant and fun weekend. Couldn't have been any better : ) Wherever you are I hope you had a lovely Easter or Eostre too…
Click HERE for more information on Smyths Bar, Main St, Ballinamore, Co Leitrim
---
---