Don't Call Me, I'll Call You…Maybe
There are many, many things that annoy the hell out of me, dripping taps; the state of the country, Keira Knightleys jaw, coughs, people who stand to close, the fifty shades of grey thing, the list is long…and varied!
All fade into insignificance compared with when my phone rings or I have to make a call, even a nice one!
If I know I have calls to make I'm like a cat on a hot tin roof until they're done.  I do procrastinate but only up to a point, then its total attack mode until they're out of the way.  So you see I can handle them I just don't want to!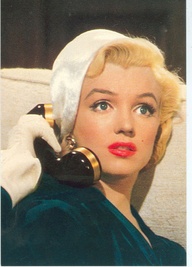 It's not just my phone either as I'm also inexplicably 'annoyed' when Adrian or Shaylyns phones ring.  I'll find myself saying in mildly shocked disapproving tones 'who's that ringing?' possibly with the  addition of '…at this hour.'  The 'hour' getting earlier and earlier all the time!
Back in the halcyon days of work in the wider world I didn't have this problem.  If I needed to speak to you on business I'd call until you surrendered, on your work landline.
It would need to be pretty serious for me to call your mobile even if you'd said it was ok. I would always feel this wasn't right somehow, like an invasion of personal space and privacy.  If you're at home I don't want to bother you and If I'm at home I want to be left alone unless it's on my own terms!
Which brings me neatly to knock's on the door because let's face it, they're rarely good either… unless it's Amazon!
We live in a rural area and knocks on the door here are usually ticket sellers, Jehovah's Witness's or increasingly/worryingly someone planning a break-in.  Friends and family are always welcome of course but aside from that my door stays firmly, resolutely closed.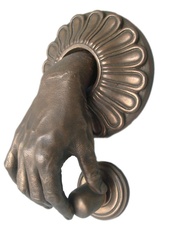 So to sum up I believe a man/woman's house is their castle, their escape from the world and please don't call me, I'll call you…at work, when I'm ready or when I have to…I just won't enjoy it!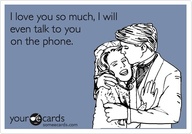 So what do you think, am I alone here?  Let me know your thoughts, just don't ring them in ok : )
---
---