Easter Holidays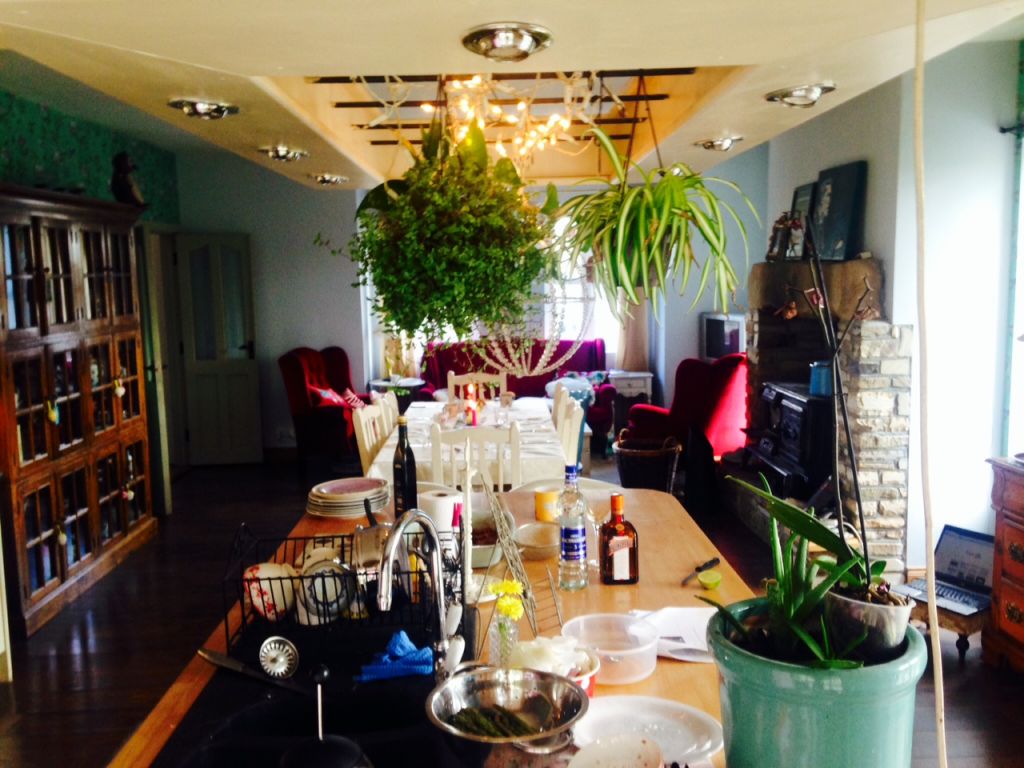 Please forgive my blogging absence I have been staycationing, recharging at home. As discussed in my last post Easter Holidays came, are still going on, editing is at a standstill, life goes on.
It has not been bad, it has not been bad at all.
For one thing I love the lack of routine, I love it…italics love
For another, there's not much I can do about it. It's lambing season so I am husbandless.
It's better by far than days when I think I'm going to have a few hours and then don't. That is so frustrating, but this past, almost two weeks have been, almost serene.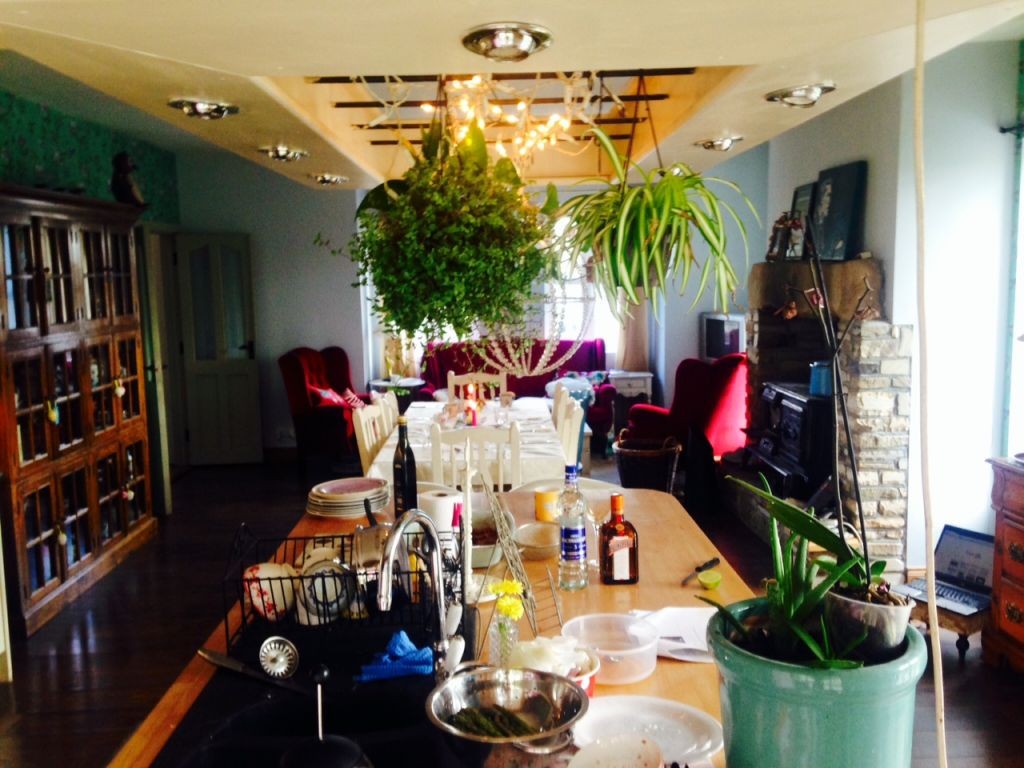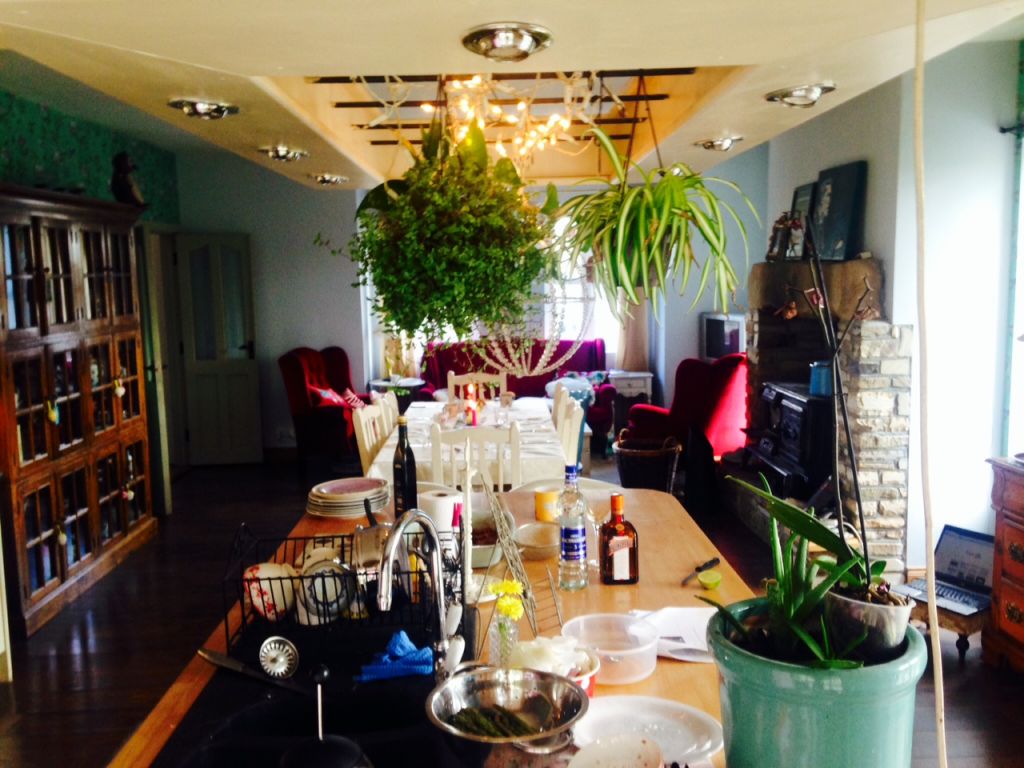 A few weeks ago I had a traumatic experience, not sure if I mentioned that here but since then I hadn't been sleeping so good. I was dealing with that plus routine and forging ahead with painstaking editing. Everything a fight.
So for the holidays I adopted a go with the flow approach and gave the freshly edited chapters to some of my pre-readers.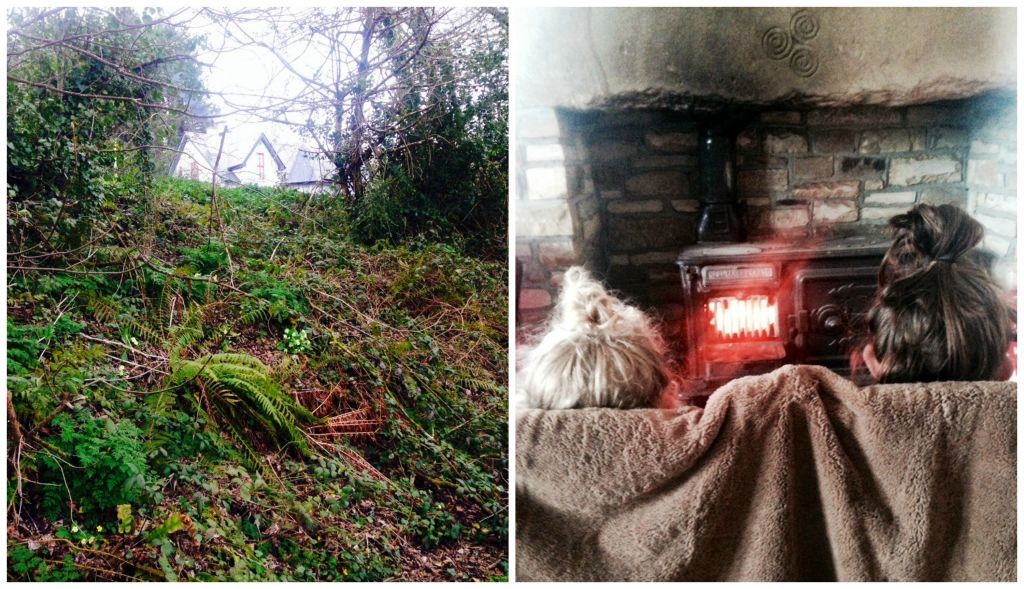 Still the first week of the holidays was dark and twisted, a bit like myself. We battened the hatches, we planned a dinner and I read a lot, like Doris Lessing's 'The Grass is Singing' which I finished in less than 24 hours. I can't even remember the last time I did that but it was so good I couldn't put it down.
After that I read her Nobel Prize acceptance speech, also excellent. She was the oldest person and the 11th woman to get the prize, 88 I think. Her speech is wonderful, you can read it HERE.
With de-cluttering in mind I tackled the girls room and pulled a ham string, ouch! It was worth it though, they love it. I had a moment of nostalgia because this was Shaylyn's room when we moved in here and of course she's in college now and…well you know the rest.
To have the weekend clear and free we did our grocery shop on Easter Thursday. It was a struggle, I was still in that place where everything feels like an effort, you know the days I mean? I tend to try and work myself out of these days by doing more, not less, when I should probably just go with the feeling and take it easy, until I am myself.
Though with shopping it is more than that. I think I'm just not that into materialism or consumerism anymore. I would much prefer walk out the back door and pull spuds in the garden, SOON, I will do that again, plus shops drain me. They always have done, the heat, the lights, the dead air. I've been re-wilding for years and I like it.
Unfortunately, though we grow some food, we're far from self sufficient and with Shaylyn coming from college for the weekend I wanted to have lots of yummy things for her to eat. I fear she eats very little all week, plus we'd decided to to have friends over for dinner Good Friday. The shopping just had to be done, sigh. But the eating, the company, the chat, all weekend, that was all fun.
For dinner on Friday we made a Sweetcorn Veloute with Prawns and Crispy Parma Ham, Roasted Cod with Aubergine Caponata and Parma Ham and an Asparagus Risotto followed by a Blueberry Cheescake and Cosmopolitans to drink. This signalled the start of week two of the break.
Still in de-clutter/clear/change mode, we moved our bed, a massive undertaking as it weighs a ton but I'm so happy with the result. We are under the eaves in a nook and best of all I'm right by a window, that is always open. This move was cathartic in a way completely disproportionate to the act. I decided the move would be a new start, an end to poor sleep and nightmares, and so far that has worked.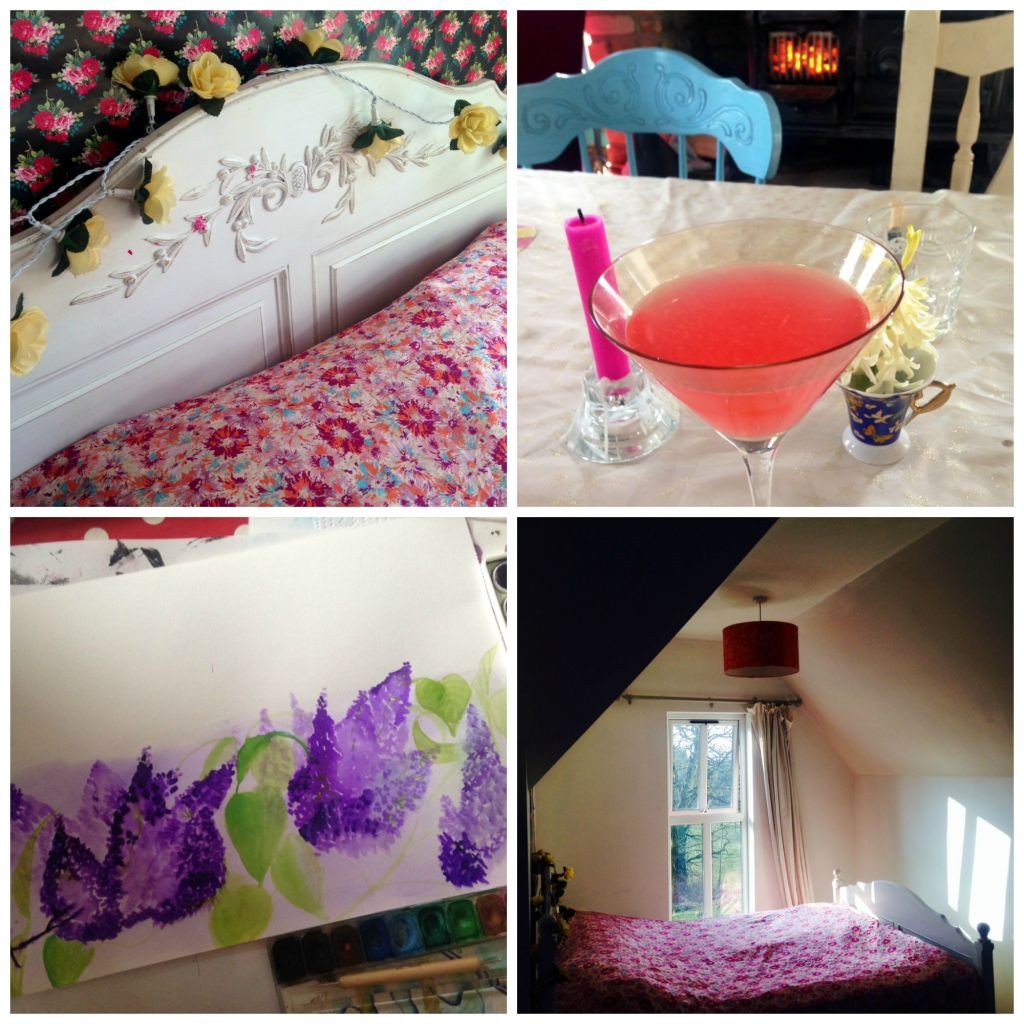 On top of this we woke to summer this second week. Proper leave the doors open and stay out from morning to night weather. We've been keeping busy in the garden getting ready for the season, plus the 50 trees we planted are budding and leafing, hurrah!
Last night I got word from my pre-readers and it's good, it's really good, relief, relax, content.
Next week the children will be back to school, I'll be back editing but what a difference the break has made! A change in season, I really struggled with winter this year, plus a clear out, an earthing and recharge, a spring clean, I am myself again.
April
I woke in a sunbeam, the red squirrel is back, I watched him run up the ash tree.
Did you hear the foxes  you asked
Yes
And did you see the stars?
Yes, they were not very far.
And did you hear the birds?
Yes
So you had a good night?
It feels like a brand new life.
---
---