Easy Moroccan Fish Stew (plus a road trip, new gates & more painting)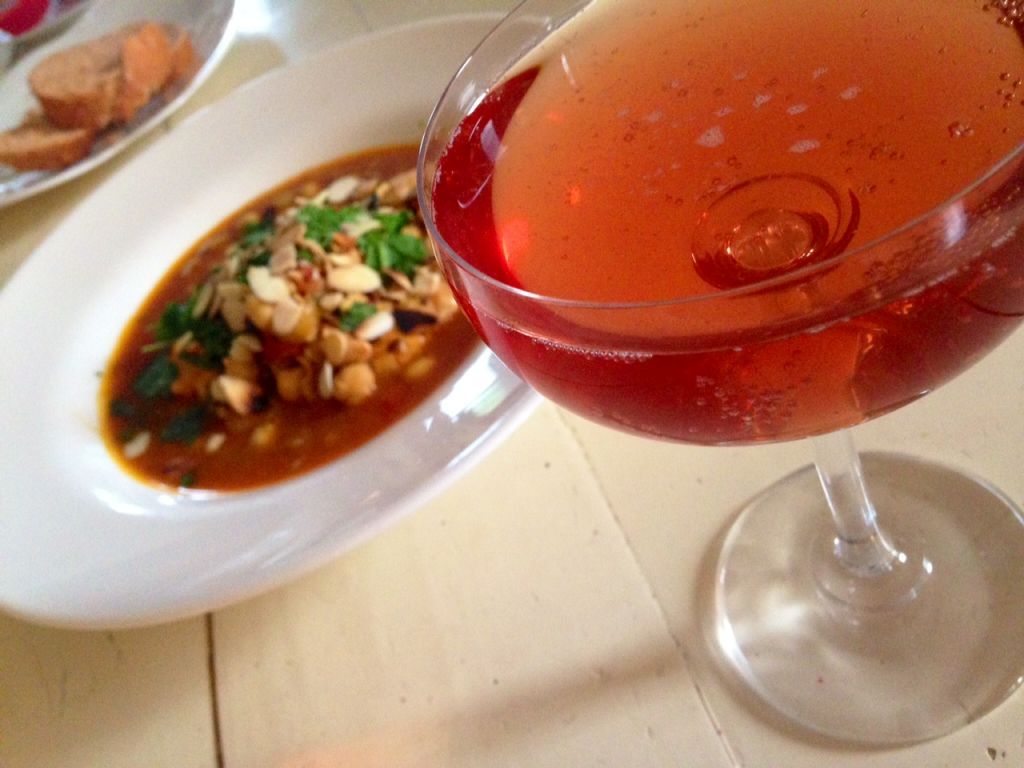 Hello everyone, if like me your're in Ireland, can you believe this September we're having? It's so beautiful, much more so than summer.
From misty mornings, 'Mammy! There's clouds on the grass!' to warm golden days and cool crisp nights of fairy fog and silver moons, long may it last…
Here's a few things we've been up to.
We've been painting again…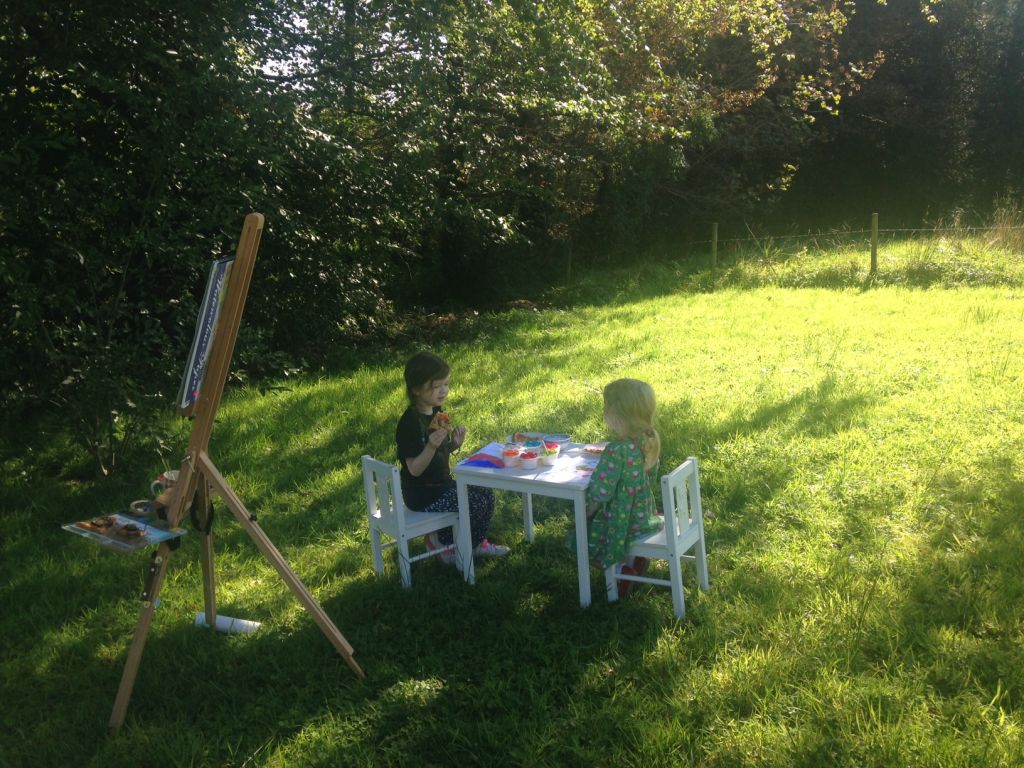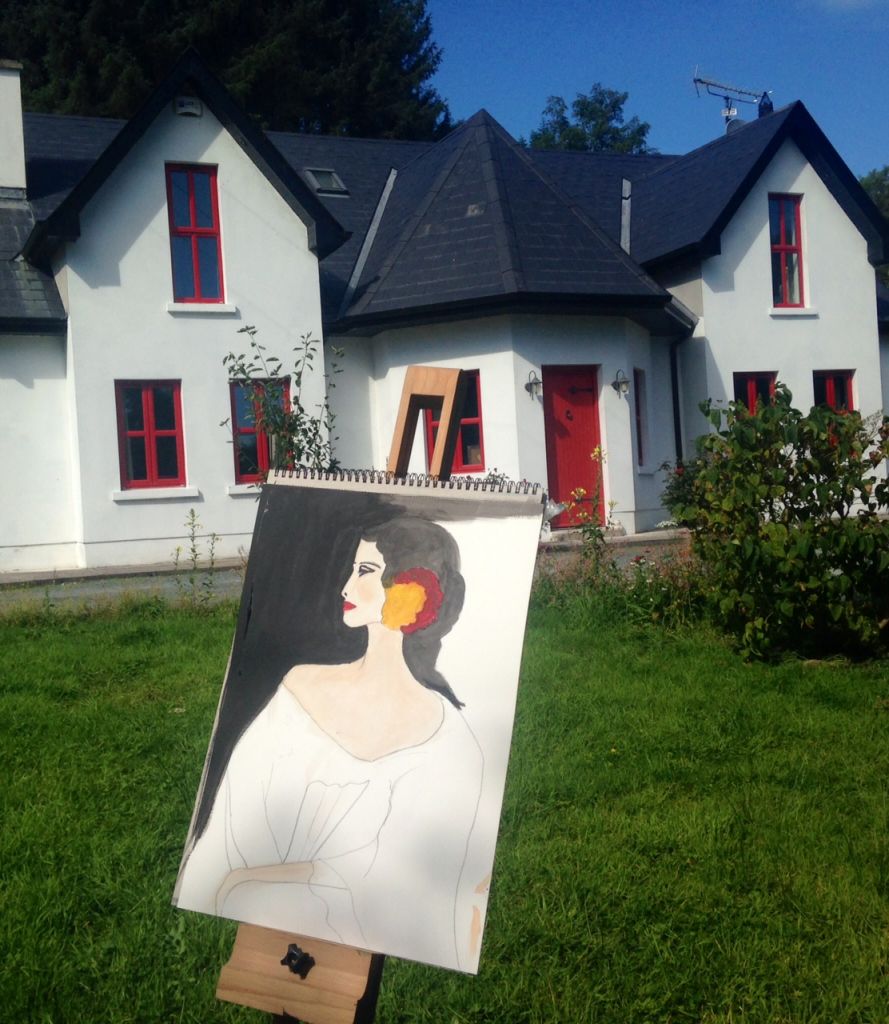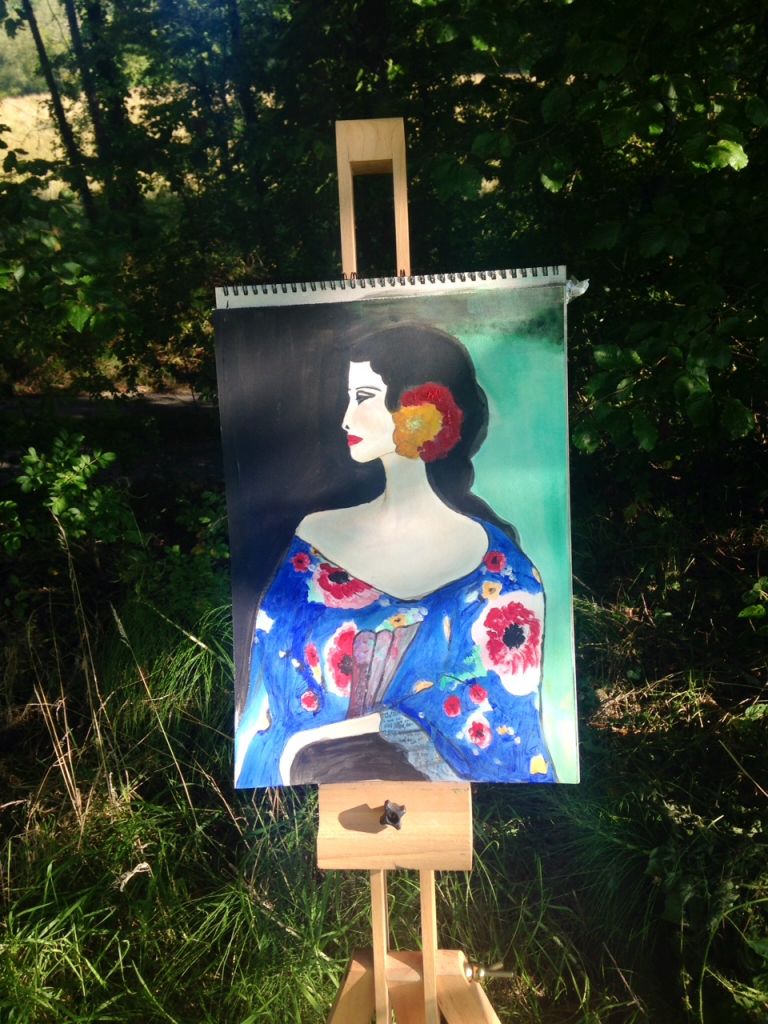 Cooking, we're always cooking. Here's that recipe I promised at the weekend, a fragrant feast for the senses, brim full of beautiful flavours and textures and the perfect dish for when your're fed up or busy but still need to get dinner on the table and still want something cheery and lovely.
Moroccan Fish Stew
You will need…
Any fish fillets (I particularly love wild salmon fillets for this, I get mine from Lidl, defrost first and remember, if it's not wild, it's no good)
1 onion sliced
1 garlic clove crushed
2 tsps of ginger, freshly grated or from a tube (I always have a tube of ginger in the fridge)
1 tsp cumin
2 tsp turmeric
1 tsp cinnamon
pinch of cayenne pepper
1 tin of tomatoes
4 cups or about 750 veg stock
2 tsp honey
1 tin of chickpeas
S & P
Flaked almonds
Fresh coriander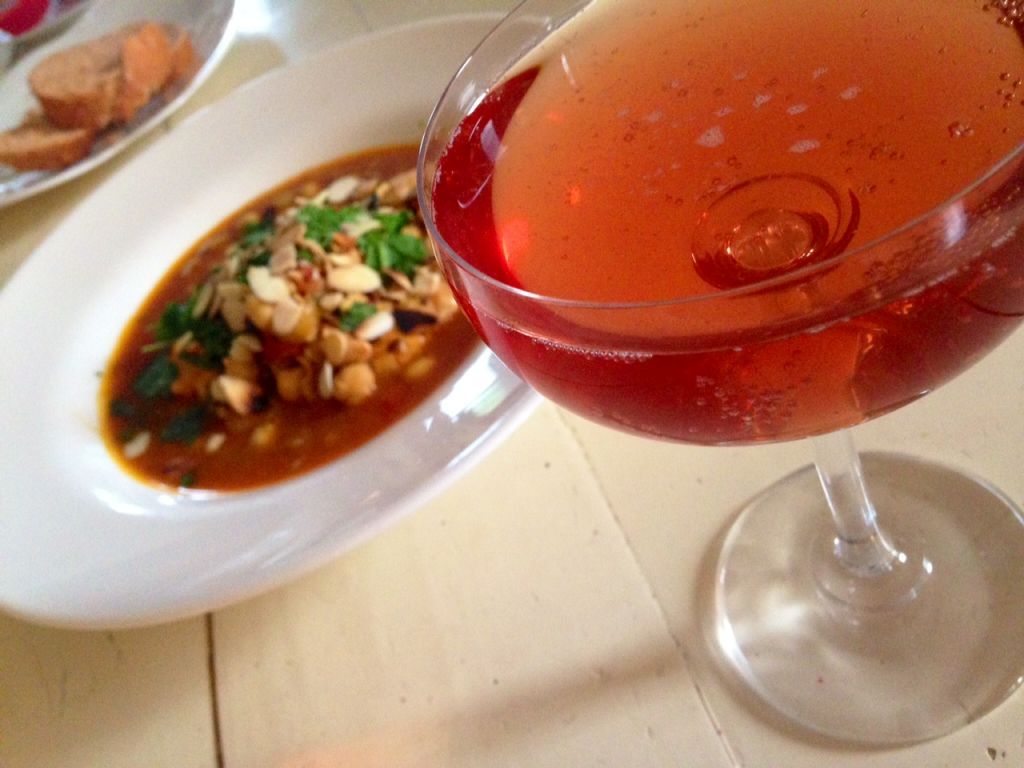 Method
1. Heat some olive oil over a medium low heat, add the onion and cook stirring often until translucent, about 5 minutes.
2. Add the garlic, ginger, cumin, turmeric, and cinnamon and cook for oh 2 minutes or so until fragrant.
3. Add the cayenne, tomatoes, honey, salt and stock and cook with lots of stirring for about 10 minutes.
4. Add the fish fillets and cook for 10/15 minutes, until the fish is tender.
5. Season to taste and serve with the almonds and coriander which I urge you to get especially if you don't have them as they add so much. Ideally give the almonds a light toasting first on a dry pan.
To go with this I made a simple 'Pomegranate Prosecco Cocktail'. Just put a little of the juice in a champagne bowl or flute and top up with prosecco or sparkling wine. It's a bit on the sweet side for me but still lovely.
Enjoy 🙂
Hold everything now for a second to admire our gates…They're iron, hand made and beautiful.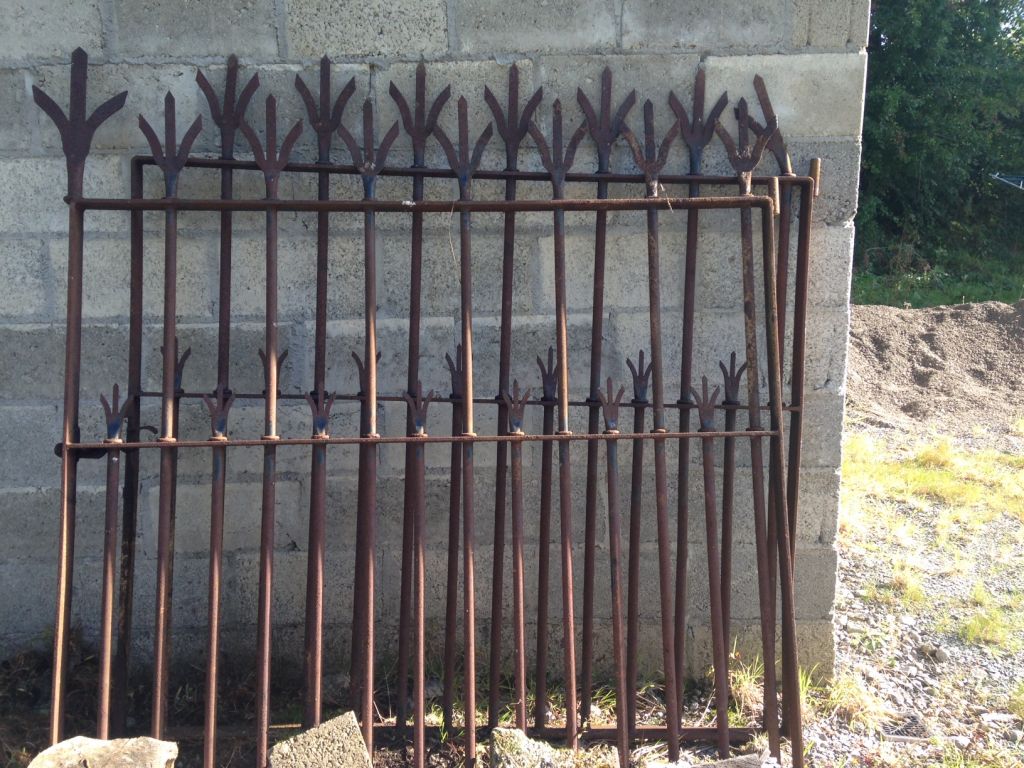 Gates have been on the wish list forever but never in all that time did I think we'd get ones as amazing as these. We were very lucky.
I put a call out on fb and lo and behold a former colleague, lighting engineer Sean Mulroy just happened to have old gates he wanted to sell, the right size and it turns out the right price as well. I'd love to say I was a cool customer but… I'd be lying.
Sean: Well…what do you think?
Me (throwing myself at and hugging the gates): Oh I LOVE them so much!!!
The deal struck there followed a fun and inspiring evening with Sean and Anne at their most fascinating, history filled home, Anne's homeplace.
Think hedgehogs, cool cats, polytunnel of grapes, a vineyard if you will…in Longford! Beautifully designed gardens and home, a legacy of Anne's creative and talented parents, her Dad made the gates we bought along with several other things on the property.
The house too was a delight, a cottage in the old style completely reconfigured inside to make the coolest, cosiest, the most characterful home you can imagine. As I said to Sean, it would have been worth making the trip just to see the place.
Next up the gates need some tlc before painting and you know I'd always planned to have red but now I'm not so sure and think maybe black should be the colour. What do you think?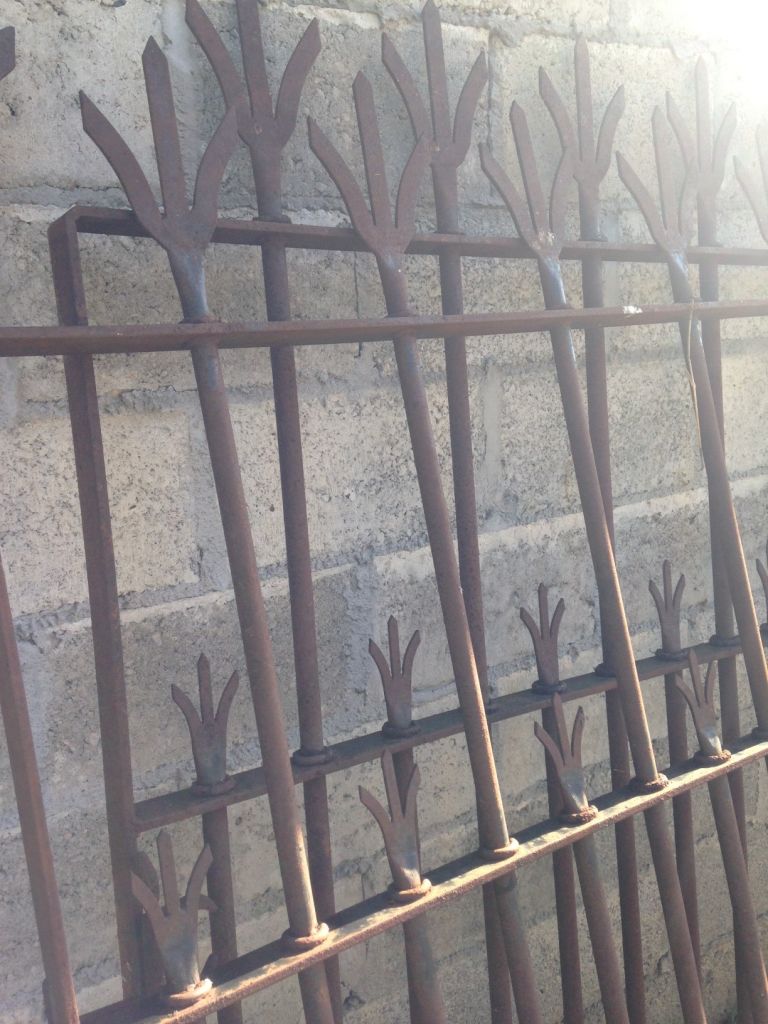 That's all for now guys. I'm off to the mountain with my Dad this morning and really looking forward to it. Have a great day out there, I'll chat to you later…
---
---