Easy Moroccan Lamb Tagine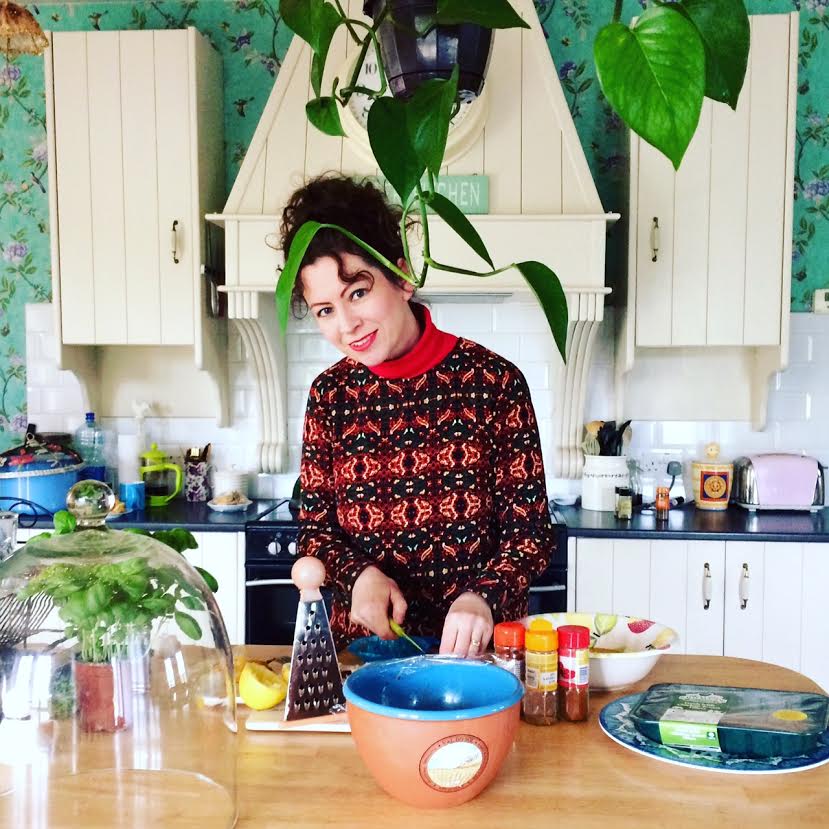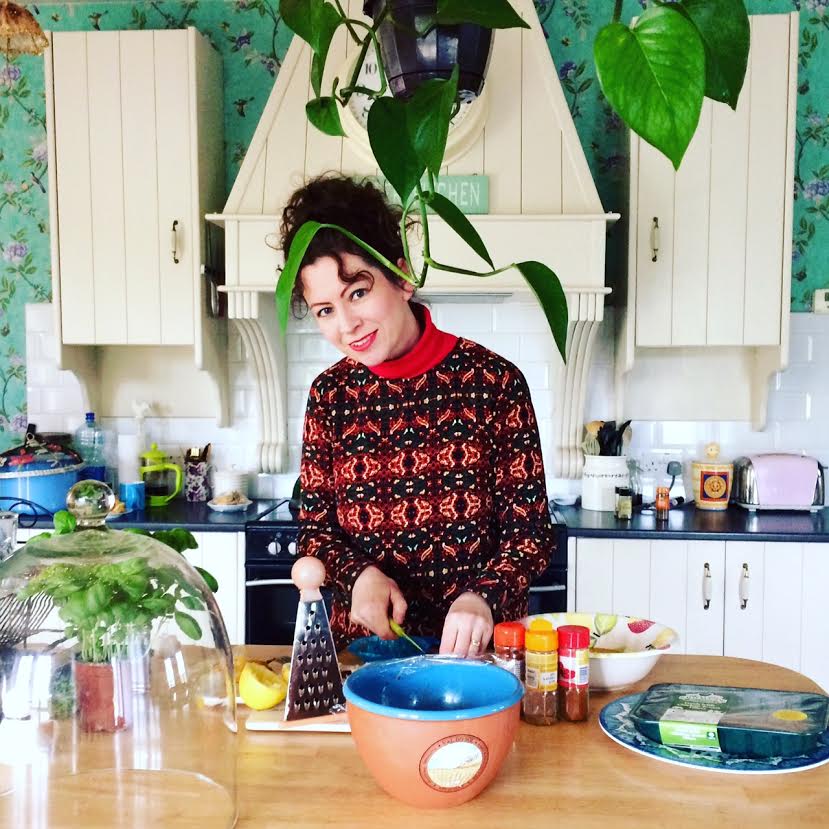 Hello, hello. If you follow me on FB you already know I received a positive email response from a literary agent yesterday. After the initial shock, I was not expecting to hear back so soon i.e. a few hours after sending my proposal, plus I'd been more prepared I think for rejection. I still am.
Well after that came the elation, the pure unadulterated joy of an email that read, ahem…
'Dear Jane, Thanks so much for getting in touch. I love the sound of CAILLEACH so will look forward to reading and get back to you as quickly as I can.'
Isn't that just fantastic. I was happy all day but with the night anxiety crept in. I think because it means so much to me. And up until now I've just been focused on the work, the story, on what I could do.
So I collapsed in a heap by the fire and Adrian made me tea, and toast, and we watched Vikings. We've been binge watching Vikings which as you know is the only way to watch anything these days. I love when we have something we can watch together though we have very different viewing styles. I tend to get very deep and philosophical, and feel everything as if it were happening to me, not a great feeling with this show. Meanwhile Adrian can just enjoy it and be completely and utterly unaffected. I marvel, and tell him all the time, he has no feelings.
Today, once I'd checked my email five million times, I was glad I had lamb marinating since Monday and a plan to make this Tagine.
Because sometimes tea and toast doesn't cut it.
I'm definitely in the mood for comfort food and to me, even though lamb is my least favourite meat, that means something like this. Rustic, fragrant, warming, and flavoursome. I'm not a fan of sweet stuff, or really hot dishes either, but I adore big flavour and will always crave either something really fresh and clean that I know is doing me good OR something like this that is more, I suppose you would call it, soul food. I also love to cook, cleaning, not so much, but if there's no pressure I enjoy cooking.
What you need…
2 tblsp sweet paprika
1 tbsp turmeric
1 tbsp ground coriander
2 tsp cumin
2 tsp ground cinnamon
Black pepper
Lamb pieces/chunks
4 garlic cloves, chopped
2 onions, chopped
Grated fresh ginger, about a finger length
4 tbsp olive oil
About 400ml tomato juice
About 400 ml stock, I use a knorr vegetable stock pot
2 tbsp or so of honey
Dates, if you have them, stoned and chopped
A handful of toasted flaked almonds if you have those to hand
Salt & Pepper
Fresh coriander leaves if possible
For the Couscous: I apologise for never having proper measurements, I'm not a chef, I'm a creative cook. This is why I don't bake you know. But you can't go too far wrong can you? You just have to be bold with it.
Couscous
A good splash of extra virgin olive oil
Juice of a lemon
Enough stock to just cover
Salt & pepper
Chopped fresh parsley, mint, and or coriander if you have them.
Chopped pistachio nuts if you have them are also a nice addition
What to do… 
Mix together spices in a bowl, add the lamb and stir to coat. Cover and leave in the fridge for up to 2 days.
Preheat the oven to 160°C (325°F/gas mark 3).
Chop the onion and garlic and grate the ginger.
Brown the lamb then add the onion/garlic/ginger mixture and cook for a few minutes.
Pour the tomato juice and stock into the pan with the honey, stirring to combine. Bring to the boil, cover and transfer to the oven.
Cook for about 2 hours, stirring in the dates halfway through if using, until the lamb is completely tender and the sauce has thickened and reduced. Season to taste.
To make the couscous, place it in a large bowl. Add a good dash of olive oil or a large knob of butter and the lemon juice and mix.
Pour stock over the couscous to cover, season and pop a plate on top for five or six minutes.
To serve, add the herbs and nuts if using and fluff it up with a fork. Scatter the toasted almonds and coriander leaves over the tagine if using. And that's all there is to it.
My favourite part of this is the tagine gravy or sauce with the couscous, heavenly! Adrian says the best bit is the lamb, and it is really tender.
Well that's all for now. Can you believe the Easter Holidays are STILL going on. They seem endless. I'm demented. I love the unstructured time, and I'm happy for the girls, but I miss having any time to myself. Still, between school holidays and submitting my novel I think I'm doing well to stay sane-ish. I suppose that's as much as any of us can do.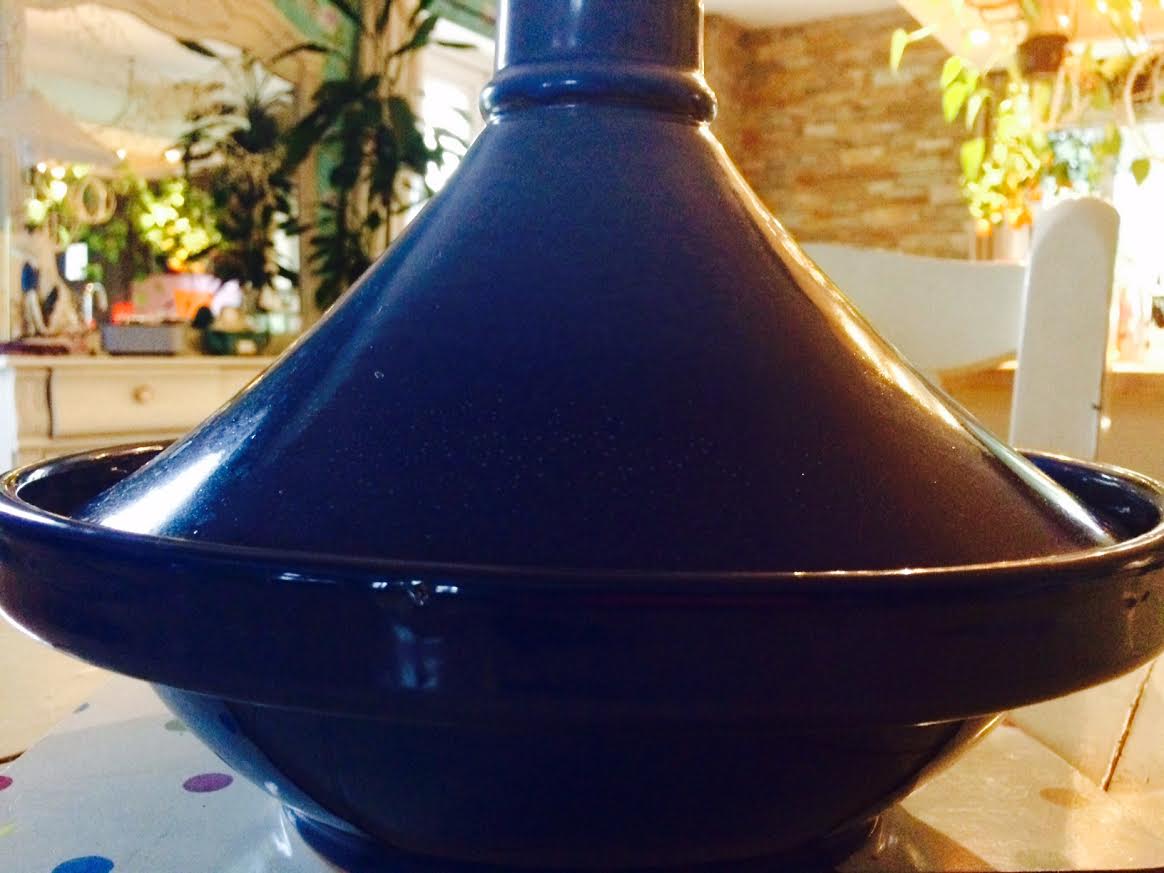 ---
---