Easy Recipes for Using & Eating More Veg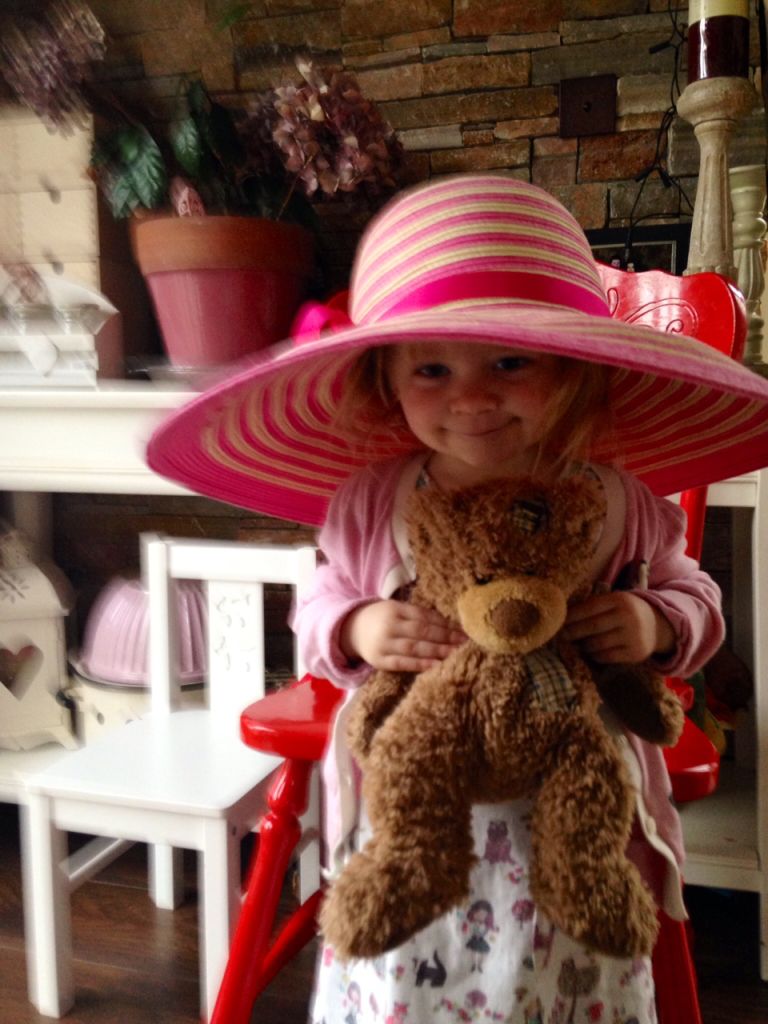 Hi all, happy Friday to you.
If you find sometimes you have a glut of veg on your hands, bought with best intentions, now looking a bit sad then soup is of course a good option and I've a corker for you.
If your not in the mood for soup then further down this post you will find the link to my Veg & Potato Bake. Because everyone loves something cosily baked, especially at this time of year.
First the soup. Yesterday I made a particularly green soup. Will you please just at this? What a colour…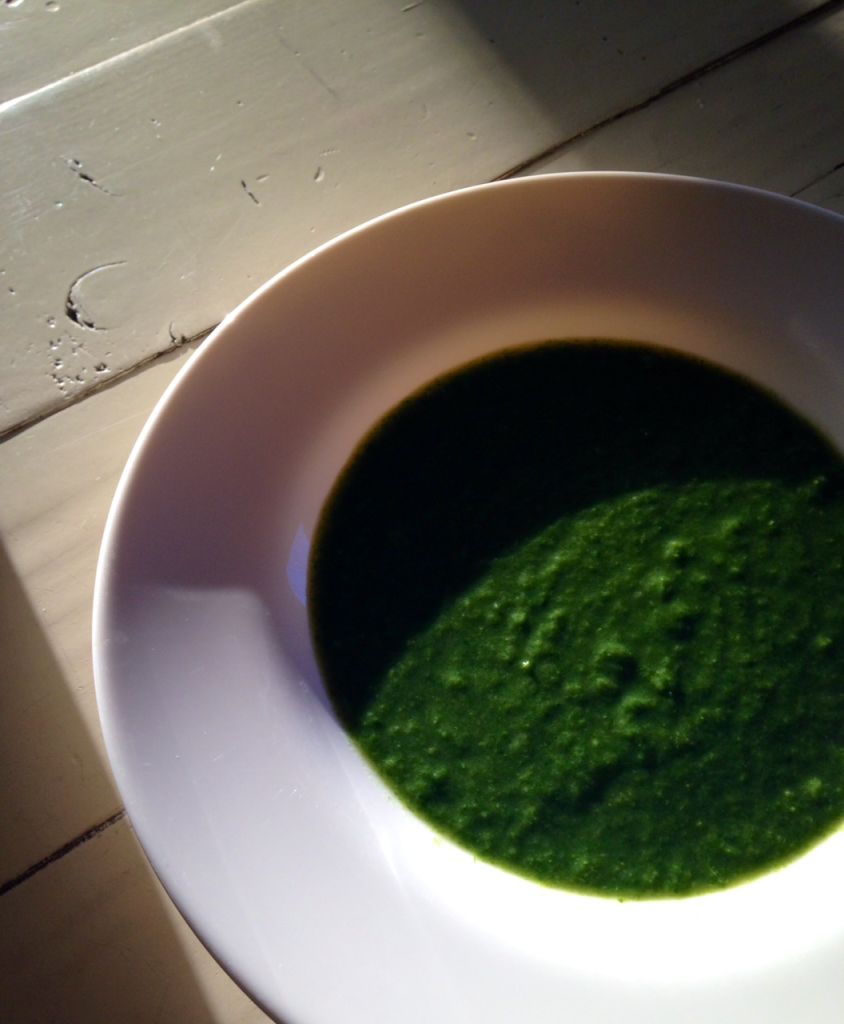 If your as inspired as I am by such things you might like to make it. You will need…(makes about 8 large bowls)
Splash of olive oil

4 celery sticks thinly sliced

2 leeks, thinly sliced

4 garlic cloves chopped

A handful of chopped parsley or a tsp of dried

1.5 litres of veg stock

About two mugs of frozen peas

300g spinach

salt & pepper

Greek yoghurt or creme fraice to serve (optional)
Here's how…
Heat the olive oil in a large pan then add the celery, leek and garlic. Sweat over a medium heat stirring lots as you go. You want it to soften but not colour.

Add the parsley and stir a minute before adding the stock and bringing to a simmer. Let it bubble away for about ten minutes.

Stir in the peas and spinach and season.

Bring back to a simmer and cook just long enough to wilt the spinach and your're done
You could blend it now. I use a stick blender straight in the saucepan when I want to do this or you could do like me and have a bowl like this first…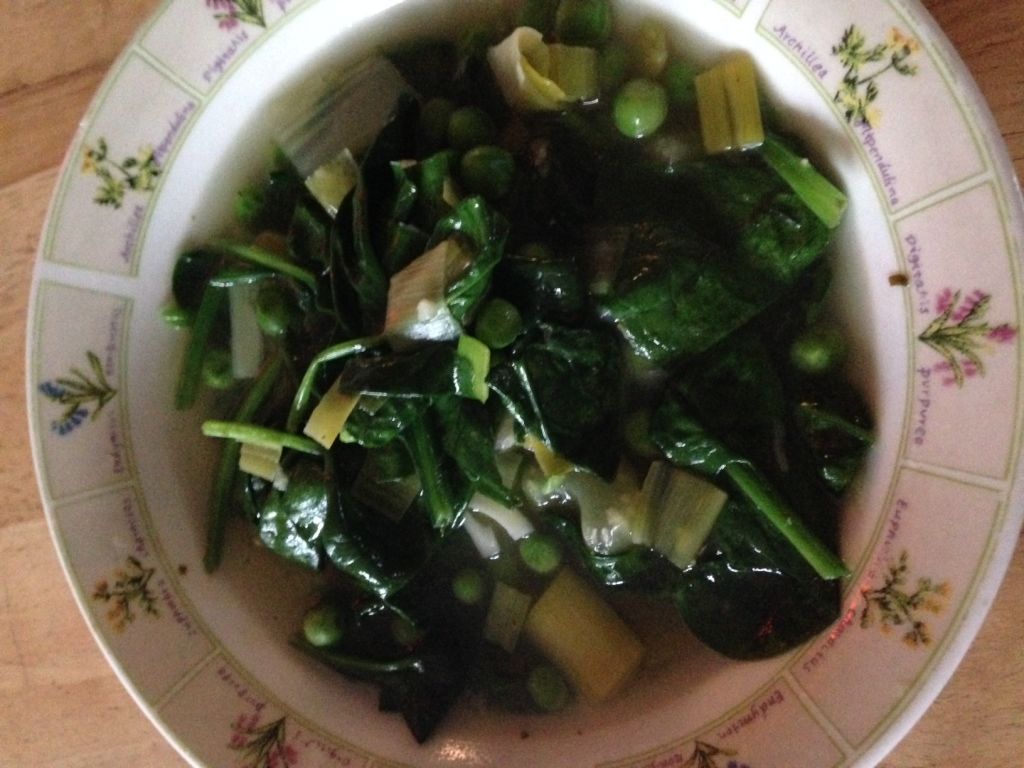 As you can see, the veg takes on a lovely gloss. The texture is pure velvet, goes down like butter.
Don't be put off if you don't like butter…or vegetables. You might prefer it blended. 
Goes very well served with a cheese muffin or three.
My little girls prefer their veg raw than cooked with the exception perhaps of the sweeter veg recipes such as my Chicken with Roast Sweet Potato and Parsnip.
My glamorous assistants getting to grips with the celery…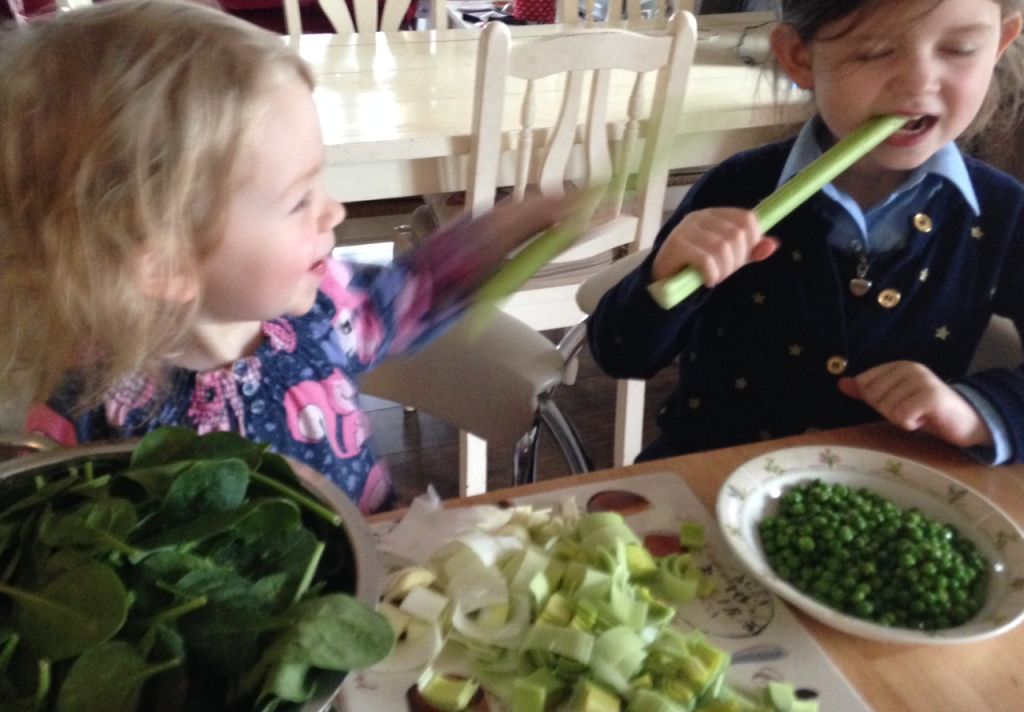 Every day I give them a plate of mixed raw fruit and veg and when I'm cooking they will help by chopping (plastic knives) which seems to make them very happy.
As I mentioned on fb yesterday I don't let them do this when we have friends over for dinner. Important to know that I feel!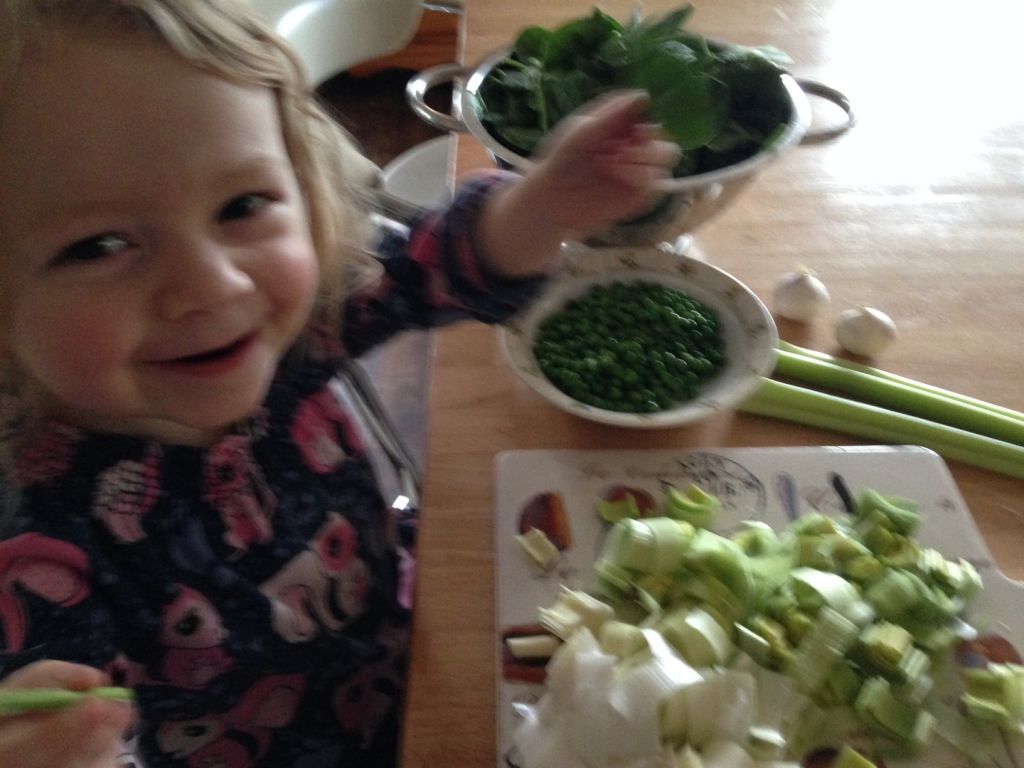 Peas are one favourite. You can defrost them in a hurry by running them under the cold tap.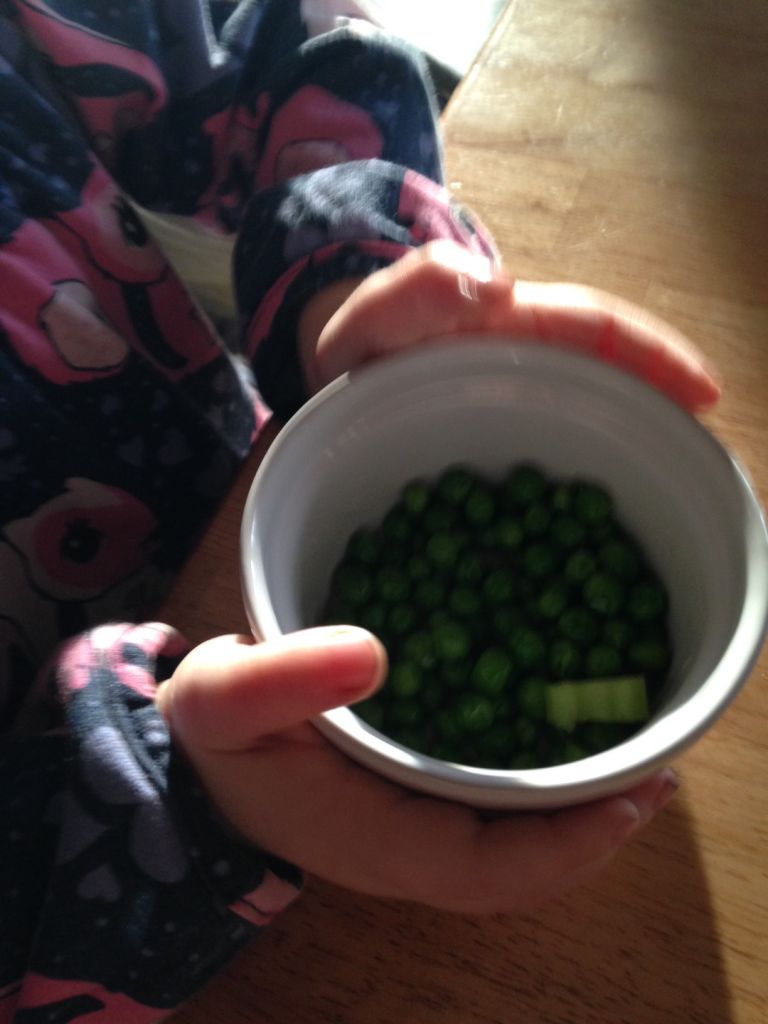 For another handy and I might add inexpensive way of using lots of vegetables in one go why not try my 'Veg & Potato Bake'. You don't need any shop bought sauces to make this lovely saucy one pot that just smacks of the med. Even in January. Even in Leitrim. Click HERE
But back to yesterday and in the mood for cooking with a bowl of brown bananas looking at me it had to be banana bread.
Very Tasty Banana Bread
1/2 cup butter

1 cup brown sugar

1 1/2 cups flour

1 teaspoon baking soda

1 teaspoon salt

3 very ripe mashed bananas

1-2 teaspoons pure vanilla extract (optional)

Some grated chocolate or choc chips (optional)

Some crushed walnuts (optional)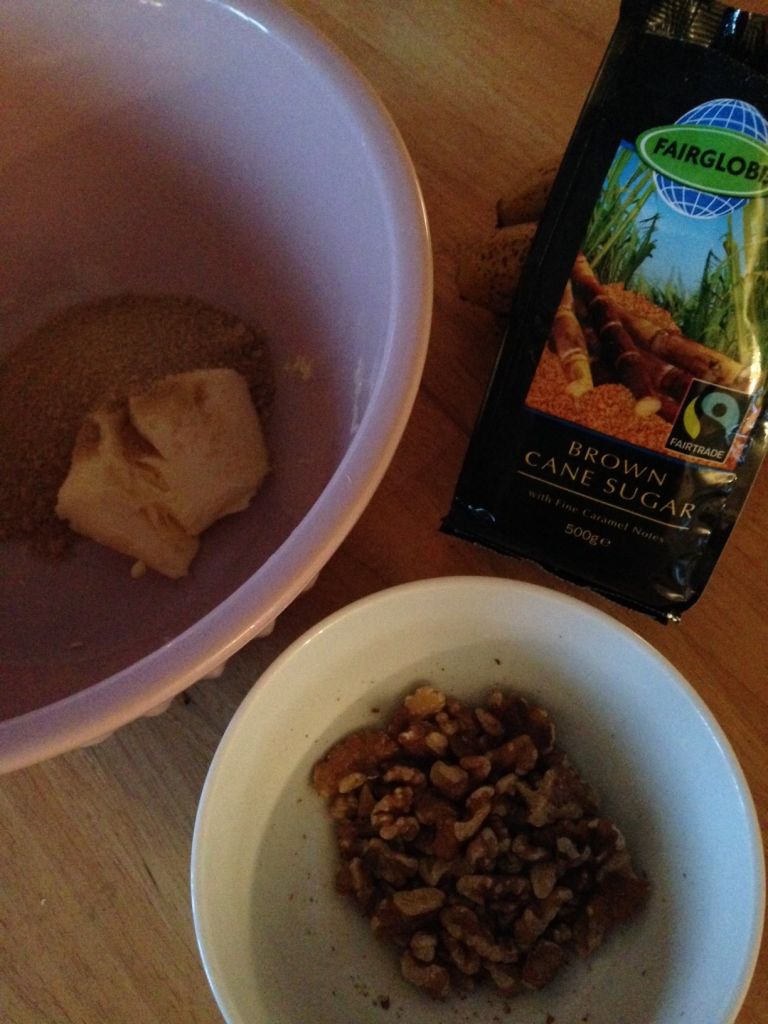 Preheat oven to 165 degrees C and lightly grease a loaf tin.

In a large bowl, cream the butter and sugar and add vanilla. If you keep the butter at room temperature this is no bother.

Sift in the flour, soda and salt. Stir in the mashed bananas. Stir in the chocolate chips and nuts. Pour the mix into the tin.

Bake in preheated oven for 60 minutes, or until when pierced with a knife it comes out clean.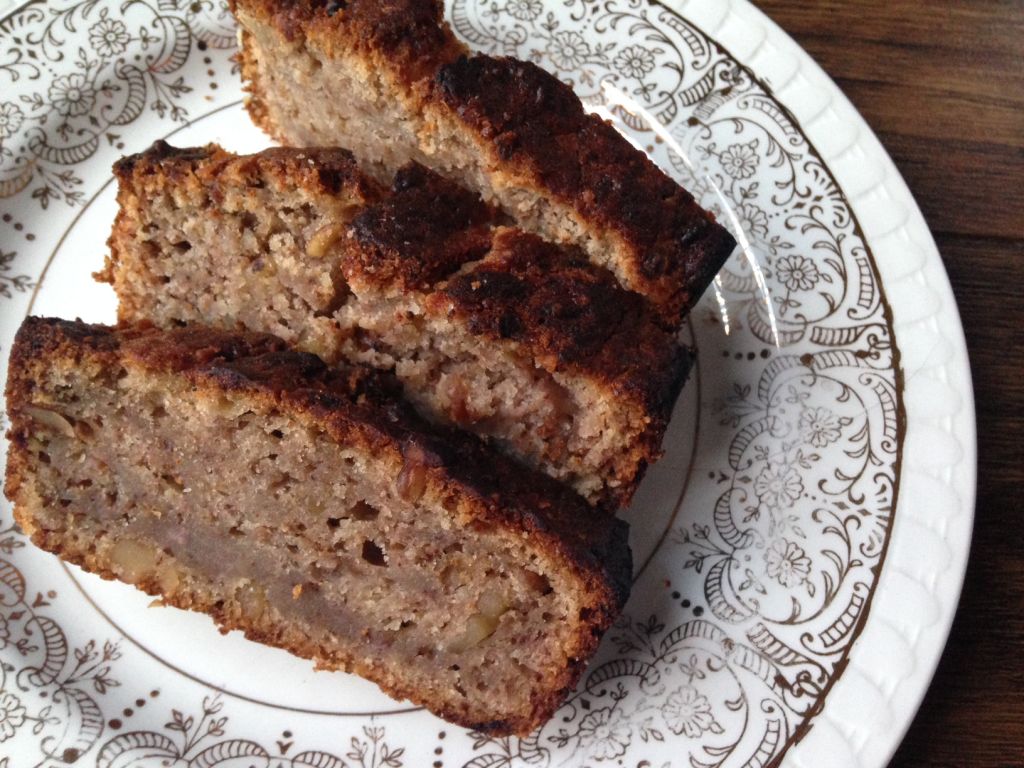 Absolutely delicious. Smells divine while it's baking and just think, those bananas were going nowhere, except to the bin.
That's all for now folks. I'm going to leave you with a link to the most beautiful photographs I think I've ever seen. They were taken by a woman of her sons and animals on their farm in Russia and are simply breathtaking, enjoy. Click HERE
Have a wonderful weekend : )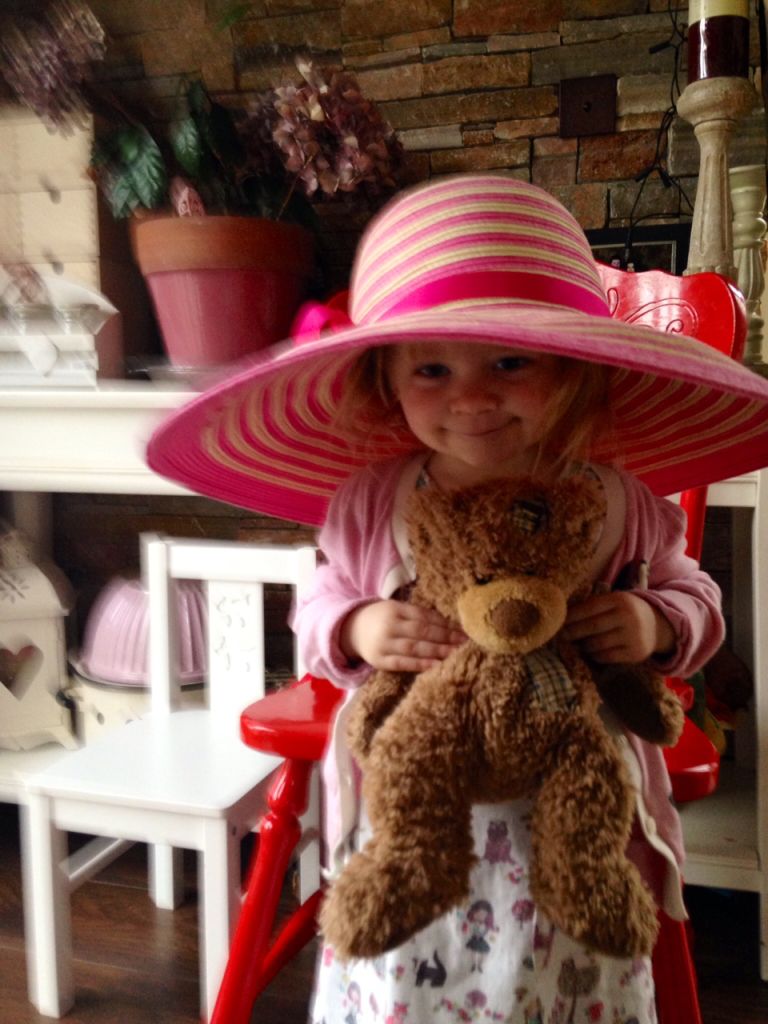 ---
---