Easy Walls, Easy Delicious Food…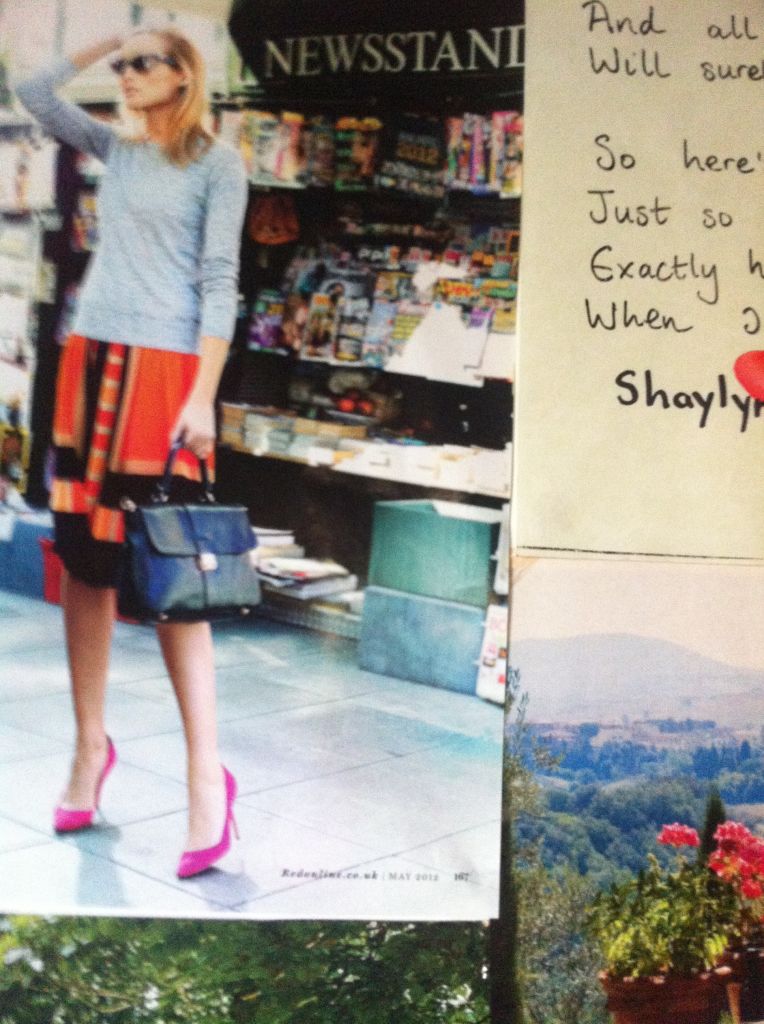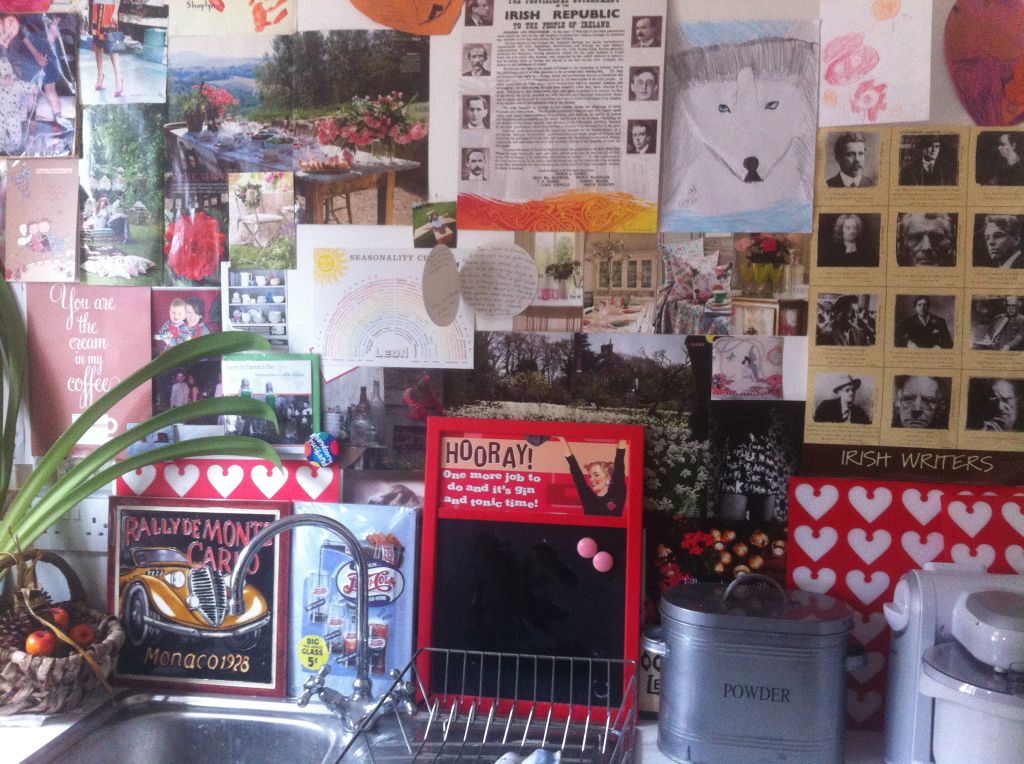 At one time, at all times we'd planned to add wall units, shelves at least to the utility room wall. Plans however sometimes remain that for longer than planned which is why one evening I decided to do something with the wall and suddenly knew exactly what I was going to do.
At least once a day I fall in love, a photograph, a painting, a quote. I'll leave a magazine or paper open at the spot or carry it round for weeks. When I really love something I'd like to bask in it forever.
I think you've figured where I'm going with this. The utility room still has no wall units or shelves but it makes an great mood board, a source of inspiration, fun, therapy (nothing like a bit of cutting and sticking to soothe the soul). It's a place to put the images that capture, the favourite cards and drawings, the cute tags and wrappings, the endless mercurial stream…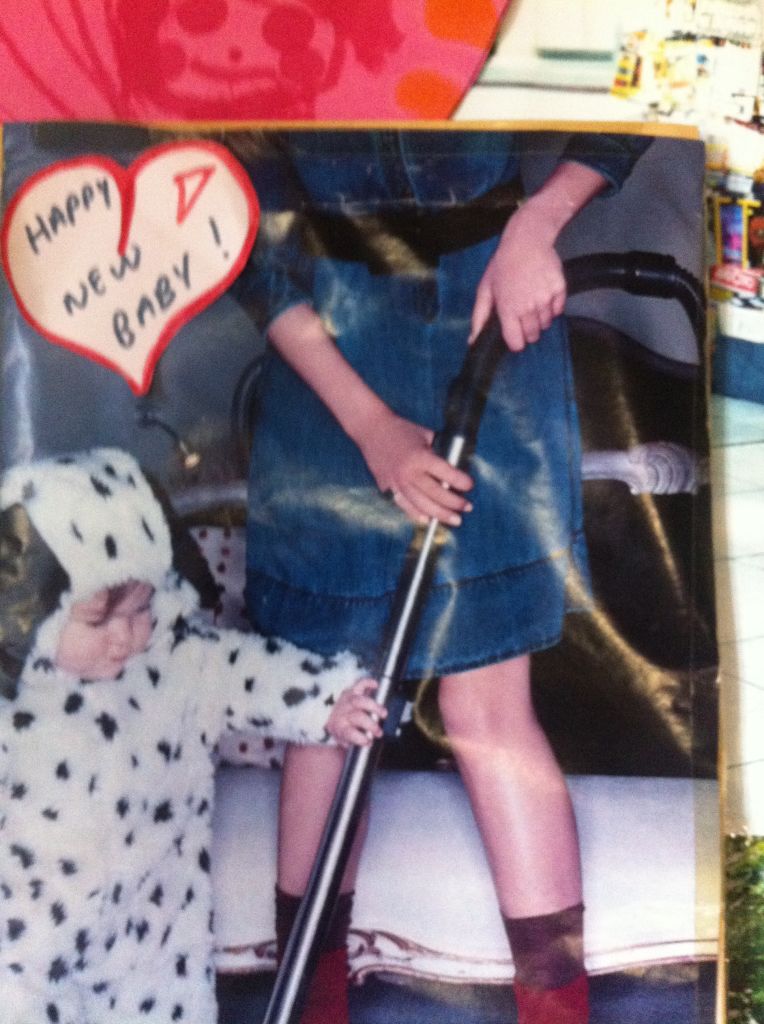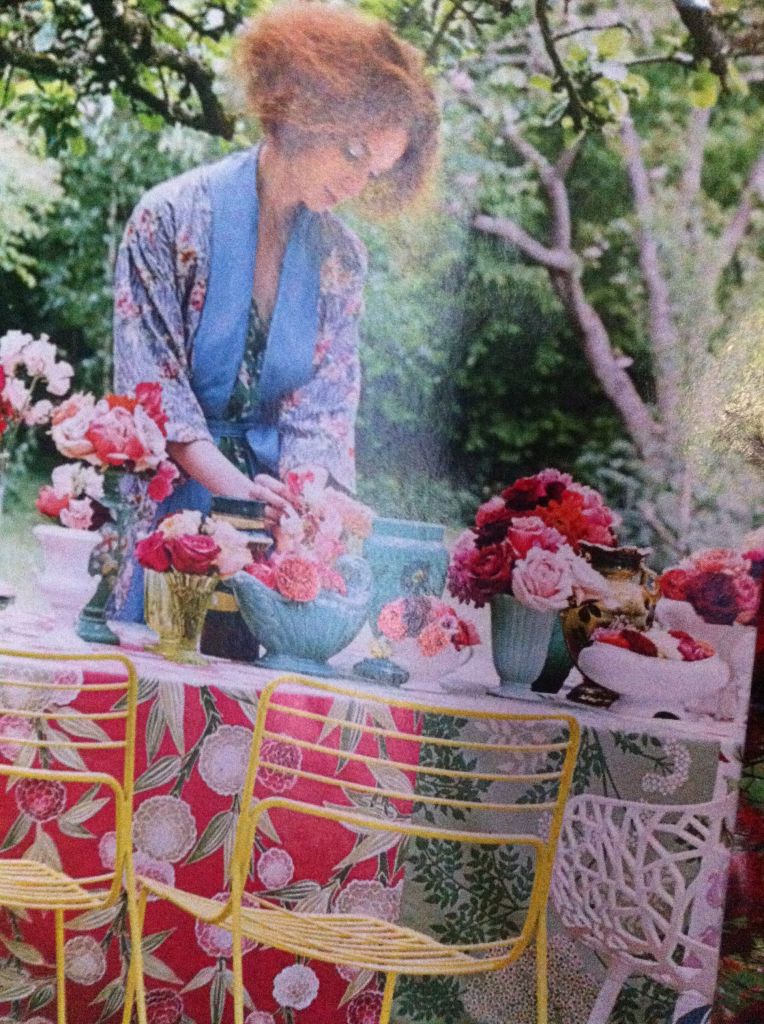 About dinner…
There are three great things about this dinner.
Firstly I made it for the most fish phobic person you can imagine and she quite liked it! She nearly ate it all too.
Second, and I know I've said this before but honestly it's really simple and takes no effort at all, you're going to love it.
Third, you can use chicken instead if you want to.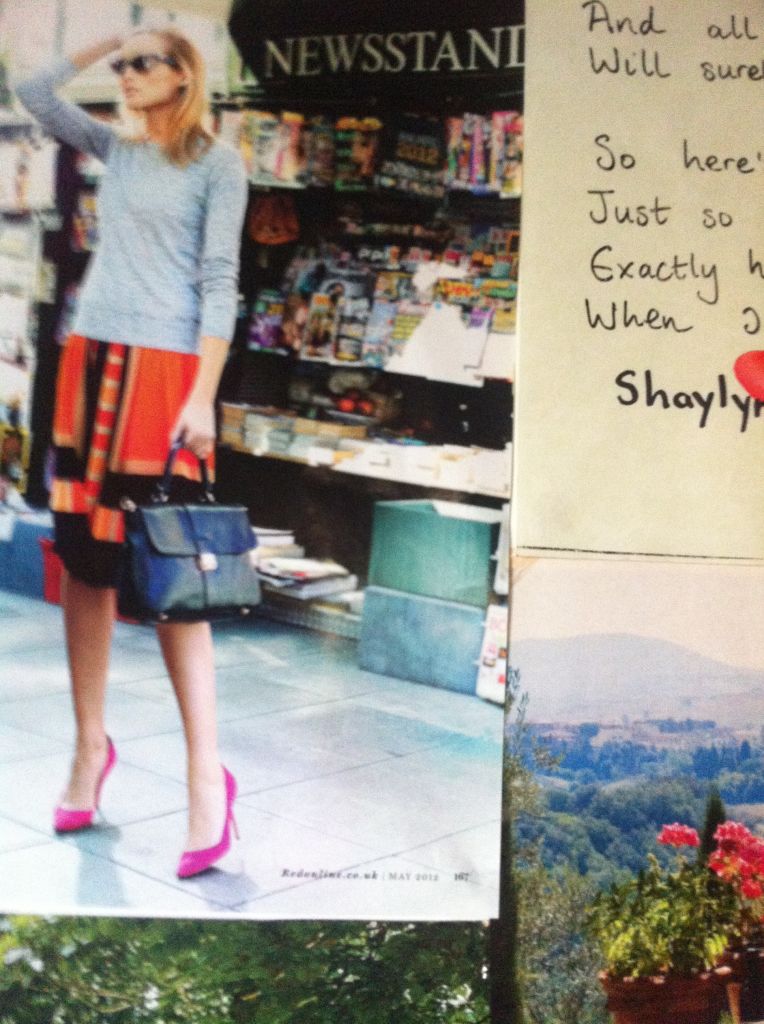 You will need:
1 salmon or chicken fillet per person
2 slices of parma ham or prosciutto per person – about 1.99 for a pack in Lidl
Green pesto
Method: Place two slices of parma ham on a baking tray, slightly overlapping and place a wild salmon fillet on top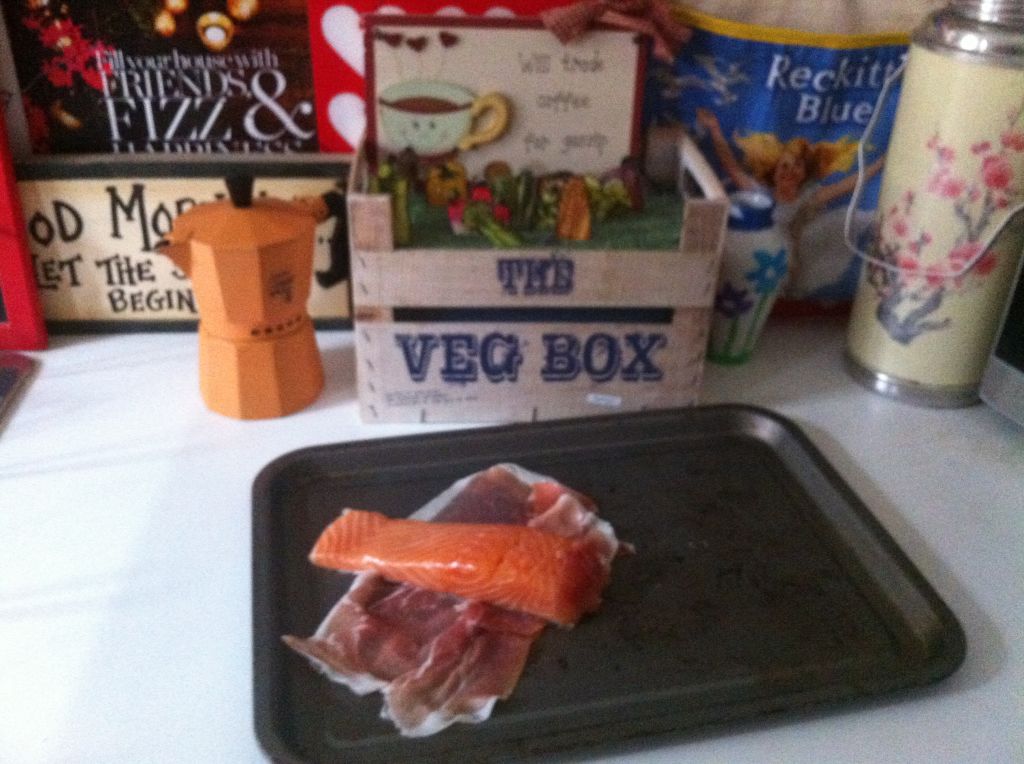 Spread a dollop of pesto over the salmon…(In case you don't usually measure in 'dollops' let us say a heaped tablespoon instead)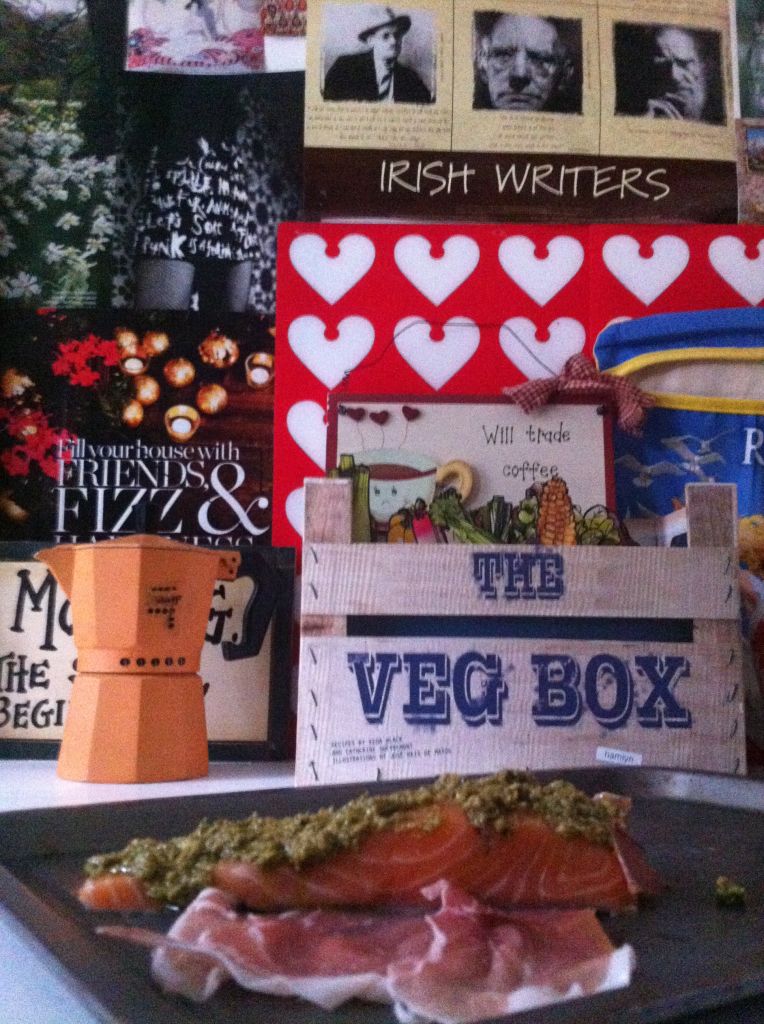 Lift the edges of the parma ham and fold across the top of the salmon…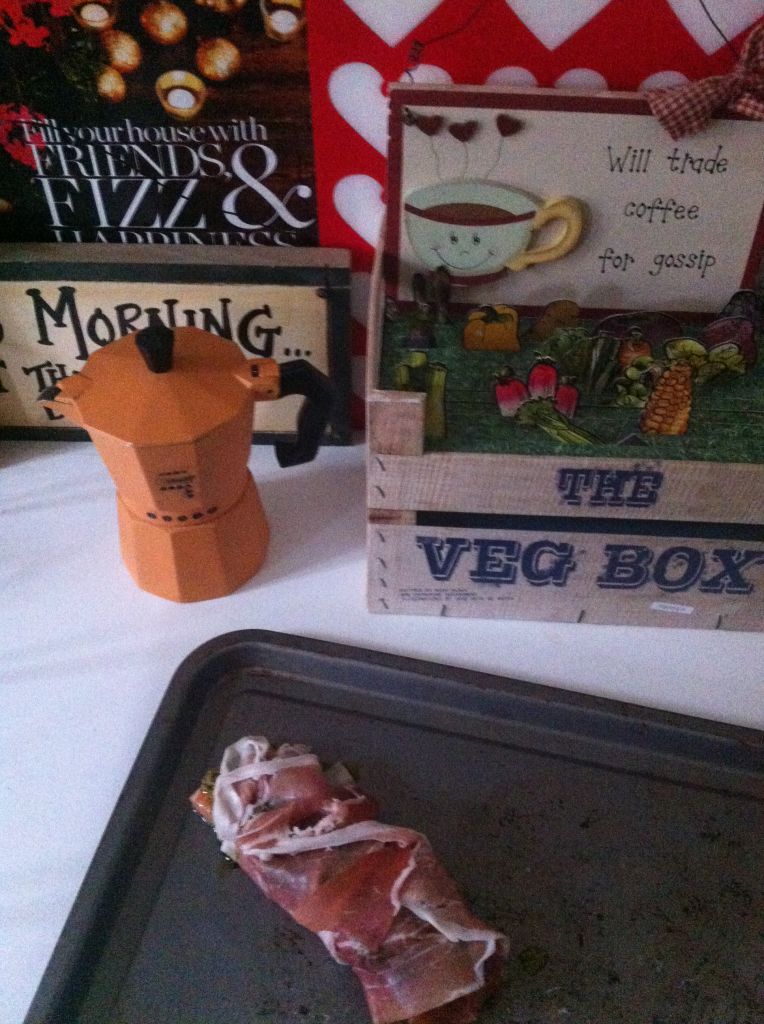 Bake in a preheated oven at 200 c for 30 minutes and you're done!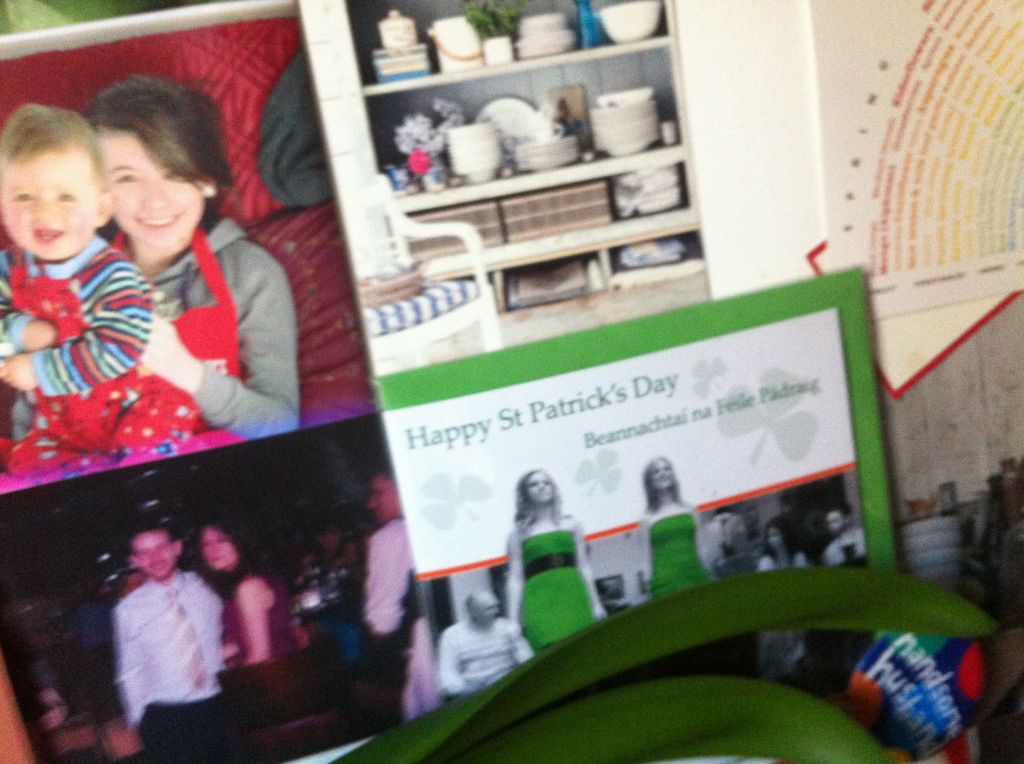 If your using a chicken fillet simply slash on the diagonal, spread the pesto inside and add a few slices of mozzarella cheese before folding over, wrapping in the parma ham, drizzling with a little oil and baking at 200 c for 30 minutes…eat it here if possible…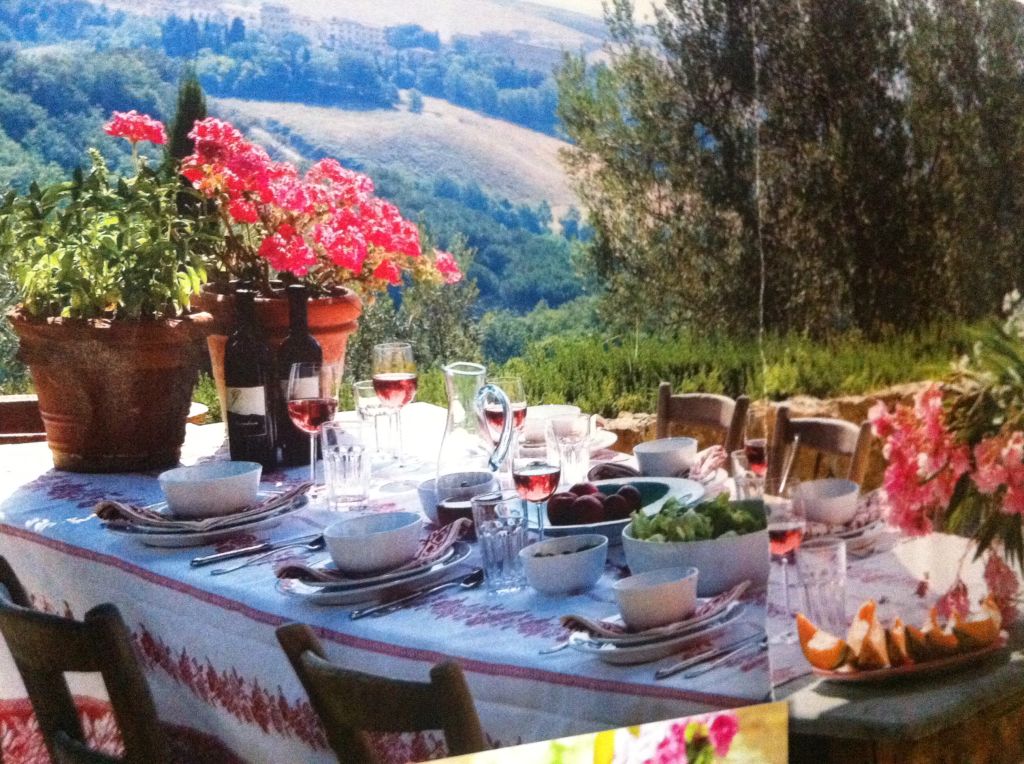 I used to have posters of Guns'N'Roses now its gardens and 'Irish Writers'. I read the wall when I'm standing at the microwave…
'On Pembroke Rd look out for my ghost dishevelled with shoes untied. Playing with little children whose children have long since died'  Patrick Kavanagh
I still like Guns'N'Roses too though…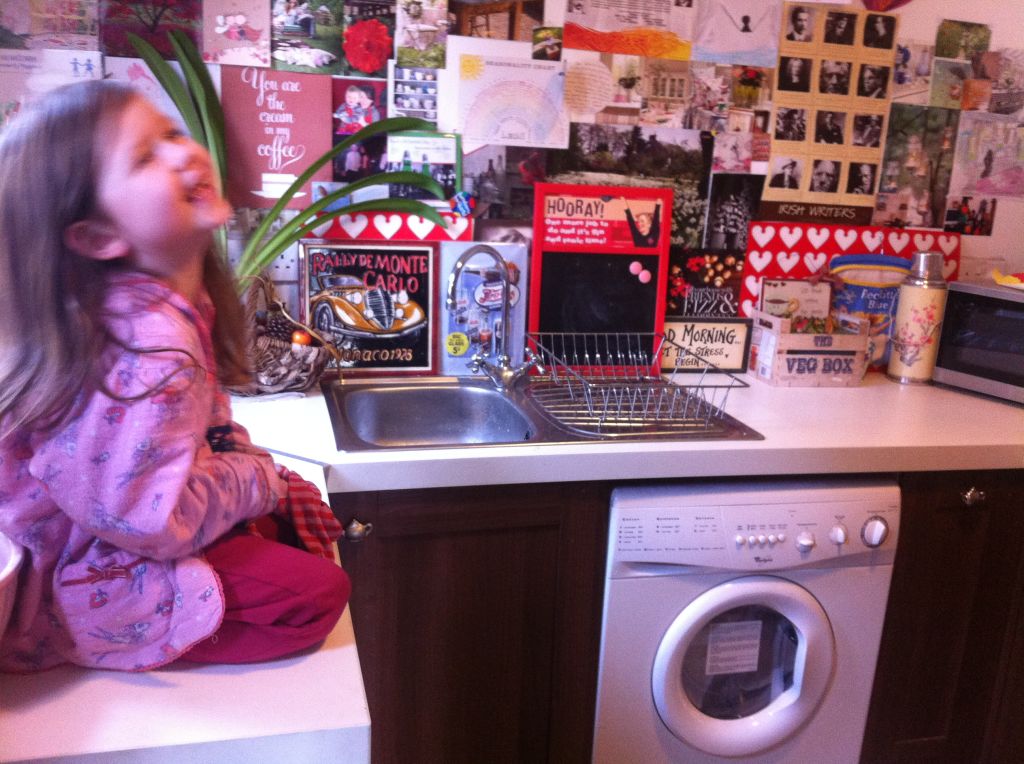 Wherever you are have a fantastic weekend & St Patrick's Day : )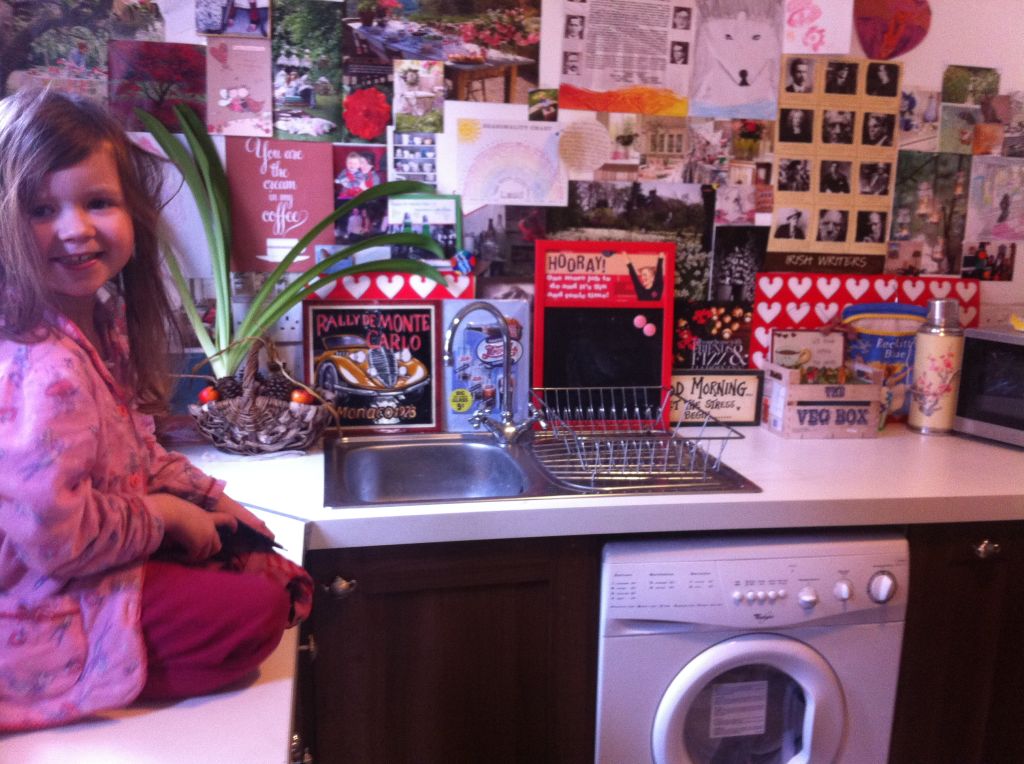 ---
---