'Eat, Pray, Love' could have stopped at 'Eat' for me' by Martha Gilheaney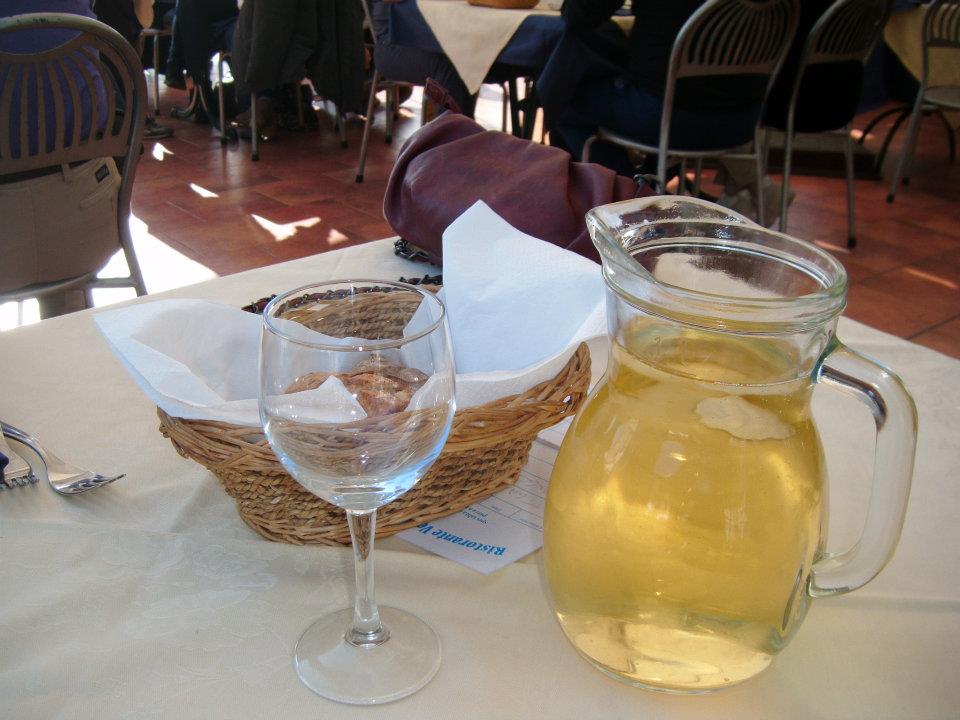 As a total foodie I'm living in the right country, but don't tell them I said so, they love nothing more than to rant about their food superiority.  I usually retaliate with a feeble,' but we're a land of writers, musicians, dancers and don't forget the good old Irish humour but it falls on deaf ears. They're too preoccupied by this point listing off their accomplishments, Pizza, Pasta, Cappuccino, Tiramisu, Carbonara, Bolognese, Bruschetta, Risotto, Lasagna, Nutella. I always thought Nutella was French… don't make that mistake!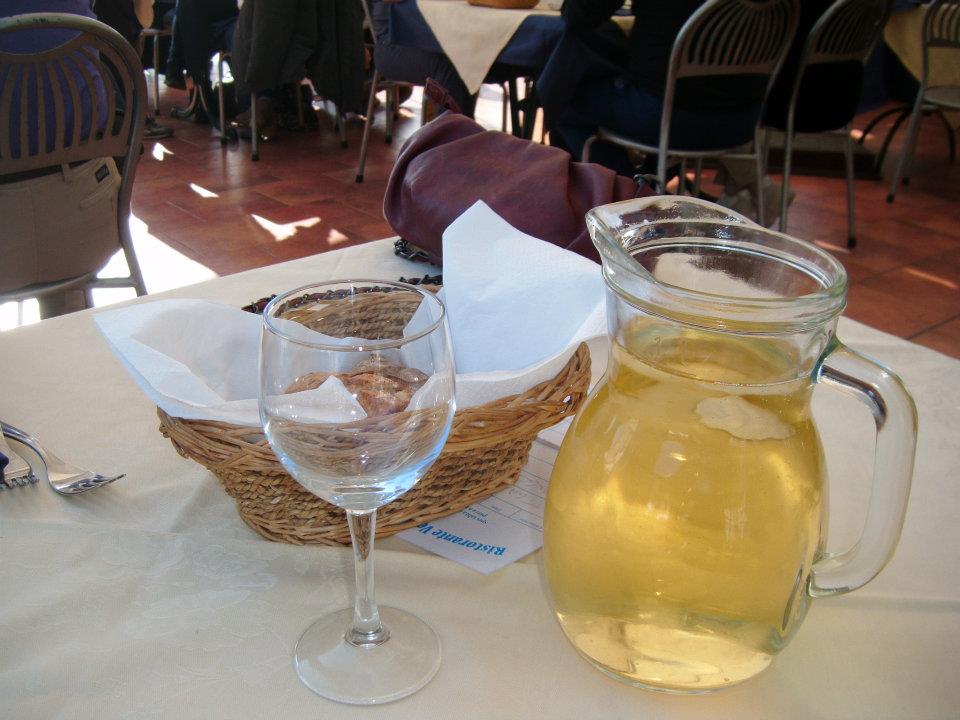 Unlike Jane, I'm not a fan of cooking so I usually restaurant eat my month's salary.   Food is everything here.   Clothes, entertainment and sometimes rent all play second fiddle.  When I'm not hungry I'm lost.  I wander past restaurants feeling like an outsider.  When you eat well, and you relish it, not only as a means of refueling but as an experience you are a part of the culture here.
The care and attention that is given to food in Italy delights me.  Yesterday I smiled to see a waiter flamboyantly insist a customer stick their nose right down into a dessert to get a full appreciation of it.  Nothing is too difficult or too much effort in the name of good food, curing meat from beams for months, boiling jars to preserve vegetables or tenderly hand stuffing tight little peppers with anchovies and capers while preserving their perfect shape.  And so while I can't imagine doing these things myself I'm glad someone else does so that I can eat I mean reap the benefits.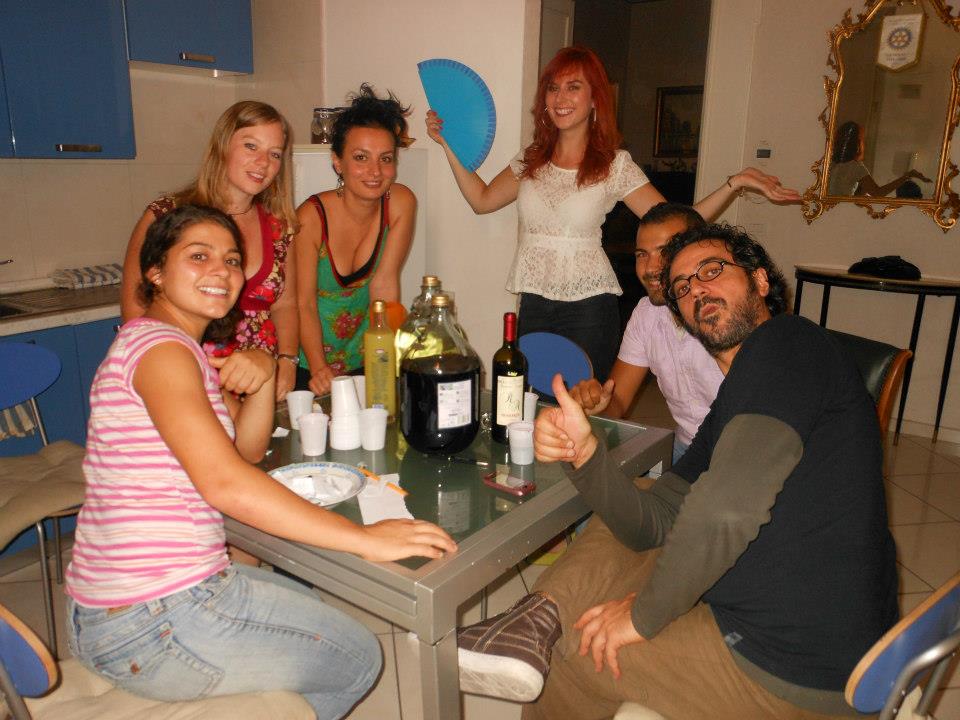 How did I ever live without buffalo mozzarella that bursts with milk when you cut into it, Parmigiana, a crispy baked dish of aubergine, tomato and parmesan, full bodied coffee which I always thought was a funny description until I tasted it, roasted chestnuts from street vendors, artichokes – preferably stuffed and lemon soaked fried fish tightly wrapped in paper cones. Tomatoes are little balls of heaven and peppers are so sweet they'd almost substitute for dessert until you taste the gelato and then that can't be lived without either.  This gelateria boasts over 100 flavours, it astonishes me. Where does the time come from?  Passion of course is key.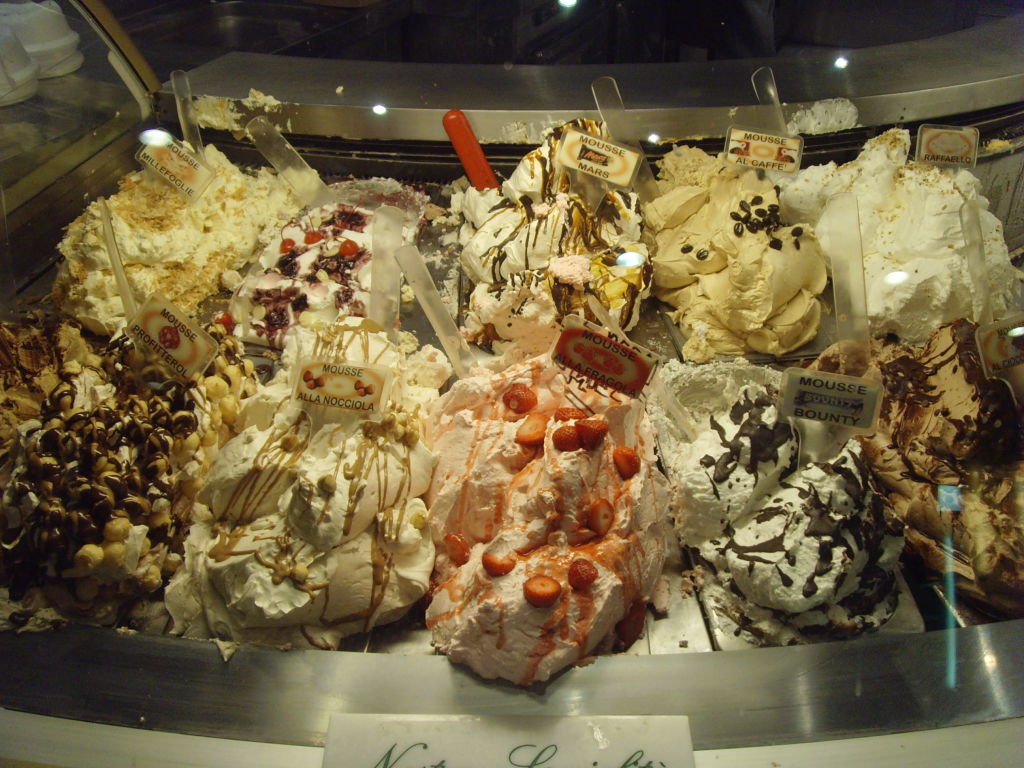 There's a gaping hole in this story so far and it's pizza.  When I first arrived in Italy I had eight pizzas in seven days, a record I'm very proud of!  I was living in the south of Italy then and the southern variety is much more to my liking because it's tastier and doesn't leave you hungry like the super thin Roman version.  I was lucky enough to try the pizza in 'L'Antica Pizzeria da Michele' in Naples, the pizzeria Julia Roberts ate in for the movie which should have been named "Eat, Eat, Eat".  There are only two pizzas on the menu; margherita and marinara.  Christian, my flatmate, a budding chef and the best cook in the world says that you should never trust a restaurant with too long a menu, and so I'll leave the goodness of their pizza to imagination.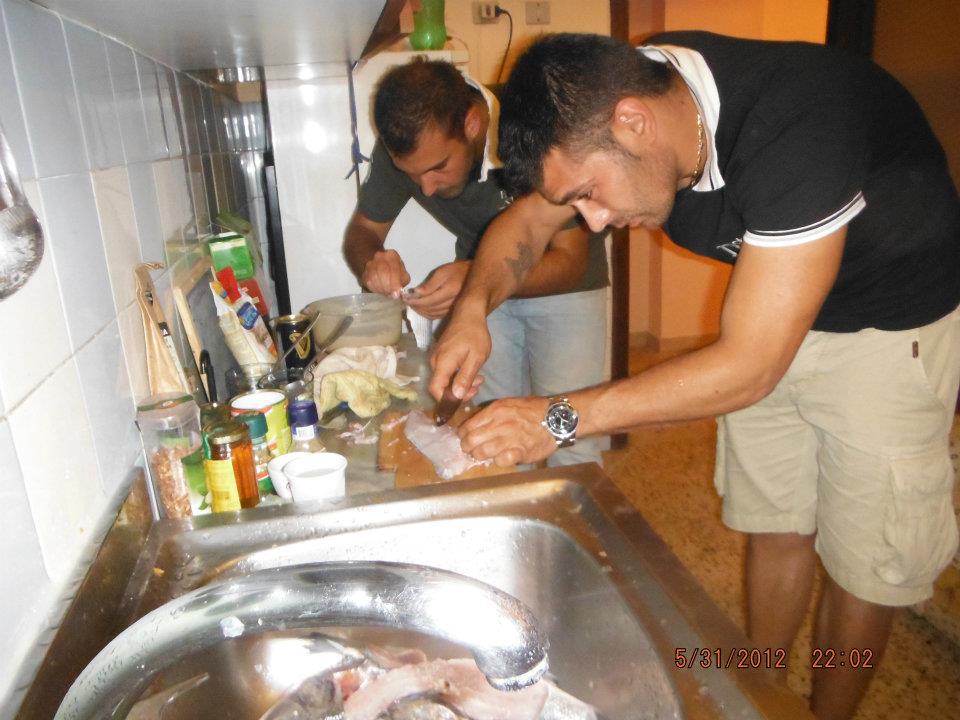 All this food will make you thirsty so how do bars compare?  In Ireland a common bar mantra is 'eating is cheating' while here in Italy nothing exists without food and bars are no exception.  An aperitivo before dinner was a new ritual I was happy to embrace as it allows you to snack to your heart's content on peanuts, pistachios and olives among others while sipping on your aperitivo drink of choice.  My tastes lean towards summery spritz but the goodness of Italian wine always makes me giddy as does the variety of red beers which I much prefer to blondes.  If your purse strings are a little tight in the supermarket you can find an array of quaffable wines in the under €2 range, I kid you not! Like a perfect dinner guest they're always agreeable and never a trace behind the following day, only the memories and they make the perfect complement to sunny piazza steps.
Speaking of perfect dinner guests we had some the other night for a dinner party. 5 people, 7 bottles of wine, 3 forks, 2 spoons, 1 saucepan borrowed from the corner restaurant and 1 chair from the neighbours.  Christian did all the cooking.  I did all the hard work setting the table, no mean feat given the improvisions we used for everything.  On the menu an abundance of Pasta with Fennel and Sausage followed by Ricotta with Caramelized Strawberries washed down with wine and limoncello.  And the result: guests sprawled languidly across beds, floors and couches.  Eventually everyone was restored to normality and ready for dancing.  We do love to eat, eat, eat in our house but next time we must remember not to kill the guests with our love of excess.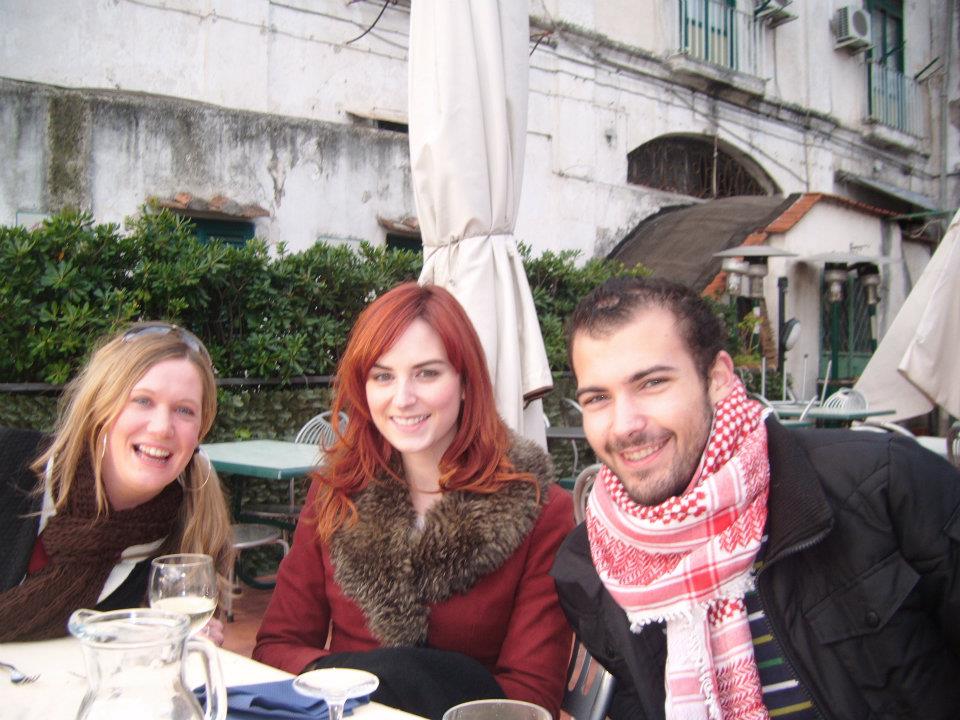 ---
---