Even More Books…
Hello dear friends, 'who all's there?' (a very Irish question) Thank you so much everyone who de-lurked and brightened my yesterday. As promised I will get back to you over the weekend. This is just a quick post in the pulse of the moment. A better day, the med's may be helping.
So every Friday I invite a sharing of creative projects on the blog fb page so we can admire and inspire each others efforts and I thought I'd extend it to here. AND, it means I get to learn a little more about some of the lovely people who visit, here, there, very often. I'm always sending you vibes by the way, the very loveliest vibes.
So, if you're a writer, painter, crafter, blogger, knitter, builder, gardener, baker or candlestick maker, I would love to see or hear more about your work.
If you are too shy to share your work yet, I feel that, I would still love to hear about it, and you can still go on the good vibes mailing list. You know you'll never get a better offer 🙂
Now I'll admit this weekly 'feature' of the fb page has been slow on pick up but I don't feel I should abandon it, but I could change it? What do you think?
I could vary the question? Or we could discuss topics like creative struggle, process, tips? In some form or other I want to keep a regular 'check in' of some sort. Or we could just stick to drinks? I'm sick at the moment so it's water and green tea for me, fume, seethe, bah humbug!!!
Two things before I go…
1. I was in Cavan Hospital today for an x-ray and couldn't resist a little browse afterwards in 'Crannog Bookshop'.
'I'll just go in for a look,' says I…
Five minutes later I had €100 worth of books in my fist which I ruthlessly whittled to less than half that, but such finds! I swear, I feel half cured just thinking on it, the unparalleled joy of books.
A notebook, the cover is Dublin city centre in 1773, my plan is to write sketches of my time in Dublin where I lived for ten happy years.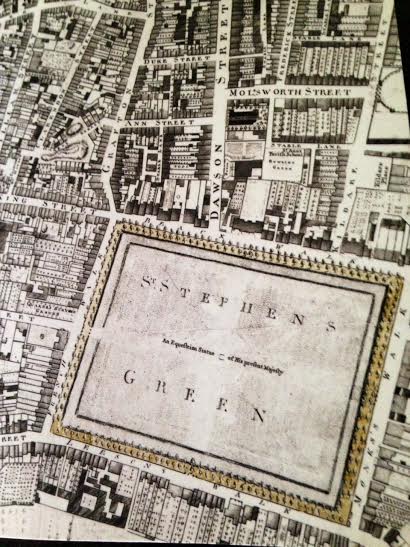 'The Artist's Way' by Julia Cameron, about blooming time. I've been meaning to get that for years.
'Watercolours Unleashed' by Jane Betteridge. I love meeting new Jane's though in my mind, Jane's, should always be dark. (Sorry blonde Jane's) I'd never heard of this book so can't review yet but it looks and sounds beautiful, I'll let you know.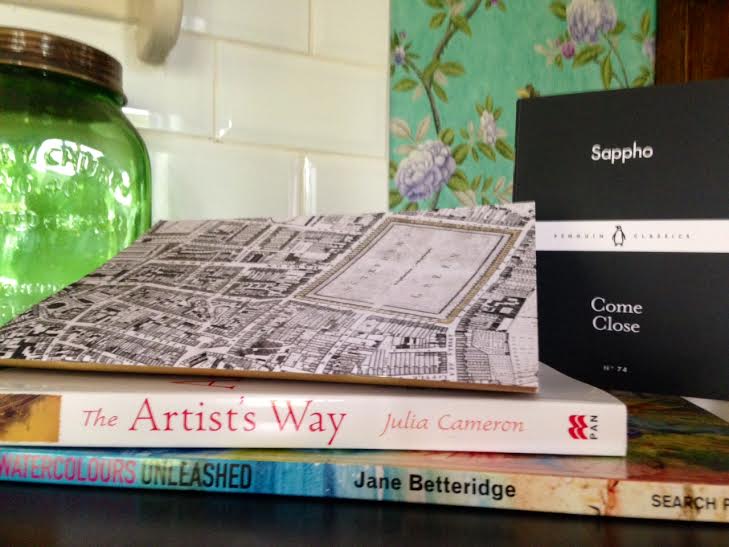 Finally a one euro copy of 'Come Close' poems by Sappho, greek lyric poet, named 'the tenth muse' by plato, circa 630, yes you read that correct….
'You will have memories
Because of all we did back then
When we were new at this,
Yes, we did many things, then – all Beautiful. . .'
And the books I left? Another notebook sublime, illustrated by the artist Harry Clarke. An interesting looking bio of Charlie Chaplin and most tempting, 'In Montmartre' Picasso, Matisse & Modernism in Paris 1900-1910, a novel by Sue Roe…..on my wish list they go.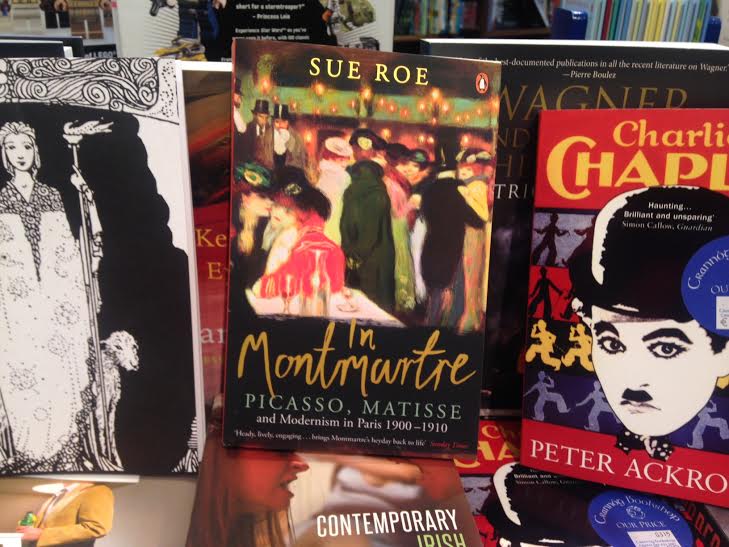 Finally, way off kilter here this made me laugh, '35 Irish sayings and phrases you need to learn before you visit Ireland.' So true, creative and funny. Oh language…
So if you are an artist or creative of any kind please feel free to share your work, your story, here, on fb, or both. I would love to hear from you!
I'm away now but have a wonderful, wonderful weekend and take care of your perilous selves <3 Jane
http://www.irishcentral.com/…/35-irish-sayings-and-phrases-…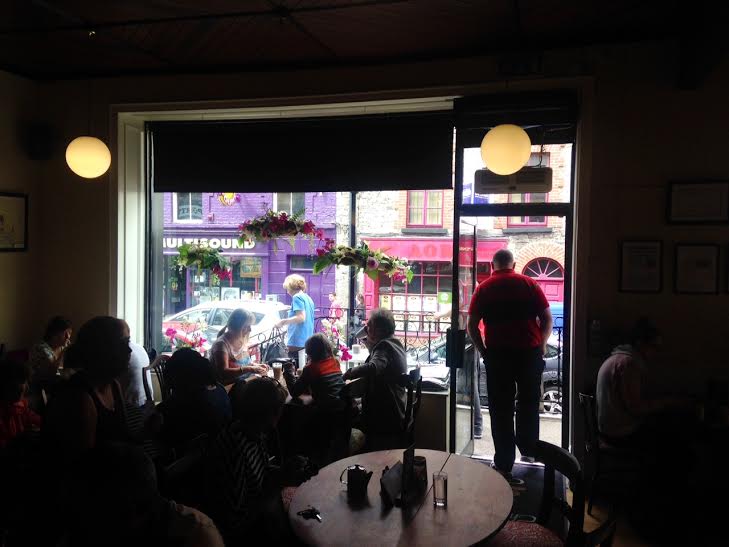 ---
---