Feed a Family of Five, One Week, Fifty Euro.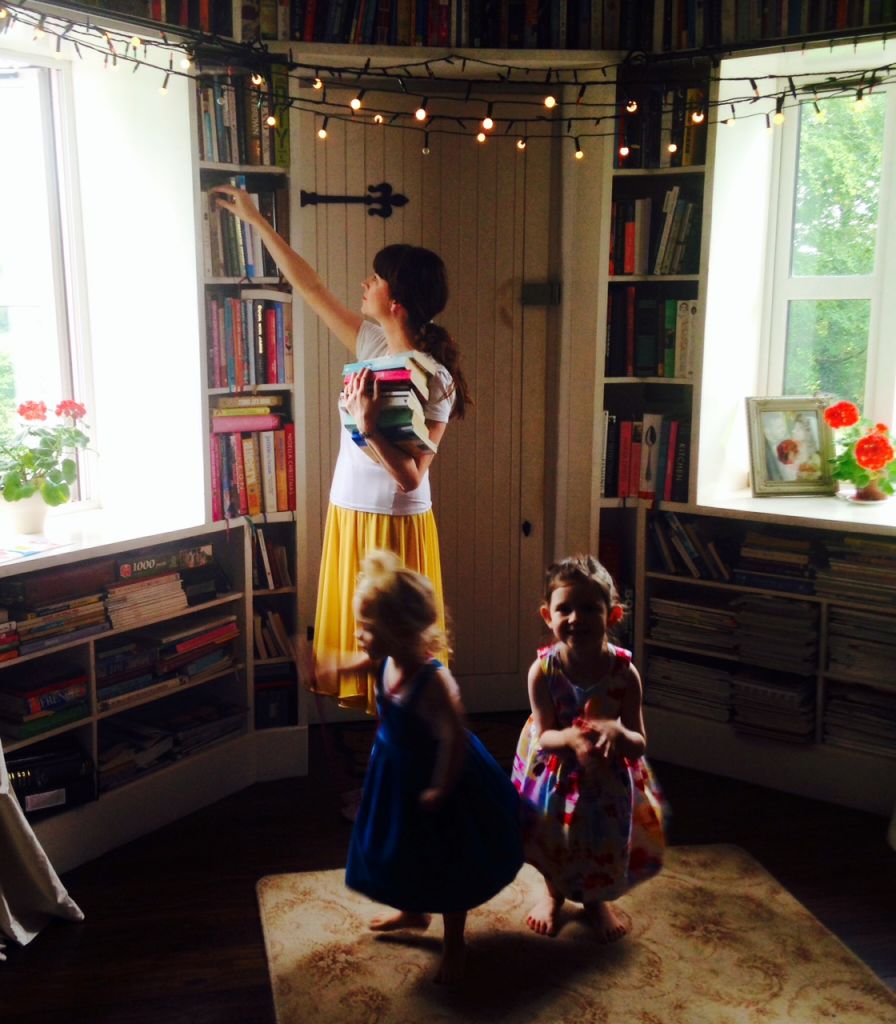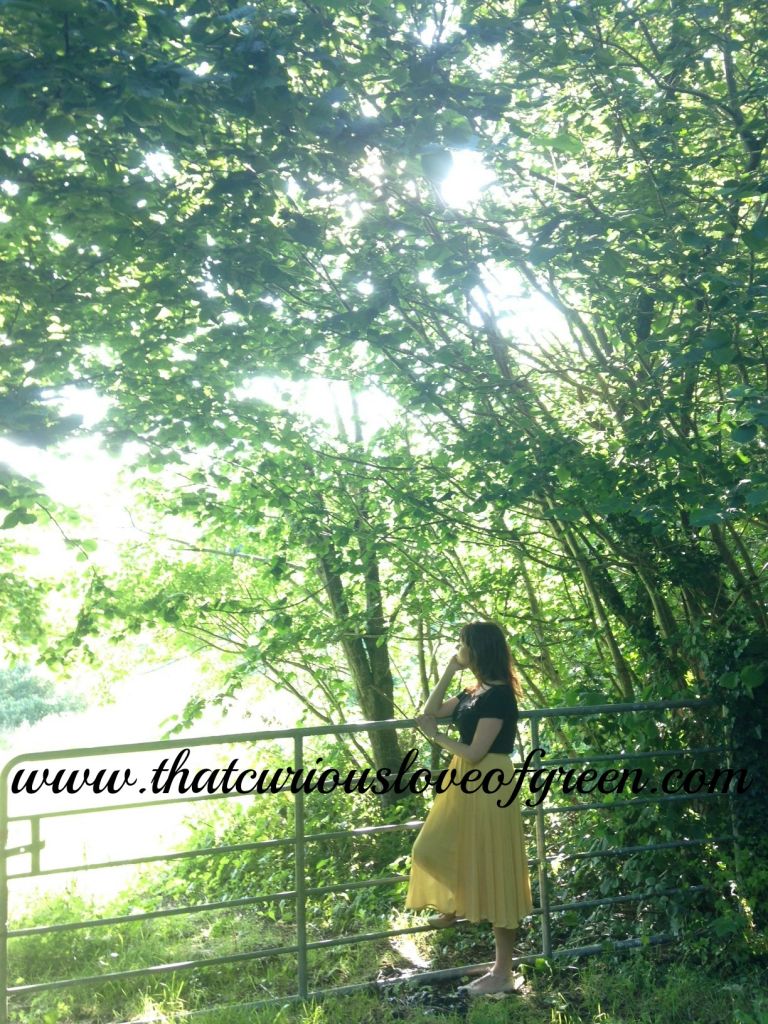 I have a passion for food and luckily for me we've always had a great relationship. To me it's about caring, making well, healing, a way to show love and friendship. to make every day special. And not forgetting, a way to be creative. I love growing it, eating it, talking and reading about it. Ok, you get the picture.
Since my first 'Feed Five for Two Weeks on €100'  post I've been promising another so without further ado here's a second, how to feed a family of five beautifully for absolutely ages on a small budget post.
A Note On My Shopping List, Menu and Store Cupboard…
On this particular week I also bought a few kitchen products plus wine at a combined cost of €21.62 bringing the overall total to €75.31
Normally there would be more veg on the list but in my garden right now I have tomatoes, spinach, courgettes, onions, rocket, peas and herbs such as basil, coriander, rosemary, oregano, and thyme plus our potatoes and fennel are almost ready.
Most weeks my shopping is around the €100 mark. I could reduce this amount further if I didn't buy as much organic, free range produce as I can get my hands on but that's not an option for me. 
I rarely buy sausages. I bought them specifically to suit a recipe I want to try this week. I cook one chicken dish every week using free range Irish chicken, the rest of the time it's fish or seafood (which has to be sustainable, MSC certified or Alaskan) or vegetarian, as much organic as I can get my hands on. It's rare we eat pork or beef, and rarer still we eat any processed meat/food.
The secret of my shopping success is a well stocked store cupboard and that I cook most everything from scratch myself.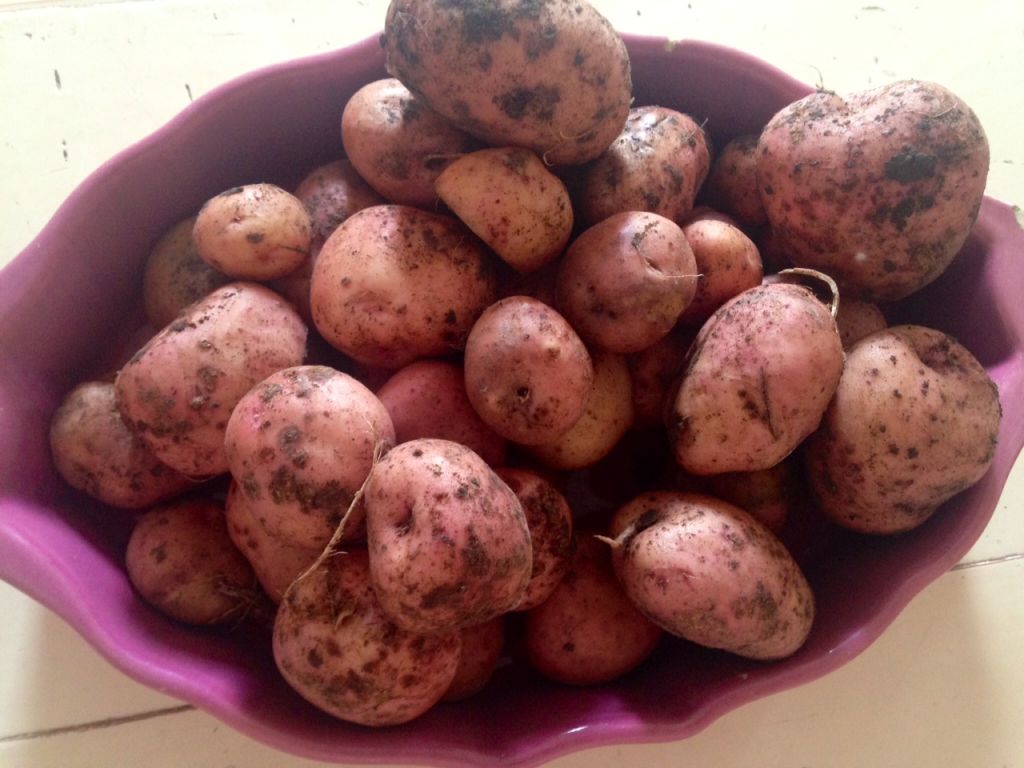 The Key to Spending Less on Food but still eating well is…
Basic cooking skills

A good store cupboard

Planning

Knowledge of herbs/spices and how to use them. 
I've built my store around the kinds of food we eat a lot so I have no dusty jars lying idle!
To browse my store cupboard and for a free printable list just click HERE…
I will edit and add to this list if I've missed something out. Looking at my list makes me happy as I know I could make a hundred different dishes without adding one other thing. And if another winter like '47 ever hits, I'm ready. By adding meat and fresh veg I can get by with a small weekly spend and even skip a week here and there.
It's a good feeling not only from a financial point of view but from a conscientious, environmental one too.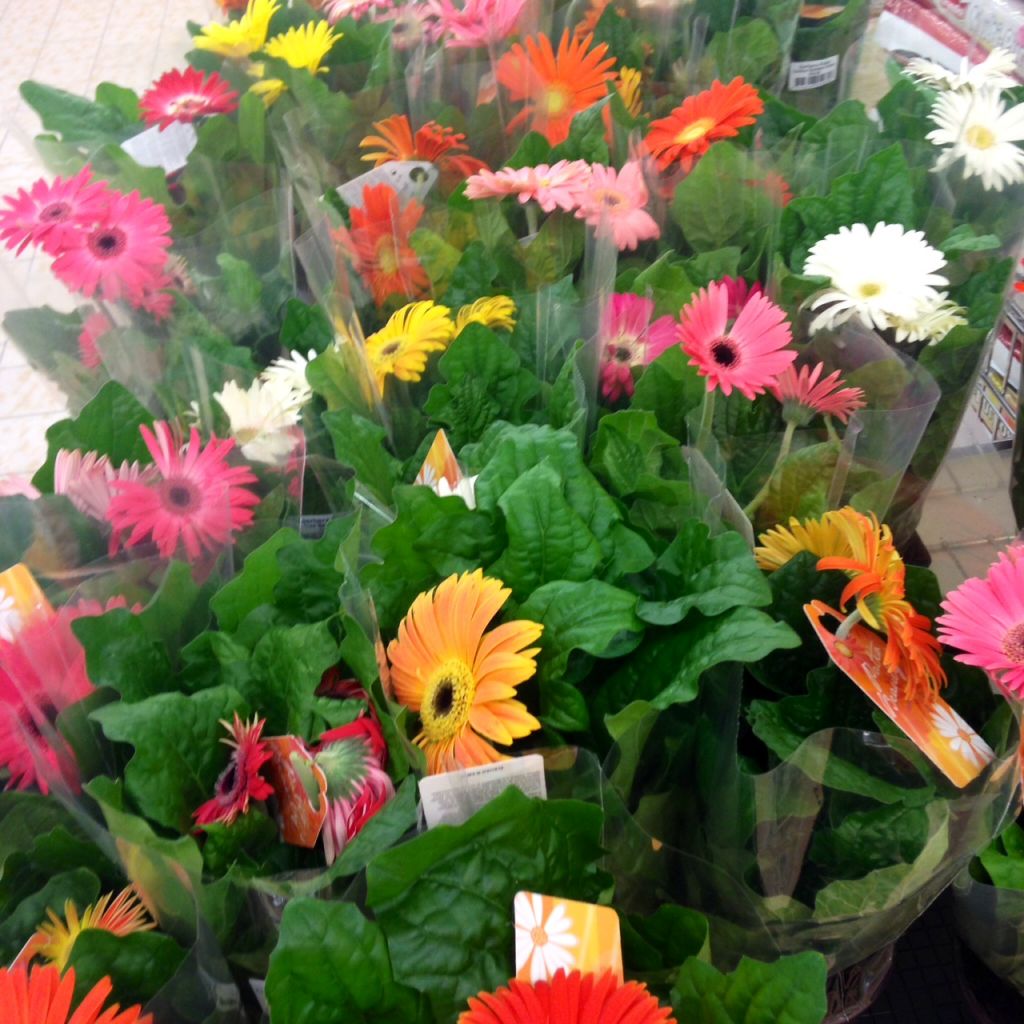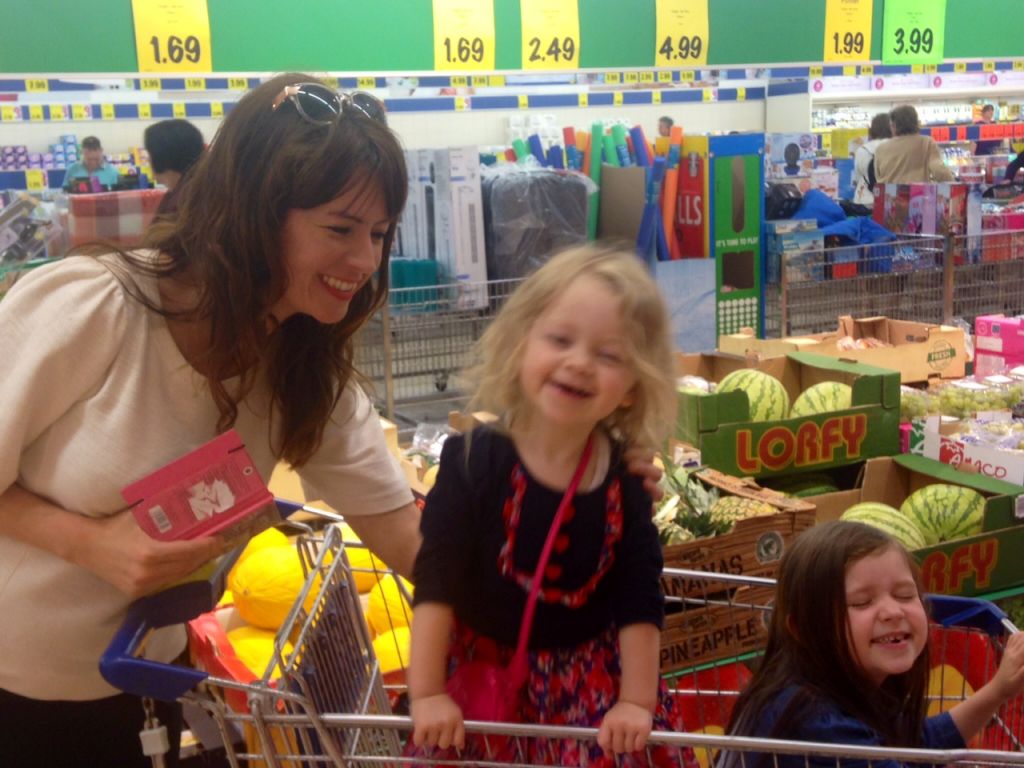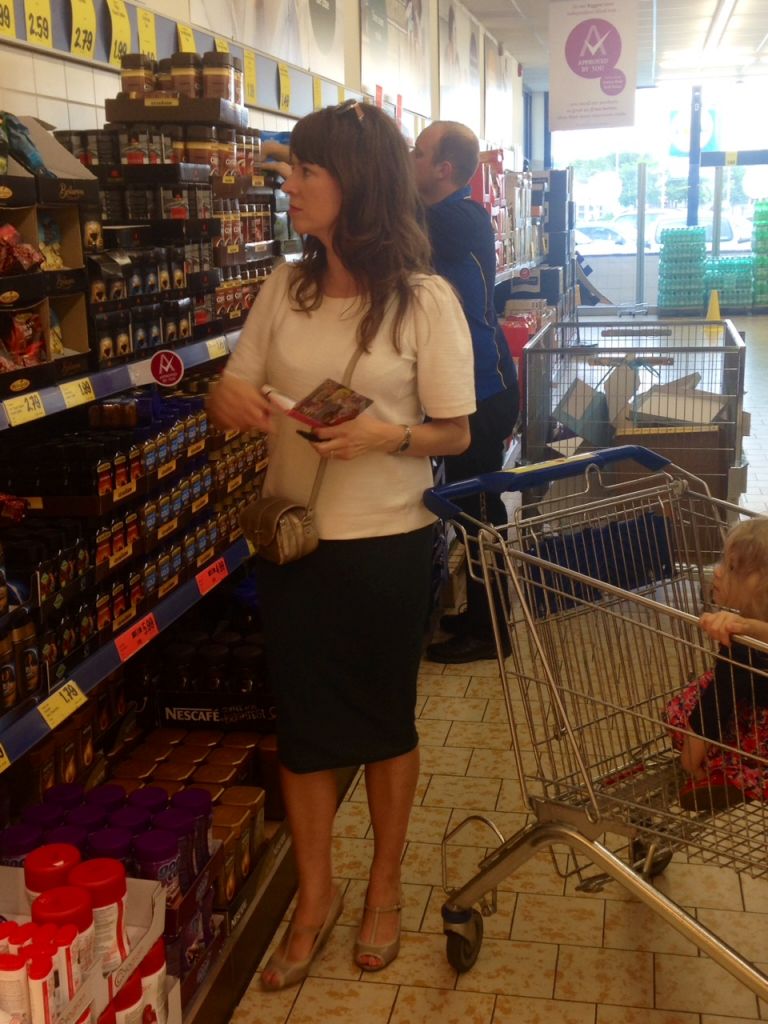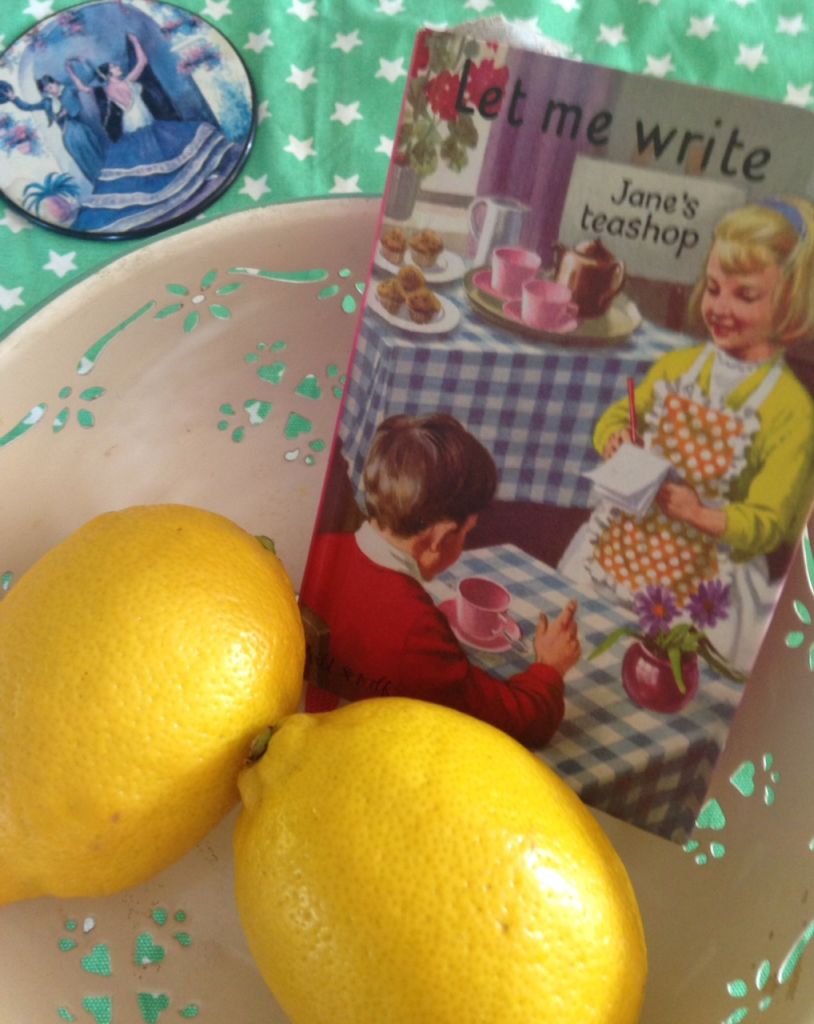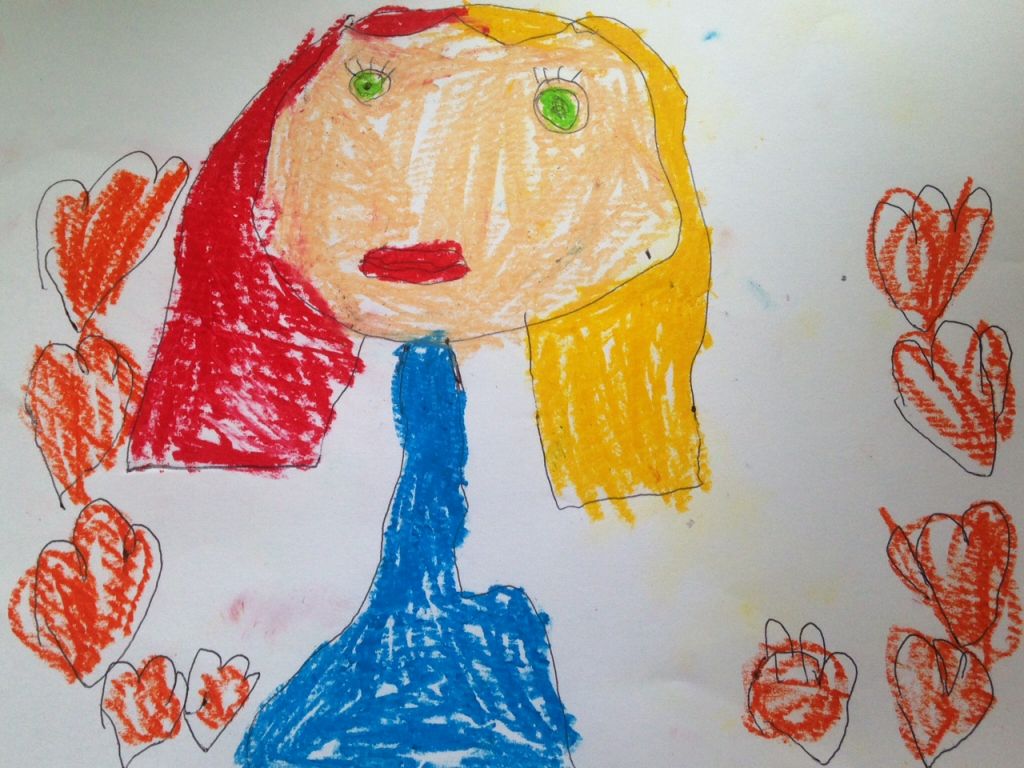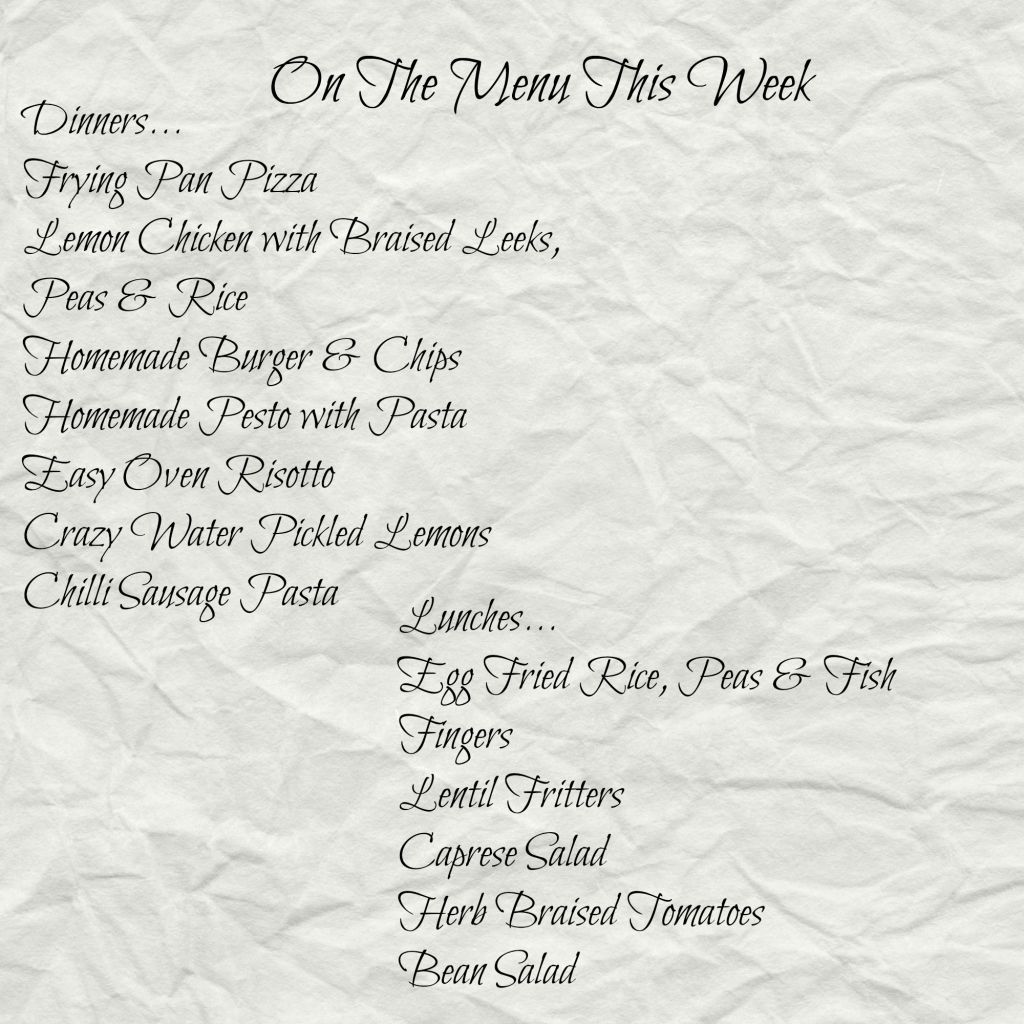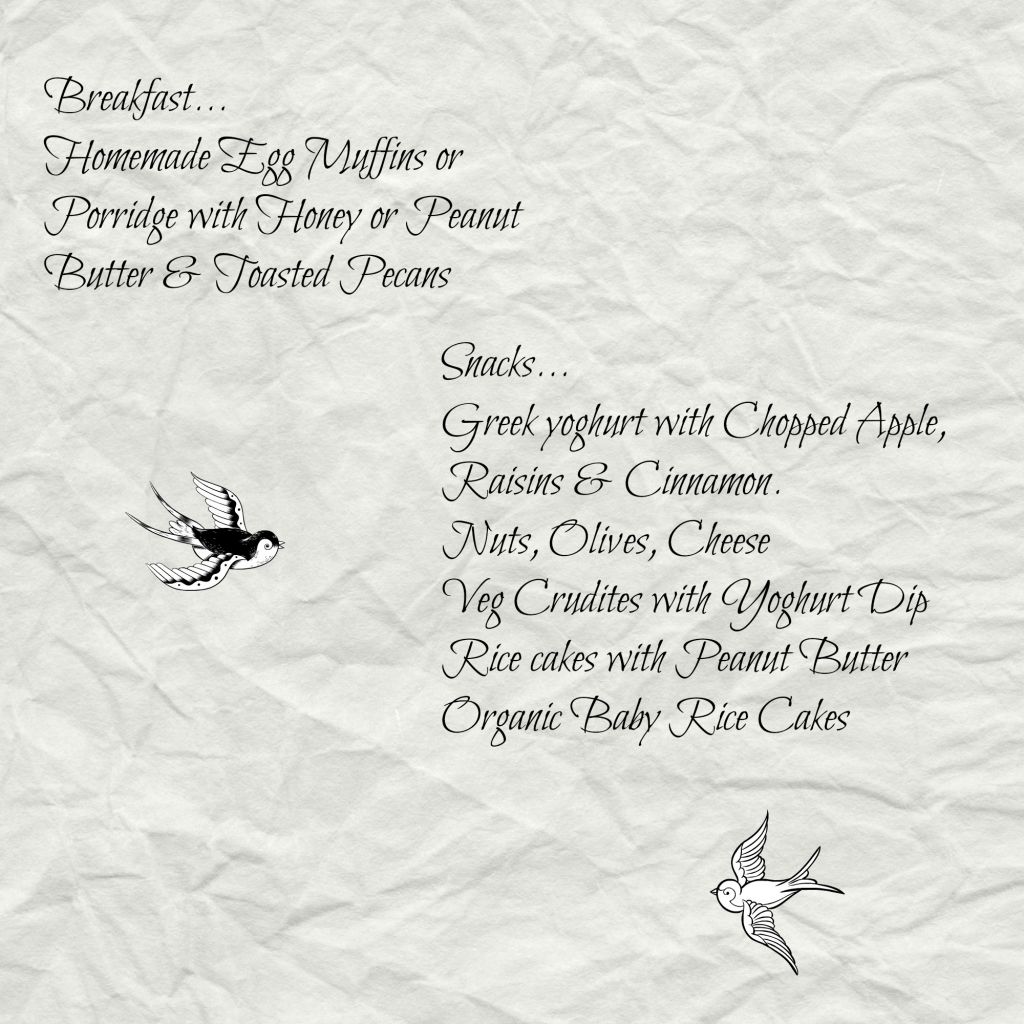 Here's a bonus chicken dish, just because…
Chicken & Couscous One Pot
This dish is simplicity itself, no mess or fuss, all in one pot. It's also a great store cupboard staple, just add chicken.
You will need:
Chicken thighs/pieces/fillets whatever you like

2 tbsp turmeric

1 tbsp garam masala

2 tbsp rapeseed oil

2 onions finely sliced

3 garlic cloves sliced

500 ml stock

Large handful of green olives

Zest and juice of 1 lemon

250g couscous

Parsley
Method
Toss the chicken in half the spices, sprinkle with sea salt and fry, skin side down until golden brown. Turn over and fry another 2 minutes before removing from the pan.

Add a little more oil to the pan then fry the onions and garlic until golden, about 8 minutes. Add the remaining spices and cook just a minute longer. 

Pour over the stock and scatter the olives. Bring to the boil, turn down the heat, sit the chicken on top, skin side up.

Cover and simmer gently for about half an hour until the chicken is tender. Lift out the chicken and keep warm. 

Here's the best bit, stir the lemon juice and couscous into the saucy onions and top up with just enough boiling water from your kettle to cover the couscous, if you need to.

Place the lid back on and leave to stand for 5 minutes until the couscous is cooked through. Fluff through the chopped parsley and lemon zest then sit the chicken on top and serve, happy in the knowledge of how few dishes have been used in the making of this dish…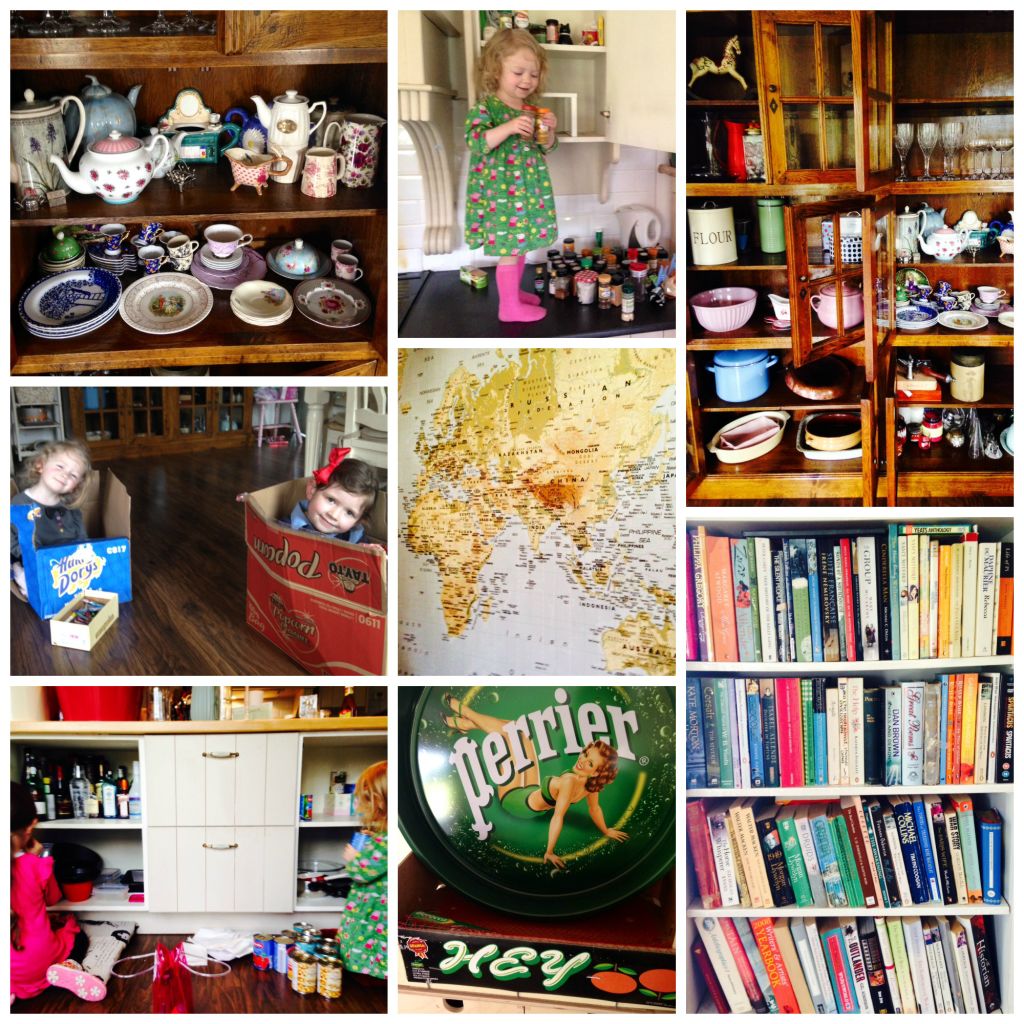 Frying Pan Pizza
This is so quick, easy and very satisfying to make. Feel good fare at it's best. It's a lot more filling than any bought pizza and you can change the toppings as you like.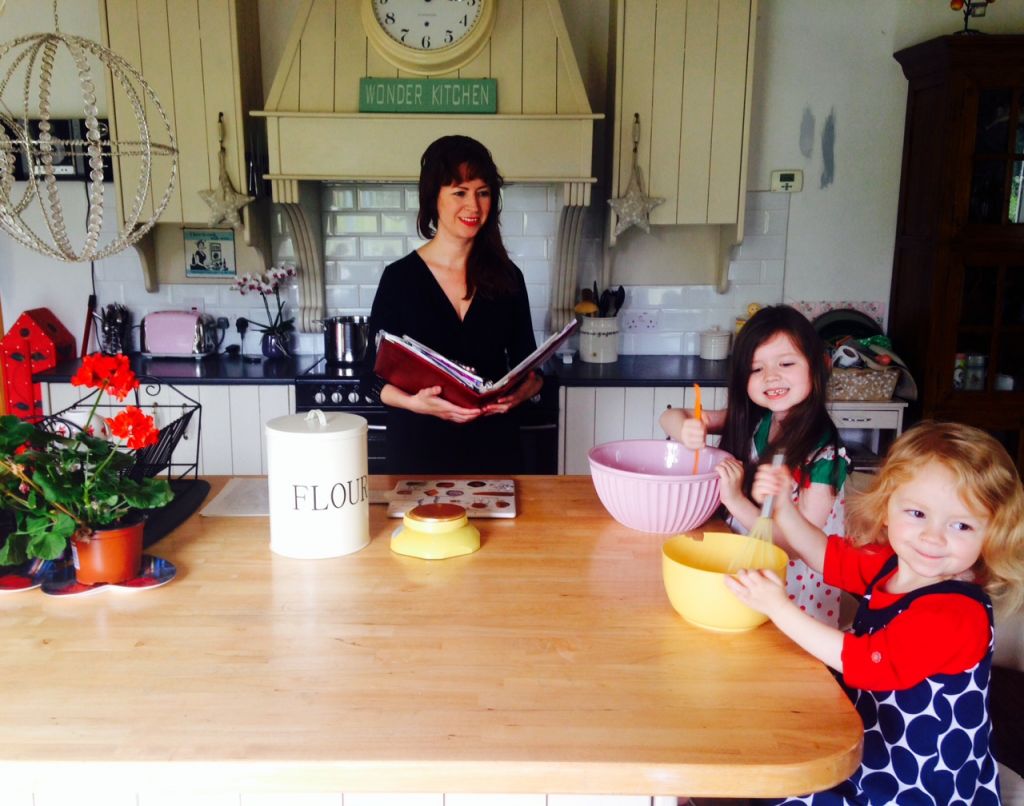 You will need:
175g/6oz self raising flour

pinch of salt

25g/1oz butter

90ml/6tbsp milk

Chopped fresh oregano or half a tsp of dried

Grated cheese, I used a mix of cheddar and mozzarella
Method
Sift the flour and salt into a bowl. Rub in the butter until resembles fine breadcrumbs.

Mix in enough milk to form a soft dough and roll out.

Heat the oil, add the pizza base and cook over a low heat for just 5 minutes, until the underside's lovely and golden.

Carefully turn it over. Scatter the cheese, sliced tomatoes, olives and herbs on top and cook for about 6 minutes.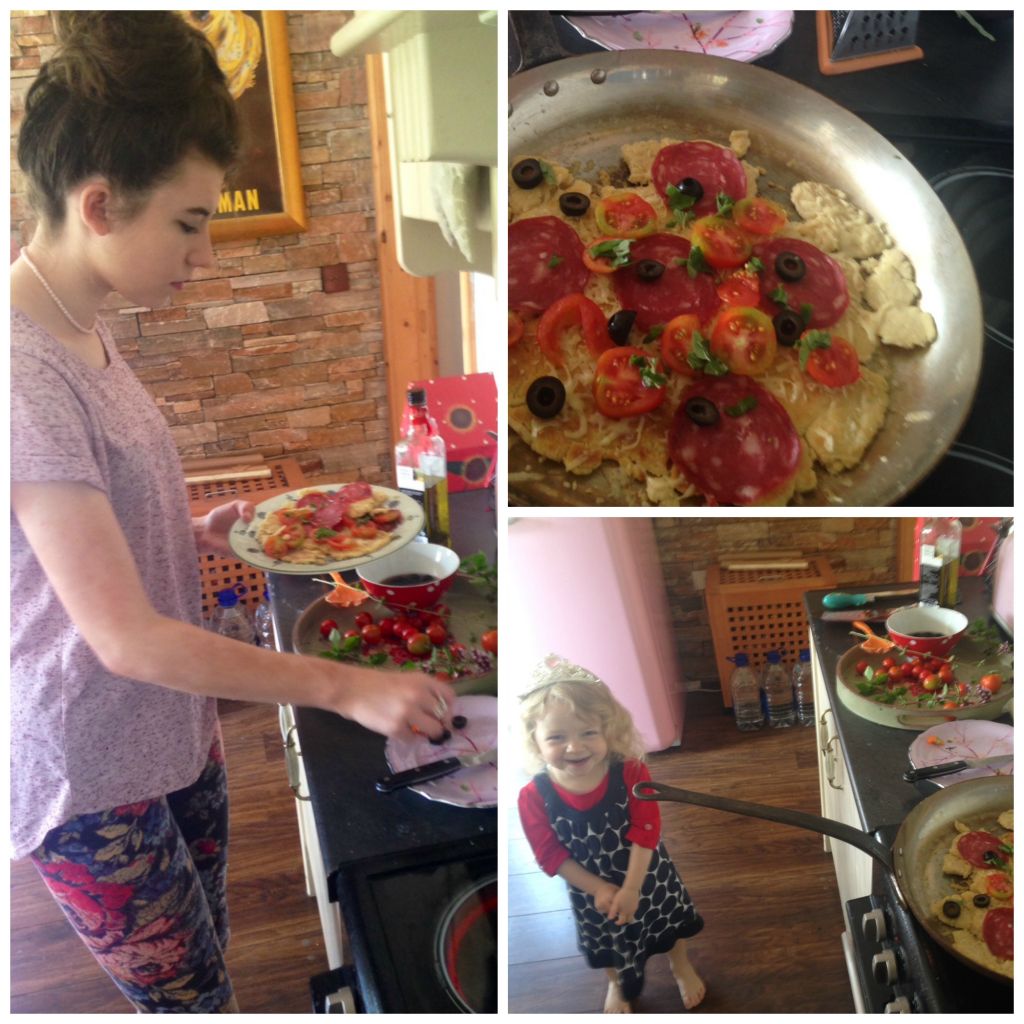 Home Made Beef Burger
Everyone loves when I make these plus they're a cinch. You could leave out the spices but I wouldn't dream of it! They're not at all spicy at the finish. I've had no complaints yet.
You will need:
380g of Beef Mince (for four burgers), I use the Irish Organic Mince from Lidl.

1 Finely chopped onion

1 Crushed garlic clove

Breadcrumbs or flour to bind

A good dash of Worcestershire sauce

Half a teaspoon each of Cumin, Ground Coriander and Coriander Leaf

One teaspoon of Turmeric

Salt and Pepper

Method

Simply mix everything together and shape into four patties. If you've time chill for a while that will help hold their shape. Fry according to your taste. On this occasion I served the burgers with Rosemary Roast Potatoes. I parboiled the potatoes first, drained well and toss in an oven dish with salt and pepper, olive oil and rosemary before roasting for about 40 minutes or so at 240 c.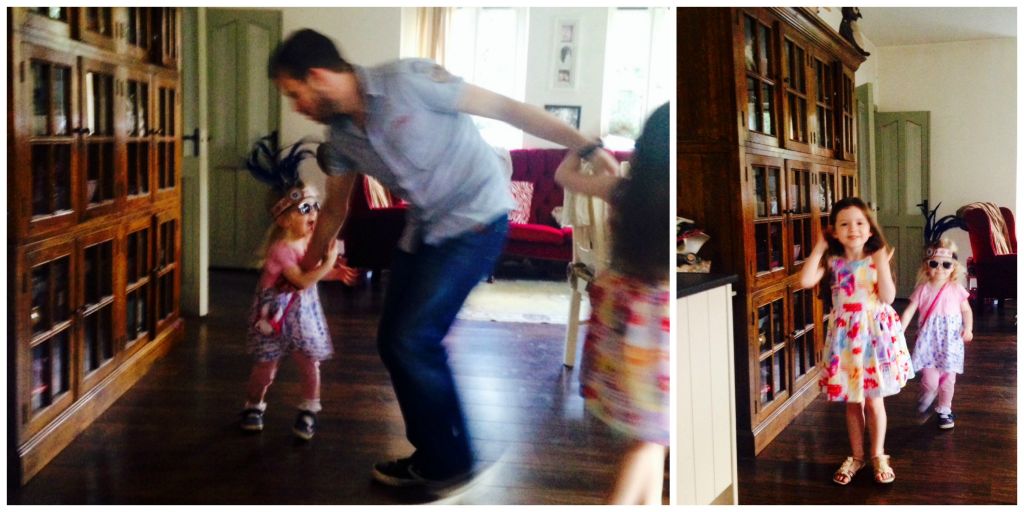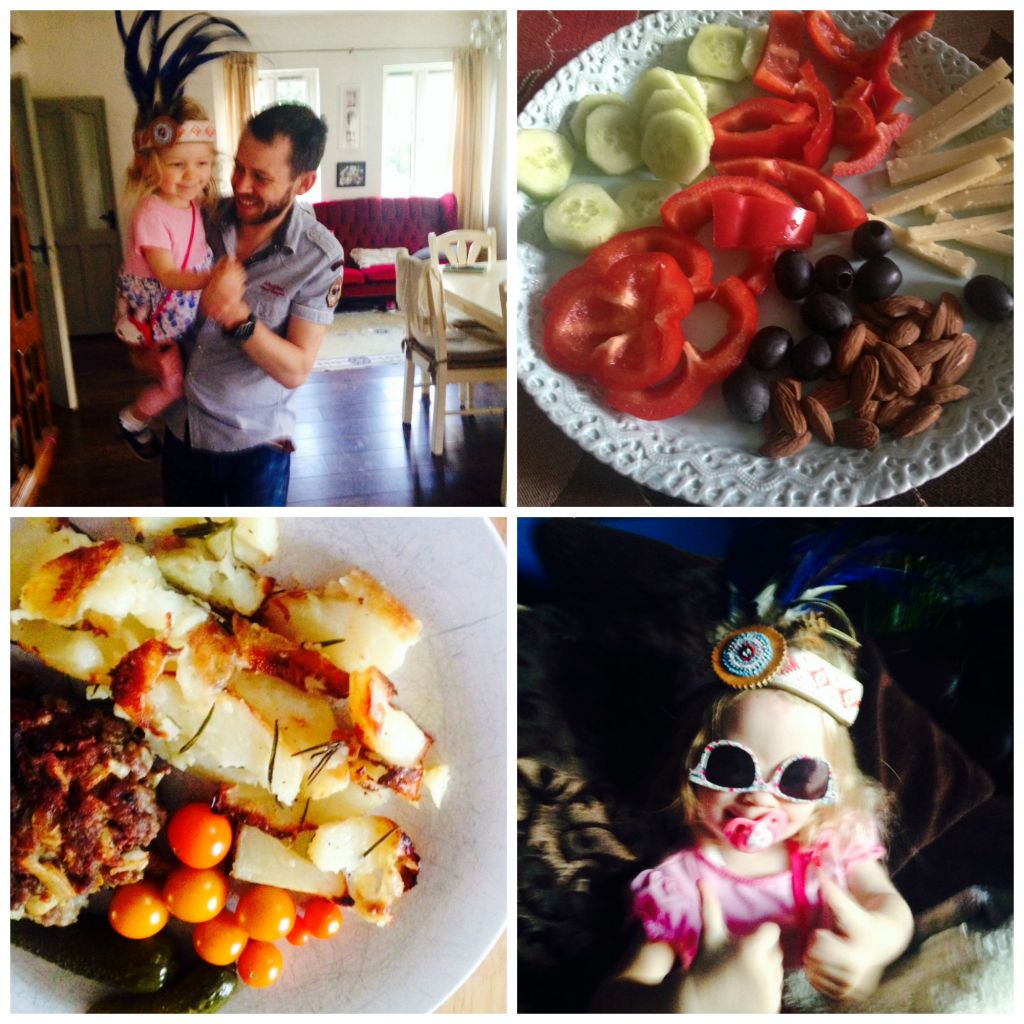 Most days I make up a plate of raw veg for the girls to snack on. They prefer raw veg to cooked and I've noticed since we stopped buying goodies for the house they've gotten better at snacking on the good stuff.
I add nuts (walnuts, pecans and whole almonds), olives, seeds, greek yoghurt for dipping and fresh or dried fruit depending on what I have.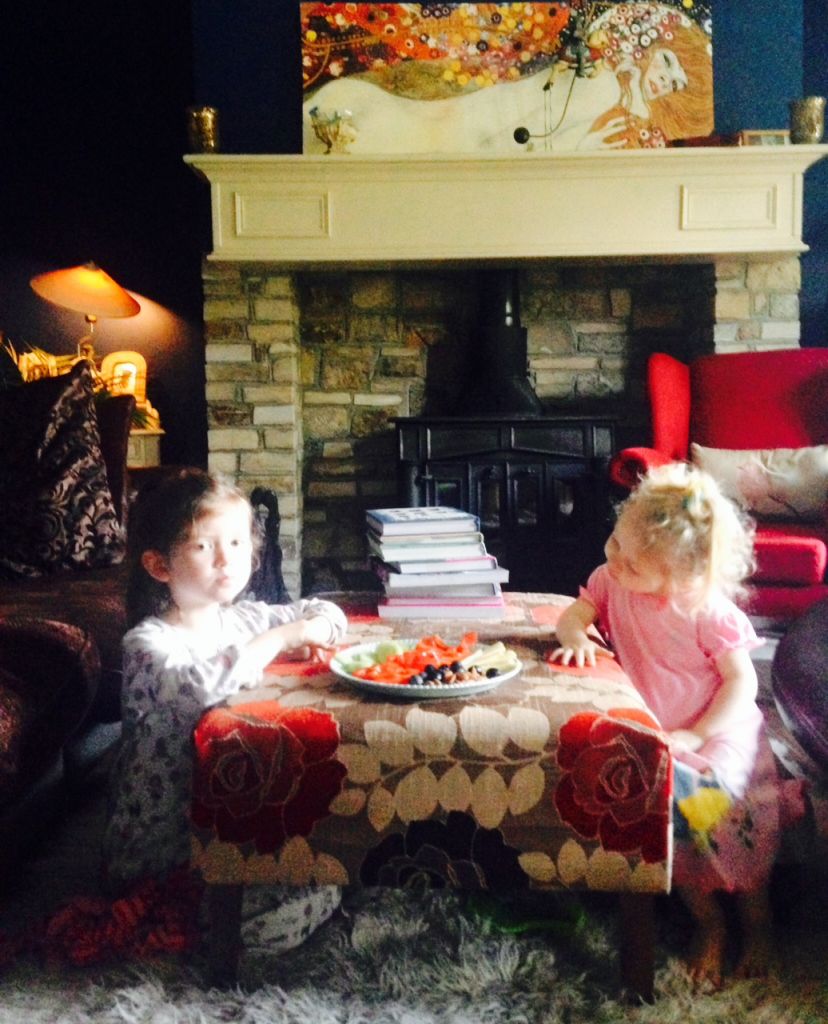 Lemon Chicken 
A Bill Granger recipe and the most difficult one here only not difficult so much as just fiddly. Best to have everything lined up and ready when you start.
You could serve it with rice, noodles, chips or fried rice but unless your're very nifty in the kitchen or have help I wouldn't do the fried rice with it. Having said that it is sooo delicious and really worth the effort.
Think of the most delicious Chinese meal you've had, this is ten times nicer, I promise, sweet, warm and meltingly tender.
You will Need:
A handful of flower

2 tsp of chinese five spice powder (available in any store)

S & P

4 Chicken fillets/pieces

1 lemon cut in wedges

1 inch piece of fresh or paste ginger

4 tbsp honey

2 tbsp rice wine vinegar

Juice of one lemon

2 tbsp soy sauce

Half a cup of stock

2 tbsp brown sugar
 Method
Preheat the oven to 180 c

Mix the flour, five spice, salt and pepper on a plate.

Roll the chicken in the spiced flour and fry over a medium high heat for 3 minutes each side or until crisp and golden. 

Drain and put on a lightly oiled baking tray before roasting for 20 minutes.

Meanwhile add the lemon wedges and ginger to the pan and fry for 2 minutes.

Add the honey, rice wine and lemon juice and cook another minute.

Add the soy sauce, stock and sugar and simmer for 2 minutes. 

Add the cornflour mix and simmer for 2 minutes or until slightly thickened, remove from heat.

 
Served sliced with the sauce poured over. Delicious.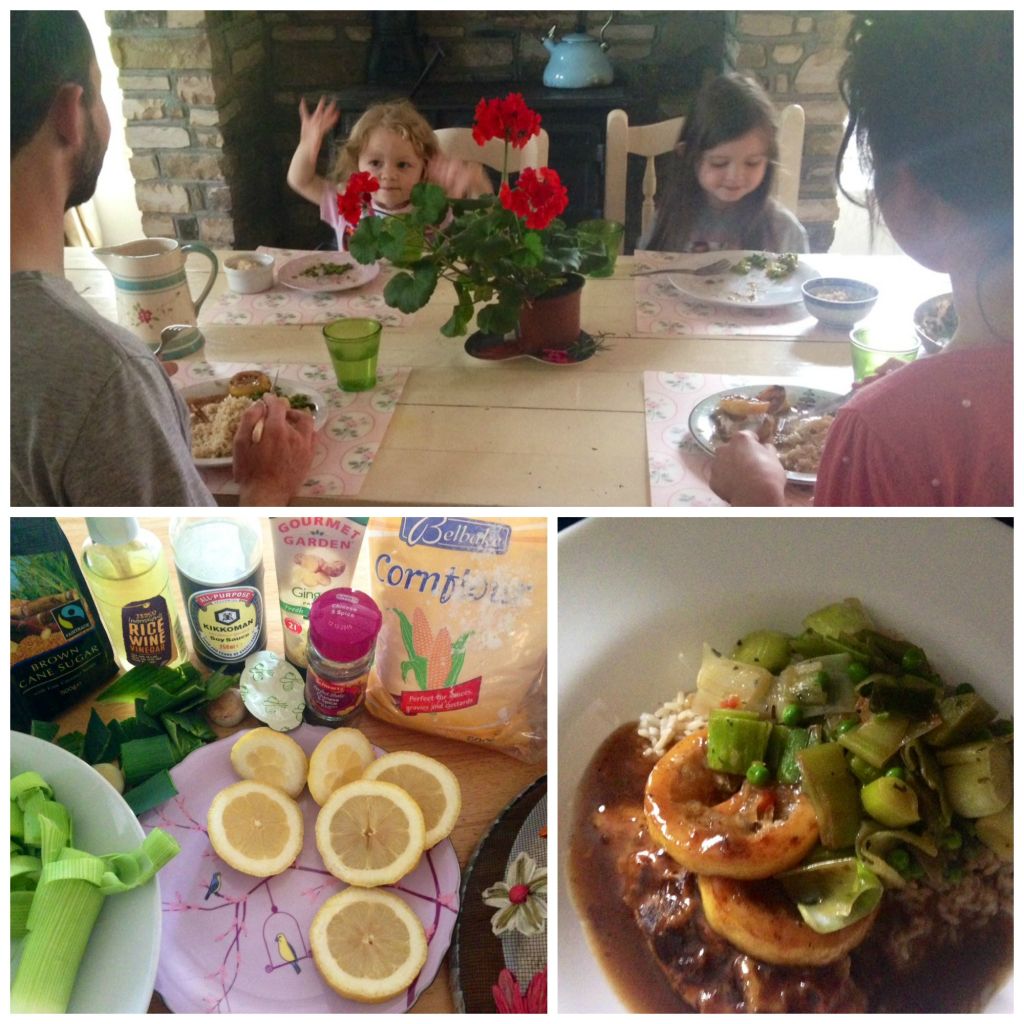 Home Made Green Pesto 
Simple to make, we've had enough basil this year to make it a regular feature all summer. If you don't grow your own you can buy fresh basil just to give it a try. You'll be amazed that pesto can taste so good.
Pasta and pesto goes from a most boring store cupboard staple to divine dinner treat that will have you licking the plate, don't say you weren't warned!
You will need:
½ clove garlic, chopped

sea salt

freshly ground black pepper

3 good handfuls fresh basil, leaves picked and chopped

1 handful pine nuts or walnuts, very lightly toasted on a dry pan (I prefer the pine nut flavour)

1 good handful Parmesan cheese, freshly grated

extra virgin olive oil

1 small squeeze lemon juice, optional
Mash the garlic with a little pinch of salt and the basil leaves in a pestle and mortar, or in a food processor. Add the pine nuts and pound again. Turn out into a bowl and add half the parmesan. Stir gently and add olive oil – you need just enough to bind everything.

Season to taste, then add most of the remaining cheese. Pour in some more oil and taste again. Keep adding a bit more cheese or oil until you are happy with the taste and consistency. You may like to add a squeeze of lemon juice at the end to give it a little tang, but it's not essential.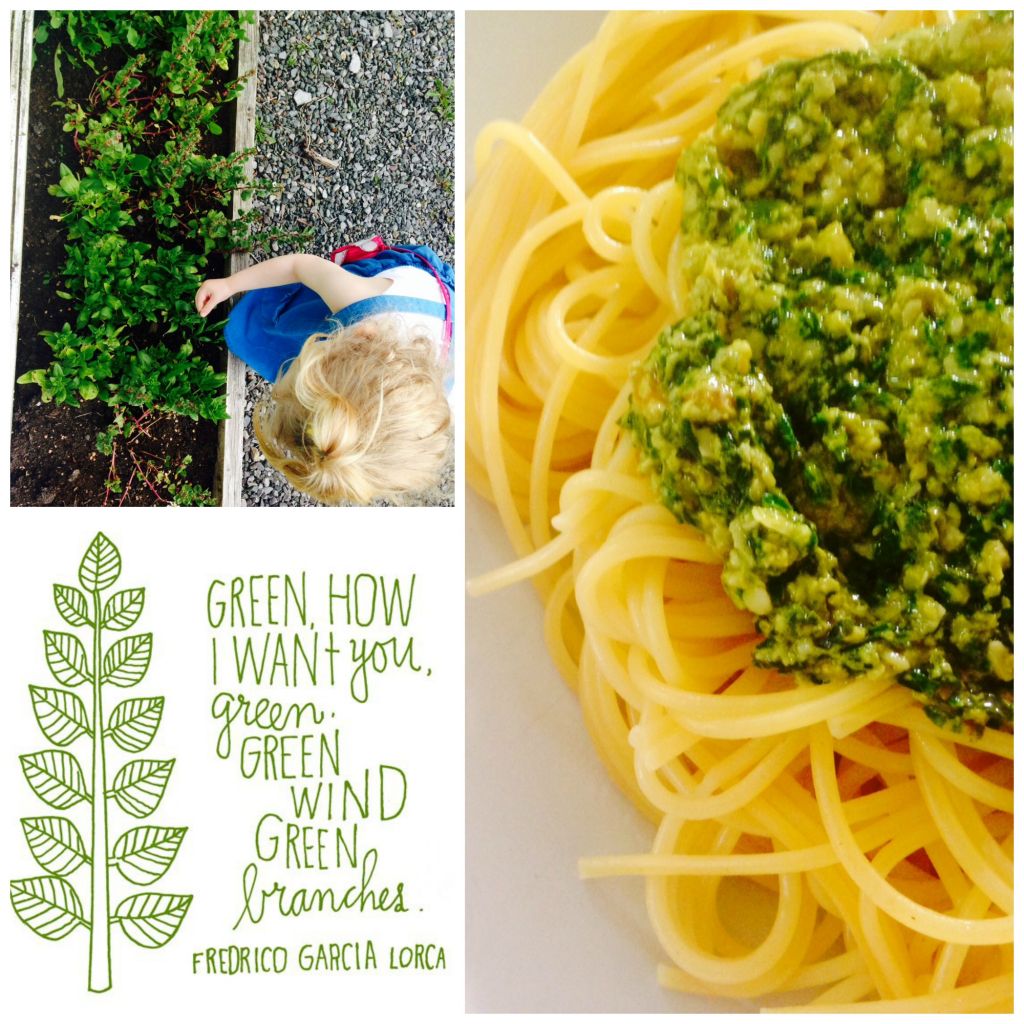 Speedy Chilli Sausage Pasta
You will need:
High pork content sausages

6 tbsp oil

1 onion

Any of broccoli, leeks, courgette or a mix

3 garlic cloves finely sliced

1 tsp dried chilli flakes

250ml white wine

salt and pepper

Pasta

Parmesan to serve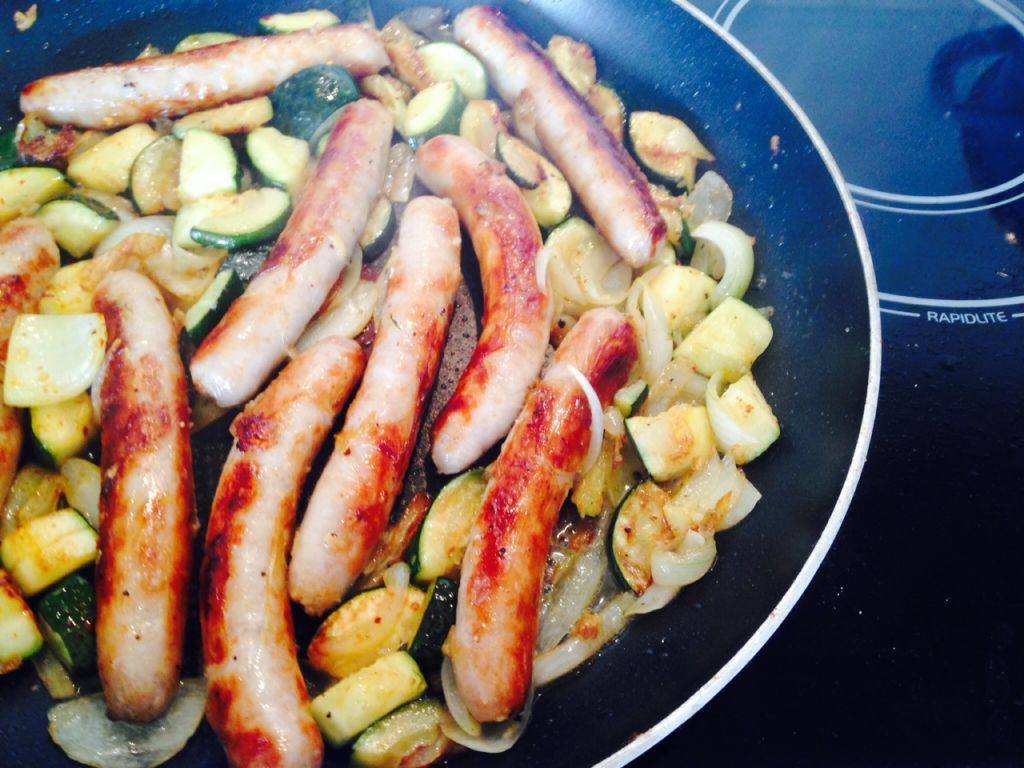 Method
Heat the oil, brown the sausages then scoop them out and set aside.

Add the onion and other veg and cook until golden but not brown, add the sliced garlic and chilli flakes and cook about a minute before returning the sausages to the pan and put your pasta on to boil.

Add the wine to the sausage mix, season and bring to the boil, turn the heat down, cover and simmer until the pasta is ready, the sausages cooked and the vegetables tender.

Serve over the pasta with parmesan cheese grated on top.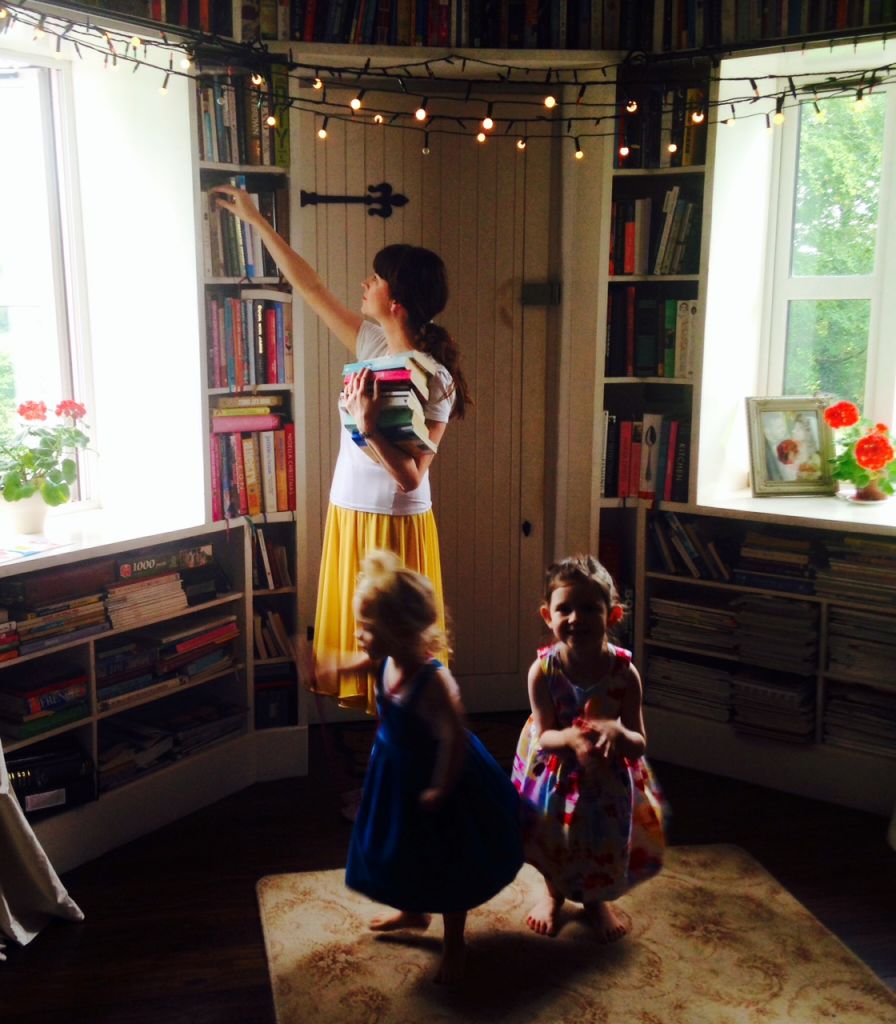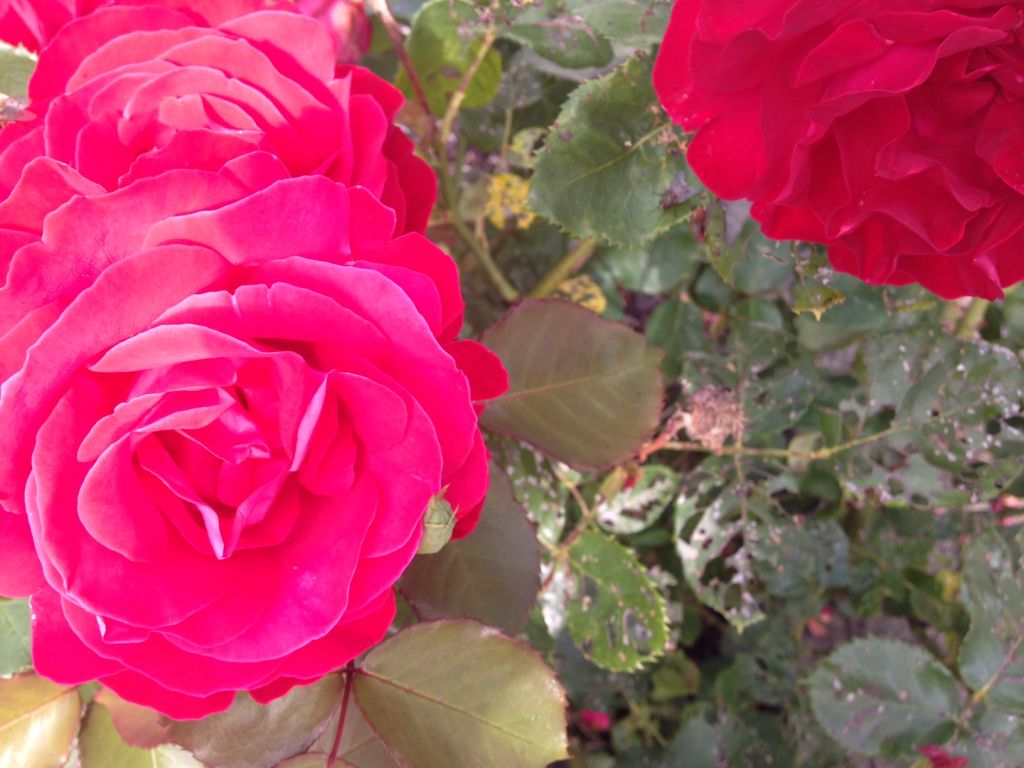 Easy Oven Baked Risotto
Risotto is probably my favourite rice dish but I nearly always make this easy oven baked version. 
You will need:
1 packet of bacon lardons or chopped bacon, chicken or prawns (optional)

1 onion chopped

1 chopped leek or fennel (optional)

A packet of cherry tomatoes halved (optional)

300g/10oz risotto rice

Half a glass of white wine (optional but recommended)

700ml of stock

Grated parmesan 
Method
Heat the oven to 200 c/fan

Fry the bacon if using until golden and crisp. Stir in the onion, butter and any other veg and cook until soft.

Tip in the rice and mix well until coated.

Pour over the wine, if using, and cook for 2 minutes until absorbed.

Add the cherry tomatoes and hot stock, stir and transfer to the oven (tightly covered)

Check after 20 minutes to see if it's cooked or still hard and in need of a little more stock, re-stir and return to the oven until softened.

When it's ready stir through the parmesan and serve.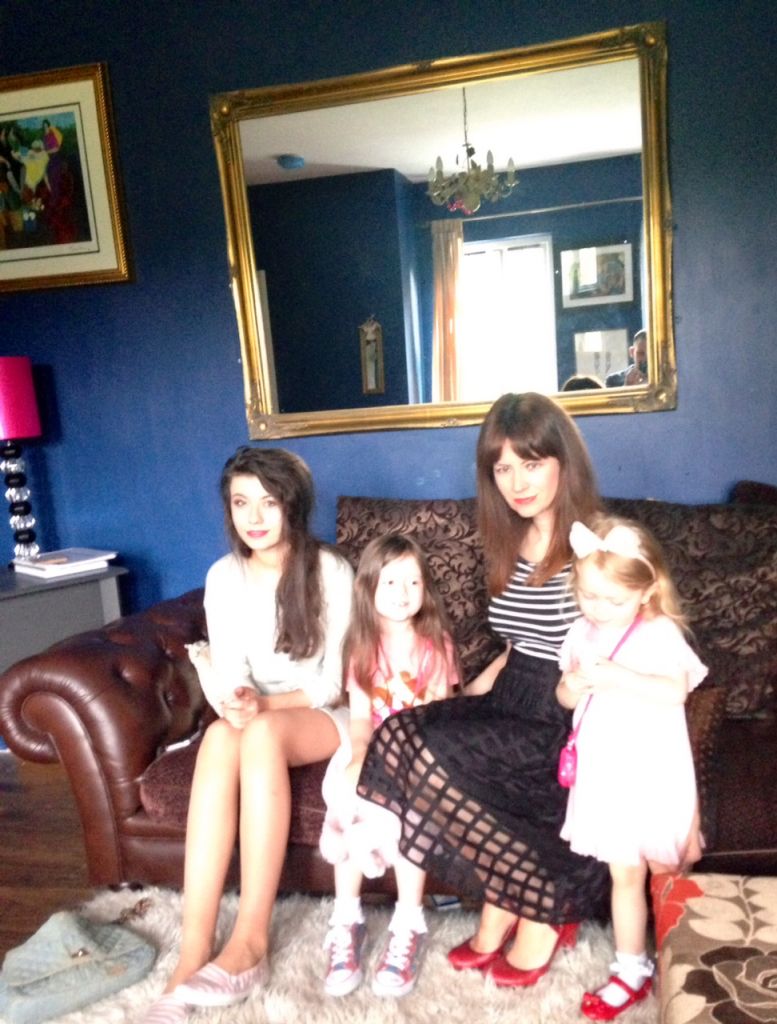 A Fabulous Fish Dish (pictured above)
One of absolute favourite things to make because it's so easy and satisfying to make and eat, it's delicious. Heaven in a bowl. You will feel as if you've been transported to sunnier shores.
You will need:
Fillets of fish, I use sustainable cod or wild Alaskan salmon but you could use any fish.
For the broth:
1 tin of tomatoes

Fresh red chilli, de-seeded and chopped or chilli flakes, how much or how little depends on your own taste.

3 garlic cloves finely sliced

200 ml white wine

200 ml fish stock or veg stock if that's all you have or water

100 ml extra virgin olive oil

1 Chopped Savoy Cabbage, Fennel bulb, or bunch of Asparagus

A tbsp of oregano and parsley
Method
Put all the broth ingredients except the herbs and veg in one large saucepan. Bring to the boil then turn down to a simmer and cook for 15 minutes.

Add the fish, vegetables, and herbs, cover and simmer for another 15 minutes before serving.
And that concludes the dinners section of this post. Complement and extend this menu with my easy pasta sauce click HERE
A Note on Breakfast One thing I love to make big batches of is egg muffins, they're easy, versatile, filling and healthy. They're also great straight from the fridge. Get the recipe HERE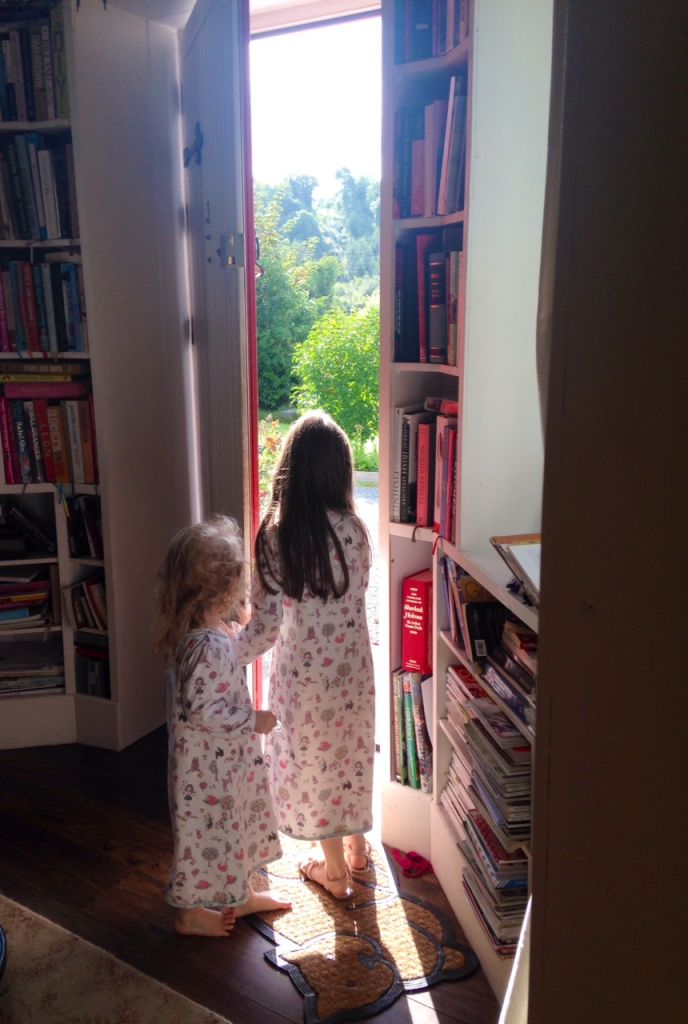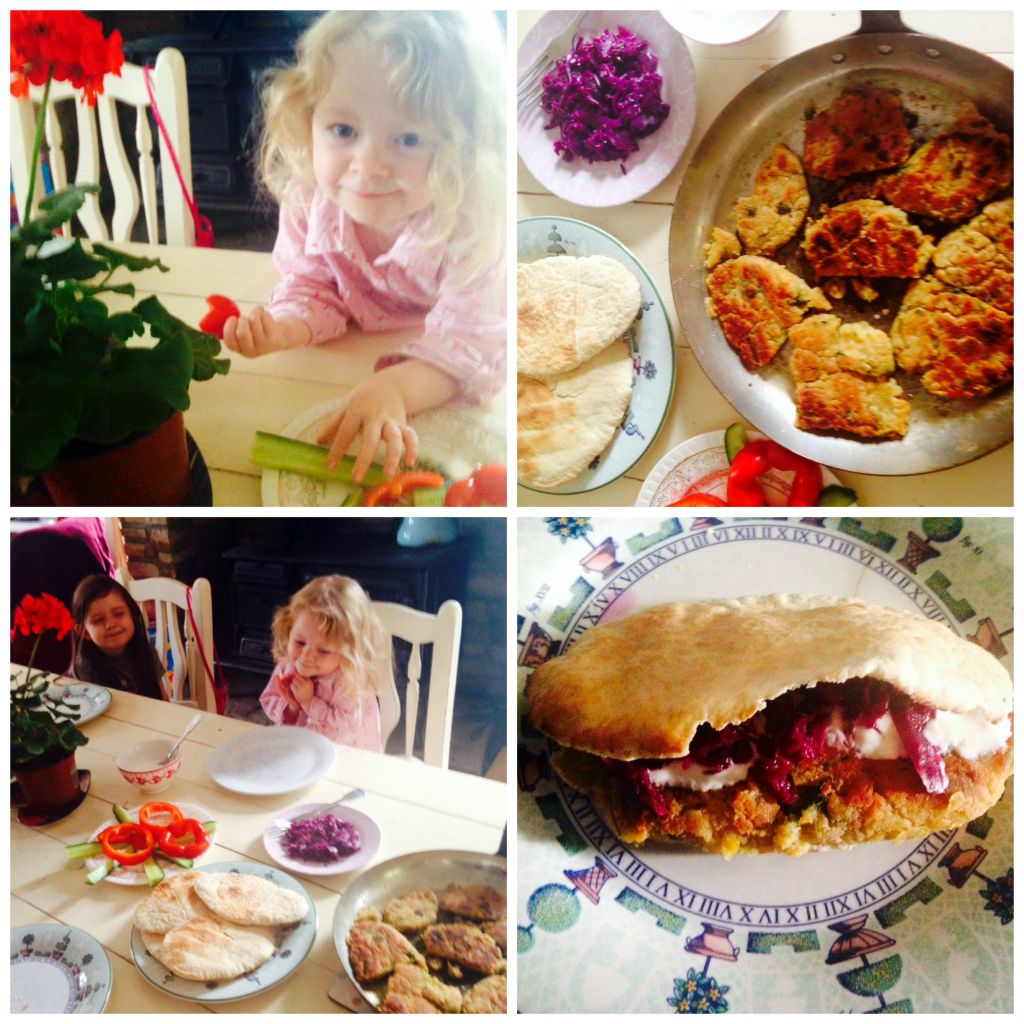 LUNCH…
Red Lentil Fritters (pictured above)
Pre-cook about 300g of lentils according to packet instructions or use tinned if you wish, it's easy either way.

A  small handful of chopped coriander or a tsp of dried

A small handful of fresh parsley chopped or a tsp of dried

1 crushed clove of garlic

1/2 teaspoon ground cumin

1/2 cup bread crumbs or flour

salt and pepper

shredded red cabbage

2 tablespoons lemon juice

3 tablespoons olive oil

1/2 cup greek yoghurt

4 pocketless pitas, warmed (optional)
Method
Cook the lentils

Mix the cooked lentils with the coriander, parsley, garlic, and cumin. Mix in the bread crumbs or flour, salt and pepper. Roll and flatten into patties with your hands and dust in more flour if needed.

In a large bowl, using a wooden spoon, lightly mash the cabbage with the lemon juice, 1 tablespoon of the oil, and salt and pepper; set aside. 

Fry the patties until browned, 3 to 4 minutes per side or more depending how crunchy you like them.

Top each pitta bread with the patties, cabbage mixture, greek yoghurt, and a sprinkling of coriander.
(On this occasion I didn't have fresh red cabbage so I used a jarred one I had in my store cupboard)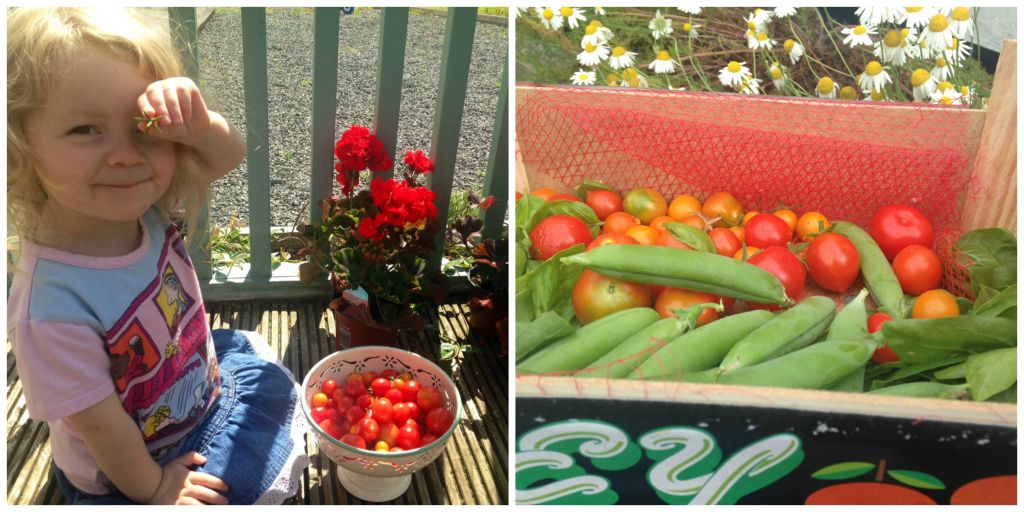 Egg Fried Rice (Sorry no Photo!)
Very easy and healthy. You will need…

Cold cooked or leftover rice. CAUTION: Rice is high risk for food poisoning so as soon as it's cooked you need to cool it down fast by running cold water on it.

Eggs, beaten with salt and pepper

Ginger, garlic and chilli paste (I always keep these in the fridge especially the ginger one) OR fresh ginger, garlic and chilli, chopped.

Spring onions and/or asparagus 
Method
Fry the spices, and asparagus if using, in rapeseed oil until fragrant but not browned.

Add the cooked rice, and veg, and stir to combine and until the rice is good and hot.

Make a well in the middle and pour in the seasoned beaten eggs

Let sit a moment and then get stirring until everything is well combined and serve.
Note: For best results don't overcrowd the pan 🙂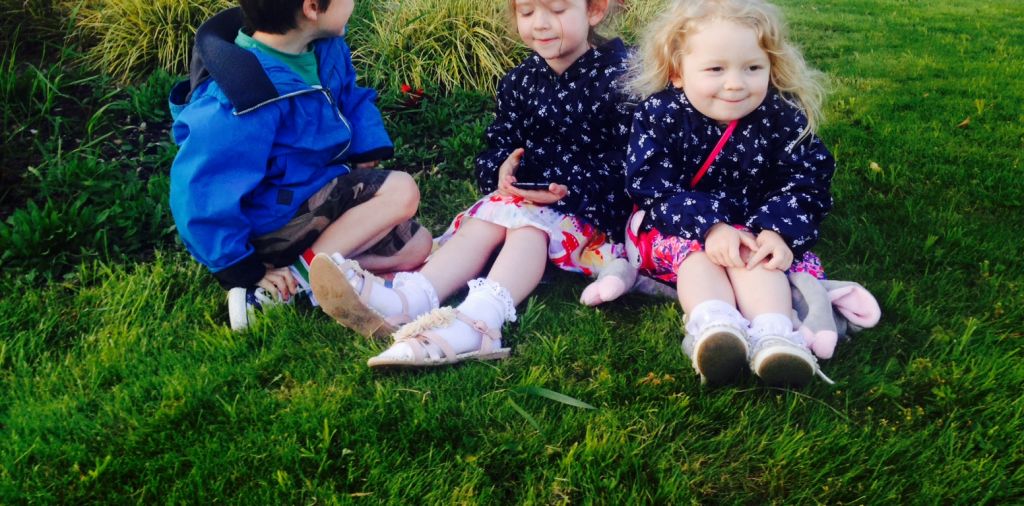 We've a glut of tomatoes, peas, herbs and salad leaves so salads are an every day feature. I make loose versions of Caprese, pictured above, almost daily. That is some mix of tomatoes, mozzarella cheese, salad, herb leaves and even our own peas. Drizzle with extra virgin olive oil and balsamic vinegar and sprinkle with salt. I go out and pick these things in our garden every day and it never ceases to amaze me, the joy of our own food.
A store cupboard salad I like to make is this Mixed Bean Salad, it couldn't be simpler, just throw some tinned beans and pulses together with chopped celery and loads of fresh chopped coriander if you have it, otherwise use coriander leaf. For the dressing just stir in a few tbsp's of tomato chutney, a little sea salt and a drizzling of extra virgin olive oil plus a splash of red wine vinegar and chill before eating if possible.
Also pictured below is Sadhbh holding a packet of organic baby rice cakes. I don't know what we'd do without these for snacks between meals!
And that I believe is that! Phew! I'm exhausted now. I hope you found something here you like or food for thought at least!
I love reading your comments so please let me know your thoughts and ideas on the subject. I could have gone more frugal but I like to go the extra mile in everything. Having said that I might try an uber frugal menu next time, or a college one perhaps, for the time that's in it.
Click HERE to follow me on Facebook if you'd like to. Chat to you soon…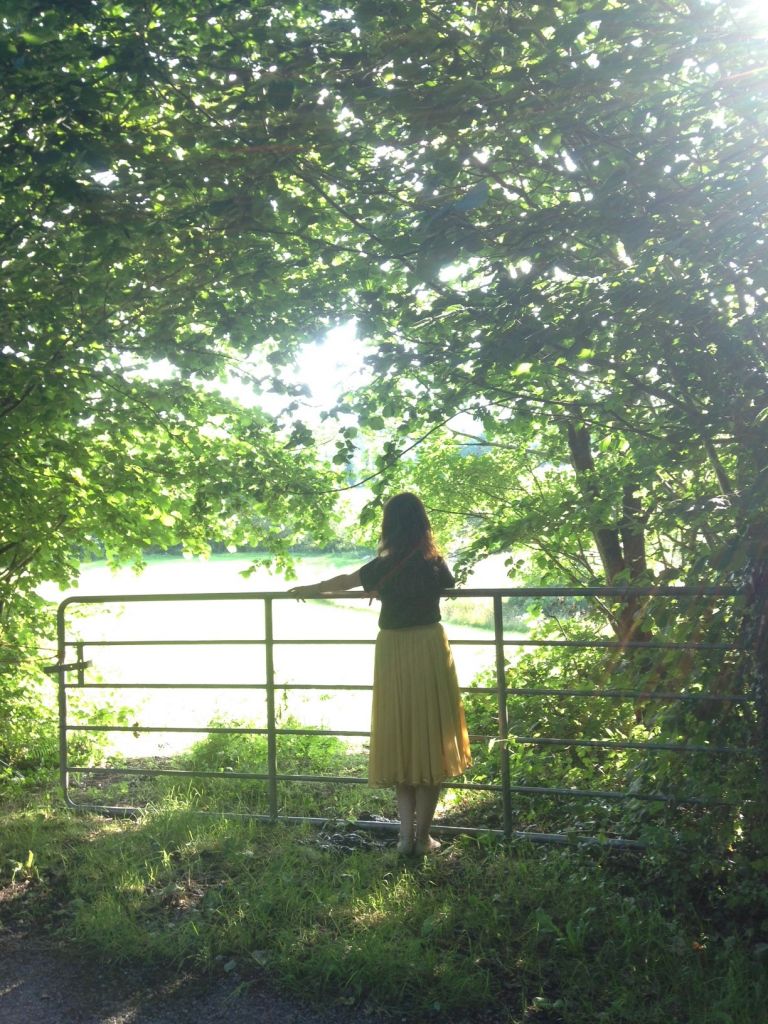 ---
---