Feed Four for One Week for €45.40
Hello everyone, I thought I'd share my grocery shop and rough idea of what I'm cooking this week. There's not much new yet so think of it more as just a sample of eating well on a budget. I did all my shopping in Lidl, Carrick on Shannon and bought anything organic they had. I haven't listed every meal, breakfast is usually porridge or toast, with or without eggs.
I forgot for a moment my eldest girl is in college and we are now 'four' most of the time!
So here's what I bought…
Organic potatoes 1.99
Organic carrots 1.29
Organic bananas 1.59
Organic apples 2.99
Asparagus (2 bunches) 2.58
Fennel (x2) 2.00
Mushrooms 1.19
Plums .99
Wild Salmon Fillets (sustainable/frozen/4 fillets) 5.38
Confit Duck Legs (4 legs) 8.00
Large Prawns (frozen bag/sustainable) 3.99
Steam bags of mixed frozen veg 1.65
Parma Ham 1.89
Pasta (2 bags) .98
Organic Spaghetti .89
Pesto .95
Black Olives (2 jars) 1.38
Butter 2.69
Milk (4 litres) 2.98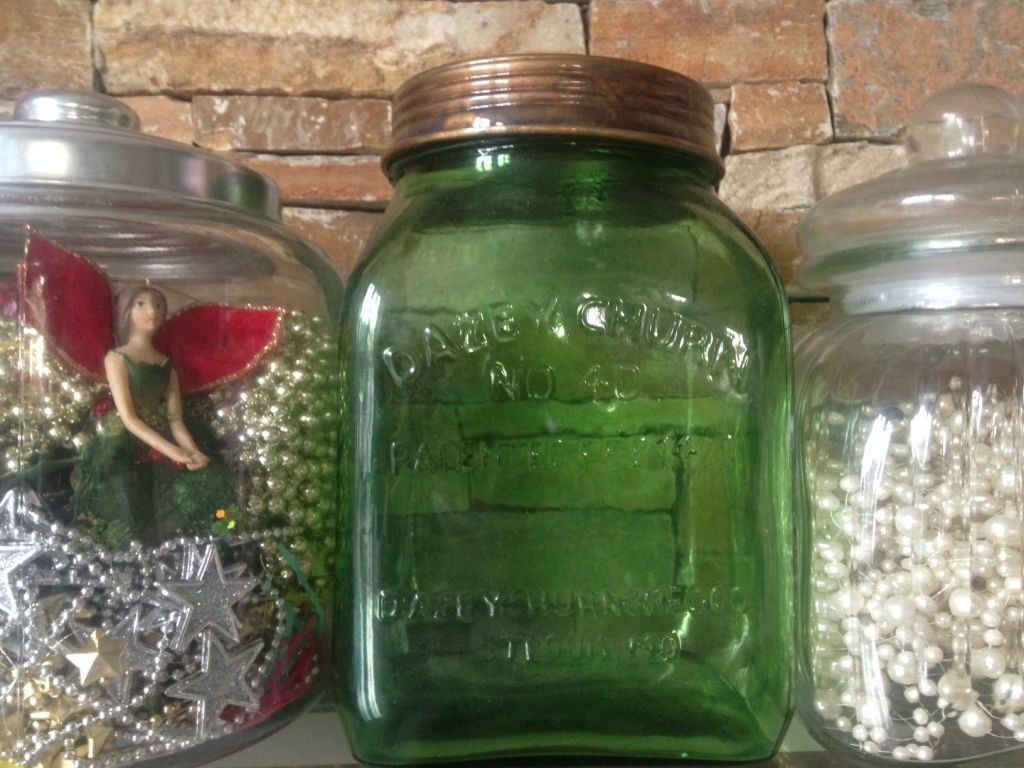 Total Spend: €45.40
Leftover from last weeks shop…
2 Duck Breasts (frozen)

Sweet Potatoes (they have a long shelf life)

Garlic

A few Tomatoes

1 Courgette

Eggs

1 Feta Cheese

Parmesan Cheese
Plus My Usual Store Cupboard 
Sunday
Organic eggs poached with homemade soda bread and real butter
Note: I used to buy free range eggs until I learned they are still in cages and only get out for a short time each day. They shouldn't be allowed to call these eggs 'free range' but they do. Well now I only buy organic free range eggs from hens who roam free.
You may remember from previous posts I had a fear of the food processor? It's a fear of anything technical really. Well I finally conquered it (yay!) which means break making couldn't be easier. The downside… I can't stop eating it.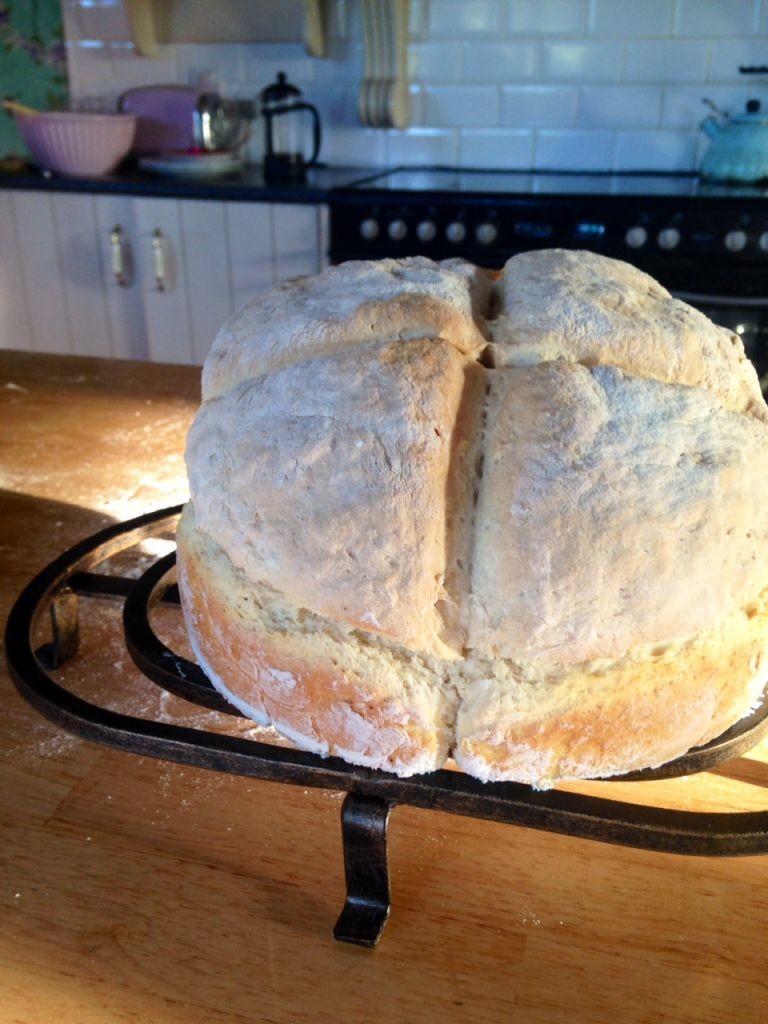 Oven Roast Duck Breasts with Home Made Plum Sauce and Roast Potatoes & Courgette.
They don't always have duck in Lidl so when they do I tend to stock up a little which explains why this post is duck heavy!
Easy Plum Sauce: Halve and stone the plums and cook gently in a saucepan with the juice of an orange or lemon, a little water, some brown sugar and a stick of dash of cinnamon until the plums, stirring occasionally until the plums have broken down.
Roast Potatoes with Courgette: I've shared this before but it's so good it deserves another mention. Par boil the potatoes until they begin to soften then transfer to an oven dish, grate in one large courgette, add salt. pepper and oil and then roast for 20 mins to half an hour, stirring half way through, until the edges start to crisp. The amazing thing about this dish is how creamy it is, courtesy of the grated courgette.
Leftover Delights
I always make a large batch of potato and courgette so as to have plenty of leftovers for a Frittata or Potato Cakes the following day.
For the Frittata put the leftovers, along with any other leftover veg in an oven dish, flatten a bit and add some beaten egg, enough to almost cover, season and bake for about half an hour.
For the Potato Cakes simply add a little milk, an egg, some snipped chives would be great if you have them, season and shape into balls, flatten and fry. These are gorgeous hot or cold for breakfast or lunch.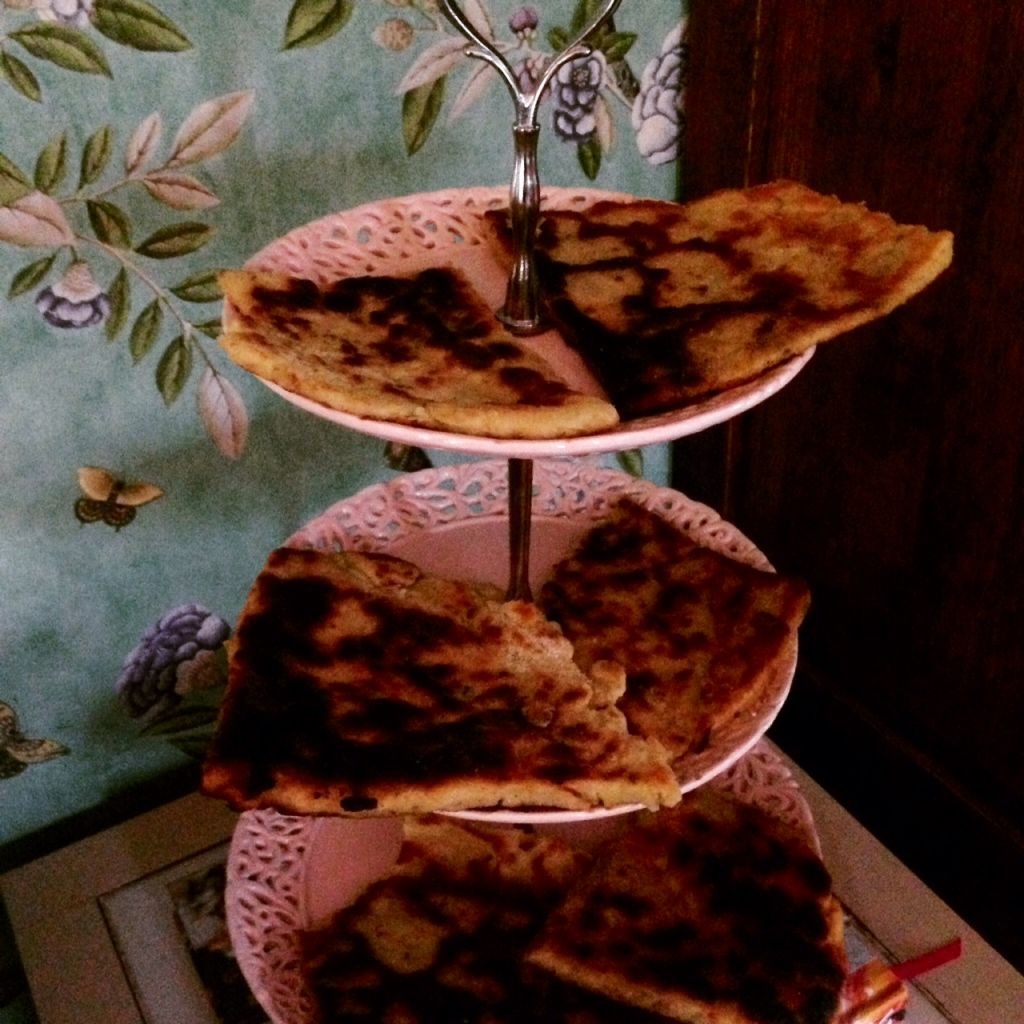 Monday
Lunch
I will probably have a Caprese Salad, tomatoes and mozzarella with balsamic vinegar, extra virgin olive oil as I need to use up the tomatoes. I'll have some of my bread with that too… I might toast the bread/tomato/cheese either, mmmmm, can't wait.
The girls will have pasta with olives, peas, sweetcorn kernels and grated cheese. Saoirse is always starved after school so they usually have dinner then, something like this with perhaps sustainable fish fingers or organic sausage and eat lighter with us when Adrian gets home in the evening.
Dinner
Asparagus & Parma Ham Bundles Roasted with Butter Plus Leftover Potato & Courgette from Last Night.
A virtually no cook dinner this evening. I just roll the asparagus in parma ham, line up the bundles in a oven proof dish, dot liberally with butter and roast, about 15 minutes I think. Not sure what I'll do with last nights left over potato and courgette yet but it's going to get dribbled in that salty hot butter sauce from the asparagus/ham bundles whatever it is.
Along with this the girls will have a salad of chopped organic apple and carrot. They much prefer raw veg to cooked and as their appetites are not as good as they used to be I try to give them something like this everyday. That way I know they're getting something good if not a lot overall.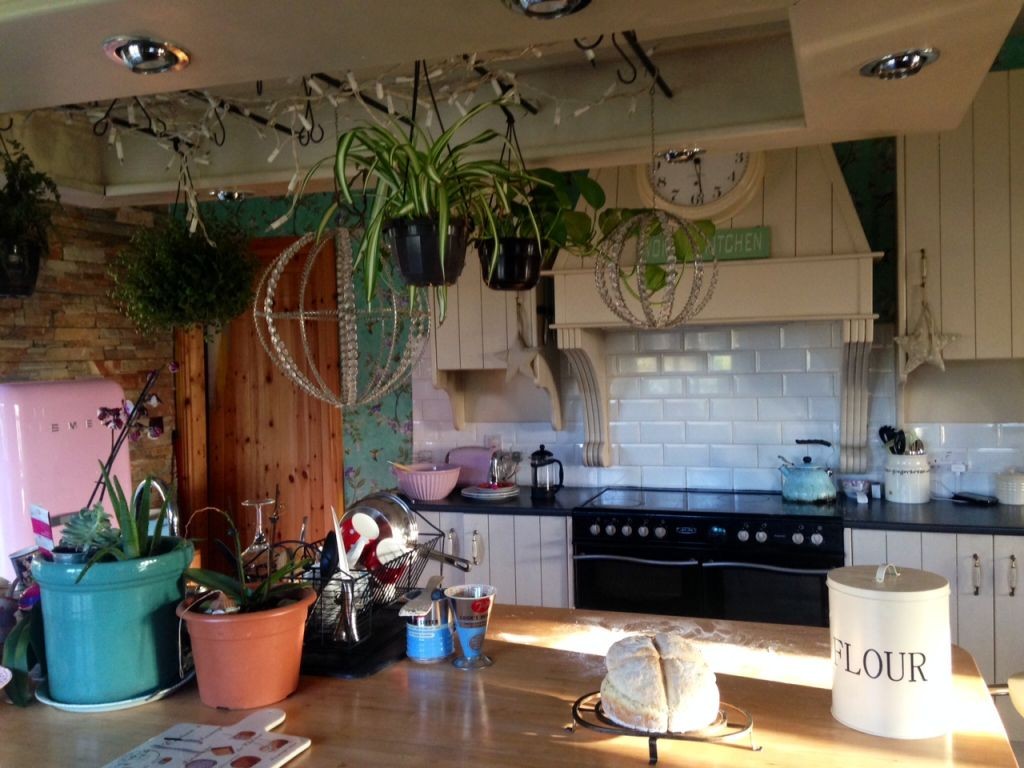 Tuesday
Roast Mushrooms with Homemade Pesto & Olive Soda Bread
For the bread I sift 600g of flour with 1 tsp soda and 1 tsp of salt. In a jug combine 3 tbsp of pesto and 300 ml of buttermilk. Stir or if using a processor add into the flour with 85 g of chopped olives until you have a soft dough.
Add more liquid if needed. Shape the dough and place on a baking sheet. Flatten slightly and cut a deep cross in the top with a knife. Brush with milk and bake for 35/40 minutes until golden.
It should sound hollow when tapped on the bottom.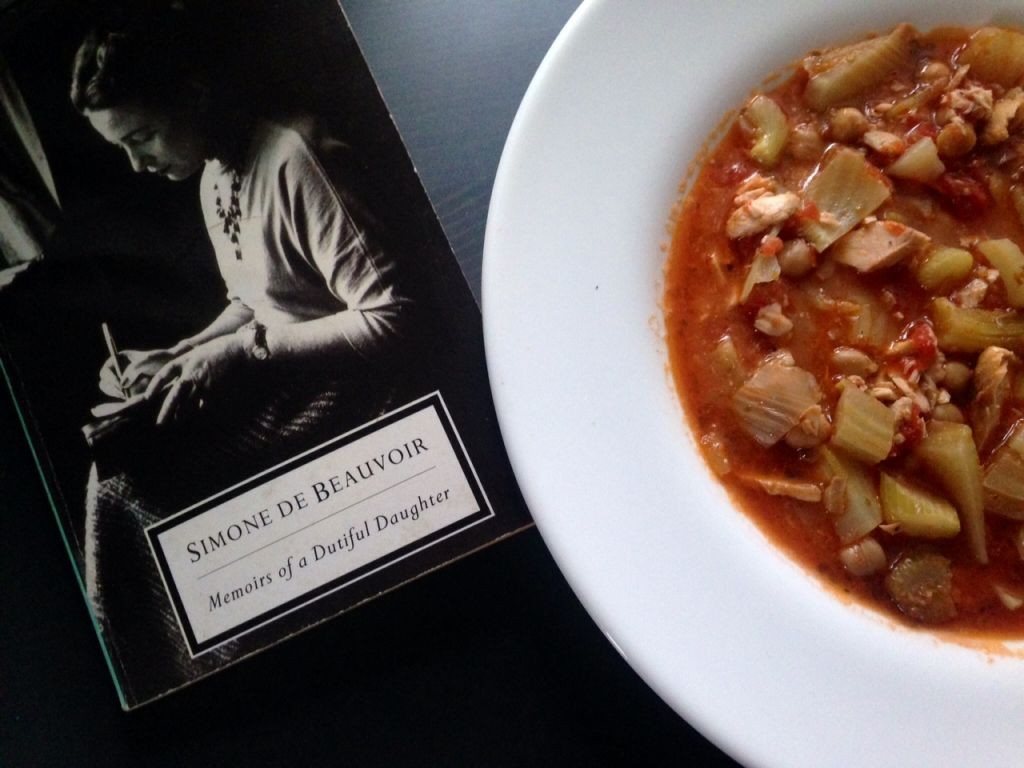 Mediterranean Fish Stew with Fennel
Method: Fennel is my absolute favourite vegetable. For this super easy healthy dish I fry it gently to soften then add, in no particular order, 275 ml of stock, 200 ml white wine, 50ml of extra virgin olive oil, a tin of tomatoes and a good sprinkling of oregano.
Cook this mixture for 15 minutes before adding wild salmon or other sustainable fresh or frozen fish fillets. Cook for another 15 minutes and serve. I usually make enough so I can leftovers for lunch the next day 🙂
TIP: I always plan to have used all my fresh veg by Wednesday at the at the latest so it's at it's best and save frozen/store cupboard supplies for later in the week.
Wednesday
Leftover Fish Stew with Pesto Bread for me for lunch and…
Banana Pancakes for the girls…
I much prefer these pancakes to the regular kind, they're easier and I think, tastier. I mix 2-3 mashed bananas with 2 beaten eggs. You could cook it now but it's a bit messy so I sift and stir in about half to a cup of flour and that's it. I tend to vary the ingredients according to what I have. Yes I know, I'm not very exact.
 Confit Duck Leg (Ready to Bake from Lidl) with an Easy Oven Baked Risotto
The risotto is a doddle. Fry some onion in oil and butter until soft, you could add bacon and or mushrooms too if you like/have them. Add about 300g risotto rice and mix well. Add half a glass of white wine and cook for a few minutes to absorb then add 700ml of stock, stir, cover and bake for about 20 minutes, until cooked. To serve stir in a generous handful of parmesan cheese 🙂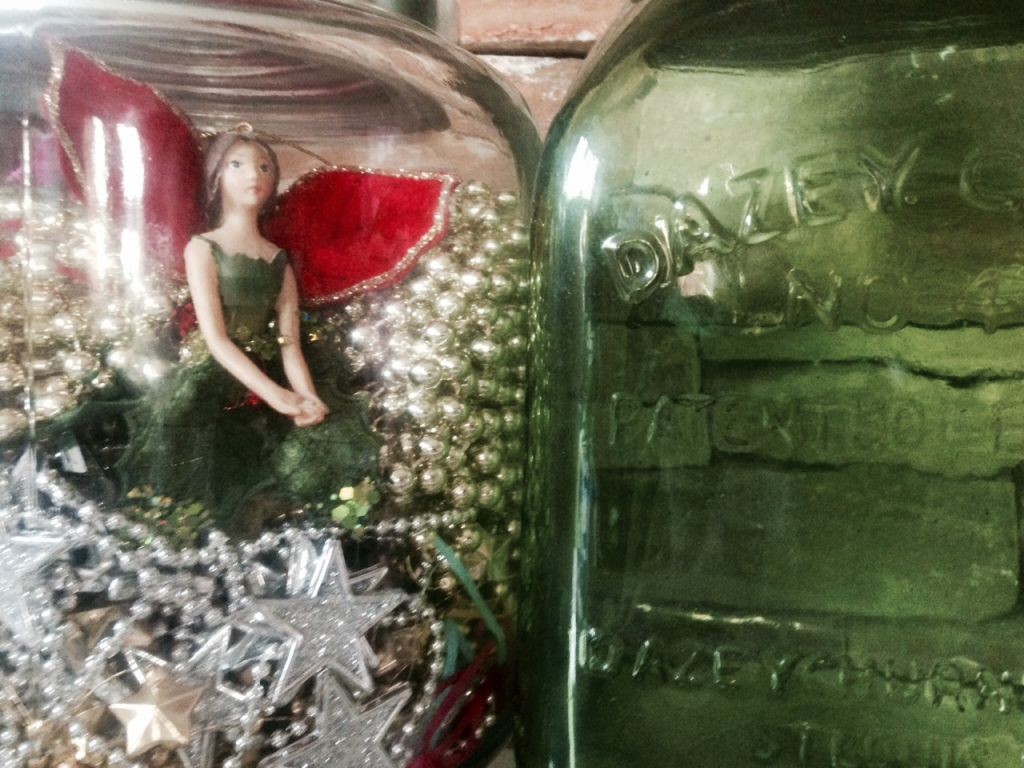 Thursday
Lunch- I don't know yet, the bananas will be fading so I may make the banana pancakes again for the three of us, we'll see.
Dinner could be…
Sweet Potatoes with Feta Cheese, Olives, Cumin & Chilli
Method: Wash and dry each potato then stab all over with a sharp knife and roast in the microwave, about ten minutes per potato depending on the size – pierce to check.
When it's ready split it open, cut a criss cross pattern into the flesh then sprinkle with cumin and chilli flakes, feta cheese cubes and sliced olives before drizzling with extra virgin olive oil.
OR…I could make a sweet potato curry as I have coconut milk and plenty of spices in my storecupboard.
Friday
Lunch – I don't know yet! I could treat myself and have a confit duck leg, they bake straight from frozen so very handy. To serve with this I would roast a drained tin of chickpeas with oil, turmeric, cumin, salt and pepper which is delicious, healthy and also lovely with fish.
Dinner could be…
Garlic & Chilli Prawns with Spaghetti
Shared before, the girls LOVE it, we all do. To defrost prawns in a hurry just leave them sitting in a bowl of water for about 15 minutes then drain and use. I'll be using pre-cooked sustainable prawns.
Put a saucepan of pasta or spaghetti on, while that's cooking put a good big splash of extra virgin olive oil in a saucepan and add a few crushed cloves of garlic and a sprinkling of chilli flakes or chopped fresh chilli to warm, keep the heat low and stir often.
Add the drained cooked prawns and stir to coat. Add about a tbsp of tomato puree and a glass of white wine. Bring to the boil quickly then take off the heat, you don't want to toughen the prawns.
If you have any greens like spinach or rocket they're lovely wilted in the prawn mix just before serving. Serve with the pasta or as a soup with bread.
So that's a rough idea, it could change of course but you get the gist. By Saturday we'll have a new bread in the oven, more eggs in the pan and you know my other staples, homemade pasta sauce, frying pan pizza, pasta bake…lots of things you can do on a budget and without killing yourself in the kitchen – I hope it gives you some inspiration. For more ideas in greater detail visit my other food posts – see the side bar, under 'Popular Posts' or listed in order in 'My Kitchen' and 'Recipes.' 
Have a great week out there 🙂
---
---