First Chapter of my Novel – Reader Feedback
As you know I'm editing my first novel at the moment, a contemporary mythic fantasy. Even though it's daunting I have to say I'm enjoying it. I've switched my head from writer, not allowed edit, to editor and of course reader.
After some time dithering over process, googling second drafts and what not, I decided against printing it out yet. I attempted to read the whole thing through without making changes, attempted. I couldn't resist making changes.
Overall I felt happy with it, wondered was I mad to feel that and then went on a slashing spree. I went back to the start.
And now…
Chapter by chapter I look for the parts that jar, overuse of the same word, the parts that don't flow, that sort of thing. I cut, re-draft, read again and repeat.
I opened a new document for scraps but so far it's empty and so far I'm only up to chapter 3 but that's more to do with time constraints than with the book or me, lets just say summer's a challenge.
I'd decided long ago to have my sister Martha read it. She is going to read the whole book along with this edit, chapter by chapter. She's read two chapters so far. It's really exciting for me to be able to share the vision of the story with her.
I also asked a few people to read just the first chapter and that's been a really positive experience. None of the readers knew who else was reading so it was interesting and exciting to see consistent feedback from serious readers with a broad ranging taste in books.
I'm blogging the whole experience as it unfolds so if you want to look back on the story so far or keep up with developments you can find all related posts together in one place. Just look to your right for the image titled 'The End' under the heading 'I Wrote a Novel' and click to be whisked over there.
(Reader feedback below)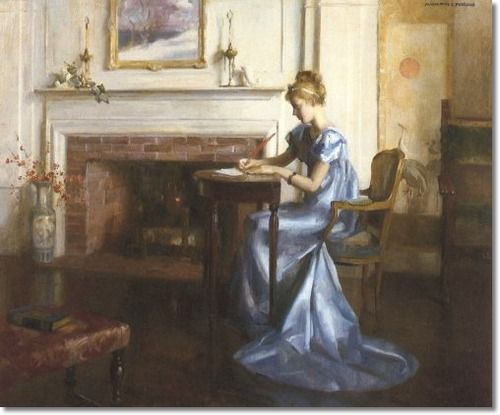 'Really well written, really draws you in. Left me wanting to know what happens next! Even though it's not the genre of book I would normally read it has me hooked so that's a pretty good sign!' Caoilfhionn Ni Dhonnabhain
'Wow jane this is really impressive, I love it. It's very intriguing, atmospheric, mysterious. I want to know this back story of Caer's ? I want to know what the quest is. It has a very deep sense of foreboding, that very dark events are unfurling. Anyway it's amazing. When will you be sending chapter 2??!!' Clare McGovern
'I LOVE the atmosphere, it is exactly the kind of book I would want to read and not put down and the snippets of the characters are really interesting and vivid.' Laura Gilheaney
'Well all I can say is WOW!! Importantly I was hooked and intrigued from the first line. It's a beautifully descriptive chapter. Your writing is gentle, whimsical and really enjoyable. I was thinking here's a book I could lose myself in. Best of all was that feeling of definitely wanting to turn the page to chapter two! Hint! Hint!' Kerry McClernon
'Wow!!! From the opening lines the pace is fantastic! It gives so much but leaves you dying for more, for those untold stories. The descriptions are short but evocative and beautiful, the landscape and character ones stick in my mind, as do the characters' mannerisms. Already I've a sense of the different personalities, have warmed to them and I'm hooked! Words I would use are intriguing, exciting, heartbreaking, chilling and wild.' Martha Gilheaney
'Ahhhh, you can't end it there!!! It's fantastic, you are immediately drawn in, and I WANT TO KNOW MORE!! Always the sign of a good story that I'm hooked immediately. Your language is beautiful and flowing, I love it. The flow, the names, the "sound" of the narrater. I am SO looking forward to part two 😉 Well done Jane, you have captured a unique essence in that chapter' EmilyRainsford Ryan
---
---