Five Star Reviews For #CailleachWitch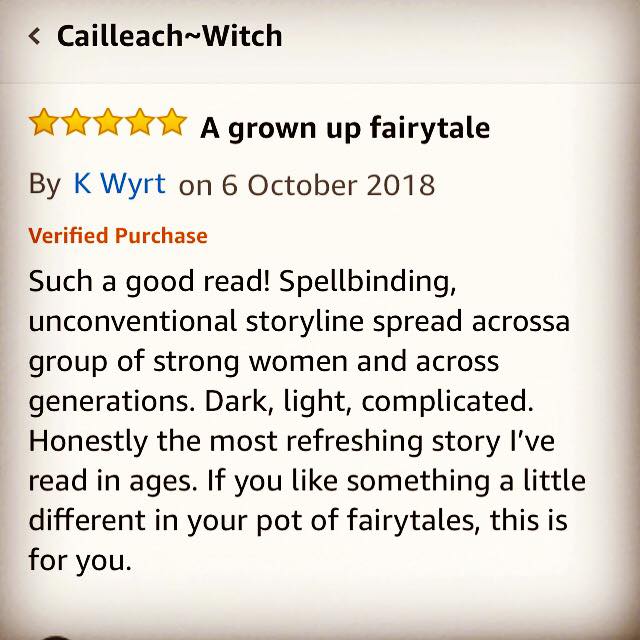 Here's a sample of current reviews for Cailleach~Witch on Amazon…
'A book that draws you in from the get go with modern day magic and a tale that shows the power that can be held in our own hands. Shows how we treat the people who dare to be different, and how sometimes the ones chained to the past can break free….if they really want to. So much musical myth, magic and mystery. A very powerful read.' – Angi
'Completely hooked!! An amazing read, enthralling and super addictive. So difficult to put it down, found myself thinking about it throughout the day when trying to get work done!
Haven't enjoyed a book this good since The Distant Hours!' – Amazon customer.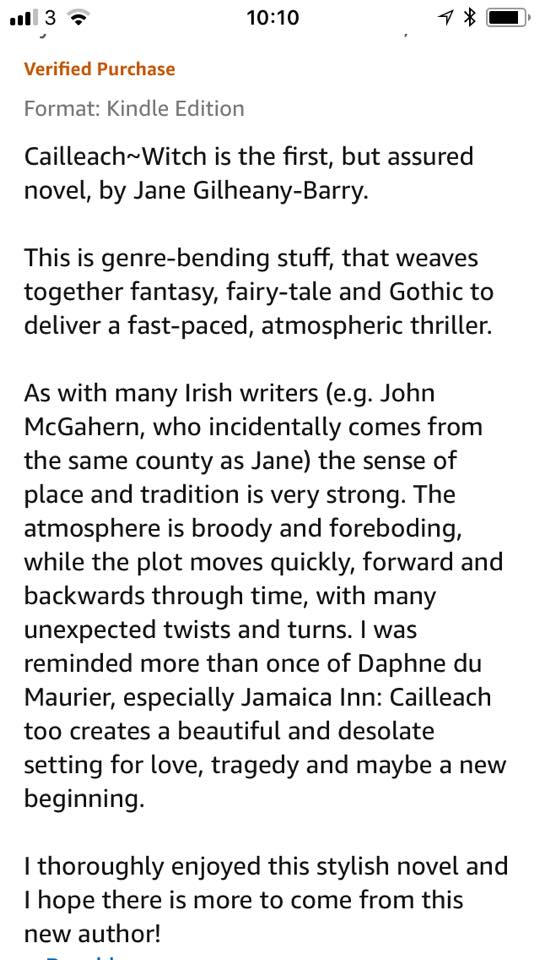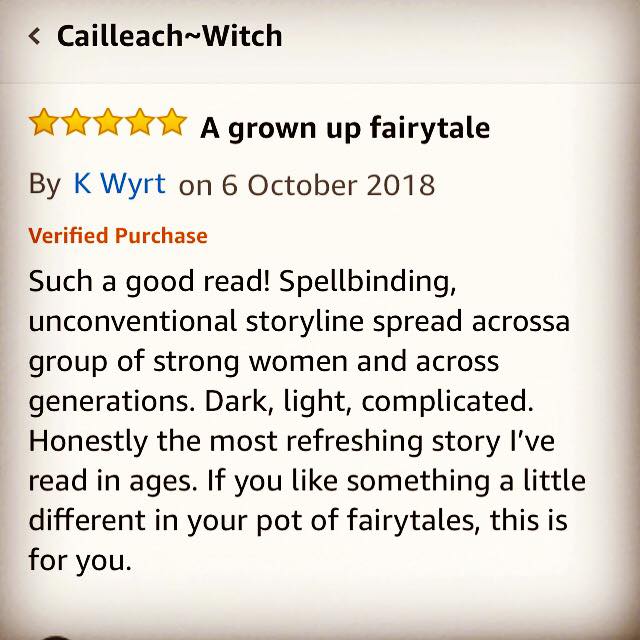 Thank you to everyone who has read and reviewed my book so far. I'm so grateful. Much love, Jane. 
?
⚡
?
Have you read it yet? If you have please consider leaving a review. Even one word will do. With enough reviews Amazon will start to show the book to a wider audience so reviews are very important. And if you haven't read it yet it's only 99p for kindle at the moment. Thank you friends.
---
---