Flapjacks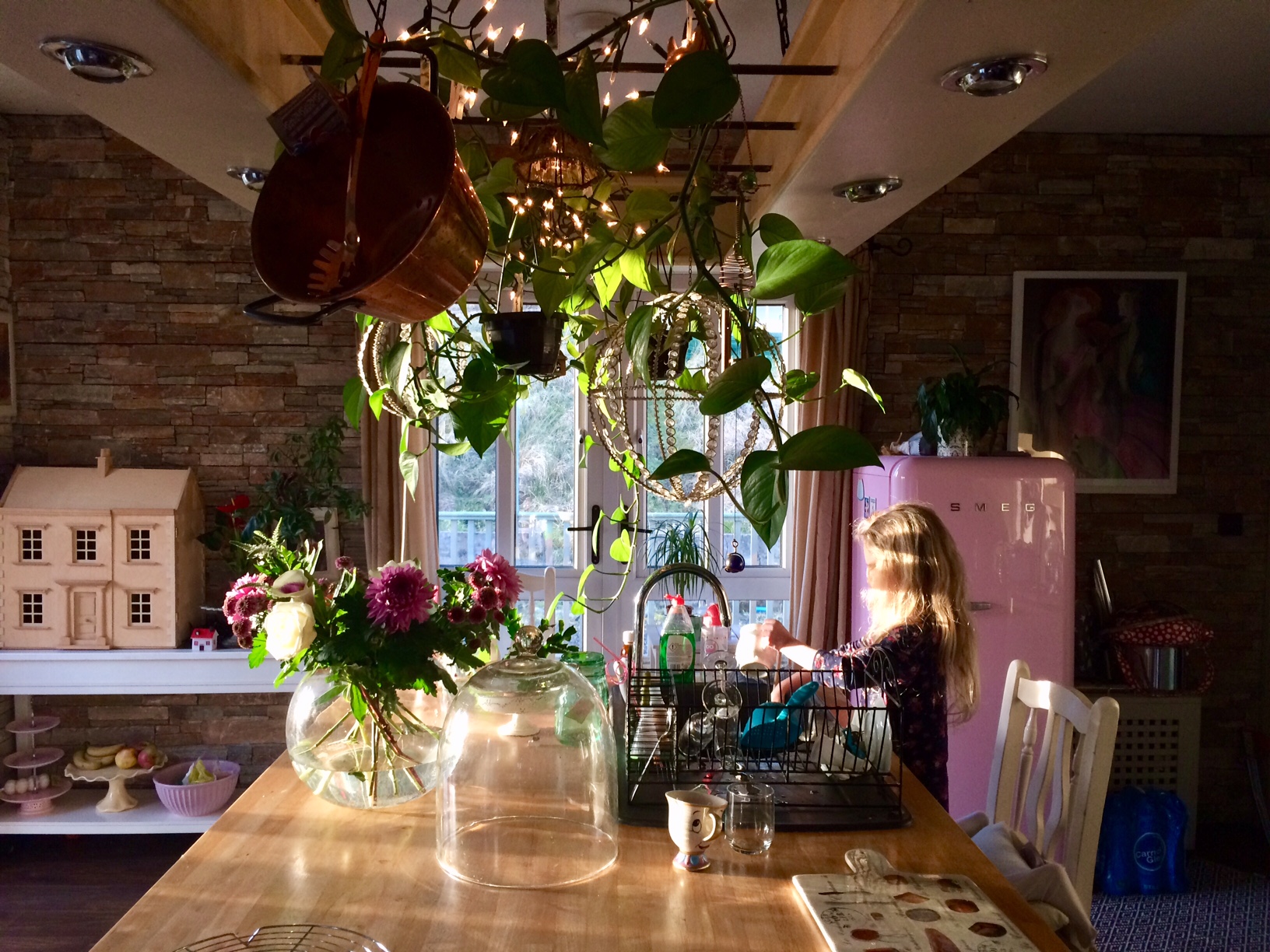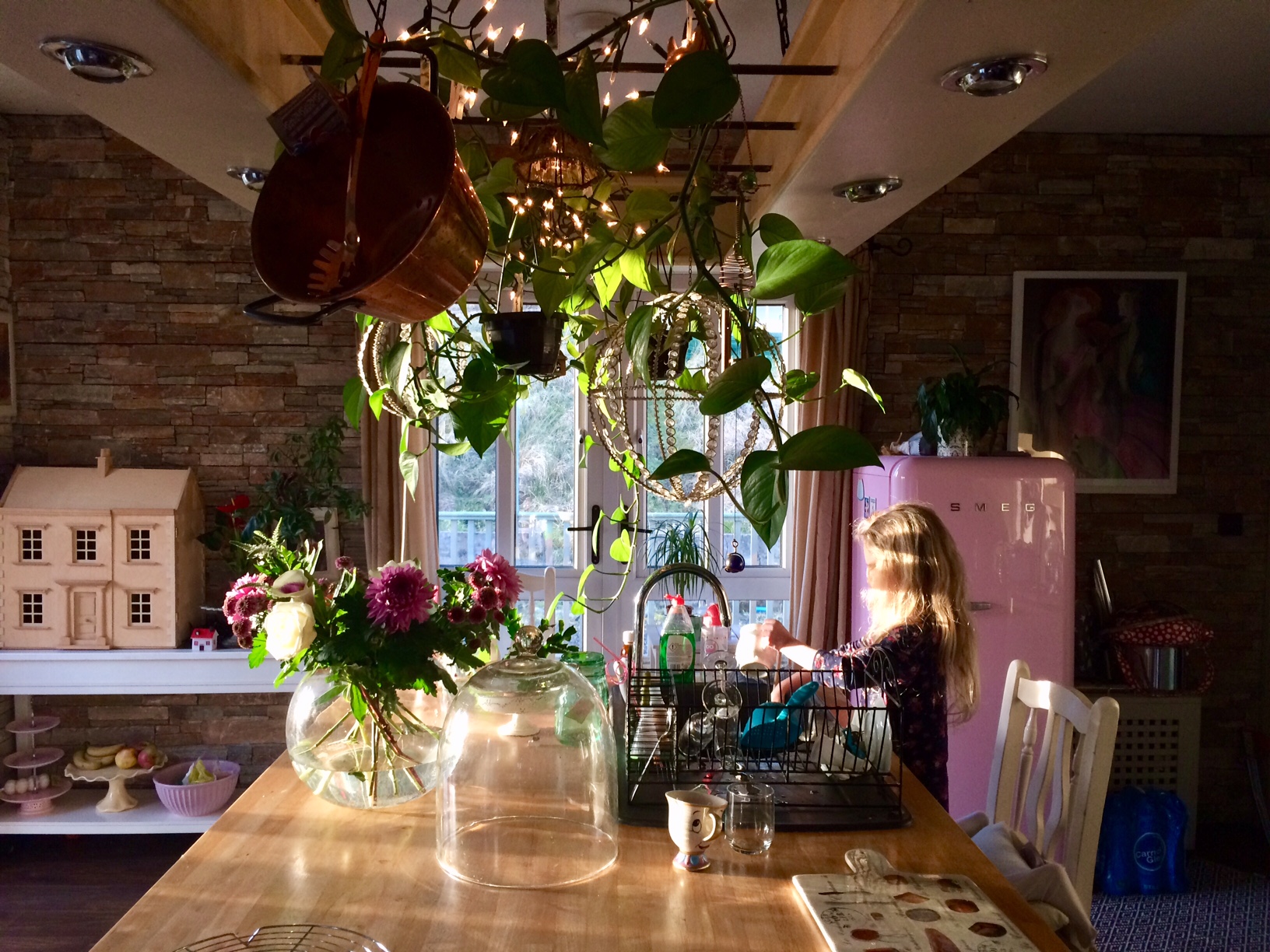 Great to see this little woman up and about after days of being terribly sick. The sun came out for five minutes between gales to celebrate, and we made flapjacks. Because they're easy and cosy, plus they smell great.
Flapjacks
175g/60z butter
175g/60z brown sugar
2 tbsps of Lyle's Golden Syrup
250g/9oz of porridge oats
1 tbsp of chia seeds (optional)
Preheat the oven to 150 c/gas mark 2. Lightly grease a small square/rectangular baking dish.
In a saucepan melt the butter, syrup, and sugar together.
Remove from the heat and stir in the oats and seeds.
Tip into the baking dish and gently press into place.
Bake for 45 minutes but check after 35 just in case they are browning too quickly.
Place the dish on a wire cooling rack and, this is the hard part, leave to cool, ten minutes before you can cut into squares in the dish, and even longer until you can eat. Unless you want to eat them with a spoon, and, why not I suppose.
A note on Lyle's Golden Syrup – It's fabulous stuff, but you might have difficulty finding it outside of Ireland or England. If that's you I'd suggest using maple syrup instead.
P.s. Even better than the syrup is the tin. They have the most gorgeous vintage design. I save mine to use as pen holders.
Fingers crossed that Saoirse and I will be as recovered as Sadhbh by tomorrow. My head is splitting right now. Such a horrible dose, seems to have gone through the school here like wildfire, catching the mammies too of course. Anyway, we're on the right side of it.
Chat soon, Jane.
---
---