Food Glorious Food!!!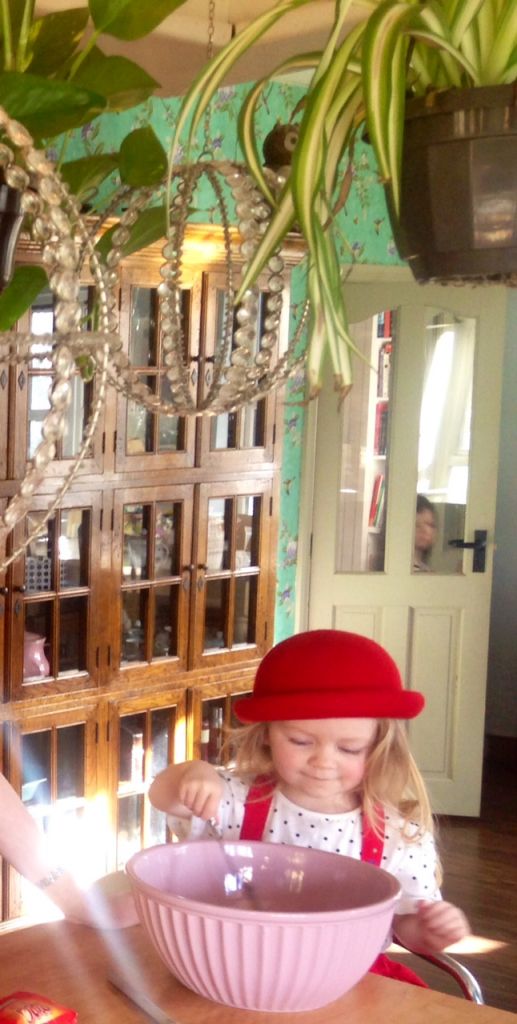 Dear friends, it's February and all is well. Thank you for all your kind words and messages re my book submission. I got Adrian to send it for me. I was anxious as a bag of cats… is that a thing? Probably not, my cat is very zen but I was climbing the walls till it was sent.
It's not thoughts of winning or losing, it's just the sheer scale of the thing, the next big step. It's not everyday life is it? It's HUGE and its NEW and, maybe it will get easier after many, many…many more times. Anyway I wouldn't change it. I've chosen this road now, it's me and I like it.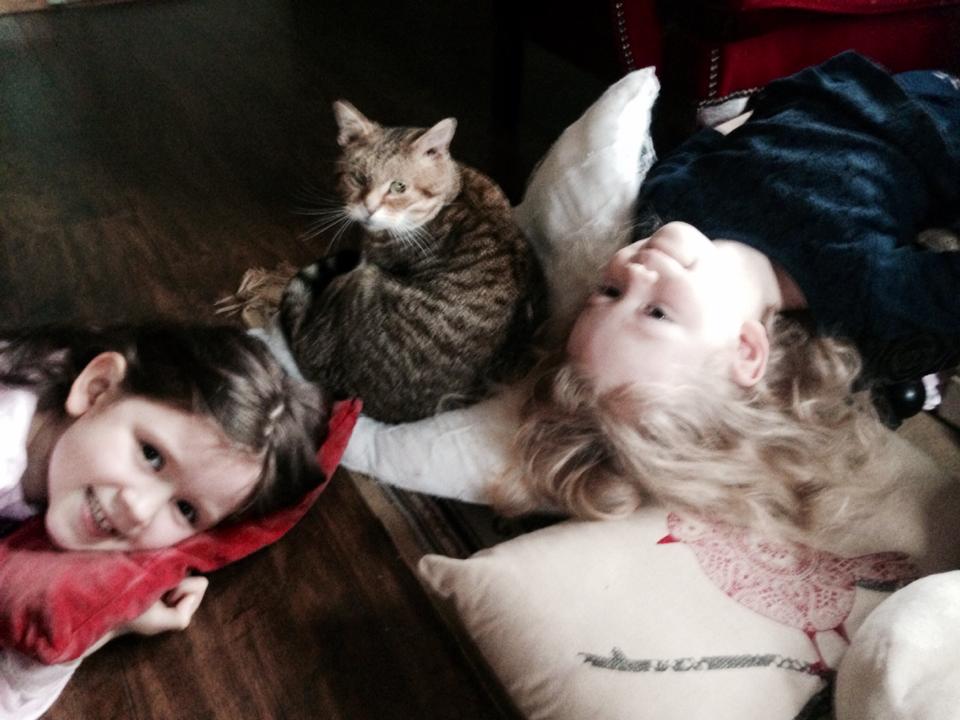 Last week I had THREE nosebleeds, three days in a row. I've always been susceptible but excitement plus a cold tend to bring them on as well so it could be related though I had a few personal issues too.
This was my fb status last Wednesday on day 3 of nosegate…
'Two hours, tampon up my nose and banana pancakes later, my third nosebleed in as many days FINALLY stopped. TLC and tea and state of the world chat with dear Dad who is very experienced with nosebleeds helped a lot. A further two hours of chopping meat and veg for a mahoosive stew while feeling well woozy didn't help much but smells amazing right now.'
It was a strange week, but the eating was good.
I made a stew large enough for two dinners and two lunches. You can get the recipe HERE. This time, along with the requisite steak, herbs and Guinness is good for you of course, I added onion, garlic, fennel, carrot, parsnip and potato. TWO hours of chopping for days of eating pleasure. In fact, every day it tastes better.
Speaking of food and with spring just around the corner I'd my heart set on new recipes.
The goal? A week of mostly new, simple, seriously healthy and tasty meals on a budget, to please everyone.
Not asking much then.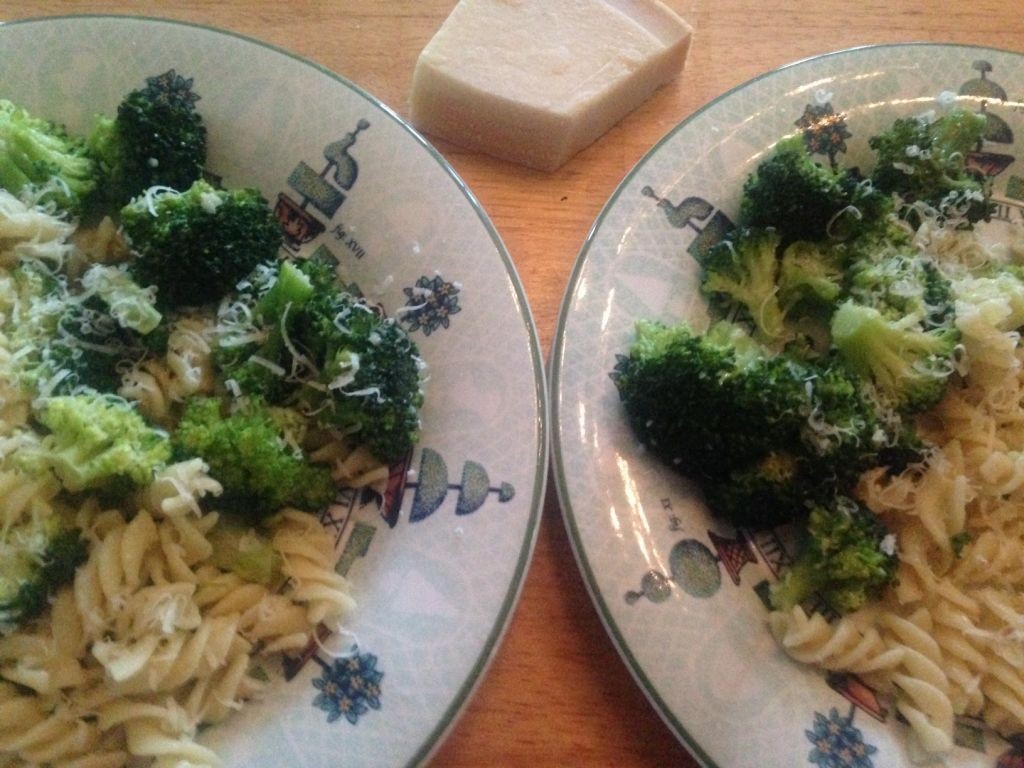 The challenge? To tempt Saoirse and Sadhbh. Their eating habits have changed a lot this past year.
On the plus side they both eat and love all sorts of raw veg plus cooked broccoli, on the down side, that's about all they love.
I found some inspiration in the February issue of Red magazine (it has Katie Holmes on the cover) in the form of the Hemsley sister's recipes…love sisters…love brunettes, love the skirt : )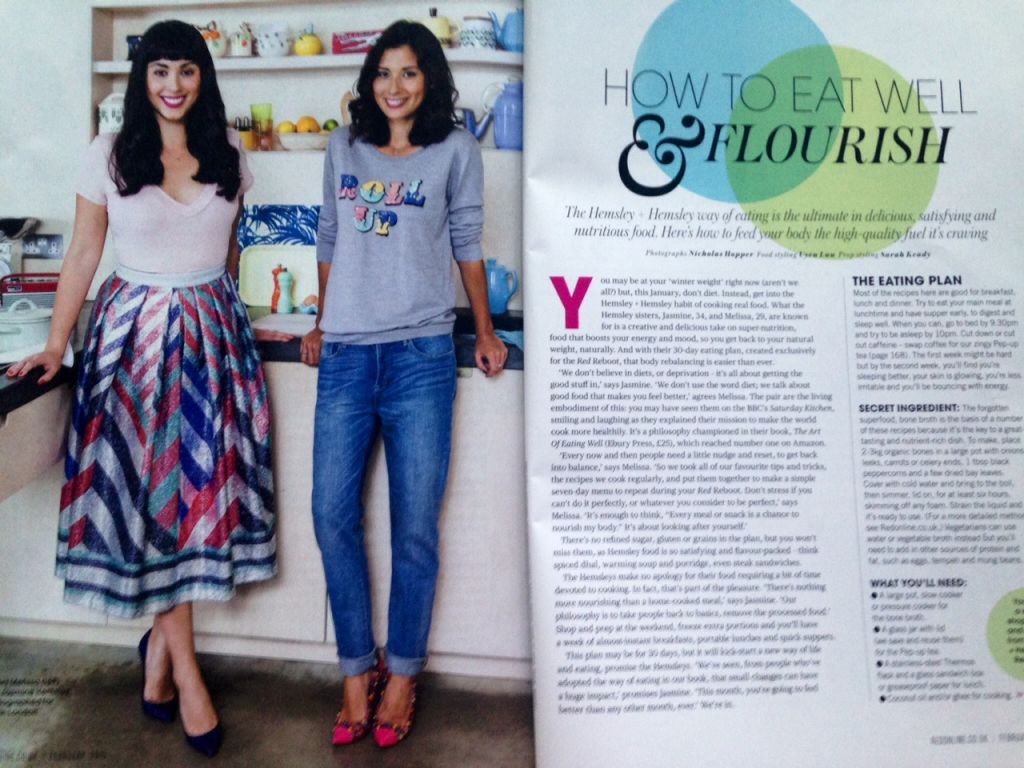 Well I added their Flax Bread, Ouinoa Porridge and Red Lentil Dhal to my list. I've never tried quinoa before, or goji berries…or chia seeds. So I thought I'd give them a whirl. That was until I discovered the berries and seeds were €8 for a bag of each and the quinoa a whopping €17!!! It was organic but even so I could never stretch to that.
Not to be beaten I found a smaller bag of non-organic quinoa in Tesco for under €3 and a bag of flaxseed (which I needed for the bread anyway) with chia seeds and goji berries included €2.59 in Lidl. Needless to say the quantities are much less and I'm sure the quality is too but suits my budget and my experiments, bahahahaha, wrings hands like demented food scientist!
So far I've gotten to mixing the ingredients for the porridge, fun, sweet smelling, looking forward to it. I'll let you know how they go.
But back to dinner on Saturday we had duck confit, the last of the stocks, with foccacia bread and…
Aubergine and Courgette Bake
2 Aubergines
1 Onion, red if you have it
2/3 Garlic cloves
3 Courgettes
3 Balls of Mozzarella
1 Large or two regular punnets of cherry tomatoes chopped
150ml of extra virgin olive oil (for the onion mix)
Marjoram, salt & pepper
Peel and slice the aubergine and sprinkle both sides with salt before baking at 200 c for ten minutes.

Sweat the onions and garlic in olive oil for ten minutes

Chop the courgettes, mozzarella and tomatoes.

Spread the onion layer in an oven dish and start layering. Season with salt and pepper between each layer, add a bay leaf or two and finish with a layer of cheese.

Sprinkle the top with marjoram, cover with foil and bake for fifty minutes. Remove the foil and bake an other ten minutes until slightly crisp.
I saved the leftovers to make a Frittata on Sunday morning. I just spread the leftovers in an oven dish, added three beaten, seasoned eggs and baked for 30 minutes at 200 c AND I had the leftovers of that for breakfast today, Monday. That's pretty good going I think, high fives herself.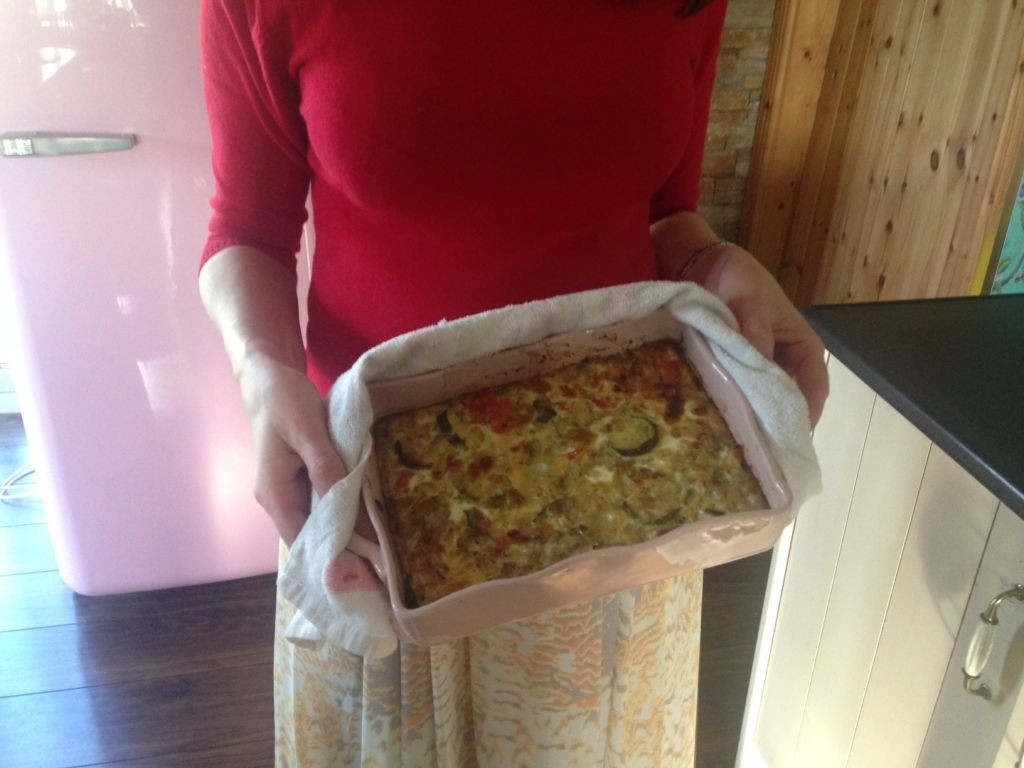 On Sunday I made blogger, Jack Monroe's, Vegan, Peanut Butter & Banana Power Muffins Here Thanks to Sinead at Crafty Fun Kids for leading me to that recipe.
If you have kids you know what a nightmare feeding them can be, that can't be just me can it? Can it? Sob! My mother tells me I was the absolute worst eater as a small child, so bad they thought I might actually die!
For some reason this makes me smile, the contrary in me you know! Anyway the doctor told her then I was getting enough, somehow, and would eat in my own time. Actually I turned out to be the best eater in the house, a great lover and appreciator of food, finickity sure, but a lover all the same.
Still I must admit that even as the self confessed least motherly person I know on this earth, that nothing thrills me, like my children eating, followed by other people eating. Ask my 19 year old, she knows and loves telling it : )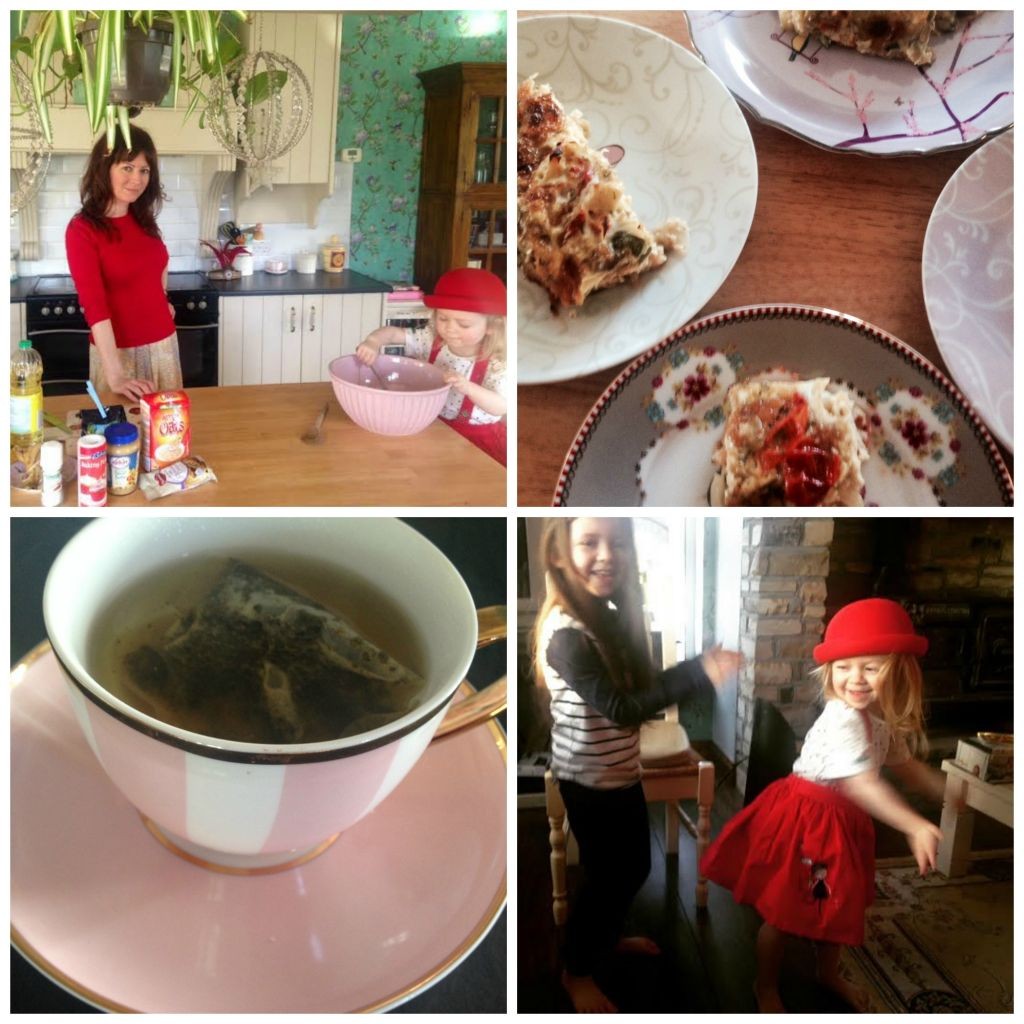 Also on Sunday I made a roast lamb dinner. I'm not the biggest fan of lamb but it's Adrian's favourite. So, as long as there's mint sauce I can cope, BUT wanting to do something different I mixed three tbsp's of extra virgin olive oil with two tbsp's each of wholegrain mustard and balsamic vinegar and mixed that through a big oven dish of lamb chops, parsnip, carrot, onion and potato before roasting for 45 minutes, delicious.
By the way, they all turned their noses up at the muffins, I had to eat them, I'm eating them. Just desserts…maybe Shaylyn when she gets home…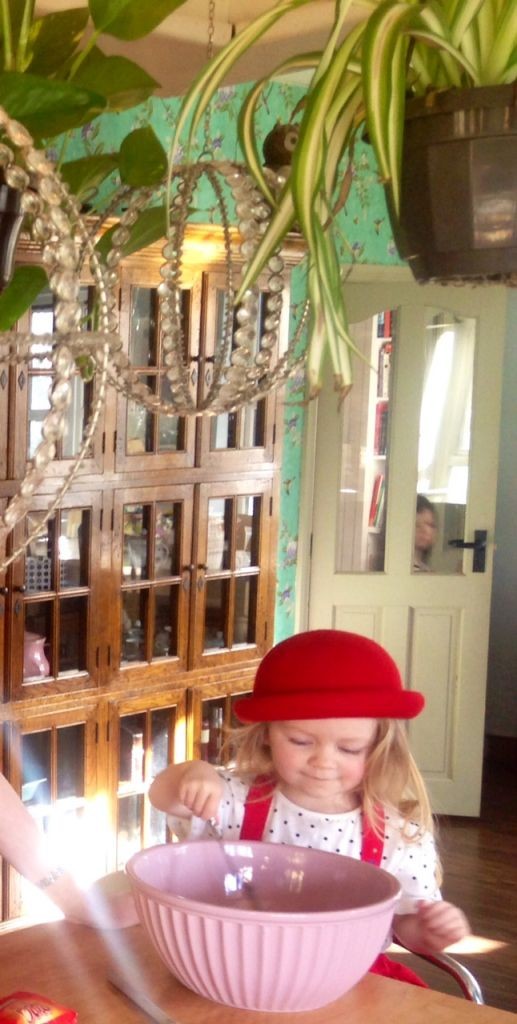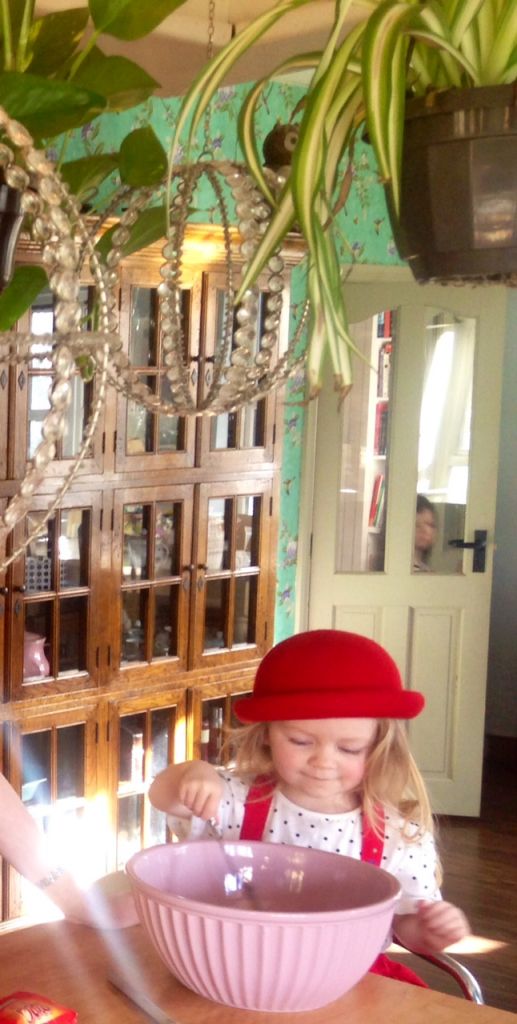 ---
---